UNIDO fosters sustainable youth employment in Africa
The United Nations Industrial Development Organization (UNIDO) took part in the Regional Youth Conference in Rwanda, which discussed youth employment in agriculture as a means to ending hunger and poverty in Africa.
Co-organized by the Ministry of Agriculture and Animal Resources of the Republic of Rwanda, the African Union and the Food and Agriculture Organization (FAO), the conference confirmed the relevance of UNIDO's work in youth employment and entrepreneurship for inclusive and sustainable industrial development (ISID). In addition to the promotion of entrepreneurship, ICT innovations in agri-food systems were discussed to realize opportunities for youth, and the application of digital solutions to overcome agriculture value-chain related constraints was presented.
UNIDO Director General LI Yong stressed the importance of integrating youth in the agriculture sector, particularly in rural areas, to address the challenge of decent and sustainable employment that is coupled with rapid urbanization and work-related migration. Li added: "this will require a transformation of food systems and the adoption of innovative technologies for gainful opportunities for manufacturing and processing industries. A modernized agricultural sector can present opportunities for young women and men in entrepreneurship, or agri-preneurship." LI Yong also applauded the efforts of African leaders in pushing the industrialization agenda as stipulated by the Third Industrial Development Decade for Africa (IDDA III) and the Agenda 2063 for Africa.
At a special event hosted by UNIDO, which was attended by more than 300 young people, the Director General discussed how the Organization supports youth employment in the region, especially in agriculture and agri-based industries. "UNIDO focuses on creating an enabling ecosystem for youth-led entrepreneurship through direct assistance at policy level and by building the capacities of intermediary support structures," said Li. "UNIDO also ensures that young people have access to adequate services, including access to finance, skills development opportunities, networks and markets."
Beirut blast: Here's how you can help the UN aid Lebanon's recovery
After a devasting blast ripped through Beirut Port in Lebanon on Tuesday, wounding thousands and rendering hundreds of thousands homeless, the UN moved rapidly to step up its relief effort.
The comprehensive network of specialist UN agencies are working together to help the people of the Lebanese capital get back on their feet, but if you are wondering what you can do to help, we've put together this list of what they are doing, and where you can donate, to ensure that any aid you can give, reaches the people most in need.
This Friday and into the weekend, the UN continues to mobilize emergency assistance, including relief items such as temporary shelters. for approximately 300,000 displaced people.
The horrific blast has brought into sharp focus the need for the international community to step up and help Lebanon and its people at their time of greatest crisis, suffering the impact of economic collapse, political turmoil and uncertainty, rising infection rates from COVID-19, and the terrible destruction wrought by Tuesday's explosion.
UN Humanitarian Affairs office, OCHA
The blast ripped through "a country already facing civil unrest, economic hardship, the coronavirus outbreak, and a heavy burden from the Syrian refugee crisis", the UN Humanitarian Coordinator, Mark Lowcock, pointed out on Friday.
As more supplies are arriving each day to support operations, OCHA has released $6 million from the Central Emergency Response Fund (CERF) to fund trauma care, support to hospitals, repair damaged homes and provide logistical support.
Meanwhile, within 36 hours of the blast, the UN Resident and Humanitarian Coordinator for Lebanon, Najat Rochdi, had released $9 million from the Lebanon Humanitarian Fund to address primary health needs and provide food assistance to the most vulnerable.
Funds given to UN and partners 'will go directly to the people'
In a specially recorded audio message for UN News, Ms. Rochdi gave an assurance that all funds that members of the public around the world feel moved to donate to the UN, and its NGO partners, "will go directly to the people who suffered from this horrendous blast'.
Any donation that can be provided "will help alleviate the immediate suffering and support the Lebanese people as they start the process of rebuilding", said Mr. Lowcock.
WFP: Feeding people
Amid concerns that the explosion will worsen an already grim food security situation that has coincided with a profound financial crisis and the COVID-19 pandemic, the World Food Programme (WFP) said it is in "close" discussions with Lebanese authorities to coordinate its emergency food response.
As the country works to rebuild Beirut Port, WFP announced on Friday that it would help boost food security across the country by importing wheat, flour and grain as huge cereal silos were destroyed in the epicentre of the blast.
Already providing cash and food programmes in Lebanon, WFP will also help with logistical and supply chain expertise and any donation you can spare would be greatly appreciated.
WHO: Working with health partners
The day after the massive blast, the World Health Organization (WHO) sent 20 tonnes of health supplies to cover 1,000 trauma and 1,000 surgical interventions for those injured in the explosion.
"We are working closely with national health authorities, health partners and hospitals treating the wounded, to identify additional needs and ensure immediate support," said WHO Representative in Lebanon, Dr Iman Shankiti.
And on Friday afternoon WHO chief Tedros Adhanom Ghebreyesus released $2.2M from the Contingency Fund for Emergencies (CFE) to support the immediate response while ensuring the continuity of addressing the COVID-19 pandemic. Click here to support the UN agency's work in dealing with the on-going outbreaks in countries dealing with multiple disasters like Lebanon.
UNHCR: Needing shelter
As they rush to support the Government-led response, "shelter, health and protection" are the top priorities for the Office of the UN High Commissioner for Refugees (UNHCR), spokesperson Charlie Yaxley told reporters on Friday.
"The need for shelter is massive", he said, adding that the explosion may have also impacted refugees living in Beirut.
As UNHCR continues to respond to the COVID-19 crisis, it is also working to decrease the pressure on overwhelmed hospitals and allow more patients to be treated promptly. Any contribution you can make will be used to help achieve this.
IOM: Missing refugees
While the impacts of the explosion on Lebanon's estimated 400,000 labour migrants and approximately 1.5 million refugees are yet to be seen, those already living in precarious situations will certainly be at greater risk, according to the International Organization for Migration (IOM).
The UN migration agency is working alongside UN partners to conduct a rapid assessment to further understand the magnitude of the damage and the specific needs of the most vulnerable people – including Lebanese citizens, migrants and refugees.
"Now more than ever we must guarantee the health, safety and security of Lebanon's most vulnerable people", said IOM Director General António Vitorino, stressing the need to incorporate the needs of migrants and refugees in broader emergency response plans. Click here to donate to IOM's general relief efforts.
UNICEF: No water, COVID surges
Against the backdrop of massive damage to homes, and COVID-19 cases spiking to a record 255 infections registered on Thursday, the UN Children's Fund (UNICEF) cited latest available figures on Friday estimating that up to 100,000 children might be homeless, or living without water or electricity.
"The needs are immediate, and they are huge", UNICEF spokesperson Marixie Mercado told journalist in Geneva on Friday, appealing for an initial $8.25 million for the emergency response.
Among other things, UNICEF is working to replace PPE and other medical products lost in the blast while procuring critical health supplies; distribute water; reunite children separated from their families, and provide them with psychosocial support.
Emergency cash assistance is needed and damaged health care facilities and schools require rehabilitation, please consider donating here.
UN human rights office highlights 'calls for accountability'
With large swathes of the city unfit to live in, the country's principle port all but destroyed and the health system on its knees, the Office of the High Commissioner of Human Rights (OHCHR) called the situation "dire".
"Victims' calls for accountability must be heard, including through undertaking an impartial, independent, thorough and transparent investigation into the explosion", OHCHR Spokesperson Rupert Colville said, calling for "a swift international response and sustained engagement", to prevent many more lives from being lost.
Click here to assist the UN human rights agency protect the rights of the poorest and most vulnerable.
UN staff: A family matter
UN staff across the world have also stood shoulder-to-shoulder in solidarity with their Lebanese colleagues.
The UN Staff Unions in New York, Nairobi and Vienna, as well as the Staff Associations of the Economic Commission for Latin America and the Caribbean (ECLAC), the Economic and Social Commission for Asia and the Pacific (ESCAP), and the Economic Commission for Africa (ECA), have raised $32,000 in funds so far from workers, to support the Economic and Social Commission for Western Asia (ESCWA) and UNIFIL (the United Nations Interim Force in Lebanon), both headquartered in Beirut.
Click here to donate to the Go Fund Me page set up by UN Staff Unions and Associations.
Landmark Agreement Unites Parties in Boosting Commercial Space Operations in California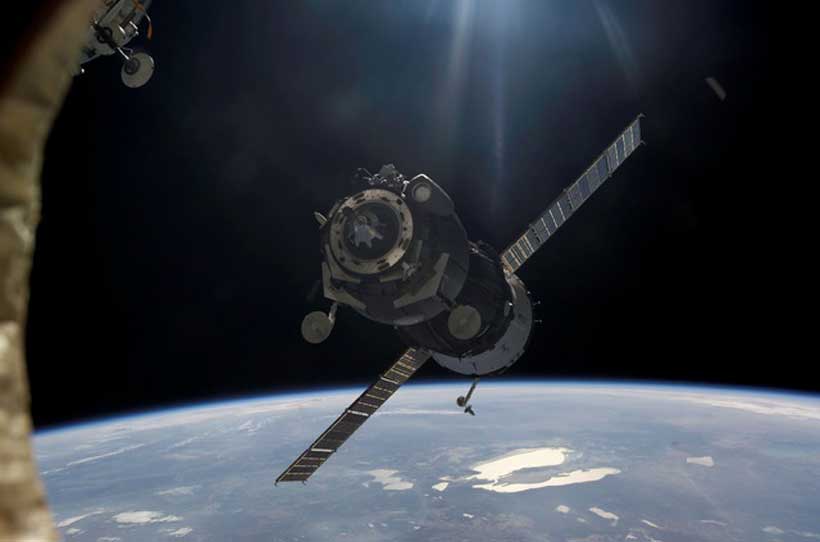 Leaders from the State of California, REACH, the 30th Space Wing, Cal Poly State University and Deloitte today announced a commitment to develop a thriving spaceport at Vandenberg Air Force Base and the surrounding area. According to the memorandum of understanding, the parties will develop a master plan that identifies the required infrastructure, human capital development, governance and financing necessary to support the United States Space Force mission and position California as a global leader in the future of the commercial space industry.
Chris Dombrowski, Acting Director of GO-Biz, said: "California has been at the forefront of the aerospace industry for more than a century. This MOU cements that leadership and serves as a critical investment in California's innovative economy as we work to safely recover from the COVID-19 induced recession. This cross-sector partnership will bring quality jobs to the central part of our state with Vandenberg Air Force Base serving as a thriving spaceport and the nation once again watching California."
The memorandum is a key part of a larger strategy for economic development in the Central Coast region, built in collaboration with the governor's Regions Rise Together initiative, REACH and Deloitte.

"This is a once-in-a-generation opportunity for the State of California to drive the space industry into the next century," said Josh Nisbet, a managing director at Deloitte Consulting LLP, who leads its work for the state. "The foresight of leaders in California and in our national security agencies has put the Central Coast and Vandenberg Air Force Base in position to become a world-class spaceport and center of excellence in a quickly evolving market. Deloitte is thrilled to be supporting this journey."
The U.S. government, in its first National Space Strategy, identifies the space industry as a top priority and highlights dynamic partnerships between government and commercial partners as essential to our economic prosperity, national security and scientific knowledge.
Col. Anthony Mastalir, 30th Space Wing Commander at Vandenberg Air Force Base, said: "Space is critical to national security, and the National Defense Strategy provides a very clear direction to restore our competitive edge in the re-emerging power competition to maintain space superiority. We rely on robust collaboration with our industry partners not only to provide assured access to space but also to maximize our range capacity and move forward into the range of the future."
The region boasts several attributes that make it an ideal location for commercial space operations, a sector that is likely to lead high-quality job growth over the coming decades. Vandenberg already maintains active launch capabilities and favorable geography, and Cal Poly produces world-class engineering and science talent.
"The potential for the commercial space industry to provide significant jobs and economic impact to not only the Central Coast, but the entire state of California, make it worth pursuing aggressively. Through diverse partnerships and collaboration, we will ensure the Central Coast of California is the launchpad for the next frontier of commercial space," said Melissa James, CEO of REACH.
The commercial space activities centered on the base could support a larger industry, and parties envision a robust cluster of space-related activities taking root in the region, with sustained presence of companies across the ecosystem from manufacturing and launch to maintenance and support and enabling human spaceflight for the first time in California.
Cal Poly President Jeffrey D. Armstrong said: "With its strong tradition of Learn by Doing, Cal Poly is pleased to work with other institutions in the region to play an instrumental role not only in developing the workforce of the future but also in spurring innovation and teaming with industry to foster growth and reach new milestones. We're excited to play a key role in supporting the possibilities this landmark agreement holds."
Niger: World Bank Approves $250 Million to Boost Long-Term Growth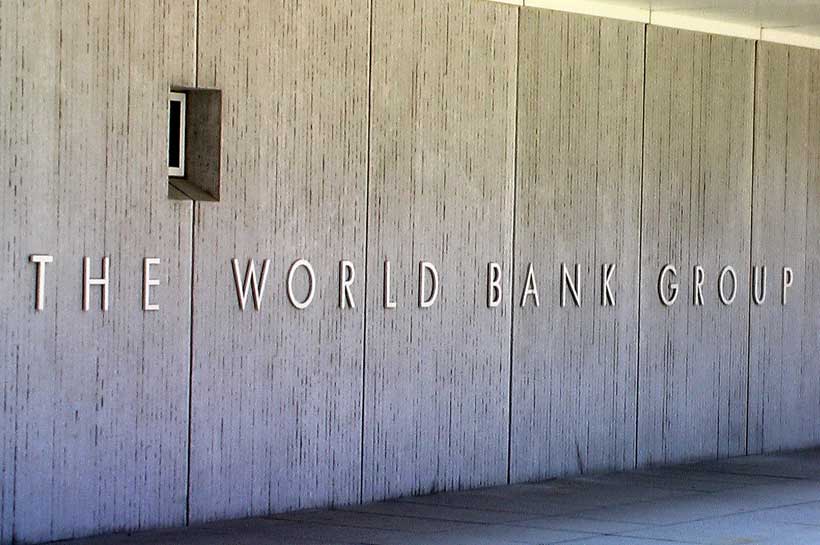 The World Bank Board of Directors today approved a total amount of $250 million in International Development Association (IDA) credit and grant to help Niger develop its human capital and to mitigate the impact of the COVID-19.  
The Second Laying the Foundation for Inclusive Development Policy Financing (DPF) is the last operation in a programmatic series aimed at reducing gender gaps and providing cash transfers to households that are mostly affected by COVID-19. The program will also help expand access to electricity and potable water, improve debt management and transparency, and reduce fiscal risks.
"The new program will help the Government pursue the reforms started to create enabling conditions for sustained and accelerated medium-term growth and tackle key structural challenges related to stark gender inequality and low access to key infrastructure," said Joelle Dehasse, World Bank Country Manager for Niger. "This operation has been adjusted to reinforce actions that complement the government's efforts to mitigate the impact of the CODIV-19 pandemic."
In 2019, Niger's economic performance remained robust, driven by strong performance in the primary and tertiary sectors. Real GDP growth was 5.8 percent, with 1.9 percent per capita growth. However, since March 2020, the COVID-19 pandemic is straining the country's economy, mainly due to increased spending on health and social assistance services for vulnerable households. The pandemic's adverse impact on regional and international trade, and on foreign direct investments is also severely affecting the country's economic and social development.
"The adoption of reforms through this DPF series will help improve the livelihoods of communities in these times of COVID-19 pandemic," said Luc Razafimandimby World Bank's Senior Economist and co-Task Team Leader for the project. "Beyond the much-needed quick fixes, the DPF maintains its core structure to protect the future, which will also sow the seeds of post COVID-19 recovery through mutually reinforcing measures."
The operation is a result of an extensive consultation process involving government officials, development partners, civil society, and other key partners. It is fully aligned with the Government's strategy through the National Economic and Social Development Plan (2017-2021) and also with the World Bank Country Partnership for Niger (CPF 2018-2022).
* The World Bank's International Development Association (IDA), established in 1960, helps the world's poorest countries by providing grants and low to zero-interest loans for projects and programs that boost economic growth, reduce poverty, and improve poor people's lives. IDA is one of the largest sources of assistance for the world's 76 poorest countries, 39 of which are in Africa. Resources from IDA bring positive change to the 1.6 billion people who live in IDA countries. Since 1960, IDA has supported development work in 113 countries. Annual commitments have averaged about $21 billion over the last three years, with about 61 percent going to Africa.