Why young people are becoming more youthless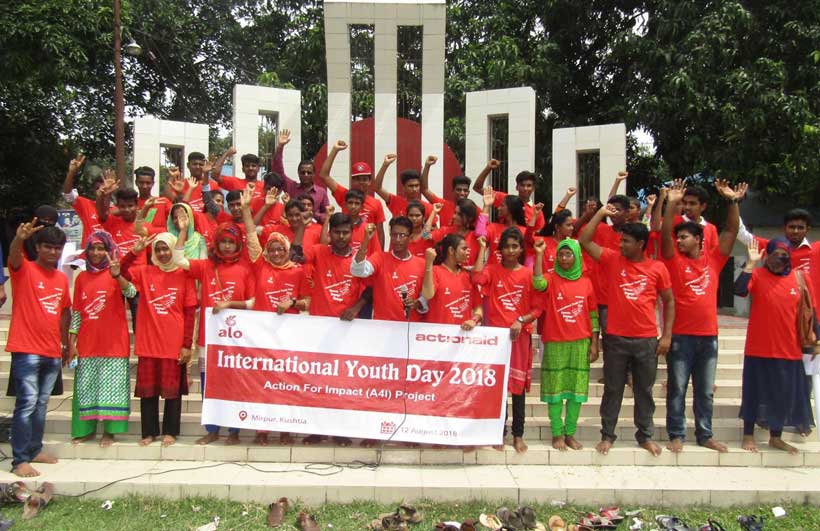 Pondering for the reason why 'youth' remains one of the most complex term in human experience is because you can never really put your finger on it. Categorizing people by age is the most obvious demarcation that sets the young apart from their adult counterpart. The young aged between 15 and 24 have been classically defined as youth at the global stage, in line with the official UN definition, paving the way for specific policy designs and implementation based on the understanding that specific needs arising from this segment of the population beg for specific solutions. As a global society, we are weakening the power of the youth by treating them as a separate, "human-becoming" category. As a result, young people's respect could never be earned, their true potential could never be realized and their voice could never be taken seriously.
Established personas and perceptions around youth already exist, which can be reduced to a characteristic that someone is simply chronologically young. Some of the common amplifiers you most likely have seen in the youth word clouds of labels associated with youth may include 'youthful', 'idealistic', 'energetic', 'creative' – and even less positive ones – 'inexperienced', 'immature', 'violent' or 'troublemakers'.
Are these word clouds doing any good or are they in fact still relevant?
Take 'Safe Spaces of Youth' as this year's theme for International Youth Day for example. The presence of 'safe spaces' has been understood as an environment in which people individually or collectively can identify themselves, conduct activities or exercise their rights without fear of reprisal, whether online of offline. It must be noted that there are specific risks associated with being age15 or 24, which is mainly due to the fluid intersecting identities developed during this stage; the perceived fear of persecution and actual punishment received, which is not unique to young people.
If you look at the previous themes of the youth day, you will soon realize that they do not necessarily have a specific relevance restricted to young people. The different focus on peace building (2016), mental health (2014), migration (2013) were there not because they are unique to young people, but rather they are part of different global priorities that affect young people in similar ways as they affect those above the age of 24, women, refugees, migrants, politicians and domestic workers. One might say that the challenges facing the youth of today really mirror the broader, seismic shifts in the social, political, and economic climate of the world.
At the foundational level there appear to be more similarities, than differences, between young people and adults. The International Youth Day in turn conveniently creates the youth bubble that further distances them from the rest of the population. Tens of thousands of events were organized around the world by young people to commemorate the occasion. A highlight among the events, 100 young people organized a bicycle rally and public speaking in Kushtia district, South-west of Bangladesh on the occasion. The objective of the rally was ultimately to raise their voice against state violation of social-safety related issues. Events such as this are necessary and can be an effective tool for certain political environments. However, when an issue is campaigned on youth day, it is all too often perceived as a 'youth problem', coming to no surprise that this is when those word clouds come in handy. While making the case for safe spaces is needed, the struggle is not specific to young people. These mentioned Bangladeshi youth are in fact part of a local organization called ALO, mandated to promote participatory democracy and social cohesion—the issues that concern us all. In the end, the International Youth Day designated by the United Nations in 1999 may seem noble as an effective symbolism and good political gesture, but in reality, it serves no practical purpose for young people.
In fact, the situation of many young people, particularly in certain geographies, represent rather different set of word clouds due to the different realities that have evolved around them.
At the end of 2017, 628 million young people (aged 15-24 years old) were not in education or in employment. Almost 90% of this number lived in developing countries, and 40% of these are three times more likely to be in a more vulnerable form of employment than adults. These are young people who have to struggle daily, who would need to do the last menial tasks available to make ends meet and often find themselves in self-employment or involuntary part-time jobs, with little or no access to social protection, and high levels of job insecurity. For the great majority of young people in Palestine, Kosovo, South Africa, most parts of Africa and a large segment of Europe, their current word clouds are likely to consist 'unemployed', 'hopeless', 'unprotected', 'economically frustrated', 'precarious' and 'informal'. Although they may be part of the same digital natives, the traditional 'youthful' filters do not necessarily reflect this segment of youth population.
This simplistic categorization of youth which have been perpetuated both by mass media and political discourse no longer represents the global youth today. The stereotypical traits do not offer a full look of what it is like to be a young person in today's world. Indeed, a broader definition of today's youth as 'youthless' may be closer to the truth. Youthlessness has become a global phenomenon caused by the increasing economic inequality and political instability. Many young people – in similar ways as adults in both developing and developed economies – increasingly experience fear of uncertainty and the knock-on effect caused by the lack of access to opportunity, basic income and social protection.
Ultimately, the growing state of youthlessness reminds us that this global cohort needs not be treated as an age group against another. In essence, International Youth Day should not be an awareness day that raises an awareness of youth as their own grouping who are purportedly fighting their own battle. There is no benefit in claiming that certain situations or struggles are specific to young people when they are experienced by the rest of population as well. It may seem convenient to frame certain issues as "youth issues" when what this does is actually separating and demeaning young people from the bigger crowd they too have the right to membership of with its commonalities.
Essentially, young people are unique because there are in their present ages experiencing the stages in their transition from childhood to adulthood, with a unique set of challenges and vulnerabilities that the generation above only too experienced themselves. However, problems faced by young people cannot be eliminated through the pre-existing lens of assigned perception, because it is the very lens that has inadvertently caused young people to be excluded from many processes that would otherwise benefit them. The International Youth Day can never be justified if it is celebrated on the basis that young people's experiences and strengths are singled out by adult establishment, taking away their legitimacy. 'Youth' need to be removed from any bubbles the present-generational young people themselves did not create, needing to be understood for who they truly are and what they truly represent.
Stay Home, Stay Unsafe: The Violent Fallout of Lockdown on Women
Authors: Prateek Khandelwal and Nikhil Hans*
The unprecedented crisis of COVID-19 led to a worldwide shutdown. The "locked' world aims to break the web of infection and flatten the curve. Though, the lockdown acted as a pause button to freeze the planet, it has reshuffled the lives of millions. The pandemic has generated multilateral effects; economies crashed but the environment was seen relaxing, and many more. Subsequently, the lockdown shielded the world from witnessing violent crimes. The figures of several cities like Delhi, Kolkata, Lucknow, Bengaluru, Thiruvananthapuram and Coimbatore have observed 60-90% decrease in crime rate as compare to last year. Violent crimes such as murder and rape have fallen even more sharply, all credited to the nationwide lockdown. However, with fewer people venturing out, cases of domestic abuse have witnessed a sharp increase, and this is happening not only in India but across the world. The United Nations defines violence against women as "any act of gender-based violence that results in, or is likely to result in, physical, sexual, or mental harm or suffering to women, including threats of such acts, coercion or arbitrary deprivation of liberty, whether occurring in public or private life."
Domestic Violence: A Shadow Pandemic
The concept of social distancing and staying home can surely mitigate the challenge posed by the ongoing crisis. But the metaphor of Lakshman Rekha quoted to break the network of the virus has proved to be unfortunate for the women again.
For long, women were confined within this permanent state of lockdown, it was only in the past couple of decades that women have begun crossing the Lakshman Rekha of violent homes and strengthening themselves to control their lives. Despite this, homes remain the most unsafe environment for women where one in every three women in India continue to face violence. Domestic Violence is one of the most normalised "shadow" pandemics, which has been adapted as a pattern of life. Experience of Covid-19 shows that in times of exigencies violence and offences against women increases.
In the context of women, "#Stay Home, Stay Safe" quoted to prevent the spread of Corona, sounds ironical as the nation could overpower Corona, but women will be forced to stay close to their perpetrators. This legitimised lockdown has caused a steep rise in violence against women. According to the data of National Commission for Women, 587 were registered complaints from March 23 to April 16, out of which 239 were of Domestic Violence. A contrast can easily be cited, as only 123 cases of domestic violence were received between February 27 and March 22, while the total number was 396 in that period. NALSA report shows that in two months of lockdown, till May 15, more than 144 cases were reported in Uttarakhand alone. In another report, by Sakhi One Stop Centers, a spike is witnessed as 89% of the total number of cases registered were of domestic violence.
Moreover, lockdown has reduced the outlets from this exploitation and therefore preventing women to register complaints against the perpetrators. As women who are victims of domestic violence are locked in with their perpetrators, for months together. Such women in "ordinary circumstances" could have sought help from the authorities, sought shelter elsewhere or sought medical aid after the abuse. However, each of these outlets has been shut down due to the lockdown to prevent the spread of the "pandemic". If the domestic abuse were a virus in itself, locked homes would have increased its breeding rate and mutated a more complicated variant that would have seeped into the genes of the patriarchal society.
Corona and Global Domestic Trend
The incidence of domestic violence is not restricted to India only. The trend of abuse has perpetrated all over the world as a consequence of the lockdown. The women and children who are victims of domestic harassment have no escape from their abusers during the quarantine. As the lockdown is entering into the next phases, the problem has risen alarmingly and steeped across jurisdictions.
The World Health Organisation (WHO) says that the risk of intimate partner violence is likely to increase, as distancing measures are put in place, and people are encouraged to stay at home. On April 6, UN chief António Guterres called for measures to address a "horrifying global surge in domestic violence" directed towards women and girls, linked to lockdowns imposed by governments to combat Coronavirus pandemic.
Fuelled by mandatory stay-at-home norms, social "physical" distancing, economic fallout, and anxieties caused by the corona pandemic, domestic abuse has increased globally. Across the globe, there is a surge in the reported cases of domestic violence and intimate partner violence including China, United States, United Kingdom, France, Australia, and others. Now, with houses locked up in the worldwide shutdown, headlines are lighting up with violence reports, leaving no choice with the governments other than to address the crisis. Modified policies are being transcript since no jurisdiction governed by the rule of law had a provision to curb the domestic crime in this unprecedented crisis.
To tackle the surge, Spain and Portugal modified lockdown guidelines to include protection and assistance of victims of gender abuse as "essential services". As a preventive measure, the government of government of France has booked hotels to shelter women seeking a safe environment; also toll booths were set up at groceries and pharmacies so women can register complaints against the abuser. As a social step to fight this evil, in France, Italy, Norway and Spain a code is in trend wherein a woman asks a pharmacist for Mask -19. This is a pseudonym for him to call for help.
Conclusion: What Have Resulted In Increase Of Domestic Violence During Pandemic?
From the past few decades, there have been attempts by the NGOs, social activist and government to restrict domestic violence against women and protect her constitutional rights. However, still, it has been increasing day by day and this time a bit differently. As most of the countries are under lockdown and fewer people are venturing out, this has put women under severe threat, because they are being subjected to domestic abuse and the cases has increased drastically in these lockdowns and pandemics. But why this is so?
Firstly, as most of the people used to live in other cities and states, separately from their wives and children for the works but due to lockdowns caused due to COVID-19 pandemic they came home and living together with their family. And fear of losing jobs and financial distress have resulted in physical, mental and psychological stress which in turn provoking and increasing the cases of domestic violence.
Secondly, Alcohol is one of the major reason behind surge of domestic abuse. Despite of lockdowns and ongoing pandemics alcohol are being supplied under the table and as we know, people (mainly migrant labourers) who came home and got out of cash, they are asking their wives (women being 'Karta' at homes i.e. they keep money to run homes) for money, denial of which resulting in domestic violence. Consumption of alcohol is itself resulting in increase of domestic abuse because, a large number of people are at their homes as compare to pre-pandemic situation.
Suggestions: Need Of New Approaches And Ideas
Human civilisation has come so far now, everything about humans has changed except the "patriarchal mindset." We as a society have failed in protecting, and uplifting the liberty and dignity of women, so it is a high time that every member of the society needs to change their perspective on women. Just enactment of stringent laws will not bring us a decline in Domestic Violence. Pandemic and further lockdown has affected people and working of justice systems as it is unsafe to go out, which has restricted victims (women) to seek remedy and redressal. So, to provide such women access to justice in this pandemic, there is a need of new approach and ideas i.e. if these women are unable to reach authorities then authorities should reach them.
Government should conduct door to door survey at village, Nagar Parishad and Anumandal level through Aganwadi Sevika, Sahayka and ASHA workers (as they are women so victims will feel comfortable to share her problems with them). It should be conducted under the purview of Ward Sadasya, Sarpanch and Mukhiya at village level and, Ward members at Nagar Parishad and Anumandal level. If any of such women found, they should be provided with financial support and shelter to live. Doing the survey at lower level will be proven effective and efficient as it will help in reaching every houses and that too with proper safety because population density in villages are low and most of the above given authorities live at the place of their respective jurisdiction.
Women grievances cells and helpline numbers should be established in metropolitan cities (by dividing it in various zones according to population density) which are densely populated as physical movement either by authorities or victims would not be safe in this pandemic. Awareness about helpline number should be extended to people through T.V. news channels, paper media, social media platforms.
These are some measures that the government can adopt, apart from increasing investment in organisations that provide aid to women. It only needs to remember that India's women are not waiting by the wayside to be picked up at the end of the lockdown, they are shouldering the brunt of it and are being exploited while at it.
*Nikhil Hans is a 2nd Year student pursuing B.B.A., LL.B. (Hons.) from Chanakya National Law University, Patna

Covid-19 Outbreak: A Compromise on Gender Equality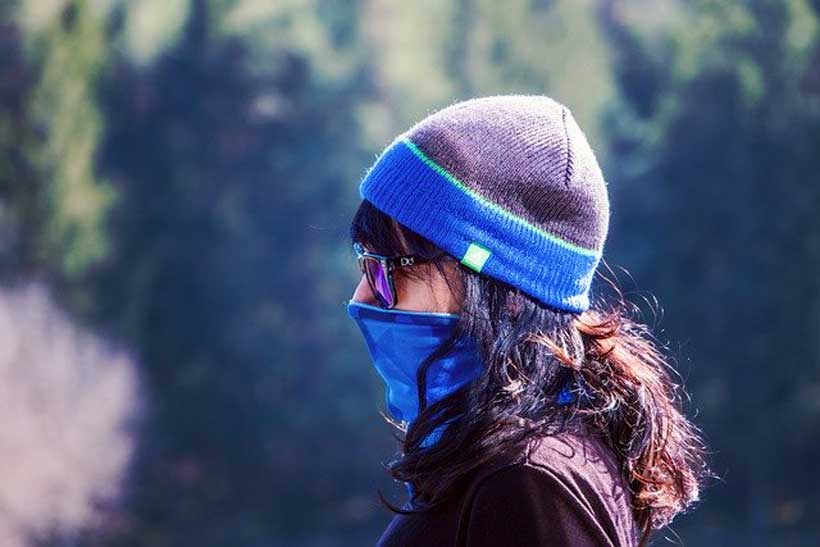 The pandemic has without doubt affected men and women in a different manner. It has resulted in affecting adversely the economic, social, human rights aspects and with the health of women. Although during the pandemic mostly the concept of women being more adversely affected than men have rarely being discussed. Women who continued to be the marginalised section of society whereby according to the WHO report, "70% of workers in the health and social sectors are women" but a study also says that, " overall, an average pay gap of 28% exists in the health workforce, once occupation and workforce are accounted for the gender pay gap is 11%. Yet the nurses, childcare workers, care givers to aged and the cleaning staffs continue to be the frontline workers during the times of the global pandemic. The already existing inequalities in the society for women have been intensified whereby even the little gains of the past for women have been maligned. In each and every sphere, women have continued to suffer at greater extents during the Coronavirus outbreak.
The women although the primary caretakers in each and every households and also constitute the frontline workers in health care giving but has meagre say in the policy formulations as they are inadequately represented in the society and community. The women for this reason of being the primary health care providers have greater chances of contracting the disease. Moreover, there have been an adverse effect of coronavirus has resulted in the loss of jobs of various people across countries whose effects also falls on the women of the society. There have also been greater incidences of violence of women in the households by their very partners because of the psychological distress of men of the society. Greater cases of domestic assaults, marital rapes are issues of growing concerns in the societies across nations because of the lockdown periods and the loss of jobs as well as in many cases the decrease in salaries of various male members of the society. Women have been the victim of financial, emotional stress and also of the increasing physical abuses as a result of confinement with abusive partners during these challenging times.
Although women in rural India women have largely been involved in the farming activities yet they hardly get the fruits of their labour in terms of finance but is controlled by male-counterparts in a patriarchal society altogether. In urban areas women may have to handle greater works at home in terms of the care giving or handling household chores during pandemic period which may result in leaving or compromising to leave the jobs in case of the women, which results in reduction in their financial independence in the society. Also, David Evans, Senior Fellow at Centre for Global Development indicated four concerns for women during pandemics: "Sexual health, intimate partner violence, the burden of care and economic crisis." India has been one of the most dangerous countries in terms of violence against women which have been on the up rise in midst of the upsetting times. There had also been grave situation in regards to the provisions of family planning and other sexual health commodities including the menstrual health products which had adverse effects in terms of its supply during the pandemic situation. Moreover the stereotypical gendered roles of women in the society have been aggravated which needs fastest attention of the policy makers. This has caused adverse mental health effects in women during the pandemic situation. The concerns of women's rights which have become the greatest during the pandemic can curb the rights and freedoms of women may in turn effect the communities and societies adversely. Antonio Guterres, the ninth Secretary General of the United Nations says, "The unfair and unequal treatment of working women is one reason why I went into politics. In the late 1960s, as a student volunteer doing social work in poor areas of Lisbon, I saw women in very difficult situations, doing menial jobs and carrying the weight of their extended families."
Although these conditions were a bit improved but the Covid-19 tends to bring these situations back on brunt of the huge economic crises across the globe. Moreover, the pandemic has also resulted in huge number of girls to dropout from schools which were also evident during the Ebola epidemic. There has been also a delay for the women to get back to their work as long as the pandemic continues due to the increase in domestic works as well as the huge responsibilities of health care in the family to children and aged. In these situations, women are also having adverse effects in terms of their reproductive health services whereby there has been a staunch increase in the maternal and neo-natal mortality. Due to fear of contracting the virus in places of health care facilities there have been greater risk for both mothers and the child. The situation becomes graver when pregnant women contract the disease. " In March,2020, World Health Organisation issued guidance for maintaining essential services during an outbreak, which included advice to prioritise services related to reproductive health and make efforts to avert maternal and child morbidity and mortality." In many of the backward countries of the world the basic places of receiving healthcare facilities were shut because of the pandemic situation.
Its time the world also gives an eye to the gender sensitive view of the Covid-19 pandemic. There should be more and more public policy representatives who are women so that it can represent the gender specific needs of women during this time of the pandemics. Legal procedures should be more stringent in taking quick actions and steps in regard to violence against women in various parts of the world. "UNESCO estimated that the pandemic was preventing 1.52 billion children from attending school." This results in women facing greater abuses and also issues like early marriage. Loss of work have adverse implications for women in the society as they in turn become again a part of the unpaid labour force or a worker in some unorganised sector. Hence, it is the dire need of the governments across the world to give a serious focus on the issues faced by women during the pandemic and also commit themselves to escalate their precarious condition in the society as well as each and every community as it compromises with the rights and dignities of human beings especially women.
Iranian regime: Male Gods and Oppressed Women
The patriarchal world was formed as a result of several historical processes. These ancient processes served to dominate men, denying women any authority in society. In this system, enhancing the man's social position and physical power prepared conditions for psychological, social, and biological exploitation of women, resulting in deprivation of them from social, political, economic, and cultural activities. The development of the patriarchal religions and philosophy was prominent in regulating of this mentality. So, the male Gods replaced the female ones. The status of women declined based on religious rules by the powers as a law of their governments. Therefore, based on the process of the formation of patriarchy throughout history, we can see the fact of sexualized unfair government in Iran is administrated by the patriarchal rules and Sharia law that violates women's rights.
The situation Iranian women have been formed due to the combination of the two factors, religious rules, and Traditional patriarchal beliefs, especially after the Islamic Revolution. They are exposed to discrimination not only from the social but also from a legal standpoint. Presently the women have undergone the violence in the home and social life. In his writings, Ayatollah Murtaza Motahari has determined new roles and duties for the Iranian women by the Islamic rules in comparison with the West. Still, we know that women across the country are exposed to discrimination and unfairness by the religious government as the consequence of Islamization.
Ayatollah Khomeini and his supporters have established a state resting upon the traditional Islamic rules. So, the women were transformed into the stratum subjected to all restrictions, whose rights are exploited in an authoritarian regime. The women considered as protectors of the Islamic ethics are exposed to many law violations by the state in social life. Ayatollah Khomeini had appeared with a declaration in 3 weeks after the revolution in connection with the obligatory veil. The government issued an order on the women to put on the Islamic hijab. The women being against the new mode of wearing have to be punished severely. The women objecting to the compulsory hijab and black veil in many big cities were exposed to encroachment and attacks by knife and armed men and women supporting Hezbollah. Even some women were executed by shooting slandered as prostitutes. So, beginning from the 1980s, all women employed by the state authorities were obliged to wear a black veil. The black veil has been defined as the symbol of the Islamic government and the sign of independence for the Muslim women that they had to wear in public areas and workplaces. Contrary to the ideological thinking of government officials, the hijab restricted women's freedom.
Moreover, the Islamic regime's pressures on women are still intense. The women have imposed a ban upon the sportive activity that can engage only in some kinds of sport determined by the government. The majority of women have driven away from politics and working in governmental institutes. The doors of the press and entertainment centers have been closed to the face of women. ّFor instance, Thousands of female teachers, state officials, and other women employed on the different specialization were forcedly fired from their jobs. According to the statistics, about 40 thousand female teachers were dismissed from the work between 1980-1985s. In the media, schools, and universities of Iran, only the rights and duties were determined beforehand by the state. For example, the high school manuals represented the women to bring up children and cooking. In the present, also women do not have any rights to watch main sports competitions as well as soccer, volleyball, basketball in the stadiums with men. Nowadays, females cannot ride the bike in public areas. The government has turned gender discrimination into a profound issue in society and has banned the relationships between men and women. The Islamic regime justified all these restrictions to the people as the order of the religion and divine law. Consequently, the imposed constraints by the government have been ruining women's lives for more than 40 years in Iran.
Additionally, the Iranian government has legalized violations of women's rights in its religious-based law and Constitution. The rights of the heritage, inheritance, divorce, marriage, and so on have been provided for men rather than women. Also, inside the family, the women have no right to engage in any activity without the permission of their father, brother, and other male relatives. Furthermore, to have a passport, her father, brother, or husband of a woman have to issue written permission certified in the public notary office. These discriminations are reflected in criminal law as well. After the Islamic revolution that the conservative forces have grasped the power, these laws became more severe. Because of the discriminative law against women, we can acknowledge that the women in Iranian society are considered second-class citizens. In fact, Sharia law has had adverse effects on women's empowerment and development in Iran.
Overall, the regime insists on violating women's rights, and no serious reforms have been made since 1979. The change of the government and the establishment of the democratic state is the only way to provide women rights. It needs a systematic and widespread peaceful struggle against the regime that should be accompanied by the awareness of the women.