How a Free Market Inevitably Produces Dictatorship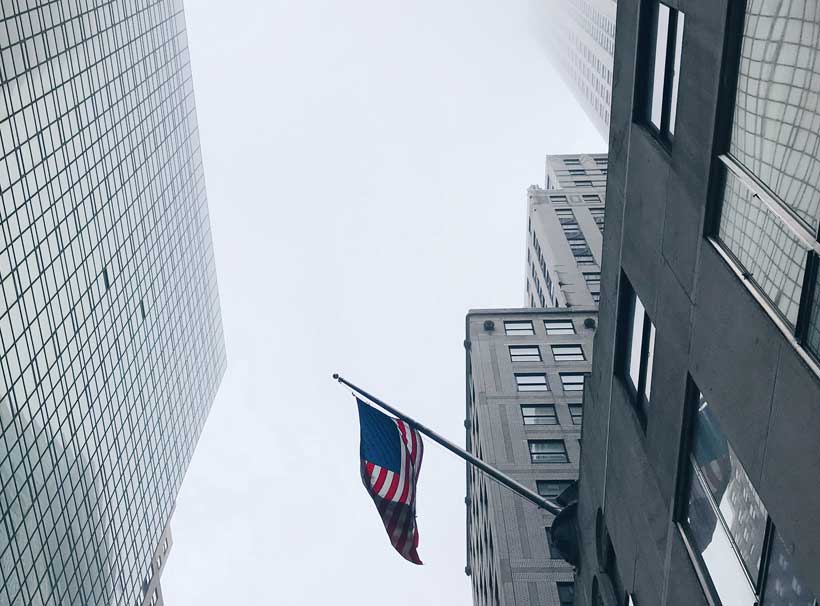 Who rules the land? A deeper and truer version of this question is: What rules the land? Is it the money (the aristocracy), or is it the people (the public, the residents on that land)? (For the interest of paleoconservatives, the issue of residents' citizenship will come later here, as "immigrants" instead of as "citizenship"; but our basic focus is not ethnicity/nationality; it's class: the money, versus the voters; not the natives, versus the foreigners.)
In a democracy, the public rule — the people do — and it's on authentically a one-person-one-vote basis, and anyone who is a resident in that land can easily vote, just like anyone else who lives there, because only the residents there, during the specific time-period of the voting, are the ultimate decision-makers, over that land, and over its laws. This is what a democracy is: it's one-person-one-vote, and, in the political sense, it's total equality-of-rights and total equality-of-obligations — real and total equality-by-law: equal rights, and equal obligations, for all residents. A democracy applies the same requirements to everyone.
This does not mean that individuals are equal in their abilities and in their needs, and so it's not a statement about the economy; it is purely a statement about the government — a political question. The economy is a separate matter, though it's highly dependent upon the government — the laws that are in place and enforced. Many people confuse these two fields, and mistakenly think that the economy is basic to the government.
So: the economy is dependent upon the government; the government determines the economy, which, in any land, is highly dependent upon the laws that are in place and that are enforced — the government.
That's only "natural persons" who control a democracy — no collectives of any type, corporate or otherwise, can vote, because, if it were otherwise, it would be an easy way to establish a dictatorship there: persons with the financial means could create any number of "artificial persons" who could vote, or could buy votes (such as by purchasing news-media to slant 'reality' selling politicians and political positions to the voters), and this money could produce a country controlled more by dollars, than by owners (i.e., than by actual persons, voters — not by artificial "persons" such as the wealth-collections that are known as corporations). If wealth-collections could vote, that would invite control over the land to be by wealth (the number of dollars) instead of by actual residents (the number of persons). It could even produce control by foreign wealth. Foreigners could end up controlling the country if the number of dollars is a bigger determinant of who rules than is the number of voters.
Obviously, no democracy will allow foreigners to control the land. Imperialism is inconsistent with democracy; any empire is dictatorial, by its very nature. It entails dictatorship over the residents in its colonies, even if not necessarily over the residents in the imperial land that had conquered the colonial area.
Empire is consistent with a free market, but it is inconsistent with democracy. No empire is democratic, because each colony is ruled by non-residents. (If the colony were ruled by its residents, it wouldn't be a colony, and there wouldn't be an empire.)
A federation is not an empire. The difference between them is that, whereas in a federation, the right of self-determination of peoples takes precedence over the federation's interest in maintaining the status-quo; in an empire, there is no such right — an empire is a dictatorship. In political matters, no empire has a right to be an empire; just as, in economic matters, no person can actually own another (notwithstanding any 'slave'-'owner' — or 'seller' — falsely believing to the contrary).
The propaganda for a free market is funded very heavily by billionaires such as the Koch brothers and George Soros, because control over countries naturally devolves into control by wealth, instead of into control by people (and certainly not by residents), if a free-market economy exists there. Billionaires do whatever increases their power; and, beyond around $100,000-per-year of income, any additional wealth buys no additional happiness or satisfaction, but only additional status, which, for individuals who are in such brackets, is derived from increases in their power, because, at that stage of wealth, money itself is no longer an object, only status is, and additional status can be derived only from additional power. All of the empirical findings in the social sciences are consistent with this; and, whereas the income-point in most of those studies, beyond which additional dollars produce no additional happiness for the owner, has been $75,000 per year, there has been inflation since those studies were performed, and one might more accurately say today that $100,000-per-year is the income-point beyond which only status is increased by additional income; happiness or satisfaction is not increased by income above that point. This is a statement about nature; it is the reality in which any market — free or otherwise — exists. It is "human nature," and that's basic to all of the social sciences which pertain to humans, including political science, and economics.
In economic theory, the phrase that has been traditionally used to refer to this reality, even before recent empirical studies showed the reality to be this way, was "the declining marginal utility of money." Beyond around $100,000/year, additional "bucks" are for status, not for happiness. Anyone who has no addiction to status, doesn't care about having more money coming in beyond that amount. Beyond that amount, the additional marginal utility of each dollar received is actually zero. The wealth-addict might crave more, but it won't do him-or-her any actual good; it won't make the person happier. That's the reality, now proven in numerous empirical studies.
This reality has major political consequences. One is that a country with highly concentrated wealth (the bottom 50% own almost nothing) is serving the addictions of a few, not the needs of the many — and therefore concentrated wealth cannot be sustained in a democracy, but only in a dictatorship: a dictatorship of wealth, where what determines power isn't the voters but the dollars.
An important philosophical champion of free markets is the libertarian philosopher Hans-Hermann Hoppe. In 2001, Hoppe published his DEMOCRACY: The God that Failed, which was considered a libertarian masterpiece. Hoppe unapologetically argued there that libertarianism and conservatism are one and the same — and that he wanted it, passionately: he hated democracy. Unlike many libertarians, who falsely allege that democracy is impossible without there first being libertarianism (a free market), Hoppe acknowledged and argued for the mutual inconsistency between libertarianism and democracy. Although I don't share his preference for a rule by the wealth instead of a rule by the residents, and thus he is an ideological opponent — the opposite of a supporter of my own position, as it's being set forth here (and far more briefly than his tome) — I consider him to be the fullest and most internally consistent libertarian philosopher, and perhaps the most significant libertarian political philosopher in this Century, thus far. Whereas lots of people call themselves "libertarian," he actually is — fully — that. Of course, some libertarians don't agree with Hoppe's view; but, on 30 August 2011, Michael Lind at salon.com headlined "Why Libertarians Apologize for Autocracy: The experience of every democratic nation-state proves that libertarianism is incompatible with democracy," and he empirically found that Hoppe was correct about this incompatibility.
Hoppe argues not only for an aristocracy, but for a hereditary one, and he even opposes immigration; so, if he were a democrat, at all, then he'd be excluding immigrants from voting. But he's not even that much of a democrat. And he especially approves of hereditary monarchy. His reason for that preference is traditional libertarianism, which favors the private over the public: "Hereditary monarchies represent the historical example of privately owned governments, and democratic republics that of publicly owned governments." Libertarianism opposes public ownership, favors private.
Like any philosopher, Hoppe has ignored crucial issues in order to sell his case (after all, it's a philosophical, not a scientific, case; it is ideological propaganda alleging that libertarianism is good — instead of being anything scientific); and the most interesting thing that he has avoided discussing in it is anti-trust, anti-monopoly, anti-oligopoly — the issues about concentration of power. He ignores those issues. For example, whenever he uses the term "monopoly," he is referring solely to "government," never to the economy (he assumes that in a free market there can't be any oligopolies or monopolies). He is, after all, a crank (a free-market political theorist and therefore someone who implicitly denies that government is basic to an economy, and who assumes the converse, that the government is instead built upon the economy), though he's an erudite one and thus acceptable to his fellow-scholars. Erudition doesn't mean, nor necessarily include, being scientific. And the (scientific) reality is that the political issue isn't 'the government's monopoly on power', but instead it's simply any concentrations of power — both monopolies and oligopolies — which unequalize both rights and obligations in the society, such that whereas a few people (the aristocracy) have many rights and few (if any) obligations, most people (the public) have few rights and many obligations. The latter type of society is called a "dictatorship." The more that it exists, the more that it comes to exist — and, consequently, the less that there can exist democracy.
The basic issue in political science is not "freedom" versus "slavery" (two concepts in economics); it is "democracy" versus "dictatorship" (two concepts in politics).
Power precedes the economy; it directs the economy, if and where an economy even exists.
Democracy is natural where wealth is nearly-evenly distributed. Dictatorship is natural where wealth is extremely-unevenly distributed. The latter is true because no nation can maintain a democracy if the wealth is highly unequal. If the wealth is highly equal, then the possibility for democracy to emerge is substantial. But if the wealth is highly unequal, then the possibility for democracy even to exist to any extent, is low. All of the extremely wealthy people would have to be honest in order for them to tolerate rule by the majority. Otherwise, they'd simply be using their news-media to deceive instead of to inform the public: that's what the 'news'-people would be paid to do, cover-up real problems, and manufacture 'reality' — manipulate the public, instead of inform the public. If the distribution of wealth is highly unequal, the 'news'people will be paid to deceive the public, instead of to inform the public. This (and it includes the 'charitable' foundations) is why the majority of the public have come to believe the profoudly false assertion that "having a rich class is a benefit" to the public. They've been deceived.
Most of the world is dictatorial. That's because, almost everywhere, wealth, and even income, is extremely unevenly distributed. The laws and their enforcement determine the distribution of wealth and of income. The natural tendency is toward dictatorship, because a free market produces increased economic concentration. Democracy is not natural. Dictatorship is natural. What's natural for a body-politic is to fulfill addictions, not to fulfill needs.
As inequality of wealth increases, corruption also increases. Empirical studies find that successful people tend to be bad: it's natural for the scum and not the cream to rise to the top in organizations. So, the wealthier a person is, the worse the person tends to be. And it's not just that, but success itself tends to make a person worse than the person was before the success. So, it's natural that at the very top, tend to be the very worst people. Good government is not natural; bad government is natural. Good government is unnatural.
Corruption is rule by deceit. An example of how that works at the federal-government level is here. An example of that in more detail is here. Another such detailed example, but at the state-or-local government level, is here. And an example of it within academia, and at the federal regulatory agencies, is here. So, in a country that has extreme wealth-inequality, the way in which the public's 'consent', to the billionaires' rule, is manufactured, is by means of deceit — a rot that's throughout the entire body-politic and society. This is how an extreme inequality of wealth is produced. It cannot be done honestly. Transparency International has reported that corruption and "social exclusion" or bigotry tend to go together, but has ignored the possible relationship between corruption and the economic distribution of either wealth or income. Perhaps the billionaires who fund TI don't want such correlations to be pointed out, if they exist; so TI doesn't investigate this.
The reason why a free market inevitably increases dictatorship, is that dictatorship is natural, just as a free market itself is natural, and power pre-exists everywhere to upset and overturn any equality that might exist in either sphere. Power is natural. No economy exists but that power pre-exists. The political sphere pre-exists the economic sphere. The basic reality, in any society, is power.
Thus, the question has always been: What rules? Is it the wealth? Or is it the people? The natural condition is for wealth to rule, because money (especially all excess money, all income above $100,000 per year, and certainly all income above $1,000,000 per year — what can truthfully be called 100% political money, because it can be 'given away' with no real loss to the current owner) is power. Although wealth isn't the only source of power, it is a major source of power. (It can even be the major source of power.) And power rules everywhere. By definition, power rules in politics; and, by nature, the wealthy tend to rule not only in the economy, but also in the government.
That's what's natural. Democracy isn't natural, but a free market, and an aristocratic government, are both natural. And the political reality determines the economic reality.
PS: You have just read here an entire online book. This article, including all of its sources that are linked-to, and the sources that are linked-to in those sources, constitute more than an ordinary book. The complete case and its documentation are fully presented in it. Anyone who finds this book valuable, might also find valuable, as a follow-up to it, a book of the traditional sort: Marjorie Kelly's The Divine Right of Capital. Her Introduction there says, "The problem is not the free market, but the design of the corporation." The first clause is false, but the second clause is true, and her book focuses in on that and gets it right. Any solution to either problem would need to be based on an accurate understanding of both of them. The bigger of the two problem-areas is the one that has been addressed in the present book-article. The second area is maybe 10% as large, but it too is significant, and what she says about it is true.
PPS: If you like this article, please pass it along to your friends, if only to get their feedback on it. They're not likely to have encountered elsewhere the information it contains.
Author's note: first posted at strategic-culture.org
Minor Successes And The Coronavirus Disaster: Is Trump A Dead Duck?
That reminder from the Bible, 'He who is without sin, let him cast the first stone' may give us pause — but not journalists who by all appearances assume exemption. And the stones certainly bruise.
Evidence for the bruises lies in the latest poll numbers. Overall, Joe Biden leads Donald Trump 50 to 43 percent, a margin that has continued to increase since January. It is also considerably wider than the few points lead Hillary Clinton had over Trump four years ago. It gets worse for Trump.
In the industrial states of Michigan and Pennsylvania, which Trump in 2016 won by razor thin margins, he is losing by over 4 percent. Also key to his victory was Wisconsin where, despite his success in getting dairy products into Canada, he is behind by a substantial 7 percent. Key states Ohio and Florida are also going for the Democrats.
Trump was not doing so badly until the coronavirus struck and during the course of his news conferences he displayed an uncaring persona larded with incompetence. Dr. Anthony Fauci, the man he fired for correcting Trumpian exaggerations became a hero and Trump the bully.
If that bullying nature won him small rewards with allies, he hit an impasse with China and Iran … while bringing the two closer to each other. Then there is the border wall, a sore point for our southern neighbor Mexico. President Lopez Obrador made sure the subject never came up at the July meeting with Trump, Thus Mexico is not paying for it so far and will not be in the foreseeable future.
The United Arab Emirates, a conglomeration of what used to be the Trucial States under British hegemony. have agreed to formalize its already fairly close relations with Israel. In return, Israel has postponed plans to annex the West Bank. Whether or not it is in Israel's long term interest to do so is a debatable question because it provides much more powerful ammunition to its critics who already accuse it of becoming an apartheid regime. However, it had become Prime Minister Netanyahu's sop to the right wing who will have to wait. Of course, the reality is that Israel is already the de facto ruler.
If Mr. Trump was crowing about the agreement signed on September 15, although it is akin to someone signing an agreement with Puerto Rico while the United States remains aloof. As a postscript, the little island of Bahrain also signed a peace deal with Israel. Bahrain has had its own problems in that a Sunni sheikh rules a Shia populace. When the Shia had had enough, Saudi and UAE troops were used to end the rebellion. Bahrain is thus indebted to the UAE.
How many among voters will know the real value of these historic (according to Trump) deals particularly when he starts twittering his accomplishments as the election nears?
There things stand. As they say, there is nothing worse than peaking too early. Bettors are still favoring Trump with their money. The longer anyone has been in politics the more there is to mine, and for an opponent to use to his/her advantage. Time it seems is on Trump's side.
U.S. Elections: Trump's Strategy of "Peace" might help
Presidential elections in the United States are around the corner and campaigns by the presidential candidates are in full swing in whole of the United States. The Republicans have nominated Donald Trump as their presidential candidate whereas the Democrats have chosen the seasoned politician Joe Biden who has also served as the vice president under the Obama administrations. Over here, a fact shouldn't be forgotten that the so-called Democrats have also imposed an unnecessary war and burden of foreign intervention on the people of America. Let it US intervention in Afghanistan, Iraq or Syria this has imposed huge financial burden on the American people that is being pay by their taxes. United States has around 200,000 troops scattered in the world. There are around 38,000 in Japan, 34,000 in Germany, 24,000 in Korea, 5,000 Bahrain, 5,000 in Iraq, 3,000 in Spain and 12,000 in Afghanistan. Under the Trump administration, much needed decision was taken by the administration for pulling out of troops from all the unwanted and unwelcomed foreign interventions. This has cost huge monetary burden and heavy taxes on the people of US. These interventions were a gift by Democrats to its people that led American to nothing.
Under Trump administration, US decided to withdrawal its troops from Northern Syria. US have around 1,000 troops positioned in the Northern Syria for deterring Iranian influence and countering ISIS expansion in the country. They have decided only to leave special operations force in Syria and will pull out the rest from the conflict zone. It is not the task that will come to an end in days it will take years and huge budget to relocate the troops. This decision might be a breath of fresh air for the Americans but it might weaken the US military positions in front of the Russian military on the globe. United States also has American military troop's presence in Germany as well. Trump administration is willing to reduce the troops in Germany by around 25%. There is around 11,900 troop's present in Germany for securing Europe's security. The Trump administration is focused on relocation and strategic repositioning of the US troops in the world. For this, the Trump administration has decided to pull out its 6,400 troops from Germany as they whole burden is on the US shoulders for costs maintaining alliance and Germany is not paying its share in the defense budget of NATO putting all the burden on the US citizens. Trump administration also slammed the European countries of not paying their due share in NATO defense budget. Italy spends about 1.22% from its budget and Belgium spends around 0.93% from its GDP on the NATO defense budget.
In addition, the Trump administration has shown that they do not want war and conflict. They have also retreated themselves from the foreign intervention drama that has led to damage to the peace of the world. Trump has given an impression that he aims to bring peace in the world not by arms but through negotiations with the conflict actors. Its example is US negotiations with Taliban's for ending the endless war fruitless war that brought destruction for Afghanistan and brutally damaged the standing of US in the world.
There are around 12,000 American troops in Afghanistan that are now reduced to 8,600 troops. The rest are sent home and some are being settled in Italy and Belgium. The Trump administration has declared to reduce the number of troop in Afghanistan by 5,000 by November and will reach 4,000 by June 2021. They are aiming to completely withdraw from Afghanistan within 14 months if a concrete peace deal is signed between Taliban's and United States.
There were more than 100,000 American troops in Afghanistan that went there to fight war on terror but are coming back empty handed. But still in even in these circumstances it will benefit the American people and their issues will be addressed in a better way. Not just this, Trump administration has also decided to withdraw its troops from Iraq that has been there for more than 19 years now putting a burden on American shoulders.
All of this decision by the Trump administration shows that under Trump USA will go for the isolationist impulses that will help them to rebuild domestically and resolve the problem of its people who are indulged in unemployment, poverty, crumbling health system particularly after the outbreak of COVID-19. The health system of United States has proven to be fragile. Despite of being the wealthiest country, its health system crumbled within days leaving thousands of people to die in waiting for their appointment. Many of the people had severe financial crisis that refrained them to go to the hospital and get them treated.
According to some sources many hospitals in New York were running out of financial and had to send people on leave because they were unable to pay them. This led to massive unemployment during such desperate times of the year. Developing countries like Pakistan coped with the virus in a better way despite of having poor health facilities.
Under Trump, USA is moving towards "American First" strategy that will lead towards massive shrinkage in the defense budget of US military. The strategy of retrenchment and aversion of foreign intervention might help Trump in winning the next elections because right now United States has more domestic issues than international problems. The flag of truce in the hand of Trump and aim of brining peace in the world might bring him back in the oval office. It seems like Trump will make USA resign from its self-proclaimed post of "world policemen" that will benefit the world and the people of USA.
Mistrust between Russia and the United States Has Reached an All-Time High
In August 2020, Politico magazine published three letters outlining their authors' views of the ways the United States, and the West in general, should build relations with Russia. The first, published on August 5 and signed by over 100 prominent American politicians, diplomats and military leaders, states that Washington's present policy towards Moscow "isn't working" and that it is time that the United States "rethink" it. The gist of the proposals is that the United States "must deal with Russia as it is, not as we wish it to be, fully utilizing our strengths but open to diplomacy."
This letter prompted a response, first from another group of former American ambassadors and political scientists (Politico, August 11) and then from several eminent politicians from Poland, the Baltic states, the Czech Republic and Slovakia (August 13). Both groups agree that now is not the time to reconsider policies toward Russia.
I am well acquainted with many of the signatories to these three statements. I worked closely with some of them during my tenure as Minister of Foreign Affairs of the Russian Federation and met some of them during negotiations. I still keep in touch with several of them, as we participate in various informal international projects. Since most parties to the emerging discussion are both highly experienced professionals and public figures, their stances on Russia are well known. The list of signatories under each statement hardly came as a surprise to anyone.
I do not think it makes sense to dwell in too much detail on the arguments presented by the parties. At the same time, proceeding from my own experience of U.S.–Russia relations, I would think that I have the right to put forward some considerations of my own.
First of all, on whether a "new reset" in relations between Washington and Moscow is either possible or desirable. One gets the impression that the authors of the letters see the "old reset" spearheaded by the Obama administration as a kind of bonus or advance offered by the United States to Russia in the hope that the latter would "behave" properly. The debate focuses on whether or not Russia has justified this "advance," and whether or not it deserves a new bonus. Personally, I cannot recall a single instance where the United States (during Barack Obama's presidency or under any other administration) gave Russia a "bonus" or "advance" of any kind, made a unilateral concession or indeed did anything that was not in the interests of the United States.
As I see it, the "reset" fully met the long-term interests of both states, particularly in security. Only a very biased observer would claim that the New START Treaty constituted a unilateral concession to Moscow on the part of Washington. Similarly, NATO's call at the 2010 Lisbon Summit for a true strategic partnership with Russia can hardly be viewed as a unilateral concession. In both instances, the interests of both parties were taken into account, as were the interests of international security in general.
Russia and the United States remain the world's leading nuclear powers, boasting the largest strategic weapons capabilities. Moscow and Washington have been engaged in mutual deterrence for decades now. However, an objective analysis of the challenges and threats to Russian and U.S. security shows that the very real dangers that do exist emanate not from the two countries themselves, but rather from processes and trends that lie outside the bilateral relations. Accordingly, any predictions about the possible and desirable prospects for interaction between the two states will be incomplete at the very least if they are taken out of the overall context of the development of the international system.
We have to admit that mistrust between Russia and the United States has reached an all-time high. It will take years, maybe even decades, to rectify this situation. However, I am confident that, sooner or later, we will have to start moving in that direction, not because one party will "wear" the other down, forcing it to make unilateral concessions or even throw itself at the mercy of the winner. First, each side has a large safety margin and is willing to continue the confrontation for many years to come. Second, history shows us that peace achieved through unilateral concession rarely lasts.
Life itself, by which I mean each side understanding the long-term need of its own security, will force the United States and Russia to resume progress towards cooperation. Such an understanding, in my opinion, has nothing to do with the elections in the two countries, or with the opportunistic calculations of individual political forces. Regardless of these calculations, the world is rapidly moving towards the line beyond which a global disaster looms with increasing clarity. Once we take a peek beyond this line, the entire world, primarily its leading states, which bear special responsibility for the fate of the world, will have to make decisions that go beyond their own immediate interests.
As for the debates on when and with whom the United States should enter into a dialogue with Russia, I believe such discussions have zero practical value. It would be extremely unreasonable and even irresponsible to defer talks in the hope that more convenient or more accommodating interlocutors will appear in the partner country or, alternatively, that a more favourable general political situation for negotiations will appear.
I would like to refer to my own experience. As Minister of Foreign Affairs, I constantly kept in touch with U.S. Secretary of State Madeleine Albright, and then with U.S. Secretary of State Colin Powell. That was in the late 1990s–early 2000s. The bombings of Yugoslavia, the war in Iraq, the Middle Eastern crisis, the expansion of NATO and many, many other events objectively made the U.S.–Russia dialogue more difficult. Obviously, our views on many issues differed greatly. But we never broke off our dialogue, not for a day, no matter how difficult it was. Strictly speaking, this is the art of diplomacy: conducting a dialogue with a difficult partner, achieving agreements where the stances of the parties veer widely and the chances of reaching a comprise appear minimal.
Critics will hasten to say that the U.S.–Russia dialogue in the early 21st century failed to prevent many conflicts and wars, and that is true. But it also helped prevent far graver consequences and, where possible, even led to the signing of important mutually acceptable agreements (New START, etc.). The experience of global diplomacy tells us that the only way to find solutions is through dialogue. The sooner our leading politicians realize it, the faster we will step away from mutual public accusations and destructive information wars waged with cutting-edge technologies and move towards earnest talks on the crucial issues of the 21st-century agenda.
Giving general advice is easy. It is even easier to take the high horse, insisting on staying faithful to one's values and principles. It is much more difficult for those who have been accorded the requisite powers to make specific decisions. As the great American economist John Kenneth Galbraith once said, "Politics is not the art of the possible. It consists in choosing between the disastrous and the unpalatable." All we can do is hope that politicians in Russia and the United States will prefer the unpalatable to the disastrous.
From our partner RIAC