Trump lied about his intentions toward Russia
On August 20th, Gallup headlined "More in U.S. Favor Diplomacy Over Sanctions for Russia" and reported that, "Americans believe it is more important to try to continue efforts to improve relations between the countries (58%), rather than taking strong diplomatic and economic steps against Russia (36%)." And yet, all of the sanctions against Russia have passed in Congess by over 90% of Senators and Representatives voting for them — an extraordinarily strong and bipartisan favoring of anti-Russia sanctions, by America's supposed "representatives" of the American people. What's happening here, which explains such an enormous contradiction between America's Government, on the one side, versus America's people, on the other? Is a nation like this really a democracy at all?
Donald Trump understood this disjunction, when he was running for President, and he took advantage of the public side of it, in order to win, but, as soon as he won, he flipped to the opposite side, the side of America's billionaires, who actually control the U.S. Government.
While he was campaigning for the U.S. Presidency, Donald Trump pretended to want to soften, not harden, America's policies against Russia. He even gave hints that he wanted a redirection of U.S. Government expenditures away from the military, and toward America's economic and domestic needs.
On 31 January 2016, Donald Trump — then one of many Republican candidates running for the Republican U.S. Presidential nomination — told a rally in Clinton Iowa, "Wouldn't it be nice if we actually got along with Russia and China and all these countries?"
On 21 March 2016, he was published in the Washington Post as having told its editors, that "he advocates a light footprint in the world. In spite of unrest abroad, especially in the Middle East, Trump said the United States must look inward and steer its resources toward rebuilding domestic infrastructure. … 'I do think it's a different world today, and I don't think we should be nation-building anymore,' Trump said. 'I think it's proven not to work, and we have a different country than we did then. We have $19 trillion in debt. We're sitting, probably, on a bubble. And it's a bubble that if it breaks, it's going to be very nasty. I just think we have to rebuild our country.'" On that same day, The Daily Beast's Shane Harris wrote that:
Trump's surprising new position [is] that the U.S. should rethink whether it needs to remain in the seven-decades-old NATO alliance with Europe.
Sounding more like a CFO than a commander-in-chief, Trump said of the alliance, "We certainly can't afford to do this anymore," adding, "NATO is costing us a fortune and yes, we're protecting Europe with NATO, but we're spending a lot of money."
U.S. officials, including former Defense Secretary Robert Gates, have said that European allies have to shoulder a bigger burden of NATO's cost. But calling for the possible U.S. withdrawal from the treaty is a radical departure for a presidential candidate — even a candidate who has been endorsed by Russian President Vladimir Putin.
Withdrawing from NATO would leave European allies without a forceful deterrent to the Russian military, which invaded and annexed portions of Ukraine in 2014. That would arguably be a win for Putin but leave U.S. allies vulnerable.
It also wasn't clear how Trump's arguably anti-interventionist position on the alliance squared with his choice of advisers. …
One other Trump adviser had previously been reported. Retired Army Gen. Michael Flynn had told The Daily Beast that he "met informally" with Trump. Flynn was pushed out of his post as the director of the Defense Intelligence Agency and has since spoken out publicly about the need for the U.S. to forge closer ties with Russia.
Five days later, on March 26th, the New York Times bannered, "Transcript: Donald Trump Expounds on His Foreign Policy Views" and David Sanger and Maggie Haberman presented their discussion with Trump about this, where Trump said:
I have two problems with NATO. No. 1, it's obsolete. When NATO was formed many decades ago we were a different country. There was a different threat. Soviet Union was, the Soviet Union, not Russia, which was much bigger than Russia, as you know. And, it was certainly much more powerful than even today's Russia, although again you go back into the weaponry. But, but – I said, I think NATO is obsolete, and I think that – because I don't think – right now we don't have somebody looking at terror, and we should be looking at terror. And you may want to add and subtract from NATO in terms of countries. But we have to be looking at terror, because terror today is the big threat. Terror from all different parts. You know in the old days you'd have uniforms and you'd go to war and you'd see who your enemy was, and today we have no idea who the enemy is. …
I'll tell you the problems I have with NATO. No. 1, we pay far too much. We are spending — you know, in fact, they're even making it so the percentages are greater. NATO is unfair, economically, to us, to the United States. Because it really helps them more so than the United States, and we pay a disproportionate share. Now, I'm a person that — you notice I talk about economics quite a bit, in these military situations, because it is about economics, because we don't have money anymore because we've been taking care of so many people in so many different forms that we don't have money — and countries, and countries. So NATO is something that at the time was excellent. Today, it has to be changed. It has to be changed to include terror. It has to be changed from the standpoint of cost because the United States bears far too much of the cost of NATO. And one of the things that I hated seeing is Ukraine. Now I'm all for Ukraine, I have friends that live in Ukraine, but it didn't seem to me, when the Ukrainian problem arose, you know, not so long ago, and we were, and Russia was getting very confrontational, it didn't seem to me like anyone else cared other than us. And we are the least affected by what happens with Ukraine because we're the farthest away. But even their neighbors didn't seem to be talking about it. And, you know, you look at Germany, you look at other countries, and they didn't seem to be very much involved. It was all about us and Russia. And I wondered, why is it that countries that are bordering the Ukraine and near the Ukraine – why is it that they're not more involved? Why is it that they are not more involved? Why is it always the United States that gets right in the middle of things, with something that – you know, it affects us, but not nearly as much as it affects other countries. And then I say, and on top of everything else – and I think you understand that, David – because, if you look back, and if you study your reports and everybody else's reports, how often do you see other countries saying "We must stop, we must stop." They don't do it! And, in fact, with the gas, you know, they wanted the oil, they wanted other things from Russia, and they were just keeping their mouths shut. And here the United States was going out and, you know, being fairly tough on the Ukraine. And I said to myself, isn't that interesting? We're fighting for the Ukraine, but nobody else is fighting for the Ukraine other than the Ukraine itself, of course, and I said, it doesn't seem fair and it doesn't seem logical.
The next day, March 27th, on ABC's "The Week," Trump said, "I think NATO's obsolete. NATO was done at a time you had the Soviet Union, which was obviously larger, much larger than Russia is today. I'm not saying Russia's not a threat. But we have other threats. We have the threat of terrorism and NATO doesn't discuss terrorism, NATO's not meant for terrorism. NATO doesn't have the right countries in it for terrorism."
It's easy to see why Trump was opposed by not only Hillary Clinton and other Democratic Party neoconservatives, but also by all Republican Party neoconservatives. The main target of neoconservatives — ever since that movement (which only in the 1970s came to be called "neoconservatives") was founded by Democratic U.S. Senator Henry "Scoop" Jackson back in the 1950s — has been to conquer Russia. That's the ultimate objective, toward which they all and always have striven.
Even Barack Obama, despite his pretenses for 'a reset in U.S.-Russia relations', had had actually the opposite of that pretension in mind — a doubling-down on the Cold War. And Obama's successor, Donald Trump, doubles down on his predecessor's double-down, there.
Of course, neocons aren't only against Russia; they also are against any country that Israel and Saudi Arabia hate — and, of course, Israel and Saudi Arabia are large purchasers of American-made weapons, such as weapons from Lockheed Martin, Boeing, Northrop Grumman, and General Dynamics. In fact: Saudi Arabia is the world's largest purchaser (other than the U.S. 'Defense' Department itself) of their products and services. In fact, soon after coming into office, Trump achieved the all-time-world-record-largest international weapons-sale, of $350 billion to the Sauds, and it was quickly hiked yet another $50 billion to $400 billion. It's, as of yet, his jobs-plan for the American people. Instead of Trump's peaceing the American economy, he has warred it. Consequently, for example, the Koch brothers' Doug Bandow, who represents his sponsors' bet against neoconservativsm, headlined on 27 April 2017 "Donald Trump: The 'Manchurian (Neoconservative) Candidate'?" and he itemized what a terrific Trojan Horse that Trump had turned out to be, for the war-lobby, the 'neocons', or, as Dwight Eisenhower had called them (but carefully and only after his Presidency was already over), "the military-industrial complex." They're all actually the same people; they serve the same billionaires, all of whom are heavily invested in these war-makers — all against two main targets: first, Russia (which America's aristocracy hate the most); and, then, Iran (which Israel's and Saudi Arabia's aristocracies hate the most). Any nation that's friendly toward those, gets destroyed. Other people (the masses) fight, kill, die, get maimed, and are impoverished, while these few individuals at the very top in the U.S. profit, from those constant invasions, and military occupations — which Americans admire (their nation's military, America's invasion-forces) above all else.
On the Bill O'Reilly Show, 4 January 2016, Trump was asked to announce, before even the Presidential primaries, what would cause him as the U.S. President, to bomb Iran, and Trump then was panned everywhere for refusing to answer such an inappropriate question — to announce publicly what his strategy, as the U.S. President, would be in such a matter of foreign affairs (in which type of matter only the President himself should be privy to such information about himself, namely his strategy) — but Trump did reveal there his sympathy for the Sauds, and his extreme hostility toward Iran, a nation which is a bête noire to neocons:
I will say this about Iran. They're looking to go into Saudi Arabia, they want the oil, they want the money, they want a lot of other things having to do…they took over Yemen, you look over that border between Yemen and Saudi Arabia, that is one big border and they're looking to do a number in Yemen. Frankly, the Saudis don't survive without us, and at what point do we get involved? And how much will Saudi Arabia pay us to save them?
The Sauds have already answered that question, with their commitment to paying $400 billion, and they're already using some of this purchased weaponry and training, to conquer Yemen. But who gets that money? It's not the American people; it is only the stockholders in those American war-making corporations (and allied corporations) who receive the benefits.
And what's this, from Trump, about "at what point do we get involved" if Saudi Arabia's tyrants "don't survive without us"? America is now supposed to be committed to keeping tyrannical hereditary monarchies in control over their countries? When did that start? Certainly not in 1776. Today's America isn't like the country, nor the culture, that America's Founders created, but instead is more like the monarchy that they overthrew. This was supposed to be an anti-imperialist country. Today's American rulers are traitors, against the nation that America's Founders had created. These traitors, and their many agents, are sheer psychopaths. The American public are not their citizens, but their subjects — much like the colonists were, who overthrew the British King.
Donald Trump just wants for Europeans to increase military spending (to buy U.S.-made weapons) even more than the U.S. is doing against Russia, and for the Sauds and Israelis also to buy more of these weapons from America's weapons-firms, to use against Iran and any nation friendly toward it. Meanwhile, America's own military spending is already at world-record-high levels.
That's Trump's economic plan; that's his jobs-plan; that's his 'national security' plan. That is Trump's Presidency.
He lied his way into office, just like his predecessors had been doing. This is what 'democracy' in America now consists of: lies — some colored "liberal"; some colored "conservative"; but all colored "profitable" (for the 'right' people); and another name for that, in foreign affairs, is "neoconservative."
About Russia, he's continuing Obama's policies but even worse; and about Iran, he's clearly even more of a neocon than was his predecessor. However, as a candidate, he had boldly criticized neoconservatism. Democracy cannot be based on lies, and led by liars.
Author's note: first published by The Saker
American (And Global) Oligarchy Rapidly Moving Towards Monarchy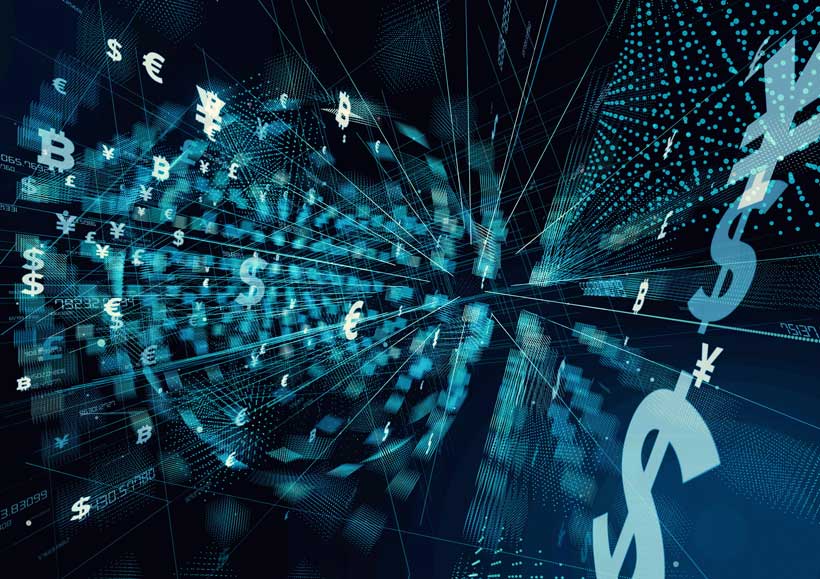 Many people do not realize that the proverbial "noose" of civil rights, civil liberties and property rights are rapidly coming to an end, in large part because of the unholy alliance by and between government and the global oligarchs (international banks and major corporations).
For example, people don't realize that current U.S. federal law permits all banks and credit unions (such as Chase Bank owned by CEO Jamie Dimon) to close any account, at any time, and for any reason, even when their own employees commit fraud, make mistakes, commit unethical acts or otherwise screw the banking customer over for personal or political reasons, and that customer then files a legitimate complaint.
The financial institution is not required to divulge the reason(s) for account closure to the customer.
Now, when a business account is closed by a bank, the bank can (and will) retain the funds in the account for 90 to 180 days in order for checks, debits, chargebacks, etc. to post to the business account before the bank will mail the business customer the remaining proceeds from the account.
However the account holder is of course not allowed access to their own hard-earned funds at all.
What this means is that these banks and credit unions have been given a universal right to steal any and all monies placed within their coffers by anyone at all, which can then be "confiscated" for any reason.
It is even so absurd that these banks and credit unions, even after they have seized or stolen your money/property, do not even have to give you a reason, and can then ban you for life from ever getting your money/property back.
This same reasoning applies to nearly all of the major businesses and corporations, wherein due process has gone the way of the extinct "dodo bird."
This is what it means, when an administration (in this case Republican) talks about "bank deregulation."
In many ways, Democrats had the right idea over Republicans when they created and enacted such banking regulatory agencies such as the Consumer Financial Protection Bureau ("CFPB"), recently gutted and decapitated by the Trump Administration and his coterie of bought and paid for Republican conservatives.
The problem is that the same global Oligarchs and International Banking Cartels that controlled the Democrats, and enacted even more stifling Communist type regulation to further control, cull, and choke off the American (and global) population (think Obama's "Operation Chokepoint"), simply use Republican "deregulation" as another mechanism to screw over, steal from, and rob the working and middle class, by allowing these international banking cartels, credit unions, and corporations to completely do whatever they want, to anyone, for any reason, in the absence of any regulation.
Herein lies the rub, and there has to be a middle ground, but only if the American people (and their global population counterparts) push back and vociferously tell their elected leaders to take legal and equitable action against these global thieves and criminals.
War, Anniversaries and Lessons Never Learned
On December 7, 1941, Japan attacked Pearl Harbor and the U.S. entered the Second World War.  A war of horrors, it normalized the intensive, barbaric bombing of civilian populations.  If the Spanish Civil War gave us Guernica and Picasso's wrenching painting, WW2 offered up worse:  London, Berlin, Dresden to name a few, the latter eloquently described in Kurt Vonnegut's "Slaughter House Five."  Against Japan, the firebombing of Tokyo, and above all the revulsion of Hiroshima and Nagasaki radiated a foretaste of ending life on the planet.
Reparations demanded from Germany had led to the rise of Adolf Hitler and a thirst for revenge.  Thus Hitler demanded France's 1940 surrender in the same railway carriage where the humiliating armistice was signed in 1918.
If the war to end all wars — its centenary remembrance a month ago — killed 20 million plus, the successor tripled the score.  Disrupted agriculture, severed supply chains, fleeing civilians, starvation and misery; civilian deaths constituting  an inordinate majority in our supposedly civilized world.
One of the young men baling out of a burning bomber was George H. W. Bush.  He was rescued but his crew who also baled out were never found, a thought that is said to have haunted him for the rest of his life.  He went on to serve eight years as vice-president under Ronald Reagan and then four more as president.  Last week he passed away and was honored with a state funeral service in Washington National Cathedral.
His legacy includes the first Iraq war and the liberation of Kuwait.  While he avoided the hornet's nest of ethnic and religious divisions in Iraq itself, the war's repercussions led to the Clinton sanctions and the deaths of half a million children.  The UN representative overseeing the limited oil-for-food program, Irishman Denis Halliday, resigned in disgust.  Not to forget the infamous answer by Clinton's Secretary of State Madeleine Albright.  Asked by Leslie Stahl if it was worth the lives of 500,000 children … more than that died in Hiroshima, she answered:  "I think this is a very hard choice, but the price — we think the price is worth it."  (CBS 60 Minutes program, May 12, 1996).
Note the "we" in her answer.  Who else does that include but our "I-feel-your-pain" Bill Clinton.  Hypocrisy, arm-twisted donations to the Clinton Foundation while wife Hillary was Secretary of State in the Obama administration; her shunning of the official and secure State Department email server in favor of a personal server installed at her request and the subsequent selective release of emails.  Well who cares about verifiable history these days anyway as the following demonstrates.
Yes, there was another anniversary this week for a different kind of war.  This time in India.  After securing freedom from the British, a secular tradition was proudly espoused by the patrician Nehru and the epitome of nonviolence, Gandhi.  It is now in the process of being trampled in a war against minorities.  The communal war includes the massacre of Muslims in Gujarat for which Narendra Modi was barred from the U.S., a ban lifted only when he became prime minister.  He, his party and his allies have been also responsible for the destruction of the Babri Mosque.  An organized Hindu mob tore it down on December 6, 1992; hence the shameful anniversary.  Built on the orders of the first Mughal emperor Babur, its purpose was to cement relations with Hindu rajas by also sanctifying for Muslims a place holy to Hindus and held traditionally to be the birthplace of Rama — famous from Hindu epics for fighting evil with the assistance of a monkey god's army … although one is advised to avoid close contact with temple monkeys when visiting.
As the first Mughal, Babur's hold on India was tenuous and he actively sought alliances with Hindu rulers of small states against the pathans whose sultan he had just defeated.  That affinity continued during the entirety of Mughal rule and one manifestation was frequent intermarriage with Rajputs.  Several emperors had Hindu mothers including Shah Jahan the builder of the Taj Mahal.  In the end, Babur's fears were warranted because Sher Shah Suri did marshal those pathan forces and throw out his son Humayun, the second Mughal ruler.  It was only Sher Shah's untimely death during the capture of Kalinjar (a Hindu fort then held by Raja Kirat Singh) that made Humayun's return possible.
The destruction of the mosque was a historical wrong if ever there was one, but then Mr. Modi has never been bothered by history.  He is also not bothered that his party's fairy tale revision of school history books is a scandal.  For similar reasons, Indian history on Wikipedia is too frequently tarnished, requiring verification from other sources to be properly informed.
The wrongs of communities, just as the wrongs of war, can lead to repercussions unanticipated and cataclysmic.  Yugoslavia is an example in living memory.  Clearly, any ruler of a multi-ethnic, multi-cultural country contemplating a path of communal dominance must take note before he is hoisted with his own petard.
Author's Note:  This article first appeared on Counterpunch.org  
Racism does not need racists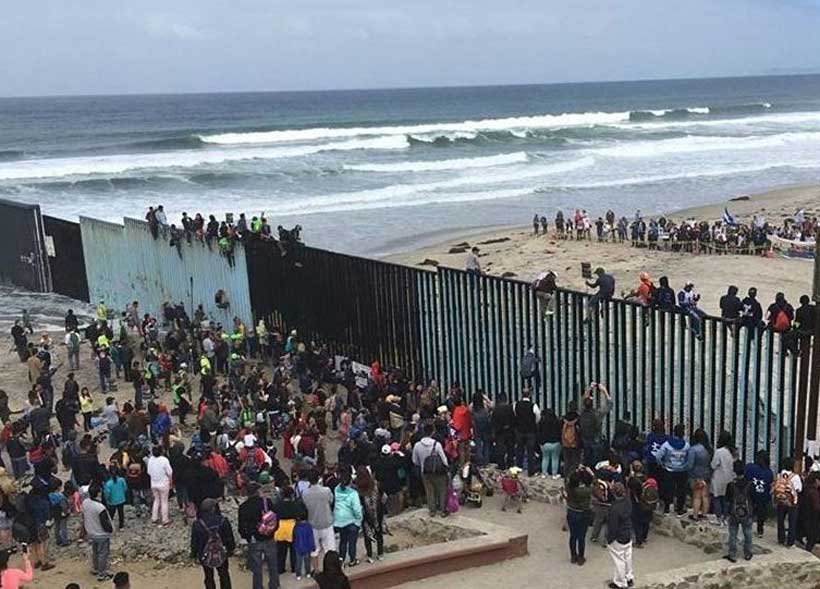 In my classes, I always try to make clear the difference between opinions and facts. It is a fundamental rule, a very simple intellectual exercise that we owe ourselves to undertake in the post-Enlightenment era. I started becoming obsessed with such obvious matters when I found out, in 2005, that some students were arguing that something "is true because I believe it" – and they weren't joking. Since then, I've suspected that such intellectual conditioning, such a conflation of physics with metaphysics (cleared up by Averroes almost a thousand years ago) – which year by year becomes increasingly dominant (faith as the supreme criterion, regardless of all evidence to the contrary) – has its origins in the majestic churches of the southern United States.
But critical thinking involves so much more than just distinguishing facts from opinions. Trying to define what a fact is would suffice. The very idea of objectivity itself paradoxically originates from a single perspective, from one lens. And anyone knows that with the lens of one photographic or video camera, only one part of reality is captured, which quite often is subjective or used to distort reality in the supposed interest of objectivity.
For some reason, students tend to be more interested in opinions than facts. Maybe because of the superstitious idea that an informed opinion is derived from the synthesis of thousands of facts. This is a dangerous idea, but we can't run away from our responsibility to give our opinion when it's required. All that we can and should do is take note that an informed opinion continues to be an opinion which must be tested or challenged.
An opinion
On a certain day, students discussed the caravan of 5,000 Central Americans (at least one thousand of whom were children) fleeing violence and heading for the Mexican border with the US. President Donald Trump had ordered the border closed and called those looking for refuge "invaders". On 29 October 2018, he tweeted: "This is an invasion of our Country and our Military is waiting for you!". The military deployment to the border alone cost the US about $200 million.
Since one of my students insisted on knowing my opinion, I started off with the most controversial side of the issue. I observed that this country, the US, was founded upon the fear of invasion, and only a select few have always known how to exploit this weakness, with tragic consequences. Maybe this paranoia came about with the English invasion of 1812, but if history tells us anything, it's that the US  has practically never suffered an invasion of its territory – if we exclude the 9/11 attacks in 2001; the one on Pearl Harbor, which at the time was a military base in foreign territory; and, prior to that, at the very beginning of the twentieth century, the brief incursion of a Mexican named Pancho Villa mounted upon a horse. But the US has indeed specialized in invading other countries from the time of its founding – it took over the Indian territories, then half of Mexico, from Texas, to reinstall slavery, to California; it intervened directly in Latin American affairs, to repress popular protests and support bloody dictatorships – all in the name of defence and security. And always with tragic consequences.
Therefore, the idea that a few thousand poor people on foot are going to invade the most powerful country in the world is simply a joke in poor taste. And it's likewise in bad taste for some Mexicans on the other side to adopt this same xenophobic talk that's been directed at them – inflicting on others the same abuse they've suffered.
A critical view
In the course of the conversation, I mentioned in passing that in addition to the foundational paranoia, there was a racial component to the argument.
"You don't need to be a racist to defend the borders," said one student.
True, I noted. You don't need to be a racist to defend borders or laws. At first glance, the statement is irrefutable. However, if we take history and the wider current context into consideration, an openly racist pattern jumps out at us right away.
At the end of the nineteenth century, the French novelist Anatole France wrote: "The law, in its majestic equality, forbids rich and poor alike to sleep under bridges, to beg in the streets, and to steal their bread." You don't need to be an elitist to support an economically stratified culture. You don't need to be sexist to spread the most rampant type of sexism. Thoughtlessly engaging in certain cultural practices and voicing your support for some law or another is quite often all it takes.
I drew a geometric figure on the board and asked students what they saw there. Everyone said they saw a cube or a box. The most creative variations didn't depart from the idea of tri-dimensionality, when in reality what I drew was nothing more than three rhombuses forming a hexagon. Some tribes in Australia don't see that same image in 3D but rather in 2D. We see what we think and that's what we call objectivity.
Double standards
When President Abraham Lincoln emerged victorious from the American Civil War (1861-1865), he put an end to a hundred-year dictatorship that, up to this day, everyone calls "democracy." By the eighteenth century, black slaves had come to make up more than fifty percent of the population in states like South Carolina – but they weren't even citizens of the US, nor did they enjoy even minimal human rights.
Many years before Lincoln, both racists and anti-racists proposed a solution to the "negro problem" by sending them "back" to Haiti or Africa, where many of them ended up founding the nation of Liberia (one of my students, Adja, is from a family which comes from that African country). The English did the same thing to "rid" England of its blacks. But under Lincoln blacks became citizens, and one way to reduce them down to a minority was not only by making it difficult for them to vote (such as by imposing a poll tax) but also by opening the nation's borders to immigration.
The Statue of Liberty, a gift from the French people to the American people to commemorate the centenary of the 1776 Declaration of Independence, still cries with silent lips: "Give me your tired, your poor, your huddled masses yearning to breathe free…" In this way, the US opened its arms to waves of impoverished immigrants. Of course, the overwhelming majority were poor whites. Many were opposed to the Italians and the Irish because they were red-headed Catholics. But in any case, they were seen as being better than blacks. Blacks weren't able to immigrate from Africa, not just because they were much farther away than Europeans were, but also because they were much poorer, and there were hardly any shipping routes to connect them to New York. The Chinese had more opportunities to reach the west coast, and perhaps for that reason a law was passed in 1882 that prohibited them from coming in just for being Chinese.
I understand that this was a subtle and powerful way to reshape demographics, which is to say the political, social and racial make-up of the US. The current nervousness about a change to that make-up is nothing more than the continuation of that same old logic. Were that not the case, what could be wrong with being part of a minority group or being different from others?
You don't need to be a racist…
Clearly, if you're a good person and you're in favour of properly enforcing laws, it doesn't make you a racist. You don't need to be racist when the law and the culture already are. In the US, nobody protests Canadian or European immigrants. The same is true in Europe and even in the Southern Cone of South America [the southernmost region of Latin America, populated mainly by descendants of Europeans]. But everyone is worried about the blacks and the hybrid, mixed-race people from the south. Because they're not white and "good", but poor and "bad". Currently, almost half a million European immigrants are living illegally in the United States. Nobody talks about them, just like nobody talks about how one million United States citizens are living in Mexico, many illegally.
With communism discarded as an excuse (none of those chronically failing states where migrants come from are communist), let's once again consider the racial and cultural excuses common to the century prior to the Cold War. Every dark-skinned worker is seen as a criminal, not an opportunity for mutual development. The immigration laws are themselves filled with panic at the sight of poor workers.
It's true that you don't need to be racist to support laws and more secure borders. You also don't need to be racist to spread and shore up an old racist and class-based paradigm, while we fill our mouths with platitudes about compassion and the fight for freedom and human dignity.