Pakistan at a crossroads as Imran Khan is sworn in
Criticism of Pakistan's anti-money laundering and terrorism finance regime by the Asia Pacific Group on Money Laundering (APG) is likely to complicate incoming Pakistani prime minister Imran Khan's efforts to tackle his country's financial crisis.
Addressing the criticism of the 41-nation APG, which reports to the Financial Action Task Force (FATF), an international anti-money laundering and anti-terrorism watchdog that earlier this year put Pakistan on a grey list with the prospect of blacklisting it is key to a possible Pakistani request for a US$ 12 billion International Monetary Fund (IMF) bailout.
A US demand that any IMF package exclude funding for paying off Chinese loans coupled with the APG/FATF criticism, against a backdrop of the Pakistani military's efforts to nudge militants into the mainstream of Pakistani politics and the incoming prime minister's mixed statements on extremism, could push Mr. Khan to turn to China and Saudi Arabia for rescue, a move that would likely not put Pakistan in the kind of straightjacket it needs to reform and restructure its troubled economy.
The APG criticism followed Pakistani efforts to demonstrate its sincerity by passing in February the Anti-Terrorism Ordinance of 2018, which gave groups and individuals designated by the UN as international terrorists the same status in Pakistan for the first time.
Pakistan, however, has yet to implement the ordinance by for example acting against Hafez Saeed, a leader of the banned group Lashkar-e-Taiba and the alleged mastermind of the 2008 attacks in Mumbai, who despite having been designated a global terrorist by the United Nations Security Council and having a US$ 10 million US Treasury bounty on his head, fielded candidates in last month's election.
The APG, which just ended talks with Pakistani officials, has scheduled follow-up visits to Pakistan in September and October to monitor Pakistani progress in addressing its concerns, which focus on legal provisions governing non-profit and charitable organisations, transparency in the country's beneficial ownership regime and the handling of reports on suspicious financial transactions.
Those concerns go to the heart of the effort by the Pakistani military and intelligence to mainstream militants who garnered just under ten percent of the vote in last month's election but have a far greater impact on Pakistani politics. The military and intelligence have in the past encouraged militants to form political organizations with which mainstream political parties have been willing to cooperate and establish charity operations that have had a substantial social impact.
Similarly, Mr. Khan, who earned the nickname Taliban Khan, is likely to have to counter his past record of allowing government funds to go to militant madrassas, his advocacy for the opening in Pakistan of an official Taliban Pakistan office, and his support of the Afghan Taliban. His Tehreek-e-Insaf (PTI)-headed government in Khyber Pakhtunkhwa, gave in February US$2.5 million to Darul Aloom Haqqania, a militant religious seminary.
Dubbed a "jihad university," Darul Aloom Haqqania, headed by Sami ul-Haq, a hard-line Islamist politician known as the father of the Taliban, counts among its alumni, Mullah Omar, the deceased leader of the Taliban, Jalaluddin Haqqani, the head of the Haqqani Network. Asim Umar, leader of Al-Qaeda in the Indian Subcontinent, and Mullah Akhtar Mansoor, Mullah Omar's successor who was killed in a 2016 US drone strike.
Those may be policies that, at least initially, may be less of an obstacle in assistance on offer from China and Saudi Arabia to replenish Pakistan's foreign exchange reserves that have plummeted over the past year to US$ 10.4 billion, enough to cover two months of imports at best. Pakistan's currency, the rupee, has been devalued four times since December and lost almost a quarter of its value.
Chinese loans have so far kept Pakistan afloat with state-owned banks extending more than US$5 billion in loans in the past year. PTI officials said this week that China has promised the incoming government further loans to keep Pakistan afloat and enable it to avoid reverting to the IMF, which would demand transparency in the funding of projects related to China's US$50 billion plus investment in the China Pakistan Economic Corridor (CPEC), a crown jewel of its Belt and Road initiative.
And that is where the rub is. Despite Chinese officials reportedly urging Pakistan to reduce its deficit, neither China nor Saudi Arabia, which has offered to lend Pakistan US$4 billion are likely to impose the kind of regime that would put the country, which has turned to the IMF 12 times already for help, on a sustainable financial path.
Relying on China and Saudi Arabia would likely buy Pakistan time but ultimately not enable it to avoid the consequences of blacklisting by FATF, which would severely limit its access to financial markets, if it fails to put in place and implement a credible anti-money laundering and terrorism finance regime
Moreover, relying on China and Saudi Arabia, two of Pakistan's closest allies could prove risky. Neither country shielded Pakistan from FATF grey listing in February. A Chinese official said at the time that China had not stood up for Pakistan because it did not want to "lose face by supporting a move that's doomed to fail."
Pakistan Can Play Important Role in Afghan Peace Process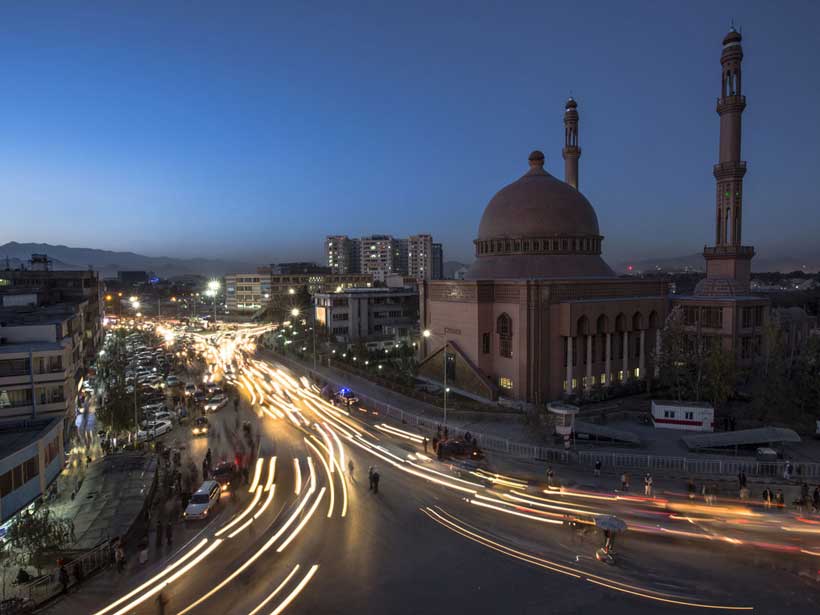 No sufficient food, No education, No health Care, Severe shortage of electricity, Shortage of fuel, are witnessed in Afghanistan. It seems the sufferings of Afghans are going to end. The world has realized that it is enough and now think in restoration of peace and stability in Afghanistan. The common man has suffered for more than 4 decades, which started with USSR invasion of Afghanistan and then internal power struggle among various factions of Afghanistan and finally after 9-11 incident US, NATO and allied forces entered into Afghanistan. NATO allies have been fighting in Afghanistan for 17 long years, but are still without control anywhere in the country. Even now, the US Army cannot move freely and fearlessly outside of Bagram Airbase. Taliban forces still control major parts of the country.
Afghanistan, is a landlocked country located withinSouth-Central Asia. Afghanistan is bordered by Pakistan, Iran, Turkmenistan,Uzbekistan, Tajikistan and China. With its population of 35 million approximately, having a GDP (nominal) of 22 billion US dollars in total, andper capita income of 600 Dollars only. Rich with minerals and natural resources,and well-known for its fruits and nuts, still suffering and laying among the least developed country of the world, ranked 177. Four decades of war hasdamaged the whole country and whole nation is victim of war imposed on them.
Its geopolitical location is vital for the wholeregion, as it connects Central Asia, Iran, China, and Russia, with Pakistanleading towards Warm Waters – Arabian Sea or Indian Ocean. All of the countries are suffering due to instability in Afghanistan and desires a long lasting peace and stability in Afghanistan. 
In fact, Afghanistan was never totally ruled by foreign powers, although in the country's history many misadventures happened.The people of Afghanistan always defeated invaders. It has been invaded by Alexander the Great, Mauryas, Muslim Arabs, Mongols, British, Soviets and since2001, by the United States with NATO-allied countries. But it has proved itselfunconquerable. Afghans are brave people and believe in freedom only.
All of regional countries, including central AsianStates, Russia, Iran, China and Pakistan were trying to bring Peace and Stability in Afghanistan. Several initiatives for peace in Afghanistan were taken in past, but none was successful as they were not involved or owned by locals –Taliban and were opposed by US and its allies. The US-backed elected Governments in Afghanistan, do not enjoy popularity among masses and may notrepresent the voice of common Afghan national.
Pakistan, being neighbors with a long common border, understands Afghanistan well. We share rivers, mountains and a common culture, language and ethnicity and language. That is why we understand Afghanistan much better than anybody else. The role which Pakistan can play, no other nation can. There is no other country to substitute Pakistan in this regard. US was trying involve India in Afghan Issues, but due to the reason it does not have any land linkage, neither any cultural or ethnic commonalities with Afghan,cannot understand their society or issues and helpless in resolving their issues. The world may acknowledge Pakistan sacrifices and positive role in thisregion. Pakistan sincerely wishes for peace and stability in Afghanistan, andas we have suffered losses of around 75,000 lives and $250 billion due to unrest in Afghanistan. We will be the first nation to support peace and stability in Afghanistan.
Pakistan was very close ally with the US-led Westalliance, for almost seven decades. We were partners during the Cold Waragainst "Communism Threat" and a frontline state against the USSR invasion ofAfghanistan, a strong supporter and close ally during the war on terror.Pakistan was strongest ally with West out-side NATO. Pakistan can play a vitalrole in a sustainable solution to the Afghan conflict. Complete withdrawal andan Afghan-led solution is the only permanent way out. Pakistan can facilitate an honorable and safe passage for US withdrawal.
Prime Minister, Imran Khan, a longtime critic of theAfghan war, is in the driving seat in Pakistan. In his maiden speech after winning the election on July 26, he expressed his wish to resolve Afghan issues. Hisstance, though very unpopular a few years ago, is extremely popular now,domestically as well as internationally, especially coincides with the currently emerged Americans approach. The US government knows that Pakistanunder Khan's leadership can woo the Taliban into accepting some kind oflong-term ceasefire.
Pakistan wants to help with the Afghan process; peace in Afghanistan would be the best thing that could happen to Pakistan in adecades, but certainly not at Pakistan's expense. US has asked Pakistan tobring the Taliban back to the table. How can Pakistan do this when the US had previously intentionally derailed the quadrilateral peace process? Recently killing of Senator Sami-ul-Haq, who enjoys immense good-will among Taliban, wasa conspiracy to sabotage "Peace Process".
The US has to wake up to the realities in Pakistan. It cannot expect on one hand to cancel Pakistan's Coalition Support Fund reimbursements and on the other hand signing multibillion-dollar projects withIndia and still expect Pakistan to commit wholeheartedly to American interestsin Afghanistan. Criticizing Pakistan on "religious freedom" issues, while ignoring Israel and India, who are engaged in genocide and worst atrocities against muslin and other minorities in their countries. On one hand the USobjects to the China-Pakistan Economic Corridor and resists Pakistan's economic takeoff. But on the other hand it breaks its own rules when it allows India tobuy defense equipment from both Russia (S-400) and the US and initiates an armsrace in the region. Arming India could destabilize the whole region and constitute a direct threat to its smaller neighbors. Putting sanction on "IranTrade" but giving exception to India unjustifiably. The Americans need torestore trust practically, through their actions, verbal statement may not besufficient.
The Taliban have been very clear in their demands from the very beginning, and that is a complete withdrawal of the US and its allied forces from Afghanistan. However, this might not be acceptable to the US so easily at this stage. But there are people in US who thinks that after spending trillion of dollars, and still no achievement on ground, is blunder. Tax payerare asking the government for accountability of heavy expenditures and wastage of their tax collected money. We hope, in the wider interest of humanity, US may show flexibility. It will be good for Afghanistan, the region and over-all for whole world.
Pakistan was close ally with US for 7 decades and willing to work closely with US and want to play its inevitable role in Peace and Stability of Afghanistan and Region. But we need a long term, friendship and cooperation with US, based on UN charter on the same lines how China-Pakistan friendship is booming and ever-green. We may not be "hired Gun"and "sub-contractor" for a miner part of any misadventure, which can be disposed-off after its utilization. Our role should be acknowledged and positive and sustainable and long term. We were good friends and wanted to begood friends forever. Our interests are emerging toward convergence and we must understand the emerging geopolitics. Let's think tanks , intellectuals and bureaucracy (Civil and Military) in both countries work hard to bring the two nation on same page and work together in complete harmony for better tomorrow. Keep on struggling to achieve our common goals and realize our common dreams.
Pakistan's Increasing Tilt towards China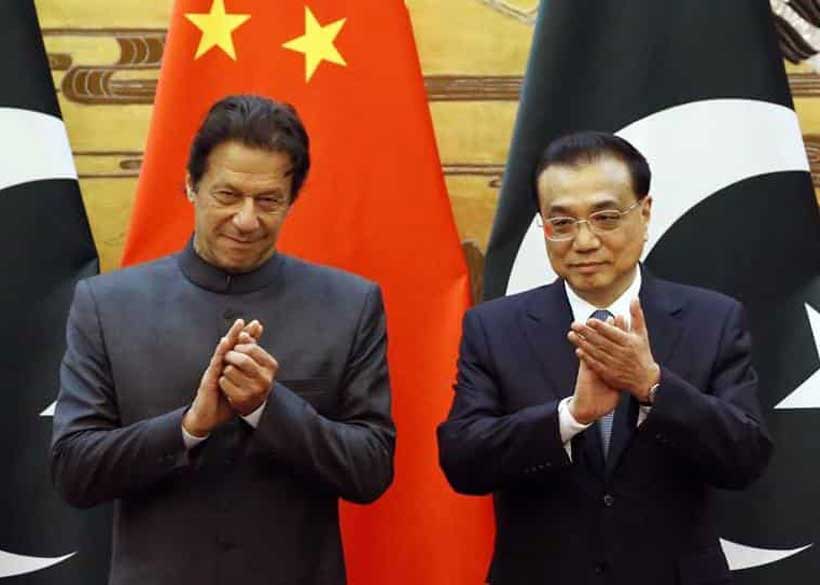 In a recent interview with the Washington Post; Prime Minister Imran Khan was asked what kind of relationship he wanted from the US. He responded by pointing out Pakistan's long and storied relationship with China as an example of a successful and mutually beneficial relationship. He explained how Pakistan's relationship with China, unlike the US was not one-dimensional and built more on trade, respect and mutual cooperation. In doing so he in effect presented the underlying reasons why China is often termed as Pakistan's 'All-Weather' friend.
In fact, the very notion of China being an 'All-Weather' friend is borne in contrast out of the US's more fair-weather and sporadic approach to Pakistan. This approach has been evident in Pakistan's long-standing complaints of how after helping the US repel the Soviet Invasion of Afghanistan, Pakistan was left to pick up the pieces as the US unilaterally withdrew from the region, leaving behind a devastating humanitarian and political crisis. The last two decades' war on terror for which Pakistan once again allied with the US is also following a similar blue-print, which the Prime Minister made clear was an example of history repeating itself. In defining his country's most recent reservations against the US, he made it clear that Pakistan would no longer serve as a hired gun for the US, and desired a more equitable relationship based on mutual respect.
Considering how Pak-US relations have deteriorated over the last few years, the Prime Minister's remarks come as little surprise to observers who have witnessed this uneasy partnership throughout its peaks and troughs. Yet, what's striking is the fact that this is perhaps the first time that a Pakistani head of state has directly presented its relations with China as the ideal blue-print for which to measure the long and troubled history of Pak-US relations.
In contrast, the official narrative ascribed to the Pak-China bilateral framework, has stood out amongst diplomatic and policy-making circles due to the broad poetic license that has more recently been attributed to it. The oft-quoted phrase of how Pak-China Friendship is 'higher than mountains, deeper than the ocean, stronger than steel and sweeter than honey', has been repeatedly used by officials representing the highest levels of government, from both countries to emphasize the far-reaching significance of their bilateral relations.
This includes their significance both within a more localized context, as well as a broader more regional context as evident in the $62 billion China Pakistan Economic Corridor (CPEC). The corridor which promises an end to Pakistan's development woes focuses instead on fostering peace and stability through economic growth and development. This is as opposed to the more security and strategically driven approach of the US, which has seen the region become increasingly violent and militarized. It is based on this difference that CPEC has been widely hailed as a viable solution to the relative instability and insecurity that has for years characterized the South Asian region.
However, over the past few months, Pak-China relations have themselves undergone an uncharacteristic period of friction and uncertainty. Interestingly, one of the major reasons behind this friction has been none other than the newly elected Prime Minister himself. As part of his anti-corruption campaign rhetoric leading up to the elections, he had promised greater over-sight and transparency with regard to Chinese investments under CPEC. This came at a time where growing trade and economic tensions between the US and China, had led to greater scrutiny and broad reservations against China's rising influence the world over. Calls to re-evaluate China's investments were echoed across countries such as Malaysia, Sri Lanka, Myanmar and Kenya; with allusions to unsustainable loans and China's 'Debt Trap Diplomacy' doing the rounds amidst key influencers and policy-makers across the globe. Pakistan's rising debt too was linked to CPEC projects by none other than the US secretary of State, who had ruled out the possibility of US loans being used to bail out Chinese bond-holders in Pakistan.
Prime Minister Imran Khan has since gone to great lengths to dispel such sentiments, as was evident in his official visit to Beijing last month. In all his statements, he has been careful in acknowledging the benefits of China's strategic partnership with Pakistan, and has lauded China's tremendous achievements in eradicating poverty; something that he wants to emulate as part of his own government's policies. His recent statements in the above-mentioned interview too, are based in part on these same reasons.
Taken together, the PM's statements thus present a clear and very public declaration that the Pakistani government is quite willingly choosing to side with China in the ongoing US-China economic rivalry. Unlike before where Pakistan had to carefully balance its strategic relationships between China and the US, China's grand overtures and the US's more inward focus on 'America First' have accelerated Pakistan's gradual tilt towards China. With the US-China rivalry currently seeming far from any sort of resolution, Pakistan's need to pick a side in favor of the other represents a clear indication of which side the government believes its long-terms interests lie with.
Sirimavo of Sri Lanka: Refocusing on World's first Women Prime Minister
Authors: Srimal Fernando and Pooja Singh*
In 1970s, there was a time when Sirimavo Bandaranaike caught the global attention and her premiership was one of the most momentous times in Sri Lanka's political history. On 21 July, 1960, she became the first ever woman Prime Minister of Sri Lanka (formally known as Ceylon) and the world. Even today nearly half a century later, Sirimavo's name is remembered among the thousands of Sri Lankans and among the Sri Lanka Freedom Party (SLFP) supporters. Thus the Sri Lankan voters expectations about Sirimavo rose within no time after the unfortunate assassination of her husband S.W.R.D. Bandaranaike in 1959.
In the summer of 1970, the Sri Lanka Freedom Party (SLFP) , the Lanka Sama Samaja Party (LSSP) and also the Communist Party (CP) was sweeping electorates in a general election by winning 115 seats out of 151. In essence, Sirimavo's administration presented far-reaching constitutional and socio-economic reforms that were suitable for a small island nation.  In fact Mrs. Bandaranaike handled the transfer of island nation becoming a republic under a new constitution tactfully. In this context, Dr. N.M. Perera, Felix Dias Bandaranaike, Philip Gunawardena was some of the primary shapers of her administration. At that time, unlike her predecessors, the former premier showed great interest in developing cement, paper, steel and chemical industries. Despite promising signs under her leadership, uneven inequalities from 1948 to 1970 and economic stagnation created tensions within rural masses. Surprisingly, a coup in 1971 by the southern insurgents headed by Rohana Wijeweera, the leader of the Janatha Vimukthi Peramuna (JVP) shattered the hopes of Bandaranaike government for a short time. Although coup was unsuccessful because of Sri Lanka's military support to premier's rule.
It is noteworthy to mention Sirimavo era solidified Sri Lanka's foreign policy in the coming decades, which set the stage for the island to increase bilateral ties with India and China. In fact, Indian Prime Minister Indira Gandhi was a trustworthy friend of Mrs. Bandaranaike. This period also saw the closest bilateral relations between the neighbouring countries. Especially, Mrs. Bandaranaike was a giant among Non-Alignment leaders. In the summer of 1976 at the fifth Non Aligned Movement (NAM) summit held at the Bandaranaike Memorial International Conference Hall(BMICH) in Colombo, Mrs. Bandaranaike stated, "The non-aligned countries should fight against injustice, intolerance, inequality, old concept of empire and intervention."
On the domestic political scenario, the opposition leader J.R. Jayewardene and his deputy Ranasinghe Premadasa had been outspoken critics of Sirimavo Bandaranaike policies. When she lost 1977 general elections, it was extremely a difficult situation for Mrs. Bandaranaike and for the Sri Lanka Freedom Party (SLFP) coalition partners who had developed a remarkable sense for socialist political culture within the multicultural society in  Sri Lanka. Seven years later Mrs. Bandaranaike had lost her civic rights, the party hierarchy nominated veteran SLFP stalwart Hector Kobbekaduwa for the forthcoming referendum. The Referendum results did not reflect the true situation. Then while the    atmosphere began to change in the island country after the eruption of ethnic conflict and signing of the Indo-Lanka accord. This scenario caused strong anti-United National Party (UNP) regime change feeling.  In a closely fought presidential election in 1988, the SLFP leader Mrs. Bandaranaike lost to UNP presidential candidate Mr. Premadasa. There were no immediate solutions to the crisis in Sri Lanka under Premadasa's presidency.  Hence  in  the South, due to the JVP uprising and the Tamil tiger (LTTE) attacks in Northern and Eastern provinces, conditions inside the Island nation was going from bad to worse.
At the same time, the crisis in the Sri Lanka Freedom Party (SLFP)  came to surface and the party was divided into several wings.  Thus, the time had come for SLFP party unity for doing away with the seventeen years United National Party (UNP) rule. Mrs. Bandaranaike was convinced that it was time for a new generation of party leadership. She opened the corridors of political power to Chandrika Bandaranaike Kumaratunga, Mahinda Rajapaksa, and Maithripala Sirisena who later became presidents of Sri Lanka. In late years, Mrs. Bandaranaike was a prime minister for a short time from when her daughter Mrs. Kumaratunga was president. On the Foreign Policy front she reworked strong bilateral ties with India and China and her policies remained important for Non Aligned Movement (NAM) nations and for India  and China ties with Sri Lanka. After more than fifty years of service to the Sri Lanka Freedom Party (SLFP), to the nation many of the Sri Lankan's were finding it hard to come to terms with Sirimavo's sudden death on 10th October, 2000.Late premier Sirimavo Bandaranaike's pragmatic policies mattered very much for the South Asian island nation, the region and to the world at large.
* Pooja Singh, a scholar of Masters in Diplomacy, Law, Business at Jindal School of International Affairs, India.