Why public transit is a key economic issue for growing cities
We'd love to take our daily commute for granted. Except, we can't. It is essential that we continue to make public transportation as efficient as possible for commuters.
Over the decades, as a nation we have put investing in our transportation infrastructure, particularly our bus and rail systems, on the back burner. The result: Today's public transit backlog sits at $90 billion, according to the U.S. Department of Transportation. This is a missed opportunity to make our public transportation systems more efficient and our cities more productive, and it has serious economic implications.
For instance, a lack of investment in our public transportation infrastructure costs the U.S. economy $340 billion in revenue over a six-year period, according to the study, "The Economic Cost of Failing to Modernize Public Transportation." The study was conducted by the Economic Development Research Group Inc. for APTA.
"Our failure as a nation to address America's public transit modernization needs has wide-ranging negative effects," says APTA president and CEO Paul P. Skoutelas, "because lost time in travel makes a region's economy less productive."
Failing to meet growing public transit needs
As the number of U.S. workers continues to rise, so do the pressures on all areas of our infrastructure.
Since 1995, the U.S. has seen a 42 percent rise in public transit miles traveled. Despite that, needed improvements to our bus and rail assets have not kept pace with growth, the study concludes. Furthermore, the study shows how, as the U.S. fails to invest in the upkeep and maintenance in the nation's public transit assets, it leads to service interruptions and lost time, which leads to lost wages.
Dorval R. Carter Jr., president of the Chicago Transit Authority, oversees a legacy rail system that's more than 100 years old, and faces the challenge of fixing or replacing aging infrastructure.
"Parts of our rail system date back to the late 1800s," Carter says, "we are facing an unmet — and growing — capital need of nearly $13 billion and meeting it has become even more challenging given funding constraints not only at the federal level, but especially at the state and local levels."
The impact of public transit on local economies
Service interruptions and delays because America has not kept up with transit investments have a direct and immediate effect on the economy. If workers can't get to work on time, it affects their productivity.
When an aging road and rail system adds time and delays to commutes, that puts the brakes on economic output.
"Based on recent surveys of our riders in Central Ohio, we know 70 percent of our customers rely on our service to reach work," says Joanna Pinkerton, president and CEO of the Central Ohio Transit Authority. "This is just one example of why it is vital to continue investment in public transportation infrastructure to support residents and the economy."
Pinkerton adds that over the next 30 years, Central Ohio's public transit system will have to evolve to prepare for 1 million additional residents and 600,000 jobs.
The quality of a city's public transportation system is an important factor for companies that are looking to expand or relocate. For example, in 2014, Atlanta's public transportation system played a role in State Farm Insurance's bid to locate 8,000 new jobs there. One year ago, when Amazon asked cities to create proposals for its second headquarters, the online retailer indicated that it wanted to hear from cities with access to public transit.
The good news is, Congress has allocated a spending increase for the 2018 fiscal year budget for public transit.
"While this is a positive step forward in helping to address the nation's aging public transit infrastructure," Skoutelas says, "this momentum must be maintained by providing similar funding levels for 2019."
Global housing crisis: Urgent action needed on planning, policy and technology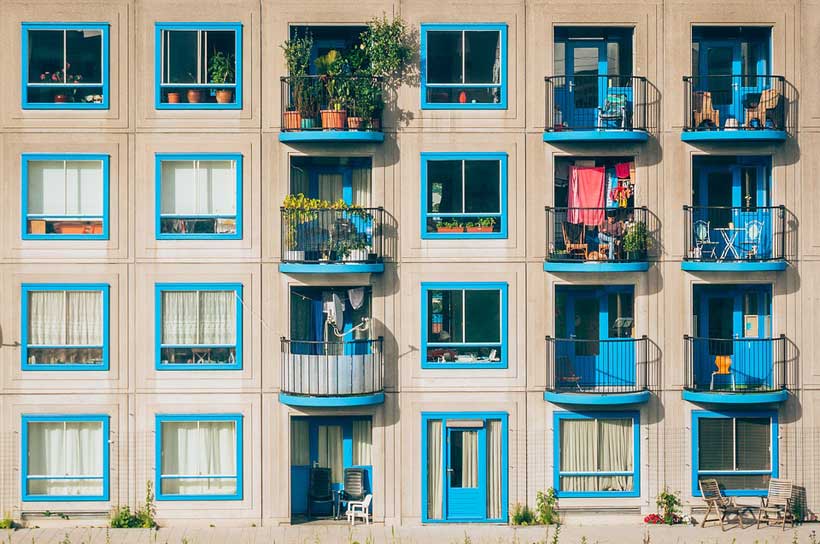 The world must act now to address the crisis in affordable housing. According to a new report by the World Economic Forum, Making Affordable Housing a Reality in Cities, about 90% of cities around the world do not provide affordable housing or of adequate quality. The report says that the cost of housing, as well as location, prohibits people from meeting other basic living costs, threatening their employment and fundamental human rights.
In Africa, more than half of the population live in sub-standard conditions, and in India and China, almost a quarter of the population live in informal settlements. Across the world, millennials spend more on housing than previous generations and have a lower quality of life. By 2050, more than 30% of the urban population around the world, about 2.5 billion people, will live in sub-standard housing or be financially stretched by housing costs.
"A world in which only a few can afford housing is not sustainable," said Alice Charles, Lead, Cities, Urban Development and Urban Services, World Economic Forum. "If cities are to find solutions, it requires a broader understanding of what constitutes affordability and the factors that affect it. This report explores both supply-side and demand-side dynamics affecting affordability and guides decision-makers towards strategic interventions and long-term reforms that can reduce dependence on government support systems and incentivize more commercially viable affordable housing through policies and practices that address systemic gaps in the housing value chain."
The key challenges to affordable housing include land acquisitions, zoning and regulations that affect land use, funding mechanisms, and design and construction costs. Examples of innovative approaches to support affordable housing include:
· The cities of Chengdu and Chongqing, China, are making land available through tradable land quotas, allowing agricultural land to be converted to urban use.
· The Communities Plus Programme in Sydney, Australia, is partnering with the private sector to develop 23,000 new and replacement social housing units, linking housing assistance with participation in education, training and local employment opportunities.
· Hamburg, Germany, and Copenhagen, Denmark, are pooling publicly owned assets into an Urban Wealth Fund that works with the private sector on affordable housing development projects.
· Employers such as Facebook and Google in the US, IKEA in Reykjavik, Iceland, Lego in Billund, Denmark, Samsung in Seoul and Suwon, Republic of Korea, and Alibaba in Hangzhou, China, are investing in housing developments for employees.
· London, UK, is offering construction training to address the skills shortage in the industry.
· Mexico is deploying bricklayer robots that increase construction productivity.
· Austin, US, Beijing and Shanghai, China, and Eindhoven, Netherlands, are exploring 3D printing to build homes.
· Denver, US, is mandating certain buildings to install green roofs or solar panels to save on energy costs for the occupants.
· Dupnitsa, Bulgaria, and Poznan, Poland, are changing eligibility criteria for social housing projects to support more citizens.
· Bristol, UK, is constructing homes with six types of housing tenure, including build-to-rent, shared ownership and rent-to-buy models.
· MIT's Media Lab has developed an 18.5 square-metre prototype apartment that uses transformable furniture that can be flipped, moved and stowed by hand gestures and voice commands, increasing the functionality to an apartment three times its size.
The report also outlines recommendations for city governments, the private sector and non-profits, including:
· City governments must develop regulations that emphasize property rights, protect tenants, support mixed-income housing development and enable innovative financing models.
· The private sector should work with local communities to provide affordable housing for employees, support new financing mechanisms and help meet housing costs. Private developers must invest in sustainable, energy-efficient design and use new materials, equipment and technologies to increase productivity.
· The non-profit sector should work with cities and private developers to offer alternative tenure models, provide policy development and technical support, and educate and advocate for citizens.
Ensuring affordable housing is critical to achieving the United Nations Sustainable Development Goal 11, which aims to make cities inclusive, safe, resilient and sustainable. According to the 2016 New Urban Agenda, housing policies can affect health, employment, poverty, mobility and energy consumption.
Making Affordable Housing a Reality in Cities was created in collaboration with PwC.
A new green chapter for China's fabled lakeside city
Hangzhou has seen its share of history. A millennium ago, the city was the seat of two separate dynasties for over 200 years, putting it in storied company with China's six other ancient capitals. In 1972, during his "week that changed the world", Richard Nixon strolled the shores of the city's West Lake with Chinese Premier Zhou Enlai. Their discussions by the water spurred China's historic economic opening.
Forty-four years later, another meeting between Chinese and American leaders in Hangzhou marked a profound global change. It was here that President Xi Jinping and President Obama announced that both of their countries had ratified the Paris Agreement on climate change.
These days, Hangzhou is not content to be a mere witness to history. Instead, the city is writing its own story using broad green strokes.
Hangzhou is rapidly modernizing its public transit network. In 2008, it was Hangzhou that launched China's first bike sharing system, which is now the world's largest.
Its bus network is becoming greener as well. Seventy per cent of public buses in the city are now electric. It's no small investment. Each bus costs US$145,000, which is about double the price of a conventional public bus.
But the outlay is well worth it, according to Vice Mayor Hu Wei. "The most important thing is that we can protect the environment and fight air pollution," he says.
Even though the initial cost is high, over the lifetime of the bus the cost is the same or less compared to a conventional equivalent. And they are getting cheaper. Since the buses were introduced in 2014, operating costs have dropped by between 30–40 per cent.
"The challenge is to convince other businesses like tour companies to use these greener buses," says the mayor.
The subway network is expanding as well. It already covers some 170 kilometres, but the city is building new lines that will bring it closer to 500. While the metro is currently more expensive than the bus, the expansion will allow the government to bring costs down for commuters.
In the face of persistent air pollution, investments are not the only tool at the government's disposal. The government is also taking hard decisions. In 2015, a 59-year-old steel plant was shut down to improve air quality. The government estimates the closure will prevent 3,000 tonnes of soot from entering the skies in the city.
Speaking at World Environment Day celebrations in Hangzhou, Che Jun, the Party Secretary of Hangzhou's home province of Zhejiang, painted a bleak picture of the area where the plant was located. "Air was permeated with a pungent smell. All of the rivers in the areas were strangers to fish and shrimp. All of Hangzhou was a victim," he said.
Concerns over the economic impact of the shutdown were short-lived. The company "leveraged the tailwind of the digital economy… and was reborn" said Che. "In 2018, their profit hit CNY3.53 billion [US$511 million]."
The former home of the steel plant is now part of the 65 per cent tree cover that Hangzhou enjoys. This has heralded a natural revival. "This spring we saw tens of thousands of egrets coming to the city," said Che. "Now, egrets flying against the setting sun has become an iconic image of the city this year."
Hangzhou's green rejuvenation may be nowhere more in evidence than Xixi National Wetland Park, a 2,800-acre integrated urban, agricultural and cultural wetland in the west of the city. Though the wetland has been a natural part of the landscape for almost 2,000 years, the government pushed for its revival in 2005. The park has come back to life, with the number of bird species seen in the park has increased from 79 before the rejuvenation to 181 today. And it's a functional revival as well. As water circulates between Xixi, the Qiantang River and the UNESCO-listed Grand Canal, the wetland acts as a natural kidney, filtering pollutants from the water.
More than 700 years ago, the Venetian explorer Marco Polo said that while heaven may contain paradise, Earth had Suzhou and Hangzhou.
Today, city officials in Hangzhou are doing everything they can to maintain their claim to this earthbound eden.
Four Things You Should Know About Climate-Smart Cities
Singapore, host of this year's Innovate4Climate (I4C) conference, is one of the world's leading cities for climate-smart urban development. In the lead-up to this year's I4C event, here are four elements of climate-smart urban development worth knowing.
First, cities can play an important role in climate-smart development
Today, 55 percent of the global population lives in urban areas. This figure is forecast to increase to 68 percent by 2050 – adding 2.5 billion additional people to cities. Over the next 35 years, more than 1.2 billion people in all, or one-third of the world's urban population, are expected to live in Asian cities alone.
Cities across the world are major contributors to global emissions. Today, it is estimated that cities account for more than 70% of all global CO2 emissions each year – more than 25 billion tons. This is the equivalent of more than 5 billion cars on the road. As these cities grow, so too will their carbon footprint, in the absence of concrete action to help improve urban development. Moreover, as cities develop, their exposure to climate and disaster risk also increases. Almost half a billion urban residents live in coastal areas, increasing their vulnerability to storm surges and sea level rise. Many of Asia's megacities – Bangkok, Dhaka, Guangzhou, Ho Chi Minh City, Kolkata, Manila, Mumbai, Shanghai, Yangon – are low-lying or coastal cities and highly vulnerable to rising sea levels, floods, and other impacts of climate change: while all coastal cities will be affected by sea-level rises, Asian cities will be particularly badly affected. About four out of every five people impacted by sea-level rise by 2050 will live in East or South East Asia.
Building cities that "work" – inclusive, safe, resilient, and sustainable – requires intensive policy coordination and investment choices. Once a city is built, its physical form and land use patterns can be locked in for generations, leading to unsustainable sprawl. Many cities are already at the forefront of innovative climate solutions, ranging from policies to reduce emissions through transit-oriented development and energy efficiency efforts to building more resilient urban infrastructure that can better withstand the impacts a changing climate.
Second, the populations and emissions of Asian cities are growing fast
Asia's cities already consume 80% of the region's energy and create 75% of its carbon emissions. Asian cities are poised to contribute more than half the rise in global emissions over the next 20 years if no action is taken.
India and China, for instance, are two of the three countries that will account for 35 percent of the world's projected urban population growth by 2050. Without action, this rapid growth will also lead to increasing emissions.
Third, Asian cities can also play a significant role in combating climate change
While high pollution levels of Asian cities tend to capture global attention, many cities in the region are also at the forefront of climate-smart policies, innovations, and investment. Emerging market cities in Asia and around the world have the opportunity to leapfrog historic approaches to urban development, instead putting in place resilient, green infrastructure for coming generations. A recent report by IFC on Climate Investment Opportunities in Cities estimated that emerging market cities have the potential to attract more than $29.4 trillion in cumulative climate-related investments in six key sectors by 2030, including climate investment opportunities in Asia of some $20 trillion.
For instance, by 2020, Beijing plans to replace over 70,000 gasoline and diesel taxis with electric vehicles. Seoul is aiming to add 2000 km of bike paths and create 250 pedestrian zones. Hanoi plans to generate electricity from its biggest landfill, which will reduce emissions and generate electricity.
Fourth, Singapore, host of I4C, excels at climate-smart urban development
With nearly 8,000 people per square kilometer, Singapore has the world's third highest population density. Singapore is a prime example of how innovation, technology, and strategic urban development can meet urban development and climate demands. In addition to hosting the world's largest underground district cooling network in the world, the country is also home to the Semakau landfill: an offshore landfill and a model for climate-smart development. The landfill deploys an innovative waste disposal design, comprising silt screens to protect the surrounding coral and an impermeable layer to deter leaching, ensuring that the man-made island remains habitable for a diverse range of marine life. An onsite waste-water treatment plant also ensures that excess water is treated before being discharged into the surrounding sea. The site is so clean and efficient that it is a popular tourist attraction!
An additional way the country is utilizing the surrounding sea as it develops is the introduction of the country's largest offshore floating solar panel system, expected to go online later in 2019. This five-hectare facility is expected to generate more than 6,000 megawatts of power and will help to reduce more than 2,000 tons of greenhouse gas emissions every year – while not occupying a single centimeter of precious land, a scarce resource for the tiny nation.
I4C looks forward to learning from Singapore and sharing their climate-smart experiences with the world.