AI Creating Big Winners in Finance but Others Stand to Lose as Risks Emerge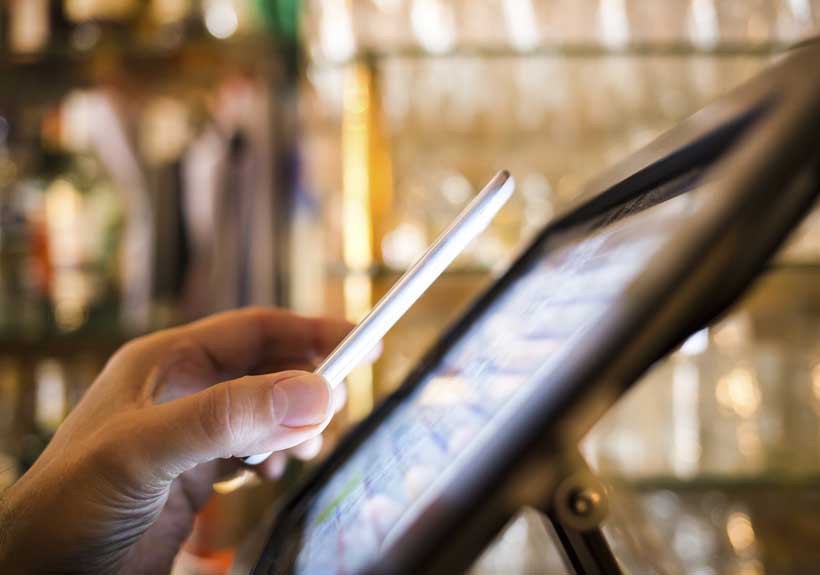 Artificial intelligence is changing the finance industry, with some early big movers monetizing their investments in back-office AI applications. But as this trend widens, new systemic and security risks may be introduced in the financial system. These are some of the findings of a new World Economic Forum report, The New Physics of Financial Services – How artificial intelligence is transforming the financial ecosystem, prepared in collaboration with Deloitte.
"Big financial institutions are taking a page from the AI book of big tech: They develop AI applications and make them available as a 'service' through the cloud," said Jesse McWaters, AI in Financial Services Project Lead at the World Economic Forum. "It is turning what were historically cost centres into new source of profitability, and creating a virtuous cycle of self-learning that accelerates their lead."
The report points to Ping An's One Connect and BlackRock's Aladdin platform as prime examples of the trend:
In China, One Connect sells AI-powered services ranging from credit adjudication to instantaneous insurance claims settlement to hundreds of small and mid-sized Chinese banks and is expected to fetch up to $3 billion at public sale
In the US, Aladdin provides sophisticated risk analytics and comprehensive portfolio management tools that leverage machine learning to a range of asset managers and insurers and is expected by BlackRock's Chief Executive Officer Larry Fink to provide 30% of the firm's revenues by 2022
The report, which draws on interviews and workshops with hundreds of financial and technology experts, observes that the "size of the prize" driven through these as-a-service offerings and other applications of AI is much larger than that of the more narrow applications that drive efficiency through the automation of human effort.
The report predicts that AI will also accelerate the "race to the bottom" for many products, as price becomes highly comparable via aggregation services and third-party services commoditize back office excellence.
"AI's role in financial services is often seen narrowly as driving efficiency through the automation of human effort, but much greater value can be driven through more innovative and transformative applications," said Rob Galaski, Deloitte Global Banking & Capital Markets Consulting Leader.
As such, financial institutions are seeking to build new sources of differentiation on the back of AI, such as on-the-fly product customization and free advisory services built into products.
Canadian lender RBC is providing its automotive dealership clients with sophisticated demand-forecasting tools that complement the existing credit products it provides to these firms
IEX, a young New York-based stock exchange, is exploring the use of machine learning in creating new order types that protect trades from execution during unstable, potentially adverse conditions
The net result for customers will be "self-driving finance" – a customer experience where an individual's or firm's finances are effectively running themselves, engaging the client only to act as a trusted adviser on decisions of importance.
"A small business won't go to a bank for a revolving line of credit," said Bob Contri, Deloitte Global Financial Services Leader. "It will seek out a liquidity solution that anticipates how their need for growth capital will evolve and provides customized products to meet those needs," he said.
But the expanding presence of AI in finance doesn't come without tensions and risks.
First, financial institutions will be drawn closer to big tech since cloud computing is central to most AI strategies. But there is a chance that most of the benefits will escape them.
Second, the report warns that AI will raise new challenges for the financial ecosystem, particularly around regulation. The divergent path being taken by regulators around the world towards customer data could create a new form a regulatory arbitrage, project participants said.
Finally, the report points to systemic and security risks from creating a more networked finance system, where a few AI databases contain most clients' information.
Russiagate and the current challenges of cyberspace: Interview with Elena Chernenko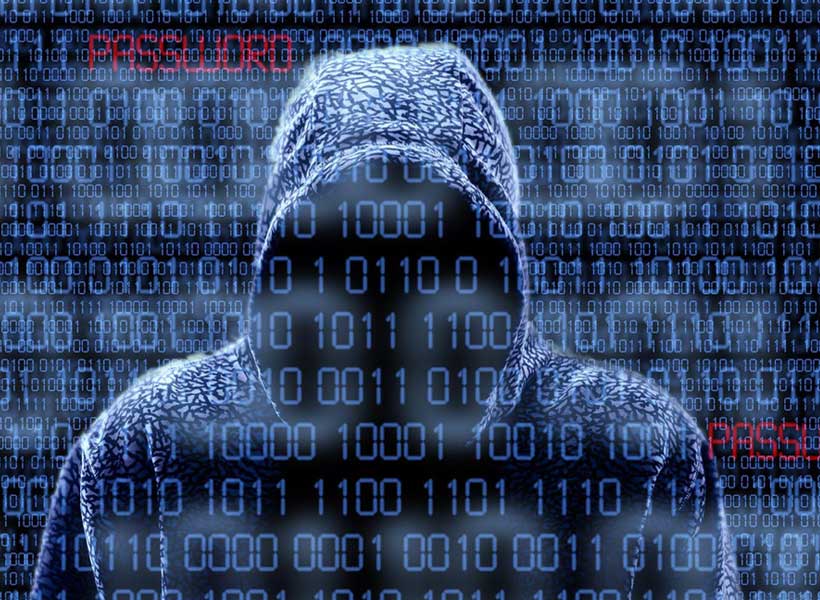 PICREADI presents an interview with a prominent Russian expert in journalism and cybersecurity Elena Chernenko, Deputy head of Foreign Desk at the Kommersant daily newspaper in Moscow. The talk is about hackers, Russiagate and current challenges of the cyberspace.
Asia Needs a Region-Wide Approach to Harness Fintech's Full Potential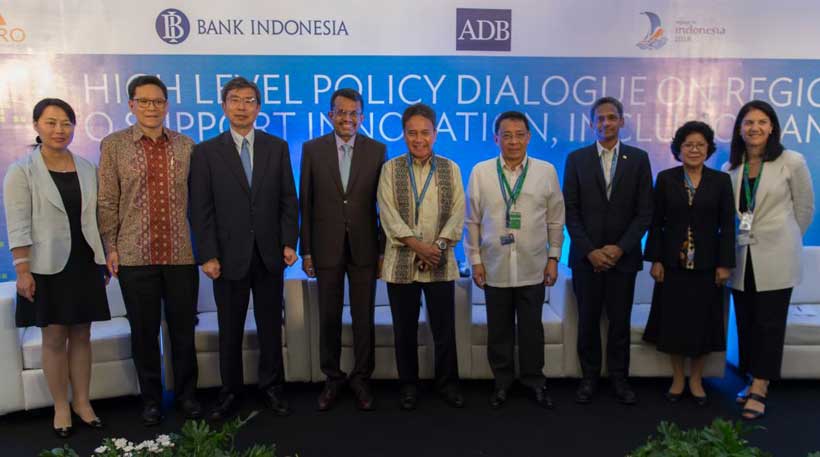 Asia's policy makers should strengthen cooperation to harness the potential of new financial technologies for inclusive growth. At the same time, they should work together to ensure they can respond better to the challenges posed by fintech.
New technologies such as mobile banking, big data, and peer-to-peer transfer networks are already extending the reach of financial services to those who were previously unbanked or out of reach, boosting incomes and living standards. Yet, fintech also comes with the risk of cyber fraud, data security, and privacy breaches. Disintermediation of fintech services or concentration of services among a few providers could also pose a risk to financial stability.
These and other issues were discussed at the High-Level Policy Dialogue on Regional Cooperation to Support Innovation, Inclusion, and Stability in Asia, organized by the Asian Development Bank (ADB), Bank Indonesia, and the ASEAN+3 Macroeconomic Research Office (AMRO).
The panel comprised Ms. Neav Chanthana, Deputy Governor of the National Bank of Cambodia; Mr. Diwa Guinigundo, Deputy Governor of Bangko Sentral ng Pilipinas; Ms. Mary Ellen Iskenderian, President and Chief Executive Officer of Women's World Banking; Mr. Ravi Menon, Managing Director of the Monetary Authority of Singapore; Mr. Takehiko Nakao, President of ADB; Mr. Abdul Rasheed, Deputy Governor, Bank Negara Malaysia, and Mr. Veerathai Santiprabhob, Governor of the Bank of Thailand. Mr. Mirza Adityaswara, Senior Deputy Governor of Bank Indonesia, gave the opening remarks at the conference and Ms. Junhong Chang, Director of AMRO, gave the welcome remarks.
"Rapidly spreading new financial technologies hold huge promise for financial inclusion," said Mr. Nakao. "We must foster an enabling environment for the technologies to flourish and strengthen regional cooperation to build harmonized regulatory standards and surveillance systems to prevent international money laundering, terrorism financing, and cybercrimes."
"Technology is an enabler that weaves our economies and financial systems together, transmitting benefits but also risks across borders," said Ms. Chang. "Given East Asia's rapid economic growth, understanding and managing the impact of technology in our financial systems is essential for policymakers to maintain financial stability."
"Asia, including Indonesia, is an ideal place for fintech to flourish," said Mr. Adityaswara. "In Indonesia's case, there are more than a quarter of a billion people living on thousand of islands, waiting to be integrated with the new technology; young people eager to enter the future digital world; more than fifty million small and medium-sized enterprises which can't wait to get on board with e-commerce; a new society driven by a dynamic, democratic middle class which views the digital economy as something as inevitable as evolution."
Despite Asia's high economic growth in recent years, the financial sector is still under-developed in some countries. Fewer than 27% of adults in developing Asia have a bank account, well below the global median of 38%. Meanwhile, just 84% of firms have a checking or savings account, on a par with Africa but below Latin America's 89% and emerging Europe's 92%.
Financial inclusion could be increased through policies to promote financial innovation, by boosting financial literacy, and by expanding and upgrading digital infrastructure and networks. Regulations to prevent illegal activities, enhance cyber security, and protect consumers' rights and privacy, would also build confidence in new financial technologies.
Cutting-edge tech a 'double-edged sword for developing countries'
The latest technological advances, from artificial intelligence to electric cars, can be a "double-edged sword", says the latest UN World Economic and Social Survey (WESS 2018), released on Monday.
The over-riding message of the report is that appropriate, effective policies are essential, if so-called "frontier technologies" are to change the world for the better, helping us to achieve the Sustainable Development Goals (SDGs) and addressing climate change: without good policy, they risk exacerbating existing inequality.
Amongst several positive indicators, WESS 2018 found that the energy sector is becoming more sustainable, with renewable energy technology and efficient energy storage systems giving countries the opportunity to "leapfrog" existing, often fossil fuel-based solutions.
The wellbeing of the most vulnerable is being enhanced through greater access to medicines, and millions in developing countries now have access to low-cost financial services via their mobile phones.
Referring to the report, UN Secretary-General António Guterres said that "good health and longevity, prosperity for all and environmental sustainability are within our reach if we harness the full power of these innovations."
However, the UN chief warned of the importance of properly managing the use of new technologies, to ensure there is a net benefit to society: the report demonstrates that unmanaged implementation of developments such as artificial intelligence and automation can improve efficiency but also destroy quality jobs.
"Clearly, we need policies that can ensure frontier technologies are not only commercially viable but also equitable and ethical. This will require a rigorous, objective and transparent ongoing assessment, involving all stakeholders," Mr. Guterres added
The Survey says that proactive and effective policies can help countries to avoid pitfalls and minimize the economic and social costs of technology-related disruption. It calls for regulation and institutions that promote innovation, and the use of new technologies for sustainable development.
With digital technology frequently crossing borders, international cooperation, the Survey shows, is needed to bring about harmonized standards, greater flexibility in the area of intellectual property rights and ensuring that the market does not remain dominated by a tiny number of extremely powerful companies.
Here, the UN has a vital role to play, by providing an objective assessment of the impact that emerging technologies have on sustainable development outcomes – including their effects on employment, wages and income distribution – and bringing together people, business and organizations from across the world to build strong consensus-led agreements.