CPEC: The not so cool COAL corridor
With energy comes wealth and with wealth comes prosperity! No one can doubt the veracity of this conclusion. But most of the times we forget to scrutinize the "energy" which generates that wealth and societal well-being. For a developing nation state like Pakistan, good infrastructure and plentiful energy are very necessary ingredients to grow and stabilize its economy. A friend in need is a friend indeed. China, the all time friend of Pakistan, showed the act of friendship in April 2015, when President Xi Jinping visited the country to oversee the signing of agreements aimed at building $46 billion (now worth $62 billion) China Pakistan Economic Corridor (CPEC) as a part of his One Belt One Road initiative between Pakistan's Gwadar Port on Arabian Sea and China's western region of Xinjiang. This multibillion-dollars project is intended to develop Pakistan's infrastructure, transportation and very importantly will help the country alleviate chronic energy crisis. The mega project has been declared "a game changer" for Pakistan by its government, but I think that it has been failed in properly analyzing the costs and benefits of the project. There isn't only a huge monetary cost associated with the economic corridor which Pakistan will bear- as it has to pay back the principal amount of loan with interest, that China is providing her in the name of CPEC, but will also incur hefty environmental cost .
A big portion of total cost of CPEC, nearly $33 billion will be invested in the energy sector of the country. Pakistan's average demand of electricity (according to the International Energy Agency) is around 19000 MW, while its generation capacity is around 15000 MW, that is, a total energy deficit of 4000 MW. According to IEA's prediction, by 2025 Pakistan's per day average electricity demand would reach as high as 45000 MW. To help Pakistan getting out of this serious energy crisis, the multi-billion-dollar economic corridor has numerous power plant projects. Most of the energy which will be generated under CPEC will be from coal fired power plants. $5.6 billion worth of coal power projects are expected to be completed by 2019 in CPEC's "Early Harvest" projects, but what about the environment?
There are certain compounds (mainly in the form of gas) which trap heat energy in the earth's atmosphere, keeping the earth's surface warmer than it would be if they were not present. Such compounds are termed as greenhouse gases. Ability of these compounds to trap heat energy is what causes greenhouse effect. Sun is the main source of heat energy on earth. Greenhouse gases allow sunlight, shortwave radiations, to pass through the atmosphere freely, where some of it gets absorbed by the earth's surface and the remaining bounces back out towards the space in the form of heat. A portion of this is then trapped by the greenhouse gases present in the atmosphere. It is the shape of these compounds which allow them to trap and then re-emit the heat towards the ground which increases the temperature of the globe. Natural greenhouse effect maintains the temperature of the earth and makes it suitable for the life to exist. It shows that basically these gases have a great role in making the life possible on the earth – without them the average temperature on the earth would be -18 °C! But they become a source of great trouble when their concentration in the atmosphere grows to the level where they cause century-scale rise in temperature of the earth's climate system, also known as global warming, and as a result of it we observe rise in sea level because of the melting of glaciers and ice caps, extreme weather events like cyclones, droughts and floods, increase in the rate of evaporation which causes extreme rainfalls and snow events around the globe and much more.
You may think what this explanation has to do with Pakistan, CPEC, coal and energy. The biggest problem associated with burning coal is that it releases a number of pollutants and airborne toxins which contribute to climate change and negatively affect human health. Carbon dioxide which is the major output of coal combustion is a forcing greenhouse gas! We call it forcing because it takes many years to leave the atmosphere. Methane also comes in the same category. It is not a by-product of coal combustion but is formed as part of the process of coal formation. Thus it gets released from the coal seam and surrounding disturbed rock strata when coal is mined. China Pakistan Economic Corridor, as I already have mentioned, includes majority of coal-fired power plant projects and with that it also includes project under which 1.57 billion tons of lignite coal will be extracted (3.8 billion tons per annum in first phase as "Early Harvest" stage of the economic corridor) from the allocated area of Block II in Tharparkar.
Sindh Engro Coal Mining Company (SECMC), a joint venture company with the Government of Sindh, Engro Powergen and Affiliates namely, Thal Ltd. (House of Habib), Hub Power Company, Habib Bank Limited, China Machinery Engineering Corporation (CMEC) and State Power International Mendong (SPIM) will be responsible for the extraction of this coal which will be utilized by a mine-mouth power plant (a part of CPEC) having sub-critical power generation technology (emits approx. ≥880g CO2/kWh :Adapted from IEA, Technology Roadmaps, High-efficiency low-emissions coal-fired power generation, 2012) which is being established by Engro Powergen Limited, a Joint Venture Company of Engro Powergen, China Machinery and Engineering Company, Habib Bank Limited and Liberty Mills Limited. Commercial operation date for phase one of both Projects is expected to take place by mid – 2019.
There are total 7 coal-fired power plant projects under "Early Harvest" stage of CPEC. Out of these seven, 2 are currently operational, namely Coal-fired Power Plants at Port Qasim Karachi with generation capacity of 1320 MW and Sahiwal Coal Fired Power Plant with generation capacity of 1320 MW . Both are based on super critical technology which is efficient Up to 42%, emits 800-880g CO2/kWh and consumes 340-380g of coal per kWh. Other then these 2 plants 5 are either under construction or still need approval.
Engro Thar Block II 2×330MW Coal fired Power Plant (already discussed in paragraphs above), TEL 1×330MW Mine Mouth Lignite Fired Power Project at Thar Block-II and ThalNova 1×330MW Mine Mouth Lignite Fired Power Project at Thar Block-II which are collectively classified as Thar Block- II Coal Power Projects is currently under construction. This power station will use sub-critical power generation technology.
Sino Sindh Resources Limited (SSRL) Thar Coal Block-I Mine Mouth Power Plant (under-construction) , with generation capacity of 1320 MW will also have sub-critical power generation technology which is in general efficient up to 38% , emits ≥880g CO2 (Carbon dioxide) per kWh and consumes ≥380g of coal per kWh. These figures are same for all coal-fired power plants which use sub-critical technology. 6.5 million tons of coal per annum will be extracted from Block I of Thar coal mine. Never-ending hunger of coal!
China Power Hub Generation Company 1,320MW Coal-Fired Power Plant in Hub, Balochistan (needs approval of the provincial government of Balochistan) will have super-critical technology installed which is efficient Up to 42%, emits 800-880g CO2/kWh  and consumes 340-380g of coal per kWh. Again, these figures are same for all coal-fired power plants based on super critical technology. Thar Mine Mouth Oracle Power Plant, with generation capacity of 1320 MW was elevated to the priority list of projects under the China-Pakistan Economic Corridor (CPEC) in June 2017 but is still in pre-permit development stage.
It is crystal clear that Pakistan's romance with coal has no place for the environment. Seven priority coal-fired power projects, out of which two are currently operational and very soon all will together be polluting the environment with tons of carbon dioxide being emitted. Furthermore, coal extraction from Thar coal mines block I and II will pump bulk of methane into the atmosphere and altogether both power generation and mining projects will contribute to increased greenhouse effect in Pakistan. It shows that the environmental cost of the economic corridor is much more than its economic gains. Indeed a bitter truth. Most shocking part of the story is that China itself is putting more focus on renewable energy resources for its electricity demands but  pushing Pakistan towards a fossil-fuel dominant energy structure. In 2017, China eliminated or suspended 65 gigawatts (GW) of coal-fired capacity which exceeded the national target of 50 gigawatts! The country has vowed to improve its notorious air pollution and upgrade its coal based energy structure by reducing coal consumption and boosting clean energy use.
According to the Intergovernmental Panel on Climate Change (IPCC) Fifth Assessment Report (AR5), global greenhouse gas (GHG) emissions have accelerated to an unprecedented level. The report indicates that in 21st century the global average temperature is likely to increase by 0.3°C to 1.7°C for their lowest emissions scenario, and 2.6°C to 4.8°C for business as usual carbon intense emissions. According to the report, to limit the global average temperature by 2°C, global GHG emission must have to be curtailed by 40 to 70 percent. High rate of carbon dioxide and methane emission from coal combustion and mining is posing a greater risk to the climate of Pakistan than ever before. Greenhouse gas inventory of Pakistan for the year 2011-12 show that the total carbon dioxide emission was 369 million tons of carbon dioxide equivalent (MtCO2e) . 45.9% of the total CO2 emission was contributed by energy sector, 44.8% from agriculture and livestock sector, 3.9% by industrial procedures and 2.6% from forestry sector. The situation is alarming! 90.7 % of the total emission bulk comes from energy and agricultural sector.
Now that you know greenhouse gases traps heat energy and when they re-emits it back toward the surface of the earth, results in the increase in average temperature, which we also called greenhouse effect. This effect is very prominent in Pakistan. According to the Asian Development Bank's 2014 report, namely "Assessing the Cost of Climate Change and Adaptation in South Asia – Manila", in the last century, warming trend of 0.57°C in the annual mean temperature was observed from 1901 to 2000 in Pakistan. From 1961 to 2007, an increase of 0.47°C, which was more accelerated, observed. According to the 2009 Technical Report by Pakistan Meteorological Department, winters got more affected as the average winter temperature for increased from 0.52°C to 1.12°C (province to province variation) . Highest increase in winter temperature was observed in the province of Balochistan. From 1960 to 2007, the average annual temperature in Pakistan got increased by 0.87°C (max) and 0.48°C (min) . The fact that winter temperature is increasing in all four provinces of Pakistan and that mean annual temperature showed an increasing trend, that is, increased by 0.57°C in 20th century makes it clear that greenhouse effect is very prominent in Pakistan and don't forget to take into account the accelerated trend of warming, a rise of 0.47°C, from 1961 to 2007. Increasing winter temperature means more summer (warm days).
According to the Global Change Impact Studies Centre's 2005 Final Technical Report for APN CAPaBLE Project , the annual and seasonal trends in the average annual temperature in different climatic zones of Pakistan from the year 1951 to 2000 are as follows : A) the average annual temperature has been increasing in most parts of the country. B) all the regions show an increasing trend for the pre-monsoon summer months (April-May). C) The Balochistan Plateau is getting hotter in all the seasons.
Increasing temperature affects water cycle in negative ways. A warmer climate means more evaporation from land (soil moisture) and water bodies (rivers, lakes, sea and oceans), thus it results in a rise in moisture holding capacity of the atmosphere, and when a storm passes through a warmer region holding more water, we witness heavy rainfall (an atmosphere with more moisture can produce more intense precipitations events, which is exactly what has been observed). For each degree rise in temperature, the moisture holding capacity of air goes up by 7%. Heavy precipitation doesn't mean an increase in total rainfall over a season or over a year. This simply indicates a decrease in moderate rainfall, thus an increase in the length of dry periods. Moisture holding capacity of the atmosphere increases with increasing temperature but it doesn't mean that increased moisture will fall evenly all over the country; rather some zones will see more extreme rainfalls while other areas will see less due to shifting weather patterns and other factors. Most immediate impact of heavy rainfall is the prospect of flooding. According to the statistics mentioned in Asian Development Bank's 2013 report, namely, "Indus Basin Floods: Mechanism, Impacts and Management. Manila" , the super flood of 2010 in Pakistan, alone resulted in over 1,600 casualties. Furthermore, it inundated an area of 38,600 square kilometers and caused damage worth USD 10 billion! In addition to flooding, intense rainfall also increases the risk of landslides. When above-normal downpour increases the water table and saturates the ground, it results unstable slopes, causing a landslide. According to 2014 "Climate Change and Infrastructure, Urban Systems, and Vulnerabilities: Technical Report for the US Department of Energy in Support of the National Climate Assessment. Island Press", heavy rainfall-induced landslides in mountainous urban centers have been observed in Pakistan.
Global Change Impact Studies Centre's 2005 Final Technical Report for APN CAPaBLE Project says that annual precipitation has been increased by 61 mm in Pakistan from 1901 to 2007. Monsoon rains increased by 22.6 mm and winter precipitation got raised by 20.8 mm. The report summarized that annual precipitation has generally been increasing except coastal areas.
With increase in global temperature, it is observed that oceans are expanding (thermal expansion) and glaciers are melting, thus it results in global mean sea level rise.  Intergovernmental Panel On Climate Change (IPCC) Fifth Assessment Report (AR5) says that global mean sea level rose to 0.19 meter over the period of 1901-2010.  Sea level rise for Pakistan is estimated at 1.1 millimeter per year from 1856 to 2000 along the coast of Karachi (Arabian Sea coast). (Source: The Impact of Sea Level Rise on Pakistan's Coastal Zones – In a Climate Change Scenario. 2nd International Maritime Conference at Bahria University, Karachi). According to IPCC's fifth Assessment Report (AR5), mean sea level rise of 0.2 – 0.6 meter will be observed by the end of 21st century. Of course it will affect low-lying coastal areas of Karachi. Inundation of low-lying coastal areas, destruction of mangrove forests and reduction in fish and shrimp productivity (mangroves are breeding grounds for fishes and shrimps).
Let us now see the effects of climate change due to increased greenhouse effect (because of greenhouse gases emission, especially carbon dioxide and methane from coal-fired power plants and coal mining under CPEC respectively) on different sectors of Pakistan. Because of increase in annual mean temperature and precipitation, agriculture sector will be affected the most. Pakistan's economy is agro-based, and it contributes 21% to the total GDP of the country. According to a report produced by World Wild Fund for Nature (WWF) Pakistan, by 2040, a rise in temperature (0.5°C to 2°C), agricultural productivity will decrease by 8-10 percent.(Source: A. Dehlavi et al. 2015. Climate Change Adaptation in the Indus Ecoregion: A Microeconometric Study of the Determinants, Impacts, and Cost Effectiveness of Adaptation Strategies. Islamabad: World Wide Fund for Nature (WWF) Pakistan). A study has shown that there will be a 6% decrease in wheat yield and 15 to 18% decrease in the yield of basmati rice will be observed across the country (except northern areas) by 2080. (Source: M. M. Iqbal et al. 2009. Climate Change Aspersions on Food Security of Pakistan. Science Vision. 15 (1). Islamabad.)
Due to increased greenhouse effect, increased recession of Hindu Kush- Karakoram- Himalayan (HKH) glaciers is observed. This will affect river flows in Indus River System. As Himalayan glaciers will be melting for next 50 years, water flow will raise in Indus River, but after that, because of no glacier reservoirs, flow will decrease substantially by 30 to 40 percent over the next 50 years. (Source: K. Hewitt. 2005. The Karakoram Anomaly? Glacier Expansion and the 'Elevation Effect', Karakoram Himalaya. Inner Asia. Mountain Research and Development: Special Issue – Climate Change in Mountains. 25 (4).). This variation won't just affect the availability of water in upper and lower Indus but will also hit Pakistan's overall agricultural sector. Increasing number of floods due to increase in heavy precipitation in the form of rain because of greenhouse effect, results in  high sediment inflows in artificial water reservoirs (dams) and therefore reduces storage capacity.
Greenhouse gases emission from coal-fired power plants and coal mines, which are and will increase greenhouse effect (increase temperature) will affect the energy sector as well. Hotter temperatures will increase energy demands (increase in air-conditioning requirements) in summers and as a result more dirty energy from coal will be generated and thus more greenhouse gases emission. Himalayan glaciers are melting because of high annual mean temperature, which will reduce the availability of water for hydropower generation. Floods as a result of heavy precipitation will damage power plant infrastructure. Increased atmospheric temperature increases the temperature of water bodies. Nuclear and coal-fired power plants use water for cooling purpose. Not so cool water won't be effective for cooling purpose, thus the efficiency of these plants get reduced.
System of transportation also gets affected by greenhouse effect. Heavy precipitation events cause flooding. Because of old infrastructure of road railways and airports extreme weather events affect their quality. Landslides (as discussed before) affect mountainous transportation.
Mining of coal in Thar Block II by SECMC (Sindh Engro Coal Mining Company- as discussed above), is done by open pit mining procedure because the coal is buried inside layers of ground water . Therefore, the water has to be pumped out of the mines and then it has to be stored somewhere. SECMC has planned to build an effluent disposal reservoir (near Gorano village) in which this waste water will be stored for two and a half years (or more). In 2016, people living in this area protested to stop the construction of reservoir. The waste water will contain Total Dissolved Solids (TDS) , the quantity of which is around 5000 ppm, which is much higher than the World Health Organization (WHO) standards, that sets the maximum contaminant level for TDS at 1000 ppm. People of Gorano village are worried about the seepage from this reservoir, that will possibly damage the quality of the underground water which is being used by them for drinking, farming and other daily life purposes. Furthermore, coal mines puncture and drain groundwater reservoirs in its vicinity and thereby depriving communities living around from the precious natural resource – water! Before burning coal, it is washed to clean it from impurities. This wastewater, full of harmful toxins has to be disposed off somewhere. In Pakistan where no one cares about following rules and regulations, this water could end up being disposed in nearby lakes and rivers. On one hand it makes the water undrinkable and on the other, destroys fresh water habitat.
Combustion of coal not only pollutes air with carbon dioxide, but also with other harmful pollutants, which negatively affect human health. Mercury emissions from coal fired power plants damage nervous, digestive and immune system in human beings. 1/70th of a teaspoon of mercury deposited on a 25-acre lake can make fish unsafe to eat. Sulfur dioxide (SO2), which is produced when sulfur in coal reacts with oxygen, when reacts with other molecules in atmosphere it produces acidic particulates. When these particulates are inhaled they can cause asthma and bronchitis. Sulfur dioxide is also responsible for acid rain! These plants also emits nitrous oxides (NOx), which when inhaled can cause irritation of lung tissues and make the inhaler susceptible to chronic respiratory diseases like pneumonia and influenza.
Coal ash, which is the by-product of coal combustion and contains concentrated heavy metals, including many known carcinogenic and neurotoxic chemicals, is either buried underground or stored in open reservoirs. During heavy precipitation event, this highly toxic ash mixes with water that runs off into nearby fresh water bodies and pollutes them.
So what is the ultimate purpose of CPEC? At such hefty environmental cost, all that economic prosperity becomes meaningless. You are digging in the land of Thar for coal and at the same time depriving the communities living there of fresh water! Because of greenhouse effect, Himalayan glaciers are melting which is affecting water flow in Indus river system has been affected, crop yields are reducing, people are dying from extreme weather events like floods, droughts and heat waves, coastal land is inundating due to sea level rise, transport infrastructure is being destroyed by heavy precipitation and people are inhaling polluted air and drinking water full of carcinogenic and neurotoxic pollutants because we want energy form coal! World is progressing. Countries, including China are reducing their fossil fuel energy infrastructure and boosting the use of renewable energy resources. Protecting climate is necessary. For Pakistan burning coal for energy is like firing your own house for some heat! Stop it! Stop burning coal!
Sources:
https://www.reuters.com/article/us-pakistan-energy-coal/pakistan-ramps-up-coal-power-with-chinese-backed-plants-idUSKBN17Z019
K. A. Mir and M. Ijaz. 2015. Greenhouse Gas Emissions Inventory of Pakistan for the Year 2011–2012. GCISC-PR-19. Islamabad: Global Change Impact Studies Centre (GCISC).
M. Ahmed and S. Suphachalasai. 2014. Assessing the Cost of Climate Change and Adaptation in South Asia. Manila: Asian Development Bank.
Global Change Impact Studies Centre. 2005. Final Technical Report for APN CAPaBLE Project. Islamabad. http://www.gcisc.org.pk/2005-CRP01-CMY-Khan_CAPaBLE_FinalReport.pdf
Q. Z. Chaudhry et al. 2009. Climate Change Indicators of Pakistan. Technical Report. No. 22.Islamabad: Pakistan Meteorological Department.
T. J. Wilbanks and S. Fernandez. 2014. Climate Change and Infrastructure, Urban Systems, and Vulnerabilities: Technical Report for the US Department of Energy in Support of the National Climate Assessment. Island Press.
Global Facility for Disaster Reduction and Recovery. 2011. Climate Risk and Adaptation Country Profile. Washington DC: World Bank.
Dehlavi et al. 2015. Climate Change Adaptation in the Indus Ecoregion: A Microeconometric Study of the Determinants, Impacts, and Cost Effectiveness of Adaptation Strategies. Islamabad: World Wide Fund for Nature (WWF) Pakistan.)
M. M. Iqbal et al. 2009. Climate Change Aspersions on Food Security of Pakistan. Science Vision. 15 (1). Islamabad.)
K. Hewitt. 2005. The Karakoram Anomaly? Glacier Expansion and the 'Elevation Effect', Karakoram Himalaya. Inner Asia. Mountain Research and Development: Special Issue – Climate Change in Mountains. 25 (4).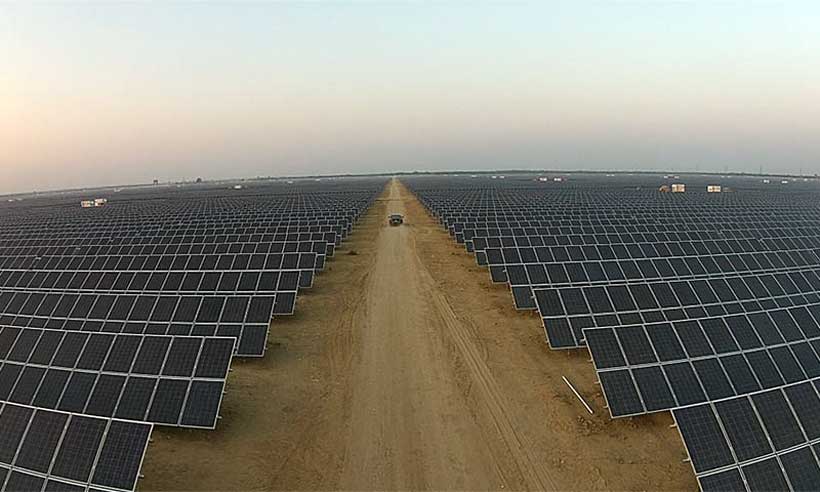 Energy and poverty are intertwined. In the last ten years India according to the United Nations (UN) 2019 Multidimensional Poverty Index, lifted over 270 million Indian citizens out of extreme poverty; since they acquired growing electrification and access to energy. But many nations believe chaotic, intermittent renewables – mainly wind and solar – will achieve these results. Meanwhile, the world watches passively while the weaponization of energyled by China, Russia and Iran (CRI) is teetering Asia towards memories of 1939 and the emergence of World War III.
Europe and the U.S. wholeheartedly believe renewables will power billions in China, India, Africa, and Asia hungry for energy and electricity. Europe even welcomes with open arms, Iranian terrorist-monies for their dispirited economies. What the U.S. should do is "drown the world in oil."Build power plants, and watch the planet flourish with affordable electricity. Nations need energy now.
Whoever controls energy – mainly oil, natural gas, coal and increasingly nuclear power – rules with either an iron fist or a benevolent one? But the world is in a stage of chaotic order with CRI challenging the US-led liberal order in place since the end of World War II (WWII). Energy is the new superpower.
Never before has energy and electricity played the leading role in alleviating poverty. Social order, religion, and family structure are still important – though all three are under attack over environmental extremism – but nothing has done more for human achievement, increased life expectancies, and ameliorating hunger like access to oil, natural gas, and coal that brings scalable, reliable affordable, abundant and flexible energy and electricity.
Allowing the Guardian newspaper, and green clergy parading as environmentalists such as Bill McKibben, Paul Ehrlich and John Holden to determine energy policies that lead to poverty is evil and shameful. These men then attack human reproduction, productivity, longevity, and technological progress through delaying or crushingenhanced infrastructure projects.
Renewables and believing an existential crisis exists via climate change when there are serious doubts (research the Oregon Petition and Marc Moreno for starters) won't stop CRI from becoming the new hegemonic powers. Even NASA has admitted it is the sun that affects the earth more than burning fossil fuels. Then the last seventy five years of fighting poverty will be overturn over dubious, global warming claims, and relying on the sun and wind for electricity backed up by fossil fuels onto electrical grids.
We have entered the era of allowing Al Gore-types (whose predictions and science are generally wrong) to set national security, foreign policy, and realist balancing based on inaccurate predictions of the weather. But the former U.S. Vice President isn't the only doomsayer whose global warming/climate change prognostications are deceptively incorrect. This has profound implications for energy, poverty, and global peace.
Renewables, and setting energy polices based on global warming/climate change only leads to poverty and geopolitical chaos. Poverty is now in the form of:
"Trillions in subsidies, rocketing power prices, pristine landscapes turned into industrial wastelands, wrecked rural communities and bird and bat carnage."
The U.S. and European led "Green New Deals" will destroy humanity, and lead to backbreaking poverty. It's why India has chosen reliable, affordable coal-fired power plants over solar and wind farms for electricity. China is following India's lead, and slashing renewables, clean energy and technology subsidies by 39 percent; and building coal-fired power plants at a record pace.
Chinese has even used "green finance" monies for coal investments.Overall "global renewable growth (and investment) has stalled," particularly in Europe.Why are global subsidies, production credits and tax incentives for renewables are being cut by governments and private investors?
Solar and wind have led to electrical grid blackouts in Australia, Britain, New York City, and grid instability in U.S. state, Texas, and substantially higher electricity costs. Additionally, renewables cannot replace the approximately6,000 products that came from a barrel crude oil.
Renewables (solar and wind) will never be enough for decades ahead to power modern, growing economies, or countries, and continents such as China, India and Africa, which are emerging from the energy and electrical dark ages. A city, county, state, nation, or continent needs reliable electricity 24/7/365, and renewables are chaotically intermittent. U.S. energy firm Duke Energy now believes solar farms are increasing pollution; Michael Shellenberger, Time Magazine environmental hero recipient echoes the same sentiments. Mr. Shellenberger also includes wind power with solar increasing emissions.
Moreover, renewable investments are plummeting, because unless electricity markets are skewed towards favoring renewables, the entire market for solar and wind produced electricity breakdowns. Then the entire renewable to electricity model relies on energy storage systems that do not have enough capacity or technological progress currently available to provide uninterrupted, on-demand electricity to all ratepayers and recipients from the grid.
It energy-nihilism to think, or believe storage from wind and solar will generate affordable, reliable, scalable, and flexible electricity. If fossil fuels are replaced on a large-scale basis it will lead to increased pollution, higher than average levelized cost of electricity, grid instability, environmental destruction, and poverty. This why most people don't want renewables near them; meaning, there isn't a green transition-taking place.
But geopolitics is where energy and poverty collide, and renewables replacing fossil fuels based on the overarching belief of anthropogenic global warming (whose climate models consistently fail) is how the global instability could deepen and grow.
According to the Bloomberg Economic gauge, China's economy is dramatically slowing, "due to its vast self-made problems." Which means as long as President Trump is in office the U.S.-China trade war will continue. The U.S. is winning, and Iran is still in Trump's and the U.S.' "crosshairs." Both strategies receive negative media attention, but are causing geopolitical consternation. China and Iran will forcefully respond.
Nations and governments better have policies in place for energy and electrical stability to counter renewables instability, and the nation-state rivalry occurring between the U.S., NATO, and Asian allies against CRI. Either reliable energy will be chosen, or geopolitical wars over blackouts leading to lower military preparedness will happen. Either way energy and poverty are intertwined, or poverty can be defined as lower per-capita-GDP leading to conflicts that destroys countries. Choosing renewables and global warming-based energy policies will likely lead to poverty and possibly wartime catastrophes.
Rethinking Energy Sector Reforms in a Power Hungry World
Every country aspires to provide reliable, affordable, and sustainable electricity to its citizens. Yet during the past 25 years, some countries made huge strides, while others saw little progress. What accounts for this difference?
A new World Bank report—Rethinking Power Sector Reform in the Developing World—looks at the evidence on the ways in which developing countries have attempted to improve power sector performance and on what the outcomes have been.
Since 1990, many countries embarked on market-oriented power sector reforms that ranged from establishing independent regulators and privatizing parts of the power industry, to restructuring utilities and introducing competition. Each of these reforms has a story to tell.
Regulation: Regulation proved to be the most popular of the reforms, with about 70 percent of developing countries creating quasi-independent regulatory entities to oversee the task of setting prices and monitoring the quality of service. Although many countries enacted solid legal frameworks, the practice of regulation continues to lag far behind. For example, while almost all countries give the regulators legal authority on the critical issue of determining tariffs, this authority is routinely overruled by the governments in one out of three countries. While three out of four countries have adopted suitable regulations for quality-of-service, these regulations are only enforced in half of the cases.
Privatization: Thanks to the widespread adoption of Independent Power Projects, the private sector has—remarkably—contributed as much as 40 percent of new generation capacity in the developing world since 1990, even in low-income countries. However, the privatization of distribution utilities has proved much more challenging. Latin American markets drove an initial surge in the late 1990s, but there has been relatively little impetus to continue subsequently. Where distribution utilities were privatized, countries were much more likely to adhere to cost-recovery tariffs. Many privatized utilities also operate at high levels of efficiency; and their performance is matched by the better half of the public utilities. Irrespective of ownership, more efficient utilities have adopted better governance and management practices, including: transparent financial reporting, meritocratic staff selection, and modern IT systems.
Restructuring: Most developing countries continue to operate with vertically integrated national power utilities that operate as monopolies. Only one in five countries implemented both vertical and horizontal unbundling of utilities, separating out generation from transmission and transmission from distribution and creating multiple generation and distribution utilities. Restructuring is intended primarily as a stepping stone to deeper reforms, and countries that went no further tended not to see significant impacts. Indeed, restructuring of power systems that are very small and/or poorly governed—as in the case of many Sub-Saharan African countries—can actually be counter-productive by reducing the scale of operation and increasing its complexity.
Competition: Only one in five developing countries has been able to introduce a wholesale power market during the past 25 years, in which generators are free to sell power directly to a wide range of consumers. Most of these power markets are in Latin America and Eastern Europe. Such countries have reaped the benefits of more efficient allocation of generation resources, but they have typically needed to introduce more incentives to ensure adequate investment in new capacity. A demanding list of structural, financial, and regulatory preconditions for power markets prevents most other developing countries from following suit. Such a transition is rarely possible until power systems reach a size of around 3GW and a wholesale power turnover of around US$1 billion. For countries that are not yet ready, participating in a regional power market can bring many of the benefits of trade.
Reflecting on these experiences leads to conclusions that can inform future efforts to improve power sector performance. The main takeaways from the study are as follows.
Power is political: The implementation of market-oriented power sector reforms raises political challenges. Many countries announced reforms that did not subsequently go through, and some countries enacted reforms that later had to be reversed. In practice, electricity reforms proved to be most feasible in countries that already espoused a broader market ideology and in political systems based on the decentralization of power. Reform champions often played a crucial role in driving the change process, but broader stakeholder alignment proved to be equally important for reforms to be sustained in the longer term. For example, in the Dominican Republic, a far-reaching market-oriented reform was enacted in an unsupportive political environment and a turbulent macro-economic context that eventually led to the renationalization of the power utilities.
Starting conditions matter: Market-oriented reforms are complex and presuppose a power system that is already largely developed, adequately governed, and financially secured. Countries starting from this vantage point generally saw quite positive outcomes from power sector reform. But those that embarked on the process before these basic conditions were in place faced a much more difficult trajectory, with outcomes that often fell short of expectations. Thus, market-oriented power sector reform led to much better outcomes in relatively developed middle-income countries like Colombia, Peru, or the Philippines, than in more challenging environments such as Pakistan or the Indian State of Odisha. For example, in Peru, the power sector was fully restructured by 1994; private sector investment substantially increased in generation, transmission, and metropolitan area distribution networks, amounting to about $16 billion over 20 years. The creation of an effective sector regulator and wholesale power market institutions has driven the efficiency of the Peruvian power sector to best-practice levels and led to a significant reduction in the cost of energy.
One size does not fit all: Power sector reform is a means to an end. What ultimately matters are good power sector outcomes, and there may be different ways of getting there. Among the best-performing power sec­tors in the developing world are some that fully implemented market-oriented reforms, as well as others that retained a domi­nant and competent state-owned utility guided by strong policy mandates, combined with a more gradualist and targeted role for the private sector. This reality makes a case for greater plural­ism of approaches going forward. In Vietnam, for instance, the central policy focus was on achieving universal access to electricity and rapid expansion of generation capacity to achieve energy security in a fast-growing economy. These objectives were achieved through strong leadership of state-owned entities, complemented by gradual and selective adoption of market reforms and targeted private sector investment.
Goal posts have moved: It used to be enough to achieve energy security and fiscal sustainability, but countries now have more ambitious 21st century policy objectives, notably, reaching universal access plus decarbonizing electricity supply. Market reforms can be helpful in improving the overall efficiency and financial viability of the power sector, and in creating a better climate for investment. However, they cannot—in and of themselves—deliver on these social and environmental aspirations. Complementary policy measures are needed to direct and incentivize the specific investments that are needed. For example, in Morocco, an ambitious scale-up of renewable energy was achieved through the creation of a new institution parallel to the traditional utility, with a specific policy mandate to direct private investment toward the achievement of government policy goals.
Technology disrupts: Rapid innovation is transforming the institutional landscape through the combined effect of renewable energy, battery storage, and digitalized networks. What used to be a highly centralized network industry is increasingly contested by decentralized actors. These include new entrants and consumers who may have the ability to generate their own electricity and/or adjust their demand in response to market signals. How this ultimately reshapes power sector organization will depend on the extent to which regulators open up markets to new players and reconfigure incentives for incumbent utilities to adopt innovative technologies.
In sum, a nuanced picture emerges from the experiences of developing countries that have aimed to turnaround power sector performance in the past 25 years. Drawing on this wealth of historical evidence, and informed by emerging technological trends, this report offers a new frame of reference for power sector reform that is shaped by context, driven by outcomes, and informed by alternatives.
The complete report can also be accessed at http://www.esmap.org/rethinking_power_sector_reform
Aramco's IPO: A bell weather of Saudi balancing between East and West
Saudi Arabia's planned awarding of mandates for the management of an initial public offering (IPO) by its national oil company Aramco is likely to serve as a bell weather for how Riyadh balances its relations with the United States and China.
In an early indication that Western financial institutions like Goldman Sachs may be losing their near monopoly, Saudi Arabia this week invited China's biggest state-owned banks, Industrial & Commercial Bank of China Ltd (ICBC) and Bank of China Ltd to pitch alongside major US, European and other Asian underwriters for the mandate of what is expected to be the largest listing ever.
Analysts took the invitation to Chinese institutions as a sign that Saudi Arabia was considering Hong Kong in addition to London, New York and Tokyo as possible exchanges on which to list the five percent stake in Aramco that would be on offer.
ICBC, the world's largest lender by assets, is the only major Chinese state-owned bank to have a commercial banking presence in the kingdom. Bank of China's London branch was a co-manager on Aramco's US$12 billion bond sale in April.
The invitation to the two Chinese banks came as US investment bank and financial services giant Goldman Sachs was believed to have significantly enhanced its chances as the result of a sustained high-level lobbying effort.
Goldman had failed to secure a prominent role in 2017 when Aramco initially nominated major Western firms to manage the IPO. The offering was ultimately postponed after Crown Prince Mohammed bin Salman failed to persuade the market to adopt his US$2 trillion valuation of Aramco.
The success of the bond sale, months after the killing of journalist Jamal Khashoggi, that attracted more than $100 billion of investor orders persuaded Prince Mohammed that he might be able to pull off the Aramco offering. Goldman Sachs was the bond's bookrunner.
Chinese state-owned oil companies PetroChina and Sinopec offered to buy the stake when the kingdom first announced that it wanted to sell five percent of Aramco in the hope of raising US$100 billion.
The sovereign funds of Russia, Japan and South Korea also signalled an interest in becoming cornerstone investors.
Granting a Chinese bank a leading role in the IPO would further cement the kingdom's pivot towards Asia.
It would underline Saudi Arabia's ever greater economic interdependence with Asia that it needs to balance with its increasingly uncertain security relationship with the United States and Europe and reliance on Washington in its struggle against Iran.
The kingdom's relations with its onetime main ally have changed as the United States becomes less dependent on energy imports on the back of shale oil and renewables.
On the flip side, Saudi Arabia last year accounted for some 12 percent of Chinese oil imports and its share has since almost doubled. The US-China trade war has prompted Chinese buyers to reduce oil purchases from the United States and look elsewhere.
China and Saudi Arabia earlier this year inked deals worth US$28 billion, including a Saudi commitment to build a $10 billion petrochemical complex in China that will refine and process Saudi oil. Saudi Arabia has also invested in energy assets in the United States.
Talk of Saudi energy investments in China first emerged two years ago at the time that a possible direct Chinese investment in Aramco was being touted.
Meanwhile, Saudi relations with the US are troubled by a growing sense that the United States will over time reduce its security commitment to the Gulf and mounting questioning in the US Congress of the alliance with the kingdom as a result of its disastrous four-year-long war in Yemen and the killing of Mr. Khashoggi.
Some analysts suggest that the kingdom's revival of the prospects of an Aramco IPO is a political ploy rather than a serious effort to sell a stake in an asset that generates the bulk of the state's revenue. The revival coincided with Saudi plans to accelerate privatization of other state assets.
The IPO "is wheeled out to investors the same way an ailing, elderly Arab ruler is put on display — to remind subjects of the immense power of patronage, and the threat of retribution for disloyalty. But it is also sad and tiresome, a farce that everyone knows is a representation of the past and not where things are headed. The Aramco IPO has become a regular reminder to those in the finance world who depend on the Saudi government for fees, for access to deals and for that slim possibility that the offering goes through. The message is clear — stay loyal, just in case," said Gulf scholar Karen Young, writing in Al-Monitor.
Ms. Young argued that Aramco's ambition to diversify into refining, gas and petrochemicals neatly aligns itself with Prince Mohammed's effort to diversify and streamline the Saudi economy. She notes that expanding the company's shareholder base could complicate the oil company's ability to execute its plans.
Said Ms. Young: "Any discussion of the Aramco IPO always ends on the same note. It is a political decision, which the company will have to be prepared to accept. Oil prices are not helping, as they continue to be depressed, despite rising political tensions in the Persian Gulf. If the government wants to keep its Aramco prize and be able to use its energy resources to wield political influence, it is better off making a deal with China to buy a small stake in the company."