CPEC: The not so cool COAL corridor
With energy comes wealth and with wealth comes prosperity! No one can doubt the veracity of this conclusion. But most of the times we forget to scrutinize the "energy" which generates that wealth and societal well-being. For a developing nation state like Pakistan, good infrastructure and plentiful energy are very necessary ingredients to grow and stabilize its economy. A friend in need is a friend indeed. China, the all time friend of Pakistan, showed the act of friendship in April 2015, when President Xi Jinping visited the country to oversee the signing of agreements aimed at building $46 billion (now worth $62 billion) China Pakistan Economic Corridor (CPEC) as a part of his One Belt One Road initiative between Pakistan's Gwadar Port on Arabian Sea and China's western region of Xinjiang. This multibillion-dollars project is intended to develop Pakistan's infrastructure, transportation and very importantly will help the country alleviate chronic energy crisis. The mega project has been declared "a game changer" for Pakistan by its government, but I think that it has been failed in properly analyzing the costs and benefits of the project. There isn't only a huge monetary cost associated with the economic corridor which Pakistan will bear- as it has to pay back the principal amount of loan with interest, that China is providing her in the name of CPEC, but will also incur hefty environmental cost .
A big portion of total cost of CPEC, nearly $33 billion will be invested in the energy sector of the country. Pakistan's average demand of electricity (according to the International Energy Agency) is around 19000 MW, while its generation capacity is around 15000 MW, that is, a total energy deficit of 4000 MW. According to IEA's prediction, by 2025 Pakistan's per day average electricity demand would reach as high as 45000 MW. To help Pakistan getting out of this serious energy crisis, the multi-billion-dollar economic corridor has numerous power plant projects. Most of the energy which will be generated under CPEC will be from coal fired power plants. $5.6 billion worth of coal power projects are expected to be completed by 2019 in CPEC's "Early Harvest" projects, but what about the environment?
There are certain compounds (mainly in the form of gas) which trap heat energy in the earth's atmosphere, keeping the earth's surface warmer than it would be if they were not present. Such compounds are termed as greenhouse gases. Ability of these compounds to trap heat energy is what causes greenhouse effect. Sun is the main source of heat energy on earth. Greenhouse gases allow sunlight, shortwave radiations, to pass through the atmosphere freely, where some of it gets absorbed by the earth's surface and the remaining bounces back out towards the space in the form of heat. A portion of this is then trapped by the greenhouse gases present in the atmosphere. It is the shape of these compounds which allow them to trap and then re-emit the heat towards the ground which increases the temperature of the globe. Natural greenhouse effect maintains the temperature of the earth and makes it suitable for the life to exist. It shows that basically these gases have a great role in making the life possible on the earth – without them the average temperature on the earth would be -18 °C! But they become a source of great trouble when their concentration in the atmosphere grows to the level where they cause century-scale rise in temperature of the earth's climate system, also known as global warming, and as a result of it we observe rise in sea level because of the melting of glaciers and ice caps, extreme weather events like cyclones, droughts and floods, increase in the rate of evaporation which causes extreme rainfalls and snow events around the globe and much more.
You may think what this explanation has to do with Pakistan, CPEC, coal and energy. The biggest problem associated with burning coal is that it releases a number of pollutants and airborne toxins which contribute to climate change and negatively affect human health. Carbon dioxide which is the major output of coal combustion is a forcing greenhouse gas! We call it forcing because it takes many years to leave the atmosphere. Methane also comes in the same category. It is not a by-product of coal combustion but is formed as part of the process of coal formation. Thus it gets released from the coal seam and surrounding disturbed rock strata when coal is mined. China Pakistan Economic Corridor, as I already have mentioned, includes majority of coal-fired power plant projects and with that it also includes project under which 1.57 billion tons of lignite coal will be extracted (3.8 billion tons per annum in first phase as "Early Harvest" stage of the economic corridor) from the allocated area of Block II in Tharparkar.
Sindh Engro Coal Mining Company (SECMC), a joint venture company with the Government of Sindh, Engro Powergen and Affiliates namely, Thal Ltd. (House of Habib), Hub Power Company, Habib Bank Limited, China Machinery Engineering Corporation (CMEC) and State Power International Mendong (SPIM) will be responsible for the extraction of this coal which will be utilized by a mine-mouth power plant (a part of CPEC) having sub-critical power generation technology (emits approx. ≥880g CO2/kWh :Adapted from IEA, Technology Roadmaps, High-efficiency low-emissions coal-fired power generation, 2012) which is being established by Engro Powergen Limited, a Joint Venture Company of Engro Powergen, China Machinery and Engineering Company, Habib Bank Limited and Liberty Mills Limited. Commercial operation date for phase one of both Projects is expected to take place by mid – 2019.
There are total 7 coal-fired power plant projects under "Early Harvest" stage of CPEC. Out of these seven, 2 are currently operational, namely Coal-fired Power Plants at Port Qasim Karachi with generation capacity of 1320 MW and Sahiwal Coal Fired Power Plant with generation capacity of 1320 MW . Both are based on super critical technology which is efficient Up to 42%, emits 800-880g CO2/kWh and consumes 340-380g of coal per kWh. Other then these 2 plants 5 are either under construction or still need approval.
Engro Thar Block II 2×330MW Coal fired Power Plant (already discussed in paragraphs above), TEL 1×330MW Mine Mouth Lignite Fired Power Project at Thar Block-II and ThalNova 1×330MW Mine Mouth Lignite Fired Power Project at Thar Block-II which are collectively classified as Thar Block- II Coal Power Projects is currently under construction. This power station will use sub-critical power generation technology.
Sino Sindh Resources Limited (SSRL) Thar Coal Block-I Mine Mouth Power Plant (under-construction) , with generation capacity of 1320 MW will also have sub-critical power generation technology which is in general efficient up to 38% , emits ≥880g CO2 (Carbon dioxide) per kWh and consumes ≥380g of coal per kWh. These figures are same for all coal-fired power plants which use sub-critical technology. 6.5 million tons of coal per annum will be extracted from Block I of Thar coal mine. Never-ending hunger of coal!
China Power Hub Generation Company 1,320MW Coal-Fired Power Plant in Hub, Balochistan (needs approval of the provincial government of Balochistan) will have super-critical technology installed which is efficient Up to 42%, emits 800-880g CO2/kWh  and consumes 340-380g of coal per kWh. Again, these figures are same for all coal-fired power plants based on super critical technology. Thar Mine Mouth Oracle Power Plant, with generation capacity of 1320 MW was elevated to the priority list of projects under the China-Pakistan Economic Corridor (CPEC) in June 2017 but is still in pre-permit development stage.
It is crystal clear that Pakistan's romance with coal has no place for the environment. Seven priority coal-fired power projects, out of which two are currently operational and very soon all will together be polluting the environment with tons of carbon dioxide being emitted. Furthermore, coal extraction from Thar coal mines block I and II will pump bulk of methane into the atmosphere and altogether both power generation and mining projects will contribute to increased greenhouse effect in Pakistan. It shows that the environmental cost of the economic corridor is much more than its economic gains. Indeed a bitter truth. Most shocking part of the story is that China itself is putting more focus on renewable energy resources for its electricity demands but  pushing Pakistan towards a fossil-fuel dominant energy structure. In 2017, China eliminated or suspended 65 gigawatts (GW) of coal-fired capacity which exceeded the national target of 50 gigawatts! The country has vowed to improve its notorious air pollution and upgrade its coal based energy structure by reducing coal consumption and boosting clean energy use.
According to the Intergovernmental Panel on Climate Change (IPCC) Fifth Assessment Report (AR5), global greenhouse gas (GHG) emissions have accelerated to an unprecedented level. The report indicates that in 21st century the global average temperature is likely to increase by 0.3°C to 1.7°C for their lowest emissions scenario, and 2.6°C to 4.8°C for business as usual carbon intense emissions. According to the report, to limit the global average temperature by 2°C, global GHG emission must have to be curtailed by 40 to 70 percent. High rate of carbon dioxide and methane emission from coal combustion and mining is posing a greater risk to the climate of Pakistan than ever before. Greenhouse gas inventory of Pakistan for the year 2011-12 show that the total carbon dioxide emission was 369 million tons of carbon dioxide equivalent (MtCO2e) . 45.9% of the total CO2 emission was contributed by energy sector, 44.8% from agriculture and livestock sector, 3.9% by industrial procedures and 2.6% from forestry sector. The situation is alarming! 90.7 % of the total emission bulk comes from energy and agricultural sector.
Now that you know greenhouse gases traps heat energy and when they re-emits it back toward the surface of the earth, results in the increase in average temperature, which we also called greenhouse effect. This effect is very prominent in Pakistan. According to the Asian Development Bank's 2014 report, namely "Assessing the Cost of Climate Change and Adaptation in South Asia – Manila", in the last century, warming trend of 0.57°C in the annual mean temperature was observed from 1901 to 2000 in Pakistan. From 1961 to 2007, an increase of 0.47°C, which was more accelerated, observed. According to the 2009 Technical Report by Pakistan Meteorological Department, winters got more affected as the average winter temperature for increased from 0.52°C to 1.12°C (province to province variation) . Highest increase in winter temperature was observed in the province of Balochistan. From 1960 to 2007, the average annual temperature in Pakistan got increased by 0.87°C (max) and 0.48°C (min) . The fact that winter temperature is increasing in all four provinces of Pakistan and that mean annual temperature showed an increasing trend, that is, increased by 0.57°C in 20th century makes it clear that greenhouse effect is very prominent in Pakistan and don't forget to take into account the accelerated trend of warming, a rise of 0.47°C, from 1961 to 2007. Increasing winter temperature means more summer (warm days).
According to the Global Change Impact Studies Centre's 2005 Final Technical Report for APN CAPaBLE Project , the annual and seasonal trends in the average annual temperature in different climatic zones of Pakistan from the year 1951 to 2000 are as follows : A) the average annual temperature has been increasing in most parts of the country. B) all the regions show an increasing trend for the pre-monsoon summer months (April-May). C) The Balochistan Plateau is getting hotter in all the seasons.
Increasing temperature affects water cycle in negative ways. A warmer climate means more evaporation from land (soil moisture) and water bodies (rivers, lakes, sea and oceans), thus it results in a rise in moisture holding capacity of the atmosphere, and when a storm passes through a warmer region holding more water, we witness heavy rainfall (an atmosphere with more moisture can produce more intense precipitations events, which is exactly what has been observed). For each degree rise in temperature, the moisture holding capacity of air goes up by 7%. Heavy precipitation doesn't mean an increase in total rainfall over a season or over a year. This simply indicates a decrease in moderate rainfall, thus an increase in the length of dry periods. Moisture holding capacity of the atmosphere increases with increasing temperature but it doesn't mean that increased moisture will fall evenly all over the country; rather some zones will see more extreme rainfalls while other areas will see less due to shifting weather patterns and other factors. Most immediate impact of heavy rainfall is the prospect of flooding. According to the statistics mentioned in Asian Development Bank's 2013 report, namely, "Indus Basin Floods: Mechanism, Impacts and Management. Manila" , the super flood of 2010 in Pakistan, alone resulted in over 1,600 casualties. Furthermore, it inundated an area of 38,600 square kilometers and caused damage worth USD 10 billion! In addition to flooding, intense rainfall also increases the risk of landslides. When above-normal downpour increases the water table and saturates the ground, it results unstable slopes, causing a landslide. According to 2014 "Climate Change and Infrastructure, Urban Systems, and Vulnerabilities: Technical Report for the US Department of Energy in Support of the National Climate Assessment. Island Press", heavy rainfall-induced landslides in mountainous urban centers have been observed in Pakistan.
Global Change Impact Studies Centre's 2005 Final Technical Report for APN CAPaBLE Project says that annual precipitation has been increased by 61 mm in Pakistan from 1901 to 2007. Monsoon rains increased by 22.6 mm and winter precipitation got raised by 20.8 mm. The report summarized that annual precipitation has generally been increasing except coastal areas.
With increase in global temperature, it is observed that oceans are expanding (thermal expansion) and glaciers are melting, thus it results in global mean sea level rise.  Intergovernmental Panel On Climate Change (IPCC) Fifth Assessment Report (AR5) says that global mean sea level rose to 0.19 meter over the period of 1901-2010.  Sea level rise for Pakistan is estimated at 1.1 millimeter per year from 1856 to 2000 along the coast of Karachi (Arabian Sea coast). (Source: The Impact of Sea Level Rise on Pakistan's Coastal Zones – In a Climate Change Scenario. 2nd International Maritime Conference at Bahria University, Karachi). According to IPCC's fifth Assessment Report (AR5), mean sea level rise of 0.2 – 0.6 meter will be observed by the end of 21st century. Of course it will affect low-lying coastal areas of Karachi. Inundation of low-lying coastal areas, destruction of mangrove forests and reduction in fish and shrimp productivity (mangroves are breeding grounds for fishes and shrimps).
Let us now see the effects of climate change due to increased greenhouse effect (because of greenhouse gases emission, especially carbon dioxide and methane from coal-fired power plants and coal mining under CPEC respectively) on different sectors of Pakistan. Because of increase in annual mean temperature and precipitation, agriculture sector will be affected the most. Pakistan's economy is agro-based, and it contributes 21% to the total GDP of the country. According to a report produced by World Wild Fund for Nature (WWF) Pakistan, by 2040, a rise in temperature (0.5°C to 2°C), agricultural productivity will decrease by 8-10 percent.(Source: A. Dehlavi et al. 2015. Climate Change Adaptation in the Indus Ecoregion: A Microeconometric Study of the Determinants, Impacts, and Cost Effectiveness of Adaptation Strategies. Islamabad: World Wide Fund for Nature (WWF) Pakistan). A study has shown that there will be a 6% decrease in wheat yield and 15 to 18% decrease in the yield of basmati rice will be observed across the country (except northern areas) by 2080. (Source: M. M. Iqbal et al. 2009. Climate Change Aspersions on Food Security of Pakistan. Science Vision. 15 (1). Islamabad.)
Due to increased greenhouse effect, increased recession of Hindu Kush- Karakoram- Himalayan (HKH) glaciers is observed. This will affect river flows in Indus River System. As Himalayan glaciers will be melting for next 50 years, water flow will raise in Indus River, but after that, because of no glacier reservoirs, flow will decrease substantially by 30 to 40 percent over the next 50 years. (Source: K. Hewitt. 2005. The Karakoram Anomaly? Glacier Expansion and the 'Elevation Effect', Karakoram Himalaya. Inner Asia. Mountain Research and Development: Special Issue – Climate Change in Mountains. 25 (4).). This variation won't just affect the availability of water in upper and lower Indus but will also hit Pakistan's overall agricultural sector. Increasing number of floods due to increase in heavy precipitation in the form of rain because of greenhouse effect, results in  high sediment inflows in artificial water reservoirs (dams) and therefore reduces storage capacity.
Greenhouse gases emission from coal-fired power plants and coal mines, which are and will increase greenhouse effect (increase temperature) will affect the energy sector as well. Hotter temperatures will increase energy demands (increase in air-conditioning requirements) in summers and as a result more dirty energy from coal will be generated and thus more greenhouse gases emission. Himalayan glaciers are melting because of high annual mean temperature, which will reduce the availability of water for hydropower generation. Floods as a result of heavy precipitation will damage power plant infrastructure. Increased atmospheric temperature increases the temperature of water bodies. Nuclear and coal-fired power plants use water for cooling purpose. Not so cool water won't be effective for cooling purpose, thus the efficiency of these plants get reduced.
System of transportation also gets affected by greenhouse effect. Heavy precipitation events cause flooding. Because of old infrastructure of road railways and airports extreme weather events affect their quality. Landslides (as discussed before) affect mountainous transportation.
Mining of coal in Thar Block II by SECMC (Sindh Engro Coal Mining Company- as discussed above), is done by open pit mining procedure because the coal is buried inside layers of ground water . Therefore, the water has to be pumped out of the mines and then it has to be stored somewhere. SECMC has planned to build an effluent disposal reservoir (near Gorano village) in which this waste water will be stored for two and a half years (or more). In 2016, people living in this area protested to stop the construction of reservoir. The waste water will contain Total Dissolved Solids (TDS) , the quantity of which is around 5000 ppm, which is much higher than the World Health Organization (WHO) standards, that sets the maximum contaminant level for TDS at 1000 ppm. People of Gorano village are worried about the seepage from this reservoir, that will possibly damage the quality of the underground water which is being used by them for drinking, farming and other daily life purposes. Furthermore, coal mines puncture and drain groundwater reservoirs in its vicinity and thereby depriving communities living around from the precious natural resource – water! Before burning coal, it is washed to clean it from impurities. This wastewater, full of harmful toxins has to be disposed off somewhere. In Pakistan where no one cares about following rules and regulations, this water could end up being disposed in nearby lakes and rivers. On one hand it makes the water undrinkable and on the other, destroys fresh water habitat.
Combustion of coal not only pollutes air with carbon dioxide, but also with other harmful pollutants, which negatively affect human health. Mercury emissions from coal fired power plants damage nervous, digestive and immune system in human beings. 1/70th of a teaspoon of mercury deposited on a 25-acre lake can make fish unsafe to eat. Sulfur dioxide (SO2), which is produced when sulfur in coal reacts with oxygen, when reacts with other molecules in atmosphere it produces acidic particulates. When these particulates are inhaled they can cause asthma and bronchitis. Sulfur dioxide is also responsible for acid rain! These plants also emits nitrous oxides (NOx), which when inhaled can cause irritation of lung tissues and make the inhaler susceptible to chronic respiratory diseases like pneumonia and influenza.
Coal ash, which is the by-product of coal combustion and contains concentrated heavy metals, including many known carcinogenic and neurotoxic chemicals, is either buried underground or stored in open reservoirs. During heavy precipitation event, this highly toxic ash mixes with water that runs off into nearby fresh water bodies and pollutes them.
So what is the ultimate purpose of CPEC? At such hefty environmental cost, all that economic prosperity becomes meaningless. You are digging in the land of Thar for coal and at the same time depriving the communities living there of fresh water! Because of greenhouse effect, Himalayan glaciers are melting which is affecting water flow in Indus river system has been affected, crop yields are reducing, people are dying from extreme weather events like floods, droughts and heat waves, coastal land is inundating due to sea level rise, transport infrastructure is being destroyed by heavy precipitation and people are inhaling polluted air and drinking water full of carcinogenic and neurotoxic pollutants because we want energy form coal! World is progressing. Countries, including China are reducing their fossil fuel energy infrastructure and boosting the use of renewable energy resources. Protecting climate is necessary. For Pakistan burning coal for energy is like firing your own house for some heat! Stop it! Stop burning coal!
Sources:
https://www.reuters.com/article/us-pakistan-energy-coal/pakistan-ramps-up-coal-power-with-chinese-backed-plants-idUSKBN17Z019
K. A. Mir and M. Ijaz. 2015. Greenhouse Gas Emissions Inventory of Pakistan for the Year 2011–2012. GCISC-PR-19. Islamabad: Global Change Impact Studies Centre (GCISC).
M. Ahmed and S. Suphachalasai. 2014. Assessing the Cost of Climate Change and Adaptation in South Asia. Manila: Asian Development Bank.
Global Change Impact Studies Centre. 2005. Final Technical Report for APN CAPaBLE Project. Islamabad. http://www.gcisc.org.pk/2005-CRP01-CMY-Khan_CAPaBLE_FinalReport.pdf
Q. Z. Chaudhry et al. 2009. Climate Change Indicators of Pakistan. Technical Report. No. 22.Islamabad: Pakistan Meteorological Department.
T. J. Wilbanks and S. Fernandez. 2014. Climate Change and Infrastructure, Urban Systems, and Vulnerabilities: Technical Report for the US Department of Energy in Support of the National Climate Assessment. Island Press.
Global Facility for Disaster Reduction and Recovery. 2011. Climate Risk and Adaptation Country Profile. Washington DC: World Bank.
Dehlavi et al. 2015. Climate Change Adaptation in the Indus Ecoregion: A Microeconometric Study of the Determinants, Impacts, and Cost Effectiveness of Adaptation Strategies. Islamabad: World Wide Fund for Nature (WWF) Pakistan.)
M. M. Iqbal et al. 2009. Climate Change Aspersions on Food Security of Pakistan. Science Vision. 15 (1). Islamabad.)
K. Hewitt. 2005. The Karakoram Anomaly? Glacier Expansion and the 'Elevation Effect', Karakoram Himalaya. Inner Asia. Mountain Research and Development: Special Issue – Climate Change in Mountains. 25 (4).
Energy transition is a global challenge that needs an urgent global response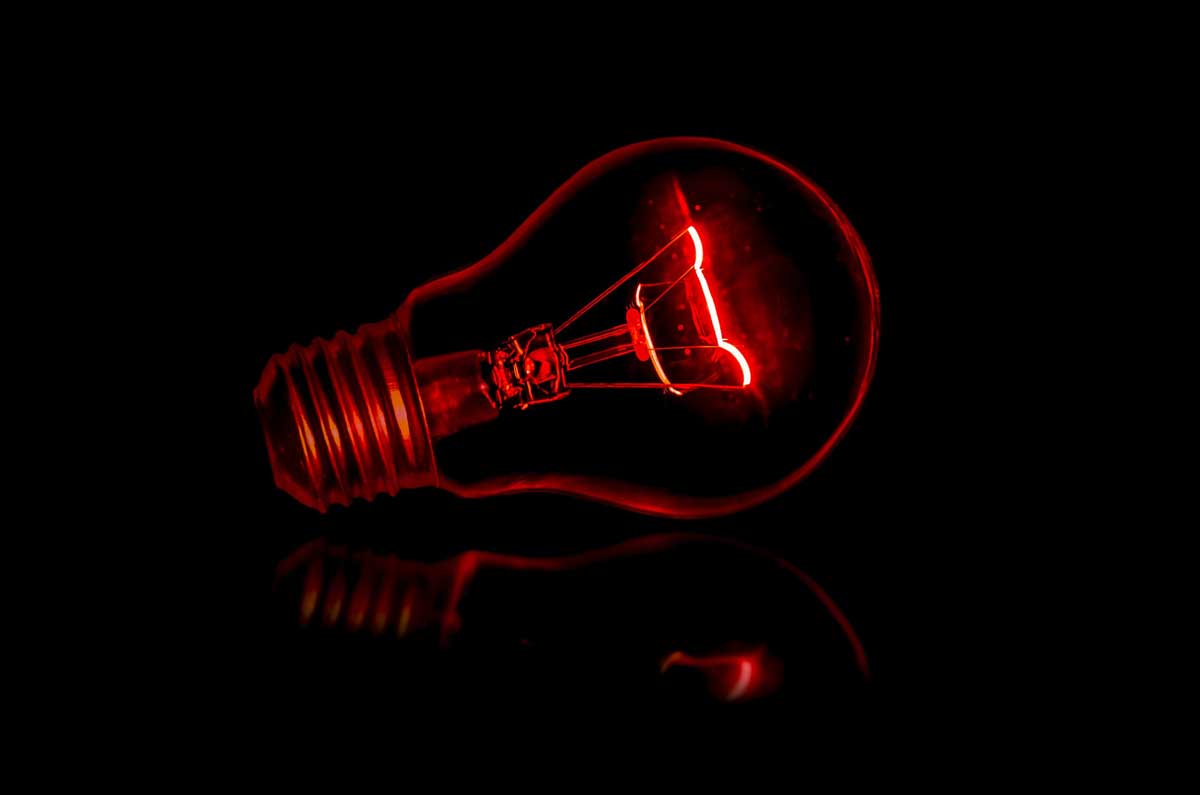 COP26 showed that green energy is not yet appealing enough for the world to reach a consensus on coal phase-out. The priority now should be creating affordable and viable alternatives
Many were hoping that COP26 would be the moment the world agreed to phase out coal. Instead, we received a much-needed reality check when the pledge to "phase out" coal was weakened to "phase down".
This change was reportedly pushed by India and China whose economies are still largely reliant on coal. The decision proved that the world is not yet ready to live without the most polluting fossil fuels.
This is an enormous problem. Coal is the planet's largest source of carbon dioxide emissions, but also a major source of energy, producing over one-third of global electricity generation. Furthermore, global coal-fired electricity generation could reach an all-time high in 2022, according to the International Energy Agency (IEA).
Given the continued demand for coal, especially in the emerging markets, we need to accelerate the use of alternative energy sources, but also ensure their equal distribution around the world.
There are a number of steps policymakers and business leaders are taking to tackle this challenge, but all of them need to be accelerated if we are to incentivise as rapid shift away from coal as the world needs.
The first action to be stepped up is public and private investment in renewable energy. This investment can help on three fronts: improve efficiency and increase output of existing technologies, and help develop new technologies. For green alternatives to coal to become more economically viable, especially, for poorer countries, we need more supply and lower costs.
There are some reasons to be hopeful. During COP26 more than 450 firms representing a ground-breaking $130 trillion of assets pledged investment to meet the goals set out in the Paris climate agreement.
The benefits of existing investment are also becoming clearer. Global hydrogen initiatives, for example, are accelerating rapidly, and if investment is kept up, the Hydrogen Council expects it to become a competitive low-carbon solution in long haul trucking, shipping, and steel production.
However, the challenge remains enormous. The IEA warned in October 2021 that investment in renewable energy needs to triple by the end of this decade to effectively combat climate change. Momentum must be kept up.
This is especially important for countries like India where coal is arguably the main driver for the country's economic growth and supports "as many as 10-15 million people … through ancillary employment and social programs near the mines", according to Brookings Institute.
This leads us to the second step which must be accelerated: support for developing countries to incentivise energy transition in a way which does not compromise their growth.
Again, there is activity on this front, but it is insufficient. Twelve years ago, richer countries pledged to channel US$100 billion a year to less wealthy nations by 2020, to help them adapt to climate change.
The Organization for Economic Cooperation and Development estimates that the financial assistance failed to reach $80 billion in 2019, and likely fell substantially short in 2020. Governments say they will reach the promised amount by 2023. If anything, they should aim to reach it sooner.
There are huge structural costs in adapting electricity grids to be powered at a large scale by renewable energy rather than fossil fuels. Businesses will also need to adapt and millions of employees across the world will need to be re-skilled. To incentivise making these difficult but necessary changes, developing countries should be provided with the financial support promised them over a decade ago.
The third step to be developed further is regulation. Only governments are in a position to pass legislation which encourages a faster energy transition. To take just one example, the European Commission's Green Deal, proposes introduction of new CO2 emission performance standards for cars and vans, incentivising the electrification of vehicles.
This kind of simple, direct legislation can reduce consumption of fossil fuels and encourage industry to tackle climate change.
Widespread legislative change won't be straightforward. Governments should closely involve industry in the consultative process to ensure changes drive innovation rather than add unnecessary bureaucracy, which has already delayed development of renewable assets in countries including Germany and Italy. Still, regardless of the challenges, stronger regulation will be key to turning corporate and sovereign pledges into concrete achievements.
COP26 showed that we are not ready as a globe to phase out coal. The priority for the global leaders must now be to do everything they can to drive the shift towards green energy and reach the global consensus needed to save our planet.
Pakistan–Russia Gas Stream: Opportunities and Risks of New Flagship Energy Project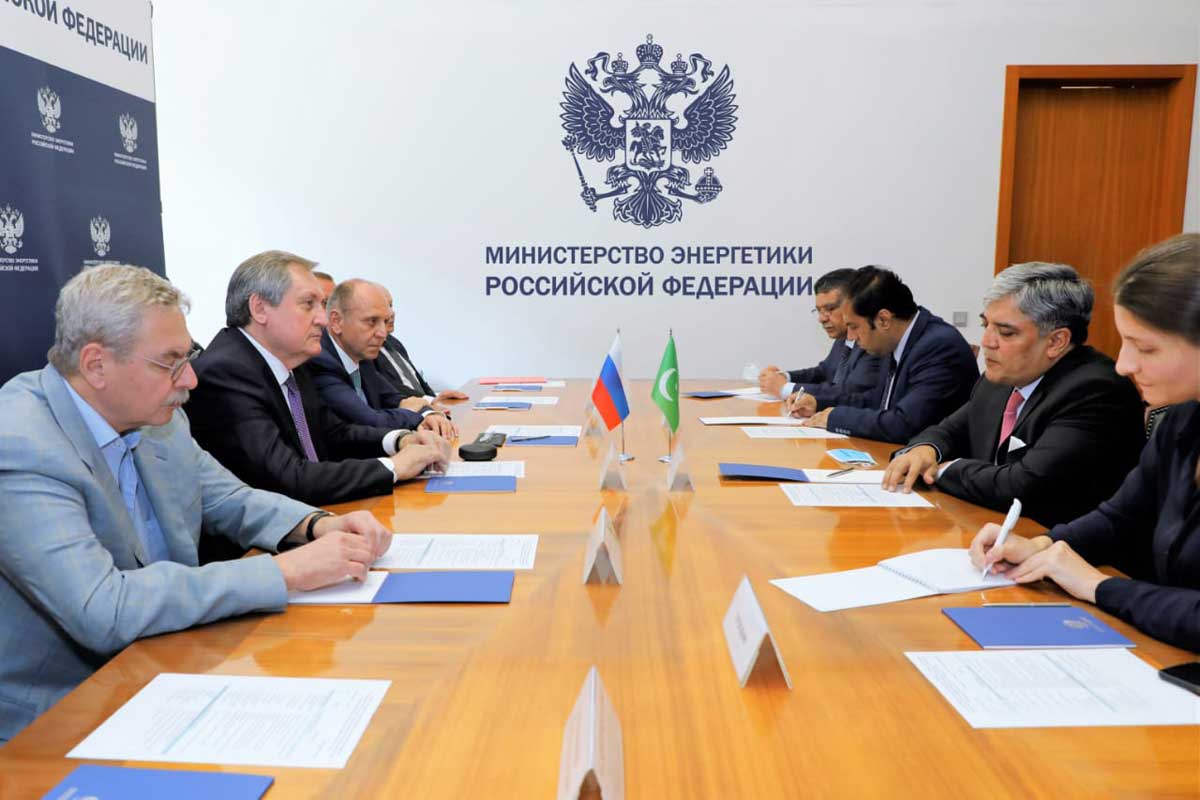 Russia's Yekaterinburg hosted the 7th meeting of the Russian-Pakistani Intergovernmental Commission on Trade, Economic, Scientific and Technical Cooperation on November 24–26, 2021. Chaired by Omar Ayub Khan, Pakistan's Minister for Economic Affairs, and Nikolai Shulginov, Russia's Minister of Energy, the meeting was attended by around 70 policy makers, heads of key industrial companies and businessmen from both sides, marking a significant change in the bilateral relations between Moscow and Islamabad.
Three pillars of bilateral relations
Among the most important questions raised by the Commission were collaboration in trade, investment and the energy sector.
According to the Russian Federal Customs Service, the Russian-Pakistani trade turnover increased in 2020 by 45.8% compared to 2019, totaling 789.8 million U.S. dollars. Yet, there is still huge potential for increasing the trade volume for the two countries, including textiles and agricultural products of Pakistan and Russian products of machinery, technical expertise as well as transfer of knowledge and R&D.
Another prospective project discussed at the intergovernmental level is initiating a common trade corridor between Russia, the Central Asia and Pakistan. Based on the One-Belt-One-Road concept, launched by China, the Pakistan Road project is supposed to create a free flow of goods between Russia and Pakistan through building necessary economic and transport infrastructure, including railway construction and special customs conditions. During the Commission meeting, both countries expressed their intention to collaborate on renewal of the railway machines fleet and facilities in Pakistan, including supplies of mechanized track maintenance and renewal machines; supplies of 50 shunting (2400HP or less) and 100 mainline (over 3000HP) diesel locomotives; joint R&D of the technical and economic feasibility of locomotives production based in the Locomotive Factory Risalpur and other. The proposed contractors of the project might be the Russian Sinara Transport Machines, Uralvagonzavod JSC that stand ready to supply Pakistan Railway with freight wagons, locomotives and passenger coaches. In order to engage import and export activities between Russian and Pakistani businessmen, the Federation of Pakistan Chamber of Commerce signed a memorandum with Ural Chamber of Commerce and Industry, marking a new step in bilateral relations. Similar memorandums have already been signed with other Chambers of Commerce in Russian regions.
— Today, the ties between Russia and Pakistan are objectively strengthening in all areas including economic, political and military collaboration. But we, as businessmen, are primarily interested in the development of trade relations and new transit corridors for export-import activities. For example, the prospective pathways of the Pakistan-Central Asia-Russia trade and economic corridor project are now being actively discussed at the intergovernmental level, — said Mohsin Sheikh, Director of the Pakistan Russia Business Council of the Federation of Pakistan Chambers of Commerce and Industry. — For Islamabad, this issue is one of the most important. Based on a similar experience of trade with China, we see great prospects for this direction. That is why representatives of Pakistan's government, customs officers, diplomats and businessmen gathered in Yekaterinburg today.
However, the flagship project of the new era of the Pakistan-Russia relations is likely to be the Pakistan Gas Stream. Previously known as the North-South Gas Pipeline, this mega-project (1,100 kilometers in length) is expected to cost up to USD 2,5 billion and is claimed to be highly beneficial for Pakistan. Being a net importer of energy, Pakistan will be able to develop and integrate new sources of natural gas and transport it to the densely populated industrialized north. At the same time, the project will enable Pakistan—whose main industries are still dependent on the coal consumption—to take a major step forward gradually replacing coal with relatively more ecologically sustainable natural gas. To enable this significant development in the Pakistan's energy sector, Moscow and Islamabad have made preliminary agreements to carry on the research of Pakistan's mineral resource sector including copper, gold, iron, lead and zinc ores of Baluchistan, Khyber Pukhtunkhwa and Punjab Provinces.
A lot opportunities but a lot more risks?
The Pakistan Stream Gas Pipe Project undoubtedly opens major investment opportunities for Pakistan. Among them are establishment of new refineries; the launch of virtual LNG pipelines; building of LNG onshore storages of LNG; investing in strategic oil and gas storages. Yet, it seems that Pakistan is likely to win more from the Project than Russia. And here's why. The current version of the agreement signed by Moscow and Islamabad has been essentially reworked. According to it, Russia will likely to receive only 26 percent in the project stake instead of 85 percent as it was previously planned, while the Pakistani side will retain a controlling stake (74 percent) in the project.
Another stranding factor for Russia is although Moscow will be entitled to provide all the necessary facilities and equipment for the building of the pipeline, the entire construction process will be supervised by an independent Pakistani-based company, which will substantially boost Pakistan's influence at each development. Finally, the vast bulk of the gas transported via the pipeline will likely come from Qatar, which will further strengthen Qatar's role in the Pakistani energy sector.
Big strategy but safety first
The Pakistan Stream Gas Pipeline will surely become an important strategic tool for Russia to reactivate the South Asian vector of its foreign policy. Even though the project's aim is not to gain a fast investment return and economic benefits, it follows significant strategic goals for both countries. As Russia-India political and economic relations are cooling down, Moscow is likely to boost ties with Pakistan, including cooperation in economy, military, safety and potentially nuclear energy, that was highlighted by Russian Foreign Minister Sergey Lavrov during visit to Islamabad earlier this year. Such an expansion of relations with Pakistan will allow Russia to gain a more solid foothold in the South Asian part of China's BRI, thus opening up a range of new lucrative opportunities for Moscow.
Apart from its economic and political aspects, the Pakistan Stream Project also has clear geopolitical implications. It marks Russia's growing influence in South Asia and points to some remarkable transformations that are currently taking place in this region. The ongoing geopolitical game within the India-Russia-Pakistan triangle is yet less favorable for New Delhi much because of the Pakistan Stream Project. Even though the project is not directly aimed to jeopardize the India's role in the region, it is considered the first dangerous signal for New Delhi. For instance, the International "Extended troika" Conference on Afghanistan, which was held in Moscow last spring united representatives from the United States, Russia, China and Pakistan but left India aside (even though the latter has important strategic interests in Afghanistan).
With the recent withdrawal of the U.S. military forces from Afghanistan, Moscow has become literally the only warden of Central Asia's security. As Russia is worried about the possibility of Islamist militants infiltrating the Central Asia, the main defensive buffer in the South for Moscow, the recent decision of Vladimir Putin to equip its military base in Tajikistan, which neighbors Afghanistan, seems to be just on time. Obviously, Islamabad that faces major risks amidst the Afghanistan crisis sees Moscow as a prospective strategic partner who will help Imran Khan strengthen the Pakistani efforts in fighting the terrorism threat.
From our partner RIAC
How wind power is transforming communities in Viet Nam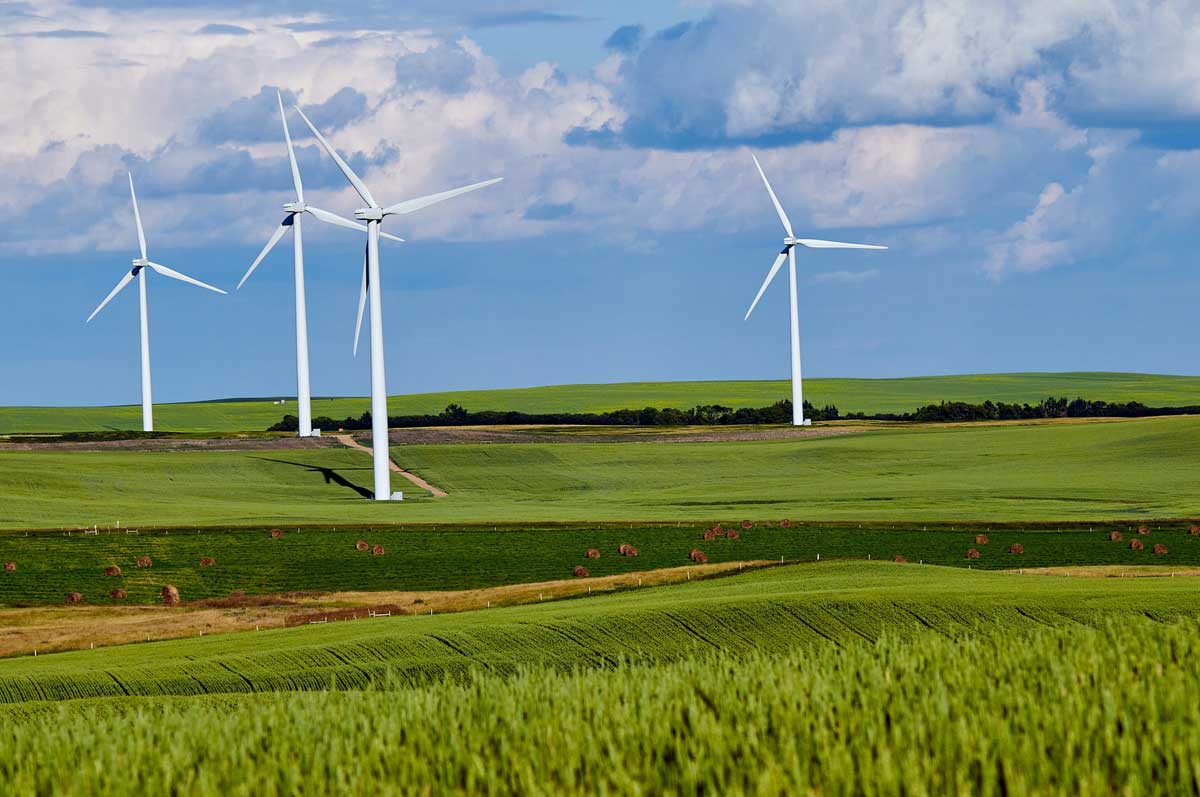 In two provinces of Viet Nam, a quiet transformation is taking place, driven by the power of renewable energy.
Thien Nghiep Commune, a few hundred kilometres from Ho Chi Min City, is a community of just over 6,000 people – where for years, people relied largely on farming, fishing and seasonal labour to make ends meet.
Now, thanks to a wind farm backed by the Seed Capital Assistance Facility (SCAF) – a multi-donor trust fund, led by the United Nations Environment Programme (UNEP) – people in the Thien Nghiep Commune are accessing new jobs, infrastructure and – soon – cheap, clean energy. The 40MW Dai Phong project, one of two wind farms run by SCAF partner company the Blue Circle, has brought new hope to the community.
For the 759 million people in the world who lack access to electricity, the introduction of clean energy solutions can bring improved healthcare, better education and affordable broadband, creating new jobs, livelihoods and sustainable economic value to reduce poverty.
"It's not only about the technology and the big spinning wheel for me. It's more about making investment decisions for the planet and at the same time not compromising on the necessity that we call electricity," said Nguyen Thi Hoai Thuong, who works as a community liaison. "The interesting part is I work for the project, but I actually work for the community and with the community."
While the wind farm is not yet online, a focus on local hiring and paying fair prices for land has already made a big difference to the community.
"I used the money from the land sale to the Dai Phong project to repair my house and invest in my cattle. Currently, my life is stable and I have not encountered any difficulties since selling the land," said Ms. Le Thi Doan.
Powering change
The energy sector accounts for approximately 75 per cent of total global greenhouse gas emissions (GHGs). UNEP research shows that these need to be reduced dramatically and eventually eliminated to meet the goals of the Paris Agreement.
Renewable energy, in all its forms, is one of humanity's greatest assets in the fight to limit climate change. Capacity across the globe continues to grow every year, lowering both GHGs and air pollution, but the pace of action must accelerate to hold global temperature rise to 1.5 °C this century.
"To boost growth in renewables, however, companies need to access finance," said Rakesh Shejwal, a Programme Management Officer at SCAF. "This is where SCAF comes in. SCAF works through private equity funds and development companies to mobilize early-stage investment low-carbon projects in developing countries."
The 176 projects it seed financed have mobilized US $3.47 billion to build over one gigawatt of generation capacity, avoiding emissions of 4.68 million tons of carbon dioxide (CO2) equivalent each year.
But SCAF's work isn't just about cutting emissions. It is bringing huge benefits across the sustainable development agenda: increasing access to clean and reliable electricity and boosting communities across Asia and Africa. SCAF will be potentially creating 17,000 jobs.
This is evident in Ninh Thuan province, where the Blue Circle created both the first commercial wind power project and the first to be commissioned by a foreign private investor in Viet Nam.
Here, the Dam Nai wind farm has delivered fifteen 2.625 MW turbines, the largest in the country at the time. These will generate approximately 100 GWh per year. They will avoid over 68,000 tCO2e annually and create more than an estimated 302 temporary construction and 13 permanent operation and maintenance jobs for the local community.
Students from the local high school in Ninh Thuan Province were also given the opportunity to meet with engineers and technicians on the project, increasing their knowledge about how renewable energy works and opening up new career paths.
SCAF, through its partners, is supporting clean energy project development in the Southeast Asian region and African region. SCAF has more than a decade of experience in decarbonization and is currently poised to run till 2026.