CPEC: The not so cool COAL corridor
With energy comes wealth and with wealth comes prosperity! No one can doubt the veracity of this conclusion. But most of the times we forget to scrutinize the "energy" which generates that wealth and societal well-being. For a developing nation state like Pakistan, good infrastructure and plentiful energy are very necessary ingredients to grow and stabilize its economy. A friend in need is a friend indeed. China, the all time friend of Pakistan, showed the act of friendship in April 2015, when President Xi Jinping visited the country to oversee the signing of agreements aimed at building $46 billion (now worth $62 billion) China Pakistan Economic Corridor (CPEC) as a part of his One Belt One Road initiative between Pakistan's Gwadar Port on Arabian Sea and China's western region of Xinjiang. This multibillion-dollars project is intended to develop Pakistan's infrastructure, transportation and very importantly will help the country alleviate chronic energy crisis. The mega project has been declared "a game changer" for Pakistan by its government, but I think that it has been failed in properly analyzing the costs and benefits of the project. There isn't only a huge monetary cost associated with the economic corridor which Pakistan will bear- as it has to pay back the principal amount of loan with interest, that China is providing her in the name of CPEC, but will also incur hefty environmental cost .
A big portion of total cost of CPEC, nearly $33 billion will be invested in the energy sector of the country. Pakistan's average demand of electricity (according to the International Energy Agency) is around 19000 MW, while its generation capacity is around 15000 MW, that is, a total energy deficit of 4000 MW. According to IEA's prediction, by 2025 Pakistan's per day average electricity demand would reach as high as 45000 MW. To help Pakistan getting out of this serious energy crisis, the multi-billion-dollar economic corridor has numerous power plant projects. Most of the energy which will be generated under CPEC will be from coal fired power plants. $5.6 billion worth of coal power projects are expected to be completed by 2019 in CPEC's "Early Harvest" projects, but what about the environment?
There are certain compounds (mainly in the form of gas) which trap heat energy in the earth's atmosphere, keeping the earth's surface warmer than it would be if they were not present. Such compounds are termed as greenhouse gases. Ability of these compounds to trap heat energy is what causes greenhouse effect. Sun is the main source of heat energy on earth. Greenhouse gases allow sunlight, shortwave radiations, to pass through the atmosphere freely, where some of it gets absorbed by the earth's surface and the remaining bounces back out towards the space in the form of heat. A portion of this is then trapped by the greenhouse gases present in the atmosphere. It is the shape of these compounds which allow them to trap and then re-emit the heat towards the ground which increases the temperature of the globe. Natural greenhouse effect maintains the temperature of the earth and makes it suitable for the life to exist. It shows that basically these gases have a great role in making the life possible on the earth – without them the average temperature on the earth would be -18 °C! But they become a source of great trouble when their concentration in the atmosphere grows to the level where they cause century-scale rise in temperature of the earth's climate system, also known as global warming, and as a result of it we observe rise in sea level because of the melting of glaciers and ice caps, extreme weather events like cyclones, droughts and floods, increase in the rate of evaporation which causes extreme rainfalls and snow events around the globe and much more.
You may think what this explanation has to do with Pakistan, CPEC, coal and energy. The biggest problem associated with burning coal is that it releases a number of pollutants and airborne toxins which contribute to climate change and negatively affect human health. Carbon dioxide which is the major output of coal combustion is a forcing greenhouse gas! We call it forcing because it takes many years to leave the atmosphere. Methane also comes in the same category. It is not a by-product of coal combustion but is formed as part of the process of coal formation. Thus it gets released from the coal seam and surrounding disturbed rock strata when coal is mined. China Pakistan Economic Corridor, as I already have mentioned, includes majority of coal-fired power plant projects and with that it also includes project under which 1.57 billion tons of lignite coal will be extracted (3.8 billion tons per annum in first phase as "Early Harvest" stage of the economic corridor) from the allocated area of Block II in Tharparkar.
Sindh Engro Coal Mining Company (SECMC), a joint venture company with the Government of Sindh, Engro Powergen and Affiliates namely, Thal Ltd. (House of Habib), Hub Power Company, Habib Bank Limited, China Machinery Engineering Corporation (CMEC) and State Power International Mendong (SPIM) will be responsible for the extraction of this coal which will be utilized by a mine-mouth power plant (a part of CPEC) having sub-critical power generation technology (emits approx. ≥880g CO2/kWh :Adapted from IEA, Technology Roadmaps, High-efficiency low-emissions coal-fired power generation, 2012) which is being established by Engro Powergen Limited, a Joint Venture Company of Engro Powergen, China Machinery and Engineering Company, Habib Bank Limited and Liberty Mills Limited. Commercial operation date for phase one of both Projects is expected to take place by mid – 2019.
There are total 7 coal-fired power plant projects under "Early Harvest" stage of CPEC. Out of these seven, 2 are currently operational, namely Coal-fired Power Plants at Port Qasim Karachi with generation capacity of 1320 MW and Sahiwal Coal Fired Power Plant with generation capacity of 1320 MW . Both are based on super critical technology which is efficient Up to 42%, emits 800-880g CO2/kWh and consumes 340-380g of coal per kWh. Other then these 2 plants 5 are either under construction or still need approval.
Engro Thar Block II 2×330MW Coal fired Power Plant (already discussed in paragraphs above), TEL 1×330MW Mine Mouth Lignite Fired Power Project at Thar Block-II and ThalNova 1×330MW Mine Mouth Lignite Fired Power Project at Thar Block-II which are collectively classified as Thar Block- II Coal Power Projects is currently under construction. This power station will use sub-critical power generation technology.
Sino Sindh Resources Limited (SSRL) Thar Coal Block-I Mine Mouth Power Plant (under-construction) , with generation capacity of 1320 MW will also have sub-critical power generation technology which is in general efficient up to 38% , emits ≥880g CO2 (Carbon dioxide) per kWh and consumes ≥380g of coal per kWh. These figures are same for all coal-fired power plants which use sub-critical technology. 6.5 million tons of coal per annum will be extracted from Block I of Thar coal mine. Never-ending hunger of coal!
China Power Hub Generation Company 1,320MW Coal-Fired Power Plant in Hub, Balochistan (needs approval of the provincial government of Balochistan) will have super-critical technology installed which is efficient Up to 42%, emits 800-880g CO2/kWh  and consumes 340-380g of coal per kWh. Again, these figures are same for all coal-fired power plants based on super critical technology. Thar Mine Mouth Oracle Power Plant, with generation capacity of 1320 MW was elevated to the priority list of projects under the China-Pakistan Economic Corridor (CPEC) in June 2017 but is still in pre-permit development stage.
It is crystal clear that Pakistan's romance with coal has no place for the environment. Seven priority coal-fired power projects, out of which two are currently operational and very soon all will together be polluting the environment with tons of carbon dioxide being emitted. Furthermore, coal extraction from Thar coal mines block I and II will pump bulk of methane into the atmosphere and altogether both power generation and mining projects will contribute to increased greenhouse effect in Pakistan. It shows that the environmental cost of the economic corridor is much more than its economic gains. Indeed a bitter truth. Most shocking part of the story is that China itself is putting more focus on renewable energy resources for its electricity demands but  pushing Pakistan towards a fossil-fuel dominant energy structure. In 2017, China eliminated or suspended 65 gigawatts (GW) of coal-fired capacity which exceeded the national target of 50 gigawatts! The country has vowed to improve its notorious air pollution and upgrade its coal based energy structure by reducing coal consumption and boosting clean energy use.
According to the Intergovernmental Panel on Climate Change (IPCC) Fifth Assessment Report (AR5), global greenhouse gas (GHG) emissions have accelerated to an unprecedented level. The report indicates that in 21st century the global average temperature is likely to increase by 0.3°C to 1.7°C for their lowest emissions scenario, and 2.6°C to 4.8°C for business as usual carbon intense emissions. According to the report, to limit the global average temperature by 2°C, global GHG emission must have to be curtailed by 40 to 70 percent. High rate of carbon dioxide and methane emission from coal combustion and mining is posing a greater risk to the climate of Pakistan than ever before. Greenhouse gas inventory of Pakistan for the year 2011-12 show that the total carbon dioxide emission was 369 million tons of carbon dioxide equivalent (MtCO2e) . 45.9% of the total CO2 emission was contributed by energy sector, 44.8% from agriculture and livestock sector, 3.9% by industrial procedures and 2.6% from forestry sector. The situation is alarming! 90.7 % of the total emission bulk comes from energy and agricultural sector.
Now that you know greenhouse gases traps heat energy and when they re-emits it back toward the surface of the earth, results in the increase in average temperature, which we also called greenhouse effect. This effect is very prominent in Pakistan. According to the Asian Development Bank's 2014 report, namely "Assessing the Cost of Climate Change and Adaptation in South Asia – Manila", in the last century, warming trend of 0.57°C in the annual mean temperature was observed from 1901 to 2000 in Pakistan. From 1961 to 2007, an increase of 0.47°C, which was more accelerated, observed. According to the 2009 Technical Report by Pakistan Meteorological Department, winters got more affected as the average winter temperature for increased from 0.52°C to 1.12°C (province to province variation) . Highest increase in winter temperature was observed in the province of Balochistan. From 1960 to 2007, the average annual temperature in Pakistan got increased by 0.87°C (max) and 0.48°C (min) . The fact that winter temperature is increasing in all four provinces of Pakistan and that mean annual temperature showed an increasing trend, that is, increased by 0.57°C in 20th century makes it clear that greenhouse effect is very prominent in Pakistan and don't forget to take into account the accelerated trend of warming, a rise of 0.47°C, from 1961 to 2007. Increasing winter temperature means more summer (warm days).
According to the Global Change Impact Studies Centre's 2005 Final Technical Report for APN CAPaBLE Project , the annual and seasonal trends in the average annual temperature in different climatic zones of Pakistan from the year 1951 to 2000 are as follows : A) the average annual temperature has been increasing in most parts of the country. B) all the regions show an increasing trend for the pre-monsoon summer months (April-May). C) The Balochistan Plateau is getting hotter in all the seasons.
Increasing temperature affects water cycle in negative ways. A warmer climate means more evaporation from land (soil moisture) and water bodies (rivers, lakes, sea and oceans), thus it results in a rise in moisture holding capacity of the atmosphere, and when a storm passes through a warmer region holding more water, we witness heavy rainfall (an atmosphere with more moisture can produce more intense precipitations events, which is exactly what has been observed). For each degree rise in temperature, the moisture holding capacity of air goes up by 7%. Heavy precipitation doesn't mean an increase in total rainfall over a season or over a year. This simply indicates a decrease in moderate rainfall, thus an increase in the length of dry periods. Moisture holding capacity of the atmosphere increases with increasing temperature but it doesn't mean that increased moisture will fall evenly all over the country; rather some zones will see more extreme rainfalls while other areas will see less due to shifting weather patterns and other factors. Most immediate impact of heavy rainfall is the prospect of flooding. According to the statistics mentioned in Asian Development Bank's 2013 report, namely, "Indus Basin Floods: Mechanism, Impacts and Management. Manila" , the super flood of 2010 in Pakistan, alone resulted in over 1,600 casualties. Furthermore, it inundated an area of 38,600 square kilometers and caused damage worth USD 10 billion! In addition to flooding, intense rainfall also increases the risk of landslides. When above-normal downpour increases the water table and saturates the ground, it results unstable slopes, causing a landslide. According to 2014 "Climate Change and Infrastructure, Urban Systems, and Vulnerabilities: Technical Report for the US Department of Energy in Support of the National Climate Assessment. Island Press", heavy rainfall-induced landslides in mountainous urban centers have been observed in Pakistan.
Global Change Impact Studies Centre's 2005 Final Technical Report for APN CAPaBLE Project says that annual precipitation has been increased by 61 mm in Pakistan from 1901 to 2007. Monsoon rains increased by 22.6 mm and winter precipitation got raised by 20.8 mm. The report summarized that annual precipitation has generally been increasing except coastal areas.
With increase in global temperature, it is observed that oceans are expanding (thermal expansion) and glaciers are melting, thus it results in global mean sea level rise.  Intergovernmental Panel On Climate Change (IPCC) Fifth Assessment Report (AR5) says that global mean sea level rose to 0.19 meter over the period of 1901-2010.  Sea level rise for Pakistan is estimated at 1.1 millimeter per year from 1856 to 2000 along the coast of Karachi (Arabian Sea coast). (Source: The Impact of Sea Level Rise on Pakistan's Coastal Zones – In a Climate Change Scenario. 2nd International Maritime Conference at Bahria University, Karachi). According to IPCC's fifth Assessment Report (AR5), mean sea level rise of 0.2 – 0.6 meter will be observed by the end of 21st century. Of course it will affect low-lying coastal areas of Karachi. Inundation of low-lying coastal areas, destruction of mangrove forests and reduction in fish and shrimp productivity (mangroves are breeding grounds for fishes and shrimps).
Let us now see the effects of climate change due to increased greenhouse effect (because of greenhouse gases emission, especially carbon dioxide and methane from coal-fired power plants and coal mining under CPEC respectively) on different sectors of Pakistan. Because of increase in annual mean temperature and precipitation, agriculture sector will be affected the most. Pakistan's economy is agro-based, and it contributes 21% to the total GDP of the country. According to a report produced by World Wild Fund for Nature (WWF) Pakistan, by 2040, a rise in temperature (0.5°C to 2°C), agricultural productivity will decrease by 8-10 percent.(Source: A. Dehlavi et al. 2015. Climate Change Adaptation in the Indus Ecoregion: A Microeconometric Study of the Determinants, Impacts, and Cost Effectiveness of Adaptation Strategies. Islamabad: World Wide Fund for Nature (WWF) Pakistan). A study has shown that there will be a 6% decrease in wheat yield and 15 to 18% decrease in the yield of basmati rice will be observed across the country (except northern areas) by 2080. (Source: M. M. Iqbal et al. 2009. Climate Change Aspersions on Food Security of Pakistan. Science Vision. 15 (1). Islamabad.)
Due to increased greenhouse effect, increased recession of Hindu Kush- Karakoram- Himalayan (HKH) glaciers is observed. This will affect river flows in Indus River System. As Himalayan glaciers will be melting for next 50 years, water flow will raise in Indus River, but after that, because of no glacier reservoirs, flow will decrease substantially by 30 to 40 percent over the next 50 years. (Source: K. Hewitt. 2005. The Karakoram Anomaly? Glacier Expansion and the 'Elevation Effect', Karakoram Himalaya. Inner Asia. Mountain Research and Development: Special Issue – Climate Change in Mountains. 25 (4).). This variation won't just affect the availability of water in upper and lower Indus but will also hit Pakistan's overall agricultural sector. Increasing number of floods due to increase in heavy precipitation in the form of rain because of greenhouse effect, results in  high sediment inflows in artificial water reservoirs (dams) and therefore reduces storage capacity.
Greenhouse gases emission from coal-fired power plants and coal mines, which are and will increase greenhouse effect (increase temperature) will affect the energy sector as well. Hotter temperatures will increase energy demands (increase in air-conditioning requirements) in summers and as a result more dirty energy from coal will be generated and thus more greenhouse gases emission. Himalayan glaciers are melting because of high annual mean temperature, which will reduce the availability of water for hydropower generation. Floods as a result of heavy precipitation will damage power plant infrastructure. Increased atmospheric temperature increases the temperature of water bodies. Nuclear and coal-fired power plants use water for cooling purpose. Not so cool water won't be effective for cooling purpose, thus the efficiency of these plants get reduced.
System of transportation also gets affected by greenhouse effect. Heavy precipitation events cause flooding. Because of old infrastructure of road railways and airports extreme weather events affect their quality. Landslides (as discussed before) affect mountainous transportation.
Mining of coal in Thar Block II by SECMC (Sindh Engro Coal Mining Company- as discussed above), is done by open pit mining procedure because the coal is buried inside layers of ground water . Therefore, the water has to be pumped out of the mines and then it has to be stored somewhere. SECMC has planned to build an effluent disposal reservoir (near Gorano village) in which this waste water will be stored for two and a half years (or more). In 2016, people living in this area protested to stop the construction of reservoir. The waste water will contain Total Dissolved Solids (TDS) , the quantity of which is around 5000 ppm, which is much higher than the World Health Organization (WHO) standards, that sets the maximum contaminant level for TDS at 1000 ppm. People of Gorano village are worried about the seepage from this reservoir, that will possibly damage the quality of the underground water which is being used by them for drinking, farming and other daily life purposes. Furthermore, coal mines puncture and drain groundwater reservoirs in its vicinity and thereby depriving communities living around from the precious natural resource – water! Before burning coal, it is washed to clean it from impurities. This wastewater, full of harmful toxins has to be disposed off somewhere. In Pakistan where no one cares about following rules and regulations, this water could end up being disposed in nearby lakes and rivers. On one hand it makes the water undrinkable and on the other, destroys fresh water habitat.
Combustion of coal not only pollutes air with carbon dioxide, but also with other harmful pollutants, which negatively affect human health. Mercury emissions from coal fired power plants damage nervous, digestive and immune system in human beings. 1/70th of a teaspoon of mercury deposited on a 25-acre lake can make fish unsafe to eat. Sulfur dioxide (SO2), which is produced when sulfur in coal reacts with oxygen, when reacts with other molecules in atmosphere it produces acidic particulates. When these particulates are inhaled they can cause asthma and bronchitis. Sulfur dioxide is also responsible for acid rain! These plants also emits nitrous oxides (NOx), which when inhaled can cause irritation of lung tissues and make the inhaler susceptible to chronic respiratory diseases like pneumonia and influenza.
Coal ash, which is the by-product of coal combustion and contains concentrated heavy metals, including many known carcinogenic and neurotoxic chemicals, is either buried underground or stored in open reservoirs. During heavy precipitation event, this highly toxic ash mixes with water that runs off into nearby fresh water bodies and pollutes them.
So what is the ultimate purpose of CPEC? At such hefty environmental cost, all that economic prosperity becomes meaningless. You are digging in the land of Thar for coal and at the same time depriving the communities living there of fresh water! Because of greenhouse effect, Himalayan glaciers are melting which is affecting water flow in Indus river system has been affected, crop yields are reducing, people are dying from extreme weather events like floods, droughts and heat waves, coastal land is inundating due to sea level rise, transport infrastructure is being destroyed by heavy precipitation and people are inhaling polluted air and drinking water full of carcinogenic and neurotoxic pollutants because we want energy form coal! World is progressing. Countries, including China are reducing their fossil fuel energy infrastructure and boosting the use of renewable energy resources. Protecting climate is necessary. For Pakistan burning coal for energy is like firing your own house for some heat! Stop it! Stop burning coal!
Sources:
https://www.reuters.com/article/us-pakistan-energy-coal/pakistan-ramps-up-coal-power-with-chinese-backed-plants-idUSKBN17Z019
K. A. Mir and M. Ijaz. 2015. Greenhouse Gas Emissions Inventory of Pakistan for the Year 2011–2012. GCISC-PR-19. Islamabad: Global Change Impact Studies Centre (GCISC).
M. Ahmed and S. Suphachalasai. 2014. Assessing the Cost of Climate Change and Adaptation in South Asia. Manila: Asian Development Bank.
Global Change Impact Studies Centre. 2005. Final Technical Report for APN CAPaBLE Project. Islamabad. http://www.gcisc.org.pk/2005-CRP01-CMY-Khan_CAPaBLE_FinalReport.pdf
Q. Z. Chaudhry et al. 2009. Climate Change Indicators of Pakistan. Technical Report. No. 22.Islamabad: Pakistan Meteorological Department.
T. J. Wilbanks and S. Fernandez. 2014. Climate Change and Infrastructure, Urban Systems, and Vulnerabilities: Technical Report for the US Department of Energy in Support of the National Climate Assessment. Island Press.
Global Facility for Disaster Reduction and Recovery. 2011. Climate Risk and Adaptation Country Profile. Washington DC: World Bank.
Dehlavi et al. 2015. Climate Change Adaptation in the Indus Ecoregion: A Microeconometric Study of the Determinants, Impacts, and Cost Effectiveness of Adaptation Strategies. Islamabad: World Wide Fund for Nature (WWF) Pakistan.)
M. M. Iqbal et al. 2009. Climate Change Aspersions on Food Security of Pakistan. Science Vision. 15 (1). Islamabad.)
K. Hewitt. 2005. The Karakoram Anomaly? Glacier Expansion and the 'Elevation Effect', Karakoram Himalaya. Inner Asia. Mountain Research and Development: Special Issue – Climate Change in Mountains. 25 (4).
Azerbaijan seeks to become the green energy supplier of the EU
Recently, Georgia, Azerbaijan, Hungary and Romania signed an agreement to build a strategic partnership regarding green energy. According to the document of the text, these four countries will be working together to develop a 1,195 kilometer submarine power cable underneath the Black Sea, thus effectively creating an energy transmission corridor from Azerbaijan via Georgia to Romania and Hungary. For Europe, this is a golden opportunity that must be seized upon.
According to the International Monetary Fund, "Europe's energy systems face an unprecedented crisis. Supplies of Russian gas—critical for heating, industrial processes and power—have been cut by more than 80 percent this year. Wholesale prices of electricity and gas have surged as much as 15-fold since early 2021, with severe effects for households and businesses. The problem could well worsen."
For this reason, Europe should switch as soon as possible to green energy supplies, so that they will rely less upon Russian gas and oil in the wake of the Ukraine crisis. This will enable Europe to be energy independent and to fulfill its energy needs by relying upon better strategic partners, such as Azerbaijan, who are not hostile to Europe's national security and the West more generally.
By having this submarine power cable underneath the Black Sea, Azerbaijan can supply not only Hungary and Romania with green energy, but the rest of Europe as well if the project is expanded. Israel, as a world leader in renewable energy, can also play a role in helping Azerbaijan become the green energy supplier of the EU, as the whole project requires Azerbaijan to obtain increased energy transmission infrastructure. Israel can help Azerbaijan obtain this energy transmission infrastructure, so that Azerbaijan can become Europe's green energy supplier.
According to the Arava Institute of the Environment, "Israel, with its abundant renewable energy potential, in particular wind and solar, has excellent preconditions to embark on the pathway towards a 100% renewable energy system. Accordingly, Israel has already made considerable progress with regard to the development of renewable energy capacities." The Israeli government has been pushing hard for a clean Israeli energy sector by 2030. Thus, Israel has the technical know-how needed to help Azerbaijan obtain the infrastructure that it needs to become the green energy supplier of Europe following the crisis in the Ukraine.
Given the environmental conditions present in Azerbaijan, which has an abundance of access to both solar and wind power, with Israeli technical assistance, Azerbaijan can help green energy be transported through pipelines and tankers throughout all of Europe, thus helping to end the energy crisis in the continent. In recent years, Europe has sought to shift away from oil and gas towards more sustainable energy.
With this recent agreement alongside other European policies, these efforts are starting to bear fruits. In 2021, more than 22% of the gross final energy consumed in Europe came from renewable energy. However, different parts of Europe have varying levels of success. For example, Sweden meets 60% of its energy needs via renewable energy, but Hungary only manages to utilize renewable energy between 10% and 15% of the time. Nevertheless, it is hoped that with this new submarine power cable underneath the Black Sea, these statistics will start to improve across the European Union and this will enable Europe to obtain true energy independence, free of Russian hegemony.
Energy Technology Perspectives 2023: Opportunities and emerging risks
The energy world is at the dawn of a new industrial age – the age of clean energy technology manufacturing – that is creating major new markets and millions of jobs but also raising new risks, prompting countries across the globe to devise industrial strategies to secure their place in the new global energy economy, according to a major new IEA report.
Energy Technology Perspectives 2023, the latest instalment in one of the IEA's flagship series, serves as the world's first global guidebook for the clean technology industries of the future. It provides a comprehensive analysis of global manufacturing of clean energy technologies today – such as solar panels, wind turbines, EV batteries, electrolysers for hydrogen and heat pumps – and their supply chains around the world, as well as mapping out how they are likely to evolve as the clean energy transition advances in the years ahead.
The analysis shows the global market for key mass-manufactured clean energy technologies will be worth around USD 650 billion a year by 2030 – more than three times today's level – if countries worldwide fully implement their announced energy and climate pledges. The related clean energy manufacturing jobs would more than double from 6 million today to nearly 14 million by 2030 – and further rapid industrial and employment growth is expected in the following decades as transitions progress.
At the same time, the current supply chains of clean energy technologies present risks in the form of high geographic concentrations of resource mining and processing as well as technology manufacturing. For technologies like solar panels, wind, EV batteries, electrolysers and heat pumps, the three largest producer countries account for at least 70% of manufacturing capacity for each technology – with China dominant in all of them. Meanwhile, a great deal of the mining for critical minerals is concentrated in a small number of countries. For example, the Democratic Republic of Congo produces over 70% of the world's cobalt, and just three countries – Australia, Chile and China – account for more than 90% of global lithium production.
The world is already seeing the risks of tight supply chains, which have pushed up clean energy technology prices in recent years, making countries' clean energy transitions more difficult and costly. Increasing prices for cobalt, lithium and nickel led to the first ever rise in EV battery prices, which jumped by nearly 10% globally in 2022. The cost of wind turbines outside China has also been rising after years of declines, and similar trends can be seen in solar PV.
"The IEA highlighted almost two years ago that a new global energy economy was emerging rapidly. Today, it has become a central pillar of economic strategy and every country needs to identify how it can benefit from the opportunities and navigate the challenges. We're talking about new clean energy technology markets worth hundreds of billions of dollars as well as millions of new jobs," said IEA Executive Director Fatih Birol. "The encouraging news is the global project pipeline for clean energy technology manufacturing is large and growing. If everything announced as of today gets built, the investment flowing into manufacturing clean energy technologies would provide two-thirds of what is needed in a pathway to net zero emissions. The current momentum is moving us closer to meeting our international energy and climate goals – and there is almost certainly more to come."
"At the same time, the world would benefit from more diversified clean technology supply chains," Dr Birol added. "As we have seen with Europe's reliance on Russian gas, when you depend too much on one company, one country or one trade route – you risk paying a heavy price if there is disruption. So, I'm pleased to see many economies around the world competing today to be leaders in the new energy economy and drive an expansion of clean technology manufacturing in the race to net zero. It's important, though, that this competition is fair – and that there is a healthy degree of international collaboration, since no country is an energy island and energy transitions will be more costly and slow if countries do not work together."
The report notes that major economies are acting to combine their climate, energy security and industrial policies into broader strategies for their economies. The Inflation Reduction Act in the United States is a clear example of this, but there is also the Fit for 55 package and REPowerEU plan in the European Union, Japan's Green Transformation programme, and the Production Linked Incentive scheme in India that encourages manufacturing of solar PV and batteries – and China is working to meet and even exceed the goals of its latest Five-Year Plan.
Meanwhile, clean energy project developers and investors are watching closely for the policies that can give them a competitive edge. Relatively short lead times of around 1-3 years on average to bring manufacturing facilities online mean that the project pipeline can expand rapidly in an environment that is conducive to investment. Only 25% of the announced manufacturing projects globally for solar PV are under construction or beginning construction imminently, according to the report. The number is around 35% for EV batteries and less than 10% for electrolysers. Government policies and market developments can have a significant effect on where the rest of these projects end up.
Amid the regional ambitions for scaling up manufacturing, ETP-2023 underscores the important role of international trade in clean energy technology supply chains. It shows that nearly 60% of solar PV modules produced worldwide are traded across borders. Trade is also important for EV batteries and wind turbine components, despite their bulkiness, with China the main net exporter today.
The report also highlights the specific challenges related to the critical minerals needed for many clean energy technologies, noting the long lead times for developing new mines and the need for strong environmental, social and governance standards. Given the uneven geographic distribution of critical mineral resources, international collaboration and strategic partnerships will be crucial for ensuring security of supply.
How is Venezuela benefiting from the sale of Petroleum Coke to India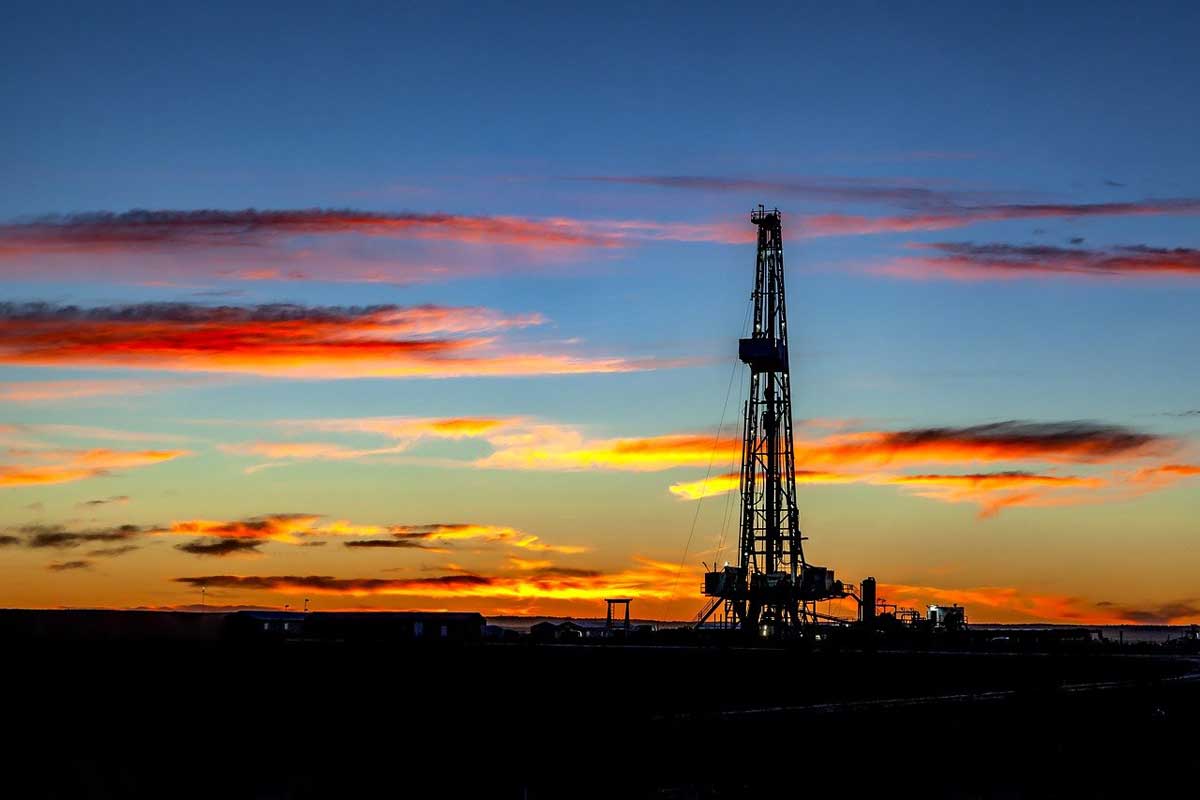 Production and Supply of Venezuelan Oil
Venezuela, a nation on South America's northern coast, has long been recognised for its oil output and demand; in 2016, Venezuela produced 2,355,423,55 barrels of oil per day, putting it 12th in the world. Venezuela, a nation where oil continues to have a dominating and fundamental role in fortunes. Oil sales account for more than 99% of export revenues and one-quarter of GDP. In 2013, the price of oil barrels sold by Venezuela was $100 per barrel, but it dropped to $30 per barrel in 2016. Venezuela has supplied oil to several nations, including the United States, China, and others. In 1959, India established diplomatic ties with the nation. Only a few nations, such as India and Venezuela, trade in a single commodity, and that is exactly what the relationship between India and Venezuela is. Although 75% of India's oil imports come from the Middle East area, the Middle East has provided just 59% of oil since 2014, which is 16% less than in 2017 as the remainder was supplied exclusively by Venezuela, which can be seen as a result of the diversification strategy by the Indian government. Although the Indian market has been critical for the Northern country in Latin America because it is the second-largest cash-paying customer yet when the United States imposed sanctions on Venezuela in 2019, Venezuela was forced to look to other countries such as Russia and China when it ceased oil exports to India.
Venezuela, India, and Petroleum Coke
Petroleum coke which is a carbonaceous substance produced during the oil refining process. Venezuela has supplied petroleum coke to a number of nations, including China and Bolivia. Even before Covid19, the biggest exporter of Petroleum Coke from Venezuela was Bolivia, and by 2020, Venezuela was the world's 107th largest exporter of Petroleum Coke. Although the Supreme Court has banned the use of Pet Coke in the states of Haryana, Uttar Pradesh, and Rajasthan in 2017, the CPCB (Central Pollution Control Board) directed for its use in all states, despite the fact that a tonne of Pet Coke is more expensive than coal and produces more energy when burned, and Pet Coke can also be used as a replacement for coal because when Pet Coke is turned into fuel, the calorific value is at 8000 Kcal/Kg, which is twice the Kg which is twice the value of average coal which is used in the generation of electricity, not only that but Pet Coke also has a low volatile matter and when evaporated there are no losses, it is also easy to transport when compared to the liquid fuels. For the first time, Indian companies started to import significant volumes of Petroleum coke from Venezuela since the beginning of 2022, as for the past couple of months and since March 2022, India has been suffering from electricity shortage due to coal crisis, as there has been a surge in coal prices globally to record high prices ever since the Russia-Ukraine war began, many countries such as India and even many of the developed countries in Europe have also been suffering because of the conflict as Russia which controls the Nord Stream which supplies gas to Europe has been shut down by Russia giving excuses such as "maintenance of the pipeline" this conflict could be disastrous for countries like UK, Germany and many other which directly depend on the Russian gas supply to not just run factories but which also helps to keep people homes warm enough, many countries are worried that this may lead to a winter recession in European countries and due to this many countries have started to open their coal plants, in times like these the supply of Pet Coke from countries like Venezuela to countries like India could be a major helping factor and for the past few months, Indian companies have been importing significant amounts of Pet Coke from Venezuela in massive quantities, as using Pet Coke can be beneficial for India as the Russia Ukraine war, which is affecting so many countries, with the supply of Pet Coke, India will not have to rely on the supply of coal to run its energy plants. Many cement factories in India got 1,60,000 tonnes of Pet Coke between April and July, with another shipment of at least 80,000 tonnes sent in August. Prior to buying from Venezuela, the Asian behemoth had to depend on nations such as the United States or Saudi Arabia.
Conclusion
Both countries understand that if Venezuela continues to export huge amounts of Pet Coke to India, it will benefit not only India but also the South American country because when India used to import oil from Venezuela, India was the second largest importer of oil for Venezuela, and now if India starts importing the same amount of Pet Coke from Venezuela, it could provide relief to the country that has been suffering for the past three years ever since the USA has pu The nation has been selling Pet Coke at a $50-$60 discount compared to the US stuff. Venezuela has been stockpiling Pet Coke for a long time because it may help the Latin American country solve its infrastructure woes and is making strides by supplying not only to the Indian market but if Venezuela could supply more to the global markets as it has been producing more than 25 million tonnes of Pet Coke on a daily basis. If the commerce between Petroleum Coke continues, India will not have to depend on any country such as the US or Russia, since the Russia-Ukraine conflict has made it difficult for countries such as India to side with any of the nations, and for Venezuela, it will assist the country to grow its economy again.