America's Militarized Economy
Donald Trump's biggest success, thus far into his Presidency, has been his sale of $400 billion (originally $350 billion) of U.S.-made weapons to the Saudi Arabian Government, which is owned by its royal family, after whom that nation is named. This sale alone is big enough to be called Trump's "jobs plan" for Americans. It is also the biggest weapons-sale in all of history. It's 400 billion dollars, not 400 million dollars; it is gigantic, and, by far, unprecedented in world-history.
The weapons that the Sauds and their friends, the 7 monarchies that constitute the United Arab Emirates, are using right now, in order to conquer and subdue Yemen, are almost entirely made in America. That's terrific business for America. Not only are Americans employed, in strategically important congressional districts (that is, politically important congressional districts), to manufacture this equipment for mass-murdering in foreign lands that never threatened (much less invaded) America, but the countries that purchase this equipment are thereby made dependent upon the services of those American manufacturers, and of the taxpayer-funded U.S. 'Defense' Department and its private military contractors such as Lockheed Martin, to maintain this equipment, and to train the local military enforcers, on how to operate these weapons. Consequently, foreign customers of U.S. military firms are buying not only U.S. weapons, but the U.S. Government's protection — the protection by the U.S. military, of those monarchs. They are buying the label of being an "American ally" so that the U.S. news media can say that this is in defense of American allies (regardless of whether it's even that). American weapons are way overpriced for what they can do, but they are a bargain for what they can extract out of America's taxpayers, who fund the U.S. 'Defense' Department and thus fund the protection of those monarchs: these kings and other dictators get U.S. taxpayers to fund their protection. It's an international protection-racket funded by American taxpayers and those rulers, in order to protect those rulers; and the victims aren't only the people who get slaughtered in countries such as Afghanistan, and Iraq, and Libya, and Syria, and Yemen, and Palestine, but also (though only financially) are the American public, who get fleeced by it — the American public provide the bulk of the real funding for this operation to expand the lands where America's allies rule, and so to serve both America's aristocracy and the aristocracies that are America's allies.
This is how today's America enforces its 'democracy' around the world, so that America can spread this 'democracy', at gunpoint, and at bomb-point, like America's allies, those Kings and Emirs, and the apartheid regime in Israel, are doing, to the people whom they kill and conquer, with help from the taxpayer-funded American military — funded to protect those aristocrats, against their respective publics, and to further enrich America's own aristocrats, at the expense of America's own public.
The global 'aggressor' has been identified by America's previous President, Barack Obama, who won office like Trump did, by promising 'a reset' in relations with post-communist Russia, and by mocking Obama's opponent (Mitt Romney) for having called Russia "the number one geopolitical foe" — which America's aristocracy has historically considered Russia to be, ever since the aristocracy in Russia fled and were killed in 1917, which caused America's and other aristocracies to fear and hate Russia and Russians, for having ousted its aristocracy, this being an act that aristocrats everywhere are determined to avenge, regardless of 'ideology'. (Similarly, America and its pro-aristocracy foreign allies, seek to avenge Iran's 1979 overthrow of the Shah.) As Obama's own actions during his subsequent Presidency made clear, and as he already had started in 2011 (if not from day one of his Presidency) secretly to implement, he privately agreed with what Romney said on that occasion, but he was intelligent enough (which his opponent obviously was not) to recognize that the American public, at that time, did not agree with it but instead believed that Islamic terrorists and aristocrats such as the Sauds who finance them are that); and Obama took full advantage of his opponent's blunder there, which helped Obama to win a second term in the White House (after having skillfully hidden from the public during his first term, his intention to weaken Russia by eliminating leaders who were friends or even allies of Russia, such as in Syria, and Ukraine).
This is American 'democracy', after all (rule by deceit, lies), and that's the reason why, when Russia, in 2014, responded to the U.S. coup in Ukraine (a coup under the cover of anti-corruption demonstrations) which coup was taking over this large country next-door to Russia and thus constituted a deadly threat to Russia's national security, Obama declared Russia to be the world's top 'aggressor'. Obama overthrew Ukraine and then damned Russia's leader Putin for responding to Obama's aggressive threat against Russia from this coup in neighboring Ukraine. Russia was supposedly the 'aggressor' because it allowed the residents of Crimea — which had been part of Russia until the Soviet dictator in 1954 had arbitrarily handed Crimea to Ukraine — to become Russian citizens again, Russians like 90% of them felt they still were, despite Khrushchev's transfer of them to Ukraine in 1954. The vast majority of Crimeans felt themselves still to be Russians. But Obama and allies of the U.S. Government insisted that the newly installed Government of Ukraine must rule those people; those people must not be permitted to rule (or be ruled) by people they've participated in choosing.
Ever since at least 2011, the U.S. Government was planning to overthrow Ukraine's democratically elected Government; and the plan started being put into action by no later than 1 March 2013 inside America's Ukrainian Embassy. In preparation for this planned coup ("the most blatant coup in history"), a poll of Crimeans was funded by the International Republican Institute and USAID, in which Gallup scientifically sampled Crimeans during 16-30 May 2013, six months prior to the forced rejection on 20 November 2013 of EU membership by Ukraine's democratically elected government — that's six months prior to the Ukrainian Government's rejection that Obama's team were intending to use as being the pretext for the anti-Government demonstrations, which would start on Kiev's Maidan Square the day after this forced rejection, on November 21st. The poll of Crimeans (which was made public on 7 October 2013) found (here are highlights):
p.14:
"If Ukraine was able to enter only one international economic union, which entity should it be with?"
53% "Customs Union with Russia, Belarus and Kazakhstan"
17% "The European Union"
p.15:
"How would you evaluate your attitude to the following entities?"
"Russia":  68% "Warm";  5% "Cold"
"USA":  6% "Warm";  24% "Cold"
p.17:
"In your opinion, what should the status of Crimea be?"
"Autonomy in Ukraine (as today [under Crimea's 1992 Constitution and as subsequently celebrated by RFE/RL on 20 January 2011] )":  53%.
"Common oblast of Ukraine [ruled under Ukraine's 1991 Constitution]":  2%.
"Crimea should be separated and given to Russia":  23%.
In other words: prior to the U.S. State Department and CIA operation to steal Ukraine's government from Ukraine's citizens — including especially from the residents of the sole autonomously governed region in Ukraine, which was Crimea — 53% of Crimeans wanted continued autonomy, 23% wanted not only a total break away from the Ukrainian Government but their becoming again citizens of Russia, such as had existed until 1954; and only 2% wanted restoration of the situation in 1991 when Crimea was briefly a "common oblast" or regular region within Ukraine, a federal state within Ukraine just like all the other states within Ukraine were. And, obviously, after America's coup in Ukraine, the percentage who wanted a total break away from Ukraine rose even higher than it had been before.
Consequently, the U.S. demand that the newly imposed Ukrainian regime, which Obama's coup created, made upon Crimea subsequent to the coup, and which demand both Obama and his successor Trump insist must be imposed upon and obeyed by Crimeans if the anti-Russia sanctions are even possibly to end, is the demand that Crimeans, in that May 2013 poll, even prior to the bloody Obama coup and the takeover of Ukraine by rabidly anti-Crimean Ukrainian nazis, had supported by only 2% (it was demanding reimposition of the brief 1991 Ukrainian relationship, which Crimeans had rejected in 1991), as compared to the 53% of Crimeans who favored continuation of Crimean "autonomy," and the 23% who favored becoming Russians again.
Furthermore, the May 2013 poll showed that only 17% of Crimeans favored becoming part of the EU, whereas 53% preferred to be part of the "Customs Union with Russia, Belarus and Kazakhstan"; so, clearly, Crimeans, prior to the democratically elected Ukrainian Government's having declined the EU's offer, overwhelmingly wanted Ukraine's democratically elected Government to do precisely what it did — to turn down the EU's offer.
During the U.S. coup, and immediately after it, until the 16 March 2014 Crimean referendum on what to do about it, Crimeans saw and heard on television and via the other Ukrainian media, reports that could only have terrified them about the new Government's intentions. Clearly the U.S. regime had no objection to placing nazis in charge, and Crimeans are intensely anti-nazi — not only anti-Nazi during Hitler's time, but against nazism, the racist-fascist ideology, itself, regardless of which group it's targeting; but, in their case, it targets Crimeans, and, more broadly, Russians.
A January 2015 poll of Crimeans was financed by the U.S.-allied Canadian Government, and never made public by them but released in early February only on an obscure site of the polling organization and never reported to the public in the Western press, and this poll found (probably to the sponsors' enormous disappointment) that 93% of respondents did "endorse Russia's annexation of Crimea" and 4% did not. On 16 March 2015, the U.S. State Department issued a statement: "On this one year anniversary of the sham 'referendum' in Crimea, held in clear violation of Ukrainian law and the Ukrainian constitution, the United States reiterates its condemnation of a vote that was not voluntary, transparent, or democratic." No evidence was provided for any of that assertion, simply the allegation. Four days later, the far more honest Kenneth Rapoza at Forbes headlined "One Year After Russia Annexed Crimea," and he opened:
The U.S and European Union may want to save Crimeans from themselves. But the Crimeans are happy right where they are. One year after the annexation of the Ukrainian peninsula in the Black Sea, poll after poll shows that the locals there — be they Ukrainians, ethnic Russians or Tatars are mostly all in agreement: life with Russia is better than life with Ukraine.
Little has changed over the last 12 months. Despite huge efforts on the part of Kiev, Brussels, Washington and the Organization for Security and Cooperation in Europe, the bulk of humanity living on the Black Sea peninsula believe the referendum to secede from Ukraine was legit.  At some point, the West will have to recognize Crimea's right to self rule.
The U.S. and its allies have a different idea than that. They reject Rapoza's view.
The United States claims to support 'democracy'. But it demands imposition upon Crimeans of a rabidly anti-Crimean Government. What kind of 'democracy' does the United States actually support? Has the U.S. Government answered that question in Crimea — and, in Ukraine — by its actions there? Obama supported this kind of 'democracy', and this kind. He wanted this kind of treatment of Crimeans. Trump hasn't yet made clear whether he does, too; but his official representatives have made clear that they do.
America has a militarized economy. It also currently has the very highest percentage of its people in prison out of all of the world's 222 countries and so certainly qualifies as a police state (which Americans who are lucky enough to be not amongst the lower socio-economic classes might find to be a shocking thing to assert). On top of that, everyone knows that America's military spending is by far the highest in the world, but many don't know that it's the most corrupt and so the U.S. actually spends around half of the entire world's military budget and that the U.S. 'Defense' Department is even so corrupt that it has been unauditable and thus unaudited for decades, and that many U.S. military programs are counted in other federal departments in order to hide from the public how much is actually being spent each year on the military, which is well over a trillion dollars annually, probably more than half of all federal discretionary (which excludes interest on the debt, some of which pays for prior wars) spending. So, it's a very militarized economy, indeed.
This is today's American 'democracy'. Is it also 'democracy' in America's allied countries? (Obviously, they are more democratic than America regarding just the incarceration-rate; but what about generally?) Almost all of those countries continue to say that America is a democracy (despite the proof that it is not), and that they are likewise. Are they correct in both? Are they allied with a 'democracy' against democracy? Or, are they, in fact, phonies as democracies? These are serious questions, and bumper-sticker answers to them won't suffice anymore — not after invading Iraq in 2003, and Libya in 2011, and Syria right afterward, and Ukraine in 2014, and Yemen today, etc.
Please send this article along to friends, and ask for their thoughts about this. Because, in any actual democracy, everyone should be discussing these issues, under the prevailing circumstances. Taxpayer-funded mass-slaughter is now routine and goes on year after year. After a few decades of this, shouldn't people start discussing the matter? Why haven't they been? Isn't this the time to start? Or is America so much of a dictatorship that it simply won't happen? We'll see.
Author's note: first posted at Unz Review
Weather and White House Turmoil as Elections Loom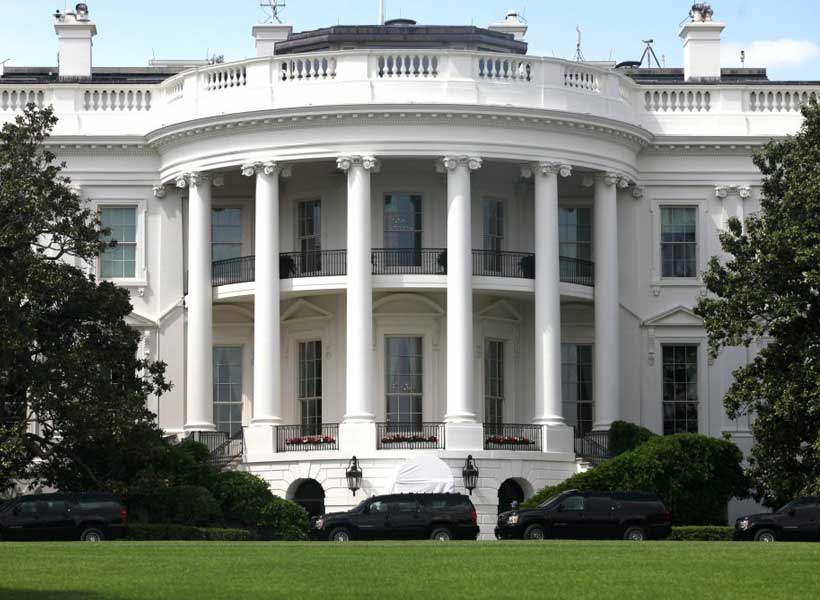 Hurricane Michael wreaked havoc as it traversed the Florida panhandle.  The first Category 5 hurricane to hit the area since 1881 when records began, its 155 mph winds (only 5 mph short of Category 6) felled massive trees, blew away houses, collapsed buildings and left devastation in its wake.  Relatively fast moving at 14 mph, it was soon gone continuing as a Category 3 into neighboring Georgia and then further up its northeasterly path.  It seemed to signify a stamp of approval for the Inter-governmental Panel on Climate Change (IPCC) report on holding earth to a 1.5 degree Celsius warming issued a couple of days earlier.  We are at one degree now so storms can only be expected to get worse.
In northeastern Turkey, a 300-year old stone bridge disappeared overnight.  Villagers convinced it had been stolen called in the police.  Further investigation concluded it had been washed away by a flash flood caused by a sudden summer thunderstorm further upstream — clearly far more intense than in the previous three centuries.
Ever more powerful hurricanes, monsoons and forest fires point to a proliferation of extreme weather events that experts relate to global warming.  Yet President Donald Trump and his administration remain obdurate in climate change denial.
Thins are certainly warming up in the White House.  Nikki Haley announced her resignation in an amicable meeting with the president.  A staunch defender of many of Mr. Trump's most egregious foreign policy changes, the UN Representative will be leaving at the end of the year to pursue opportunities in the private sector.  So said the announcement.  An astute and ambitious politician she has probably reassessed the costs versus benefits of remaining in a Trump administration.  Some tout her as a future presidential candidate.  Should she be successful she will be the first woman president, who also happens to be of Indian and Sikh ancestry.
The rap singer Kanye West visited the president in the Oval office.  A ten-minute rant/rap praising him was followed by a hug for which Mr. West ran round the wide desk that had been seemingly cleared of all paraphernalia for the performance.  He is one of the eight percent of blacks voting Republican.  Sporting the Trump trademark, Make-America-Great-Again red hat, he claimed it made him Superman, his favorite superhero.  And some suggested it was all further proof the place had gone insane.
A little over three weeks remain to the U.S. midterm elections on November 6th.  Their proximity is evidenced not by rallies or debates rather by the barrage of negative TV ads blasting opponents with accusations of shenanigans almost unworthy of a felon.  A couple of months of this and you lose any enthusiasm for voting.  Perhaps it is one reason why nearly half the electorate stays home.  Given such a backdrop, the furor over 'Russian meddling' in elections appears to be a trifle misplaced.  Others call the whole business a 'witch hunt' and state flatly the U.S. does the same.
The old idiom, 'put your own house in order' is particularly apt when we realize the beginning of this affair  was a Democratic National Committee email leak showing 'the party's leadership had worked to sabotage Bernie Sanders' presidential campaign'.  It resulted in the resignation of DNC chair Debbie Wasserman Schultz.
Always fair, aboveboard elections?  Not bloody likely, as the British would say.  Given the rewards, it's against human nature.
The hot November for Trump is arriving
Political turmoil in the United States has become extremely unpredictable. The turn of events became worse with an op-ed at the New York Times on September 5. Former White House strategist Steve Bannon described it as a coup against Donald Trump.
The reality is that the president faces domestic problems in his second year in office. This has rarely happened in the US political history. The issue is of great importance with regard to the approaching mid-term congressional elections in November. Republicans have the majority in the House of Representatives and the Senate, but they feel the risk of losing the majority in both houses due to Trump's record.
Indeed, a feeling has emerged among some American politicians that their country is heading in the wrong direction because of Trump's policies. Even former President Barack Obama has joined the election campaigns by breaking his promise not to get involved in political affairs.
The situation is not also good for Trump internationally. Disagreement with the European Union – a traditional ally of the United States – over trade and political issues, trade war with China, increasing tension with Russia, exit from international treaties such as the Paris climate agreement and the 2015 multilateral nuclear agreement Iran, have all made Trump to look dangerous in the eyes of the world. All these issues have made the situation unfavorable for Trump and his government at home and abroad.
But what is the answer of the president of the United States to these criticisms? The answer to this question is one word: economy. However, Trump is proud of his economic record.
According to statistics, the Labor Department published on September 8, US employment growth in August has beat market expectations, the non-farm payrolls increased by 201,000 from the previous month. Analysts were expecting growth of about 195,000.
The unemployment rate for August remained low at 3.9 percent. The average hourly wage rose 2.9 percent from the year before. That's the highest level since June 2009. The latest figures are increasing speculation that the Federal Reserve will raise its key interest rate this month. The US economy expanded 4.2 percent in the April-to-June quarter, and is expected to grow more than 3 percent in this quarter.
But the economy cannot keep the president of the United States from the edge of criticism. Trump is in a difficult situation and worried about the result of the election and possible control of Congress by Democrats.
Issues such as the confessions of Trump's former lawyer Michael Cohen on bribing women for having affairs with Trump and Russia's possible involvement in the 2016 presidential election could possibly lead to his impeachment and his dismissal from power.
The US constitution says that the impeachment of the president should be endorsed by representatives from both chambers of Congress – the House of Representatives and the Senate. Democrats now have 49 seats in the 100-member Senate, and if they get 51 seats in the November election, they will still need at least 15 Republican senators to impeach Trump.
Still, if Democrats win the November election, even if this victory does not lead to Trump's impeachment, it can put further pressure on him and cripple his government. According to a CNN poll, decrease in Trump's popularity even among his supporters shows that the days following the November election will be hard times for Trump and his government.
First published in our partner MNA
From Obama to Al Gore: Democrats taking stance against Trump
Overcoming the current president of the United States has turned into the main goal of the Democrats in the United States. American Democrats who have been isolated in the last two years, and lost the White House, the House of Representatives, the Senate, and many governorates, are now planning to win the Congress elections.
On the other hand, the public dissatisfaction raised over the performance of the US President has given hope to the Democrats for winning the midterm elections.
The president of the United States, speaking among his proponents, has warned about the Democrats' victory in the US midterm elections. Trump has explicitly stated that if Democrats win the elections, many of his decisions will be destroyed. The US Democrats believe that if they fail in midterm elections, they won't be able to return to power at least until 2024. Therefore, the Democrats will do their best to succeed in the upcoming elections. As we get closer to the Congress elections in November, we will see an increase in the verbal and political attacks of Democrats against Trump and his companions at the White House. Some analysts believe that if the Republicans fail in the mid-term elections, we'll see a broad gap formed between the traditional Republicans and the Trump government. This gap exists at the moment, but the leaders of the Republican Party and its affiliated media avoid from fully disclosing it. However, it seems that if the Republicans lose the US Congress, it will be difficult for the Republican leaders to continue this game! In this case, Trump will be the main accuser of this defeat. The Democrats know well that the Republican defeat in the midterm elections will intensify the disagreement between the party members, and thus will lead to the possible defeat of Trump in the next presidential elections.
In recent days, many of the American Democrats have intensified their verbal and political attacks on President Donald Trump. Former Secretary of State John Kerry implicitly stated that he would not rule out running for president in 2020. Kerry was the Democratic nominee for president in 2004 but ultimately lost the election to former US President George W. Bush. He had also emphasized on the critical situation of the United States following the presence of Trump at the White House. Also Al Gore, the former vice president and Democratic presidential candidate, publicly called for President Donald Trump to resign. Moreover, former US President Barack Obama challenged the existing policies in the United States during John McCain's funeral, without naming Trump. Delivering his eulogy, Obama said: "So much of our politics, our public life, our public discourse can seem small and mean and petty, trafficking in bombast and insult and phony controversies and manufactured outrage."
The fact is that one of the main goals of the American Democratic Party leaders in their recent political attacks on Trump is winning the US mid-term elections and the conquest of the House of Representatives and the Senate. Right now the republicans hold the majority of the Congress, and many members of the party, while opposing Trump's policies, are not willing to confront him and stand up against the White House. But the Democrats, on the other hand, are trying to provide the ground for their victory in the 2020 presidential elections by explicitly criticizing, and even resisting to some of Trump's decisions. Democrats such as John Kerry, believe that if the Republicans fail in the Congress midterm elections and lose their dominance on the House of Representatives and Senate, it will be difficult for Trump to win the 2020 presidential elections. However, if the democrats fail this time against Republicans, just like the way they did in 2016, and lose seats in the House of Representatives and the Senate, Trump will not have a difficult way to win the next presidential election. Many American think-tanks and analysts believe that the mid-term elections this year (2018) will turn into a rigorous opposition between Trump's supporters and opponents.
It should be noted here that Democrat candidates for the presidential election in 2020 are not yet introduced. As John Kerry has announced, this is supposed to be after the Congress elections. Bernie Sanders, Joe Biden and John Kerry are considered as possible candidates for the next US presidential elections. However, some Democrat leaders believe that they should introduce a new figure for this battle.
It is yet not clear that who will be the final nominee of the Democrats, but it seems that many of the party's supporters do not have much confidence in their leaders anymore! In the run-up to the 2016 presidential election, Bernie Sanders became the sacrifice of the secret lobbies of the Democrats' senior figures. Later on, it became clear that Democrat leaders had agreed on Hillary Clinton's presence from the very beginning, and the impartial gesture in the Clinton-Sanders competition was nothing but a lie. This caused many of the American citizens to vote for Trump instead of Sanders. Anyway, this time the Democratic Party has a hard time to persuade the party's supporters, and the Congress elections will, to a great extent, depict the political and social composition in the United States.
First published in our partner MNA