After a New Massacre, Charges That ISIS Is Operating With Assad and the Russians
Authors: Anne Speckhard, Ardian Shajkovci
On July 25 in the Syrian province of Sweida a massacre began in the early morning. Ten jihadists from the so-called Islamic State entered Sweida town. They wore the traditional baggy trousers and loose-fitting overgarments of Druze men, but beneath the clothes they had hidden explosive vests. Three detonated in the main vegetable market, then one of them accompanied the many injured to the hospital and set off his explosive charge there. The other six suicide bombers were overcome before they could detonate, according to senior officials in the Druze community.
At the same time, hundreds of ISIS fighters entered three nearby villages, moving house-by-house slitting throats and shooting to death men, women and children. Some reported that the killers left a witness from each family alive to tell their hideous story. In all, 273 Druze were killed and 220 injured, Druze officials told us.
They strongly suspect that the attack by ISIS was carried out in cooperation with the Russian-backed Syrian regime of Bashar al-Assad, and this is corroborated to some extent by ISIS prisoners we have interviewed who are being held by U.S.-allied Kurdish forces here in northern Syria.  The Druse politicians and officials came here to try to forge an alliance with like-minded Kurds for mutual self-protection, which is when they told us the details of the massacre.
News of the atrocity has been reported internationally, but the story behind it still is not well understood.
The Druze are one of the smaller minorities in Syria, perhaps three percent of the population. But their reputation as fighters in the wars of the Levant goes back centuries.  Altogether, they number about a million adherents of a monotheistic, Abrahamic faith mingling elements of Judaism, Christianity and Islam, but also beliefs in reincarnation. Long persecuted for their beliefs, they keep their scriptures secret.
Their lands and their strongholds traditionally have been in the mountains of Syria and Lebanon, although some Druze are in Jordan and a large contingent are in Israel. Many live outside the region as well, and fit easily into the secular West. (Amal Clooney, for instance, is from an influential Druze family in Lebanon.) In Syria, the hills east and south of Damascus officially are known as Jabal al-Druze, the Druze mountain, and the communities that live there are very close-knit.
To this day, Druze fighters are well represented in the militaries of Lebanon and Israel, and until recently of Syria as well. But when the Syrian uprising of 2011 turned violent, Druze leaders decided to stay neutral in the conflict. They called those serving in the Syrian army to desert and return home. Druze officials we spoke to, who did not want to be quoted by name, claim to have their own militia of 53,000 – reservists, military deserters and young men whom they have trained – ready to defend their Syrian heartland.
As the ISIS massacres in the Sweida region began just after dawn, mysteriously, telephone land lines and electricity in the area had been cut off. But the news spread by cell phone, and well-armed Druze men came out in droves to defend their population. "The big battle started around noon and lasted until 8 p.m," said one Druze official who joined the fight.
According to the Druze politicians we talked to, there were approximately 400 combatants from ISIS, or Daesh as they are called here, facing thousands of individually armed Druze who rose to fight — and who did not take prisoners.
"Currently 250 Daesh are dead," one Druze official told us. "There are no injured [ISIS fighters]. We killed them all and more are killed every day in ongoing skirmishes in which the Daesh attackers continue to come from the desert to attack. Every day we discover the bodies of injured Daesh who died trying to withdraw. Due to the rugged terrain, Daesh could not retrieve them with their four-wheel-drives. We have no interest to bury them."
Of 10 known ISIS captives taken during the fighting, three were hanged immediately.  Another was captured and hanged during skirmishes earlier this week. The Druze officials said that the Syrian authorities are demanding any surviving ISIS captives be turned over to them, but the Druze are refusing to do so.
The horror of the Sweida massacre in an area most considered safe—and in these last moments when ISIS rule in Syria appears to be all but over—was magnified when the Druze learned that some of their women and children had been taken captive by ISIS cadres. "Most of the Daesh attackers were killed," a Druze official told us. "The only escapees were those who were kidnapped in the first village: 29 women, teenagers and babies."
One 19-year-old student already has been beheaded by ISIS, which also quickly posted pictures of their Druze female captives and demanded that the Syrian regime stop attacking them and exchange ISIS prisoners held by the regime for these women and children.
In addition to the sensational pictures of the helpless women holding their hands above their heads in the desert, ISIS sent a video of one of their Druze captives, 35-year-old A Shalguinz, who delivered her baby in the desert.
"Daesh said they will make them sabaya [slaves] if the regime doesn't' give 100 prisoners to them and the regime refused," one of our interlocutors told us.
People in the Middle East constantly speculate about the machinations of their governments and political parties, and rumors are taken seriously since verifiable facts often are hard or impossible to come by. But the Assad regime and ISIS at this moment have a coincidence of interests that is hard to mistake.
Assad currently is readying his troops and Russian- and Iranian-backed allies to attack the jihadist militants in Idlib, and the Druze leaders we talked to feel that their people were directly punished for not agreeing to join the Syrians in that operation.
Replaying the events that occurred prior to the slaughter and kidnapping, one Druze leader points out that about a week before the massacre, "Three Russian military officers came to the region to meet the political representatives of our area. They were meeting to create the 5th army in the region, exclusively for that region, so that all the young Druze who fled the Syrian Army and the Druze reservists are invited back."
If the Druze have anything like as many as the 53,000 combatants they claim, obviously they could be hugely valuable to the regime's army. But that was not going to happen.
"We don't attack outside of our area. We only defend ourselves if necessary," said the same official. "They came and said, 'We'll make the 5th battalion to protect the area. They can join the combat against al Nusra [al Qaeda linked jihadists] in Idlib," he explained. "But the local representative answered them clearly, that they cannot join any Syrian Army to combat outside the mountain of the Druze, only defensive not offensive actions."
Assad's alleged complicity with ISIS is long, gruesome, and well documented. Recently he has had a policy of allowing armed militants to escape from cities in busses, ostensibly to reduce the risk of civilian casualties.
""It is known that Daesh militants in the suburbs of Damascus have been displaced to the east of Sweida in green buses by an agreement with the government: 1,400 Daesh were moved this way to the area east of Sweida and near the Tanf base of the Americans," one of our Druze sources told us.
The U.S. garrison at al-Tanf sits on the strategic Baghdad-Damascus highway, located in Syria on the Iraqi border and within miles of the Jordanian border. This outpost has served as a launching point since 2016 for counter-ISIS operations including training for Syrian opposition factions fighting ISIS, al-Nusra and other jihadists.
"Adding to that, 1,000 combatants of Daesh came in a discreet way from the Yarmouk area [a Palestinian refugee camp in Damascus] to join the local Daesh, estimated at 2,000 to 3,000 combatants," said one of the Druze officials who talked to us. "We know this by internal sources of the Syrian army. There are still some Druze of the army who leak this information to us." In these transfers, ISIS fighters "have the right to take their individual Kalashnikov and three magazines. According to the government all of them came armed this way as the Syrian government gave them this safe passage to move to our area."
"On the 24th of July most of the official checkpoints of the Syrian army around Sweida were withdrawn—all around the villages where the massacres occurred," this Druze official told us. "They hit at 7 a.m., but at night something else was happening. Where the villages are—facing the Daesh area—the Syrian army withdrew the local weapons from the local protection militias. No one knew why. They also withdrew their checkpoint in the area and cut the electricity and local phone service. The regime was a spectator to the massacre."
"We think there is complicity between Daesh and the regime," another of the Druze leaders said. "It's so obvious to us. The regime refused to send ambulances to assist the population. They cut the electricity as well and the local telephone service to make it difficult to communicate. They couldn't cut the mobiles."
One of the 10 captured ISIS attackers admits on an interrogation video shared by the Druze leaders that in the village massacres a man from the Syrian government guided them from house to house, knocking on the doors and calling the inhabitants by name so they would unwittingly open their doors to the ISIS attackers.
This is not the first time we have heard of such cynical and deadly complicity between the Assad regime and the ISIS terrorists it supposedly is fighting. We have interviewed, now, 91 men and women who defected from ISIS or were taken prisoner by the forces fighting it. They have told us that ISIS sold grain and oil to the Syrian government while in return they were supplied with electricity, and that the Syrians even sent in experts to help repair the oil facility in Deir ez Zour, a major city in southeast Syria, under ISIS protection. Early in the the revolution, Bashar al-Assad released al Qaeda operatives and other jihadists from his prison to make the case that he was fighting terrorists, not rebellious people hoping for democracy. One of those jihadists he released, known as Alabssi, was one of the ISIS leaders in the battle in Sweida.
In neighboring Iraq, ISIS has been declared militarily defeated since November 2017. President Donald Trump, in his state of the union speech in January this year, said, "I'm proud to report that the coalition to defeat ISIS has liberated very close to 100 percent of the territory just recently held by these killers in Iraq and in Syria." But on the ground, U.S.-led coalition forces say that in the area patrolled by Americans and their close allies, around 1,000 ISIS militants are still at large. And an estimated 9,000 ISIS militants are still roaming free in Syria and Iraq. And in both places heinous attacks continue to occur.
Where did the fighters come from who carried out the massacre in Sweida? Ten ISIS fighters were captured and hundreds killed. According to our sources 83 ID cards were recovered. Most were Chechens, Palestinians from the Syrian camps, and some Saudis. There was a Moroccan and a Turkman among them, a Russian and a Libyan, as well as some Iraqis. Supposedly the brother of Abu Bakr al-Baghdadi, the leader of ISIS, commanded the assault.
The Chechens who were slain were all wearing suicide vests—as usual, our source said. Those who attacked in the center of Sweida wore suicide vests, but so did the snipers using powerful rifles to shoot from distant rooftops. "That's where most our casualties came from," said one of the Druze officials. "It seems ISIS is alive and well despite international reports that they are defeated, or nearly defeated."
One of the officials will only speak to us anonymously out of concern the attack can be repeated. "If they kidnap one, they will kidnap more," he worries. Some 114 villages and small towns are around Sweida with half a million Druze living there.
The leaders of Druze mountain tell us that they are now also appealing to the international community to be protected by an international force, as the Kurdish area is protected by the Americans, and to assist them to bring back the kidnapped women to their families.
"To safeguard our community and to protect the diversity in the future of Syria, we need to create a crescent against aggressors," said one of the politicians. Running from north to south, including parts of Iraq, it would protect the Kurds, the Yazidis, Christians, and Druze. "The minorities are looking to the Coalition as the only credible force in the area," he said, adding, "The crescent strategically speaking would also cut the Iranians from access to the regime."
The world must decide whether or not to respond, but the record thus far does not hold out much hope.
Author's note: This piece first published at the Daily Beast
Strategy of Cyber Defense Structure in Political Theories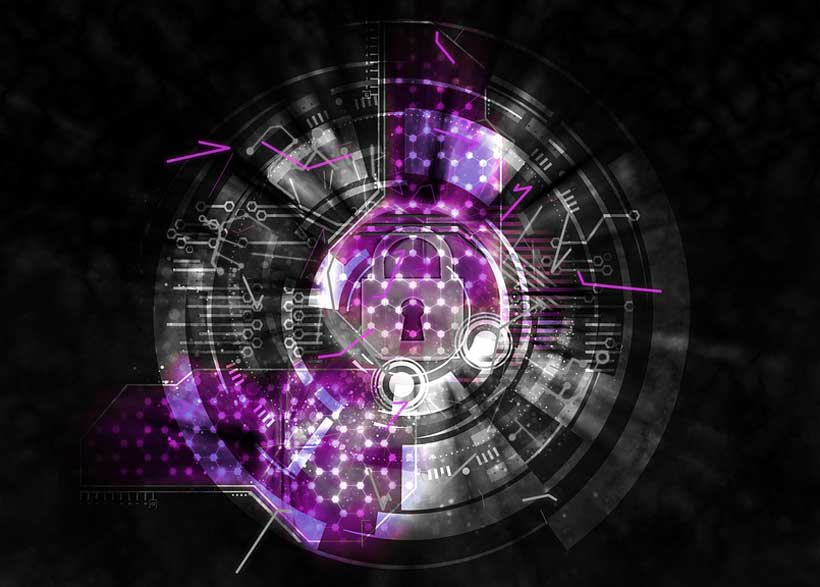 Since the principle of defense addresses a wide range of threats, it applies both in the field of justice and in the field of military and strategic affairs. But implementing cyber-defense is only recommended if the risks that can be identified have a direct impact on the security and even survival of a state, so each government is obliged to address any challenges that may arise. To eliminate it. Challenges of identifying the author or authors of an attack, estimating the likely impacts and reconstructions of the attack and setting targets, within the context of public networks and actors, distinguish cyberspace from other spaces in which defense is formed. Defense in cyberspace, while feasible, may not only be limited to existing actions, but unique concepts must be developed and presented.
In fact, some of the challenges in cyber defense are similar to those in other forms of defense. For example, the problem of identifying cyberattacks is reminiscent of the challenge of defending nuclear terrorism. Identifying the effects of a cyber-attack is very similar to identifying the effects of biological weapons. Also, the invisibility of computer weapons is, in many cases, very similar to the challenge posed by biological weapons.
Defensive methodological approaches can therefore be used to define some elements of cyber defense: against the threats of terrorism the concepts of "defense through denial" and "indirect defense" can be conceptualized against biological threats. Applied "symmetrical defense".
In practice, however, we find that, although governments appear to be heavily dependent on computer systems for their deployment, they are not the same as those charged with using malicious equipment against computer systems. . For this reason, the impact of using cyber defense equipment against them is questionable. In fact, hacker groups that sell or lease knowledge or networks of infected machines to others, often to attack, plan malware or spyware or even to detect security flaws in systems, often the only things they need are a few (powerful) computers and an internet connection. So the question arises whether they can be prevented from doing so only by threatening to respond exclusively to cyber.
The need to establish a balance between action and response and the necessity of influencing the answer itself presents another challenge that must be met with the ability to ensure that the response is repeated and repeated as needed. Some experts believe that cyber defense can disrupt or temporarily disrupt a competitor's activities, or temporarily disrupt the competitor's activities, despite the physical (physical) measures that more or less neutralize the competitor; but none of the cyber solutions. It cannot lead to definitive neutralization of the threat.
In such a situation, the impact of the Aztemeric countermeasures point-by-point action cannot be ignored. Therefore, better enforcement of cyber defense against criminal groups – whose realization of financial interests is their top priority – can be resorted to by law enforcement (including actions aimed at the financial interests of the actors). Military responses can also be used if confronted with actors with little reliance on information technology.
Achieving safety and security in an age of disruption and distrust
The ability of citizens and businesses to go about their daily lives with a sense of safety and security is vital to prosperity, but citizens in many countries feel unsafe. Whether it's because of inadequate responses to natural disasters, terrorist attacks, massive data breaches or the spread of disinformation, trust in governments' ability to protect society is declining.
To address this requires a new, systemic approach to security that broadens its definition beyond defence and policing. Governments, local authorities and the private sector need to work closely together across all areas that contribute to security. PwC identifies four overlapping domains – physical, economic, digital and social — underpinned by trust, that form the foundation of a secure and prosperous society.
That's the conclusion of PwC's new report, "Achieving safety and security in an age of disruption and distrust." Itchallenges the traditionally narrow view of physical safety and security, expanding the concept of what security means to include citizens' basic needs; including food, water and utilities; and the organisations that deliver them.
The report draws on academic research* and case studies to show the necessity and benefits of a collaborative approach to security. It identifies the different elements that cause citizens and businesses to feel unsafe and the players, from private sector communications firms and infrastructure companies to security forces and non-governmental organisations, who need to work together to deliver security in all the domains.
Tony Peake, PwC Global Leader, Government and Public Services, says:"Unless you create a safe and secure environment in which people can go about their daily lives without fear, they won't be able to work and sustain their families or carve out a decent standard of living.
The breadth of the challenge of delivering security has never been greater, requiring agility in response and innovation in prevention. And while security is a core task of governments, it can't be achieved in isolation. It needs to be viewed holistically, with governments taking the lead in facilitating collaboration across organisations, sectors and territorial divides to deliver the security that is vital to a functioning society."
The building blocks of security: physical, digital, social and economic
The report explains how these domains overlap and impact each other, adding to the complexity of delivering security. For example, economic security is closely tied to cyber security and thwarting data theft. Critical infrastructure services like telecommunications, power and transportation systems that rely on technology to operate must be secured both physically and digitally. Border control systems such as passport readers and iris scanning machines rely on digital interfaces that require cyber security.
Peter van Uhm, former Chief of Defence of the Armed Forces of the Netherlands, summarises in his foreword to the report:"It has become increasingly clear that delivering the safety and security that citizens and businesses need to prosper requires ever closer collaborations across borders, sectors and institutions. I learned that (re)building a failed state means realising that everything in a nation is interlinked and that it is all about the hearts and minds of the people. If you want the people to have trust in their society and faith in their future, safety and security in the broadest terms are the prerequisite."
How governments can safeguard and protect citizens
PwC has identified six key actions that government leaders can take to develop a collaborative, systemic approach to delivering safety and security to their citizens:
1) Take stock: look at the interplay of the different physical, digital, economic and social domains and spot any weak links across sectors.
2) Identify and engage the right stakeholders and collaborate to develop a joint agenda and a national and/or local safety and security policy.
3) Identify what each stakeholder needs to provide in the process and assess their level of interconnectedness to deliver safety and security, e.g. back-up systems for telecommunications failures.
4) Work with leadership in the different overlapping domains and empower people in the right places to make decisions.
5) Invest in leaders so that they are skilled in engaging the public and instilling a sense of trust.
6) Manage carefully the trade-off of security with safeguarding personal data and citizens' rights.
The recommendations for private sector firms and non-profit organisations include these steps:
1) Work more closely with trusted governments to improve engagement and collaboration.
2) Align organisational purpose with the broader societal safety and security agenda.
3) Develop the capacity and capability to improve safety and security for stakeholders.
Examples of how this works in practice
Crisis readiness and response to a terrorist attack in Sweden
The 2017 Stockholm terrorist attack illustrates the need for collaboration between governments and non-profit partners. This attack was perpetrated by one individual who drove at high speed down a pedestrian street, killing five people and injuring 10 more. A scenario planning exercise between government and security agencies had been carried out several months before the attack and is credited with limiting the number of casualties and the swift arrest of the attacker.
Government authorities and the private sector collaborate to thwart cyber threat
A major cyber attack in Australia, dubbed Cloud Hopper, was identified and mitigated through close collaboration between cyber security experts in both the public and private sectors.
War of shadows: The psychological and media dimension of future clashes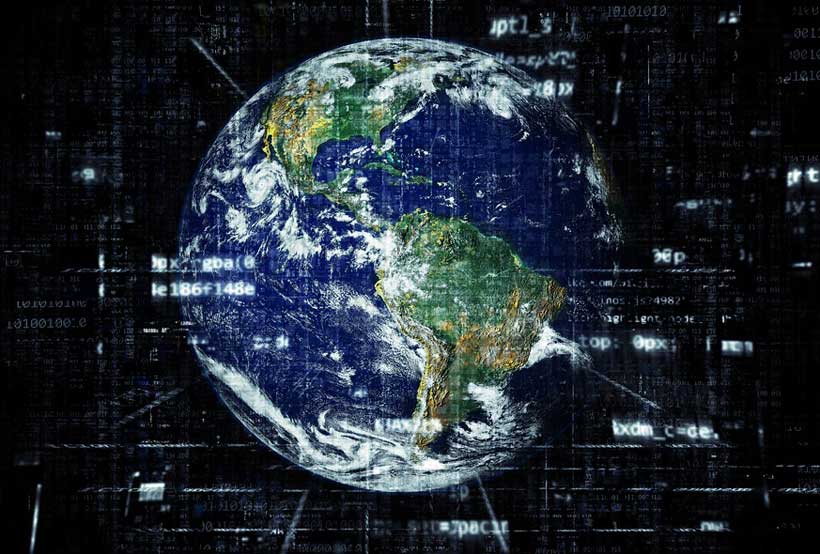 The Soviets called it "the shadow theatre", i.e. the set of psychological warfare techniques of the time, in the Cold War world.
Maskirovka, in particular, e.g. everything is camouflage, deception, real psychological warfare, disinformation.
In fact, if we analyze the psywar techniques currently used, we realize that we are still at the Cretaceous period.
No sectoral influence operations, no action on subjects or public targets, little knowledge of the new discoveries of social psychology and biopsychic evolution.
The scenario of Western psywar operations is still not very brilliant.
Obviously, explaining to the Defense Ministers of Western countries what these operation are about is a very difficult mission that few people would be able to accomplish successfully.
Actually, nowadays the old maskirovka is not the cover, the shell of real operations, but its true essence.
Just as today's industrial production is, above all, communication, induction of a certain behaviour, identification of a target of customers, development of a product that meets their psychological and symbolic needs, currently also war is above all maskirovka well before being military and destructive struggle.
Nobody cares where engines are produced, which are now all the same, but certainly the market is interested in the symbolism of goods, in its evocative potential and in the ability to define the status of those who buy them.
Furthermore, in an old CIA manual, the Soviet "active measures" were defined and classified as follows: a) the Center gives the green light for a strategic disinformation campaign; b) the news, which is never entirely true or entirely false, is prepared and packed; c) the dezinformatsja news is disseminated abroad so as to later check the results.
The results are eminently practical: the "Euromissile battle" narrated by Michel Tatu, the long end of the Vietnam war, the management of Soviet foreign policy after the Helsinki Treaty.
But that is not all: currently, the intelligence mainly consists of economic effects, which are continuous and complex. The shift from the Soviet "active measures" and from the political-military clash to the industrial one marks a large part of the post-Cold War period.
All true psychological warfare is active and proactive, but the whole Western warfare doctrine is defensive and passive, which means it does not exist.
Hence it is not necessary to wage war manumilitari, for the additional reason that the enemy's enterprises and infrastructure will be good also for us. At a time when the value chains are now fully global, when cars are manufactured in Spain for the German market and in China for the Indian one – not to mention drugs, the active ingredients of which are produced in India for the French market and even in Mexico, but for the Canadian one.
All contemporary intelligence, however, is targeted to the economic and technological resources of the possible enemy and operates – 24 hours a day – on the Web and also in the traditional media machinery.
Hence, those who win are not those who have the best weapons or the best products, but those who creates the best and most convincing storytelling around them.
It is therefore useful to see how the old "shadow theatre" is being changed and perfected.
This is what is needed in a situation of actual integration of all large companies, not only global but also national ones.
In the field of social media, for example, the most widespread tactics are those of "selective censorship", or the hacking of sensitive information, which becomes hegemonic in the common discourse, or even the manipulation of the Internet search algorithms, with a view to linking some content to other one, in a completely unreasonable way.
30-40% of the news that can be found online is designed to deceive at least some of the readers.
Deception: not to mention something and tell the truth about everything else or, instead, to create a storytelling in which real things appear surrounded by completely fake data.
How so?
By changing the perception of facts, or the news about the facts, with strong or weak adjectives and nouns, or with universal symbols, and even with references to people or things of great fame, either negative or positive.
15% is the average quota of experts taken out by the automated texts that can be found on the World Wide Web, while about 60% of all readers are usually put on the spot by the texts and news available on the Web.
The Canadian Services have provided this statistics.
The operating techniques are now known to everybody: a) the Bot, a software that automatically operates on the Web, by selecting the content; b) the countermessage, indeed a message that offers the "true" or "fake" version of what has been said previously; 3) the Denial of Service (DOS), the temporary disruption of the Web for a certain user, and the old Disinformation; 4) the Noise that covers the relevance of the data sequence useful for understanding a certain message; 5) the Search Engine Optimization (SEO), the optimization of the number of visitors to any website.
On the technical and ideological levels, there are other online practices that are used daily by the authors of Disinformation: a) the BOTs coordinated with each other, which create a series of cross-references that reinforce the (fake) news that is to be spread; b) the use of false Internet "domains" in which websites and content similar to those of the "enemy" are created; c) the use of e-mails or websites that are pirated and disseminate news opposite to those that the primary user would like to spread.
Contradiction, lie, defamation.
We are still at the old theme of the aria "La Calunnia" ("slander is a little breeze") of the Barber of Seville, as well as the "flower duet" of Madama Butterfly, but all with a firepower that Rossini or Puccini could not even imagine.
There are two profound and conceptual limits to these operations. The first is that, in spite of all possible technological refinement, the basic psychological mechanisms are always the same: personal defamation by sexual or other means- just think of the "Tangentopoli" operation in Italy (the judiciary probe known as Bribesville) at the end of the Cold War and, finally, of the elites' structural inability to separate wheat from chaff, news from disinformation.
If we do something to help a government and then it falls into the trap of dezinformatsja, everything is useless. And this has often happened.
Ministers who tell you that they read it in the newspaper "Corriere della Sera" (bravo!) or that it was whispered to them by some intelligence agents without any qualification – and hence you need to check whether, as Harlequin, they are Servants of two Masters. It has often happened.
Hence, in many cases, currently the maskirovka strikes back and negatively changes the decision-making of those who have carried it out. The ruling classes that know it can save themselves, while the others and their countries are bound to become "servant of two masters" and, in any case, irrelevant.
There are also the undesired effects.
For example, it happened that the reputation of a ruling class was tarnished by convincing citizens that all politicians were "dishonest and thieving" and later we needed to stabilize a country in disarray and adrift without a guide, possibly recovering some of those who had been dismissed as "thieves", thus creating a cognitive dissonance with the previous message conveyed.
However, how can we optimally develop the possibility of an IT attack (but not necessarily this type of attack only) on the decision-making system and on the public of a target country?
The attack will be successful if, for example, there are no useful sources of good information.
Without a reserve of serious, objective and truthful news and interpretations, the whole public and private system of security and education will fail in the long run.
Another excellent condition to launch an attack is uncertainty: in a phase of financial, geopolitical, technological and even military insecurity, with terrorism any news – regardless of its importance -can generate innumerable domino effects.
Probably those who maintain uncertainty have a return – in this case mainly and economic and industrial one.
Nor should we neglect the fact that, if there is a lack of effective information available, the media channels can be bought and sold, infected by adverse agents and induced to acquire information only from certain sources, which are already compromised.
If the commercial goal is the target and above all the audience, everything becomes possible for a foreign operator with bad intentions.
No country, not even those which control the Web at best, is protected from similar operations.
With a view to keeping the situation under control – and this applies above all to those who deal with State Security – we need, at first, to ascertain who makes disinformation.
Very often an individual or a private organisation.
Then, obviously, the exact opposite must be done, but preferably using different mechanisms of action: a similar and possibly "fake" website in case of a Bot, or a personal attack if we are faced with a press campaign.
Hence never use the same usual means and mechanisms.
Generally, abstract and political motivations should not be overlooked: there are NGOs, States, political parties, and companies that usually keep on misinforming.
And often they are not even traced by the intelligence Services.
Obviously, there are also terrorists – but in this case we are talking about another communication system.
Who can say, for example, that German cars are better than Italian ones? Yet it is common sense, albeit wrong.
Nowadays all the environmental propaganda consists of behaviours that favour some countries and companies instead of others. But no one tells you so.
Indeed, this is the real news.
Fake news to be spread, of course, but also generic discontent and uncertainty.
A mass perception that a great Portuguese poet, Pessoa, would have defined as desassosego (disquiet and restlessness).
Obviously, it is even better to let all disinformation go on, with its parallel and unexpected processes, so as to see who makes it and what goals are pursued.
Usually such operations end quickly, but neither the perpetrator nor the victim knows their effects or duration.
Hence the primary goal of all dezinformacja techniques is the partial or complete alteration of the perception of reality.
It is therefore essential to understand the divisions within the opponent's field.
Popular or elitist.
If we believe that all enemies are the same, we operate for their propaganda and any operation of "psychological warfare" is always inhibited to us.
An essential resource in this field is the conspiracy theory.
The field of others is segmented, but the absolute uniqueness of those who generated the content we do not like or that harm us is assumed.
A well-managed conspiracy manages to work well where few other maskirovka techniques do so.
Perfect for simplifying all matters, it immediately identifies the aim of each psywar: to find the enemy, either true or false.
Another procedure is usually to use entities that everybody deems "third parties" to spread messages against the enemy (once again the current ecologism is full of examples in this regard) and then reinforce their message through other information sources: truth comes from repetition and the mind learns not from a single fact or event, or from a single person, but always from what Fritj of Capra called the mental ecosystem.
The human brain is made in such a way that it tends to believe both in repetition, but also in similarity and homogeneity.
Our brain has evolved only among human groups already formed. It is not by chance that, unlike what happens to animals, our brain maturation must take place in a post-natal social, family and group context.
Otherwise – as Nietzsche said – to live alone, one must be either a beastor a god.
Another factor not to be overlooked is that, as in all Gestalt psychologies, what counts is not only what you see, but also what you do not see.
As in the Rorschach test, the inkblots can be perceived either as a glass or two butterflies, but it is the outline, not the inside of the image that can suggest one answer or the other.
However, how can we counteract such an operation? Denial is always the best answer.
But it is simple and repetitive, always prone to others' psyops.
We can simply deny having received funding from a certain country.
Mere denial stops the game of cross-references and shadows that would develop if the victim of the operation were to dwell and go into explanations that 87% of the audience – on the Webor even in the old media, never follow. Those who justify themselves are always wrong.
Denial is used to make a quick fix, but it is certainly not a stable and definitive answer.
Another technique is to defame and attack those who make disinformation.
It works well, but once again it is a mechanism that does not last long.
A disinformation campaign is never opposed with temporary and limited makeshift interventions and stopgap measures.
Dezinformatsja is always a potentially endless flow, to which we must respond by creating a state of mind (not "news", but a stable and possibly ungrounded mental state) that is always potentially and equally endless.
It should also be added that our intelligence Services know nothing about these things. We are still focused on the protection of redundant critical infrastructure and possibly even of selected military and information networks. Everything is even too obvious.
Nevertheless, how can we avoid the defamation of one of our most famous chocolate creams in China?
Furthermore no one will be able to tell you what happens when there is defamation against our production system, as well as against our political system, which is, in fact, also a critical infrastructure.
Goodness knows what happened to our rubber before Pirelli's deal with ChemChina. And it was not China that took the first step.
If we also study the issue of the F-35 fighter that was not acquired by the German Armed Forces, you will also understand the resulting weakness of Chancellor Merkel and her "heir", as well as the short-lived successes of the Right, which always remains under the threat of being dismissed as neo-Nazi.
The neo-Nazis, however, were still pasture land mainly for the Eastern and Russian intelligence Services.
Hence using the professional ignorance of our politicians to defame our intelligence Services – as is currently happening – is certainly a perfectly orchestrated defamation operation.
A cheap politician who uses the intelligence Services to protect himself is like the main character of the "Manuscript Found in Saragossa", who files the silver ball he will put into the gun to commit suicide.
In a different way and with different effects, Italy is drifting to a condition very similar to Great Britain's in the Brexit phase.
A slow and subtle Italian destabilization, with a terrible and useless fragmentation of the voters and the political classes.
Nowadays in Italy there is a sort of geopolitical strike: the country is on the sidelines and reluctant to understand the reality of power relations and national interests.
In the case of the operations carried out by China, however, we have a completely different picture.
It should be recalled that, as early as 2014, China established the Central Leading Group for Internet Security and Informatization, chaired directly by Xi Jinping, in addition to the Cyberspace Administration of China. The Chinese leaders' central idea is to make national sovereignty possible in cyberspace.
This is not easy, but it can be achieved with technological hegemony and strategic wisdom.
Hence the importance of Huawei's 5G global fight and the concrete possibility of "controlling world innovation", as some Chinese leaders say.
Therefore, in the "war of shadows", we currently have to deal with the great influence operations, which are actions of cognitive modification, i.e. actions to change the perceptions, behaviours and decisions of certain target groups, in the country to be influenced, which can be changed to the benefit of the acting Power.
Or even very broad operations, which regard the whole political audience.
Conversely, the "influence campaigns" are operations carried out by an adverse and alien Power that tend to put together various small-scale and sectoral influence actions, which may have common goals or, in any case, not contradictory and opposed goals.
This means that through "influence operations", we can influence the actions of the rulings class, as well as all or part of the public in a country, or the activities of an allied country.
Influence actions are always linked to strategic deception and the possibility of exploiting the enemy's weaknesses, particularly those typical of moralism.
Currently moralism is a tool used by some countries against others.
Hence influence operations are certainly deception, but above all they mark a new Intention, or an Interference.
Nevertheless everything happens in the epistemic chain formed by single individuals, and then in the social or para-social sphere, characterized by the real relations among individuals, the real public sphere, the media, the elites, the "experts", the scientific and technical system of a country.
Currently all Western media are ever weaker and often not very attentive to influence operations because they are subjected to a very fast change of technologies, as well as a quick commercial trend of the system. We are all market oriented in the short term, and currently all the influence operations made so far exploit above all the technological, legal and economic weaknesses of the various countries to reach their own aims.
The vulnerability of the public is yet another issue. Considering the new technologies, there is not only the possibility for each psywar operator to change the perception of others' world, but also to do so in a covert way.
This applies to any Internet operator and any millennial kid.
And that is what counts. One hundred "denials", however developed, are always news.
There is also a psychological problem.
The above mentioned evolution has not provided us with a brain that always seeks the objective truth of facts, but we have a cognitive system that finds an acceptable reality day by day.
Phylogenetically, the conformity to a group is more important than a subjective psychology that always seeks only truth, be it objective or linguistic.
In economics as in politics, free riders always have a hard life. And they are always those who define a new paradigm. Enzo Ferrari invented luxury sports cars against everything and everyone. Some pasta makers in Northern Italy discovered they could sell dried Italian pasta any where in the world.
Not to mention advanced technologies, where Italian companies were bought to be destroyed (Hewlett-Packard with Olivetti, for example) or to be put out of business, or the export of mass technologies, such as Piaggio in India.
Hence we often have to deal with the confirmation bias, i.e. the psychological tendency to ignore information that goes against accepted beliefs, or with the creation of a protective apparatus against threats to identity and team spirit.
Therefore we have to do with a series of mass influence actions that are now typical:
a) Terrorism. Creation of fear, an essential element of influence operations, but also of the radicalization of certain themes. A primitive, but very effective solution. In this respect, just consider the case of Italy in the 1970s and in the 80s. The sword jihad is a different story, but often not dissimilar to that of "red" terrorism in Europe.
b) The operations of para-State organizations, i.e. criminal structures and vast organized crime. Or do you really think that the international crime organizations have been created and have become powerful on their own, like the Baron Munchausen, who rescued himself from quicksand by pulling himself out at his own hair? All criminal organizations have always been influence instruments.
c) There are also hackers, who operate divided to strike together. Consciously or not, 78% of them are operators of the Powers that support their projects.
d) Not to mention hackers having only economic goals. After making money they, too, are not aware of the fact they have resold their data to some countries, but not always those they like.
Hence how can you create a "narrative" for influence operations?
Nowadays you can certainly create a consistent, long, credible and wide-ranging storytelling.
Conversely, "negative" techniques tend to disrupt the narrative over a long period of time.
There is also distraction, the creation of an external objective far from the themes discussed.
Therefore, we propose to create an Agency or a unit of it dealing with the disruption of influence operations which, before the end of the Cold War, Italy hosted like no other country in the world to later maintain its Kantian "minority status" in the following years.
An Agency that can really carry out influence operations – actively, with no curbs and restraints other than the operational and technical ones.
Therefore, in terms of protection of Italy's industrial values, patents, as well as "reputation" of the country and its brands, even the less famous ones, we are now almost at death's door.
Hence it will be good to quickly reverse the course.