Yemen war challenges Saudi moral authority
Saudi conduct of its ill-fated war in Yemen coupled with Crown Prince Mohammed bin Salman's alignment with the Trump administration and Israel, and his often coercive approach to diplomatic relations, has opened the door to challenges of the kingdom's moral leadership of the Sunni Muslim world, a legitimizing pillar of the ruling Al Saud family's grip on power.
The cracks in Saudi legitimacy are being fuelled by the escalating humanitarian crisis in Yemen, described by the United Nations and aid organizations as the world's worst since World War Two; shocking civilian deaths as the result of attacks by the Saudi-led coalition; electoral successes by populist leaders in countries like Malaysia, Turkey and Pakistan; and the kingdom's inability to impose its will on countries like Qatar, Jordan, Lebanon, Kuwait and Oman.
An attack this week on a bus in the heartland of Iranian-backed Houthi rebels that killed at least 43 people, including 29 children returning from a summer camp, dealt a significant body blow to Saudi moral authority.
The coalition said it would investigate the attack that has sparked international outrage.
The attack was but the latest of multiple incidents in which weddings, funerals and hospitals have been hit by coalition forces in a war that has gone badly wrong and demonstrates Saudi military ineptitude despite the fact that the kingdom's armed forces operate some of the world's most sophisticated weaponry, according to military sources.
Mr. Trump reversed a decision by his predecessor, Barack Obama, to halt the sale of air-dropped and precision-guided munitions until it had better trained Saudi forces in their targeting and use of the weapons. An Obama official said at the time that there were "systemic, endemic" problems in Saudi targeting.
"Malaysia and other Muslim nations can no longer look up to the Saudis like we used to. They can no longer command our respect and provide leadership. The Saudis have abandoned the Palestinians, just like the Egyptians. The Saudis have moved much closer to Israel who are suppressing and killing the Palestinians," said Raja Kamarul Bahrin Shah Raja Ahmad, a member of Malaysia's upper house of parliament and the head of the ruling Pakatan Harapan (Alliance of Hope) coalition in the Malaysian state of Terengganu.
"Perhaps Malaysia under the leadership of Dr Mahathir Mohamad should take the lead again in speaking up for the oppressed Muslims of the world. It is about time Malaysia again show the leadership that was once so much admired and respected worldwide," Mr. Bahrin added.
Malaysia has sought to distance itself from Saudi Arabia since the return to power in May of Mr. Mahathir, whose past Islamist rhetoric and stark anti-Israeli and anti-Jewish statements propelled him to prominence in the Islamic world.
Malaysia has in recent weeks withdrawn troops from the 41-nation, Saudi-sponsored Islamic Military Counter Terrorism Coalition (IMCTC) and closed the Saudi-backed King Salman Centre for International Peace (KSCIP) in Kuala Lumpur. Mr. Mahathir's defense minister, Mohamad Sabu, long before taking office this year, was already highly critical of Saudi Arabia.
In anticipation of investigations into allegations of corruption against former prime minister Najib Razak and his recent indictment, Seri Mohd Shukri Abdull, Mr. Mahathir's newly appointed anti-corruption czar, noted barely a week after the May election that "we have had difficulties dealing with Arab countries (such as) Qatar, Saudi Arabia, (and the) UAE."
Speaking to Al Jazeera last month, Mr. Mahathir said that "we are disappointed that Saudi Arabia has not denied that the money was given by Saudi," referring to $681 million in Saudi funds that were allegedly gifted to Mr. Razak.
Malaysia is but the latest Sunni Muslim nation to either challenge Saudi Arabia or at least refuse to kowtow to the kingdom's foreign policy as it relates to its bitter rivalry with Iran; Prince Mohammed's tacit backing of US President Donald J. Trump's staunch support of Israel and pressure on Palestinians; its 14-month old economic and diplomatic boycott of Qatar in cooperation with the United Arab Emirates, Bahrain and Qatar; and the war in Yemen.
Like Mr. Mahathir in the past, Turkish President Recep Tayyip Erdogan, despite his evolving autocracy, has emerged as an Islamist populist counter pole, his credibility enhanced by his escalating disputes with the United States, his often emotional support for the Palestinians, and opposition to moves by Mr. Trump like his recognition of Jerusalem as the capital of Israel.
Mr. Erdogan's Turkey this week became the latest target of Mr. Trump's wielding of trade and economic sanctions as a means of bullying countries into submitting to his demands. Mr. Trump doubled metals tariffs on Turkey after earlier sanctioning two senior Turkish ministers in an effort to force Mr. Erdogan to release American evangelist Andrew Brunson.
Mr. Brunson has been detained in Turkey for the past two years on charges of having been involved in the failed 2016 military coup against Mr. Erdogan and seeking to convert Turkish Kurds to Christianity.
Mr. Erdogan has in recent years consistently thought to thwart Saudi policy in the region by positioning himself as the leader of a Muslim world opposed to Mr. Trump's Israel-Palestine approach and a de facto Arab alliance with Israel, maintaining close ties to Iran and defying US sanctions against the Islamic republic, supporting Qatar, and expanding Turkish influence in the Horn of Africa in competition with the UAE, Saudi Arabia's closest regional ally.
Mr. Erdogan has portrayed Prince Mohammed's vow to return Saudi Arabia to an unidentified form of 'moderate Islam' as adopting a Western concept.
"Islam cannot be either 'moderate' or 'not moderate.' Islam can only be one thing. Recently the concept of 'moderate Islam' has received attention. But the patent of this concept originated in the West. Perhaps, the person voicing this concept thinks it belongs to him. No, it does not belong to you. They are now trying to pump up this idea again. What they really want to do is weaken Islam … We don't want people to learn about religion from foreign facts," Mr. Erdogan said.
Echoing former US president George W. Bush's assertion of an axis of evil, Prince Mohammed charged in March that Turkey was part of a triangle of evil that included Iran and Islamist groups. The crown prince accused Turkey of trying to reinstate the Islamic Caliphate, abolished nearly a century ago when the Ottoman empire collapsed.
Similarly, Pakistan's prime minister-in-waiting appeared to be charting his own course by saying that he wants to improve relations with Iran and mediate an end to the debilitating Saudi-Iranian rivalry despite the fact that the kingdom has so far ruled out a negotiated resolution and backs US efforts to isolate the Islamic republic.
In a bow to Saudi Arabia, Jordan has backed the kingdom in its row with Canada over criticism of Riyadh's human rights record and refrained from appointing a new ambassador to Iran, but has stood its ground in supporting Palestinian rejection of US peace efforts.
Similarly, Lebanese prime minister Saad Hariri has reversed his resignation initially announced in Riyadh last year under alleged duress while Oman and Kuwait, alarmed by the Saudi-UAE campaign against Qatar, have sought to chart a middle course that keeps them out of the firing line of Riyadh and Abu Dhabi.
For the time being, Saudi Arabia is likely to successfully fend off challenges to its leadership of the Muslim world.
However, responding viscerally to criticism like in the case of non-Muslim Canada or, more importantly, two years ago to Muslim leaders who excluded Wahhabism and Salafism, the religious worldview that underpins the Al Sauds' rule, from their definition of Ahl al-Sunnah wal-Jamaah or the Sunni people, is unlikely to cut ice in the longer term.
Shaping US Middle East policy amidst failing states, failed democratization and increased activism
The future of US engagement in the Middle East hangs in the balance.
Two decades of forever war in Afghanistan and continued military engagement in Iraq and elsewhere in the region have prompted debate about what constitutes a US interest in the Middle East. China, and to a lesser degree Russia, loom large in the debate as America's foremost strategic and geopolitical challenges.
Questions about US interests have also sparked discussion about whether the United States can best achieve its objectives by continued focus on security and military options or whether a greater emphasis on political, diplomatic, economic, and civil society tools may be a more productive approach.
The debate is coloured by a pendulum that swings from one extreme to the other. President Joe Biden has disavowed the notion of nation-building that increasingly framed the United States' post-9/11 intervention in Afghanistan.
There is no doubt that the top-down nation-building approach in Afghanistan was not the way to go about things. It rested on policymaking that was informed by misleading and deceitful reporting by US military and political authorities and enabled a corrupt environment for both Afghans and Americans.
The lesson from Afghanistan may be that nation-building (to use a term that has become tainted for lack of a better word) has to be a process that is owned by the beneficiaries themselves while supported by external players from afar.
Potentially adopting that posture could help the Biden administration narrow the gap between its human rights rhetoric and its hard-nosed, less values-driven definition of US interests and foreign policy.
A cursory glance at recent headlines tells a tale of failed governance and policies, hollowed-out democracies that were fragile to begin with, legitimisation of brutality, fabrics of society being ripped apart, and an international community that grapples with how to pick up the pieces.
Boiled down to its essence, the story is the same whether it's how to provide humanitarian aid to Afghanistan without recognising or empowering the Taliban or efforts to halt Lebanon's economic and social collapse and descent into renewed chaos and civil war without throwing a lifeline to a discredited and corrupt elite.
Attempts to tackle immediate problems in Lebanon and Afghanistan by working through NGOs might be a viable bottom-up approach to the discredited top-down method.
If successful, it could provide a way of strengthening the voice of recent mass protests in Lebanon and Iraq that transcended the sectarianism that underlies their failed and flawed political structures. It would also give them ownership of efforts to build more open, pluralistic, and cohesive societies, a demand that framed the protests. Finally, it could also allow democracy to regain ground lost by failing to provide tangible progress.
This week's sectarian fighting along the Green Line that separated Christian East from the Muslim West in Beirut during Lebanon's civil war highlighted the risk of those voices being drowned out.
Yet, they reverberated loud and clear in the results of recent Iraqi parliamentary elections, even if a majority of eligible voters refrained from going to the polls.
"We never got the democracy we were promised, and were instead left with a grossly incompetent, highly corrupt and hyper-violent monster masquerading as a democracy and traumatising a generation," commented Iraqi Middle East counterterrorism and security scholar Tallha Abdulrazaq who voted only once in his life in Iraq. That was in the first election held in 2005 after the 2003 US invasion. "I have not voted in another Iraqi election since."
Mr. Abdulrazaq's disappointment is part and parcel of the larger issues of nation-building, democracy promotion and provision of humanitarian aid that inevitably will shape the future US role in the Middle East in a world that is likely to be bi-or multi-polar.
Former US National Security Council and State Department official Martin Indyk argued in a recent essay adapted from a forthcoming book on Henry Kissinger's Middle East diplomacy that the US policy should aim "to shape an American-supported regional order in which the United States is no longer the dominant player, even as it remains the most influential."
Mr. Indyk reasoned that support for Israel and America's Sunni Arab allies would be at the core of that policy. While in a world of realpolitik the United States may have few alternatives, the question is how alignment with autocracies and illiberal democracies would enable the United States to support a bottom-up process of social and political transition that goes beyond lip service.
That question is particularly relevant given that the Middle East is entering its second decade of defiance and dissent that demands answers to grievances that were not expressed in Mr. Kissinger's time, at least not forcefully.
Mr. Kissinger was focused on regional balances of power and the legitimisation of a US-dominated order. "It was order, not peace, that Kissinger pursued because he believed that peace was neither an achievable nor even a desirable objective in the Middle East," Mr. Indyk said, referring to the Israeli-Palestinian conflict.
Mr. Indyk noted that in Mr. Kissinger's mind the rules of a US-dominated order "would be respected only if they provided a sufficient sense of justice to a sufficient number of states. It did not require the satisfaction of all grievances… 'just an absence of the grievances that would motivate an effort to overthrow the order'."
The popular Arab revolts of 2011 that toppled the leaders of Egypt, Tunisia, Libya, and Yemen, even if their achievements were subsequently rolled back, and the mass protests of 2019 and 2020 that forced leaders of Sudan, Algeria, Iraq, and Lebanon to resign, but failed to fundamentally alter political and economic structures, are evidence that there is today a will to overthrow the order.
In his essay, Mr. Indyk acknowledges the fact that "across the region, people are crying out for accountable governments" but argues that "the United States cannot hope to meet those demands" even if "it cannot ignore them, either."
Mr. Indyk may be right. Yet, the United States, with Middle East policy at an inflexion point, cannot ignore the fact that the failure to address popular grievances contributed significantly to the rise of violent Islamic militancy and ever more repressive and illiberal states in a region with a significant youth bulge that is no longer willing to remain passive and /or silent.
Pointing to the 600 Iraqi protesters that have been killed by security forces and pro-Iranian militias, Mr. Abdulrazaq noted in an earlier Al Jazeera op-ed that protesters were "adopting novel means of keeping their identities away from the prying eyes of security forces and powerful Shia militias" such as blockchain technology and decentralised virtual private networks.
"Unless they shoot down…internet-providing satellites, they will never be able to silence our hopes for democracy and accountability again. That is our dream," Mr. Abdulrazzaq quoted Srinivas Baride, the chief technology officer of a decentralised virtual network favoured by Iraqi protesters, as saying.
Safar Barlek of the 21st Century: Erdogan the New Caliph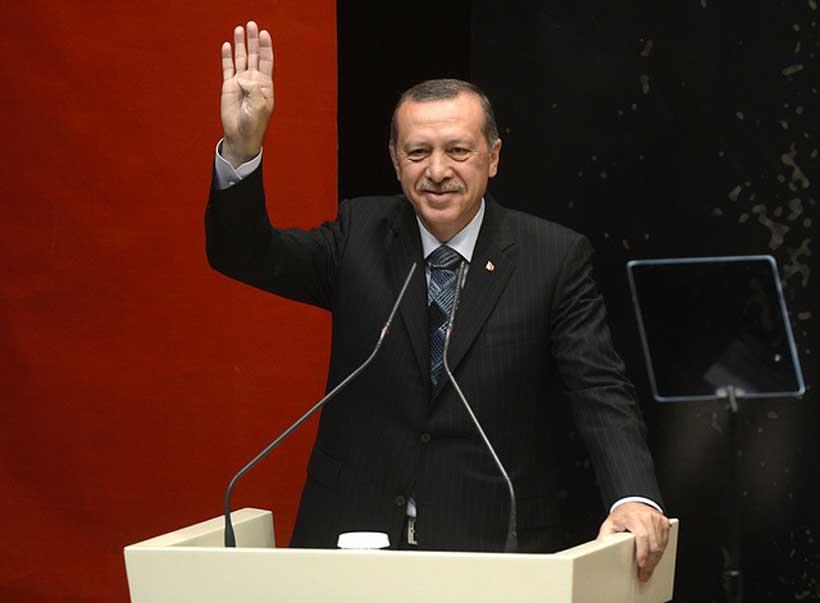 Since the American's withdrawal from Afghanistan, it became clear that everyone is holding his breath. That is exactly what Recep Tayyip Erdogan is doing these days. Ten years have passed since his war on Syria; however, he has, so far, reached zero accomplishments towards his 2023 dreams. As a matter of fact, Erdogan is in the worst position ever. His dream of becoming the new Ottoman Caliph began to fade away.
If we want to understand what is going on in his mind, it is crucial to follow Gas and Oil pipelines: He actively participated in the war on Syria because Syrian President Bashar al-Assad refused to betray his Russian and Iranian friends by allowing the Qatari gas pipelines to pass through Syria then Turkey to reach Europe. Such a step would have empowered Turkey, opened a wide door for it to enter the gas trade industry, and would become the American's firmed grip around the Iranian and Russian necks.
He saw the opportunity getting closer as the war on Syria was announced. He imagined himself as the main player with the two strongest powers globally: the U.S. and Europe. Hence, his chance to fulfil the 1940s Turkish- American plan to occupy northern Syria, mainly Aleppo and Idlib, where he could continue all the way to al-Mussel in Iraq, during the chaos of the futile war on ISIS seemed to be reachable. By reaching his aim, Erdogan will be able to open a corridor for the Qatari gas pipelines and realize the dream of retrieving the legacy of the old Turkish Petroleum Company, which was seized to exist after the collapse of the Ottoman Empire in 1925.
Consequently, Erdogan announced his desire to establish a 15 km deep buffer zone along the Syrian borders and inside the Syrian territory. This is in fact, an occupation declaration, which will definitely enable him to reach the Syrian oil and gas fields. He even tried to offer the Russians a compromise that he would like to share managing these fields with them after Donald Trump's announcement of withdrawing the American troops from Syria in 2018.
It was clear since the year 2019, after attacking the Kurds in east-north Syria, that he has lost the Americans and European support in the region. Especially after inking the Russian missiles S400 deal against the American's will. Then he supported Azerbaijan against Armenia, threatening both Iranian and Russian security.
The situation was repelled with Iran when he recited a poem on the 11th of December 2020, which could have provoked the feelings of the Azeris and incited them to secede from Iran. On the 28th of February 2021, he even accused Iran of harboring the Kurdistan Workers' Party, which Turkey considers a terrorist organization.
Now the situation is escalating again. A few days ago, the Iranian Army's Ground Force launched the "Fatih Khyber" maneuvers in the northwest of the country near the border with Azerbaijan, with the participation of several Armored Brigade, 11th Artillery Group, Drones group, and 433rd Military Engineering Group, with the support of airborne helicopters. A major maneuver that indicates there is an escalation between Iran and Azerbaijan, which is taking place under Turkish auspices. The escalation is an attempt to threaten Iran's security from the north.
When Dr. Mohsen Fakhrizadeh, the Iranian nuclear scientist, was assassinated at the end of last year, the American newspaper New York Times described the deed as "the most brilliant work of the Mossad". At that time, many resources revealed that the executors of the operation passed to Iran through Azerbaijan and were situated in Turkey for a while before moving. And now Iran has great concerns because of Azerbaijan hostess of active Israeli and American intelligence members.
As Iran is going now to another stage of nuclear talks with G5+1, it is an opportunity for the American and Turkish interests to meet again, as Erdogan is pushing towards achieving a victory in the region, and the Americans are trying to create trouble to distract it. We know what the Americans want, but what matters here is what Erdogan wants.
Erdogan wants to be a bigger participant in the Azeri oil industry. He wants to push Iran into aiding him to give him more space in the Syrian lands. He wants to be given a chance to save face and be granted some kind of victory in his "War on Syria". It is his wars that he is leading in Libya, Sudan, the Mediterranean Sea, and now in Afghanistan and Azerbaijan. Erdogan was preparing himself to become the first of the new coming rein of the new Ottoman Sultanate in 2023.
2023 is the date for two important occasions; the first is the Turkish presidential elections. And the second is the end of the Treaty of Lausanne 1923. Erdogan had high hopes that he would be able to accomplish a lot before the designated date. In involving Turkey in every trouble in the Arab country since the "Arab Spring" had begun. He has an agenda in each of them, from Syria to Libya, to the Mediterranean Sea, to where he seeks to preserve the Turkish right for expansion.
Erdogan believed in building double alliances between Russia and Iran from one side and the United States through Turkey's presence in NATO from the other, he can manipulate everyone to achieve his goal in Syria and secure the Buffer Zone. He started a policy of Turkification in northern Syria, which is against international law in occupied regions and countries. In addition, as he is still politically maneuvering to reach this goal, he is becoming more like a bull chasing a red carpet. He is backstabbing everyone, even his allies in Nusra.
Erdogan, the paranoid, has used every possible method to rally aggregations against local governments and authorities in each country as he built his alliances. In Syria, he played on sectarian differences to rally Sunnis and, in particular, on Muslim Brotherhood groups to build alliances against the current Syrian government. He imported terrorists from al-Nusra, armed them, and ideologically manipulated terrorists from Tajikistan, Uzbekistan, Kyrgyzstan, and the Chinese Xinjiang, into fighting in Syria in the name of Islam against the Alawites "regime". He represented himself as the protector of Sunnis. In order to justify bombarding the Kurds, he was playing on nationalistic feelings.
In Libya, he played on empowering the Muslim Brotherhoods against other atheist groups, as he rates them. He empowered the al-Wifaq government along with the Americans to pave the way to dividing Libya, where the dirty international game almost tore the country apart using terrorist groups financially backed by Saudi Arabia, the United Arab Emirates, and Turkey, i.e. Qatar.
In Lebanon, he presented himself as the protector of the injustice Sunnis. Turkish intelligence paid around four million dollars to regroup Sunnis in Said and Tripoli. The same thing was going on with Hamas in Palestine in the name of the freedom of the Palestinians and their fight against Israel. In the Arab countries, Erdogan worked hard to be designated as the new Muslim leader and was very careful not to be perceived as a Turk but as a Muslim. And now the same game is going in Azerbaijan.
Erdogan's interference in Azerbaijan does not fall out of the American expected Turkish role. A few days ago, a congress member praised the important role Turkey is playing within NATO. It is not a language of reconciliation; it is a language of playing on Erdogan's ego. Therefore, it is only fair to question the Turkish role in Azerbaijan, in particular to the relation between the two mentioned countries and Israel.
Iran has been dealing with the two countries with tolerance, as neighboring countries, particularly Turkey, who is playing in this case on the nationalistic feelings of the Azeris in Iran to start trouble, in the least expression. It is clear, if the situation escalates with Azerbaijan, Iran would be walking through land mines. Therefore, it needs to be carefully leading its diplomatic negotiations. On the other hand, Iran knows, but it needs to acknowledge that as long as Turkey occupies one meter in northern Syrian, the region will never know peace and security. The first step to get the Americans out of Iraq and Syria will be to cut Erdogan's feet in Syria, once and for all.
In leading his quest for victory, Erdogan moved the terrorist around the region. Now he is filling Azerbaijan with these mercenary terrorists from the Arab region and center of Asia, just like the Ottoman when they dragged the compulsorily recruited soldiers from their villages and houses from all over the Arab countries to fight their war in the Baltic region. A dream that needs to put an end to it. The Syrians believe that it ends with ending the Turkish occupation in Idlib. However, it is important that their friends believe that too.
*The Safar Barlek was the mobilization effected by the late Ottoman Empire during the Second Balkan War of 1913 and World War I from 1914 to 1918, which involved the forced conscription of Lebanese, Palestinian, Syrian, and Kurdish men to fight on its behalf.
From our partner Tehran Times
The Absence of Riyadh in the Turbulent Afghanistan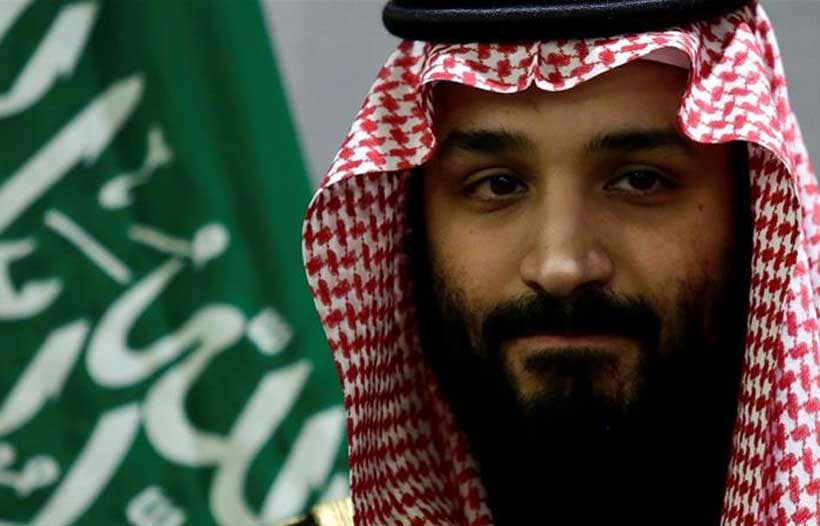 As the situation in Afghanistan becoming increasingly turbulent, the NATO allies led by the United States are fully focused on military withdrawal. As this has to be done within tight deadline, there have been some disagreements between the United States and the European Union. Josep Borrell, High Representative of the European Union for Foreign Affairs and Security, publicly accused the U.S. military in Afghanistan, which was responsible for the internal security of Kabul Airport, of deliberately obstructing the EU evacuation operations.
China and Russia on the other hand, are more cautious in expressing their positions while actively involving in the Afghanistan issue. This is especially true for Russia, which after both the Taliban and the anti-Taliban National Resistance Front of Afghanistan (NRF) led by Ahmad Massoud have pleaded Russia for mediation, Moscow has now become a major player in the issue.
Compared with these major powers, Saudi Arabia, another regional power in the Middle East, appears to be quite low-key. So far, only the Ministry of Foreign Affairs of Saudi Arabia has issued a diplomatic statement on the day after the Taliban settled in Kabul, stating that it hopes the Taliban can maintain the security, stability and prosperity of Afghanistan. Considering the role that Saudi Arabia has played in Afghanistan, such near silent treatment is quite intriguing.
As the Taliban were originally anti-Soviet Sunni Jihadists, they were deeply influenced by Wahhabism, and were naturally leaning towards Riyadh. During the period when the Taliban took over Afghanistan for the first time, Saudi Arabia became one of the few countries in the international community that publicly recognized the legitimacy of the Taliban regime.
Although the Taliban quickly lost its power under the impact of the anti-terror wars initiated by the George W. Bush administration, and the Saudis were pressured by Washington to criticize the Taliban on the surface, yet in reality they continuously provided financial aid to the Taliban and the Al-Qaeda organization which was in symbiotic relations with the Taliban.
However, after 2010, with the Syrian civil war and the rise of the Islamic State, the Riyadh authorities had decreased their funding for their "partners" in Afghanistan due to the increase in financial aid targets.
In June 2017, after Mohammed bin Salman became the Crown Prince of Saudi Arabia and took power, Saudi Arabia's overall foreign policy began to undergo major changes. It gradually abandoned the policy of exporting its religious ideology and switched to "religious diplomacy" that focuses on economic, trade and industrial cooperation with main economies. Under such approach, Saudi Arabia's Afghanistan policy will inevitably undergo major adjustments.
With the reformation initiated by the Crown Prince, Saudi Arabia has drastically reduced its financial aid to the Taliban. In addition, Riyadh also further ordered the Taliban to minimize armed hostilities and put its main energy on the path of "peaceful nation-building". This sudden reversal of the stance of Saudi Arabia means that Riyadh has greatly weakened the voices of the Taliban in the global scenes.
In recent years, the Taliban have disassociated with Saudi Arabia in rounds of Afghanistan peace talks. After Kabul was taken over by the Taliban on August 19, a senior Taliban official clearly stated that the Taliban does not accept Wahhabism, and Afghanistan has no place for Wahhabism. Although this statement means that Al-Qaeda's religious claims will no longer be supported by the Taliban, it also indicates that the Taliban has reached the tipping point of breaking up with Riyadh.
Under such circumstance, for the Riyadh authorities under Mohammed bin Salman, the most appropriate action is probably wait-and-see as Afghanistan changes again.