The impact of labour market trainings on unemployment process in the global labour economy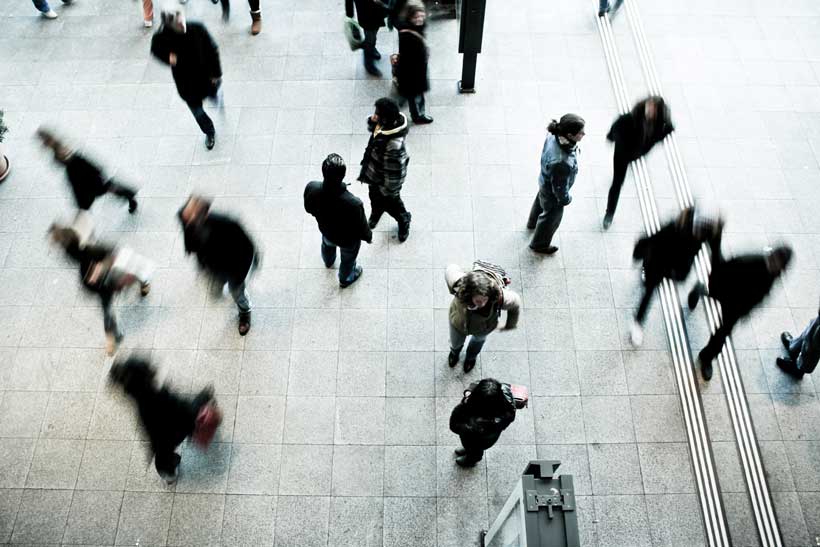 Since the 1990s, the persistence of high unemployment has been followed by two downturns, which affected an economic life over the world across the nation-states. The overt consequences cost unpleasantly social and economic outcomes for the states as well as societies. Henceforth, activation turn has observed once more shifting passive employment policies within the active policy actions of countries upon labour market at the beginning of a new millennium. It was supposed that the activation of jobless people through keeping employees occupied, job-search assistance, job creation and work experience programs, training and invest in up skilling, is an open way to fight against high unemployment and secure economic growth as well. Hereby, the idea of an active labour market policy (ALMP) became again pivotal tool in the domestic policy agendas of states in order to engage in new challenges of labour markets. Since the 1950s,it is an apparent fact that in Europe and the Nordic countries that the effectiveness of ALMPs engenders diminution in a structural and long-term unemployment and leads to increase net income together with the employment ratio of targeted groups in national economies.
With the XXI century's new technological vicissitudes and industrialization, the active employment policies have been designed to support people with monetary (income) and non-monetary (education) incentives in order to reduce inequality, keep the balance of social inclusion, and stimulate market beyond to decrease unemployment. Consequently, labour market training grew into to become an important measure of ALMP strategies in the background of "welfare to workfare policy approach" to create better-skilled workforce as well as to surge adequate match between skilled manpower and needs of progressive demand in labour markets.
In fact, the scholarly studies state significant impacts of training and vocational programs in the activation of the workforce. For example, the 1950-1960s – Post War Era characterized with the rapid economic growth and labour supply shortage in the European industry. And as a solution, national employment policies started to focus on labour trainings. So that Sweden with its successful retraining system has been the pioneer of ALMP idea in the history. On the other hand, Germany with 1969`s Employment Promotion Act considered training as a principal component of active employment policies to upskill workforce in terms of new industrial needs by market demand.
The UN 2009 reports that education is considered one of the main indicators of poverty reduction: education and human resource investments contribute to an economic development of nation-states and societies. Higher educated people or up-skilled workforce boost up productivity and react the positively to technological changes. Some scholars and interlocutors claim that in long-term perspectives ALMPs should have to aim to develop an education and training system that enhances the productivity and employability of a labour force. Because of the fact that the skilled manpower is one of the cornerstones of the higher employment, developed economy, higher net income and well-being of the whole society.
Many types of research have been carried out to identify the prominence of labour market training, however, the Katz`s study (1993) shows the significant point of job market training as turning "unskilled labour" into "skilled labour". Perceptibly, the unemployment problem is more common among less skilled individuals and new entrants to the market. Shifting in demand against unskilled labour force causes an unemployment among those people. In contrast to unskilled force reservation wage and labour demand is high for skilled manpower in the market. Here, the training policy helps turn out unskilled to a skilled workforce and to increase total employment in order to decrease unskilled unemployment. Research argues that training policy extends the skilled labour force and close the gap between the unskilled and skilled workers. Caruana and Theuma (2012) refer to Katz (1993) argue that in order to push jobless people towards work, some trainings improve the qualification of those workers who are already in the market. Hence, Katz (1993) emphasizes the importance of labour market training in reducing the unemployment rate of unskilled labour by transferring more workers to the skilled labour pool. They also underline the significant role of a training policy in improving the skills of employees and increasing, the supply of skilled manpower in the economy. The following figure "Development of Unskilled Labour Force" visualizes Katz`s statement andshows how training measure affects the job market in both ways. The points where demand curves intersect supply curves, which are given wages for skilled and unskilled labour respectively. As the author explains, the wages represent the remuneration of foregone opportunity costs that, logically, is higher for skilled labour than for unskilled one. Since labour demand for the skilled labour is stronger than that of unskilled labour, thus, the demand curve for the former one is more elastic. As the figure illustrates, after the implementation of training, part of unskilled labour is moving up to the skilled.
At the same time, scholar states that wage setting regulation, training, and education systems affect differently net income and employment perspectives. Consequently, education and labour training policies create an equal distribution of skills and able to reduce supply and demand shifting on wages and employment. Another study by Calmfors et al., (2001) argue that training programs increase the reservation wage of attendees. However, salary growth and employment perspectives are possible by time after long run participation in the program.
To sum up, the training policy is considered as a main supply-side policy tool of activation to tackle unemployment. Scholars argue that training programs are useful to prevent the long run unemployment and to keep unemployed active in the market via participation. However, ex-post evaluation of training programs is controversial. Country case studies show that training programs are more effective in the background of vocational education reforms and collaboration with demand-side active labour market policies.
Reference list:
, Forslund A., &Hemstrom M., (2001), Does Active Labour Market Policy Work? Lessons from Swedish experiences, Swedish Economy Policy Review, 85, 61-124
Caruana C. &Theuma M., (2012), The next leap – From Labour Market Programmes to Active Labour Market Policy.
Katz, F.L., (1993), Active Labor Market Policies to Expand Employment and Opportunity.
United Nations, (2009), Rethinking Poverty: Report on the World Social Situation 2010, Retrieved from http://www.un.org/esa/socdev/rwss/docs/2010/fullreport.pdf
How has Russia's economy fared in the pandemic era?
Authors: Apurva Sanghi, Samuel Freije-Rodriguez, Nithin Umapathi
COVID-19 continues to upturn our lives and disrupt economic activity across the world. The World Bank estimates that well over 100 million people would be pushed into extreme poverty by the end of this year alone. Global food insecurity is on the rise, and the pandemic is expected to leave long-term scars, world over. How has Russia's economy fared in the global "pandemic-onium"? What about jobs, food prices, and poverty?
First, the economy. In our most recent World Bank Russia Economic Report, we examine how Russia's GDP fell by 3% in 2020 compared to larger contractions of 3.8% in the world economy, 5.4% in advanced economies and 4.8% in most commodity-exporting economies. Several factors helped Russia perform relatively better. Well-known ones are Russia's sizeable fiscal buffers and supportive monetary policy. This allowed for a substantial countercyclical fiscal response (about 4.5 percent of GDP, on par with benchmark countries). Lesser-known factors, perhaps, are a relatively small services sector and a large public sector that buffered against unemployment.
Russia's pre-pandemic advances in digitization also paid off and enabled Russian society to operate reasonably effectively during lockdowns. And closer and growing ties to a relatively fast-growing China, stabilization in new COVID-19 cases, loosening of OPEC+ production cuts – all helped. Indeed, the economic recovery is gathering pace — and with all the caveats of uncertainty around the evolution of the pandemic – we now project Russia's GDP to grow at 3.2% in 2021 and 2022.
Second, when it comes to jobs, although employment remains below pre-pandemic levels, the labor market is improving. The unemployment rate in March 2021 was 5.4%, down from 6.4% in last August. Interestingly, most jobs were created in the informal sector: about 828,000 in the 2nd half of 2020. Job losses have not been the same across economic activities. Total losses of 1.78 million jobs were concentrated in four sectors: manufacturing, construction, retail and hospitality, and health/social services.
Job losses in manufacturing, construction, and retail and hospitality can be explained by the lockdown measures and the difficulty of tele-work in these sectors. However, the fall of employment in health and social services during a pandemic, is more difficult to explain. It could be because of increased mental and physical fatigue of health workers, increased infections in this segment of the workforce, or the fall in employment in social care facilities (including the private ones), which were hit by the pandemic.
Third, turning to food prices, both cyclical and structural factors are behind the rise for items such as sugar and eggs. Higher global demand, global supply disruptions due to bad weather, and lower domestic harvest such as for sugar crops and oilseeds, along with the sizeable ruble depreciation last year, have contributed to this rise. Structural factors stem from the 2014 food embargo, which reduced competition in the domestic market, as domestic production has been unable to respond fully to demand.
At the same time, short-term (cyclical) policy responses to rising food prices have been geared towards export restrictions such as bans, quotas, tariffs, and price caps and subsidies. While politically attractive, and administratively easily implementable, these measures are economically distortive. A recent Higher School of Economics study found that consumer losses amounted to 2000 rubles per Russian citizens, each year, with the beneficiaries being Russian producers and non-sanctioned importers, such as Belarus. Moreover, it is the low-income families and poor who are disproportionately affected by food price increases, as they spend nearly half of their income on food. Therefore, a better approach to help those most affected by food insecurity would be to improve the targeting of Russia's social safety nets in order to reduce food insecurity and poverty.
Finally, this brings us to poverty.
Russia has admirably contained additional spikes in the COVID-19 induced poverty rate. This success, in large part, is due to various compensatory social policies, such as the increase in unemployment benefits, child allowances, and support to single parent families. With the economic recovery now gathering pace, and assuming effective implementation of announced policies, we forecast Russia's poverty rate by end-year 2021 to decline to 11.4 from the pre-pandemic poverty rate of 12.3%. However, double-digit poverty remains stubbornly high, and strong growth will play an important role in achieving Russia's goal of halving it by 2030.
That being said, we believe that growth will not be enough – it will need to be complemented by a social safety net system that is more scalable and inclusive (the current welfare system transfers around only 10% of the total social assistance budget to the poor). Successful implementation of Russia's strategic directive (Послание Президента Федеральному Собранию) will also require a safety net capable of addressing the complex financial, health, labor market and long-term care needs of the poor and vulnerable.
A concrete example of how a scalable and inclusive safety net could be weaved is through a national program, which aids people who fall below the poverty threshold. They would be provided with an income-gap-filling payment combined with incentives to graduate them out of poverty through labor activation support. With many caveats, such as excellent targeting, we estimate the lower-bound cost of such a program to be around 0.3% of GDP. As Russian policymakers tackle the goal of halving poverty, at least based on our analysis, accomplishing this laudable goal is within reach.
First appeared in the print version of the Kommersant newspaper via World Bank
Is Bangladesh falling into a China's Debt-Trap Like Sri-Lanka?
Bangladesh is the second highest investment destination for China in South Asia. Referring to the incident of Sri Lanka, lease of Hambantota port by China, critics say that greater dependency of Bangladesh on China will make the country a victim of Chinese debt-trap. Is Bangladesh really going to be a victim of China's debt-trap?
Bangladesh reached lower-middle-income country status in 2015. Bangladesh has met, for the second time, all the three criteria for graduating from the Least Developed Country (LDC) and if everything goes right, will finally be graduated in 2026.
Sri Lanka became middle income country in 1997. The country is facing economic downturn due to wrong economic policies. Recently, Bangladesh has agreed to lend $200 million to debt-ridden Sri Lanka which is struggling to maintain a moderate foreign exchange reserve. Undoubtedly, it is matter of pride for Bangladesh. At the same time, Bangladesh should take lessons from Sri Lanka for upcoming days to avoid unexpected economic crisis.
Bangladesh and Sri Lanka have similar economic weak point. In both countries, the Tax-GDP ratio is not at expected percentage. The economy of both countries depends on a single product, for example- Bangladesh's economy is dependent on RMG and Sri Lankan economy is dependent on tourism industry. The good news for Bangladesh is that, though Sri Lanka is struggling with its economy but Bangladesh has enough time to confront the upcoming challenges.
The benefits, such as lowest interest rate; longer grace period, that Bangladesh receives as a LDC from different donor organizations like World Bank (WB), International Monetary Fund (IMF), Japan International Cooperation Agency (JICA) etc. will be available till 2027. Now donor agencies like WB, IMF etc. lend Bangladesh with 2% interest rate. These loans have very long tenure, 25-40 years, and the grace period is almost 10-12 years. After 2027, Bangladesh will have to pay higher interest rate.
As Sri Lanka is a middle-income country, it has to pay higher interest rate and gets lower grace period for the loan from donor agencies. Besides, Sri Lanka also borrows from international market through bonds with almost 6 percent interest rate. According to the Central Bank of Sri Lanka, the loan borrowed by Sri Lanka through Sovereign bond was almost 50% of its total external debt.
There are sharp differences between the loans from Donor agencies and loans through Sovereign bonds. Donor agencies offer loans with low interest rates and long tenure. They also come with flexible terms and conditions such as grace periods of around 10-12 years. When the grace period matures, the repayment takes place for next 30-40 years. On the other hand, loans through bonds come with high interest rates, short tenure and no grace periods. Generally, these loans have to be paid within 10 years and the interests are also payable from day one.
Bangladesh needs precise plans for its graduation journey from LDC to Developing country. Plans are also crucial for post-graduation phase for proper implementation of development projects. Otherwise, Bangladesh may also have to face economic crisis like Sri Lanka in near future.
There is a common misconception that Bangladesh is burdened with foreign loans. But the reality begs to differ. According to Economic Relations Department's (ERD) 'Flow of External Resources into Bangladesh' report, in 2019-20 fiscal years, total external debt outstanding of Bangladesh was USD 4409.51 Crore which is equal to BDT 3,74,898.35 crore in local currency. According to this figure, the per capita loan is BDT 23,425 considering the total population as 16 crores.
According to IMF and World Bank's Standard, it is only dangerous for an economy if its external debts exceed 40% of GDP. Currently, Bangladesh's total external debts is less than 15% of GDP which is far from danger mark. Interestingly, USA has the world's largest external debt which is almost 102% of its GDP. However, the country's economy is still vibrant because of the strength of US dollar.
There is propaganda against Bangladesh that, it is burdened with Chinese soft loans and soon the consequences will be like Sri Lanka. External debts are mostly used in Bangladesh to cover the budget shortage. In current fiscal year, Bangladesh has taken 38% from World Bank, 24.5% from Asian Development Bank, 17% from Japan, 3% from China and 1% from India as external debt. Bangladesh has taken 80% of total external debt from WB, ADB and JICA.
In 2016, Bangladesh and China transformed their bilateral relations to 'Strategic Partnership'. In the recent time, like other parts of Asia, Chinese funding is also rising rapidly in South Asia. This has created a good opportunity for fast growing economies like Bangladesh as Chinese Development Finances (DFIs) are offering alternative sources of loans. Chinese DFIs are also creating a competitive and sustainable alternative funding source for Bangladesh since now other countries like India and Japan are also focusing on providing flexible conditions while financing Bangladesh. Based on the analysis, it can be concluded that the propaganda that Bangladesh is going to fall in the Chinese debt-trap is nothing but a myth.
Rare Earth Elements: Elements of the New trade war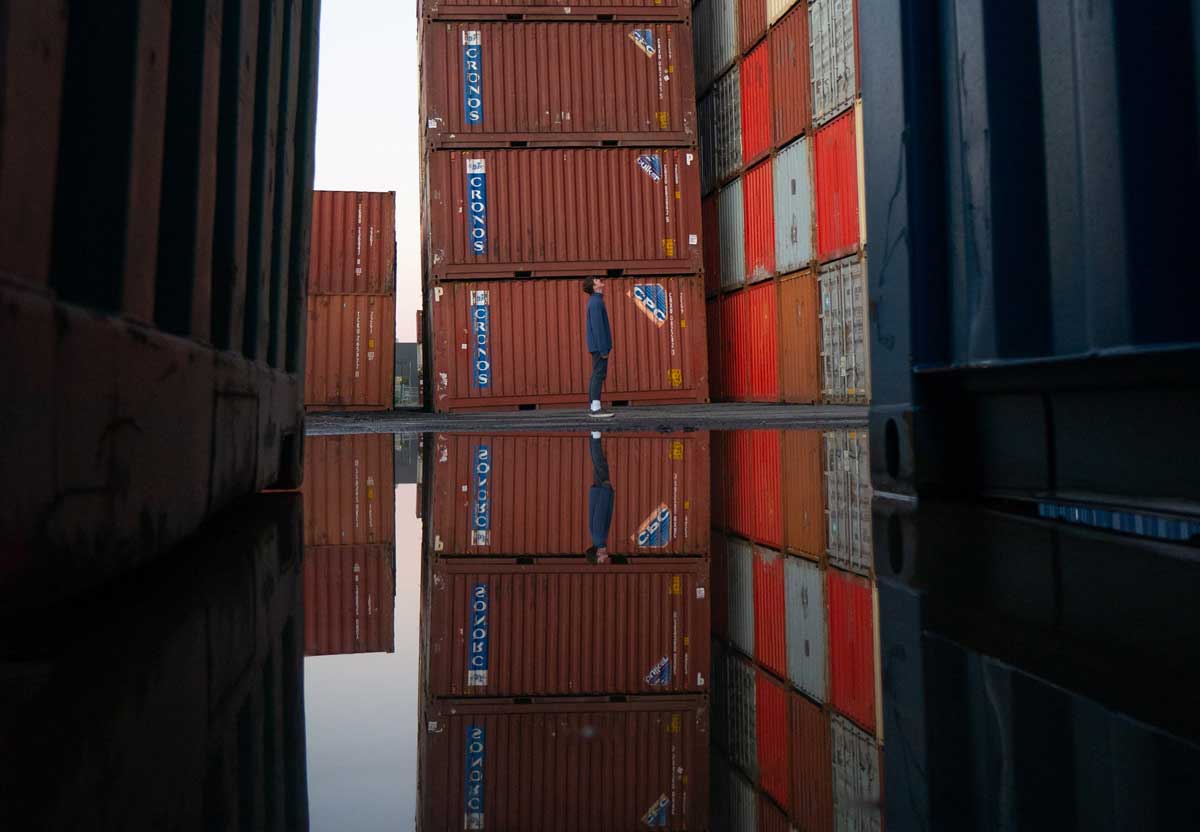 Do we all remember the periodic table which we studied during our school days? Rare Earth elements (REEs) are listed in the periodic table. REEs are 15 lanthanides that belongs to 57 to 71 in the periodic table. There are additional two elements named Scandium and Yttrium with atomic number 21 and 39 respectively. REEs are not rare, rather they are in abundance. Processing, Mining and transforming them into usable form is costly, complex and damaging to the environment. The stages of production include mining, separating, refining, alloying, and manufacturing to make REEs usable. REEs are critical because of various reasons. REEs are used in modern military equipment, phone speaker, LCD, radar, aircrafts, space vehicles and also in electric vehicles. For an example Europium is used in LCD and plasma screens, Neodymium is used in smartphones, wind turbines and also in permanent magnets. The United States was a major producer of REEs till 1980, but it was China who realized the value of REEs and became a major low-cost producer and leading exporter of REEs.
China's Strategy
Between 1975 and 1990 China's RE policy was to develop RE mining Industry. Gradually China started to export RE products. In 1985 China also started providing Export-tax reimbursement to attract more rare earth processing Industries. China exploited other markets of REEs through its low-cost strategy, and less regulatory environment. many companies of USA, Japan and France shifted its base to China. In early 1990s China was dominant in the supply of RE concentrates and separations when its total production accounted for more than half of the global RE production. Countries like France and Japan shifted its rare earth extraction facilities to China. This was in reality China's long-term strategy to kill the other facilities of REEs so that it can take the advantage. Shifting the bases and processing plants without realizing that dependence on one country make the things more vulnerable was a strategic mistake made by Western countries. This exactly happen in 1990 when China started making the rules and regulations for the foreign companies stricter. They were not allowed for mining rare earth projects and were only allowed in joint ventures with Chinese companies. China shares of supply was recorded highest of 97% between 2005 and 2011. Although China has large mines, but it gained the advantages due to its processing facilities which separates the elements from the rock.
In 2010, When Japanese Coast guard stopped Chinese vessels from fishing near Senkaku Island which created some dispute between two nations, China temporarily suspended the REE exports to Japan, It was the time when Japan realized the mistake, they have made between 1975-1990. Soon after the suspension, in 2011 Japan invested around 200mn USD in Australian company Lynas corporation. This company Lynas corporation became the only company outside China that is capable of processing REEs. In 2012, USA, Europe and Japan filled a trade disputes against China in WTO, it was claimed that China was providing benefit to its own Industry at the expense of other countries. Ruling was done against China and China ended its export quota system in 2015.
Is there a trade war?
In May-2019 when the president of America Mr. Donald Trump announced the process of raising tariffs on approximately all imports from China that was around $300bn, it doesn't include REEs in the list. A few days later a state-run press agency of China warned that by "waging a trade war against China, the United States risks losing the supply of materials that are vital to sustaining its technological strength." Policymakers in the USA are concerned about the supply chain disruptions of REEs which are very critical to US defense agency. USA doesn't have any processing plant for REEs. Though they have re-opened Mountain pass mines of California in 2017 which was shut in 2002 but mountain pass mines cannot process REEs, mined material are being sent to China for processing. If there is any conflict in coming years between US and China, REEs would play a significant role and it will definitely give an advantage to China. We are already experiencing some heated debate on China-USA on Taiwan and South China sea issue.
The way forward
The coming 10 years are definitely going to be difficult for the countries which are affected due to this. China's dominance in REEs is very tough to dismantle. Technology sharing, cooperation among the allies is the need of the hour. USA should work with its allies and work together on enhancing the processing of REEs so that dependency on one nation can be reduced. QUAD which is an alliance of USA, Japan, Australia and India can be a good platform to discuss and formulate a proper strategy to tackle this crisis. According to a US Geological Survey report China has about 37 percent of known global REE reserves but produces about 60 per cent of global REE. India has about 6 percent of global REE reserves and produces a miniscule 1 percent of global supply. India was one of the first countries to realize the importance of REEs, in 1950 India established "India Rare earths limited" a government owned enterprise, However India has not utilized based on the capacity it should have in the exploration. India has a developed geological data available and India should come up with a policy to allow companies to explore their findings in Indian ocean, India has a strong advantage in this region due to its strong business and cultural linkages. USA has to take the leadership role and work with its allies on this issue. USA should not contest with WTO dispute settlement mechanism because ultimately USA has to suffer if it continues to contest with WTO. A responsible leadership role under Biden to make a proper strategy is required, and USA must not forget to work together with its allies like Japan, Australia and India to tackle this crisis.