Vynn Capital Partners with the UNWTO to Boost Asia's Tourism Sector
Vynn Capital, a South-East Asia-based early-stage venture capital firm, and the World Tourism Organization (UNWTO) today jointly announced a strategic partnership to promote South-East Asia's tourism sector by facilitating entrepreneurship and innovation.
Through this strategic partnership, Vynn Capital and UNWTO will collaborate to create a framework and policies to support technology startups that are addressing opportunities and challenges in the region's tourism sector. Both parties will work together to encourage traditional industry players such as hotel groups, property groups and food companies to adopt digital strategies, as well as to encourage more investment by the private sector into technology companies. Vynn Capital will act as UNWTO's partner on initiatives to achieve these goals, by supporting tourism entrepreneurs and traditional industry players as the tourism market embraces technology and innovation.
"The tourism sector represents a huge opportunity for South-East Asia, where we see the emergence of a strong middle class. Vynn Capital has identified tourism as a key investment space and we will continue to work with entrepreneurs and industry players to promote the region's tourism sector. We believe technology companies that focus on the mobility of consumers, such as Indonesia's Travelio and Carsome, who already has operations in four key countries in South-East Asia, will continue to champion the economic impact of tourism growth. We join hands with UNWTO to foster a new generation of innovative tourism companies in South-East Asia," said Victor Chua, Founding and Managing Partner of Vynn Capital and Chairman of the Malaysia Venture Capital & Private Equity Association (MVCA).
"UNWTO is proud to partner with Vynn Capital, who will help us to create real solutions for the much-needed digital transformation of tourism. Such partnerships are key to continue generating opportunities all through tourism, and prove that venture capital has a role to play when we want to advance sustainable development," said UNWTO Secretary-General Zurab Pololikashvili.
According to UNWTO, international arrivals have increased in all regions since the start of 2018, continuing the strong trend of previous years. The strong growth is led by Asia and the Pacific (+8%), especially South-East Asia (+10%) and South Asia (+9%) where growth has already surpassed that of 2017 when Asia saw a 6% increase in international arrivals. This is significant, considering that Asia and the Pacific represents around 29% of international tourism receipts.
UNWTO and Greece to Collaborate on Maritime Tourism Research Centre
UNWTO is to collaborate with the Greek Ministry of Tourism in establishing a first research station dedicated to measuring the sustainable development of coastal and maritime tourism across the Mediterranean.
The new monitoring centre will be based at the University of the Aegean in Greece. From here, experts will capture and collate measurement data and analysis relating to the environmental, economic, and social impact of tourism.
UNWTO Secretary-General Zurab Pololikashvili said: "Coastal and Maritime tourism is one of the most important economic drivers within the Mediterranean basin. This new research centre can provide key data to guide the restart and future development of the sector, ensuring it fulfils its potential to provide opportunity for coastal communities and to protect and celebrate natural and cultural heritage."
The United Nations specialized agency and the Ministry of Tourism confirmed their collaboration on the initiative during the UNWTO High-Level Conference on Coastal and Maritime Tourism, held in Athens and co-hosted by Cruise Lines International Association (CLIA) and Celebrity Cruises.

The Tourism Minister of Greece Harry Theoharis said: "I express my immense gratitude for UNWTO's support in this endeavour. The Research Center will soon become a reference point for the study and protection of our coasts and seas."
Pierfrancesco Vago, Global Chairman of CLIA and Executive Chairman of MSC Cruises added: "CLIA is pleased to support the UNWTO research and monitoring centre on sustainability and coastal maritime tourism in the Mediterranean. As part of the cruise industry's commitment to responsible travel, we are pursuing carbon neutral cruising in Europe by 2050, and we work closely with cruise destinations and coastal communities to support economic growth in a sustainable manner.
Tourist Numbers Down 83% but Confidence Slowly Rising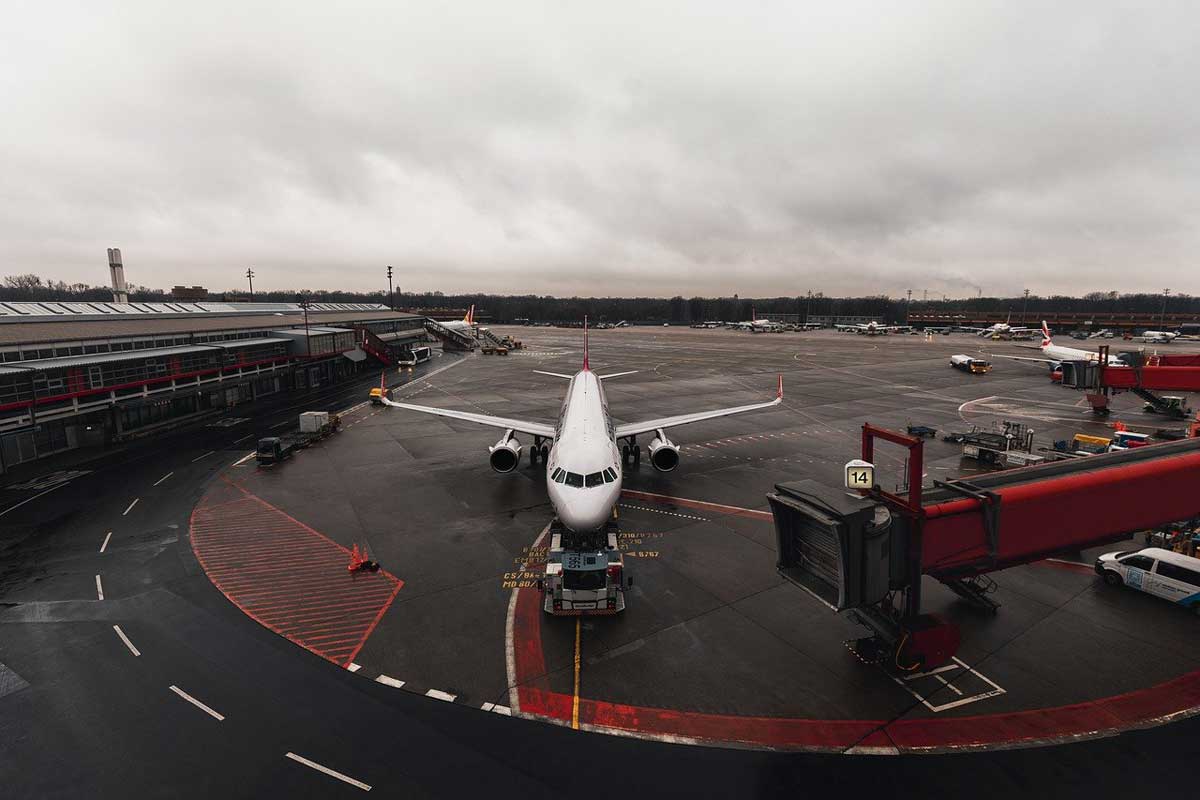 International tourist arrivals were down 83% in the first quarter of 2021 as widespread travel restrictions remained in place. However, the UNWTO Confidence Index shows signs of a slow uptick in confidence.
Between January and March 2021 destinations around the world welcomed 180 million fewer international arrivals compared to the first quarter of last year. Asia and the Pacific continued to suffer the lowest levels of activity with a 94% drop in international arrivals over the three-month period. Europe recorded the second largest decline with -83%, followed by Africa (-81%), the Middle East (-78%) and the Americas (-71%). This all follows on from the 73% fall in worldwide international tourist arrivals recorded in 2020, making it the worst year on record for the sector.
UNWTO Secretary-General Zurab Pololikashvili comments: "There is significant pent-up demand and we see confidence slowly returning. Vaccinations will be key for recovery, but we must improve coordination and communication while making testing easier and more affordable if we want to see a rebound for the summer season in the northern hemisphere."
The latest survey of the UNWTO Panel of Tourism Experts shows prospects for the May-August period improving slightly. Alongside this, the pace of the vaccination rollout in some key source markets as well as policies to restart tourism safely, most notably the EU Digital Green Certificate, have boosted hopes for a rebound in some of these markets.
Overall, 60% expect a rebound in international tourism only in 2022, up from 50% in the January 2021 survey. The remaining 40% see a potential rebound in 2021, though this is down slightly from the percentage in January. Nearly half of the experts do not see a return to 2019 international tourism levels before 2024 or later, while the percentage of respondents indicating a return to pre-pandemic levels in 2023 has somewhat decreased (37%), when compared to the January survey.
https://flo.uri.sh/visualisation/4223532/embed?auto=1 Tourism experts point to the continued imposition of travel restrictions and the lack of coordination in travel and health protocols as the main obstacle to the sector's rebound.
The Impact of COVID on Tourism cuts global exports by 4%
The UNWTO World Tourism Barometer also shows the economic toll of the pandemic. International tourism receipts in 2020 declined by 64% in real terms (local currencies, constant prices), equivalent to a drop of over US$ 900 billion, cutting the overall worldwide exports value by over 4% in 2020. The total loss in export revenues from international tourism (including passenger transport) amounts to nearly US$ 1.1 trillion. Asia and the Pacific (-70% in real terms) and the Middle East (-69%) saw the largest drops in receipts.
Empowering Indigenous Communities to Drive Tourism's Recovery
The cultural diversity and knowledge of indigenous peoples can bring innovative experiences and new business opportunities for tourism destinations and local communities, and help them recover from the impacts of the COVID-19 pandemic. Based on this, the World Tourism Organization (UNWTO) has partnered with the World Indigenous Tourism Alliance (WINTA) on a set of guidelines, designed to ensure this type of experiences are respectful and led by the indigenous communities themselves.
The new UNWTO Inclusive Recovery Guide, Issue 4: Indigenous Communities, is the fourth set of guidelines addressing the socio-cultural impacts of COVID-19 issued by UNWTO. The partners call for placing Indigenous communities at the centre of recovery plans and for partnerships geared towards gathering accurate data on Indigenous tourism, and how it has been affected by the pandemic.

These recommendations draw on the partners' expertise and set out solutions for the socio-economic empowerment of Indigenous Peoples through tourism. These include transitioning from "assisting" to "enabling" indigenous entrepreneurship, strengthening skills and building capacities, fostering digital literacy for running tourism businesses, and acknowledging the relevance of indigenous peoples by destination authorities and the tourism sector overall.
The Guide, launched on the occasion of the International Day of Cultural Diversity, builds on the decade-long partnership between UNWTO and WINTA. The two organizations work together to enable indigenous communities untap their tourism potential and promote their success stories. The most recent collaboration, the Weaving the Recovery Project, focuses on empowering Indigenous women through responsible tourism experiences and indigenous artisanship in Latin America.
The recommendations also benefitted from inputs provided by the Organization for the Economic Co-operation and Development (OECD). In recent years, the OECD has also significantly advanced its policy research and promotion of good practices and networks championing indigenous tourism within its Member countries.
UNWTO stands ready to support platforms which reinforce indigenous peoples' networks, making them the ultimate decision makers of tourism operations affecting their livelihoods.