Vynn Capital Partners with the UNWTO to Boost Asia's Tourism Sector
Vynn Capital, a South-East Asia-based early-stage venture capital firm, and the World Tourism Organization (UNWTO) today jointly announced a strategic partnership to promote South-East Asia's tourism sector by facilitating entrepreneurship and innovation.
Through this strategic partnership, Vynn Capital and UNWTO will collaborate to create a framework and policies to support technology startups that are addressing opportunities and challenges in the region's tourism sector. Both parties will work together to encourage traditional industry players such as hotel groups, property groups and food companies to adopt digital strategies, as well as to encourage more investment by the private sector into technology companies. Vynn Capital will act as UNWTO's partner on initiatives to achieve these goals, by supporting tourism entrepreneurs and traditional industry players as the tourism market embraces technology and innovation.
"The tourism sector represents a huge opportunity for South-East Asia, where we see the emergence of a strong middle class. Vynn Capital has identified tourism as a key investment space and we will continue to work with entrepreneurs and industry players to promote the region's tourism sector. We believe technology companies that focus on the mobility of consumers, such as Indonesia's Travelio and Carsome, who already has operations in four key countries in South-East Asia, will continue to champion the economic impact of tourism growth. We join hands with UNWTO to foster a new generation of innovative tourism companies in South-East Asia," said Victor Chua, Founding and Managing Partner of Vynn Capital and Chairman of the Malaysia Venture Capital & Private Equity Association (MVCA).
"UNWTO is proud to partner with Vynn Capital, who will help us to create real solutions for the much-needed digital transformation of tourism. Such partnerships are key to continue generating opportunities all through tourism, and prove that venture capital has a role to play when we want to advance sustainable development," said UNWTO Secretary-General Zurab Pololikashvili.
According to UNWTO, international arrivals have increased in all regions since the start of 2018, continuing the strong trend of previous years. The strong growth is led by Asia and the Pacific (+8%), especially South-East Asia (+10%) and South Asia (+9%) where growth has already surpassed that of 2017 when Asia saw a 6% increase in international arrivals. This is significant, considering that Asia and the Pacific represents around 29% of international tourism receipts.
Kingdom of Morocco to Host Next WRO General Assembly in 2021
The Kingdom of Morocco has been officially chosen as the host of the 24th Session of the World Tourism Organization (UNWTO), to be held in 2021.
At the conclusion of the 23rd General Assembly in St Petersburg, Member States of the United Nations specialized agency for tourism, were asked to choose between Morocco, Kenya and the Philippines. All three Member States had presented their candidatures over the preceding days, highlighting their commitment to accessibility and sustainability and for using tourism as a driver for job creation and economic growth for all.
The 24th Session of the General Assembly will be held in the city of Marrakesh in 2021, with the exact dates to be confirmed.
UNWTO General-Secretary Zurab Pololikashvili said: "I offer my warmest congratulations to Morocco. They are a long-standing ally of UNWTO and at this General Assembly they clearly demonstrated how the Kingdom has embraced tourism as a driver of positive change over the past few decades. Morocco also showed it has the infrastructure and the commitment necessary to host the most important high-level even for the global tourism sector. At the same time, I thank both Kenya and the Philippines for their candidatures. Both presented exceptionally strong cases."
For the first time at a UNWTO General Assembly, Member States used an anonymous electronic voting system, with one vote per Member State. This switch away from paper ballots brings UNWTO in line with other United Nations agencies, further emphasising the Organization's firm commitment to becoming an integral part of the wider UN system.
Tourism has 'Life-Changing Potential'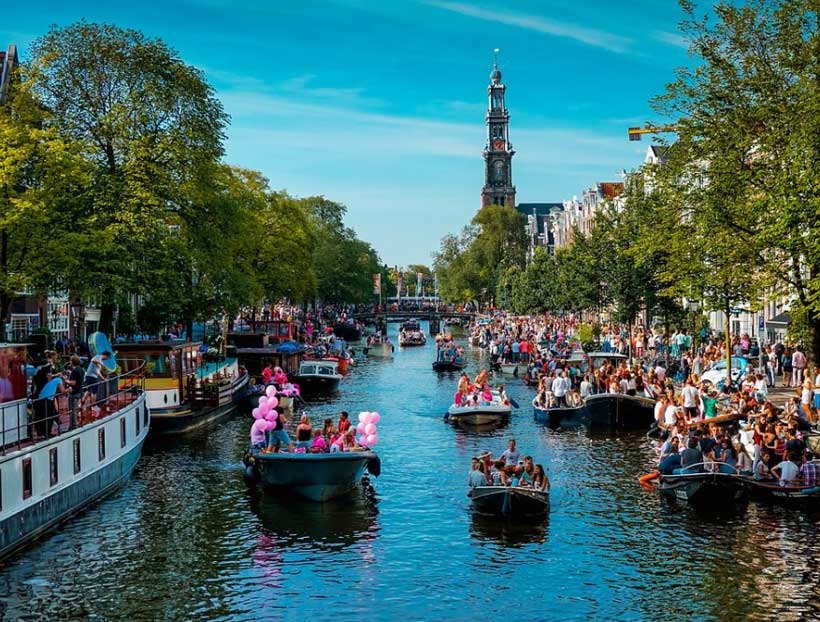 Tourism Ministers from around the world have gathered at the 23d Session of the General Assembly of the World Tourism Organization (UNWTO) in St Petersburg. The future of tourism jobs in a changing world, and the way tourism can help provide education for all, has featured prominently among ministerial debates.
Held as UNWTO celebrates its Year of Jobs and Education, the High-Level Debate saw leaders and representatives from more than 100 countries discuss the biggest challenges facing the tourism sector as it works to fulfill its potential as one of the world's main sources of employment.
Supporting 1 in 10 jobs worldwide and a leading employer of women, youth and people living in rural or marginalized communities, tourism has been recognized as a key pillar of the United Nations' Sustainable Development Agenda. However, global demographic shifts, new technology and urbanization are all having a significant impact on both work and education in the tourism sector, and the opportunities and challenges posed by all three of these mega-trends were the subject of lively discussion in St Petersburg.
During the debate, which was moderated by UNWTO's media partner CNN International, Secretary-General Zurab Pololikashvili said: "We represent one of the major drivers of global development, a leading source of employment and ongoing training, transforming the lives of millions around the world. Tourism must be ready to meet the challenges of tomorrow and this ministerial debate demonstrates that we recognize that tourism jobs need new and different skills over the coming years."
The debate formed part of the 23rd Session of the General Assembly of the United Nations. Held every two years, the General Assembly brings together the world leaders, tourism ministers and key representatives from the public and private sectors and is the most important body of UNWTO, the United Nations specialized agency for responsible, sustainable and inclusive tourism.
African Tourism Leaders Meet in Saint Petersburg to Plot Future Growth of Continent's Tourism Sector
Leaders from across Africa have met in Saint Petersburg ahead of the General Assembly of the World Tourism Organization (UNWTO) to discuss the key issues facing the continent as it looks to grow its tourism sector and harness it as a key driver of economic development and social transformation.
Held in the historic Tauride Palace, the 62nd meeting of the UNWTO's Regional Commission for Africa (CAF) came on the back of the latest Barometer from the United Nations specialized agency for sustainable and responsible tourism. This most recent data shows that international tourist arrivals to African destinations grew by 3% during the first six months of the year when compared with 2018. In particular, North African destinations continue to bounce back from recent difficulties, enjoying a 10% increase in arrivals for the six months.

The key focus of the CAF meeting was the UNWTO's 2030 Agenda for Africa. This blueprint for the future of African tourism was launched after the UNWTO's African Member States requested help in drawing up plans for growing and managing tourism and in making the sector a central driver of economic growth and sustainable development.

Addressing the meeting, UNWTO Secretary-General Zurab Pololikashvili said: "Africa has everything to position itself as a global tourism leader. 60% of Africans are under the age of 25. And African cities are real hubs of innovation, with entrepreneurs and innovators finding new ways to manage how we travel. With a concerted approach we can expect international tourist arrivals to Africa to reach 135 million by 2030. Together, we can ensure that this is good news for everyone. More tourists mean more jobs, more schools and greater protection for cultural and natural heritage."

The African delegates will remain in St Petersburg for the 23rd session of the UNWTO's General Assembly, the most important high-level event for the global tourism sector. Held every two years, this General Assembly will focus on tourism's role in the global Sustainable Agenda and the Sustainable Development Goals, with a particular emphasis on the sector's role in education, job creation and tackling climate change.