Paid and well-designed internships work
"Before, they would ask for your diploma and maybe your grades. Now, when you are entering the labour market, you are asked for multiple internships and work experience here and there so I feel the pressure to intern so as to be better prepared for the labour market."
That was what secondary school student, Georgia, told me while I was carrying out some focus group research last year for an ILO survey on youth aspirations.
Her frustration and worry are typical these days of many young people entering the labour market. They face the daunting task of finding a decent job and then keeping it when they do.
Unemployment and the proportion of young people not in employment, education or training are high, and new and emerging forms of 'non-standard' employment such as temporary, part-time and gig work are rapidly expanding.
These types of 'non-standard' jobs now dominate young people's early labour market experiences, along with internships, which are becoming ever more common – not only in high income countries where they originated but also in low and middle income countries.
The idea is that internships help break that Catch 22 that many young jobseekers face – not having enough experience to get a job and not being able to get the experience needed because of not having a job.
But, just how effective are internships as a means of promoting the long term job prospects of young people like Georgia?
The fact is, there hasn't been much solid research. Above-all, very little at all is known about the impact of so-called 'open-market' internships which are not undertaken as part of either an educational course or as part of an active labour market programme. In many – if not most- countries, these remain under-studied and under-regulated
This is the question that my colleague Luis Pinedo and I set out to answer in a new ILO working paper,  "Interns and outcomes: Just how effective are internships as a bridge to stable employment?", which reviews existing studies and analyses primary data using surveys of interns undertaken by the European Commission and the Fair Internship Initiative (FII), an intern advocacy coalition.
We came to three main conclusions:
Not all internships improve career prospects
The impact of internships on the longer term integration of youth into work appears to be modest. Internships are, on average, less effective than either student jobs or apprenticeships as a means to bridge the gap between education and regular employment.
Paying interns pays off
It is clear, however, that paid internships offer better job prospects for youth in the long run than unpaid ones and that paid interns are more likely to find a job than those who were not remunerated. This may be because the payment itself may be linked to other positive features of a well-designed internship programme. These include the presence of a mentor; similar working conditions as regular employees; access to health insurance, and internships that are long enough for the young person to acquire and improve their skills. In addition, formal certification of the completed internship and/or undertaking the internship in a big firm both influence employment prospects and can also have a positive long-term impact.  However, the likelihood of finding a job does not increase in relation to the amount paid to the intern.
More and better research is needed
As yet, far too few studies have been carried out and those that do exist rarely make a serious attempt at identifying the causal links between internship programme features and post-internship labour market outcomes. Moreover, analyses of open market internships are even rarer. The task is clearly made more complicated by the fact that there is no agreement about what precisely is an internship. However, the lack of analysis is particularly worrisome not least because it is precisely open market internships which are least covered by existing forms of regulation. This paper, along with its two companion papers listed below mark a first step by the ILO to rectifying this information gap.
See the two other working papers that are part of the series:
Employment working paper no. 240: The regulation of internships: A comparative study Andrew Stewart, Rosemary Owens, Anne Hewitt and Irene Nikoloudakis
Employment working paper no. 242: Does work-based learning facilitate transitions to decent work? Laura Brewer and Paul Comyn
Knowledge economy and Human Capital: What is the impact of social investment paradigm on employment?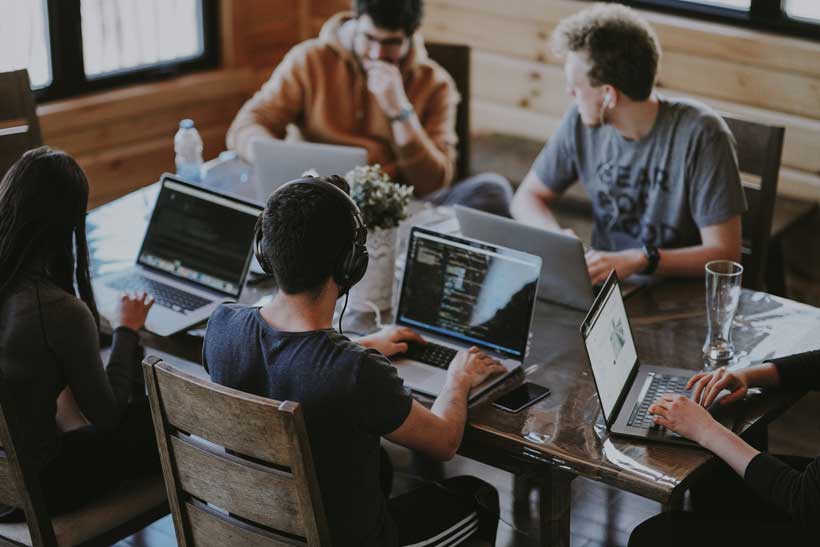 Social policy advocates claim the development of the European welfare state model on three phases as follows: traditional welfare state until 1970s; neo-liberal welfare state until the mid-1990s and finally social investment state model afterwards of the mid-1990s.  At the first time, on the European Union level, to bring the social investment policy to the political agendas after the 1990s economic hardship, the European Council adopted the Lisbon Strategy in 2000. In fact, the Lisbon Strategy was successful with respect to the employment. In the latter, the social investment state paradigm has fostered once more in the Europe with the "Social Investment Package: Towards Social Investment for Growth and Cohesion" in 2013 by the European Commission that targeted to "prepare" individuals, families and societies for the competitive knowledge economy by investing in human capital from an early childhood together with increase female participation in the workforce.
Generally, social investment idea emerged as a link between social insurance and activation in employment policies and upgrading human capital. Hemerijck (2014) defined the concept of the social investment state to facilitate the "flow" of labour market transitions, raising the quality of human capital "stock" and upkeeping strong minimum income guarantee as social protection and economic stabilization "buffers". The underlying idea of the social investment strategy has been argued to modernize the traditional welfare states and guarantee their sustainability in line with the response to the "new social risks" such as skill erosion, flexible market, insufficient social insurance and job insecurity.
Economic aim of social investment paradigm is divided into two types by Ahn& Kim (2014),in the following way:The social democratic approach based on the example of the Nordic countries and the liberal approach of the Anglo-American countries. To make the distinguish more clear, the social democratic approach aims to increase the employment for all working classes and strength human capital. On the other hand, liberal approach applies selective strategy which is more workfare policy oriented and covers vulnerable class. In this regard, cross country analyses show that the Scandinavian countries have been the forerunners of social investment and perform the childcare and vulnerable group targeted policies at their best.
Studies have viewed the social investment state approach as a new form of the welfare state and reshaped social policy objectives that addressed to promote labour market participation for a sustainable employment rather than simply to fight against unemployment. Since the beginning, the social investment strategy directs to protect individuals from social and economic threats by investing in human capital through labour market trainings, female (family – career) and child care policies, provision of universal access to education from the childhood. On doing so, the social investment as a long term strategy aims to reduce the risk of future neediness in contrast to the traditional benefit oriented welfare state that focuses on short term mitigation of risks. Or to put it differently, the social investment "prepares" children and families against to economic and social challenges rather than "repair" their positions in such problems later. In short, social investment policies are characterized as a predictor rather than a recoverer. Mainstream social investment argument is that redesigned welfare state model more focuses on work and care reconciliation policy as strengthening parental employment in the labour market is an important factor to exit poverty and support families especially mothers. On the other hand, human capital measures such as education and trainings improve life course employability, particularly for market outsiders as well as human investment guarantees better job security in today`s more flexible job market.
In reality, an economic development and employment is friendly to each other. Thus, income comes from the market through employment as a paid employment is foundation of household welfare. Likewise, a welfare is purchased in the markets. Arguably, unemployment leads to the poverty and social exclusion in the societies. Hereby, work based policy regarded as a sustainable anti-poverty strategy. The welfare states in order to guarantee households` net income and well-being in the post industrialized labour market have turned to invest in preventive measures such as human capital. The human capital (cognitive development and educational attainments) is a must for the dynamic and competitive knowledge economy. Educational expenditures yield on a dividend because they may/make citizens more productive but we need to push the logic much further (Andersen, 2002). In fact, social investment state by being more female and child care policy oriented predicts an importance of the education for a well-being of society and more developed economy in the future. Thus, employment policies need to link with family policies to be more effective in response to the unemployment, poverty and social exclusion. Social investment state as a new shape of the active employment policies invests in education particularly of women and children to prevent unemployment and poverty from the beginning. One hand, addresses to the ageing problem of European societies social investment strategies aim to mobilize motherhood with an employment. On the other hand, by promoting family polices, social investment strategy directs to reduce child poverty and safeguard child welfare in the line with better social and economic conditions of childhood.
What is certain that, social investment state implies human capital strategy. To increase an employment and long term productivity of individuals, social investment policies interchanged with the provision of social insurance. In other words, the social service policies took over the place of the cash benefit oriented policies. It is probably fair to say, the human capital strategies link social investment policies to employment outcomes. Simply, to see the correlation between the social investment paradigm and employment, human capital policy measures (education and trainings) are needed to be checked as a direct labour market value.  Since they are the most effective activation measures in skill investment to respond to the knowledge economy, more educated and skilled manpower boosts the labour supply in turn results income equality which is a traditional goal of the social democracy.  In this context, social investment state is addressed to reach high quality employment by its human investment orientation. As Andersen, (2002) argues, "We no longer live in a world in which low-skilled workers can support the entire family. The basic requisite for a good life is increasingly strong cognitive skills and professional qualifications".
The Trade Deal and Canada: What Do the People Think and How is Business Affected?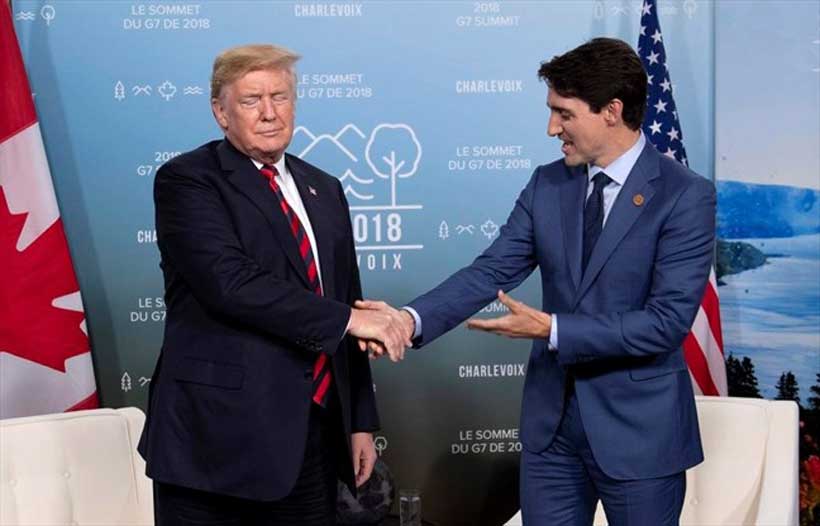 The failure of NAFTA was a major campaign feature of Republican presidential hopeful Donald Trump heading into the 2016 elections. Trump pushed the narrative that NAFTA was a bad trade deal for the United States, and one which only benefited Canada and Mexico. He abruptly went to work with government officials to renegotiate the terms of trade with both Canada and Mexico, allowing the US an opportunity to rebalance its unequitable terms of trade.
By September 2018, representatives from Canada, Mexico, and the United States hammered out a deal which effectively renegotiated the terms of NAFTA to be more favorable to the US, with agreements being reached with all parties. The North American Free Trade Agreement negotiations were part and parcel of Trump's campaign promises.
A big part of the reason why Trump pushed for a deal before the midterms in November was to give his base red meat to feast on and to re-energize Republicans ahead of crucial races. Before the new trade agreement can be ratified as law, congressional approval is needed. The terms of the trading agreement will be signed by the end of November 2018, by Mexican, Canadian, and US trade representatives.
The Mexican delegation would like to have the deal done and dusted before the incumbent president is replaced by his successor on December 1, 2018. Important terms of trade have been incorporated in the newly formed legislation, notably information regarding automobile tariffs, limitations on online shopping activity that is tax-free, conflict resolution between Mexico, the US, and Canada, and dairy imports.
Heading into October, Canadian Prime Minister Trudeau intimated that the deal was good for Canada. Back in the US however it remains unknown whether Congress will fall into line and support the re-negotiated deal. Lawmakers routinely spar with the president on all aspects of foreign policy, trade, immigration, law and order, et cetera, and the current trade agreements with Mexico and the US are likely to evoke serious opposition from Democrats.
It is expected that Congress will vote on the trade deal in 2019, but nothing will happen until the substance of the trade deal has closely been scrutinized. Democrats will be carefully eyeing the new trade deals vis-a-vis environmental protection and preservation initiatives, labor legislation, and equitable terms of trade. Back in the US, there is tremendous anxiety about the impact that the new trade deal will have on the automobile industry, and whether the renegotiated deal will make things easier or more difficult for US companies.
Congressional Approval Needed to Ratify Trade Deal into Law
The US dairy market expects to benefit from a higher level than the current 3.25% market share which was negotiated through the Obama administration under the TPP. Now, the Canadian dairy market will be allowing greater US exports in, benefiting US farmers, and potentially putting Canadian dairy farmers on the defensive. The Canadians gained from the deal, by way of dispute settlement language, which allows international panel of judges to evaluate the impact of duties on the terms of trade.
Trump has been eager to limit the harm done to US automobile manufacturers and farmers through high tariffs and customs imposed on US exports to Canada and Mexico. The Canadians now have an accommodation in the terms of trade whereby Canada may agree to put limits on its automobile exports at levels higher than the current quota south of the border.
These negotiations were being conducted throughout 2017 and 2018, with Mexicans, Canadians, and Americans quibbling over details. Ultimately, all three countries worked feverishly to conclude trade deals with the United States. It is unlikely that the current trade deal with Canada will pass if the house cedes over to the other side. Dems are vociferously against most every policy proposal made by Trump, and it remains to be seen whether any negotiated deal will pass into law in 2019.
Small and Medium Businesses Already Taking Note
Despite the need for Congressional approval, SMEs across the US and Canada are already positioning themselves for the effects of this type of trade deal. Clearly the dairy industry and automobile industry are going to be affected the most, but multiple other peripheral industries will feel the consequences. NAFTA gives way to the USMCA – an acronym for United States Mexico Canada Agreement.
It's not only Congress that needs to approve the deal – it's the Mexican and Canadian legislatures too. North America – the US and Canada will benefit immensely from the deal if it goes into effect, given that truck parts and vehicles will qualify for 0% tariffs if three quarters of the components are made in Canada, the US, or Mexico. This is a 12.5% higher threshold than the current 62.5%.
The minimum wage required for vehicle and truck manufacturers is $16 per hour, which is approximately triple the wage earned by Mexican automobile workers. By 2020, 30% of all work on vehicles must be conducted by workers earning that wage. By 2023, 40% of all work on vehicles must be completed by workers earning that wage.
Of course, not everybody is happy about these wage requirements, particularly the parts and service industries which may be forced out of business if they're required to make such high wage payments for these types of services. This may result in the US and Canada having to import their vehicles from elsewhere at a lower cost to keep things affordable.
How Will Monetary Inflows Be Impacted in Canada?
The fundamentals of economics state that when the cost of goods and services increases, demand for those goods and services tends to decrease, ceteris paribus. In this newly negotiated agreement – USMCA– it is likely that the impact of the trade deal will be felt by all parties. The Canadian market will have to yield to a greater number of US products and services, notably dairy and automobile exports, which will cut into the existing market share held by Canadian companies.
In terms of monetary inflows, it may well occur that lower demand for CAD may result. This will place a burden on the Canadian economy, notably the manufacturing sector and its attendant small and medium enterprises. By mandating Canada to allow a greater percentage of US products and services into their country, Canadian enterprises invariably are required to yield their own production capacity.
This may result in layoffs, lower wages, and smaller market share. Canada's money inflow will ultimately be affected by any new trade deal, given that it substantially alters the status quo of receipts and payments. There may be a rush for USD in the run up to any potential congressional vote, with Canadian SMEs fearing that a weakening of the CAD may lead to even higher prices for goods and services in Canada.
Money: 5000 Years of Debt and Power- Book Review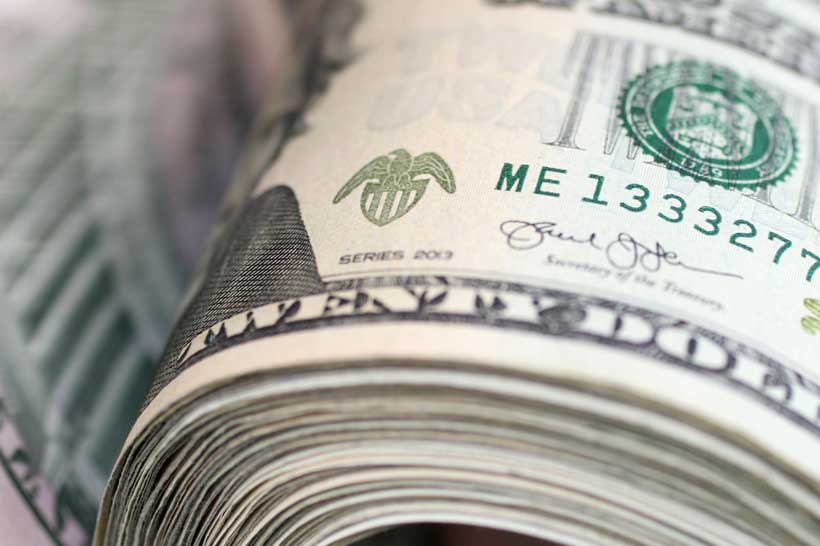 Michel Aglietta, most famous as the cofounder of the regulation school of economics, has written Money: 5000 Years of Debt and Power.  As the title suggests, it's a bold exploration of the history of money and, by extension, finance in general.  The book demonstrates that money not only shapes economics, but society itself.
Aglietta starts off by giving a brief history of money and commerce.  He dispels the myth of the prehistoric bartering system of the "pre-money" era of humanity that everyone was taught in school.  There's no archaeological evidence that bartering was ever the standard for commerce.  As the book title reminds us, items such as shells have been used from antiquity as a currency in societies that haven't mastered metalwork.  The start of the Bronze Age around 5000 years ago ushered in both a rapid rise in industrialization and the use of metal coinage as a form of payment for increasingly large and cross-border transactions.  A coin's makeup of gold or silver determined its value in a manner that served as a consensus in the ancient world.
Over time however, money became more complex due to war and trade.  Indebted men often had to end up selling their wives, children or themselves into slavery to pay off their debt.  Thus,  "[Athenian statesman] Solon carried out the first monetary reform. This was an effort in Athens before the end of the 6th century B.C., in an effort to alleviate the poor peasants' debts to the landowners.  According to Plutarch's account, Solon reduced the value of these debts by 30% by devaluing the drachma by this same proportion."  Monarchs started to unilaterally re-value their currencies or mint lower-quality coins to fit the needs of the state.
One of the foremost determinants of currency value in the pre-modern era was the availability of gold and silver.  If a ruler lost access to mines or the means to buy precious metal, then financial disaster would likely ensue.  Conversely, striking gold literally would be the same as striking gold metaphorically.  Britain, France and especially Spain became fabulously wealthy in the colonization era by stealing gold and silver from Africa and the Americas.
Ironically, this "dual standard" of gold and silver would also create instances of incredible currency volatility.  Spain brought back so much silver from the Americas that it massively deflated the value of silver, which ultimately caused lasting economic harm to Spain.  Too many or too few coins in a country's circulation can have ripple effects around the world.
Thus, Dutch and British economists started to move the global market towards the scriptural system during the Enlightenment.  Increasingly complex financial instruments, such as interest-bearing business loans, were developed by merchants in Amsterdam and London.  "A purely metallic [bullion] system creates money on the basis of a pre-existing and prior source of wealth: the metal that has already been extracted from the ground.  On the contrary, the creation of scriptural money by issuing debts transferable to third parties is only valid if these debts can ultimately be settled. They'll only be settled if the issuer has acquired some value that allows it to honor the debt.  Money is thus created on the basis of anticipated future wealth."  Modern finance was thus born, fuelling colonial commerce and industrialization.
The book spends the bulk of its attention exploring the post-WWII "Bretton Woods" era of finance, in which the gold standard was replaced by the current supremacy of the US dollar.  This has had profound impacts on everything from diplomacy to Third-World development to Middle East conflicts via the "petrodollar".  Dollar primacy in the global economy walks hand-in-hand with the US' laissez-faire attitude towards the regulation of banking institutions and other market actors.  Aglietta expresses some reservations with this status quo.  For instance, he writes, "The tendency towards growth in international capital movements hasn't had a positive effect on long-term growth… Studying a wide sample of developed and emerging countries, Dani Rodrik & Arvind Subramanian have shown that opening finance up internationally had no effect from 1985-2005.  More recent Bank for Internat'l Settlements studies conducted by Stephen Cecchetti and Enisse Kharroubi have even suggested that the opening up of finance had a negative effect on global productivity."
With the Great Recession and the current political and currency instability in the US, Aglietta argues that the world needs to move past the dollar standard.  Certain millennial economists might offer up cryptocurrencies as a savior for global commerce.  Aglietta is bearish on this proposal; he writes, "Bitcoin is nothing but a disembodied monetary instrument… detached from any notion of the public good and disconnected from any sovereign authority that might guarantee its liquidity and perennial endurance. Bitcoin maintains the illusion of a virtual community through the networks of those who promote & exchange ideas about it, but it is not supported by any hierarchically organized banking system overseen by a central bank or by a clearing system that would allow the lasting sustainability of payments to be guaranteed."  The euro could arguably be suitable replacement for the USD, but Aglietta is likewise pessimistic.  He writes extensively about the limitations of the euro and the European Central Bank.  Since the euro is a non-sovereign currency, it has severe limitations in terms of revaluation and addressing financial crises, among other issues.  He's slightly less pessimistic about the renminbi.  For an interesting overview of the renminbi's long-term prospects as a global currency, read the final chapter of this book, then compare it to the Renminbi chapter of George Magnus' RED FLAGS.
His proposal is for a system called Special Drawing Rights (SDR).  It's essentially a global Central Bank that sets universal banking standards, ensures liquidity in cases of a recession or depression by acting as a last-resort lender for national banks and offers better access to credit for developing countries.  Many of these problems were supposed to be addressed during Bretton Woods negotiations and later by the formation of the IMF; Aglietta writes about why these initiatives failed.
Aglietta firmly lays out the case for the centralization of authority in MONEY.  He bemoans the impotence of current banking institutions and the competing exchange rats and financial policies of different nations.  On the climate crisis, Aglietta writes, "Biodiversity and climate change are the two great environmental fields that appear as public goods and are therefore impossible to substitute for forms of capital produced according to market-based incentives."  He expresses optimism in a future where markets are regulated more efficiently and there's a lot more coordination between different banks and nations to address financial crises and manage inflation and exchange rates.