World Bank Mandates Commonwealth Bank of Australia for World's First Blockchain Bond
The World Bank (International Bank for Reconstruction and Development, IBRD rated Aaa/AAA) has mandated the Commonwealth Bank of Australia (CBA) as the sole arranger of the first bond globally to be created, allocated, transferred and managed through its life cycle using distributed ledger technology.
Indicative investor interest in bond-i (blockchain operated new debt instrument) has been strong. The World Bank and CBA expect to launch the transaction following a period of consultation with a broader set of investors.
Blockchain has the potential to streamline processes among numerous debt capital market intermediaries and agents. This can help simplify raising capital and trading securities; improve operational efficiencies; and enhance regulatory oversight.
The World Bank issues between US$50-US$60 billion annually in bonds for sustainable development. It has a 70-year track record of innovation in the capital markets. Among its pioneering issuances are the first bond in global format—a globally traded and settled bond issued in September 1989; and the first e-bond, a fully integrated electronic bond issued in January 2000. As a frequent issuer in the Australian dollar market, it has since 1986 raised nearly A$60 billion from investors globally.
Arunma Oteh, World Bank Treasurer, said: "Since our first bond transaction in 1947, innovation and investor satisfaction have been important hallmarks of our success with leveraging capital markets for development. Today, we believe that emerging technologies, equally offer transformative, yet prudent possibilities for us to continue to innovate, respond to investor needs and strengthen markets. We are therefore delighted that after working with our information technology colleagues and the Commonwealth Bank of Australia over several months, that we are now in a position to launch our first blockchain bond transaction. CBA's commitment and Microsoft's wealth of experience have been instrumental to achieving this historic milestone.
Our sincere appreciation to our pioneer blockchain bond investors, who are partnering with us on this transaction because of our common desire to champion greater efficiency, and transparency as well as more robust issuance processes.
Our goal is to continue to harness innovation for the benefit of markets and our mission of ending poverty and boosting shared prosperity."
Denis Robitaille, World Bank Group Chief Information Officer, said: "Helping countries transition to technology-led development is key to our goals of reducing poverty and promoting lasting development. This is at the heart of the World Bank's Innovation Lab—and this pioneering bond is a milestone in our efforts to learn how we can advise our client countries on the opportunities and risk that disruptive technologies offer as we strive to achieve the Sustainable Development Goals."
James Wall, Executive General Manager of International, CBA said: "We take a collaborative approach to innovating and have a track record of partnering with other leading financial institutions, government bodies and corporates to innovate through blockchain. We believe that this transaction will be ground breaking as a demonstration of how blockchain technology can act as a facilitating platform for different participants. We are delighted to have partnered with the World Bank and fully support its vision of making innovative use of technology such as blockchain to increase the efficiency of financing solutions to better achieve their goal to end extreme poverty."
The bond-i blockchain platform was built and developed by the CBA Blockchain Centre of Excellence. Since 2009, CBA has acted as lead manager for a number of IBRD bond issuances in the Australian and New Zealand capital markets. CBA's dedicated blockchain team has taken a lead role in applying blockchain technology to capital markets.
Sophie Gilder, Head of Blockchain, Innovation Labs, CBA said: "We know blockchain has the potential to revolutionize financial services and markets, and this transaction is a significant step towards that future state. By working collaboratively with the World Bank, we were able to find solutions to technical and legal considerations to make this ground-breaking transaction a reality. This project further solidifies CBA's position at the forefront of blockchain technology and we are excited to build on this, in partnership with our clients."
The development of this offering has been conducted with the support and input of the investor community including Northern Trust, QBE and Treasury Corporation of Victoria.
World Bank infrastructure for the bond will run in Washington, D.C. on the Microsoft Azure cloud computing platform. Microsoft validated the system's operational capabilities, security and scale.
Matt Kerner, general manager, Azure Blockchain Engineering at Microsoft, said: "Microsoft's mission to empower every person and organization on the planet aligns well with the noble work of World Bank."
The law firm of King & Wood Mallesons acted as deal counsel on the bond issue and advised on the legal architecture for its implementation.
Nepal Hosts First Regional Conference of Women in the Power Sector
More than 250 engineers and energy-sector professionals represented their countries at the first regional conference of the Women in Power Sector Network in South Asia (WePOWER)–a forum to promote and diversify female practitioners' opportunities in the power and energy sector. They included representatives from 60 participating institutions from local and international power utilities, energy sector organizations, and multilateral agencies.
Pravin Raj Aryal, Joint Secretary at the Ministry of Energy, Water Resources and Irrigation in Nepal, opened the two-day conference. "Energy access and infrastructure development are critical elements in South Asia's regional development strategy. However, women's opportunities to contribute to the energy sector are limited, with a visible lack of gender diversity in technical and senior management positions," he said.
He added that initiatives such as WePOWER would help nurture partnerships among women professionals, leading to an increase in their engagement across the sector. The conference was organized by the World Bank, with support from the Energy Sector Management Assistance Program (ESMAP), Asian Development Bank (ADB), Australian AID and Australia Department of Foreign Affairs and Trade (DFAT).
It drew senior and junior professionals and engineering students from Afghanistan, Bangladesh, Bhutan, India, Maldives, Nepal, Pakistan, and Sri Lanka. Besides panel discussions on the viability of jobs, skills, and opportunities in the sector, the conference also had a special interactive session for secondary school girl students to encourage them to find their footing in the fields of Science, Technology, Engineering and Mathematics (STEM) education.
"WePOWER aims to support greater participation of women in energy projects and utilities, and promote normative change regarding women in STEM education," said Idah Z. Pswarayi-Riddihough, World Bank Country Director for Maldives, Nepal, and Sri Lanka.  "This initiative also fits the broader work of the World Bank, aimed at removing constraints for more and better jobs as part of our Gender Strategy."
Caren Grown, World Bank Senior Director of the Gender Group, added: "Women's low participation in the sector is a constraint to gender equality and equality of opportunities. It is imperative for men and women to have access to good quality jobs, and events like WePOWER reinforce this need."
Peter Budd, Australian Ambassador to Nepal, opened the second day of the WePOWER conference and said, "Forums such as WePOWER are and will continue to be an important mechanism for deliberation on low carbon gender integrated pathways that meet the growth needs of the countries in the region."
Discover the new Right to education handbook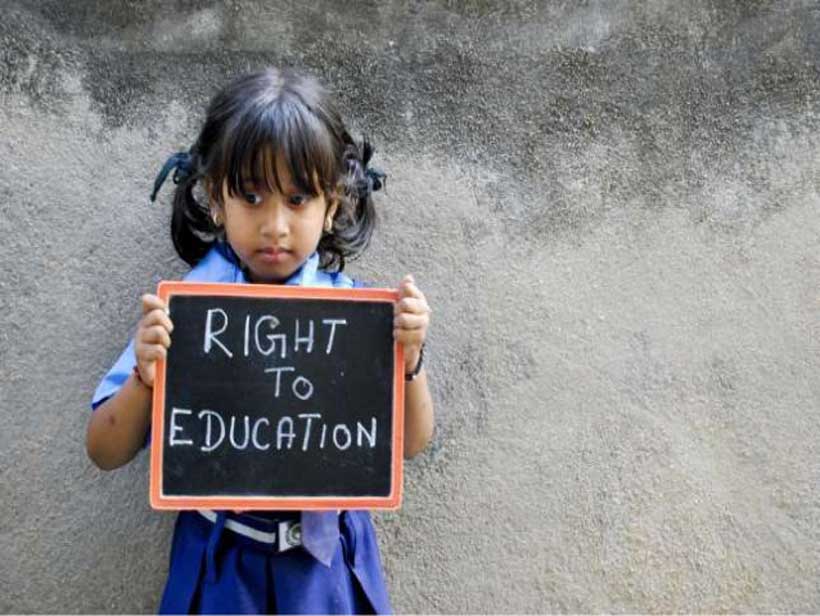 Education is a fundamental human right of every woman, man and child. However, millions are still deprived of educational opportunities every day, many as a result of social, cultural and economic factors.
UNESCO and the Right to Education Initiative (RTE) recently released the Right to education handbook, a key tool for those seeking to understand and advance that right. It is also an important reference for people working towards achieving Sustainable Development Goal 4 by offering guidance on how to leverage legal commitment to the right to education.
Why is this handbook important?
The aim of this handbook is to make sure that everyone enjoys their right to education. Its objective is not to present the right to education as an abstract, conceptual, or purely legal concept, but rather to be action-oriented. It provides practical guidance on how to implement and monitor the right to education along with recommendations to overcome persistent barriers. It seeks to do this by:
Increasing awareness and knowledge of the right to education. This includes the normative angle of the right to education, states' legal obligations, the various sources of law, what states must do to implement it, how to monitor it, and how to increase accountability.
Providing a summary of current debates and issues regarding education and what human rights law says about them, including on forced migration, education in emergencies, the privatization of education, and the challenge of reaching the most marginalized.
Providing an overview of the UN landscape and its mechanisms, including a clear understanding of the role of UNESCO and more generally the United Nations, as well as all relevant actors in education, particularly civil society.
Who should use this handbook?
The handbook was developed to assist all stakeholders who have a crucial role to play in the promotion and implementation of the right to education. This includes:
State officials, to ensure that education policies and practices are better aligned with human rights.
Civil servants, policy-makers, ministers, and the ministry of education staff, officials working in ministries and departments of justice, development, finance, and statistics, as well as National Human Rights Institutions.
Parliamentarians, their researchers and members of staff will find this handbook useful in evaluating and formulating education, human rights, and development legislation, and in implementing international human rights commitments to national law.
Judges, magistrates, clerks, and lawyers and other judicial officials can use the material to explain the legal obligations of the state and how to apply them.
Civil society including NGOs, development organizations, academics, researchers, teachers and journalists will benefit from this handbook as it includes guidance on how to incorporate the right to education in programmatic, research, and advocacy work.
Those who work for inter-governmental organizations, including at key UN agencies, will find this handbook useful in carrying out the mandate of their organizations. Private actors, multilateral and bilateral donors, and investors can use this handbook to ensure their involvement complies with human rights and that they understand and can apply their specific responsibilities.
How to use this handbook?
The handbook was designed to be accessible. Each chapter starts with the key questions addressed in the chapter and ends with a short summary consisting of key points and 'ask yourself' questions, designed to make the reader think deeper about issues raised in the chapter or to encourage people find out more about the situation in their own country.
For more than 70 years, UNESCO has been defending and advancing the right to education, which lies at the heart of its mandate. It recently ran a digital campaign on the #RightToEducation to mark the 70th anniversary of the Universal Declaration of Human Rights.
IEA launches World Energy Outlook in China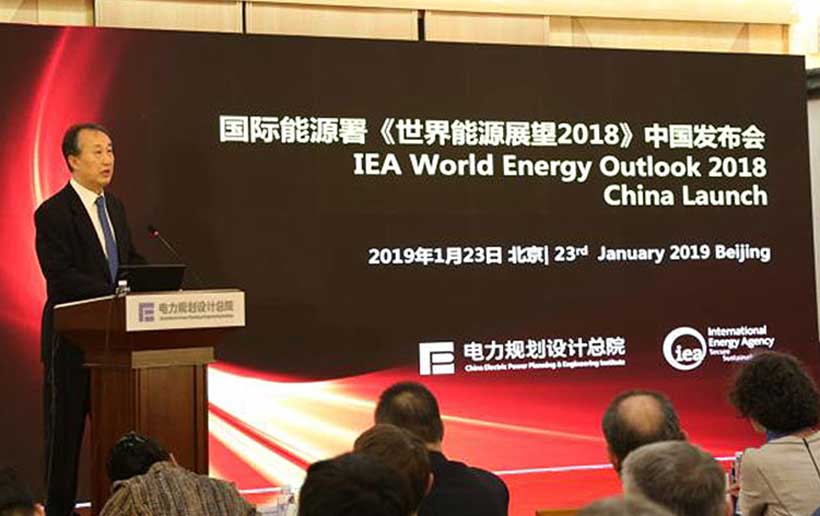 IEA Chief Modeller Laura Cozzi launched the latest World Energy Outlook in Beijing on 23 January. The China launch brought together over 120 officials and experts drawn from government, academia and the power industry to discuss the latest global energy trends, and the outlook for the electricity.
During his opening remarks, Li Ye, Executive Director General of China's National Energy Agency noted the strong IEA-China relationship that has delivered key results across a range of important areas of reform for China including: power market reform, distributed energy, renewables and gas market design.
At the IEA Ministerial meeting in 2015, China became one of the first countries to activate Association status with the Agency. Since then the IEA and China have been working closely together to achieve energy reform in China. In 2017, the IEA and China agreed a Three Year Work programme to boost energy policy analysis, promote clean energy systems, build capacity on energy regulation, and improve exchange of data on renewable energy and other resources.  The launch in Beijing was organised by the China Electricity Power Planning and Engineering Institute, which hosts IEA's China Liaison Office.
The IEA's work with China includes collaboration to draw upon best international practice in carbon emissions trading, and power market reforms that enables renewable energy to make a greater contribution to electricity supply. Work is ongoing with Chinese counterparts as the new Five Year Plan, and longer-term plans, are put in place to accelerate China's clean energy transition.  The IEA will launch its latest work on China's Power System Reform in Beijing on 25 February.