World Bank Mandates Commonwealth Bank of Australia for World's First Blockchain Bond
The World Bank (International Bank for Reconstruction and Development, IBRD rated Aaa/AAA) has mandated the Commonwealth Bank of Australia (CBA) as the sole arranger of the first bond globally to be created, allocated, transferred and managed through its life cycle using distributed ledger technology.
Indicative investor interest in bond-i (blockchain operated new debt instrument) has been strong. The World Bank and CBA expect to launch the transaction following a period of consultation with a broader set of investors.
Blockchain has the potential to streamline processes among numerous debt capital market intermediaries and agents. This can help simplify raising capital and trading securities; improve operational efficiencies; and enhance regulatory oversight.
The World Bank issues between US$50-US$60 billion annually in bonds for sustainable development. It has a 70-year track record of innovation in the capital markets. Among its pioneering issuances are the first bond in global format—a globally traded and settled bond issued in September 1989; and the first e-bond, a fully integrated electronic bond issued in January 2000. As a frequent issuer in the Australian dollar market, it has since 1986 raised nearly A$60 billion from investors globally.
Arunma Oteh, World Bank Treasurer, said: "Since our first bond transaction in 1947, innovation and investor satisfaction have been important hallmarks of our success with leveraging capital markets for development. Today, we believe that emerging technologies, equally offer transformative, yet prudent possibilities for us to continue to innovate, respond to investor needs and strengthen markets. We are therefore delighted that after working with our information technology colleagues and the Commonwealth Bank of Australia over several months, that we are now in a position to launch our first blockchain bond transaction. CBA's commitment and Microsoft's wealth of experience have been instrumental to achieving this historic milestone.
Our sincere appreciation to our pioneer blockchain bond investors, who are partnering with us on this transaction because of our common desire to champion greater efficiency, and transparency as well as more robust issuance processes.
Our goal is to continue to harness innovation for the benefit of markets and our mission of ending poverty and boosting shared prosperity."
Denis Robitaille, World Bank Group Chief Information Officer, said: "Helping countries transition to technology-led development is key to our goals of reducing poverty and promoting lasting development. This is at the heart of the World Bank's Innovation Lab—and this pioneering bond is a milestone in our efforts to learn how we can advise our client countries on the opportunities and risk that disruptive technologies offer as we strive to achieve the Sustainable Development Goals."
James Wall, Executive General Manager of International, CBA said: "We take a collaborative approach to innovating and have a track record of partnering with other leading financial institutions, government bodies and corporates to innovate through blockchain. We believe that this transaction will be ground breaking as a demonstration of how blockchain technology can act as a facilitating platform for different participants. We are delighted to have partnered with the World Bank and fully support its vision of making innovative use of technology such as blockchain to increase the efficiency of financing solutions to better achieve their goal to end extreme poverty."
The bond-i blockchain platform was built and developed by the CBA Blockchain Centre of Excellence. Since 2009, CBA has acted as lead manager for a number of IBRD bond issuances in the Australian and New Zealand capital markets. CBA's dedicated blockchain team has taken a lead role in applying blockchain technology to capital markets.
Sophie Gilder, Head of Blockchain, Innovation Labs, CBA said: "We know blockchain has the potential to revolutionize financial services and markets, and this transaction is a significant step towards that future state. By working collaboratively with the World Bank, we were able to find solutions to technical and legal considerations to make this ground-breaking transaction a reality. This project further solidifies CBA's position at the forefront of blockchain technology and we are excited to build on this, in partnership with our clients."
The development of this offering has been conducted with the support and input of the investor community including Northern Trust, QBE and Treasury Corporation of Victoria.
World Bank infrastructure for the bond will run in Washington, D.C. on the Microsoft Azure cloud computing platform. Microsoft validated the system's operational capabilities, security and scale.
Matt Kerner, general manager, Azure Blockchain Engineering at Microsoft, said: "Microsoft's mission to empower every person and organization on the planet aligns well with the noble work of World Bank."
The law firm of King & Wood Mallesons acted as deal counsel on the bond issue and advised on the legal architecture for its implementation.
New Initiative to Mitigate Risk for Global Solar Scale-up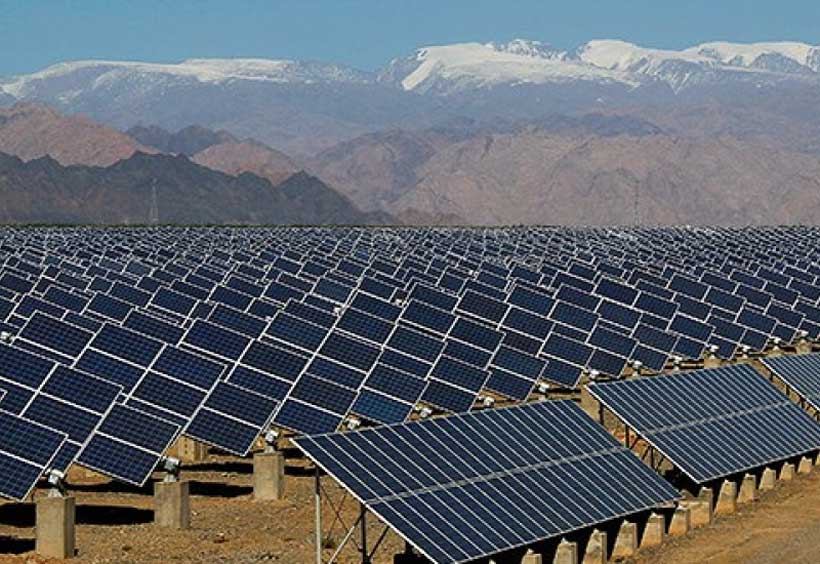 The World Bank and Agence Française de Développement (AFD) are developing a joint Global Solar Risk Mitigation Initiative (SRMI), an integrated approach to tackle policy, technical and financial issues associated with scaling up solar energy deployment, especially in some of the world's poorest countries.
Initiated in Delhi at the first International Solar Alliance (ISA) summit in March 2018, the initiative will support the ISA's goal to reduce costs and mobilize $1,000 billion in public and private investments to finance 1,000 GW of global solar capacity by 2030.
"The World Bank, in partnership with AFD, remains committed to the International Solar Alliance's goals and to global efforts to fight climate change. Through this new, integrated approach, we hope to further scale up solar energy use by reducing the cost of financing for solar projects and de-risking them, especially in low-income countries," said Riccardo Puliti, Senior Director of Energy and Extractives at the World Bank.
As the costs for solar power have fallen steadily, solar power is increasingly viewed as a key component in the fight against climate change. However, solar deployment has been slow in some emerging markets, particularly Africa, due to layers of risks perceived by the private sector in financing solar projects. The SRMI aims to change that.
"This partnership with ISA and the World Bank is another step towards achieving the objective of the Paris Agreement of redirecting financial flows in favor of low carbon and resilient development pathways.  AFD is glad to join forces with these partners to deliver on the commitments made at COP21, to bring solutions to de-risk potential solar investments and mobilize the private sector to invest in sustainable development" said Rémy RIOUX, CEO of AFD.
The SRMI's integrated approach will include:
Support for the development of an enabling policy environment in targeted countries
A new digital procurement (e-tendering) platform to facilitate and streamline solar auctions
Targeting relatively small (under 20 MW) solar projects, offering a more comprehensive risk mitigation package of support to a wider range of investors and financiers to promote scale up at later stages. The financial risk mitigation package offered by SRMI will be supported by technical assistance and concerted engagement on planning, resource mapping and power sector reforms to ensure the creditworthiness of utilities in these countries
Mitigating the residual project's risks through adequate risk mitigation financial instruments for both on and off-grid projects
The governments of India and France launched the ISA, an international organization as part of the Paris Climate Agreement in 2015 to scale up solar energy resources, reduce the cost of financing for solar projects around the world and ultimately help reach the Sustainable Development Goal on energy (SDG7) of providing access to affordable, reliable, sustainable and modern energy to all. To date, 71 countries have signed the constituting treaty of the ISA, and 48 have ratified it.
EU-Egypt relations: Investing in socio-economic development and inclusive growth
The EU and Egypt undertook closer cooperation in many areas, notably on socio-economic development, scientific research, energy, migration, countering terrorism and regional issues.
The report on the partnership between the EU and Egypt for the period from June 2017 to May 2018 was issued today and highlights key developments in EU-Egypt cooperation with a particular focus on achieving the objectives set under the Partnership Priorities 2017-2020, adopted during the EU-Egypt Association Council in July 2017.
High Representative/Vice-President Federica Mogherini said: "Egypt, its stability and development are key to the European Union, its Member States and the entire region. That is why we signed our partnership priorities last year and reinforced our already strong engagement with and for the Egyptian people. We are determined to continue our work, together, to address all the challenges we have to face, for the sake of our citizens."
Commissioner for European Neighbourhood Policy and Enlargement Negotiations Johannes Hahn added: "In the last year we stepped up our action to support Egypt reforming its economy, working for a sustainable and inclusive growth. For the EU it is imperative that the young generation, women and the most vulnerable members of the society are included in this process. The EU will continue to support Egypt tackling socio-economic challenges and will keep working together for the stability and prosperity of the region."
During the reporting period, the EU's commitment vis-à-vis Egypt was reaffirmed through regular political dialogues, bilateral visits by the EU and Egyptian sides and continued implementation of the EU's financial assistance.
Egypt also continued to engage as regional player on key regional and international issues, notably in the perspective of its African Union presidency next year, such as the Middle East Peace Process, Syria, Libya, Africa, the situation in Gulf and the Euro-Mediterranean cooperation.
Overall, the conclusions of the report show that the implementation of priority areas is well on track, with notable challenges remaining in particular in the field of the rule of law, human rights, fundamental freedoms and space for civil society. The next EU-Egypt Association Council that will be held in Brussels on 20 December will be the occasion to further discuss the EU-Egypt partnership for the months ahead.
More details
The overall EU financial assistance commitments to Egypt amount to over €1,3 billion in grants. This amount mainly targets social development and jobs creation, infrastructure, renewable energy, water and sanitation/waste management, environment, but it also supports the improvement of governance, human rights, justice and public administration reform in Egypt.
Through the multiannual programme Facility for Inclusive Growth and Job Creation the EU supports the business enabling environment and promote economic reforms in favour of enterprises, including easier access to finance for small and medium-sized enterprises. The EU is also promoting labour- intensive community services and public works as an effective and well-targeted social safety net. Via the EU programme Emergency Employment Investment Project (EEIP) completed in January 2018, more than 50,000 young people, many of them women, have acquired new skills and been given access to jobs. Nearly 10,000 of them have received specific support to get permanent jobs or start their own business.
A number of high-level visits and meetings contributed to enhance the partnership between the EU and Egypt in 2017-2018 and to discuss regional and international issues of concern. Those include meetings between Egyptian President Abdelfattah Al-Sisi and the President of the European Council Donald Tusk in September 2017; High Representative/Vice-President Federica Mogherini's meetings with the Egyptian Foreign Minister Shoukry in the margins of various international forums; the visit of Commissioner for the European Neighbourhood Policy and Enlargement Negotiations, Johannes Hahn, in October 2017, to reaffirm EU's support to Egypt's migration management inside and outside its borders with the signature of a €60 million programme under the EU Emergency Trust Fund for Africa; the visit of Commissioner for Climate Action and Energy, Miguel Arias Cañete, in April 2018 during which he signed a new Memorandum of Understanding on energy cooperation; and the launch by Commissioner for Migration, Home Affairs and Citizenship, Dimitris Avramopoulos, in December 2017 of the EU-Egypt Migration Dialogue, aimed at improving bilateral cooperation and discussions on the overall topic of migration.
A further step in EU-Egypt cooperation includes the signing of an agreement on scientific and technological cooperation for Egypt's participation in the Partnership for Research and Innovation in the Mediterranean Area (PRIMA) in October 2017.
70 years on, landmark UN human rights document as important as ever
The Universal Declaration of Human Rights reaches its 70th anniversary on Monday, a chance to highlight the many important breakthroughs brought about by the landmark UN document, and to remind the world that the human rights of millions are still being violated on a daily basis.
Thanks to the Declaration, and States' commitments to its principles, the dignity of millions has been uplifted, untold human suffering prevented and the foundations for a most just world have been laid.
High Commissioner hails continued relevance of Declaration
Michelle Bachelet, the UN High Commissioner for Human Rights, said in a statement released on Wednesday that the document has gone from being an "aspirational treatise" to a set of standards that has "permeated virtually every area of international law."
The Declaration has shown itself to be as relevant today, as it has always been, and is applicable to situations and scenarios that could not have been foreseen at its inception, such as the need to govern artificial intelligence and the digital world, and to counter the effects of climate change on people.
Ms. Bachelet said the she remains convinced that the human rights ideal, laid down in the Declaration, has been one of the most constructive advances of ideas in human history, as well as one of the most successful.
The human rights chief pointed out that women played a prominent role in drafting the document: Eleanor Roosevelt chaired the drafting committee, and women from Denmark, Pakistan, the Communist bloc and other countries around the world also made crucial contributions. Consequently, the document is, for its time, remarkably free from sexist language, almost always referring to "everyone," "all" or "no one" throughout its 30 Articles.
Human rights violations perpetrated 'on a daily basis'
Celebrating the resilience of the human rights system, and the contributions of the Declaration to advancing human progress, peace and development, a team of independent experts appointed by the UN Human Rights Council, in a statement published on Friday, echoed Ms. Bachelet's comments, noting that the "protection provided by the international human rights system has increased including by addressing new and emerging human rights issues and demonstrating its capacity to evolve and respond to people's needs and expectations."
However, the experts detailed some of the many violations of international law and human dignity that are perpetrated on a daily basis in many countries: "Recent memory is replete with multiple examples of genocide, war crimes and crimes against humanity. Impunity reigns supreme in many countries undergoing conflicts or political upheavals, encouraged by narrow national objectives, geopolitics and political impasse at the United Nations Security Council."
They also said that the upsurge of nationalism and xenophobia seen in countries of asylum, at a time of rising forced-migration, is "reversing the gains of international humanitarian cooperation of the last 70 years."
This year is the 70th anniversary of the Universal Declaration of Human Rights, adopted by the UN on 10 December 1948. The Universal Declaration – translated into a world record 500 languages – is rooted in the principle that "all human beings are born free and equal in dignity and rights." It remains relevant to everyone, every day.
In honour of the 70th anniversary of this extraordinarily influential document, and to prevent its vital principles from being eroded, the UN is urging people everywhere to "Stand Up for Human Rights": www.standup4humanrights.org.