Pakistan: Possible Challenges to Newly Elected Government and Way Forward
"The best example of democracy I can recall is five wolves sitting down to dinner with one sheep"
Charles De Montesquieu once whispered this about the concept of good governance within the democratic governments which sets the first-rate rule for any government in any part of the world even in modern days. After going through the process of elections, majority of Pakistanis have given their consensus in the favor of PTI led by Imran Khan to make efforts for the future of Pakistan. Although, there have been allegations of pre-poll and post- poll rigging but despite these factors PTI has emerged as a powerful political party with its schema of corruption free and  educated Pakistan. Since many years, PTI was struggling hard to enter into power corridors with majority of youth, overseas Diaspora and people backing it fed up with old-style political forces of country such as PML (N), PPP, ANP and few religious parties, though some might disagree. This time PTI was able to attain the mandatory number of seats to form a government at federal level. PTI entered into electoral process with the manifesto of fetching change in almost every sphere of Pakistani society and government functioning. Along with fortifying mandate it has inherited certain challenges at domestic and international front. People are expectant of drastic changes and hopes are very high from newly elected government. But, the real mettle of PTI will be determined through how and whether it will be able to combat all these challenges.
First and top most contest is dealing with the issue of accusations of rigging. A transparent body without the involvement of ECP and other alleged institutions should be setup to remove the grievances and resentment of disparate parties. Once the misgivings are cleared out, it will boost the morale of PTI rule in general public as well as opposition parties which lost in voting. PTI Chairperson Imran khan while delivering his speech after election victory has shown commitment to resolve all issues inside country and foreign relations with comprehensive approach which ostensibly is a very good beginning. PM elect Imran Khan has clearly identified areas which require leadership's special consideration as they have been lingering on since years with no concrete improvement in the due course of history.
On the domestic front, the government has to tackle the issue of failing economy. National exchequer is out of balance currently. Rupee is suffering from degradation in comparison to the US dollar. Foreign reserves are extremely less and national debts are increasing at a rapid pace. Imbalance of exports and imports is further deteriorating the state of affairs. GDP proportion is also not very decent which is highlighting low productivity. Different sectors like agriculture, services and industrial segments are showing alarming situation. Pakistan frequently relies on foreign aid and contributions even in making its annual budget to run state affairs. Karachi being the commercial hub of Pakistan's economy needs special concentration because the situation there affects the entire country. This practice has to be stopped else national prestige will be lost with no control over autonomously policy making.
Good governance is among other issues to be dealt with by the expert, knowledgeable and honest crew. Former government faced heavy criticism of corruption, malpractices, nepotism and lack of transparency in ingesting and provision of development funds. Domestic law and order situation is not very good. Crimes, terrorist attacks and functioning of police and other law enforcement agencies has been dubious. Human rights desecrations are being unheeded e.g., child abuse, abduction, rape and restraining freedom of expression have become routine perils of the society with no feeling of shame. Constitutional loopholes and patronage of miscreants by powerful elites add fuel to fire in such cases. Moral standards of society need to be up stretched to curtail such malevolent activities. Rulers themselves set the examples for the masses to follow. These can only be rooted out via terminating discernment and safeguarding supremacy of law.
The pursuit of national cohesion can only be attained by giving due consideration to the real problems including mainstreaming of neglected areas and attending to dispiriting ethnic conflicts. The terrains falling into the government jurisdiction must have national deliberation so that nobody should feel isolated and neglected in national growth. FATA and Baluchistan need special attention in contemporary scenario as they have been habitually ignored by the preceding governments. Until the root causes of their glitches are not understood, no effort would succeed. Conditions in interior Sindh and Baluch belt of Baluchistan and South Punjab are not pleasing.
Sectarian violence is another major issue which needs to be synchronized on priority basis. Dissimilar religious sects get involved in hate speeches thus invoking illiterate masses to use violent means to pursue their objectives. A board comprising of Ullamas of all sects can define an acceptable strategy to curb this hazard. Likewise rights of minorities especially Christians, Hindus and Ahmadis should not be allowed to be violated. They are all Pakistanis and they should be given full right to practice their religion according to the constitution. Instability and ferocity only occurs when the rights of certain communities or individuals are not rewarded accordingly. Political stability is the dire need of Pakistan along with eliminating institutional tug of war to undermine each other. This government has to knob this sensitive issue carefully to dislodge the institutional distrust and to be able to move on to the road of progress and prosperity with collective national wisdom.
In terms of external relations Pakistan should not compromise at any price on its national stature and sovereignty. Kashmir and Afghanistan issues have occupied majority of our policies emphasis .The solution of these issues is very important for Pakistan's own stability and solidarity. In this context, ties with neighboring countries like India and Afghanistan should be swatted. In this nuclear age no country can afford war. This is an age of peaceful co-existence. Though international communal has not done needful to resolve these matters, South Asian nations themselves have to reconcile to accommodate each other. As a whole, this region is suffering from poverty, illiteracy and low standard of life. Reducing arms expenditure can benefit the poor majority of both India and Pakistan. Key powers like the US, China and Russia cannot ignore this part of the world because of its geostrategic significance. Pakistan has to gain maximum results for its own national interest while engaging with these powerful nations. Pakistan's friendly states like Turkey, Saudi Arabia, Iran and China are vital countries in Pakistani perspective. Especially the relationship with China should not be bargained for at any cost as only the efficacious completion of CPEC project will upsurge our national income. Foreign investment prone milieu is only possible if long glooms of terrorism are rooted out. International image should be improved to shelter diplomatic accomplishments.  Role of the US is crucial in this region and Pakistan has to deal with the US in its shifting regional alignments especially with regards to its growing intimacy with India.
In a nutshell, it can be avowed that the new-fangled government has to come up with high standards of concert at domestic and international obverse because people are expecting much more than they were from the earlier governments. Economy, Law and order situation, education, health, individual rights and foreign policy are the core areas under spectrum. No development in regional perspective should be permitted to undermine Pakistan's stature of equality with India at least to secure its endurance. Hopes are high and if unmet will disappoint the public despondently. However, let's stay optimistic and give this government a chance to demonstrate its value. The stalwarts of PTI must be mindful of it and expectedly work for certifying true essence of democracy.
Abrogation of Article 370 and Pakistan's Pathetic Response
Pakistan, which is a party to Kashmir dispute could not make significant move after the Indian decision to scrap Article 370. The fragile economy, conventional military asymmetry and limited influence in international community restrict the options for Pakistan to take any strong stance against Indian illegal decision.
A month ago the government of BJP illegally dissolved the special status of Jammu and Kashmir through demolishing the Article 370. The article provides immunity to Jammu and Kashmir from Indian laws except foreign affairs, finance and communications. The decision is profoundly rejected by masses of Jammu and Kashmir and Pakistan. In the mean time the opposition parties in India also expressed strong dissatisfaction against decision and predicted severe repercussions for Indian state. The decision has also been challenged in the Indian Supreme Court and hearing has already been started. Yet, since the 5th August Kashmir is under siege, curfew has been imposed, communication network, medical and health facilities have been blocked. The international human rights organizations and defenders issued a genocide warning and warned India not to commit genocide.
In this critical situation which is developed by India, Pakistan took stance to stand by Kashmir. Pakistan highlighted the violent action which engulfed the rights and lives of Kashmiri people's. Although Pakistan expressed strong resistance and proclaimed to use all the means to give Kashmiri's their right, but there is a huge difference in words and deeds. On behest of Pakistan, China called UN Security Council meeting to discuss the issue and Chinese ambassador strongly condemned the Indian action and urged both parties to resolve the dispute through peaceful means. Yet it is important to point out that permanent members of UNSC refused to issue a post meeting joint statement.
Here it is wise to highlight that the international politics is dominated by the self-interests of dominant powers and weak states have no say in the system. Pakistan could not compete with Indian power in international relations. After scrapping the article, India immediately sought foreign support and Prime Minister Narendra Modi went to different states. Modi visited France, Bahrain and UAE, while Prime Minister of Pakistan Imran Khan only made phone calls to seek support against Indian action. This clearly disclosed the inefficiency of Pakistan to counter the Indian narrative.
Indian economic and investment potential is another factor behind cool response of international powers. India is trading partner of many countries and most prominent among them are USA, UK, UAE, China, European Union and Australia. The US has invested 9 million in India during the 2016 and UK has signed the commercial deals of 9.3 million recently. Australia is benefitted from Indian students and its education export is 2 billion dollars. EU a group of 27 independent states is another major investor and trade partner of India with 2.5 % international shares.
In contemporary international politics, diaspora is a backbone of any nation and same is true for India. It is observed that Indians are residing almost every influential state. More than 3.5 million Indians are working in UAE. During the 2015, Indian share was 16% in expats residing in the US, and Saudi Arabia host 1.9 million Indians. Kuwait having 1 million Indian workers and Oman 777,632 Indians. Europe also host the 1.2 million Indians.
The bilateral trade of India with US, China, EU, Japan, and Australia is impressive. In 2019, bilateral trade of India-China crossed the 100 billion, which expects to grow further. The US is second largest trading partner of India in goods, and the single largest export destination of Indian exporters. The bilateral trade has been grew at 7.59% annually from 68.4 billion in 2008 to 142.1 billion in 2018.
The 8.8 million Pakistanis are residing in western states, 4.7 million are living in EU and 1.2 in U.K. But Pakistan failed to activate its diaspora to promote national interests of the state. The Pakistani leadership never paid serious attention to engage diaspora, which resulted in poor representation of Pakistan in international community. On the other hand, Indian diaspora is much influential and have strong say in policies of US and EU. Their skills and education help them to climb the ladder of success and influence. So, it is high time for Pakistan to devise an effective strategy to lobby the national interests and engage diaspora. The diaspora is considered the defense line as they bridge the gap between their parent and host state.
Pakistan's economic structure is fragile with rising debt and prices of commodities. The country is dependent on international monitory institutions to repay its debt which crossed over 100 billion dollars. It is on 150thposition in poverty index among 189 countries according to UN Human Development Indicators. The value of rupee is decreased to lowest level and government is losing its credibility. Pakistan is spending its 20% budget on Army which is higher than education, health and social development allocation. The fragile economy, poor coordination in policy making and influence of military in foreign policy making has reduced the role of other state institutions. Although, current civilian government claims that civilian and military leadership is on same page, but the poor and ill-coordinated response exposed the fault lines. The top hierarchy of civilian and political leadership did not bother itself to convey Pakistani position on Kashmir, except making statements.
If Pakistan really want to influence the international community, then it needs to fix its poor economy, to improve its human and social system, engage diaspora, make effective and inclusive foreign and security policy. The economic, political and military power can guarantee the national interests of the country. So Pakistan work tirelessly on all the fronts to achieve the status of major power.
Pakistan's peace-loving gestures are considered its weakness, unfortunately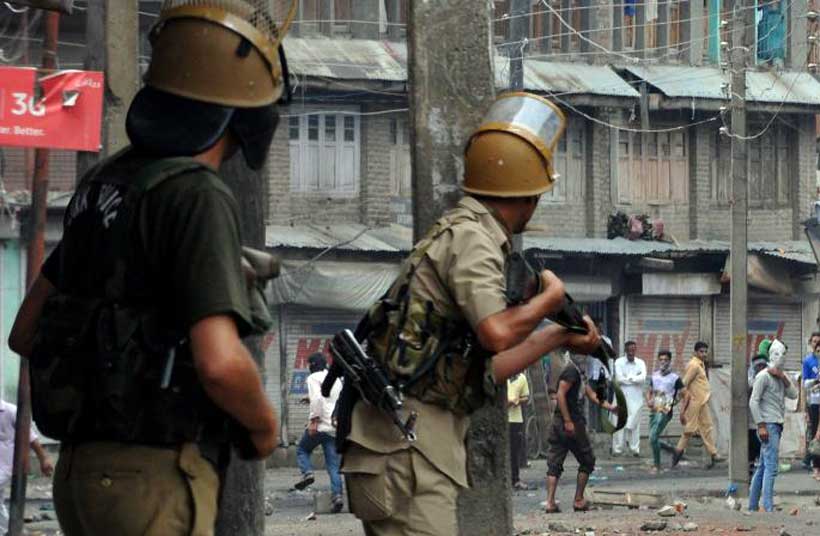 Pakistan is a peace-loving nation and a responsible state. The leadership, civil and military. Both are visionary and rational very much. Pakistan was the hub of western tourists in the 1950s, 1960s, and 1970s, due to its natural beauty, friendly and hospitable environment, and affordable living. Economic growth was one of the highest in this part of the world. But suffered a lot since the 1980s, due to the situation in Afghanistan. It was not our war, but unfortunately, we were pushed into this war. As a result, Pakistan offered 80,000 precious lives of Pakistani nationals, an economic loss of estimated up to 250 billion US dollars. In addition to it, extremism, terrorism, trafficking, smuggling, ethnicity, intolerance, gun, and drug culture, etc. were a gift. Due to the war-like situations during the last 4 decades, nations spared all resources, including human resources, financial resources etc on imposed war-front. As a result, industrial agriculture, infrastructure development, education, SW&T, R&D, Innovation, Commercialization, Health Sector, etc all walks of life suffered a lot and as result, today facing the worst economic crisis with over 100 billion foreign debt.
But, after having so many bitter lessons, the nation is even more mature and trained to survive under any circumstances. In fact, has emerged one of the most resilient nation. India staged the drama of "Pulwan" on 14 February this year, and without collecting evidence and investigation, just within hours, blamed Pakistan and threatened Pakistan. Pakistan offered to extend full cooperation in investigation and punish the responsible. But, India, according to pre-plan, attacked Pakistan on the 25th of February and dropped bombs in Balakot a city deep inside Pakistan. The leadership of Pakistan is very much sensible and rational and noticed that India is pushing Pakistan into full-scale war. The visionary leadership in Pakistan realized the consequences of war, especially when, both India and Pakistan, both are nuclear states, possessing enough piles of lethal weapons to destroy each other completely, and its impact on the region as well as global. Formulated a smart strategy to respond on the 27th of February, giving a message to India, that although Pakistan has capabilities and enjoys supremacy over India, it still sticks to "Love-For-Peace" and does not wish to opt for war, successfully averted to escalate to a full-fledged war. Even that, Pakistan released the captured pilot of Indian air force inside Pakistan territory, as a good-will gesture.
India revoked its own constitution on the 5th of August and imposed curfew in Kashmir. It is an act of war and violation of UN charter, Simla Agreement and all norms & practices of civilized world. Siege of Kashmir, complete black-out by suspending Internet, mobile phone services. Cutting all modes of communication, evacuating all foreigners and visitors from Kashmir. Keeping people under house arrest. Occupying forces are killing, arresting, detaining and raping on a mass scale and draconian laws imposed empowered the security forces to shot at a spot on suspicion only, with any judicial process. After 42 days of curfew, people are facing a severe shortage of food, fuel, electricity, medicines, and life is completely at a halt, stand-still status. It is the largest curfew in the known-history of human beings, as around 8 million people are under siege, and Kashmir has been turned into a big jail, people are treated as prisoners. India's atrocities and brutalities have crossed all records of human rights violations.
UN, Human Rights Organizations, Mainstream Media, International organizations, NGOs, the whole International community have shown deep concerns on Indian atrocities. Protests, agitations, rallies, and demonstrations, all around the world as solidarity with the people of Kashmir have been witnessed. European Parliaments, UNSC, OIC, SCO, and all other international organizations are worried about the deteriorated situation of humanity in Kashmir.
Kashmir is a dispute between China, Pakistan, and India. India has illegally occupied a part of Kashmir known as Indian Occupied Kashmir. But people of Kashmir are spread all over three parts, i.e in Pakistan known as Azad or Free Kashmir and China. Kashmir is one nation and having blood relations in all three parts. They are charged at peak to enter into India Occupied Kashmir and help their brothers and sister in Indian Occupied Kashmir. They wanted to provide them food, medicines and basic necessities of life. The government of Pakistan is trying its best to stop them to march toward Indian Occupied Kashmir, as they are unarmed and simple villagers, they might have the high spirits to rescue the lives of their brothers and sisters in Indian Kashmir but might face firing by Indian Army. I am afraid, the public pressure is growing with passing each day and they might march toward Indian Occupied Kashmir, and Pakistani Security Forces may not be able to stop them, then they might come under the Indian forces firing range. It might complicate the situation. The government of Pakistan is committed to observing restrains and avert any war, with India, but if its civilians are killed, it may create an unexpected situation, difficult to predict the reaction.
On the other hand, Indian military deployment along the line of control and frequent violations of line of control, use of cluster bombs on civilian population inside Pakistan, and war-preparations are alarming. Indian Army Chief announced that The Indian Army is well prepared to Attack Pakistan and just waiting for a signal from its Government in Delhi.
Pakistan is trying its best to observe restrains and showing maximum tolerance and patience. But India considers Pakistan "Love-For-Peace" as its "weakness", Unfortunate! Very Unfortunate!
Webinar: Kashmir Outside the Crosshairs- Does Anyone Care about Kashmir?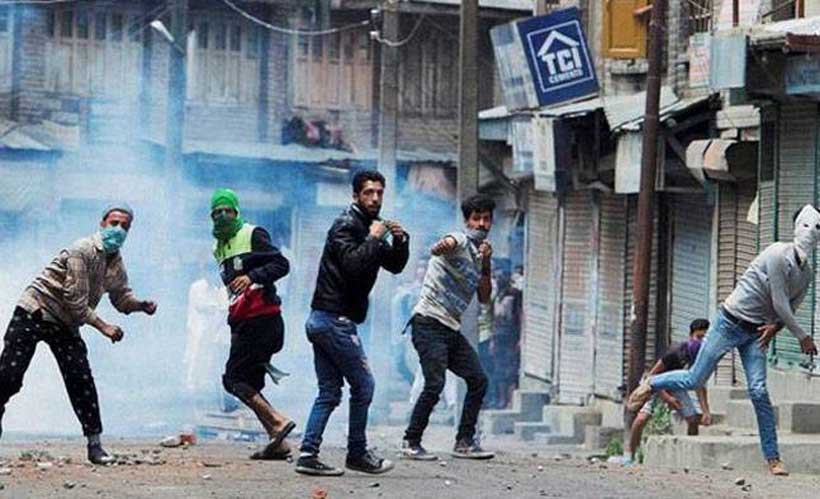 Join Modern Diplomacy and our Executive Vice Chairman, Prof. Matthew Crosston, for a Live Intelligence briefing / Webinar, on Sunday September 29 at 18:30 (IST) to learn:
* Why does the US continue to ignore Kashmir but give loads of attention to every country around it?
* Is it necessarily a positive if the US DOES start paying attention to it?
* What would be GOOD attention and what be BAD? Which one is the US likely to give?
* Can Kashmir ever be left alone to develop independently and not be a pawn of regional neighbors?
These and other controversial but critically important questions will be covered in an exciting intelligence briefing that will still allow for a dynamic, open discussion exchange with one the world's most recognized, accomplished and sought after Intelligence experts, Dr. Prof. Matthew Crosston, Executive Vice Chairman of Modern Diplomacy.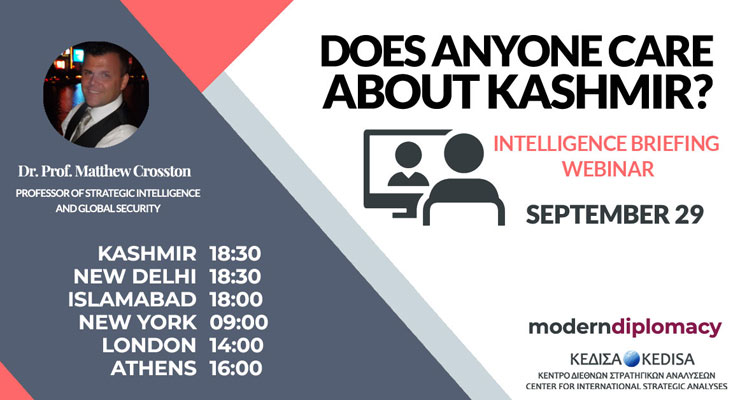 Dr. Matthew Crosston is Director over all Intelligence programs and Professor of Strategic Intelligence and Global Security in the School of Security and Global Studies at the American Military University. He is an acclaimed author and international speaker who consults with governments, media organizations, and academic institutions on a range of issues covering peace mediation, human rights conflicts, resource dilemmas, intelligence, change leadership, and education innovation. His works overall have been translated into Russian, Arabic, Chinese, Indonesian, Hebrew, Spanish, Turkish, Farsi, Greek, and Uzbek. He has a BA from Colgate University, MA from the University of London, PhD from Brown University, and completed his Post-Doctoral Fellowship at the University of Toronto.
Modern Diplomacy and Center for International Strategic Analyses