Climate Week to New York City
Mayor de Blasio and NYC & Company—New York City's official destination marketing organization—announced today that they will welcome Climate Week to New York City from September 24-30, 2018. Organized by The Climate Group, an international non-profit organization, Climate Week NYC will gather international leaders from across the public, private and government sectors to showcase and discuss global climate action in New York City, with support from NYC & Company.
"We are honored to again welcome The Climate Group and Climate Week NYC for the 10th year," said Mayor Bill de Blasio. "Here in New York, we're taking bold action on climate. Through our ground breaking OneNYC strategy and our ambitious 1.5˚C Plan, we've committed our city to hit the highest goals of the Paris climate agreement. We're divesting from fossil fuels, mandating that our largest buildings cut their emissions, and investing in electric vehicles. Through investments in resiliency and sustainability, we are building a fairer city for all."
"Climate Week NYC is the largest climate week in the world and as one of the key summits in the international calendar—which runs alongside the United Nations General Assembly—has been driving climate action forward since its launch in 2009," said Helen Clarkson, CEO of The Climate Group. "We are thrilled to be hosting our 10th Climate Week NYC and to appear on the world's stage, to continue to advance climate action to the top of the global agenda."
"Our goal is to leverage the City's significant and growing sustainability efforts to position the destination as 'the capital city of a responsible world," said Fred Dixon, President & CEO of NYC & Company. "From our most iconic parks becoming permanently car-free, plans for Jacob K. Javits Convention Center to house one of the City's largest rooftop farms, and many of our leading hotels embracing the City's Carbon Challenge, events such as Climate Week NYC are the perfect platform to engage our City and the world to demonstrate their pledge to better protect the planet."
Approximately 10,000 people from over 40 countries are expected to attend 150 events—including panel discussions, concerts, exhibitions and seminars. An opening ceremony on September 24—featuring key speakers and dignitaries including Patricia Espinosa, Executive Secretary of the United Nations Framework Convention on Climate Change, Edmund G Brown, Governor of California, and President Jovenel Moïse of Haiti—is planned for The Times Center in Manhattan.
Along with Climate Week NYC, New York City has recently attracted high-profile, large-scale events including WorldPride in 2019. These monumental events will help fuel record breaking visitation numbers. In 2017, there were a 62.8 million visitors.
"New York City is thrilled to host the 10th annual Climate Week to showcase the climate leadership happening all across the five boroughs," said Daniel Zarrilli, NYC's Senior Director of Climate Policy and Programs and Chief Resilience Officer. "In the absence of federal leadership in Washington, cities all across the country are stepping up their ambition to achieve the Paris Agreement. Here in NYC, we are accelerating our GHG reductions, adapting our city, and divesting from fossil fuels as part of our comprehensive OneNYC strategy.  Congratulations to the Climate Group for building an effective and successful platform for climate action over the last decade and we look forward to the next 10 years of partnership."
"From protecting our coastlines, buildings, and infrastructure to making our neighborhoods safer and more vibrant, New York City is dedicated to confronting climate change head-on and protecting our city and its citizens from the associated threats," said Jainey Bavishi, Director of the Mayor's Office of Recovery and Resiliency. "Climate Week NYC brings together some of the most brilliant innovators around the world to do just that."
"Climate change is here and this moment requires decisive, ambitious, and collaborative action," said Mark Chambers, Director of the Mayor's Office of Sustainability. "Climate Week NYC is an opportunity to inspire and embolden us all to deliver necessary solutions."
"As the Ranking Democratic Member on the State Senate Committee on Energy and Telecommunications, I am excited to celebrate Climate Week NYC. This is a great initiative and effective way to engage all stakeholders as we work to protect the environment," said Senator Kevin Parker.
A New Generation of Sustainable Hotels
New York City's evolving hotel scene is embracing eco-conscious design and practices. Overall, 19 properties are currently committed to the NYC Carbon Challenge. 1 Hotel Brooklyn Bridge opened in 2017 as part of the eco-friendly 1 Hotels brand. The Grand Hyatt New York and The Peninsula New York have vowed to shrink their carbon footprints through upgrades like high-efficiency boilers and LED lighting. The Pierre participates in EarthCheck, a program which measures the property's impact on the environment, and boutique Crosby Street Hotel was awarded the City's first LEED Gold Certified building.
Park Preservation and Honoring Horticulture
As of June 2018, Central Park—the world's most iconic greenspace, which welcomes more than 42 million visitors yearly—joined Brooklyn's Prospect Park in becoming entirely car-free. Suspended above the City streets, The High Line—an abandoned elevated rail line transformed into a horticultural oasis—opened its first section in 2009 as a habitat for birds, insects and humans seeking respite. At Battery Park City, horticulturists manage the neighborhood's park without pesticides and engage in large-scale composting.
This summer, New York City welcomed new green spaces at Hunter's Point South in Long Island City, Domino Park in Williamsburg, and Pier 3 at Brooklyn Bridge Park.
Green Roofs and Urban Farms
The Jacob K. Javits Convention Center is currently home to a 6.75-acre green roof, completed in 2014, which attracts wildlife, provides insulation that cuts the building's energy use by 26 percent, and absorbs storm water. The Javits Center's latest initiative is to cultivate a nearly 1 acre rooftop farm on the roof of the expansion, with the intention to grow produce to serve delegates.
Atop Brooklyn's Barclays Center—famed for its sporting events and concerts—is a 3-acre green roof with another sloping over its subway entrance. Brooklyn Grange keeps bees in over 30 naturally-managed, rooftop hives citywide and operates the world's two largest rooftop soil farms in Long Island City, Queens and the Brooklyn Navy Yard.
New to the Bronx, The New York Botanical Garden introduced Edible Academy this spring. The three-acre campus features a green roof, demonstration kitchen, technology lab, teaching greenhouse, solar pavilion, vegetable gardens, teaching and performance spaces and more.
Established in 2012 to help feed, inspire, and educate the local community, Snug Harbor's 2.5-acre Heritage Farm on Staten Island produces fresh fruits and vegetables in an environmentally sustainable manner. In 2017 Heritage Farm staff worked with over 100 volunteers and educated over 2,280 children on sustainable farming, food sources, and plant biology.
Roosevelt and Governor's Island
Roosevelt Island is home to Cornell Tech's in-progress campus, featuring cutting-edge green buildings the "net-zero" Bloomberg Center and "The House", the world's largest LEED-Platinum passive house structure. On Governors Island, eco highlights include an urban farm with resident goats, a composting center and the Billion Oyster Project, an ecosystem restoration and education initiative which has already planted 25 million oysters of a 2035 goal of one billion oysters, to create waterway filtration in New York Harbor.
City's Top Attractions LEED The Way
The City's LEED buildings are models of sustainable urban architecture. In 2009, the Empire State Building underwent a green-focused retrofit of the iconic 1931 skyscraper while One World Trade Center was constructed as one of the world's tallest LEED-certified buildings. At Hudson Yards—the largest private real estate development in the history of the US—14 acres of gardens and public spaces, rainwater-collection infrastructure to reuse 10 million gallons per year and an on-site hyper-efficient power plant are leading green features. Of note, the first completed building in the emerging neighborhood, 10 Hudson Yards, is LEED Platinum certified.
Brooklyn's Children's Museum earned a Silver LEED certification after it was built in 2008 for solar-generated electric power, recycled rubber flooring and geothermal heating and cooling, while the venue also teaches children about ecology through hands-on exhibits. The Whitney Museum of American Art is also LEED Gold certified for its energy-saving measures, recycled materials used in construction, and green roof which is home to two beehives.
Shining examples of the NYC theater industry's commitment to sustainability include the creation of The Broadway Green Alliance.
Gift Giving Traditions Around the World
Giving gifts is a tradition as old as mankind itself. It has always been a part of our society. When you give a gift to someone, it tells them that they are special in some way to you. We give and receive gifts for many occasions, like birthdays, mothers days, Christmases, on our anniversary, etc. In fact, gift-giving is so integral to our world that many nations developed interesting traditions around it. Here are some of the most interesting ones.
Japan
When giving a gift in Japan you should be very careful. The Japanese people attach great importance to gifts and consider them something that is mandatory, not just a kind gesture. It is not desirable to surprise them, as they will be embarrassed if they cannot immediately return something to the gift giver. Therefore, it is a good idea to discreetly advise them that you will give them a small memento of your meeting. The gift is given exclusively in private, and it is not common to open it immediately.
South Korea
In Korea, it is extremely rude to give or receive a gift using only one hand, especially if it is the left hand. You must always use both hands at once if doing so. Korean New Years greeting cards or gifts are never with a predominantly red color, as it is used for announcing funerals. Also, avoid gifts that come in sets of four as they symbolize death in Korea.
India
When giving a gift in India, you should always use your right hand. Using the left hand can cause offense as that hand is considered unclean. If giving money in India, try to give a sum that ends with 1. Odd numbers are considered very lucky in India. The number 1 is especially lucky as it signifies a new beginning. Because of this, giving a sum that ends with 1 is believed to grant prosperity to the gift recipient.
Arabs
Gifts are not as important to the Arabs as to other people. They represent something that "gives hospitality a wider dimension". When someone comes to dinner, small gifts such as flowers and candy are common, and as a sign of special affection, silver, crystals, porcelain, and famous brand items are very appreciated. Handkerchiefs of any kind associate them with parting and tears and should be avoided.
Europe
As far as Europeans are concerned, every nation is a story for itself. The French are quite reserved with gift-giving, the Germans are especially rigid and formal, and the Dutch are a little bit more relaxed. For Italians or Spaniards, the exchange of appropriate gifts is quite acceptable. Russians and people from Eastern European countries appreciate something from your own culture, for example, a CD with your national music or some other kind of token from your country. Also, in Russia, you should never give someone yellow tulips as they are the symbol of ending a relationship or betrayal.
Ireland
Don't be surprised if your gift is refused a couple of times in Ireland. This tradition comes from a time when they had the potato famine, and because of this, the recipients are making sure that you can really part from the item that you are offering. It will also show great humility if you refuse the gift they are offering you a couple of times. The standard reply in Ireland when someone receives a gift is "you shouldn't have gone through all that trouble."
Kenya
In Kenya, the Maasai people spit on a gift before giving it to someone. This is considered a sign of blessing and with this, they wish the recipient great fortune. Spiting is a very important tradition in Kenya. It is customary to spit on the head of a newborn child and on a hand before shaking it with someone.
Top 10 Cheap Vacation Destinations in Spring 2020
This is going to be a nice, long, relaxing spring. You will get some sun, explore a new destination, and use the awakening force of Nature to recharge your batteries.
What's your plan for spring break? How about something different this year? You don't have to choose the nearest beach again. There are wonderful places you can explore. Don't worry; they won't be expensive!
You can have a great adventure with a limited budget, only if you plan it well.
We'll list 10 impressive destinations that give you the feel of luxury travel without eating up your entire savings.
Best Cheap Spring Vacation Destinations for 2020
1. Marrakech, Morocco
Spring is the perfect time for seeing Morocco. You can find affordable accommodation in Marrakech and have day trips from there. The street food is lovely, but most travelers can also afford the cozy restaurants.
Make sure to check the calendar, since Ramadan is in spring. Many restaurants will be closed during the day over that period of time.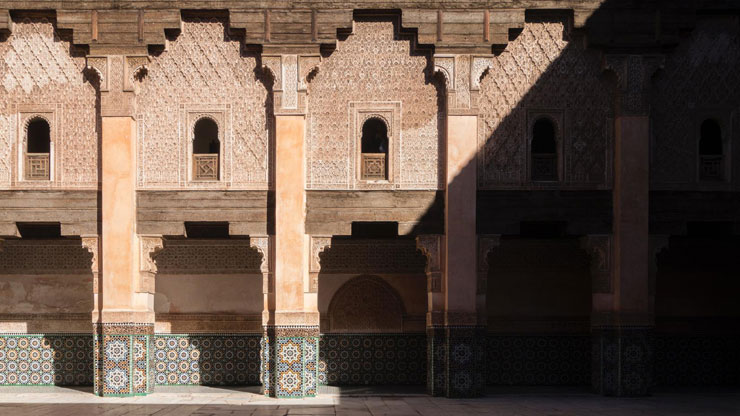 2. Alaska
You can hardly think of something more beautiful than Alaska in spring.
Large ship cruises will cost from $100L per day, but keep in mind that food is included so you won't spend much more than that. Late May belongs to the so-called shoulder seasons, so the prices will be lower than usual.
3. Sonoma, California
Napa doesn't seem like a place we'd feature in a top list for budget travelers. It's known for its luxurious restaurants and hotels. But Sonoma, Napa's neighbor, is much more affordable. You can still enjoy exploring Napa, but you won't spend too much money.
Calistoga is a small town that's breathtaking in spring. You can search for accommodation there. But hey; camping is also an option.
4. San Juan, Puerto Rico
San Juan is a well-known spring break destination. Mid-April is the best time to go to Puerto Rico. you'll avoid the summer rains and winter crowds.
The beaches are so beautiful and the food is so cheap that you'll consider staying longer. That's always an option! You can hire a service that writes research papers to complete some of your work, and you'll extend the vacation a bit. In Puerto Rico, it seems like time takes another dimension. Everyone is cool and relaxed.
5. Turkey
Go ahead and google this: Cappadocia. Can you already visualize yourself in one of those balloons?
But that's not the only important sight to see in Turkey. Istanbul is a story of itself. It's a beautiful blend between Eastern and Western culture. The food is out of this world. The restaurants are not expensive, but with so much food on the streets and markets, you won't even think about getting into a restaurant.
Turkey also has beautiful beaches, which are ready for you during the spring months.
6. Budapest, Hungary
Budapest is quite possibly the most beautiful European city. Forget Paris; it's expensive, crowded, and overestimated. Budapest is full of museums and mesmerizing architecture. You'll love the nightlife, too! If you like Budapest and you would like to write an essay about it, you could use topicsmill to generate a good and suitable topic.
7. Amsterdam, The Netherlands
It's not about the weed. You don't have to be high to experience Amsterdam as the most exciting city, ever. The parties are out of this world, and they make Amsterdam the best destination for young people during spring break.
But you'll also enjoy the cultural tours, parks, and art museums. TripAdvisor offers a great list for Super Savers in Amsterdam. Check it out!
8. Puerto Vallarta, Mexico
The fact that many students choose it as their spring break destination is no coincidence. Puerto Vallarta attracts with beautiful weather, affordable accommodation, and great food. Make sure you plan your vacation during April or early May, so you'll avoid the hurricane season.
9. Hawaii
Can you imagine the breathtaking Kahului without the crowds?
That's what your spring break in Hawaii will be like. Spring is awesome because it turns your vacation into a budget-friendly experience. The accommodation will be more affordable when compared to high season. But you can also consider activities labeled as "luxury," such as scuba diving.
10. Thailand
It's beautiful and affordable throughout the entire year. Koh Samui and Phuket are great with their fancy resorts, but those are not the only places where you can stay. Even backpackers travel to Thailand. They can still experience the fun in Phuket, but they choose Koh Chang or Koh Phayam for affordable accommodation.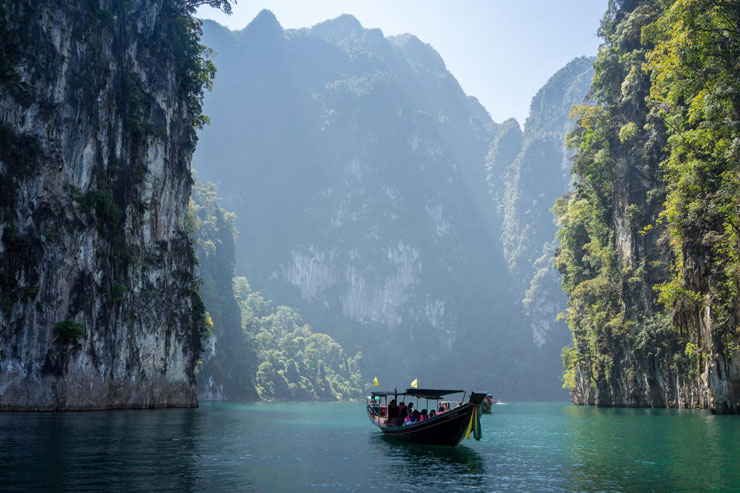 Are You Ready for the Best Spring Ever?
The first thing you need to do is identify your budget.
Then, explore the destinations listed above. Find information about flights, accommodation, food, and all other expenses related to trips. Some of them will probably fit in your budget. Choose the one that attracts you the most!
Is it safe to travel to Iran as a solo female traveler?
Before I started reading more into Iran, all I heard about this country were stories about its politics. In the media, Iran seemed like a place where no one would ever want to visit. Can you imagine solo female travel in Iran?
After my trip to Iran, I can tell you now that Iran has the most hospitable people and great architecture. Traveling to Iran as a solo female traveler has been safe, rewarding and fun.
Iran is safe, accessible and totally easy to navigate as a solo female traveler. Sure, you might experience some inconveniences, but for every annoying man you get 3 nice ones, just like anywhere else. Iran is a destination you must see for yourself to see what I mean.
While organized tours are still dominating Iran's tourism, it's not uncommon to find another person traveling solo. Backpackers and hostels can be found anywhere on a tourist route from Tehran to Shiraz and Yazd.
Plus, if you can't find a hostel, a cheap guesthouse is also an option. No matter which way you travel in Iran, you can always find an affordable place to stay for less than $30 a night for a double room.
Iran in Western media
Traveling to Iran or anywhere in the Middle East independently, especially as a woman, isn't perceived well these days. Some time ago an article about a woman cycling through the Middle East alone went viral. People were wondering whether it's safe for a woman to cycle alone across the Middle East? The comments weren't pleasant:
'It's foolish and she was very lucky not to get herself raped or killed or both. I hope this article won't encourage other solo female travelers to visit these countries alone' – 400 upvotes
'Not impressed. Putting oneself in harm's way, which then puts potential rescuers in harm's way makes little sense.' – 170 upvotes
But how can we talk about media coverage of safety in Iran when BBC, that published the article, doesn't even bother to check the facts. The article states: 'In Iran, I was given more freedom. Yet foreigners are not permitted to stay with locals without permission, and several of my hosts endured an intense grilling by police.' None of the above is true.
Staying with locals is only forbidden for British, Canadian and American citizens. Anyone else can stay with locals wherever whenever and no police will come and check on you.
U.S. government currently warns against travel to Iran for obvious reasons, these two countries don't get along. It says that U.S. citizens may be subject to harassment or arrest while traveling in the country.
Again, I'd say that this statement is very exaggerated. Especially after Argo – the film exaggerating the seizure of the American Embassy in Tehran won the Academy Award for Best Picture.
My Advice is: don't believe what you hear on the news. Explore the place, talk to locals and come to your own conclusions. Come to Iran with an open mind and I guarantee you'll make many great friends in Iran.
Is it safe to travel to Iran in 2020?
Many travelers, including myself, describe it as one of the 'safest countries I've ever been to'. You'll be much more likely to get mugged in Europe than in Iran.
Violent crimes against foreigners are extremely rare and, indeed, if you do your best to fit in with local customs (read more on the dress code and how local women fight it), you are unlikely to be treated with anything.
In fact, I'll be returning to Iran in 2020 to explore even more of its natural beauty.
My experience of traveling solo in Iran
I traveled to Iran solo and later teamed up with another girl whom I met at the hostel. I traveled around the country, in the same way, I would anywhere else in the world.
Wandering around in the evening, taking the metro, using local taxis and buses, going to markets etc.
I met many women whose lives didn't seem very different from the women I know at home. At the birthday party, it was actually men who had to clean after, not women.
Young girls told me they date the same way people date in the Western world, they just don't announce it anywhere and keep it to themselves.
I only felt uncomfortable twice in Iran – once in Esfahan (Isfahan) and once in Kashan. In Esfahan a man in a car started driving next to me and my friend in the evening. Every time we moved, he moved. It scared my friend and me for a bit, but the moment we approached another traveler the car left.
Another unpleasant situation I encountered was while walking around the narrow streets of Kashan. I was filming with my DJI gimbal with my iPhone attached to it when I fell someone approaching me on a scooter.
To me, being uncomfortable once or twice doesn't mean that the place is dangerous. I never once felt physically threatened, unsafe, or at risk, even when I was wandering the streets of Iran.
I felt safer in Iran than if I was walking around in NYC. Even the tap water was safe in Iran!
People believe that Iran is full of moral police watching your every step, ready to arrest Westerners at the slightest provocation. In my experience, this couldn't be further from the truth.
While cases or reporting and arrests occur, it's not as common as it's being portrayed outside of the country.
Everyone I met was extremely helpful and treated me like I was an expensive piece of jewelry. Escorting from one place to the other, while feeling responsible for me. And that's the people I met on the street for 5 minutes! So unless you're planning on running around naked with a bottle of smuggled vodka in hand, don't be afraid.
From our partner Tehran Times