Climate Week to New York City
Mayor de Blasio and NYC & Company—New York City's official destination marketing organization—announced today that they will welcome Climate Week to New York City from September 24-30, 2018. Organized by The Climate Group, an international non-profit organization, Climate Week NYC will gather international leaders from across the public, private and government sectors to showcase and discuss global climate action in New York City, with support from NYC & Company.
"We are honored to again welcome The Climate Group and Climate Week NYC for the 10th year," said Mayor Bill de Blasio. "Here in New York, we're taking bold action on climate. Through our ground breaking OneNYC strategy and our ambitious 1.5˚C Plan, we've committed our city to hit the highest goals of the Paris climate agreement. We're divesting from fossil fuels, mandating that our largest buildings cut their emissions, and investing in electric vehicles. Through investments in resiliency and sustainability, we are building a fairer city for all."
"Climate Week NYC is the largest climate week in the world and as one of the key summits in the international calendar—which runs alongside the United Nations General Assembly—has been driving climate action forward since its launch in 2009," said Helen Clarkson, CEO of The Climate Group. "We are thrilled to be hosting our 10th Climate Week NYC and to appear on the world's stage, to continue to advance climate action to the top of the global agenda."
"Our goal is to leverage the City's significant and growing sustainability efforts to position the destination as 'the capital city of a responsible world," said Fred Dixon, President & CEO of NYC & Company. "From our most iconic parks becoming permanently car-free, plans for Jacob K. Javits Convention Center to house one of the City's largest rooftop farms, and many of our leading hotels embracing the City's Carbon Challenge, events such as Climate Week NYC are the perfect platform to engage our City and the world to demonstrate their pledge to better protect the planet."
Approximately 10,000 people from over 40 countries are expected to attend 150 events—including panel discussions, concerts, exhibitions and seminars. An opening ceremony on September 24—featuring key speakers and dignitaries including Patricia Espinosa, Executive Secretary of the United Nations Framework Convention on Climate Change, Edmund G Brown, Governor of California, and President Jovenel Moïse of Haiti—is planned for The Times Center in Manhattan.
Along with Climate Week NYC, New York City has recently attracted high-profile, large-scale events including WorldPride in 2019. These monumental events will help fuel record breaking visitation numbers. In 2017, there were a 62.8 million visitors.
"New York City is thrilled to host the 10th annual Climate Week to showcase the climate leadership happening all across the five boroughs," said Daniel Zarrilli, NYC's Senior Director of Climate Policy and Programs and Chief Resilience Officer. "In the absence of federal leadership in Washington, cities all across the country are stepping up their ambition to achieve the Paris Agreement. Here in NYC, we are accelerating our GHG reductions, adapting our city, and divesting from fossil fuels as part of our comprehensive OneNYC strategy.  Congratulations to the Climate Group for building an effective and successful platform for climate action over the last decade and we look forward to the next 10 years of partnership."
"From protecting our coastlines, buildings, and infrastructure to making our neighborhoods safer and more vibrant, New York City is dedicated to confronting climate change head-on and protecting our city and its citizens from the associated threats," said Jainey Bavishi, Director of the Mayor's Office of Recovery and Resiliency. "Climate Week NYC brings together some of the most brilliant innovators around the world to do just that."
"Climate change is here and this moment requires decisive, ambitious, and collaborative action," said Mark Chambers, Director of the Mayor's Office of Sustainability. "Climate Week NYC is an opportunity to inspire and embolden us all to deliver necessary solutions."
"As the Ranking Democratic Member on the State Senate Committee on Energy and Telecommunications, I am excited to celebrate Climate Week NYC. This is a great initiative and effective way to engage all stakeholders as we work to protect the environment," said Senator Kevin Parker.
A New Generation of Sustainable Hotels
New York City's evolving hotel scene is embracing eco-conscious design and practices. Overall, 19 properties are currently committed to the NYC Carbon Challenge. 1 Hotel Brooklyn Bridge opened in 2017 as part of the eco-friendly 1 Hotels brand. The Grand Hyatt New York and The Peninsula New York have vowed to shrink their carbon footprints through upgrades like high-efficiency boilers and LED lighting. The Pierre participates in EarthCheck, a program which measures the property's impact on the environment, and boutique Crosby Street Hotel was awarded the City's first LEED Gold Certified building.
Park Preservation and Honoring Horticulture
As of June 2018, Central Park—the world's most iconic greenspace, which welcomes more than 42 million visitors yearly—joined Brooklyn's Prospect Park in becoming entirely car-free. Suspended above the City streets, The High Line—an abandoned elevated rail line transformed into a horticultural oasis—opened its first section in 2009 as a habitat for birds, insects and humans seeking respite. At Battery Park City, horticulturists manage the neighborhood's park without pesticides and engage in large-scale composting.
This summer, New York City welcomed new green spaces at Hunter's Point South in Long Island City, Domino Park in Williamsburg, and Pier 3 at Brooklyn Bridge Park.
Green Roofs and Urban Farms
The Jacob K. Javits Convention Center is currently home to a 6.75-acre green roof, completed in 2014, which attracts wildlife, provides insulation that cuts the building's energy use by 26 percent, and absorbs storm water. The Javits Center's latest initiative is to cultivate a nearly 1 acre rooftop farm on the roof of the expansion, with the intention to grow produce to serve delegates.
Atop Brooklyn's Barclays Center—famed for its sporting events and concerts—is a 3-acre green roof with another sloping over its subway entrance. Brooklyn Grange keeps bees in over 30 naturally-managed, rooftop hives citywide and operates the world's two largest rooftop soil farms in Long Island City, Queens and the Brooklyn Navy Yard.
New to the Bronx, The New York Botanical Garden introduced Edible Academy this spring. The three-acre campus features a green roof, demonstration kitchen, technology lab, teaching greenhouse, solar pavilion, vegetable gardens, teaching and performance spaces and more.
Established in 2012 to help feed, inspire, and educate the local community, Snug Harbor's 2.5-acre Heritage Farm on Staten Island produces fresh fruits and vegetables in an environmentally sustainable manner. In 2017 Heritage Farm staff worked with over 100 volunteers and educated over 2,280 children on sustainable farming, food sources, and plant biology.
Roosevelt and Governor's Island
Roosevelt Island is home to Cornell Tech's in-progress campus, featuring cutting-edge green buildings the "net-zero" Bloomberg Center and "The House", the world's largest LEED-Platinum passive house structure. On Governors Island, eco highlights include an urban farm with resident goats, a composting center and the Billion Oyster Project, an ecosystem restoration and education initiative which has already planted 25 million oysters of a 2035 goal of one billion oysters, to create waterway filtration in New York Harbor.
City's Top Attractions LEED The Way
The City's LEED buildings are models of sustainable urban architecture. In 2009, the Empire State Building underwent a green-focused retrofit of the iconic 1931 skyscraper while One World Trade Center was constructed as one of the world's tallest LEED-certified buildings. At Hudson Yards—the largest private real estate development in the history of the US—14 acres of gardens and public spaces, rainwater-collection infrastructure to reuse 10 million gallons per year and an on-site hyper-efficient power plant are leading green features. Of note, the first completed building in the emerging neighborhood, 10 Hudson Yards, is LEED Platinum certified.
Brooklyn's Children's Museum earned a Silver LEED certification after it was built in 2008 for solar-generated electric power, recycled rubber flooring and geothermal heating and cooling, while the venue also teaches children about ecology through hands-on exhibits. The Whitney Museum of American Art is also LEED Gold certified for its energy-saving measures, recycled materials used in construction, and green roof which is home to two beehives.
Shining examples of the NYC theater industry's commitment to sustainability include the creation of The Broadway Green Alliance.
Discover Jordan's Timeless Beauty
With its ancient ruins, lush valleys, and dramatic desert landscapes, Jordan is a nation steeped in history. Renowned as the birthplace of some of the world's earliest civilizations, the country remains one of the Middle East's most remarkable destinations – as reflected by its inclusion on Lonely Planet's recent list of the Top 10 Countries to Visit in 2019. Jordan placed at #6 on the annual list of ten countries primed to capture travellers' imaginations, and was the only country in the region to receive this prestigious accolade.
With its central location in Jordan's capital city close to upmarket residential areas, Four Seasons Hotel Amman offers the ideal base for discerning travellers seeking to explore the Kingdom's myriad attractions. Enjoying a commanding position on the highest of Amman's seven hills, the 15-storey Hotel is a beacon of elegance at the heart of one of the region's most welcoming cities. The historic sites of Petra and Wadi Rum, the spectacular landscape of the Jordan Valley and the storied waters of the Dead Sea are all within easy reach, with the knowledgeable Four Seasons concierge team happy to make arrangements for guests to enjoy an array of exciting excursions.
Carlo Stragiotto, General Manager at Four Seasons Hotel Amman, says, "Jordan's inclusion on Lonely Planet's list of Top 10 Countries to Visit in 2019 is a timely recognition of the countless unique experiences this wonderful country has to offer visitors. With its fascinating historical attractions and abundance of outdoor adventures, the Kingdom has taken its place among the region's most treasured destinations. Four Seasons Hotel Amman is the perfect sanctuary from which to discover this beautiful country. Our dedicated concierge team take great delight in crafting bespoke itineraries as unique as our guests, helping to ensure that every stay creates cherished memories to last a lifetime."
See Amman in a Fresh Light
Home to almost half of the Kingdom's population, the Jordanian capital of Amman is a city of fascinating contrasts. The vibrant metropolis occupies a hilly area on the edge of the fertile Jordan Valley, where visitors will find modern buildings, hotels, restaurants, art galleries and boutique stores sitting side-by-side with reminders of the city's ancient past. Its charming tree-lined streets and avenues are flanked by picturesque rows of white houses clad with Jordanian limestone. The city is perhaps best known for its spectacular Roman ruins, with the famous Amman Citadel attracting visitors from across the globe. This storied enclave features the Temple of Hercules, Umayyad Palace and the ruins of a 6th century Byzantine church, together with the Jordan Archaeological Museum where travellers can view a collection of artefacts that date back to the Bronze Age.
Four Seasons Hotel Amman invites guests to embark on an Extraordinary Experience with a unique opportunity to explore this beguiling city in the company of Zohrab Markarian, a former official palace photographer whose work has been published in prestigious magazines around the world. Markarian will guide budding photographers on a tour of Amman's top landmarks, including the Old Souk and the 2,000-year-old Roman Theatre. This is followed by a stop at the Citadel in the heart of Old Amman, which offers a perfect opportunity to capture the beauty of the surrounding mountain landscape. The tour concludes with stunning views of Old Amman's architecture and a traditional Jordanian tea in the artistic heart of the city. Throughout this incredible journey, Markarian will share photography tips and local insights, all while capturing picture-perfect mementoes of the experience.
Embark on an Unforgettable Visit to Historic Petra
Chosen as one of the new Seven Wonders of the World in 2007, a trip to the ancient city of Petra in Jordan transports visitors back in time to the era of the Nabatean Empire. Home to an estimated 20,000 inhabitants, the city prospered thanks to its location on the Spice Road, one of the key trading routes connecting Arabia, Africa and India to the West. The incredible carved rock faces of the ancient city offer a fascinating glimpse of this early civilisation's prosperity and advanced architectural methods. Must-see attractions include the iconic Treasury, the Street of Facades, the Royal Tombs and the Great Temple.
Explore the Majestic Desert Landscape at Wadi Rum
Discover the allure of the desert at the Wadi Rum protected desert reserve. Also known as the Valley of the Moon, Wadi Rum is famous for its red-pink sands, endless shifting dunes and dramatic mountain landscape. The area has served as a location in countless movies, and is home to many Nabatean temples, inscriptions and rock drawings. Located around four hours from Amman, the Four Seasons team can arrange a captivating day out to this beautiful destination.
Visit Aqaba, the Jewel of the Red Sea
Located in the south of Jordan, Aqaba is the Kingdom's only coastal city and a highly popular spot among diving enthusiasts. The area off the coast is home to more than 25 dive sites encompassing vibrant coral gardens, pinnacles, deep canyons and shipwrecks, including many unusual vessels. Its warm clear waters and colourful reefs are considered the finest in the Red Sea. A short walk from the bustling waterfront, the city's old town area captures an authentic taste of old Arabia with its traditional souqs, historic sites and charming cafés.
Travel to the Lowest Point on Earth
One of Jordan's most famous visitor attractions, the Dead Sea is a salt lake whose banks are more than 400 metres (1,300 feet) below sea level – making it the lowest point on dry land globally. The high concentration of salts in its water offer a unique experience, as the saline waters provide increased buoyancy, making it easy to float on the surface. The mineral-rich mud found in the area is also renowned for its therapeutic qualities and a popular ingredient for high-end cosmetic treatments. The legendary body of water is surrounded by mountains to the east and the rolling hills of Jerusalem to the west, creating a stunning environment in which to enjoy a swim like no other.
Experience Rural Jordan Off the Beaten Track
Connect to authentic local experiences around the historical town of Um Qais, which sits in close proximity to the ruins of ancient Gadara and overlooks the Lake of Tiberias and the Yarmouk River gorge. The town is around two hours north from Four Seasons Hotel Amman, and the Hotel's concierge team can arrange a comfortable vehicle for guests to enjoy a leisurely trip through the scenic countryside. Located in the hills above the Jordan Valley, Um Qais offers an abundance of hiking, cycling and camping activities. For the ultimate return to nature, Four Seasons Hotel Amman can arrange a special camping getaway where guests can spend an unforgettable night under the stars.
Ten Little Known Facts About the Moscow Metro
Since the recent redesign of the Metro navigational system and map, it has become a lot easier to use the subway. With ambitious projects in the works and the addition of many new stations, the Moscow Metro is developing at high speed. To help you discover this cultural gem, Four Seasons Hotel Moscow prepared a list of ten little known facts about Moscow Metro:
Moscow subway is famous for its underground architecture: 44 of more than 200 stations are listed as cultural heritage sites. Each day thousands of people go underground to touch the live history. If you are up to it, our concierge team will be happy to arrange a metro tour for you.
Did you know that Moscow Metro is the world record holder for on-time departures and arrivals? It is quite impressive since the interval between trains during rush hour is only 40 seconds.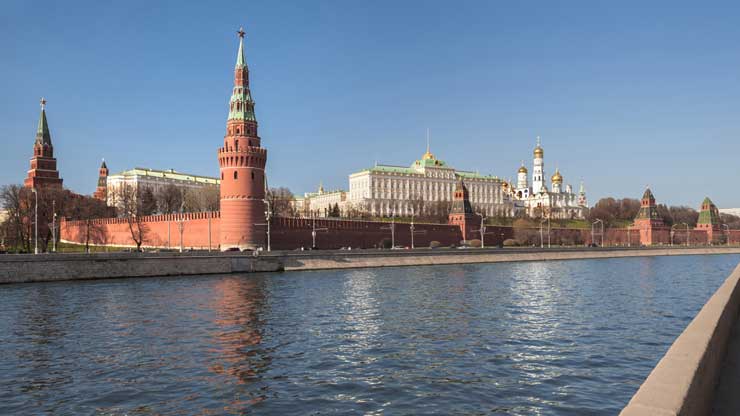 There are different types of tickets. The most convenient is the Troyka electronic card which can be used in any public transport of Moscow. You can load the card with any sum you like, or purchase a one-time ticket called Edinyi.
In the run-up-to the Football World Cup 2018 most of the Metro's cashiers attended English language courses. So, if you spot the We Speak English sticker, the cashiers would happy to assist you in English.
Recently a new project Music in Metro was introduced. It opens new opportunities for street musicians to share their talents with public while making it more fun and interesting for people to use public transport.
Moscow Metro also wows with the location of its stations. For example, Sparrow Hills (Vorobyovy Gory) is the only metro station in the world which is located on a bridge. We highly recommend a visit to this place as it offers a fascinating view over the Moskva River, Luzhniki Stadium, and Moscow State University.
At Vystavochnaya station you will find Moscow Metro Museum. If you prefer to learn a little bit more about subway history, you could ask our concierge team for directions.
The capital's underground world has an old interesting superstition: if you rub the nose of the bronze dog sculpture on Ploshchad Revolyutsii station, good luck will follow you in all undertakings. This spot is conveniently located just in a few steps from Four Seasons Hotel Moscow.
Metro Night is a fantastic new project which makes it possible to transform any subway station into the platform for cultural events or art performances. Previously Mayakovskaya station hosted the premiere of the first episode of the seventh season of Game of Thrones.
In 2016 a new Moscow Metro line was launched. Moscow Central Circle was built above ground to service areas lacking public transportation. Take a ride on the MCC if you are a fan of non-touristic sights.
To make it more convenient for you to use Moscow Metro Four Seasons Hotel Moscow concierge team created a special subway map with the most beautiful and interesting stations highlighted so you would be able to explore with confidence by yourself.
10 Reasons to Visit Bengaluru
Bengaluru, also known as Bangalore, is the capital of India's southern Karnataka state. The nerve centre of India's high-tech industry, the city is also notable for its abundant green parks. Known both as India's Garden City and its Silicon Valley, this cosmopolitan city beguiles with its blend of rich history and 21st-century buzz. While the old palaces and forts bear testimony to Bengaluru's cultural stronghold, new destinations such as Four Seasons Hotel Bengaluru, with its modern outlook and design, ring in the new. The city is certainly at a cross-road and these are our top 10 reasons to visit this prize destination in Southern India.
Weather: Its temperate climate is one the biggest reasons Bengaluru is on everyone's top places to visit. With temperatures rising around the world, Bangaloreans can still boast of pretty great weather all year round and even on the hottest days, a cool breeze is a pleasant reprieve. April is the hottest month in Bengaluru with an average temperature of 86°F (30°C) and the coldest is December at 73°F (23°C).
Greenery: Though old timers will reminisce about the good old Garden City days, Bengaluru still has an impressive green expanse. Choose from the city's central breathing space Cubbon Park or the shaded Lalbagh, where an annual flower show is something to look forward to.
Performing Arts – Visit Nrityagram Dance Village for a never seen before experience. Set up by Protima Bedi, this place is a different world of its own. The residential school offers training in Indian classical dance forms – including Odissi, Mohiniattam, Kathak, Bharatnatyam, Kuchipudi, Kathakali and Manipuri.
Art Scene – Trawl the art galleries and be transported to a magical place. National Gallery of Modern Art (NGMA), the expansive white structure located on Palace Road, exudes a certain kind of warmth, yet has its own special aura. With all its greenery, the campus is nothing less than an oasis. After you are done with seeing the massive collection on display or an ongoing exhibition, enjoy sitting under the flourishing trees including sandalwood, raintrees and banyan.
Beer: After all, this is the true pub capital of India and has a whole bunch of microbreweries with excellent craft beer. With its great artisanal brews Bengaluru is a beer lovers' paradise. The former Pub City is now vying for the title of brewery capital of India.
Food: Name a cuisine and you will find it in Bengaluru, from modern and exotic to traditional South Indian flavours. Choose from crisp dosas or perfect pizzas, sushi to street food. The bustling gastronomy of the city is sure to leave you delighted. Food trails in the old parts of the city such as Malleswaram and Basavangudi are reminiscent of yester years. Follow these trails with a steaming cup of frothy South Indian filter coffee at Brahmin's Café.
Architecture: Spanking new high rises dot Bengaluru's skyline showcasing the best in modern architectural design juxtaposed with heritage buildings such as the Bangalore Palace and Vidhana Soudha. If art and design is your thing, then Bengaluru should be on your list of must visit destinations. Palaces like Tipu Sultan's Summer Palace and Bangalore Fort stand as testimony to the cultural heartbeat of the city.
Weekend Getaways: Bengaluru enjoys the perfect location, just a few hours' drive (on excellent roads) around pristine hills and forests. Drive down to Mysore city and explore the architecture, or head to Coorg for an invigorating weekend on the coffee estates. Enjoy some thrills? Then take a safari and try to spot one of India's big cats in their natural habitat.
Shopping: From malls with the best in high street brands to small boutiques and flea markets, Bengaluru has enough to keep even the most determined shopaholic occupied for hours. Scout for fragrant spices, sparkling trinkets on Commercial Street and soak up the luxe environs of UP City of Phoenix Mall.
Nightlife: Excellent food and drinks bolstered by foot thumping music is Bengaluru's USP, walk into the city's popular watering holes and you may strike up conversations with an eclectic mix of people, from CEOs to students, IT professionals and start up gurus. The perfect setting for an unforgettable time.