Climate Week to New York City
Mayor de Blasio and NYC & Company—New York City's official destination marketing organization—announced today that they will welcome Climate Week to New York City from September 24-30, 2018. Organized by The Climate Group, an international non-profit organization, Climate Week NYC will gather international leaders from across the public, private and government sectors to showcase and discuss global climate action in New York City, with support from NYC & Company.
"We are honored to again welcome The Climate Group and Climate Week NYC for the 10th year," said Mayor Bill de Blasio. "Here in New York, we're taking bold action on climate. Through our ground breaking OneNYC strategy and our ambitious 1.5˚C Plan, we've committed our city to hit the highest goals of the Paris climate agreement. We're divesting from fossil fuels, mandating that our largest buildings cut their emissions, and investing in electric vehicles. Through investments in resiliency and sustainability, we are building a fairer city for all."
"Climate Week NYC is the largest climate week in the world and as one of the key summits in the international calendar—which runs alongside the United Nations General Assembly—has been driving climate action forward since its launch in 2009," said Helen Clarkson, CEO of The Climate Group. "We are thrilled to be hosting our 10th Climate Week NYC and to appear on the world's stage, to continue to advance climate action to the top of the global agenda."
"Our goal is to leverage the City's significant and growing sustainability efforts to position the destination as 'the capital city of a responsible world," said Fred Dixon, President & CEO of NYC & Company. "From our most iconic parks becoming permanently car-free, plans for Jacob K. Javits Convention Center to house one of the City's largest rooftop farms, and many of our leading hotels embracing the City's Carbon Challenge, events such as Climate Week NYC are the perfect platform to engage our City and the world to demonstrate their pledge to better protect the planet."
Approximately 10,000 people from over 40 countries are expected to attend 150 events—including panel discussions, concerts, exhibitions and seminars. An opening ceremony on September 24—featuring key speakers and dignitaries including Patricia Espinosa, Executive Secretary of the United Nations Framework Convention on Climate Change, Edmund G Brown, Governor of California, and President Jovenel Moïse of Haiti—is planned for The Times Center in Manhattan.
Along with Climate Week NYC, New York City has recently attracted high-profile, large-scale events including WorldPride in 2019. These monumental events will help fuel record breaking visitation numbers. In 2017, there were a 62.8 million visitors.
"New York City is thrilled to host the 10th annual Climate Week to showcase the climate leadership happening all across the five boroughs," said Daniel Zarrilli, NYC's Senior Director of Climate Policy and Programs and Chief Resilience Officer. "In the absence of federal leadership in Washington, cities all across the country are stepping up their ambition to achieve the Paris Agreement. Here in NYC, we are accelerating our GHG reductions, adapting our city, and divesting from fossil fuels as part of our comprehensive OneNYC strategy.  Congratulations to the Climate Group for building an effective and successful platform for climate action over the last decade and we look forward to the next 10 years of partnership."
"From protecting our coastlines, buildings, and infrastructure to making our neighborhoods safer and more vibrant, New York City is dedicated to confronting climate change head-on and protecting our city and its citizens from the associated threats," said Jainey Bavishi, Director of the Mayor's Office of Recovery and Resiliency. "Climate Week NYC brings together some of the most brilliant innovators around the world to do just that."
"Climate change is here and this moment requires decisive, ambitious, and collaborative action," said Mark Chambers, Director of the Mayor's Office of Sustainability. "Climate Week NYC is an opportunity to inspire and embolden us all to deliver necessary solutions."
"As the Ranking Democratic Member on the State Senate Committee on Energy and Telecommunications, I am excited to celebrate Climate Week NYC. This is a great initiative and effective way to engage all stakeholders as we work to protect the environment," said Senator Kevin Parker.
A New Generation of Sustainable Hotels
New York City's evolving hotel scene is embracing eco-conscious design and practices. Overall, 19 properties are currently committed to the NYC Carbon Challenge. 1 Hotel Brooklyn Bridge opened in 2017 as part of the eco-friendly 1 Hotels brand. The Grand Hyatt New York and The Peninsula New York have vowed to shrink their carbon footprints through upgrades like high-efficiency boilers and LED lighting. The Pierre participates in EarthCheck, a program which measures the property's impact on the environment, and boutique Crosby Street Hotel was awarded the City's first LEED Gold Certified building.
Park Preservation and Honoring Horticulture
As of June 2018, Central Park—the world's most iconic greenspace, which welcomes more than 42 million visitors yearly—joined Brooklyn's Prospect Park in becoming entirely car-free. Suspended above the City streets, The High Line—an abandoned elevated rail line transformed into a horticultural oasis—opened its first section in 2009 as a habitat for birds, insects and humans seeking respite. At Battery Park City, horticulturists manage the neighborhood's park without pesticides and engage in large-scale composting.
This summer, New York City welcomed new green spaces at Hunter's Point South in Long Island City, Domino Park in Williamsburg, and Pier 3 at Brooklyn Bridge Park.
Green Roofs and Urban Farms
The Jacob K. Javits Convention Center is currently home to a 6.75-acre green roof, completed in 2014, which attracts wildlife, provides insulation that cuts the building's energy use by 26 percent, and absorbs storm water. The Javits Center's latest initiative is to cultivate a nearly 1 acre rooftop farm on the roof of the expansion, with the intention to grow produce to serve delegates.
Atop Brooklyn's Barclays Center—famed for its sporting events and concerts—is a 3-acre green roof with another sloping over its subway entrance. Brooklyn Grange keeps bees in over 30 naturally-managed, rooftop hives citywide and operates the world's two largest rooftop soil farms in Long Island City, Queens and the Brooklyn Navy Yard.
New to the Bronx, The New York Botanical Garden introduced Edible Academy this spring. The three-acre campus features a green roof, demonstration kitchen, technology lab, teaching greenhouse, solar pavilion, vegetable gardens, teaching and performance spaces and more.
Established in 2012 to help feed, inspire, and educate the local community, Snug Harbor's 2.5-acre Heritage Farm on Staten Island produces fresh fruits and vegetables in an environmentally sustainable manner. In 2017 Heritage Farm staff worked with over 100 volunteers and educated over 2,280 children on sustainable farming, food sources, and plant biology.
Roosevelt and Governor's Island
Roosevelt Island is home to Cornell Tech's in-progress campus, featuring cutting-edge green buildings the "net-zero" Bloomberg Center and "The House", the world's largest LEED-Platinum passive house structure. On Governors Island, eco highlights include an urban farm with resident goats, a composting center and the Billion Oyster Project, an ecosystem restoration and education initiative which has already planted 25 million oysters of a 2035 goal of one billion oysters, to create waterway filtration in New York Harbor.
City's Top Attractions LEED The Way
The City's LEED buildings are models of sustainable urban architecture. In 2009, the Empire State Building underwent a green-focused retrofit of the iconic 1931 skyscraper while One World Trade Center was constructed as one of the world's tallest LEED-certified buildings. At Hudson Yards—the largest private real estate development in the history of the US—14 acres of gardens and public spaces, rainwater-collection infrastructure to reuse 10 million gallons per year and an on-site hyper-efficient power plant are leading green features. Of note, the first completed building in the emerging neighborhood, 10 Hudson Yards, is LEED Platinum certified.
Brooklyn's Children's Museum earned a Silver LEED certification after it was built in 2008 for solar-generated electric power, recycled rubber flooring and geothermal heating and cooling, while the venue also teaches children about ecology through hands-on exhibits. The Whitney Museum of American Art is also LEED Gold certified for its energy-saving measures, recycled materials used in construction, and green roof which is home to two beehives.
Shining examples of the NYC theater industry's commitment to sustainability include the creation of The Broadway Green Alliance.
Think outside: 5 ways to disconnect and enjoy the outdoors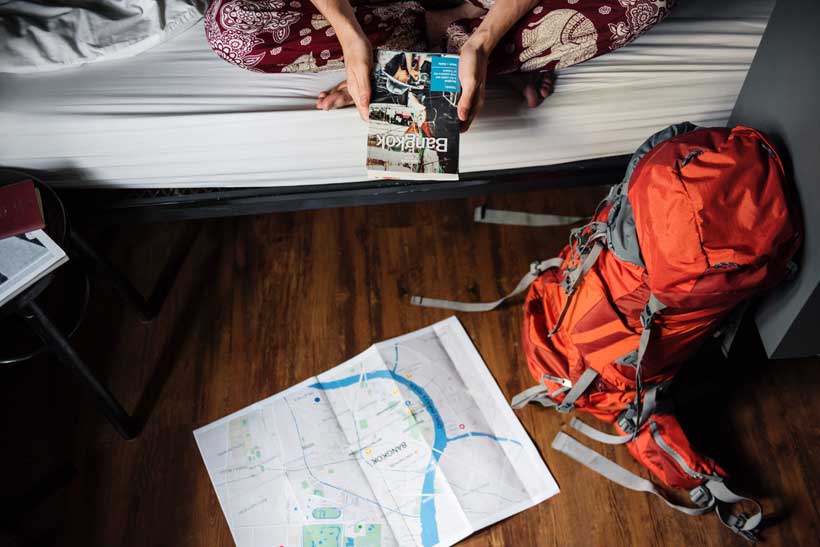 Life is hectic, full of demands at work and home. Add digital distractions like computers, cell phones, tablets and more, and it's no wonder many people are experiencing record-high levels of stress.
One simple solution is to shift your perspective by spending more time outdoors. When you do an enjoyable activity outside, stress begins to melt away as you bask in the fresh air, sunshine and beauty of nature.
This doesn't mean you have to be a savvy outdoor adventurer. There is a growing movement of people of all ages and walks of life embracing nature by finding new ways to discover the world around them. If you feel the draw of the outdoors, consider these five ideas for disconnecting and enjoying activities outside:
1) Try something new
When you challenge yourself by trying a new outdoor activity, you gain confidence and build lasting memories. You might also find new connections with a shared perspective. Curious about fishing? Look for local opportunities and guides. Want to learn how to rock climb? Research local classes and clubs. Interested in an experience of a lifetime? Explore the many options Polaris Adventures provides. These expertly tailored trips throughout the country let you try new ride-and-drive experiences that you're sure to never forget.
2) Take a hike
One of the easiest ways to explore the outdoors is something that virtually anyone can do: hiking. Put on comfortable, sturdy athletic shoes and have fun discovering the parks and forests around you. Whether you opt for paved trails or a more challenging path through the forest, it's a wonderful way to have fun by yourself or with others. Make a day of it by packing lunch or other snacks for mid-hike picnics where you can take in the grandeur of Mother Nature.
3) Explore the open road
There's something freeing about the open road and exploring the nation's highways, byways and hidden winding roadways. The fresh air and breeze in your face is second only to the sights and sounds of the new surroundings you experience as you explore cities, towns and country sides. As you look for your next adventure, try an alternative to a car or motorcycle that provides an exhilarating experience, such as a three-wheeled motor vehicle. These vehicles are as fun to drive as they look, plus most can comfortably seat two people for joint outdoor exploration.
4) Head off road
Find endless possibilities beyond the pavement. Few things can compare to traveling off road and discovering hidden spots and new places. With Polaris off-road vehicles, the options are only limited by your desire to explore. Pack up your gear and head out knowing you're in a machine made to journey through the forests, deserts, mountains and beyond. Go at your own speed and see where it takes you.
5) Wander the water
Whether it's a pond, lake, river or ocean, the water is equal parts soothing and exhilarating. It provides countless opportunities to spend time outside, depending on your personal preferences. Fish from the shoreline. Rent a canoe or kayak to discover bays and sandbars. Kick back and explore on a Bennington Pontoon. Try your hand at paddle boarding. When in doubt, just plan a beach day with a group of friends or the whole family.
As life continues to pull people in every direction, it's more important than ever to take a moment and spend time outside. With these ideas, it's easier than ever to enjoy connecting with others and the outdoors. For more ideas about what to do outside, visit Polaris.
Trips that transform: How airline miles can transform a child's life
Maksim was just a few months shy of 2 years old when his parents rushed him to the emergency room for severe flu-like symptoms, only to find that their little boy was suffering from kidney failure. Since that day, Maksim has spent most of his six years in and out of hospitals, doctors' offices and dialysis treatments.
After receiving a life-saving kidney transplant from his father, Maksim and his family had to remain vigilant to protect him from any risk of infection by limiting his daily activities and exposure to other people. He has not had the life most children enjoy, as he is unable to go to school and play with other children.
Despite all of this, Maksim has always kept a positive attitude, as his parents observed: "His joy blows us away." Maksim's parents have chosen to put some of their own plans on the back burner while coping with his mounting medical needs and getting Maksim the care he needs to survive. Most of what Maksim knows and remembers in his short life is being sick — a life filled with needles, surgeries, side effects from medications, dialysis, hospitalizations and more.
Until Maksim's social worker told his family about Make-A-Wish(R).
Maksim is fascinated by sharks, and he wanted to visit Hawaii to spend time at the ocean. "I like playing with shark toys," Maksim said. "And I have a lot of shark books! I love when my parents read to me."
Due to medical delays, it was awhile before Maksim would be able to take such a trip, but once his wish came true, his parents described his wish trip to Hawaii as "pure joy."
"Every waking moment outside of his medical care was focused on him having fun," Maksim's parents said. "We all got to pause life's responsibilities and focus on fun and family. It was such a unique opportunity to take time out and do something special, because he has to live with this affliction for the rest of his life. At the end of the day, there just isn't much time left to spend together because there is always something else demanding your attention. Being granted time away like this brings tears to our eyes."
At Make-A-Wish, 77 percent of children's wishes involve some form of travel. Make-A-Wish has the resources to grant only half of those wishes. To make all of those life-changing wishes come true, the organization needs more than 3 billion airline miles or points and 25,000 room nights every year.
If you have unused or close-to-expiring airline miles/points, you can make a difference in the life of a child battling a critical illness. Donate your miles or points through participating travel sponsors, including American Airlines, United Airlines, Southwest Airlines, JetBlue and Delta Air Lines. And, once you donate miles and points to Make-A-Wish, they never expire.
Here's how you can help:
1. Visit wish.org/travel.
2. Select the airline(s) of the miles/points you would like to donate.
3. Know you have transformed the lives of wish kids and their families with your donation!
Your gift of airline miles/points is crucial for children with critical illnesses. That's because a wish trip creates an opportunity for a child to experience life beyond illness. It's also a chance for a family like Maksim's to reconnect and get much-deserved respite.
When asked what his favorite part of his wish trip to Hawaii was, Maksim responded, "I think the whole trip was my favorite part!"
To learn more about Make-A-Wish, visit wish.org or check out #TripsThatTransform on Instagram to see some of the amazing places wish families have experienced, thanks to Make-A-Wish donors and partners.
Top 4 Drives around Beverly Hills and L.A. to Experience in a 2019 Maserati Levante SUV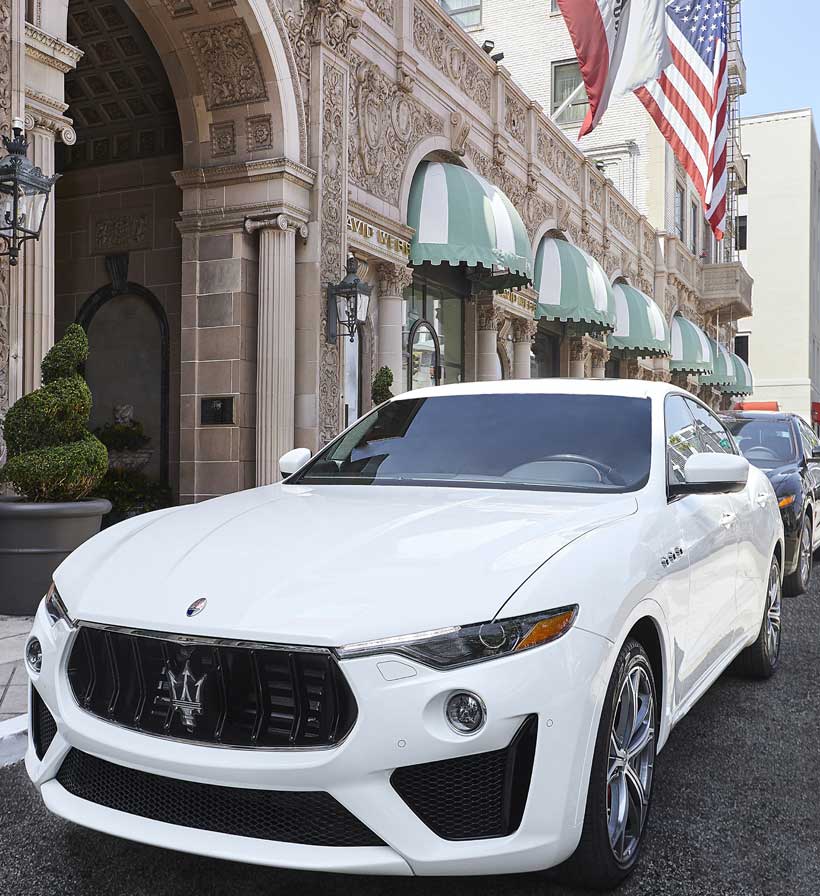 With a deep history of more than 100 years of Italian craftsmanship, Maserati's DNA is a balance of luxurious, sophisticated style paired with the soul of a race car. And as part of a new stay-and-drive package at Beverly Wilshire, A Four Seasons Hotel, the following driving tour suggestions will help guests experience the famed Maserati lifestyle and all that Beverly Hills and Los Angeles has to offer.
Rodeo Drive "Italian Craftsmanship" Loop
1 mile (1.6 kilometre) loop that takes approximately 10 minutes without traffic
Undeniably one of the most famous streets around the globe, experience luxury on this loop around the legendary Rodeo Drive. Expertly pairing Maserati's history of creating exquisite masterpieces with the storied history of Beverly Wilshire, A Four Seasons Hotel, car aficionados and enthusiasts will enjoy the best of Beverly Hills from a Maserati Levante.
Starting Point: Beverly Wilshire, A Four Seasons Hotel – 9500 Wilshire Blvd, Beverly Hills, California 90212
Depart Beverly Wilshire, A Four Seasons Hotel, originally built on the Beverly Auto Speedway. The then American board track, built in 1919, was home to speeding Model Ts and saw the likes of prominent race car drivers such as Jimmy Murphy and Harlan Fengler before the Hotel's opening in 1928.
Head west on Wilshire Blvd (0.1 miles).
Make a slight right onto N Camden Drive (0.3 miles).
Turn right at the 2nd cross street onto S Santa Monica Blvd (390 feet).
If you look to your left you will pass the Bang & Olufsen store, which is one of the brands that develops sound systems for Maserati.
Turn right onto Rodeo Drive.
On the right before you get to Brighton Way you will see BVLGARI at 401 N Rodeo Drive.  This legendary Italian jeweller creates one of a kind timepieces for Maserati owners.
Continue down Rodeo Drive and on your right you will see the Ermengildo Zegna store at 337 N. Rodeo Drive.  Zegna and Maserati are long standing partners and Zegna exclusively creates an optional silk interiors and soon to come in Spring 2020 a leather woven interiors for Maserati.
If you continue down Rodeo Drive to Wilshire Blvd you will be back at the renowned, Beverly Wilshire, A Four Seasons Hotel. Make a left on Wilshire Blvd, then a right on El Camino Drive, entering through the guard gates modelled after the Buckingham Palace gates.
End Point: Beverly Wilshire, A Four Seasons Hotel – 9500 Wilshire Blvd, Beverly Hills, California 90212
Mulholland Drive Scenic Overlook
6.2 miles (10 kilometres) that takes approximately 20 minutes without traffic
Pro Tip: Program 8591 Mulholland Drive, Los Angeles, California 90046 into your GPS
Best done in the daytime, stop at this popular overlook to see the city stretching into the distance beneath, complete with breath-taking views.
Starting Point: Beverly Wilshire, A Four Seasons Hotel – 9500 Wilshire Blvd, Beverly Hills, California 90212
Head east on Wilshire Blvd toward S El Camino Drive (479 feet).
Turn left onto N Beverly Drive (1.7 miles).
Stay left and continue  onto Coldwater Canyon Drive (2.8 miles).
Turn right onto Mulholland Drive.
Destination will be on the left.
End Point: Mulholland Scenic Overlook 8591 Mulholland Drive, Los Angeles, California 90046
Pacific Coast Highway to the Getty Villa
13.4 Miles (22 kilometres) that takes approximately 31 minutes without traffic
Pro Tip: The Getty Villa 17985 Pacific Coast Hwy, Pacific Palisades, California 90272 can be added to the GPS
Enjoy scenic coastal views as you travel on one of American's most scenic roadways, the Pacific Coast Highway to the esteemed Getty Villa. Offering an experience of ancient Greek and Roman art in a setting that recreates a first-century Roman villa, the museum is home to J. Paul Getty's antiquities collection. The two-floor museum displays art that spans the 7,000 years from the end of the Stone Age to the fall of the Roman Empire and is complemented by stunning fountains and gardens.
Starting Point: Beverly Wilshire, A Four Seasons Hotel – 9500 Wilshire Blvd, Beverly Hills, California 90212
Head south on S Rodeo Drive toward Charleville Blvd (0.5 miles).
Turn right onto W Olympic Blvd (1.8 miles).
Continue straight to stay on W Olympic Blvd (0.1 miles).
Turn left onto Overland Ave (1.1 miles).
Use the left 2 lanes to turn left to merge onto I-10 W (0.2 miles).
Follow I-10 W and CA-1 N to Getty Villa Drive 13 min (9.6 miles).
Merge onto I-10 W (2.8 miles).
Keep left to stay on I-10 W (1.7 miles).
Continue onto CA-1 N (5.1 miles).
Turn right onto Getty Villa Drive.
End Point: The Getty Villa 17985 Pacific Coast Hwy, Pacific Palisades, California 90272
Peterson Automotive Museum
2.3 miles (3.7 kilometres) that takes approximately 7 minutes without traffic
Pro Tip: Program 6060 Wilshire Blvd, Los Angeles, California 90036 to the GPS
Known as the entertainment capital of the world, Los Angeles not only invented the magic of movies and television, but in turn is recognised as the driver behind the nation's passion for vehicles due to Hollywood's influence on crafting captivating car movies throughout the years. To learn more about Hollywood's impact on the car culture, visit the Petersen Automotive Museum. Featuring more than 300 vehicles, make sure to visit the Made in Italy installation, which guides guests through the manufacturing process of the Maserati Levante, and the new Hollywood Dream Machines: Vehicles of Science Fiction and Fantasy, which explores the cult classic films and stories, bringing them to life through props, design drawings and physical vehicle models.
Starting Point: Beverly Wilshire, A Four Seasons Hotel – 9500 Wilshire Blvd, Beverly Hills, California 90212
Head east on Wilshire Blvd towards El Camino Drive (2.3 miles).
Turn right onto S Fairfax Ave (89 feet).
Turn left into Petersen Automotive Museum Parking.
End Point: Petersen Automotive Museum 6060 Wilshire Blvd, Los Angeles, California 90036