Climate Week to New York City
Mayor de Blasio and NYC & Company—New York City's official destination marketing organization—announced today that they will welcome Climate Week to New York City from September 24-30, 2018. Organized by The Climate Group, an international non-profit organization, Climate Week NYC will gather international leaders from across the public, private and government sectors to showcase and discuss global climate action in New York City, with support from NYC & Company.
"We are honored to again welcome The Climate Group and Climate Week NYC for the 10th year," said Mayor Bill de Blasio. "Here in New York, we're taking bold action on climate. Through our ground breaking OneNYC strategy and our ambitious 1.5˚C Plan, we've committed our city to hit the highest goals of the Paris climate agreement. We're divesting from fossil fuels, mandating that our largest buildings cut their emissions, and investing in electric vehicles. Through investments in resiliency and sustainability, we are building a fairer city for all."
"Climate Week NYC is the largest climate week in the world and as one of the key summits in the international calendar—which runs alongside the United Nations General Assembly—has been driving climate action forward since its launch in 2009," said Helen Clarkson, CEO of The Climate Group. "We are thrilled to be hosting our 10th Climate Week NYC and to appear on the world's stage, to continue to advance climate action to the top of the global agenda."
"Our goal is to leverage the City's significant and growing sustainability efforts to position the destination as 'the capital city of a responsible world," said Fred Dixon, President & CEO of NYC & Company. "From our most iconic parks becoming permanently car-free, plans for Jacob K. Javits Convention Center to house one of the City's largest rooftop farms, and many of our leading hotels embracing the City's Carbon Challenge, events such as Climate Week NYC are the perfect platform to engage our City and the world to demonstrate their pledge to better protect the planet."
Approximately 10,000 people from over 40 countries are expected to attend 150 events—including panel discussions, concerts, exhibitions and seminars. An opening ceremony on September 24—featuring key speakers and dignitaries including Patricia Espinosa, Executive Secretary of the United Nations Framework Convention on Climate Change, Edmund G Brown, Governor of California, and President Jovenel Moïse of Haiti—is planned for The Times Center in Manhattan.
Along with Climate Week NYC, New York City has recently attracted high-profile, large-scale events including WorldPride in 2019. These monumental events will help fuel record breaking visitation numbers. In 2017, there were a 62.8 million visitors.
"New York City is thrilled to host the 10th annual Climate Week to showcase the climate leadership happening all across the five boroughs," said Daniel Zarrilli, NYC's Senior Director of Climate Policy and Programs and Chief Resilience Officer. "In the absence of federal leadership in Washington, cities all across the country are stepping up their ambition to achieve the Paris Agreement. Here in NYC, we are accelerating our GHG reductions, adapting our city, and divesting from fossil fuels as part of our comprehensive OneNYC strategy.  Congratulations to the Climate Group for building an effective and successful platform for climate action over the last decade and we look forward to the next 10 years of partnership."
"From protecting our coastlines, buildings, and infrastructure to making our neighborhoods safer and more vibrant, New York City is dedicated to confronting climate change head-on and protecting our city and its citizens from the associated threats," said Jainey Bavishi, Director of the Mayor's Office of Recovery and Resiliency. "Climate Week NYC brings together some of the most brilliant innovators around the world to do just that."
"Climate change is here and this moment requires decisive, ambitious, and collaborative action," said Mark Chambers, Director of the Mayor's Office of Sustainability. "Climate Week NYC is an opportunity to inspire and embolden us all to deliver necessary solutions."
"As the Ranking Democratic Member on the State Senate Committee on Energy and Telecommunications, I am excited to celebrate Climate Week NYC. This is a great initiative and effective way to engage all stakeholders as we work to protect the environment," said Senator Kevin Parker.
A New Generation of Sustainable Hotels
New York City's evolving hotel scene is embracing eco-conscious design and practices. Overall, 19 properties are currently committed to the NYC Carbon Challenge. 1 Hotel Brooklyn Bridge opened in 2017 as part of the eco-friendly 1 Hotels brand. The Grand Hyatt New York and The Peninsula New York have vowed to shrink their carbon footprints through upgrades like high-efficiency boilers and LED lighting. The Pierre participates in EarthCheck, a program which measures the property's impact on the environment, and boutique Crosby Street Hotel was awarded the City's first LEED Gold Certified building.
Park Preservation and Honoring Horticulture
As of June 2018, Central Park—the world's most iconic greenspace, which welcomes more than 42 million visitors yearly—joined Brooklyn's Prospect Park in becoming entirely car-free. Suspended above the City streets, The High Line—an abandoned elevated rail line transformed into a horticultural oasis—opened its first section in 2009 as a habitat for birds, insects and humans seeking respite. At Battery Park City, horticulturists manage the neighborhood's park without pesticides and engage in large-scale composting.
This summer, New York City welcomed new green spaces at Hunter's Point South in Long Island City, Domino Park in Williamsburg, and Pier 3 at Brooklyn Bridge Park.
Green Roofs and Urban Farms
The Jacob K. Javits Convention Center is currently home to a 6.75-acre green roof, completed in 2014, which attracts wildlife, provides insulation that cuts the building's energy use by 26 percent, and absorbs storm water. The Javits Center's latest initiative is to cultivate a nearly 1 acre rooftop farm on the roof of the expansion, with the intention to grow produce to serve delegates.
Atop Brooklyn's Barclays Center—famed for its sporting events and concerts—is a 3-acre green roof with another sloping over its subway entrance. Brooklyn Grange keeps bees in over 30 naturally-managed, rooftop hives citywide and operates the world's two largest rooftop soil farms in Long Island City, Queens and the Brooklyn Navy Yard.
New to the Bronx, The New York Botanical Garden introduced Edible Academy this spring. The three-acre campus features a green roof, demonstration kitchen, technology lab, teaching greenhouse, solar pavilion, vegetable gardens, teaching and performance spaces and more.
Established in 2012 to help feed, inspire, and educate the local community, Snug Harbor's 2.5-acre Heritage Farm on Staten Island produces fresh fruits and vegetables in an environmentally sustainable manner. In 2017 Heritage Farm staff worked with over 100 volunteers and educated over 2,280 children on sustainable farming, food sources, and plant biology.
Roosevelt and Governor's Island
Roosevelt Island is home to Cornell Tech's in-progress campus, featuring cutting-edge green buildings the "net-zero" Bloomberg Center and "The House", the world's largest LEED-Platinum passive house structure. On Governors Island, eco highlights include an urban farm with resident goats, a composting center and the Billion Oyster Project, an ecosystem restoration and education initiative which has already planted 25 million oysters of a 2035 goal of one billion oysters, to create waterway filtration in New York Harbor.
City's Top Attractions LEED The Way
The City's LEED buildings are models of sustainable urban architecture. In 2009, the Empire State Building underwent a green-focused retrofit of the iconic 1931 skyscraper while One World Trade Center was constructed as one of the world's tallest LEED-certified buildings. At Hudson Yards—the largest private real estate development in the history of the US—14 acres of gardens and public spaces, rainwater-collection infrastructure to reuse 10 million gallons per year and an on-site hyper-efficient power plant are leading green features. Of note, the first completed building in the emerging neighborhood, 10 Hudson Yards, is LEED Platinum certified.
Brooklyn's Children's Museum earned a Silver LEED certification after it was built in 2008 for solar-generated electric power, recycled rubber flooring and geothermal heating and cooling, while the venue also teaches children about ecology through hands-on exhibits. The Whitney Museum of American Art is also LEED Gold certified for its energy-saving measures, recycled materials used in construction, and green roof which is home to two beehives.
Shining examples of the NYC theater industry's commitment to sustainability include the creation of The Broadway Green Alliance.
Hilton's Hidden Gems Series: Bentonville, Arkansas

The first Hidden Gem of the series is Bentonville, Arkansas (yes, the home of Walmart, though that wasn't a factor in choosing), where visitors can escape the hustle and bustle of the big city and embrace the natural beauty of the Ozarks. Here, small town charm and rich cultural experiences combine. Bentonville offers something for every type of traveler, from the nature-lover to the art connoisseur. The city is a scenic drive from Little Rock, Tulsa or Kansas City if traveling by car, or accessible through the nearby Northwest Arkansas Regional Airport. Excellent fall foliage and favorable weather make autumn one of the best times of year to visit, when leaves turn shades of gold, red and orange, inspiring locals and visitors alike to get outdoors.
Things to Do
Cyclists and runners will enjoy the more than 40 miles of hard and soft surface trails in Bentonville. Try the Razorback Regional Greenway, a 36-mile, primarily off-road, mixed-use trail that travels from north Bentonville to south Fayetteville and passes through dozens of community destinations, including historic sites, shopping areas and numerous parks.
There's plenty to see for art and museum lovers, too. Art connoisseurs can admire the local arts scene at the world-renowned Crystal Bridges Museum of American Art, where a permanent collection of American artwork, from famed artists like Norman Rockwell and Andy Warhol, is supplemented by a rotating array of temporary exhibits. Bentonville visitors can also explore the popular Walmart Museum — located in Walmart founder Sam Walton's original five and dime store — and the little ones can get some hands-on learning at the Scott Family Amazeum, which is 50,000 square feet of interactive exhibits.
Foodies can treat their taste buds to the unique high-South cuisine of the Ozarks, described as traditional Southern cuisine with a modern twist — think cheese grits made with smoked gouda, pan-seared trout served with a side of Hoppin' John (a dish made with black-eyed peas and rice) and catfish dip made with crème fraîche. The cuisine typically includes local and seasonal ingredients, with many restaurant menus changing every season. Try restaurants like Tusk & Trotter, The Holler and Louise.
Bentonville Square, located in downtown, is lined with shops, restaurants and museums. The square is also home to events and activities year-round, featuring everything from a monthly concert series to goat yoga. Over the holidays, the square transforms into a winter wonderland with holiday lights, ice skating and an annual winter market and Christmas parade.
As part of the northwest Arkansas region, Bentonville is also close to many cities that are perfect for a short daytrip. Try a visit to Fayetteville to tour the University of Arkansas (about 25 miles away), or take a trip to eclectic Eureka Springs (less than 40 miles away), where the entire downtown is listed as a National Historic Site.
Where to Stay
Unwind from a day of adventures at Homewood Suites by Hilton Bentonville-Rogers, located near many of Bentonville's notable attractions, including the Crystal Bridges Museum, Razorback Regional Greenway and Bentonville Square, all less than five miles away. Relax poolside year-round at the hotel's indoor pool or unwind in a spacious suite with the whole family, even the furry ones (yes, they're allowed).
Guests can attend a complimentary evening social Monday – Thursday with snacks and drinks. Wake up the next morning and enjoy a free, hot breakfast (or even just a grab-and-go snack) before starting on your next adventure.
6 Reasons Why Moscow Should Be Your Next Travel Destination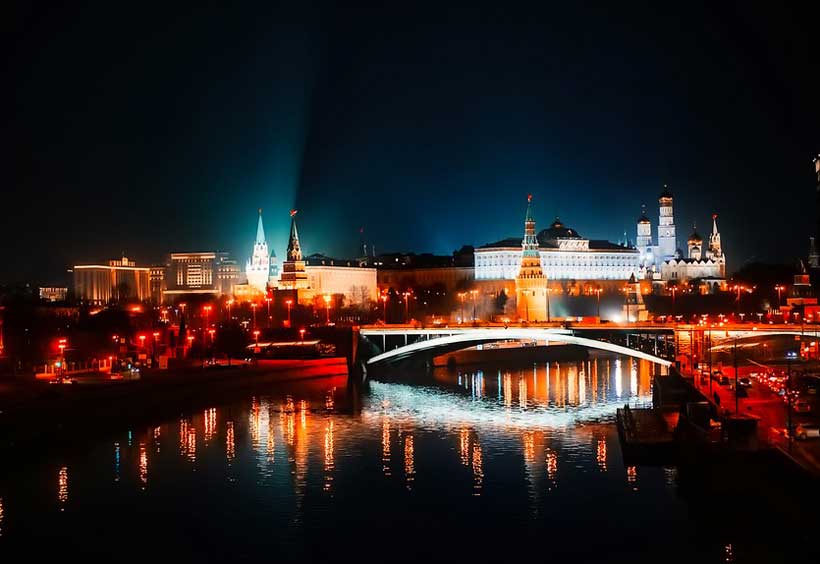 What is it really like in Moscow? We believe that Moscow is Europe's best kept secret with outstanding galleries, museums, world-class theaters, gorgeous parks, exquisite restaurants and beautiful architecture. Moscow caters to all kinds of interests: history, art, culture and gastronomy. After visiting it for the first time you will feel like coming back as there is always more to do and see in the vibrant capital of Russia.
Staying at Four Seasons Hotel Moscow you are minutes away from the most amazing city sights. Just take your camera, step out of the hotel and dive into the city collecting wonderful pictures and lifetime memories.
Art and Culture
One of the world's biggest and most famous ballet and opera theaters, the Bolshoi Theater, is located just a 7-minute walk from Four Seasons Hotel Moscow. Enjoy a magnificent performance in the grand building that holds more than 200 years of great art and history, or take a private backstage tour with an expert who has been working in the theater for more than 40 years. Go through the fabulous halls with restored 19th century interiors, take an up-close look of the grand chandelier and step onto the legendary stage where the greatest ballet dancers showcase their talents. If you are lucky you may witness scenery being installed or watch a rehearsal.
Discover Moscow galleries and museums that share fascinating stories about Russian history, display local art and host international exhibitions. Don't miss Tretyakov gallery that keeps the greatest of Russian art from the 11th to 20th century, caters art projects from all around the world and holds its own cultural and educational programs.
Parks and Nature
As many other dynamic and vibrant cities, Moscow is full of peaceful green parks and recreation zones. Enjoy a walk along the river in Gorky Park, watch amazing fountains in VDNH or spend a day in one of the stunning palace complexes of Moscow.
Tsaritsyno Museum and nature reserve is one of the largest in Moscow and includes a palace complex and a park. This incredible palace was founded by Empress Catherine the Great and carefully restored 200 years later. Enjoy this impressive palace complex in a large landscape park with picturesque cascading ponds and beautiful alleys.
Architecture
Moscow is full of architectural artworks and many of them are hidden underground. Moscow metro is truly the most stunning metro in the world that turns every trip around the city into an unforgettable experience. The concierge team of Four Seasons Hotel Moscow is always ready to share the best routes through the metro to the most beautiful stations and hand you a map with stops to visit.
Gastronomy
Over the last few years Russia's capital has become an epicenter of gastronomic events. Exquisite restaurants, trendy bars, speakeasies, dive pubs, hip food courts and markets with local products – Moscow serves everyone's tastes. For those who would like to get to know Russian cuisine, Four Seasons Hotel Moscow Chef, Ilya Karpaev, has added the best national dishes to Silk Lounge menu. If you find yourself in love with Russia's national cuisine, sign up for pelmeni-making master class with the Chef to learn an amazing recipe and have some fun.
Discover Wondrous Malaysia with Four Seasons
Four Seasons invites discerning travellers from around the world to experience the marvels of Malaysia – from the captivating cityscape of Kuala Lumpur to the incomparable natural heritage of Langkawi. With the launch of the government's exciting new campaign Visit Truly Asia Malaysia 2020, Malaysia's best destinations are taking centre stage. Drawing inspiration from this, Four Seasons unveiled special packages and personalised experiences at a press conference held on September 19, 2019, attended by Malaysia's Deputy Minister of Tourism, Arts and Culture, YB Tuan Muhammad Bakhtiar bin Wan Chik. Local business partners such as KUEM and Dino's Kelulut Organic Farm also came for the event, showing their appreciation for the positive role played by Four Seasons in supporting tourism and the local community.
Kuala Lumpur by Four Seasons
As a cultural melting pot, lively Kuala Lumpur is home to various ethnicities – Malay, Chinese, Indian and other indigenous groups. Wander through the city's intriguing streets, where mosques and temples sit alongside colonial buildings, and residents gather at open-air kopitiam (coffee shops) to catch up over fragrant brews.
With its enviably central location, Four Seasons Hotel Kuala Lumpur offers excellent access to the excitement of Kuala Lumpur without compromising on privacy and tranquillity. Between urban adventures, unwind in one of 198 spacious rooms, 11 elegant suites or 27 serviced apartments, bright with natural light and dramatic city or park views. The Hotel is situated adjacent to the iconic Petronas Twin Towers, a dazzling symbol of Malaysia's soaring aspirations.
Guests can explore this beguiling destination with a customised itinerary crafted by the Concierge. Here are three top experiences:
A walk down memory lane. Stroll through Malaysia's storied past on an architectural walking tour – from British colonial buildings at the historic Merdeka Square to the fairy-tale spires of the Moorish-style Railway Station.
Tastes of Malaysia. Set off on a sensory tour of Kuala Lumpur's trademark night markets: sample an array of street food, browse local crafts and have a picnic in the park.
A dip in the forest. Recharge in the lush jungles that surround the city. Hike to a hidden waterfall where you can coast down a natural waterslide and swim in the picturesque pool.
Langkawi by Four Seasons
Home to Southeast Asia's first UNESCO Geopark, Langkawi boasts a geological legacy that goes back 550 million years. Explore the island's astonishing diversity of habitats: kayak through mysterious mangroves, zipline over lush jungles, stroll through tranquil rice fields, cruise the stunning Andaman Sea, or simply unwind by the water.
With a mile-long stretch of pristine beach and a location adjacent to the Kilim Karst Geoforest Park, Four Seasons Resort Langkawi offers unrivalled access to extraordinary island experiences. The Adventure Team, led by veteran Chief Naturalist Aidi Abdullah, guides guests through the remarkable surroundings. Guests may even spot an exotic hornbill, which happens to be the star of the logo for Visit Malaysia 2020.
Guests at the Resort can choose from a selection of wonderfully immersive experiences. Here are three top recommendations:
Mangrove safari. Glide through mysterious forests between land and sea on this naturalist-led boat safari. Meet majestic eagles, mischievous monkeys and surreal "walking" fish.
Rumah Ikan Fish House. Experience generations-old fishing methods at our traditional fish house. Designed by a local fisherman and crafted with island-grown wood, the Rumah Ikan Fish House is an inspiring testament to Langkawi's vibrant fishing legacy.
The Geo Spa. Strengthen "elemental balance" ethos with Ayurvedic therapies and rituals.
Visit Truly Asia Malaysia 2020 Package
Discover the multi-ethnic delights of Kuala Lumpur and the natural splendour of Langkawi with special Four Seasons packages, available throughout 2020.
Kuala Lumpur: Enjoy a lavish daily breakfast along with 15 percent off on Room Rate, dining and spa treatments.
Langkawi: Enjoy a fabulous daily breakfast along with 25 percent savings on the Bed & Breakfast Rate. Guests who stay two or more nights also receive complimentary airport transfers.
Travellers are invited to experience these incredible Malaysian destinations in unforgettable Four Seasons style. Book a stay in Kuala Lumpur and Langkawi now.