Latin America and the Caribbean hop into electric mobility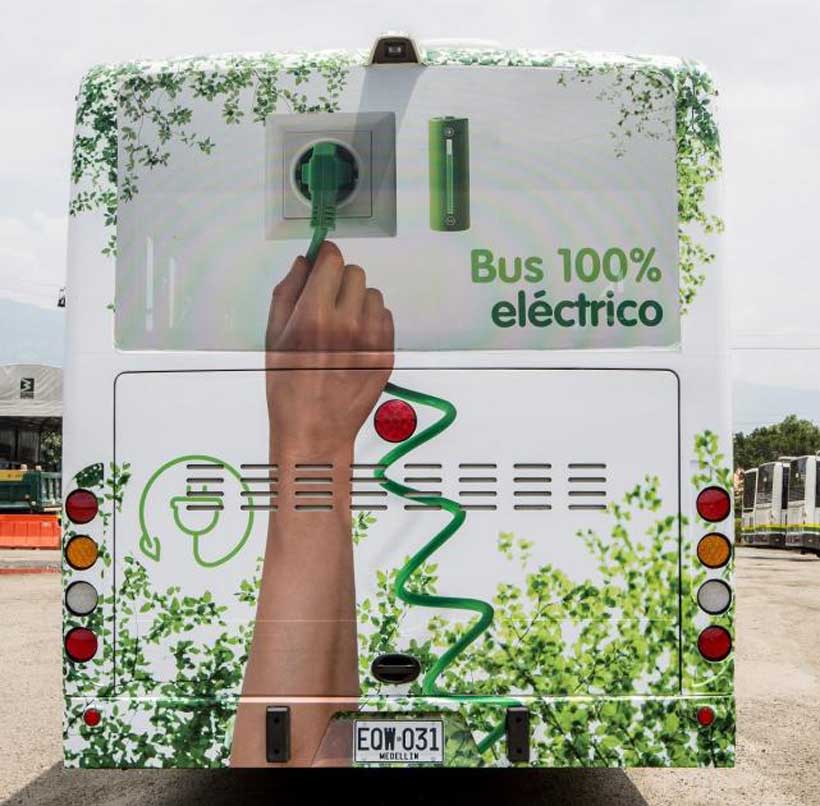 Air pollution kills nearly 7 million people every year around the world. The situation could worsen in the coming years in Latin America and the Caribbean, where transport – a rapidly growing sector – is the main source of greenhouse emissions.
The region's vehicle fleet is expanding faster than any other in ​​the world and could triple over the next 25 years. This would result in a collapse of the cities' road infrastructures and in a proportional increase of pollutants.
To avoid this dramatic scenario, several countries in the region are implementing innovative laws and projects to promote electric mobility and introducing clean vehicles into their public transport.
If the current fleet of buses and taxis of 22 Latin American cities were replaced with electric vehicles right now, the region could save almost US$64 billion in fuel by 2030, avoid the emission of 300 million tons of carbon dioxide equivalent, and save 36,500 people from premature death, revealed a UN Environment and International Automobile Federation (FIA Region IV) study, supported by the Spanish Agency for International Development Cooperation (AECID) and the European Union.
UN Environment, through its MOVE platform and with the support of Euroclima+ project, is assisting Argentina, Colombia and Panama with their national electric mobility strategies, and is also helping Chile and Costa Rica in their plans to expand the use of electric buses.
Costa Rica is one of the regional leaders of the transition. The Central American country wants to be the first "decarbonized" nation in the world, as its President, Carlos Alvarado, announced last May during his inauguration.
The country already has an energy matrix that is almost a 100 per cent clean, which helped to reach an important record in 2017: more than 330 continued days consuming electricity only from renewable sources. But transport still depends on fossil fuels and is responsible of 68 per cent of energy sector emissions. The public sector is therefore paying greater attention to electric mobility.
Earlier this year, Costa Rica adopted a groundbreaking law in the region to encourage electric vehicles. The law creates economic incentives to the public and private sectors and introduces benefits, like better access to loans. Additionally, three electric buses will travel across the country as part of a pilot plan.
In the southern part of the continent, Chile is working to have the second largest electric buses fleet in the world, right after China, which currently has 150,000 units. The Chilean government approved a plan last year to gradually introduce 200 electric buses into the transport system of Santiago, Transantiago, and is aiming to exceed 2,000 buses by 2025.
Gianni López, a civil mechanic engineer at the Mario Molina Development and Research Center, says, at this stage, electromobility in Latin America and the Caribbean is mostly competitive in cargo and public transport vehicles.
"In the short term, the region will not have a transition like Norway's, the world leader. The difference in prices between conventional and electric cars in our countries are still huge and can only be amortized through intensive uses," such as buses, taxis, company fleets or cargo transport, explains López.
Gonzalo Pacheco, General Manager of the Chilean company Movener, says Chile and the rest of the region need to improve after-sales and maintenance processes, as there are only a few experts in the region and the local universities still do not offer this kind of training.
However, the charging infrastructure is seen as the great challenge of Latin America and the Caribbean.
"Although electric cars can be charged at home, users suffer from the so-called 'anxiety range'. They are afraid the car will run out of energy before reaching the destination," says Gastón Turturro, Engineering Professor at the University of Buenos Aires.
Gustavo Mañez, UN Environment Climate Change Coordinator in Latin America and the Caribbean, believes this is far from the truth. "Everyone in the region has electricity outlets at home or at work, and considering that vehicles are parked more than 90 per cent of the time during the day, they could be charged virtually anywhere at a cost almost 10 times lower than that of fossil fuels," he explains.
Uruguay has recently taken important steps in this field: the country has built electric charging stations in 300 km of its main touristic roads, now the first 'electrified' route in the region. The South American country intends to cover 20 per cent of the 9,000 km of its national roadways by 2020. In addition, it has exempted commercial electric vehicles from import taxes.
Argentina has also shown determination. The Government has recently approved a decree that reduces duties on the import of electric cars from 35 to 2 per cent and has presented a law in the National Congress to encourage electric mobility, "very similar to that of Costa Rica and which will mark a precedent in the region," says Turturro.
The country will also release a dozen of electric buses in Buenos Aires by the end of the year: "If we electrify the capital bus fleet, we could even have a 25 per cent reduction in emissions," adds the expert.
In Colombia, Medellín prepares the deployment of 1,500 electric taxis by 2020, 500 of which will operate this year. While in Mexico – one of the world's largest automotive producers –, two large companies, Zacua and Giant Motors, lead projects to manufacture 100 per cent national electric cars.
"Latin America has the greenest electricity matrix in the world, the fastest growing emissions of the transport sector and the highest use per capita of public transport globally. The region is uniquely positioned to take advantage of electric mobility", adds Mañez.
The transition to electric mobility will help Latin American countries reduce emissions and fulfill their commitments under the Paris Agreement. The pact, signed in 2015 by nearly 200 countries, aims to keep the global temperature rise well below 2 degrees Celsius above pre-industrial levels by the end of the century and to pursue efforts to limit the temperature increase even further to 1.5 degrees Celsius.
UN Environment Office in Latin America and the Caribbean launched the MOVE platform in 2016 to accelerate the transition to electric mobility in the region. Since its creation, MOVE has positioned itself as a flagship community of practice in the provision of technical assistance, resource mobilization, capacity building and knowledge creation on electric mobility in the region.
BRIDGE for Cities 4.0: Connecting Cities through the New Industrial Revolution
Organized jointly by the United Nations Industrial Development Organization (UNIDO) and the Finance Center for South-South Cooperation (FCSSC), "BRIDGE for Cities 4.0 – Connecting Cities through the New Industrial Revolution" took place in Vienna from 3 to 4 September.
An annual event devoted to encourage knowledge sharing and connectivity among cities, this year's edition of the event explored the impact of the 4th Industrial Revolution (4IR) and how technology-driven innovation can facilitate the transition towards smart city development.
The two-day event attracted around 800 Participants from over 100 countries. Besides high-level plenaries on particular aspects of the 4IR (urban innovation hubs, circular economy, smart mobility), a Mayors Roundtable led to the adoption of a Declaration of Intent by 15 Cities expressing strong interest to work with UNIDO. A Business Roundtable resulted in the formulation of a Resilience Framework for Projects along the Belt and Road.
To enrich the event, two specific sessions were designed to match regions and cities with similar development challenges. One focused on Metropolis GZM, Poland; Sverdlovsk region, Russia and the Ruhr region in Germany. All three region share a common past linked to mining and heavy industry and now are transitioning to an economic model based on knowledge and innovation. The second matched Shenzhen, China and Phnom Penh, Cambodia, on the basis of the existing sister city agreement. Shenzhen is nowadays a model for cities in the developing world and Phnom Penh is taking advantage of the expertise available in China while developing its city master plan. This cooperation was sealed through an exchange of letters between the two cities' representatives.
In parallel, the innovations presented by exhibitors visualized practical solutions, and City-Business workshops facilitated partnerships among previous case cities and other stakeholders. The interaction with the famous humanoid Sophia Robot provided participants with an opportunity to obtain first-hand insights regarding the possibilities and opportunities of artificial intelligence (AI) today.
The event has been the first of UNIDO at the Vienna International Centre to receive the Austrian Ecolabel for Green Meetings and Green Events.
São Paulo to Host International Conference on Sustainable Cities
The city of São Paulo will host the conference "Catalyzing Sustainable Urban Futures" from September 16 to 20, 2019 at Ibirapuera Park, bringing together mayors, public managers, and urban practitioners from across Brazil and abroad. Made possible by a partnership between the Global Platform for Sustainable Cities (GPSC) led by the World Bank, São Paulo City Hall, and the Sustainable Cities Program, the event will host the 3rd Global Meeting of the Global Platform for Sustainable Cities and the 2nd International Conference on Sustainable Cities.
Press are invited to sessions on September 17 afternoon, opening day (September 18) and throughout the rest of the week. Register by September 6:
The event will feature a Mayors' Roundtable on the opening day (September 18) chaired by São Paulo Mayor Bruno Covas, where Brazilian and international city leaders will discuss their unique approaches to sustainable urban development.
"São Paulo is moving towards an increasingly sustainable future by enacting strategic measures to benefit our population. Hosting the 3rd Global Meeting of the Global Platform for Sustainable Cities to discuss the topic with domestic and international experts and officials helps us achieve our goal of further contributing to the sustainable urban development of our city," stated Mr. Covas.
"Cities are where the future is being built. Rapid urbanization brings opportunities – but also unprecedented challenges such as increasing disaster risks exacerbated by climate change – to cities and their residents, especially the poor and vulnerable," says Sameh Wahba, Global Director, Urban, Disaster Risk Management, Resilience and Land Global Practice, World Bank."The 3rd Global Meeting of the Global Platform for Sustainable Cities will bring together cities around the world to share innovative and integrated solutions to address those challenges. We look forward to working with our partners in Brazil and worldwide to link knowledge to investment in building low-carbon and sustainable cities for all."
In the span of one week, nine thematic sessions will focus on topics central to city planning and management, including: biodiversity; financing sustainable urban development; gender and race inequalities; generating opportunities, work, and income for residents; geospatial data; inclusiveness and affordable housing; social participation; transit-oriented development; and urban regeneration. These topics are closely aligned with the 17 Sustainable Development Goals (SDGs) of the United Nations 2030 Agenda and the GPSC's three knowledge pillars: sustainability, integrated urban planning and management, and municipal finance.
"For us who work with a focus on municipal management, the opportunity to bring together cities that are taking action and creating policies toward the 2030 Agenda in different parts of the world has a unique meaning. We strive to share the most modern initiatives to improve the sustainability of our urban development processes and residents' quality of life in Brazilian cities. We believe these practices can also be inspiring elsewhere in the world and we look forward to sharing this knowledge at the conference," said Jorge Abrahão, General Coordinator of the Sustainable Cities Program.
In addition to participants from Brazil, the event will gather representatives from GPSC's 28 cities in 11 countries, along with its knowledge and investment partners. The estimated audience is 800 people, including urban leaders, civil servants, urban practitioners, academic researchers, journalists, experts from financial institutions, international organizations, the UN, private sector leaders, and civil society organizations. The conference "Catalyzing Sustainable Urban Futures" is supported by the Global Environment Facility (GEF).
WHAT
Catalyzing Sustainable Urban Futures:
3rd Global Meeting of the Global Platform for Sustainable Cities and
2nd International Conference on Sustainable Cities
WHO
Bruno Covas, Mayor of São Paulo
Jorge Abrahão, General Coordinator of the Sustainable Cities Program
Sameh Wahba, Global Director, World Bank Group
See a full list of speakers here.
WHEN: September 16–20, 2019
Open to press starting Sept 17 afternoon; official opening on Sept 18.
WHERE: Ibirapuera Park, São Paulo, Brazil
Sept 17 afternoon – UMAPAZ (Av. Quarto Centenário, 1268 – Vila Mariana, São Paulo – SP, 04030-000)
Sept 18 morning – Auditorium Oscar Niemeyer
Sept 18 afternoon – Auditorium Oscar Niemeyer and Bienal Foundation
Sept 19 – Bienal Foundation
Sept 20 – Site visits by registration
UN and civil society team up to make cities more sustainable and inclusive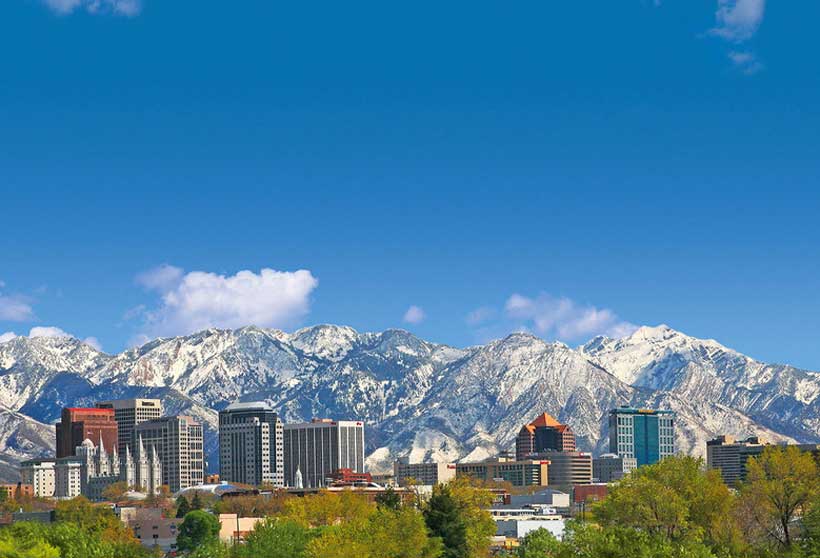 How can we make sure that cities become more inclusive, with a smaller environmental footprint, and leave no-one behind? These questions will be tackled at the UN Civil Society Conference, which is due to take place in the capital of Utah, Salt Lake City, at the end of August.
Representatives of civil society will have the opportunity to meet with senior UN officials, and discuss a wide range of solutions to the challenges of urban life.
The theme of this year's conference, "building sustainale and inclusive cities and communities", reflects the fact that over half of the world's population, some 55 per cent, now live in urban areas, with that figure expected to rise to 68 per cent by 2050.
Conference sessions will discuss topics connected to the main theme, including climate change; opportunities for youth; and emerging technologies and innovation.
Leaders of large urban centres, such as Salt Lake City in the state of Utah, the communities that live in them, as well as the private sector, are at the forefront of finding sustainable solutions to poverty; climate change; clean water and energy; and many of the other challenges connected to urban living.
Salt Lake City's sustainability credentials include the development of a Climate Positive Plan, laying out a path for a transition to 100 per cent clean energy by 2032, and an 80 per cent reduction in carbon emissions by 2024. In addition, the nearby Utah Valley University, works to educate the campus and larger community on the UN's 2030 Agenda for Sustainable Development, and has been an affiliate member of the UN's Department of Global Communications (DGC) since 2017.
"As a city committed to being inclusive, safe, resilient, and sustainable, it is an honor to be the first US host city of the UN Civil Society Conference outside of New York," said Mayor Jackie Biskupski in a statement. "I can think of no better time and no better place than Salt Lake City, for the UN and the world's NGOs to expand awareness in this country of sustainable development goals and the value of global unity."
Highlights include interactive thematic sessions, NGO-sponsored workshops, exhibits and a youth hub. Speakers and attendees will include leaders and other representatives from NGOs, UN agencies, academia, faith traditions, the public and private sectors and youth from around the world.
The UN Civil Society Conference is described by the UN as the Organization's "premier event in the civil society calendar", focusing on UN topics of interest to civil society and NGOs, where issues of global concern can be discussed.