Can Trump's Offer for Summit lead to better Deal with Iran than JCPoA 2015?
The announcement of President Trump last week expressing his willingness to hold a summit with Iran with 'no preconditions', after a chain of threatening exchanges between him and President Rouhani, for a new model of US-Iran Nuclear deal indicates yet another flip flop in US policies. It is unlikely to be taken seriously so easily, after witnessing US withdrawal from the Joint Comprehensive Plan of Action (JCPoA) of 2015 with Iran (Commonly known as Iran Nuclear Deal) even at the cost of differing with its allies and strategic partners, who have critical trade relations with Iran.
Can any Future US – Iran Nuclear Deal succeed?
The intent of JCPoA in 2015 in which the United States and allies agreed to reduce sanctions on Iran, was that it will give up the means to make nuclear weapons. This remains unchanged, when President Trump says that Iran cannot be allowed to go nuclear. The Republicans were not too happy with its clauses at that time and made it an election issue, which President Trump delivered by walking out of it. I do not think that the intent of US has changed even now. President Trump duly supported by Israel has managed to raise the temperatures by rhetoric, provocative speeches, renewed sanctions on Iran, and tried to curtail their oil exports, but it has not worked. US knows that it cannot up the ante beyond economic, diplomatic and information warfare domain, because further pressure is likely to push Iran towards nuclear bomb even faster than what US expects. While US may be ready for Summit, it will have to struggle very hard to find a workable replacement deal to the existing deal, which can be devoid of risks of failure, with no change of intention expressed in JCPoA, 2015, and may eventually find that the previous deal was not too bad to meet their strategic interests.
Additional Complexities, but Compromise is Possible
The situation is much more complex in this case because none of its allies, who were part of JCPoA, 2015, have walked out of it so far. This has also raised doubts over the reliability, credibility and stability of policies of US to continue with a signed commitment, which can have repercussions on complete denuclearization of North Korea, which may think twice before complete verifiable, irreversible denuclearization. The emergence of a pro-Iran lobby to include Russia, Turkey, Qatar and China to oppose anti-Iran lobby including USA, Israel, Saudi Arabia and some other neighbors, is another major change in international environment, which can speed up nuclear ambition of Iran, if pushed to wall. It is not easy to pressurize Iran which has great strategic significance due to its location as well as oil export, which concerns US allies, strategic partners and China. If Iran sustains sanctions and goes nuclear, it will encourage others like Saudi Arabia also to go nuclear creating further instability in the region.  An ill-defined meeting with Iran is not likely to yield much, in such an environment. I sincerely feel that compromises are possible; because of some of US allies are still honoring JCPoA, 2015, so far, and the inclination of President Trump to talk to Iran. In case US tries to strike a US centric deal with Iran in isolation, its acceptability by others may be doubtful. Having two concurrent deals (JCPoA, 2015 with EU and new arrangement with US) will cause utter confusion, and may not be to lead to any workable solution.
Impact on India: Is CAATSA waiver on Iran Possible after S-400?
As a strategic partner of India, US is aware that India has historic, cultural, and oil centric relations with Iran, which are deep rooted. Iran has jumped one notch up by becoming the second largest crude oil supplier to India and 'Energy security is core interest' for India. Connectivity with CAR and Chabahar port is another strategic compulsion of India.  US has understood the need of S-400 missiles for India, based on Indian threat perception, and have agreed to give a waiver on CAATSA for its purchase from Russia. A similar waiver/understanding with US on the critical strategic issues of India with Iran including energy security is a fair expectation/ possibility.
I visualize that US sanctions on Iran may continue, but US may have to rethink about CAATSA, or modify it to suit fast changing strategic and economic global dynamics to make it more flexible.  On the issue of Iran and Russia, it cannot afford to put EU, China, Russia and other strategic partners on sanctions together, and expect to make 'America Great'. A rigid CAATSA may lead 'America First' to 'America Alone' hence it needs modifications to suit changing geopolitical environment.
The Khashoggi crisis: Saudi Arabia braces for tougher post-election US attitude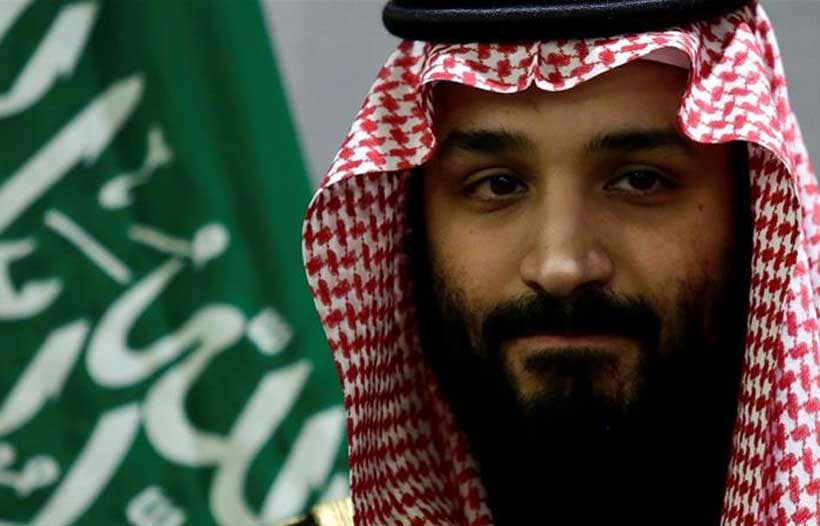 Saudi Arabia is bracing itself for a potentially more strained relationship with the United States in the wake of Democrats gaining control of the House of Representatives in this week's mid-term elections and mounting Turkish efforts to corner the kingdom in the Khashoggi crisis.
To counter possible US pressure, the kingdom is exploring opportunities to diversify its arms suppliers and build a domestic defense industry. It is also rallying the wagons at home with financial handouts and new development projects in a bid to bolster domestic support for crown prince Mohammed bin Salman.
The Democrats' election victory has strengthened Saudi concerns that the Trump administration may pressure the kingdom to back down on key issues like the Yemen war that has sparked the world's worst humanitarian crisis since World War Two and the 17-month old Saudi-United Arab Emirates-led economic and diplomatic boycott of Qatar.
US officials have argued that Saudi policies complicate their efforts to isolate and economically cripple Iran.
The officials assert that the boycott of Qatar and the fallout of the October 2 killing of journalist Jamal Khashoggi in the Saudi consulate in Istanbul constitute obstacles to the creation of a Sunni Muslim alliance against the Islamic republic, dubbed an Arab NATO, as well as the achievement of other US goals in the Middle East, including countering political violence and ensuring the free flow of oil.
Going a step further, senior Israelis say they have given up on the notion of a Sunni Muslim alliance whose interests would be aligned with those of the Jewish state and see their budding relations with Gulf states increasingly in transactional terms.
The Trump administration signalled its concerns even before the killing of Mr. Khashoggi.
"Our regional partners are increasingly competing and, in the case of the Qatar rift, entering into outright competition to the detriment of American interests and to the benefit of Iran, Russia and China," National Security Adviser John Bolton wrote to Secretary of State Mike Pompeo and Defense Secretary Jim Mattis in a letter late summer, according to Reuters.
With the House expected to be tougher on arms sales to the kingdom and possibly go as far as imposing an arms embargo because of the humanitarian crisis in Yemen caused by Saudi and UAE military operations, Saudi Arabia has wasted no time in casting around for alternative weapons suppliers.
In apparent recognition that the Saudi military, reliant on US and European arms acquisitions, would find it difficult to quickly shift to Russian or Chinese systems, Saudi Arabia appears for now to be focussing on alternative Western suppliers.
That could prove to be risky with anti-Saudi sentiment because of the Yemen war also running high in European parliaments and countries like Spain and Germany either teetering on the brink of sanctions or having toyed with restrictions on weapons sales to the kingdom.
Saudi Arabia, nonetheless, has in recent days contracted Spanish shipbuilder Navantia to jointly build five corvettes for the Saudi navy and offered South African state-owned defense group Denel $1 billion to help the kingdom build a domestic defense industry.
The partnership with Denel would involve Saudi Arabia taking a minority stake in German defense contractor Rheinmetall, which designs armoured fighting vehicles and howitzers.
With sale of the US-made precision-guided munitions bogged down in Congress, Spain has stepped in to address Saudi Arabia's immediate need. The question is however whether Spain can fully meet Saudi demand.
A US refusal already before the Gulf crisis and the Khashoggi incident to share with Saudi Arabia its most advanced drone technology, paved the way for Chinese agreement to open its first overseas defense production facility in the kingdom.
State-owned China Aerospace Science and Technology Corporation (CASC) will manufacture its CH-4 Caihong, or Rainbow drone, as well as associated equipment in Saudi Arabia. The CH-4 is comparable to the US armed MQ-9 Reaper drone.
Saudi Arabia also fears that Democratic control of the House could strengthen opposition to a nuclear energy agreement with the kingdom. Five Republican senators called on President Donald J. Trump days before the mid-term election to suspend talks with Saudi Arabia.
Development of a defense industry would over time serve Prince Mohammed's efforts to diversify the Saudi economy and create jobs.
So would  King Salman's inauguration this week of 259 development projects worth US$6.13 billion ranging from tourism, electricity, environment, water, agriculture, housing, and transport to energy.  King Salman launched the projects during a curtailed visit to Saudi provinces designed to bolster support for his regime as well as his son, Prince Mohammed
On the other hand, the government's most recent decision to restore annual bonuses and allowances for civil servants and military personnel without linking them to performance constitutes an attempt to curry public favour that runs contrary to Prince Mohammed's intention to streamline the bureaucracy and stimulate competition.
Bonuses were cut in 2016 as part of austerity measures. They were restored last year and linked in May to job performance.
In a further populist move, King Salman also pardoned prisoners serving time on financial charges and promised to pay the debts up to US$267,000 of each one of them.
King Salman's moves appear designed to lessen Saudi dependence on US arms sales and project a united front against any attempt to implicate Prince Mohammed in the death of Mr. Khashoggi.
The moves come as Turkish President Recep Tayyip Erdogan insists that the order to kill the journalist came "from the highest levels of the Saudi government" and the Trump administration demands Saudi action against the perpetrators and those responsible for the murder.
Failure to be seen to be taking credible action may not undermine King Salman's rallying of the wagons at home but will do little to weaken calls in Washington as well as European capitals for tougher action in a bid to force Saudi Arabia to come clean on the Khashoggi case and adopt a more conciliatory approach towards ending the Yemen war and resolving the Gulf crisis.
The murder of Khashoggi and a start for the project of passing from Saudi Arabia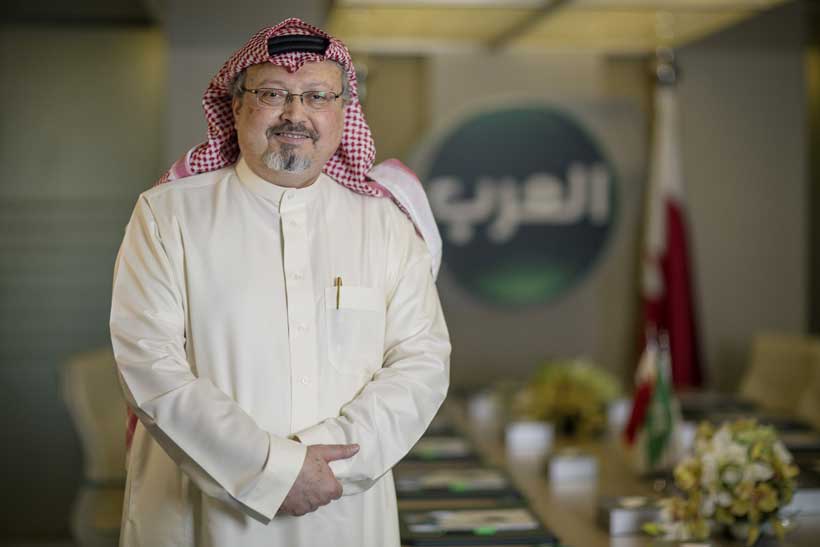 Khashoggi murder and its widespread reflection throughout the world has hit Saudi Arabia to one of the toughest crises in its contemporary history. Of course, this is not the first time the Al Saud regime has committed a crime against its opponents, but in the last cases Western countries usually hide the regime's anti-humanitarian actions because of their dependence on Saudi Arabia oil, or their Billions dollar sale of weapons or generous offers of the ruling regime and considered them as minor. However, the review of the European approach to the ban on the sale of weapons to Saudi Arabia or the boycott of the Saudi investment conference by the world's largest companies and even Trump ambiguous statements in this regard and the emphasis on the immediate ceasefire in Yemen suggests that a new process is emerging, the process that can be considered as a start for the project of passing from Saudi Arabia. In fact, it seems that oil and the lucrative Al Saud consumption market are no longer attractive to Western countries, and the murder of the Khashoggi also provided an excuse to end the alliance with one of the most reactionary and barbaric governments in the world.
Various analyzes have been made on the future of US-Saudi relations. In this regard, a group of experts believe that the only reason that the United States supports the Saudi government is oil and ensuring energy flow to the largest economy in the world. Meanwhile, with shale oil production and US self-sufficiency in oil production, there remains practically no reason to support Saudi Arabia and Tramp's remarks on Saudi Arabia's obligation to pay for their security costs precisely means that the U.S. should not jeopardize more the credibility and interests of the United States for such a costly alliance.
Referring to the Great Middle East Plan and the need to break up the powers of the region into smaller countries, the experts believe that the United States should provide the necessary ground for the balkanization of the region as soon as possible by cutting back from Saudi Arabia.
The scenarios that western thinkers have drawn for the future of West Asia over the period 2010 to 2020 are based on this region, along with China and Russia, should be submerged in insecurity and civil wars, and finally, out of the ashes of war provide ground for the consolidation of the US global empire and the realization of its desired new order as well as security of Israel, and interestingly, the emergence of ISIS, either wittingly or unwittingly, served most to realize this American scenario.
Under this plan, all countries in the region should be divided into smaller countries based on linguistic, ethnic, religious, and racial divisions and there are no exceptions in this area even for close allies. Therefore, although the use of Saudi leverage to curb Iran's power in the region is necessary, but ultimately this regime, just like Iraq, Syria, Libya, Yemen, Sudan, Afghanistan and other countries of the region, also must be fragmented without any consideration so that by formation of small, bankrupt and weak states virtually Israel emerges as the most powerful actor in the West Asia.
Arab NATO against Iran, an unfulfilled dream
Washington will face defeat in the formation of a united Arab front against Iran, as Arab states are still struggling with many regional and domestic challenges and Iran will remain a strong actor in the region.
The largest military drill- land, naval, air and special forces kicked off in Egypt on Sunday with participation of the US, Saudi Arabia, the United Arab Emirates, Bahrain, Kuwait, and Jordan, and the observers Morocco and Lebanon.
The drill is held at the Mohamed Naguib Military Base in Egypt's north-western governorate of Marsa Matrouh until November 16.
The exercise, dubbed Arab Shield 1, claims to come in the framework of strengthening joint military cooperation between Egypt and Arab countries, to build the combat capabilities of the armed forces, and achieve common objectives.
This is a military campaign that has long been the subject of talks and statements from the rise of the Arab NATO. Interestingly, Qatar and Oman did not participate in this exercise, and the location of the drill, shows that Egypt, with the largest Arab army is likely to be the headquarters of the Arab NATO.
The objective of this NATO surely is not to confront the Zionist regime, since the Arab states are moving towards normalization of their relations with Tel Aviv, which has intensified recently. In fact, the US government seeks to end the step-by-step implementation of the century deal and unveil it in the latest plan to form a new security and military order in the region. Hence, the ultimate goal of this military-security organization is to confront opposition of the new order, and at the head of them lay Iran, and the Palestinian and Lebanese resistance forces.
The military exercise comes only a month after the meeting of US Secretary of State Mike Pompeo with the foreign ministers of Arab states in New York. Earlier, Persian Gulf military commanders held a meeting in Kuwait at the invitation of US military commanders in the region.
US President Donald Trump's government is pursuing to launch a so-called Arabic version of the NATO coalition to confront Iran by putting subtle pressure on the Persian Gulf Arab States along with Egypt and Jordan. Of course, this coalition will be formed partly under the name of the Middle East Strategic Alliance (MESA), but it is also known as the Arab NATO. Bahrain's foreign minister said on Saturday at the IISS Manama Dialogue, the annual Middle East's security summit, that the coalition would be formed by the start of the New Year, a claim that many analysts are skeptical of.
The Arab NATO is a transformed plan that was first initiated at the Istanbul Cooperation Initiative (ICI), an initiative launched during NATO's 2004 Istanbul summit. The plan was to expand NATO to the Persian Gulf region. Proposed by Ahmed al-Sabah and approved by NATO Secretary General, the NATO office was launched in Kuwait in 2011.
The plan, however, has seen a few changes since:
Removal of Turkey and Qatar, Arab NATO will continue to work independently of the NATO, Expansion of the Arab NATO from the Persian Gulf to the Red Sea, particularly to Egypt, has the US support, counters Iran's influence in the Middle East region, and coordination of operational intelligence with Israel.
The ICC is an offer to engage in practical security cooperation activities with states throughout the Greater Middle East. The initiative offers practical cooperation with interested nations in the Greater Middle East in such areas as: The ICC counter-WMD; counterterrorism; training and education; participation in NATO exercises; promoting military interoperability; disaster preparedness and civil emergency planning; tailored advice on defense reform and civil-military relations; cooperation on border security to help prevent illicit trafficking of drugs, weapons, and people.
In fact, NATO seeks to confront new threats, including Islamic fundamentalism, terrorism, and so on, to ensure the security of regional partners, prevent the non-proliferation regime gaining access to nuclear weapons, ensure the sources of energy and its transit lines, and provide a model of regional order with regional countries except Iran and Iraq.
The plan to form a new regional coalition was supposed to reach a very large circle, and the Arab NATO was going to confront the so-called hostile regional forces, but following the crisis between Qatar and Arab states in the Persian Gulf region in June 2017, it seems the coalition cannot stand united against Iran.
Many analysts believe that formation of the coalition will be postponed to 2019, particularly now that the Saudis are grappling with Jamal Khashoggi's murder case in their consulate in Istanbul.
Perhaps the US is waiting to observe the impact of its political and economic sanctions on Iran prior to joining the regional coalition against Iran so are the Arab states in the region.
In addition, the Arab countries need more time to form this coalition, as they are struggling with many challenges in the political and military arena of the region, including Qatar's crisis, the Yemeni War, Jamal Khashoggi's case, and Arab differences in regional issues, especially over Palestine.
Saudi Arabia and Egypt have different interpretation of terrorism. While Saudi Arabia cooperates with the Muslim Brotherhood in Yemen and Syria, Egypt considers the Sunni Islamist organization a terrorist group. Saudi Arabia and Qatar also hold different views over the organization.
Iran's influence in Arab countries, including Syria, Iraq and Lebanon, creates further obstacles to the formation of the coalition. According to reports, Trump is scheduled to hold a meeting in Washington, where he will announce the launch of the regional coalition.
The US has placed a number of conditions on the Arab countries, including the need to fulfill Saudi military objectives in Yemen and the withdrawal of the strategic harbor of al-Hudaydah and reconciliation with Qatar.
Amidst all these, Trump is seeking an opportunity to announce the so called the "deal of the century" to resolve the issue of Palestine, and for that Arab countries need to have an integrated stance.
The other side of the deal is Iran. The Islamic Republic of Iran is, too, promoting its position in the region by strengthening its strategic alliance.
Thus, Washington will face defeat in the formation of a united Arab front against Iran, as Arab states are still struggling with many regional and domestic challenges and Iran will remain a strong actor in the region.
First published in our partner MNA