World Bank Financing to Help Improve Weather and Water Forecasting in Central Asia
Kyrgyz Republic and Tajikistan, which are highly prone to natural disasters and future climate change risks, will benefit from improved hydrometeorological services thanks to additional financing to the Central Asia Hydrometeorology Modernization Project (CAHMP).
The World Bank Board of Executive Directors today approved US$ 11.5 million in additional loan financing for the project, which has aimed since 2011 to improve the accuracy and timeliness of weather and water forecasting in Central Asia, and thereby contribute to national efforts to protect the population and livelihoods from impacts of natural disasters.
"Weather hazards are responsible for 90% of total disaster losses worldwide, and pose a particular threat to local communities across Central Asia," said Lilia Burunciuc, World Bank Country Director for Central Asia. "Faster and more accurate weather information can save lives and help many industries, from agriculture to transport, to anticipate weather-related shocks and take timely action. The World Bank is working closely with countries in Central Asia to improve weather and climate information for resilience."
Central Asian countries are among the most climate vulnerable countries in the Europe and Central Asia region, with Tajikistan ranking first and the Kyrgyz Republic ranking third most vulnerable. Weather-related disasters such as floods, landslides, mudflows, frosts, droughts, high winds, and avalanches are frequent across these countries, and generally concentrated in mountainous regions. The risks are exacerbated by the limited capacities of countries in the region to predict, anticipate and respond to frequent weather shocks.
The World Bank, through the Central Asia Hydrometeorology Modernization Project, has already invested US$ 28 million into modernizing monitoring networks, improving forecasting facilities and skills, and facilitating regional information sharing. The project helped to rehabilitate 33 weather stations and 3 river stations in the Kyrgyz Republic, and 54 weather stations and 16 river stations in Tajikistan. These efforts helped improve the capacity of countries to monitor and transmit real-time weather, climate and water measurements. The accuracy of forecasting improved up to 30% in the Kyrgyz Republic and Tajikistan.
With the additional financing, the project will continue to focus on improving hydrometeorological service delivery. New infrastructure will enable national hydrometeorological services to build more robust monitoring capacities and better-informed forecasts. The additional financing will also help national hydrometeorological services develop sustainable business models for improved delivery of public as well as fee-based weather and climate products, in response to increasing demand in sectors such as water, agriculture, energy and transportation.
Better access to critical weather data will deliver significant benefits to the region by boosting agricultural production, ensuring better preparedness for natural disasters and improving climate resilient planning in the most critical sectors – agriculture, food security, transport, water resources, energy, and public health.
The new funding, which extends support by three years, is provided by the International Development Association (IDA), with US$ 2.5 million in IDA credit, and US $9.0 million in IDA grants.
Six years after genocide, international community must prioritize justice for Yazidi community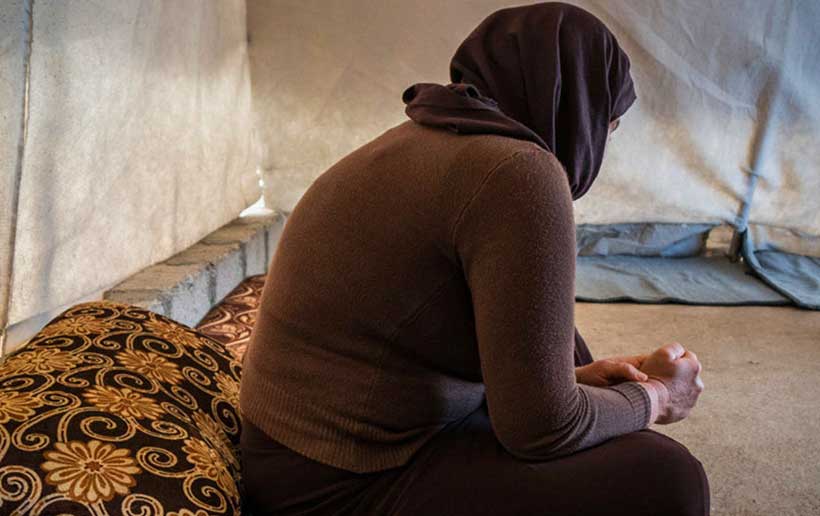 Six years after ISIL launched a genocidal campaign against the Yazidi religious minority in Iraq, the international community must live up to its promise to deliver justice, survivor and Nobel Peace Laureate Nadia Murad told a virtual event on Monday marking the anniversary.
The young human rights activist, who was among thousands of Yazidi women forced into sexual slavery by the terrorist group, reminded countries that the impacts of its atrocities endure to this day.
Outrage and inaction
Ms. Murad said although 100,000 Yazidis have returned to their homeland in Sinjar, in northern Iraq, they lack vital services such as healthcare and education.
Meanwhile, scores more remain in camps, nearly 3,000 kidnapped women and girls are still missing, and dozens of mass graves have yet to be exhumed.
"The world watched in outrage and demanded that tangible action be taken to end the genocide. But six years later, the international community has failed to keep its commitments to protect those most vulnerable, especially women and children," said Ms. Murad, who now lives in Germany.
Justice is possible now
The commemorative event was held to ensure the world never forgets how ISIL, the Islamic State of Iraq and the Levant, also known as Da'esh, tried to erase the Yazidi community through sexual violence, mass executions, forced conversion and other crimes.
It was co-hosted by Nadia's Initiative, an organization founded by Ms. Murad, alongside Germany and the United Arab Emirates.
ISIL committed "heinous crimes" against all Iraqis, the country's Ambassador, Mohammad Hussein Ali Bahr Aluloom, told the gathering.
"Da'esh tried to wipe out Yazidis in an attempt to destroy Iraqi diversity and peaceful coexistence that is guaranteed by our constitution," he stated.
Human rights lawyer Amal Clooney recalled that the international community established tribunals for genocides in Germany, Bosnia and Rwanda, while the International Criminal Court is currently investigating crimes against Rohingya in Myanmar.
She told diplomats Yazidi survivors deserve no less.
"Doing nothing is not only wrong, it is dangerous because these fighters are not going anywhere and their toxic ideology continues to spread," said Ms. Clooney.
"And justice is possible now, just as it has been possible before, if only it is made a priority."
Resolve differences now
The UN's top official in Iraq urged the authorities in Baghdad and in the autnomous Kurdish region in the north to resolve their differences to better support the Yazidis.
"Stable governance and security structures are crucial foundations for the community to rebuild and thrive," said Jeanine Hennis-Plasschaert, head of the UN Assistance Mission for Iraq (UNAMI).
"So, once again, I call on the governments in Baghdad and Erbil to urgently resolve this file, placing Sinjaris' interests first and foremost."
Support Iraqi draft law
Two years ago, the United Nations established an Investigative Team to Promote Accountability for Crimes Committed by Da'esh/ISIL, known by the acronym UNITAD.
Special Adviser Karim Khan outlined some of its activities, which include helping with exhumations, collecting evidence, and working with various authorities in Iraq to better understand Da'esh criminal networks.
However, he explained that UNITAD is "an investigative team on the lookout for a court" so that fair trials for crimes against the Yazidis can be held.
Mr. Khan commended a draft law presented in November which would allow Iraq to prosecute acts committed by Da'esh as genocide, crimes against humanity or war crimes.
"In my respectful view, this is critically important. If we don't call it for what it was; if we don't label the crimes correctly, we are doomed, or at least there is a real risk they may reoccur," he said.
"And I think in terms of giving confidence to the Yazidi community, the courage and the stamina of the international community to create that piece of legal architecture would go a long way."
Ravages of acute hunger will likely hit six in 10 in Zimbabwe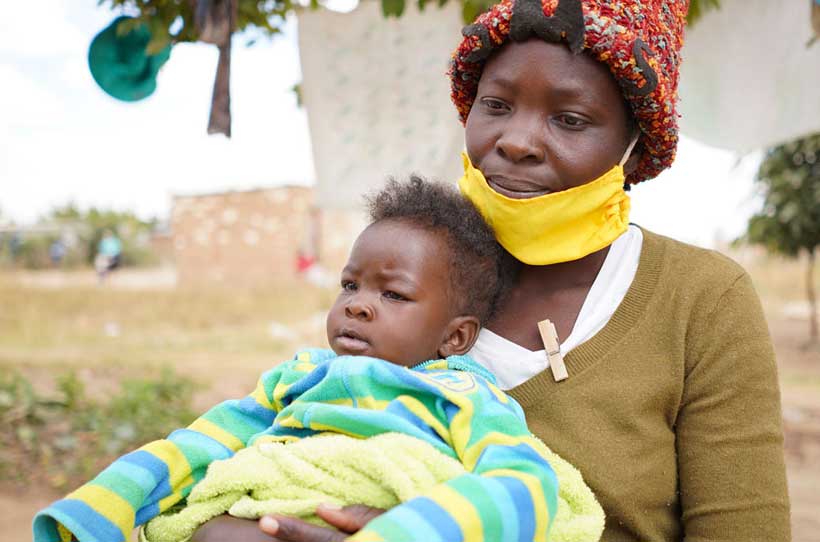 The World Food Programme (WFP) is urgently seeking more international support to prevent millions of Zimbabweans plunging deeper into hunger. The COVID-19 pandemic has aggravated an already severe hunger crisis in Zimbabwe, UN humanitarians warned on Thursday.
In an appeal for an additional $250 million to support emergency relief for millions of vulnerable people, the World Food Programme (WFP) said that by the end of the year, the number of food-insecure people in the southern African nation, is expected to surge by almost 50 per cent, to 8.6 million.
Triple shock
That represents around 60 per cent of the population, the agency said in a statement, blaming drought, economic recession and the coronavirus pandemic as the main drivers of the crisis.
Galloping hyperinflation has meant that few families can now afford even basic food, WFP said, with the price of maize, the staple cereal, more than doubling in June.
Lola Castro, WFP's Regional Director for Southern Africa, said that many Zimbabwean families were suffering "the ravages of acute hunger", before appealing to the international community to help prevent "a potential humanitarian catastrophe."
Unemployment rife
Zimbabwe's food insecurity has been compounded by a nationwide lockdown which has caused massive joblessness in urban areas.
In rural areas, hunger is accelerating, as unemployed migrants return to their villages, without the vital remittances they once provided.
According to WFP, subsistence farmers make up three-quarters of Zimbabwe's population and produce most of its food.
They are hurting because of a third successive drought-hit harvest this year which yielded only 1.1 million tonnes of maize, the staple cereal.
Harvest short by half
This amount is well down on last year's already poor harvest of 2.4 million tonnes, and less than half the national requirement.
As a result, WFP has warned that that there will "even more severe hunger" in early 2021, at the peak of the next "lean" season.
With sufficient funding, the agency intends to assist four million of the most vulnerable people in Zimbabwe this year: those suffering "crisis" and "emergency" levels of hunger.
It intends to scale up this aid to five million people from January to April next year, the peak of the lean season.
This month, amid serious funding shortages, WFP will only reach 700,000 of 1.8 million intended recipients.
Forced labour, prostitution and child marriages: Rescuing victims of trafficking in Malawi
The six men from Nepal believed they were heading to the United States for work. Instead, after a long journey which took them through six countries, they arrived in Malawi. They were locked in a house and their passports were taken away.
A husband and wife were offered lucrative jobs on a tobacco estate in neighbouring Zambia. Once there, they were treated badly, deprived of food and not paid at the end of their contract.
But the job turned out to be very different from what they expected – they were forced into prostitution.
All these people were victims of human trafficking.
Malawi: a transit country for trafficking
Malawi is also a transit country for victims of trafficking who are taken to other African countries, including South Africa, Tanzania and Mozambique, and to parts of Europe.
"The Government of Malawi accepts that more needs to be done to tackle this crime and there are gaps in the current approach," says Maxwell Matewere, United Nations Office on Drugs and Crime (UNODC) National Project Officer on Trafficking in Persons. "It also appreciates the expertise that we can offer," he adds.
Following a request from the Ministry of Homeland Security for support in the implementation of the national Trafficking in Persons Act, which was developed with the assistance of UNODC, Mr Matewere recently spent three weeks mentoring law enforcement officers.
"The on-site coaching took place in Blantyre, Phalombe and Mchinji. These are the regions of the country with the highest prevalence of trafficking," he says.
During the sessions, the UNODC expert reviewed cases to establish whether the law enforcement and protection officers had followed the correct procedures.
Positive results
"We did discover that in many cases this had not happened, but it was encouraging to see the commitment of the participants," says Maxwell Matewere. "They are all determined to improve on the areas of weakness we identified and learn from our expertise."
Officials who are responsible for responding to human trafficking, investigating cases, supporting victims and prosecuting the perpetrators took part.
"I learnt about the required standards and procedures we must follow when providing assistance to the victims of trafficking," explains Stephano Joseph, the District Social Welfare Officer for Blantyre. "So, I will follow these now in my work."
Caleb Ng'ombo, Coordinator for the Blantyre District Inter-agency Committee against Trafficking in Persons, says there are a number of lessons he learnt during the mentoring including the significance of putting the needs and rights of the victims at the forefront.
"I heard about the importance of supporting the victims to minimize the risks of retraumatizing them, which can happen during criminal proceedings."
Advice on ongoing cases was also provided, which has already led to positive results.
'Basically working as slaves'
"I'm receiving reports from some participants who have managed to successfully and properly identify victims of trafficking based on the learnings from the mentorship," says Mr. Matewere. "Based on the guidance I gave, 52 Malawian victims of human trafficking have been rescued and five suspects have been arrested. There are five different cases. Three of the cases of trafficking were detected during my coaching and with my technical support".
"In the other two, the police were not sure if the people involved were actually victims of human trafficking. I helped them with information how similar cases have been interpreted in other jurisdictions to confirm that they were indeed victims."
"One case involves 28 victims of sexual exploitation. In another case, there are eight victims of forced labour. They were made to work on a farm for many months without any payment and also working for long hours. They were basically working as slaves. Six further people were rescued in transit to a destination where they would have been exploited in the commercial sex industry."
"The other two cases involve trafficking for forced or arranged marriage. One girl who was rescued is 13 and pregnant. She is now living in a shelter. Other vulnerable victims are also in shelters, while others have been returned to their homes."
Over the past two years, UNODC, through its Global Programme against Trafficking in Persons and with the support of the United Kingdom, has assisted Malawi in its efforts to combat human trafficking.
National strategies have been strengthened, legal frameworks brought in line with international standards and the country's system to assist and protect victims has been improved.
The mentoring has had an immediate impact as the officials who took part are already using their newly acquired skills and knowledge.