Small businesses and the benefits of conscious capitalism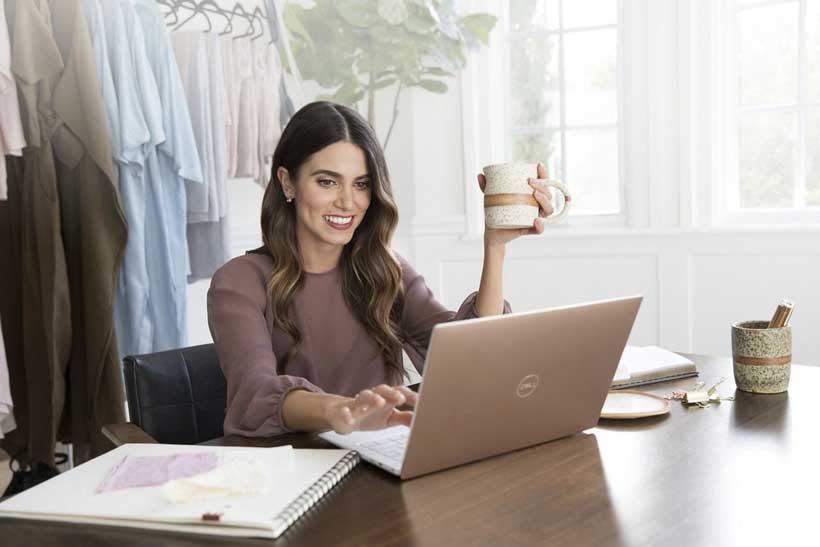 What drives someone to take the risk and start their own business?
In many cases, it's the knowledge that they can offer a great product or introduce new solutions to old problems. Passion and determination put entrepreneurs at the forefront of innovation.
What's remarkable about so many small and medium-sized businesses today is that it's not just the bottom line they're after. Businesses are more focused than ever on socially and environmentally conscious causes.
Take, for example, small business Bayou with Love, who partnered with Dell to create a jewelry line using recycled gold from old computer motherboards. The jewelry line is just one example of a small business prioritizing doing good for the planet.
Cuvee Coffee practices direct trade, a model that considers environmental, financial and social sustainability as well as personal relationships. It builds partnerships with farmers who are good stewards of the land, pay fair wages to their workers and are often leaders in their communities. Cuvee then pays well above market prices for their coffee and in return, the company gets the very best coffee and the farmers make substantial profits.
By using ethical and altruistic principles to guide business practices, these entrepreneurs practice what many call "conscious capitalism," and investors are taking notice.
Investments from angel investors and venture capitalists have helped these businesses play their part in a national and global trend toward social betterment in business.
Here are a few ways small businesses can benefit from conscious capitalism.
It opens the door to more capital from investors
When a company launches a humanitarian initiative or implements an ethical program, people pay attention.
According to Fundivo, angel investments in altruistic businesses have been steadily growing since 2002 and roughly four jobs are created per investment. Moreover, a recent study from The Forum for Sustainable and Responsible Investing reported that under sustainable and responsible investing guidelines, a total of $8.72 trillion was made in 2016, showing a 33 percent increase since 2014.
Increased networking opportunities through crowdsourcing
By helping businesses reach like-minded changemakers, the tech industry has made it easier for small businesses to maintain a conscious mission statement along with a profitable bottom line.
In particular, funding for socially-conscious businesses has become more easily achievable through crowdfunding campaigns on Kickstarter and Indiegogo. Even Kickstarter owners Yancey Strickler and Perry Chen insisted that their crowdfunding platform become a Benefit Corporation, ensuring they remain focused on their mission to bring creative projects to life rather than simply increasing the size of their own profits.
These crowdsourcing platforms are an efficient way for companies to find investors, but also to network and get their message out to a broader public.
A boost from tech
At the center of many altruistic businesses is the robust use of technology, which has allowed many highly successful small businesses to support social and environmental causes.
It's not only that having dependable and easy-to-use technology is critical for these businesses, but many tech giants have implemented programs to support conscious capitalism in small businesses.
For instance, as one of the world's leading IT suppliers, Dell has been particularly passionate about helping businesses with an eye for social change and environmental consciousness. Through its 2020 Legacy of Good plan, which outlines its own sustainability goals, it has helped small businesses use technology in a way that drives progress and social change.
Dependable and affordable technology is essential to promoting social change, and that's why so many entrepreneurs and investors are realizing that when paired with technology, ethical business practices can do a lot of good and turn a profit.
How the trade conflict has fractured global value chains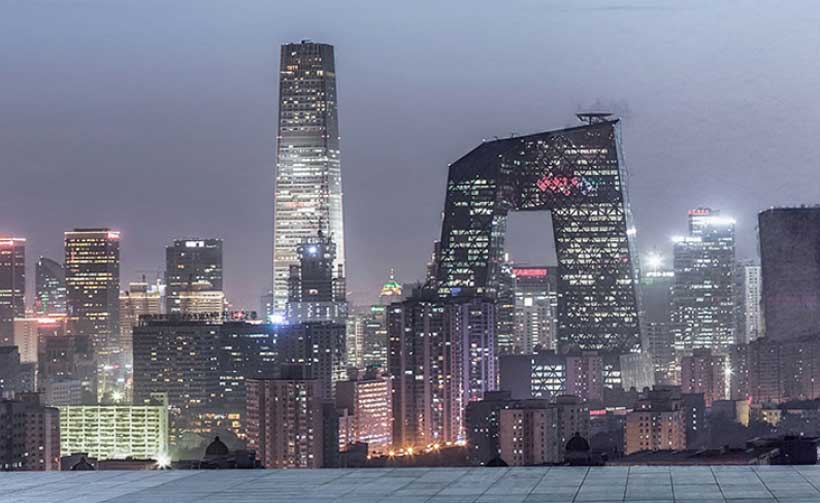 On 24 August, United States (US) President Donald Trump announced an increase from 25% to 30% for the existing tariffs on $250 billion of Chinese imports from 1 October and new 15% tariffs on $300 billion of Chinese imports from 1 September. In doing so, Trump has reneged on his 13 August decision to delay until mid-December the imposition of new tariffs, then set at 10%, given the admission for the first time that they may ''have an impact on US consumers''. Hopes that this signalled a possible end to the trade conflict have been dashed.
While it is never too late (or too early) to end a trade dipute, there are some impacts that may be irreversible.
Once it became clear that the dispute was more than transitory, investments started to be diverted away from the People's Republic of China (PRC) and mainly into Southeast Asia. Investments into and from the US have also been affected following the PRC's retaliatory tariffs. There are significant costs associated with this restructuring. The move itself incurs fixed costs, some of which will be sunk. There is also the potential increase in variable costs associated with shifting production simply to avoid tariffs. While the former is a one-off, the latter is an ongoing increase in production costs. Taken together, these costs will be substantial.
But how can a 25% tariff justify such a costly move? The fact that it is taking place suggests at least two factors are at play, which may have been missed or misunderstood.
The first relates to the difference between nominal and effective tariff rates, which crucially depends on the share of value added by US and Chinese producers. This distinction is particularly important given the prevalence of Chinese (and US) exports that are produced as part of global value chains. After all, the PRC is (or at least was) the assembly hub for much of the region's manufacturing.
Whenever there is Chinese value-added or use of imported inputs from the PRC, the nominal tariff rate has to be adjusted by a factor equal to the reciprocal of the Chinese value-added share. The Fung Global Institute and World Trade Organization together estimated, for example, that only about 10% of a $425 jacket made in the PRC and sold in the US actually accrues to the Chinese. Therefore, shifting production away from the PRC would only make economic sense if the cost of moving production out of the country was less than the effective 250% tariff rate. That's ten times the margin implied by the nominal tariff rate. The same principle applies to the location of production by US firms exporting to the Chinese market, where they face retaliatory tariffs.
But for goods with high Chinese value-added shares, the effective tariff may not justify a relocation. In these cases, transhipment may be pursued to avoid the tariff. This occurs when Chinese exports undergo minimal processing—sometimes just relabelling—in a third country and are re-exported as if originating from that country. US Customs and Border Protection have already identified Viet Nam, Malaysia, and the Philippines as transhipment points. Although illegal, transhipment reduces, but does not eliminate, the efficiency loss due to the disruption to supply chains. The US Department of Commerce has started imposing additional punitive duties on goods it deems to have been transhipped.
These problems arise because there are no clear rules of origin specified in determining the nationality of a processed product, leaving the bill of lading as the main certification mechanism.
The second reason could relate to how the current dispute is being viewed. If it is seen as a symptom of larger, underlying issues at play, such as a geopolitical struggle for global economic dominance, then it will not end here. Chinese multinational corporations (MNCs) and foreign MNCs operating in the PRC that feel the tensions will persist and find new forms of expression will continue restructuring their production in order to diversify long-term risk.
These two reasons can explain how a relatively modest tariff has permanently fractured Asia's supply chains.
If any of this sounds familiar, it may be because a similar dispute took place just over 30 years ago between the US and Japan, which was also triggered by a large bilateral trade imbalance. Then, the punishment for Japan came in the form of a forced appreciation of the yen through the Plaza Accord. Japan responded by moving labor intensive segments of manufacturing production to lower wage destinations in Southeast Asia, giving birth to ''Factory Asia''. In the process, Japan was able to retain its export competitiveness through efficiency gains and by circumventing some of the currency revaluation effects.
It was also able to shift a part of its export surplus to the balance of payments accounts of the countries it had invested in, thereby appearing to shrink its bilateral surplus with the US. The PRC may try and do the same.
But there is an important difference with the current US–PRC trade tensions. The embedding of Asia into global value chains benefited consumers around the world and raised world incomes. This trade conflict is having the opposite effect, and the fallout could continue for a long time—even if the dispute ends soon.
Supporting informal carers: Six policy challenges and how to meet them
Everybody is likely to become a carer at some point in life, providing care for a spouse, family member, friend or neighbour with long-term care needs. The majority of such non-professional care, referred to as informal care, is provided by women.
Societies in the UNECE region heavily depend on informal carers to meet the growing demand for long-term care in ageing populations. While there are efforts to expand formal long-term care services to respond to this growing demand, informal carers are estimated to cover about 70 to 95 per cent of all care needs.
The European Social Survey on informal carers in 20 countries in the region found that on average one in three adults between 25 and 75 provided informal care, and about one in 13 were providing care for a minimum of 11 hours a week.
While informal unpaid care saves public spending on formal care services, it has many hidden costs that are borne primarily by informal carers, those they care for and their families, and ultimately concern society at large. These include the opportunity costs of lost earnings, careers and pension entitlements, as well as the health consequences of the physical and psychological burden experienced.
The latest UNECE Policy Brief on Ageing therefore focuses on the challenging roles of informal carers. It highlights six key policy challenges and presents strategies to address them, drawing on policy practice shared by members of the UNECE Working Group on Ageing:
Acknowledging the contribution of informal carers
Although informal carers cover a great part of the care needs, they are often called the 'invisible workforce' in long-term care systems as they are rarely registered or counted, and their status as informal care provider is often not formally recognized. Strengthening the voice and representation of informal carers is the first step to address the challenges facing informal carers. In the Czech Republic, a new multi-layered government-funded project has been initiated to rigorously understand the current situation of informal carers, and to raise awareness among the general public, informal carers, and relevant stakeholders. The project includes a wide range of activities from analytical and research activities to educational seminars, awareness raising events, and practical guides for both informal carers and relevant stakeholders.
Enabling informal carers to reconcile care with employment and personal lives
Informal carers are often challenged to reconcile employment and other responsibilities in their personal lives with care requirements, which can require a significant time commitment. The entitlement to care leave and flexible work arrangements are two main support measures which can help informal carers to keep a balance between their personal lives and caring. In France, for example, employees can apply for the familial solidarity leave and/or the caregiver leave for their family members or persons sharing the same home, for up to three months with the possibility of renewal. German legislation on flexible working arrangements allows working carers to take part-time care leave over a period of up to 24 months while continuing to work a minimum of 15 hours per week.
Providing informal carers with an adequate income and social security
Informal carers sometimes need to reduce their working hours or even quit their jobs to meet care responsibilities. This may result in not only an immediate lack of income, but also a subsequent lack of pension entitlement. In addition, financial burden can be aggravated by expenses related to the special needs of the person with care needs, or the cost of adaptations required to make the living environment more accessible. There are a number of ways in which informal carers can be financially supported. In Ireland, for example, a means-tested carer's allowance is paid to informal carers to support full-time care. This allowance lasts until 12 weeks after the end of informal care to financially help the carers to prepare for their post-caring lives. Some countries allow informal carers to be employed by the municipality, with a wage similar to a formal home helper (e.g. Finland and Sweden); or acknowledge informal carers' contributions by covering their contributions to social pension insurance (for example in Austria, Germany and Luxemburg).
Access to community-based services
The lack of access to community-based services is another problem faced by informal carers. Day care services and home care assistance are examples of the community-based services that enable informal carers to have time for employment or personal lives. In Malta, a 'Respite at Home' service was established in 2017 to provide formal care support in the home of older persons by a qualified carer, to provide some time off to the informal carer.
Access to information and training
Informal carers do not normally have enough time to prepare for their new role. It often happens all of a sudden, without any relevant information or training provided in advance. It is important to make useful information and training easily accessible and available to informal carers via different channels including telephone, online, and/or service centres. To facilitate access to information, a "one-stop-shop" support centre was established in the Finnish South-Savo region, providing over 70 services ranging from information and counselling to preventive services in one place.
Protecting the health and well-being of informal carers
Informal care can be physically and mentally demanding, leading carers to often feel exhausted, lonely, and strained. Moving care recipients to residential care homes can be one of the ways to reduce the burden on informal carers, especially when care needs are intensive and have a negative impact on the health and well-being of the informal carer. Peer support groups can also play an important role in reducing social isolation and providing a network for mutual support. In Ukraine, self- and mutual help groups have been set up in 9 cities for families caring for people with dementia. This project not only provides informal carers with access to information on dementia, but also allows them to socialize and take a break from care giving and share with others.
Adequate support and social protection for informal carers will enhance choices, health and well-being and reduce the risks of social exclusion.
Africa E-Commerce Action Agenda Launches Roadmap to Sustainable Development
The World Economic Forum, in partnership with the International Trade Centre, today released the Africa E-Commerce Agenda, an eight-step action plan to realize the benefits of e-commerce for the continent.
E-commerce has the potential to create as many as 3 million new jobs in Africa by 2025, according to some researchers, yet e-commerce start-ups face many obstacles, including low consumer digital trust, poor infrastructure and low regional integration. Building on consultations with business leaders and experts, the Africa E-Commerce Agenda is a call to action for Africa's political leaders, the international trade community and the development community.
"The scale of the challenges should not hold back effort, given that e-commerce could bring jobs for youth, new markets for rural communities, and empower female entrepreneurship, among other benefits," said Elsie Kanza, Head of the Regional Agenda, Africa; Member of the Executive Committee. "Action by Africa's leaders and international partners on an agreed set of priorities can ensure e-commerce is a force for sustainable development. With e-commerce policy debate ramping up in the region and new partnerships for capacity-building on the rise, now is a critical time to consolidate focus."
Albert M. Muchanga, African Union Commissioner for Trade and Industry, said: "E-commerce is the future, and Africa will fully leverage it to secure hers."
Each action item identifies challenges and sets goals to help policy-makers navigate the multi-dimension e-commerce landscape. It offers ways to address the challenges – including through public-private collaboration – and calls on the international development community to step up. It suggests how African economies may best use domestic, regional and international policy, given the borderless potential of e-commerce.
"The future of trade is digital, and a large component of this is e-commerce, which has the potential to transform how businesses in Africa produce, sell and consume goods and services," ITC Executive Director Arancha González said. "This eight-point plan sets out the e-commerce ecosystem in which governments and the business community need to invest in order to harness the power of the digital marketplace."
The eight agenda action items are:
Refresh policies
Expand connectivity
Upgrade logistics
Enable e-payments
Manage data
Grow the tech industry
Coach small business
Join forces
The agenda recognizes the importance of the larger ecosystem of digital technology and supporting elements.
"Africa's E-commerce Agenda is a thoughtful, concrete and actionable workplan to promote inclusive digital trade that benefits individuals, with small businesses set to gain most," said Ambassador Demetrios Marantis, Senior Vice-President, Global Head of Government Engagement Primary Organization at Visa Inc. "Visa is proud to be implementing this agenda, along with private- and public-sector partners, to realize the promise of e-commerce across the continent."
The African Union Commission, together with the Economic Commission for Africa and other relevant stakeholders, have been tasked by governments in the region to develop a digital trade and digital economy development strategy by February 2020. The World Economic Forum and the International Trade Centre stand ready to work with partners to advance progress.
The agenda is the result of consultations at two regional public-private dialogues. The first was held alongside the Africa eCommerce Week in Nairobi, Kenya in December 2018 and attended by 60 participants. The second took place during the Transform Africa Summit in Kigali, Rwanda in May 2019, with 25 high-level stakeholders. The Agenda was circulated to the eTrade Africa Community; the broader eTrade for all network led by the United Nations Conference on Trade and Development (UNCTAD); the World Economic Forum Africa Regional Business Council; and the World Economic Forum Global Future Council on International Trade and Investment. The Agenda also benefited from written comments from organizations and entities active in the region.