Huawei Helps Tunisia Promote Industry's Digitalization Development
Huawei and Tunisia have agreed to strengthen cooperation on digital development in several that country's key economic sectors, including: transportation, education, smart city and energy. Huawei's President for the Middle East and Africa, Yi Xiang, met with Tunisian Prime Minister Youssef Chahed to exchange views on how best to promote digital transformation of Tunisian industry. In 2017, Huawei signed a "Strategic MOU of Tunisia Digital 2020" with Tunisia's Ministry of Communication Technology and Digital Economy and the recent high-level meeting is a follow-up on that agreement to deepen cooperation in digital transformation projects.
Prime Minister Chahed expressed gratitude to Huawei for its continued contributions in Tunisia. Tunisia aims to promote social and economic development and employment through ICT development and is also committed to building Tunisia as a model of a regional digitalization center and ICT hub. The Prime Minister further expressed his hope to increase cooperation with China and welcomed more Chinese companies, like Huawei, to invest, develop and succeed in Tunisia.
Huawei's Yi Xiang said, Huawei is actively participating in the "Digital Tunisia 2020" national strategy and contributing to the digitization of various industries in Tunisia. By implementing the "Strategic MOU of Tunisia Digital 2020", Huawei will help Tunisia promote digital transformation, create employment opportunities and strengthen the education and training of both sides for Tunisian ICT talent. At the same time, Huawei will continue to promote the exchange of experts between China and Tunisia and encourage further development of Tunisia's ICT industry.
Huawei has operated in Tunisia since 1999 and has extensive and in-depth cooperation with local major telecom operators, government and industry customers. Over the years, Huawei has trained more than 1,000 ICT professionals for Tunisia. The proportion of local employees of Huawei Tunisia is more than 90%. Huawei has established a regional French speaking talent center and regional service resource center in Tunisia and launched the "Huawei ICT Academy" project. Through Huawei's "Seeds for the Future" program, summer internships and ICT skills competition, the company promotes Tunisia as the regional ICT talent center. At the same time, Huawei adheres to the concept of "open, cooperation and win-win" and follows the "platform + ecosystem" cooperation model. Huawei is committed to building partnerships with local companies for mutual growth and exploring potential markets together in other countries.
ADB Project to Promote Rural Entrepreneurship in Nepal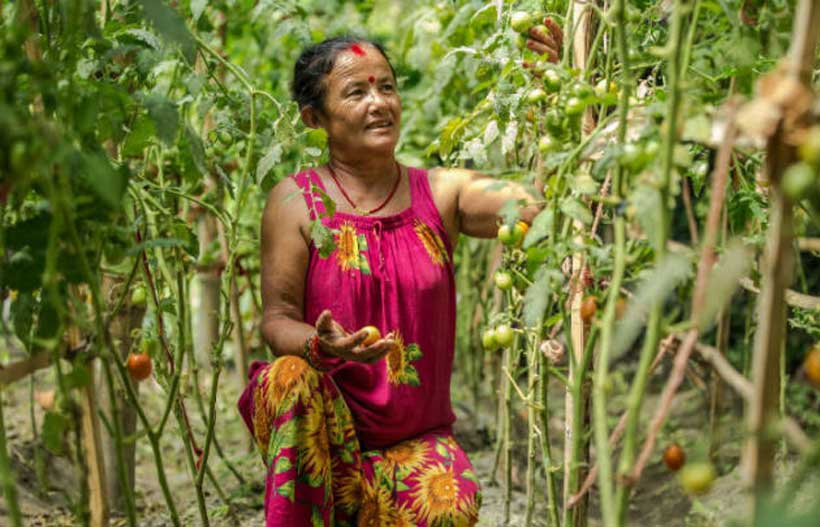 The Asian Development Bank (ADB) has approved a $50 million loan for a project that will improve the livelihoods and increase incomes of small farmers in Nepal by helping them in the financing, development, and operations of rural enterprises.
"Rural enterprises have a huge potential in contributing to the economy of Nepal, but this potential has to be realized by providing them with the necessary boost they need, both financially and technically," said ADB Senior Portfolio Management Specialist Ms. Mayumi Ozaki. "The ADB project will help provide much-needed financing to subsistence farmers, through the Small Farmers Development Bank (SFDB), so they can develop their enterprises and improve their livelihoods."
Agriculture plays a significant role in Nepal's economy, contributing about 27% of the country's gross domestic product and employing about 70% of the population. However, the sector is largely subsistence in nature, with a heavy focus on primary production of crops and livestock, which is not enough to move rural households out of poverty. Shifting from current subsistence agricultural production to value-adding rural enterprises can help rural households improve their income stream.
The Rural Enterprise Financing Project will help improve rural enterprises' and cooperatives' access to finance, addressing the low appetite of formal financial institutions in financing rural enterprises given that only about a quarter of banks' total loan portfolios go to micro, small, and medium-sized enterprises. This aversion to rural enterprise financing stems from banks' limited rural outreach; limited knowledge and risk assessment capacity in rural enterprise financing; and rural enterprises' difficulty in securing valid loan collateral.
ADB's assistance will help develop and finance at least 50 collective enterprises—which include commercial farming, milk collection centers, mustard oil mills, rice mills, as well as seed and tea processing factories—with value chain development and business facilitation support. This will be coursed through SFDB, which will make loans of up to NRs20 million ($175,132) to a collective enterprise with shareholders comprised of at least 40% women.
The project, meanwhile, will support about 500 individual small farmers, at least 30% being women, who are willing to start or expand their individual enterprises, with loans of up to NRs5 million. The project will also provide technical support including capacity building in finance, business appraisal, due diligence, risk assessment, financial management, and safeguards.
ADB will also provide grants of $500,000 from the Technical Assistance Special Fund and $250,000 from the Financial Sector Development Partnership Special Fund for the project, which is due for completion in mid-2025.
Climate change: Scientists warn over impact on food security and oceans
UN climate scientists presented MEPs with new evidence on how climate change is affecting food production and oceans.
The Intergovernmental Panel on Climate Change is the United Nations body for assessing the science related to climate change. In August, it presented a report on climate change and land and in September one on the oceans and cryosphere in a changing climate. The reports are the latest scientific input for the UN climate summit COP25 to be held in Madrid in December.
The scientists behind the reports presented their findings to Parliament's environment, development and fisheries committees on Wednesday 6 November.
Food production and climate change a two-way street
Professor Jim Skea told MEPs climate change was exacerbating land degradation, such as erosion and pollution, which in turn affects infrastructure and people's livelihoods. Better land management can help tackle climate change but it must be complemented by other action, he added.
Dr Jean-François Soussana noted that the food system accounts for between a fifth and a third of all greenhouse gas emissions caused by humans. At the same time, climate change affects food security through declining crops of wheat and maize. He warned that in future the stability of our food supply would decrease further as the magnitude and frequency of extreme weather events increases.
Melting ice, rising seas
According to scientists, the rise in sea level is accelerating, mainly due to the Greenland and Antarctic ice sheets melting faster.
Professor Hans-Otto Pörtner warned that in a business as usual scenario the sea level is estimated to rise about five metres by 2300. In addition, in warming oceans marine life has access to less oxygen and nutrients, putting food security at risk for communities dependent on seafood.
Pörtner added: "To minimise the severity of the impact of climate change, every bit of warming matters, each year matters, each choice matters, and most importantly, political and societal will matters."
Cybersecurity: A Crucial Element of Socio-economic Stability and Prosperity
Cybersecurity has become a key safeguard to future socio-economic prosperity and stability as industries are transitioning towards data- and technology-driven business models and governments grapple with the implications of the Fourth Industrial Revolution. More than 80% believe that risk of cyberattacks will increase in the year ahead. With an estimated pricetag of $90 trillion worldwide, there is a rising imperative to safeguard individuals and businesses.
Under the theme Enabling Leadership for a Secure Digital Future, over 150 leaders and experts in the cybersecurity, policy, regulation and technology fields are meeting at the second annual World Economic Forum Annual Meeting on Cybersecurity in Geneva, Switzerland, to address three priorities: Strengthening global cooperation for digital trust and security, securing future digital networks and technology, and building skills and capabilities for the digital future.
Meeting participants include government representatives from G20 countries, civil society organizations and academia, and prominent cybersecurity leaders from companies representing a cross-section of industries in the private sector. Ten international organizations, 18 countries and over 20 specialized agencies are taking part.
"As the international organization for public-private cooperation, the World Economic Forum is leading a global effort to drive systemic change on the most pressing cybersecurity issues. We believe that this change will be most impactful if the private sector and the public sector work on solutions together," said Alois Zwinggi, Head of the Centre for Cybersecurity.
Key sessions include preparing for future threats, how to secure smart cities, increasing security by replacing passwords and building cyber-resiliance. Leadership, governance and cooperation were key themes.
The Forum, as the International Organization for Public-Private Cooperation, is offering its Platform on Cybersecurity and Digital Trust to allow the participants to drive the cybersecurity agenda for the coming year, to share information on emerging cyber-threats, jointly assess the risks of emerging technologies and collaborate on urgent action to combat cybercrime.