Analysis of Alon Confino's "A World Without Jews: Interpreting The Holocaust"
Following the period of moderate engagement with the Holocaust between 1945 and 1975, Holocaust perception from the mid-1970s to the present has been characterized by two simultaneous trends. The first trend is prominent in miscellaneous fields such as history, philosophy, the arts, and the literature has involved a strenuous attempt to acknowledge as well as realize the Holocaust and to cope with the difficulty of representing it. The second tendency might appear to stand in opposition to the intense discussion of the limits of Holocaust representation, is manifest in the massive cultural production of the Holocaust in history books, novels, comics, plays, films and other artistic vehicles.  In general, taking into consideration of Nazi policy towards Jewish, there are three overriding notions:
The Holocaust, according to Saul Friedlander, was determined by the centrality of ideological-cultural factors as the prime movers of Nazi policies in tandem with the Jewish issue, depending mainly on circumstances, institutional dynamics, and essentially… on the evolution of the war… The anti-Jewish drive became ever more extreme along with the radicalization of the regime's goals and then with the extension of the war… The context of the war has been viewed as the breeding ground for the extermination and annihilation of Jews. Germans in occupied Eastern Europe… were living in a context in which the expulsion, even the extermination, of entire peoples was publicly discussed, a readiness to indulge in brutality and fanaticism was ubiquitously demanded, and the actions of individuals were legitimized by history and politics.
The war in general but especially the war on the Eastern Front, following the German invasion of the Soviet Union on 22 June 1941, was fought as a racial ideological struggle for life or death, whose prime enemies were the Bolsheviks and Jews. The barbarization of war on the Eastern Front, a cumulative result of the scale of the fighting, geographical conditions, and ideological indoctrination, led to killing and extermination. The notion of the radicalization of racial ideology has been important for capturing the contingency that ran through the making of the Holocaust. The radicalization is no longer understood as a realization of long-term plans or as inherent in the system, but rather as the outcome of plans for the deportation of the Jews that were always being revised and extended. Holocaust is squarely placed within the context of the regime's overall racial ideology. The 'current scholarly consensus, writes Herbert, is that those who organized and carried out the extermination were committed ideologies who wanted to build a better world through genocide. Was there a master plan on the part of Adolf Hitler to launch the Holocaust? Intentionalists argue there was such a plan, while functionalists argue there was not.
Did the initiative for the Holocaust come from above with orders from Adolf Hitler or from below within the ranks of the German bureaucracy? Although neither side disputes the reality of the Holocaust, nor is there a serious dispute over the premise that Hitler (as Führer) was personally responsible for encouraging the anti-Semitism that allowed the Holocaust to take place, intentionalists argue the initiative came from above, while functionalists contend it came from lower ranks within the bureaucracy. Christopher Browning coined the term 'moderate functionalism', in which the centrality of Hitler's belief and the role was recognized, but without an original grand design to kill the Jews. Philippe Burrin's notion of 'conditional intentionalism' recognized the centrality of evolving circumstance during the war but continued to emphasize Hitler's intention to exterminate the Jews.
"Heimat" idea as a Nazi formula
The Nazis took the Heimat idea, radicalizing and using it for their ideological purposes. It can be argued that here is another example of the hegemony of race. It was perceived as essential to Germanness. The main point rather is that the Nazis identified their sentiment of nationhood, localness, and political legitimacy with the Heimat idea: the revolutionary idea of race was thus built on tradition, and the racialized Heimat idea fitted within the boundaries of the Heimat genre that existed before and after the Third Reich, as the Nazis articulated their Heimat in familiar, traditional rhetoric and images. It is not so much race that made sense of Heimat in the Third Reich, as the Heimat idea that gave meaning to racial sentiments, making them amenable, legitimate, and familiar. There are two main directions towards the Holocaust perception: local and central approach.
The local history of the Holocaust in the hamlets of Eastern Europe is possible once we rethink the interpretative framework of racial ideology, the radicalization of Nazi policy, and the context of war. The former one rearranges these categories in significant ways: it shifts the focus from the war conditions of the Wehrmacht soldiers to the communal relationships between Jews and eastern Europeans; from Nazi racial ideology to In Bartov's words, 'the obvious though long-underestimated fact that the Holocaust cannot be understood without tracing its imagery, fantasies, passions, and phobias, as well as practices and legislation, to medieval Europe and centuries of Christian anti-Jewish theology, incitement, and demagogy, from the radicalization of Nazi policies to the dynamic of social, political, economic, and cultural relationship on the local level.
According to the central approach, Germans, in the years following 1933, constructed a moral community based on anti-Semitic fantasies that made the persecution and extermination of the Jews possible by making them conceivable. At this historiographical juncture, we view the Holocaust as a problem of culture: the making of and believing in a moral community of fantasies. Third Reich was revolutionary but not as revolutionary as was argued by contemporaries and current historiography: it was a revolution based on continuities. It was a world made by a fusion of German and Nazi identities in a way that linked Germans in the Third Reich to pre-1933 traditions and forms of belief, and where the extermination of 1941 to 1945 was part of the symbolic universe of Germany between 1933 and 1941.
To sum up, ideology, in particular, racial ideology was a crucial point for Hitler's Germany. In the case of radicalization of racial ideology, the main step was led to extermination and annihilation of Jews community within the context of war and the Nazi policy in order to reconstruct European society without Jews. Of course, the Holocaust is still a contemporary history. Survivors are still alive and their nightmare will never be over as long as they live. The attempt to exterminate the Jews is and will remain a moral signifier of Judeo-Christian civilization. In this way, we try to consider views of the Holocaust as a European occurrence, as part of a larger Nazi attempt to reorder European civilization, as linked to other Nazi persecutions and genocides, to colonial imagination and dreams of empire. Moreover, 'cultural history, memories, methods, in particular ideologies in its contemporary sense' has been a highly important component of Holocaust research from its earliest beginnings.
Education For All – Our Investment in Humanity
Authors: Rt. Hon. Gordon Brown and Yasmine Sherif
Millions of children are experiencing a world being ripped apart. Armed conflicts, climate change, forced displacement and other massive shocks are depriving them of their inherent human right to go to school and dream of a better world.
As a global community, we must unite in our efforts to ensure these crisis-affected girls and boys are able to access safe learning environments. This is our investment in peace, our investment in economic security, and our investment in sustainable development.
We live in very uncertain times. Only by providing education for all can 'win the human race' and save humanity from the unrelenting forces of chaos and uncertainty looming at our doors.
Recent estimates from the United Nations global fund for education in emergencies & protracted crises, Education Cannot Wait, indicate that the number of crisis-impacted children in urgent need of education support worldwide has tripled from 75 million in 2016 to 222 million today. Of these, as many as 78 million are out of school altogether. This is unacceptable. This is unsustainable.
Without the safety, hope and opportunity that a quality education provides, these 222 million children face never-ending cycles of poverty, hunger, sexual violence, recruitment into armed groups and other assaults on their humanity.
When children miss out on learning in global hotspots like Afghanistan, Haiti, Iraq, Ukraine and South Sudan, it not only has a devastating impact on their individual lives, it also has a massive impact on our global economy and our tireless efforts to build peace in our times.
And yet, education is severely underfunded – especially where it is needed most.
In 2021, it was estimated that we would need US$3 billion to provide education support for the millions of crisis-impacted children worldwide that need our help. Yet more than three-quarters of that humanitarian appeal (77%) was left unfilled.
With the war in Ukraine, COVID-19, climate change, the strong possibility of a global economic recession, massive population displacements and other factors continuing to disrupt development gains, the prospects for 2023 and beyond look even more dire. Especially for children.
We can do better. We must do better. Together, we will do better.
Education provides a bridge out of crisis and a pathway toward true sustainable development. It protects children from assaults and other human rights violations and provides girls with a chance to realize their full potential.
Serving as the UN Special Envoy for Global Education and as the Director of Education Cannot Wait, we urge world leaders, public and private sector donors to place education financing – especially for the world's most vulnerable children – on top of the international agenda.
Think about the return on investment. For every dollar invested in girls' education, we see US$2.80 in return. And, by making sure all girls complete their secondary education could boost the gross domestic product in developing countries by 10% on average over the next decade.
Imagine what those returns mean for the world's leading businesses? Imagine what those returns mean for the future of girls everywhere? Imagine what those returns mean for our global community?
Efforts are already underway. Since its inception in 2016, Education Cannot Wait has already mobilized over US$1 billion and reached over 7 million vulnerable children with holistic, quality education. With ongoing support from Germany, United Kingdom, USA and other key donors, the Fund will reach another 20 million children in the next four years and catalyze global support to realize 222 Million Dreams.
In places like the Democratic Republic of the Congo, this new funding means girls have the chance to be child scholars and not child brides. In Bangladesh, Rohingya refugees that have lived through the unimaginable horrors of persecution and genocide are able to dream of becoming doctors and teachers.
And, in Afghanistan, this means pressing for a return to all girls – without exception – at the primary, secondary and tertiary levels, while holding leaders accountable for violations of International Humanitarian Law, and supporting local partners in delivering on the humanitarian imperative.
On 16-17 February, world leaders will converge on Geneva for the Education Cannot Wait High-Level Financing Conference. Following promises made at the UN-Secretary General's Transforming Education Summit in September 2022, this is a crucial moment to invest in the future of girls and boys everywhere.
By delivering on our promise of universal education we have the unique opportunity to make our mark on history and save humanity from the darkness that looms at our borders. This is our chance to build a better world for generations to come.
Misinformation Backfire on the COVID-19 Vaccine – Exposed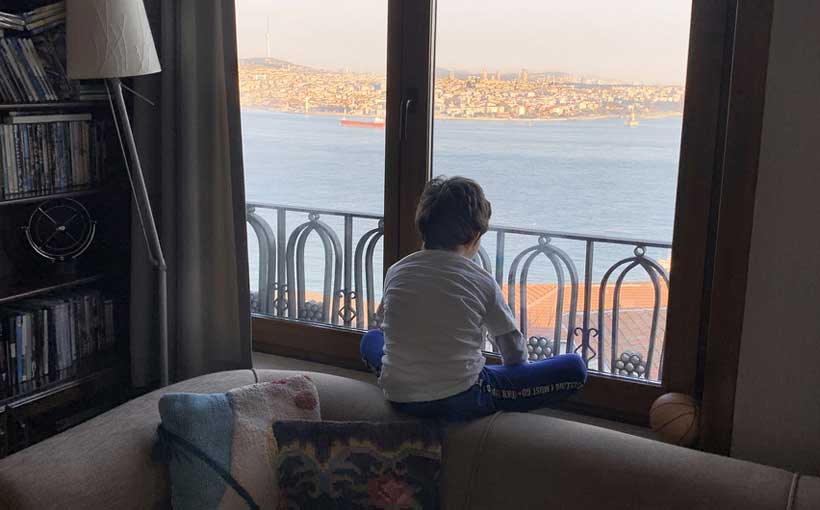 The Government of Canada continues a relentless effort to denigrate opposition to COVID-19 vaccines by sourcing The Council of Canadian Academies (CCA) to report on misinformation or supposed 'bad actors' contributing to a lack of adherence to public health measures and to vaccine hesitancy. The analysis, released on January 26th, suggests exaggerations or hoaxes led up to 2.3 million people delaying or refusing to get vaccinated and an estimated cost of $300 million to the Canadian healthcare system during 2021.
The CCA report states that 'Given the importance of this issue, it is imperative that we invest in understanding the sources and consequences of misinformation, and the strategies being used to combat it…'. What does that really mean? Alex Himmelfarb, Chair of the expert panel seemed to be clear when he stated the unchecked threat of "Misinformation has become a global problem and a defining issue of our time". It would seem the council may be giving cover for governments to act upon the findings in the report.
It is not uncommon for those pointing fingers to be doing the things they are accusing others of doing. This is evident in this report that states misinformation 'can leave us vulnerable to baseless fears… and exploitation by those who promote misinformation for profit or power. On a collective level, it erodes trust, fosters hate, undermines social cohesion, and diminishes our capacity for collective action'. The audacity of their claims is becoming more evident over time when contrary vaccine information comes to light.
Did it ever dawn on these experts to consider the actions by those in authority, whether government, big pharma, and health officials, caused fear of death and pushed many over the 'coercion cliff' to inject an experimental jab? Public trust waned when leaders said the vaccine prevents Covid-19; yet many who are vaccinated were infected with the virus and yet; boosters continue to be mandated in perpetuity. What about the lack of transparency on adverse effects and deaths following an emergency injection. Leaders ostracized vaccine hesitancy, yet governments allowed the makers of the vaccine to seal their mRNA documentation from the public for decades. All this while people lost their job over mandates, forced to wear masks, schools were closed, and businesses were shuttered. These actions by leaders caused significant fears of control over one's own body and livelihood. In turn, governments and the media leveraged the hesitancy by mockingly denouncing outlandish conspiracies rather than addressing substantiative questions.
Well, who were the some of the bad actors providing misinformation who were in some cases removed or banned on social media platforms and search engines.
Dr. Robert Malone, an internationally recognized 30-year vaccinologist and original inventor of mRNA vaccination technology and the mRNA platform delivery technologies, including holding numerous patents in these fields with over 100 scientific publications and 12,000 citations, questioned the safety and bioethics of how the COVID-19 genetic vaccines were developed and forced upon the world.
Malone discovered many short-cuts, database issues, issues in the developments of the Spike protein-based genetic vaccines; while advocating for drug repurposing and the rights of physicians, and finally the unethical mandates for administering experimental vaccines to adults and children by authoritarian governments being manipulated by large corporations to such an extent that they no longer represent what is in the best interest of humanity. This once acclaimed doctor has been attacked, censored, and was suspended from Twitter for dissenting.
Dr. Angelique Coetzee, the South African doctor who informed the world of a new coronavirus variant, was bewildered to see the world turned upside down over a virus where no one dying, mild symptoms, and those already vaccinated being infected. Coetzee said, "I have been stunned at the response. No one in South Africa has been hospitalized with the omicron variant, nor has anyone believed to have fallen seriously ill with it."
An analysis by Luc Montagnier, a world top virologist and Nobel Prize winner for his work in discovering HIV as the cause of AIDs. He said the world is silent about Antibody-Dependant Enhancement (ADE) where the vaccine is creating the variants by forcing the virus to find a way to stay alive and mutate. We just don't know the extent of the vaccine's ability to manipulate variants.
Two of the FDA's top regulators, Marion Gruber, director of the FDA's Office of Vaccines Research and Review (OVRR), and OVRR Deputy Director Phil Krause, resigned as increased pressure mounted to authorize vaccine booster shots and doses for young children under the age of 12. Gruber had been with the FDA for more than 30 years, and Krause has been at the agency for more than a decade. Their departure is a huge loss for the agency with key roles in addressing critical vaccine-related issues and side-effects.
Retsef Levi, the Professor of Operations Management at MIT, whose expertise includes analytics and risk management in health systems, shared the harm mRNA vaccines are causing in young people. "The evidence is mounting and indisputable that mRNA vaccines cause serious harm including death, especially among young people. We must stop giving them immediately!"
Levi conducted an analysis of EMS calls and diagnosis data that revealed some very concerning signals. "We detected an increase of 25% in the cause with cardiac arrest diagnosis among ages 16 to 39. In the first half of 2021, exactly when the vaccination campaign in Israel was launched." Apparently, Levi detected statistically significant temporal correlation between the number of the Pfizer vaccine doses administered to this population and the number of EMS calls with cardiac arrest diagnosis. Levi elaborated on similar data found in numerous countries that indicated the rates of heart damage following the vaccine are likely to be significantly higher than the rates detected by clinical diagnosis.
Can we conclusively infer that the mRNA inventor, a Nobel Prize winner, an esteemed doctor who accurately assessed the Omicron variant, two FDA top regulators, and a MIT expert are some how less informed than a panel of academia? It is now clear that social media, specifically the Twitter police, censored critical voices that would have allowed for opposing transparency to that of government or Big Pharma churning out a singular narrative to mandate a vaccine that they claim is safe.
The strategies that the panel may be suggesting in combatting misinformation became dangerously clear when Dr. Scott Gottlieb, the former commissioner of the Food and Drug Administration and now a member of Pfizer's Board of Directors may have breached a conflict of interest. Gottlieb emailed Twitter's Washington office, after seeing a tweet disapproving the Covid vaccines. The tweet was posted by Dr Brett Giroir, the former assistant secretary of health and four-star admiral in the U.S. Public Health Service Commission Corps, who touted the superiority of natural immunity over vaccine-conferred immunity.
While Gottlieb never demanded the tweet be labeled as misleading, just by bemoaning the message as corrosive and potentially driving negative news coverage seemed to be enough to move Twitter to act on its violation of its misinformation policy against Giroir's tweet. Another expert shot down. With Pfizer's mRNA-related drugs making up most of its record $100 billion revenue this past year, and Gottlieb making a reported $365,000, who can blame him for his effort.
In a rare moment as it becomes less comfortable in a shrinking box to get out from the downplaying of adverse reactions people are suffering from the vaccinations, CDC Deputy Director Tom Shimabukuro admitted during a meeting with various federal health officials that the CDC is aware of some individuals suffering "debilitating illnesses" following receipt of the mRNA shots sometimes described as COVID-19 vaccinations. "We are aware of these reports of people experiencing long-lasting health problems following COVID vaccination." Shimabukuro also presented information during the presentation that suggested individuals who get the common influenza vaccination at the same time as the mRNA shots may be at higher risk of stroke. It is important to notice that Shimabukuro said the vaccine are shots and only described as vaccines. Amazing admission, finally.
In another alarming development, during a sting operation by Project Veritas, they caught the apparent director of science and development for Pfizer claiming the company 'directed evolution' research to make the virus more potent. Pfizer, in response to the undercover video, admitted they engineered Covid viruses and tested new mutations against Covid antiviral drugs. Considering the lab leak of the coronavirus from the Wuhan Institute of Virology in China that turned our world upside down, this practice by Pfizer to experiment on the virus could very well result in a greater catastrophe. Did government know and approve of this apparent risky 'gain of function-type' research, and would Pfizer reap even greater profits with enhanced pathogens to treat a mutated or manufactured variant?
The fear for many continues. The World Health Organization chief, Tedros Adhanom Ghebreyesus warned the world on January 30th, to keep getting vaccinated and boosted. With an increasing global resistance to compulsory vaccination regimes, the WHO chief called for a fight against "misinformation" from contrary sources about the pandemic. The meeting ended with a statement urging States Parties to monitor individual and public response to the implementation of Public Health and Social Measures on the acceptability of COVID-19 vaccines and implement measures….
The pandemic has created the misinformation blueprint for future emergencies to lockdown, censor, spy, and detain those who do not fall in line or oppose the regime. The persecution begins with the likes of Pfizer CEO Albert Bourla when he said people who spread misinformation about his company's profitable Covid-19 vaccines are criminals. Then, at the direction of the powerful, comes censoring and shadow banning opposing expert opinions.
If you are a real thorn in the side of the government's narrative, targeted surveillance will take place as it was discovered on January 29th when military operatives in the UK's "information warfare" 77 Brigade pursued and monitored social media posts of politicians, journalists, and ordinary people who dissented or were simply scared about the official pandemic response. Lastly, if you are on the front lines demonstrating against lockdowns or failing to take the jab, you are apprehended and sequestered or jailed as was the case in China, Australia, and Canada during the Freedom Convoy demonstrations.
What have we learned? When actions and comments result in fear, it becomes the motivating tool to absolve you from the fear by those who created the distress and handed the power to find a way to control your fear. The deceit is like the tossing sea filled with destruction, which can not rest, whose waves turn up mire and mud.
What is the next chapter in the fallout of the pandemic? Excess mortality rates across the world.
Delivering On Our Promise of Universal Education
Our investment in education – especially for children caught in crisis and conflict – is our investment in a better future.
Co-Signed by: Federal Councillor of the Swiss Confederation, Ignazio Cassis; Federal Minister for Economic Cooperation and Development, Germany, Svenja Schulze; Minister of Education, Niger, Ibrahim Natatou; Minister of International Development, Norway, Anne Beathe Tvinnereim; Minister of General Education and Instruction, South Sudan, Awut Deng Acuil; Minister of Education, Colombia, Alejandro Gaviria; Former UK Prime Minister, UN Special Envoy for Global Education and Chair of ECW's High-Level Steering Group The Rt. Hon. Gordon Brown
As we mark the International Day of Education, world leaders must make good on their promise of providing quality education for all by 2030.
Education is our investment in peace where there is war, our investment in equality where there is injustice, our investment in prosperity where there is poverty.
Make no mistake about it, there is a global education crisis that threatens to unravel decades of development gains, spur new conflicts, and upend economic and social progress across the globe.
As UN Secretary-General António Guterres highlighted at last year's Transforming Education Summit: "If we are to transform our world by 2030 as envisaged by the Sustainable Development Goals, then the international community must give this (education) crisis the attention it deserves."
When Education Cannot Wait (ECW), the United Nations global fund for education in emergencies and protracted crises, was founded in 2016, we estimated that 75 million crisis-impacted children required education support. Today, that number has tripled to 222 million.
Of the 222 million children whose right to an education has been ripped from their hands by the multiplying impacts of conflict, climate change and other protracted crises, an estimated 78 million are out of school all together – more than the total populations of France, Italy or the United Kingdom.
Even when they are in school, many are not achieving minimum proficiencies in reading or math. Think about this terrifying statistic: 671 million children and adolescents worldwide cannot read. That's more than 8% of the world's total population. That's an entire generation at risk of being lost
As we have seen from the war in Ukraine, the challenges of the Venezuelan migration to Colombia and South America, the unforgiveable denial of education for girls in Afghanistan, and a devastating climate change-driven drought in the Horn of Africa that has created a severe hunger crisis for 22 million people, we are living in an interconnected world. The problems of Africa, the Middle East, South America, and beyond are the problems of the world that we share together
Every minute of every day, children are fleeing violence and persecution in places like Myanmar, the Sahel, South America and the Middle East. Every minute of every day, boys are being recruited as child soldiers in Somalia, the Central African Republic and beyond. Every minute of every day, the climate crisis brings us closer to the end of times, and children go hungry because they are denied their right to go to school, where they might just have their only meal of the day. And amid conflict, migration and climate change, governments like Colombia are struggling to secure the most basic living and education conditions for children in hard-to-reach borders.
It's an assault on our humanity, a moral affront to the binding promises outlined in the Universal Declaration of Human Rights, and a giant step backwards in our persistent efforts – against all odds – to find peace in our times.
There is hope. By embracing a new way of working and delivering with humanitarian speed and development depth, ECW and its strategic partners have reached 7 million children in just five years, with plans to reach 20 million more over the next four years.
Imagine what an education can mean for a child of war? In the Democratic Republic of the Congo, 13-year-old Nyota lost her father and brothers in a brutal attack on her village. Her family's home was burnt to the ground.
In a country where 3.2 million children are out of school, Nyota's future was bleak. Would she be a child bride, the victim of sexual violence, another tragic statistic in a forgotten crisis?
No. She did not give up. With the support of an innovative programme funded by ECW, Nyota is back in school. "When I have completed my studies, I dream of becoming the President of my country to end the war here. That will allow children to study in peace and not endure the same horrible things that I have."
Nyota is not alone: we have received inspiring letters from girls and boys in over 20 crisis-affected countries across the world that underscore the amazing value of education in transforming lives and creating a better future for generations to come.
On February 16, world leaders are gathering for the Education Cannot Wait High-Level Financing Conference in Geneva. Hosted by ECW and Switzerland – and co-convened by Colombia, Germany, Niger, Norway and South Sudan – the conference provides world leaders, businesses, foundations and high-net-worth individuals with the opportunity to deliver on our promise of education for all. The aim is to raise US$1.5 billion for the next four years.
As the co-conveners of this seminal event, we are calling on the people of the world to invest in the promise of an education. It's the best investment we could make in delivering on the Sustainable Development Goals.
Nyota and millions like her are not giving up on their dream, and we shouldn't give up on them. We have promises to keep.