Talking to Rouhani: Is Trump shooting from the hip or following a script?
Message to Abu Dhabi, Riyadh and Tel Aviv: Not to worry, US President Donald J. Trump has no intention of meeting his Iranian counterpart, Hassan Rouhani, unconditionally.
On the contrary, Mr. Trump's surprise announcement that he is willing to talk to Mr. Rouhani is likely part of a plan formulated almost a year before he returned to government service by his national security advisor John R. Bolton.
The announcement took many by surprise and threatened to reinforce the impression, even among America's closest friends in the Middle East, that Mr. Trump was a supportive but unpredictable and unreliable ally.
His offer to talk to Mr. Rouhani appeared to put in doubt his withdrawal in May from the 2015 international agreement that curbed Iran's nuclear programme and re-imposition of harsh economic sanctions aimed at destabilizing, if not toppling Iran's government.
Mr. Bolton's plan suggests otherwise.
He published his plan, drafted at the request of Mr. Trump's then strategic advisor, Steve Bannon, in August of last year after he had lost hope of presenting it to the president in person.
The plan meticulously lays out the arguments Mr. Trump employed to justify the withdrawal from the nuclear agreement and steps the United States should take to garner international support for the sanctions regime.
"Iran is not likely to seek further negotiations once the JCPOA is abrogated, but the Administration may wish to consider rhetorically leaving that possibility open in order to demonstrate Iran's actual underlying intention to develop deliverable nuclear weapons, an intention that has never flagged," the plan said. JCPOA is the acronym for the nuclear accord's official designation, the Joint Comprehensive Plan of Action.
Mr. Trump's surprise announcement hardly proves the allegation that Iran intends to develop a military nuclear capability, but it does constitute an attempt to gain the moral high ground and weaken European, Russian and Chinese support for the agreement by demonstrating that Iran is recalcitrant and unwilling to come to the table.
The president's offer puts Iran in a bind. Refusal to talk serves Mr. Trump's purpose. An agreement to engage would have increased domestic hardline pressure on the Iranian president and involved him in discussions that given US policy had little chance of success.
US Secretary of State Mike Pompeo and Rouhani advisor Hamid Aboutalebi said as much in separate statements in the wake of Mr. Trump's offer.
"If the Iranians demonstrate a commitment to make fundamental changes in how they treat their own people, reduce their malign behaviour, can agree that it's worthwhile to enter in a nuclear agreement that actually prevents proliferation, then the president said he's prepared to sit down and have a conversation with him," Mr. Pompeo clarified.
Mr. Aboutalebi suggested that Mr. Rouhani would be willing to meet Mr. Trump if he demonstrated "respect for the great nation of Iran," returned to the nuclear deal, and reduced his hostility towards the Islamic republic.
Mr Aboutalebi was probably referring not only to Mr. Trump's long-standing anti-Iranian bluster as well as his withdrawal from the agreement and re-imposition of sanctions, but also to Mr. Bolton's plan that appears to embody the guidelines of the president's policy.
"With Israel and selected others, we will discuss military options. With others in the Gulf region, we can also discuss means to address their concerns from Iran's menacing behaviour," the plan suggests.
Few believe that either the United States or Iran wants a direct military confrontation.
Mr. Bolton as well as other associates of Mr. Trump have however been unequivocal in their calls for regime change in Tehran and their support for demands for the violent overthrow of the Iranian government by an Iranian exile group that is well-connected with Western governments and political elites but has little apparent support in Iran.
So has Saudi Prince Turki al-Faisal, the former head of the kingdom's intelligence service and past ambassador to Britain and the United States, who is believed to often echo views that Crown Prince Mohammed bin Salman prefers not to voice himself.
Mr. Bolton's plan contains building blocks for attempts to destabilize Iran not only by squeezing it economically but also by spurring insurgencies among the country's ethnic minorities.
The plan envisions official US support "for the democratic Iranian opposition," "Kurdish national aspirations in Iran, Iraq and Syria," and assistance for Baloch in the Pakistani province of Balochistan and Iran's neighbouring Sistan and Balochistan province as well as Iranian Arabs in the oil-rich Iranian province of Khuzestan. It also suggests expedited delivery of bunker-buster bombs to US allies.
Mustafa Hijri, head of the Kurdistan Democratic Party of Iran (KDPI), met last month during a visit to Washington at the invitation of the Trump administration with Steven Fagin, the then head of the State Department's Office of Iranian Affairs, who has since been appointed counsel general in Erbil in Iraqi Kurdistan.
The KDPI has recently stepped up its attacks in Iranian Kurdistan, killing nine people weeks before Mr. Hijri's meeting with Mr. Fagin. Other Kurdish groups have reported similar attacks. Several Iranian Kurdish groups are discussing ways to coordinate efforts to confront the Iranian regime.
A Saudi think tank, believed to be backed by Prince Mohammed, called last year in a study for Saudi support for a low-level Baloch insurgency in Iran.
Pakistani militants have claimed that Saudi Arabia has stepped up funding of militant madrassas or religious seminaries in Balochistan that allegedly serve as havens for anti-Iranian fighters.
Said Iran scholar Ahmad Majidyar: "Iran's south-eastern and north-western regions – home to marginalized ethnic and religious minorities – have seen an uptick in violence by separatist and militant groups… Sistan and Baluchestan can be a breeding ground for local militant and separatist movements as well regional and international terrorist groups."
Economic reform in the Gulf: Who benefits, really?
For Gulf leaders, long-overdue economic reforms were never going to be easy.
Leaders like the crown princes of Saudi Arabia and the United Arab Emirates, Mohammed bin Salman and Mohammed bin Zayed, quickly discovered that copying China's model of economic growth while tightening political control was easier said than done. They realised that rewriting social contracts funded by oil wealth was more difficult because Gulf Arabs had far more to lose than the average Chinese. The Gulf states' social contracts had worked in ways China's welfare programmes had not. The Gulf's rentier state's bargain—surrender of political and social rights for cradle-to-grave welfare—had produced a win-win situation for the longest time.
Moreover, Gulf leaders, struggling with mounting criticism of the Saudi-UAE-led war in Yemen and the fall-out of the killing of journalist Jamal Khashoggi, also lacked the political and economic clout that allowed China to largely silence or marginalise critics of its crackdown on Turkic Muslims in the troubled northwestern province of Xinjiang.
The absence of a welfare-based social contract in China allowed the government to power economic growth, lift millions out of poverty, and provide public goods without forcing ordinary citizens to suffer pain. As a result, China was able to push through with economic reforms without having to worry that reduced welfare benefits would spark a public backlash and potentially threaten the regime.
Three years into Mohammed bin Salman's Vision 2030 blueprint for diversification of the economy, Saudi businesses and consumers complain that they are feeling the pinch of utility price hikes and a recently introduced five per cent value-added tax with little confidence that the government will stay the course to ensure promised long-term benefit.
The government's commitment to cutting costs has been further called into question by annual handouts worth billions of dollars since the announcement of the reforms and rewriting of the social contract to cushion the impact of rising costs and quash criticism.
In contrast to China, investment in the Gulf, whether it is domestic or foreign, comes from financial, technology and other services sector, the arms industry or governments. It is focused on services, infrastructure or enhancing the state's capacities rather than on manufacturing, industrial development and the nurturing of private sector.
With the exception of national oil companies, some state-run airlines and petrochemical companies, the bulk of Gulf investment is portfolios managed by sovereign wealth funds, trophies or investment designed to enhance a country's prestige and soft power.
By contrast, Asian economies such as China and India have used investment fight poverty, foster a substantial middle class, and create an industrial base. To be sure, with small populations, Gulf states are more likely to ensure sustainability in services and oil and gas derivatives rather than in manufacturing and industry.
China's $1 trillion Belt and Road initiative may be the Asian exception that would come closest to some of the Gulf's soft-power investments. Yet, the BRI, designed to alleviate domestic overcapacity by state-owned firms that are not beholden to shareholders' short-term demands and/or geo-political gain, contributes to China's domestic growth.
Asian nations have been able to manage investors' expectations in an environment of relative political stability. By contrast, Saudi Arabia damaged confidence in its ability to diversify its oil-based economy when after repeated delays it suspended plans to list five per cent of its national oil company, Saudi Arabian Oil Company, or Aramco, in what would have been the world's largest initial public offering.
To be sure, China is no less autocratic than the Gulf states, while Hindu nationalism in India fits a global trend towards civilisationalism, populism and illiberal democracy. What differentiates much of Asia from the Gulf and accounts for its economic success are policies that ensure a relatively stable environment. These policies are focused on social and economic enhancement rather than primarily on regime survival. That may be Asia's lesson for Gulf rulers.
Author's note: first published in Firstpost
Ratcheting up tension: US designation of Revolutionary Guards risks escalation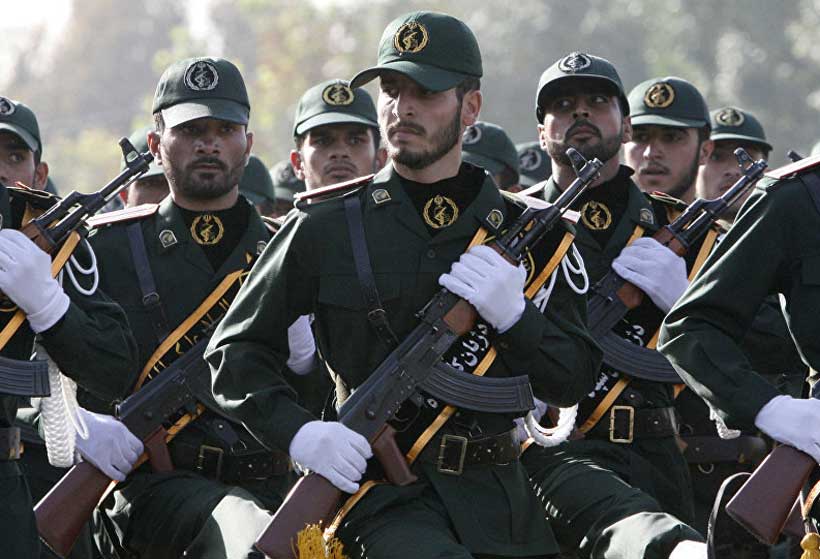 The stakes in the Middle East couldn't be higher.
Suspicion that the United States' intent is to change the regime in Tehran rather than its officially stated goal of forcing Iran to curb its ballistic missile program and support for militias in Lebanon, Gaza and Yemen was heightened with this week's decision to designate the Iranian Revolutionary Guards Corps (IRGC) as a terrorist organization.
It was the first time that the United States labelled a branch of a foreign government as a terrorist entity, particularly one that effects millions of Iranian citizens who get conscripted into the military and for whom the IRGC is an option.
"Today's unprecedented move to designate the IRGC as a Foreign Terrorist Organization demonstrates our commitment to maximize pressure on the Iranian regime until it ceases using terrorism as tool of statecraft," tweeted Mr. Trump's national security adviser, John Bolton..
The designation effectively blocks Mr. Trump's potential successor from possibly returning to the 2015 international accord that curbed Iran's nuclear program, complicates any diplomatic effort to resolve differences, and changes the rules of engagement in theatres like Syria where US and Iranian forces operate in close proximity to one another.
"Through this, some US allies are seeking to ensure a US-Iran war or to, at a minimum, trap them in a permanent state of enmity," said Trita Parsi, head of the National Iranian American Council, referring to Saudi Arabia and Israel.
The designation was likely to embolden advocates in Washington, Saudi Arabia and Israel of a more aggressive covert war against Iran that would seek to stoke unrest among the Islamic republic's ethnic minorities, including Baloch, Kurds and Iranians of Arab descent.
Both Saudi Arabia and Israel were quick to applaud the US move. Israeli prime minister Benyamin Netanyahu, on the eve of a hard-fought election, claimed credit for the suggestion to designate the IRGC. The official Saudi news agency asserted that the decision translates the Kingdom's repeated demands to the international community of the necessity of confronting terrorism supported by Iran."
The risk of an accident or unplanned incident spiralling out of control and leading to military confrontation has also been heightened by Iran's response, declaring the US military in the greater Middle East a terrorist entity.
The US move and the Iranian response potentially put US military personnel in the Gulf as well as elsewhere in the region in harm's way.
The designation also ruled out potential tacit US-Iranian cooperation on the ground as occurred in Iraq in the fight against the Islamic State and in Afghanistan. That cooperation inevitably involved the IRGC.
Beyond geopolitical and military risks, the designation increases economic pressure on Iran because the IRGC is not only an army but also a commercial conglomerate with vast interests in construction, engineering and manufacturing.
It remained however unclear to what degree the sanctions would affect the IRGC, which, already heavily sanctioned, does much of its business in cash and through front companies.
US policy, even before the IRGC designation, had already raised the spectre of a nuclear race in the Middle East. The designation increases the chances that Iran will walk away from the nuclear agreement.
Saudi Arabia has however already been putting in place the building blocks for its own nuclear program in anticipation of Iran abandoning the agreement and returning to its full-fledged, pre-2015 enrichment project.
The IRGC goes to the heart of the Iranian regime. It was formed to protect the regime immediately after the 1979 revolution at a time that Iran's new rulers had reason to distrust the military of the toppled shah.
Some of the shah's top military and security commanders discussed crushing the revolution at a dinner on new year's eve 1978, some six weeks before the shah's regime fell. It was the shah's refusal to endorse their plan that foiled it. The shah feared that large-scale bloodshed would dim the chances of his exiled son ever returning to Iran as shah.
The IRGC has since developed into a key pillar of Iran's defense strategy which seeks to counter perceived covert operations by the United States, Saudi Arabia and Israel by supporting proxies across the Middle East.
It is a strategy that has proven both effective and costly, Iran's failure to address fears that the strategy is an effort to export its revolutions and topple the region's conservative regimes, particularly in the Gulf, has raised the cost.
To be sure, the Iranian revolution constituted a serious threat to autocratic rulers. It was a popular revolt like those more than 30 years later in the Arab world. The Iranian revolt, however, toppled not only an icon of US power in the Middle East and a monarch, it also created an alternative form of Islamic governance that included a degree of popular sovereignty.
The revolution unleashed a vicious cycle that saw Gulf states fund the eight-year long Iran-Iraq war in the 1980s in which up to one million people died; Saudi Arabia wage a four-decade long US$100 billion campaign to globally propagate ultra-conservative, anti-Shiite, anti-Iranian strands of Islam; repeated attempts to stoke ethnic tensions among Iran's disgruntled minorities, and Iranian counter measures including support for proxies across the Middle East and violent attacks against Americans, Israelis, Jews and regime opponents in various parts of the world.
"Given that the IRGC is already sanctioned by the US Treasury, this step is both gratuitous and provocative. It will also put countries such as Iraq and Lebanon in even more difficult situations as they have no alternative but to deal with the IRGC. It will strengthen calls by pro-Iran groups in Iraq to expel US troops," said Barbara Slavin, an Iran expert at the Washington's Atlantic Council
Middle Eastern protests challenge debilitating Gulf counterrevolution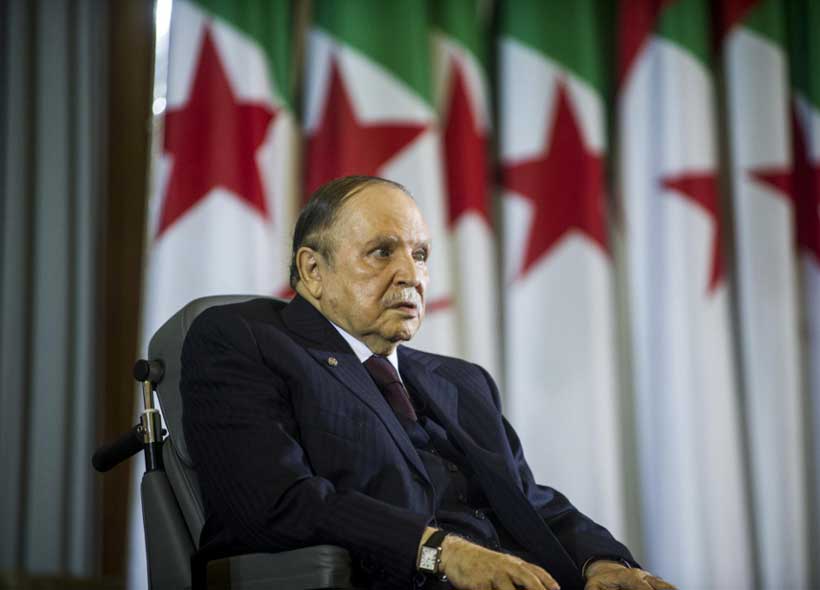 Much of the Middle East's recent turmoil stems from internecine Middle Eastern rivalries spilling onto third country battlefields and Saudi and United Arab Emirates-led efforts to roll back the achievements of the 2011 popular Arab revolts and pre-empt further uprisings.
This week's successful toppling of ailing Algerian president Abdelaziz Bouteflika and months of anti-government demonstrations that have put Sudanese leader Omar al-Bashir on the defensive suggest that the Saudi-UAE effort may be faltering.
So does the record of the past eight years. The counterrevolution's one success, Egypt, has produced some of the harshest repression in the country's history.
Saudi and UAE intervention in Yemen has sparked one of the world's worst humanitarian crises, tarnished the image of the two Gulf states, and provided opportunity to Iran to expand its network of regional proxies.
In a twist of irony, Saudi Arabia, the UAE and Egypt, who justify the Yemen war by pointing to an invitation by the internationally recognized exile government of president Abd Rabbuh Mansur Hadi, support the rebel forces of Field Marshal Khalifa Haftar in Libya.
Mr. Haftar's forces are poised to march on Tripoli, the seat of the United Nations-recognized government of Libya, two weeks after the field marshal met with King Salman in Saudi Arabia. The fighting in Libya has turned into a proxy war between Gulf rivals with Qatar supporting the Islamist-dominated Tripoli government.
In Syria, rivals Saudi Arabia, the UAE and Qatar, who exasperated the country's eight-year long devastating civil war by backing rival rebel forces, are back to square one: the man they wanted to remove from office, president Bashar al-Assad, has gained the upper hand with the support of Russia and Iran.
The protests in Algeria and Sudan suggest that the social, economic and political grievances that fuelled the 2011 protests continue to hover just below the surface in a swath of land that stretches from the Atlantic coast of Africa to the Gulf.
Like in 2011, protests in the Middle East are not isolated incidents but the most dramatic part of a more global wave prompted by a loss of public confidence in leaders and political systems that has sparked anti-government demonstrations in countries as far flung as Zimbabwe and Haiti.
The Algerian and Sudanese protests come on the back of a wave of smaller, political and socio- economic protests since 2011 that suggested that the Middle Eastern counterrevolution amounted to putting a lid on a pot that could boil over at any moment. Protests have erupted in recent years in a host of countries, including Iraq, Morocco, Jordan, Lebanon and Tunisia.
The protests also suggest the fragility of hopes of Middle Eastern autocrats that China's model of successfully growing the economy, creating jobs and opportunity, and delivering public goods coupled with increased political control and suppression of rights would prove to be a sustainable model in their own backyard.
The fragility of the model is enhanced by the tendency of autocrats to overreach in ways that either distract from their core goals or pursue objectives like the creation of a 'new man' that ultimately have failed in countries like Turkey.
Turkey's Islamist Justice and Development Party (AKP) has been in power for the better part of two decades. Its success suggests that the effort to create a secular New Turk by Mustafa Kemal Ataturk, the visionary who carved modern Turkey out of the ruins of the Ottoman empire almost a century ago, has stumbled.
Egyptian general-turned president Abdel Fattah al-Sisi and Chinese leader Xi Jinping have taken control and civilisationalism to new extremes by seeking not only absolute political power but also the ability to shape culture and dictate personal behaviour.
Mr. Al-Sisi recently ordered his officials to dictate the themes and scripts of Egyptian soap operas, a popular regional staple, particularly during the holy month of Ramadan. A military-linked production company has taken charge of some of Egypt's biggest and most successful shows.
Film directors have been instructed to focus on shows that praise the military and law enforcement and demonize the Muslim Brotherhood, a group that has been brutally targeted by Mr. Al-Sisi as well as the UAE that together with Saudi Arabia backed his 2013 military coup. The coup toppled Mohammed Morsi, a Brother and Egypt's first and only democratically elected president.
Mr. Xi's hopes to promote 'core socialist values' such as patriotism, harmony and civility amounts to an effort to counter individualism, materialism and hedonism. The campaign involves blurring piercings and jewellery worn by male pop stars during performances on television and the Internet, obliging soccer players to wear long sleeves to cover their tattoos, and ensuring that women conference hosts raise their necklines and rappers restrict their lyrics to promotion of peace and harmony.
Saudi Arabia has argued that journalist Jamal Khashoggi was killed in the Saudi consulate in Istanbul six months ago by rogue government operatives who are currently standing trial in a process that lacks transparency and has called into question the kingdom's version of events.
The overreach suggests that Middle Eastern autocrats are unlikely to respond to the protests in Algeria and Sudan any differently than they did in 2011.
Analyst Giorgio Cafiero predicts that in the wake of Mr. Bouteflika's resignation, Saudi Arabia is likely to support efforts to maintain control by what Algerians call Le Pouvoir (The Power) or the deep state, a cabal of military and security officials and business tycoons, The same is likely to be true for the UAE.
Similarly, Saudi Arabia and the UAE alongside Egypt continue to back Mr. Al-Bashir although he is on the defensive after months of protests that have rocked the East African state.
Whether Algeria's ancien regime backed by Gulf states is able to retain power may well be dependent on what conclusions protesters draw from the experience of the 2011 revolts.
Like the protesters than, Algerian demonstrators need to decide whether Mr. Bouteflika's resignation is a sufficient enough success to justify surrender of their street power and return to a structured political process.
Indications are that the protesters have learnt their lesson.
"Algerians are very realistic. This is a beautiful victory, a tangible first step but they know that more has to be done. They are not satisfied entirely … they want all of them to be gone," said Algeria scholar Dalia Ghanem.
"Algerians are calling for radical change, a change in leadership. They didn't want Bouteflika, they don't want Bouteflika's family, or Bouteflika's clan — and they don't want the old guard to stay in power," Ms. Ghanem added.