Neocons hate Russia even more than they hate any other nation
Neoconservatism started in 1953 with Henry "Scoop" Jackson, the Democratic Party U.S. Senator from the state of Washington (1953-1983), who became known as a 'defense' hawk, and as "the Senator from Boeing," because Boeing practically owned him. The UK's Henry Jackson Society was founded in 2005 in order to carry forward Senator Jackson's unwavering and passionate endorsement of growing the American empire so that the U.S.-UK alliance will control the entire world (and U.S. weapons-makers will dominate in every market).
Later, during the 1990s, neoconservatism became taken over by the Mossad and the lobbyists for Israel and came to be publicly identified as a 'Jewish' ideology, despite its having — and having long had — many champions who were 'anti-communist' or 'pro-democracy' or simply even anti-Russian, but who were neither Jewish nor even focused at all on the Middle East. Republicans Donald Rumsfeld, Dick Cheney, and John McCain; and the Democrat, CIA Director James Woolsey — the latter of whom was one of the patrons of Britain's Henry Jackson Society — were especially prominent neoconservatives, who came to prominence even before neocons became called "neoconservatives." What all neocons have always shared in common has been a visceral hatred of Russians. That comes above anything else — and even above NATO (the main neocon organization).
During recent decades, neocons have been hating Iranians and more generally Shiites — such as in Syria and in Lebanon, and now also in Yemen — and not only hating Russians.
When the Israel lobby during the 1990s and after, pumped massive resources into getting the U.S. Government to invade first Iraq and then Iran, neoconservatism got its name, but the ideology itself did not change. However, there are a few neoconservatives today who are too ignorant to know, in any coherent way, what their own underlying beliefs are, or why, and so who are anti-Russians (that's basic for any neocon) who either don't know or else don't particularly care that Iran and Shia Muslims generally, are allied with Russia. Neoconservatives such as this, are simply confused neocons, people whose underlying ideology is self-contradictory, because they've not carefully thought things through.
An example is Vox's Alex Ward, who built his career as an anti-Russia propagandist, and whose recent ten-point tirade against Russia I then exposed as being false on each one of its ten points, each of those points having been based upon mere allegations by U.S. neocons against Russia without any solid evidence whatsoever. Indictments, and other forms of accusations, are not evidence for anything. But a stupid 'journalist' accepts them as if they were evidence, if those accusations come from 'the right side' — but not if they come from 'the wrong side'. They don't understand even such a simple distinction as that between an indictment, and a conviction. A conviction is at least a verdict (though maybe based on false 'evidence' and thus false itself), but all that an accusation is is an accusation — and all accusations (in the American legal system) are supposed to be disbelieved, unless and until there is at least a verdict that gives the accusation legal force. (This is called "innocent unless proven guilty.")
Earlier, Mr. Ward had headlined as if he were an anti-neocon, when he posted his "America is fueling the war in Yemen. Congress is finally pushing back." What can account for that seemingly incongruous article?
Mr. Ward is a Democrat — an heir to Senator Jackson's allegedly anti-communist though actually anti-Russian ideology — but, since Ward isn't as intelligent as the ideology's founder was, Ward becomes anti-neocon when a Republican-led Administration is doing things (such as Ward there criticizes) that are even more-neocon than today's Democratic Party itself is. In other words: 'journalists' (actually, propagandists) such as he, are more partisan in favor of support of Democratic Party billionaires against Republican Party billionaires, than in support of conquering Russia as opposed to cooperating with Russia (and with all other countries). They're unaware that all American billionaires support expansion of the U.S. empire — including over Yemen (to bring Yemen in, too — which invasion Ward incongruously opposes). But politicians (unlike their financial backers) need to pretend not to be so bloodthirsty or so beholden to the military-industrial complex. Thus, an American doesn't need to be intelligent in order to build his or her career in 'journalism', on the basis of having previously served as a propagandist writing for non-profits that are mere fronts for NATO and for Israel, and which are fronts actually for America's weapons-manufacturing firms, who need those wars in order to grow their profits. Such PR for front-organizations for U.S. firms such as Lockheed Martin, is excellent preparation for a successful career in American 'journalism'. If a person is stupid, then it's still necessary to be stupid in the right way, in order to succeed; and Ward is, and does.
This, for example, is how it makes sense that Ward had previously been employed at the War on the Rocks website that organized the Republican neoconservative campaign against Donald Trump during the 2016 Republican primaries: the mega-donors to both U.S. Parties are united in favor of America conquering Russia. And that's why War on the Rocks had organized Republican neocons to oppose Trump: it was done in order to increase the chances for Trump's rabidly anti-Russia and pro-Israel competitors such as Ted Cruz or Marco Rubio to win that nomination instead, which would then have produced the billionaires' dream contest, between Hillary Clinton versus an equally neoconservative Republican nominee. A bipartisan neoconservatism controls both of the American political Parties. A 'journalist' who displays that sort of bipartisanship can't fail in America, no matter how incompetent at real journalism he or she might be. (However, they do have to be literate. Stupid, maybe; but literate, definitely.)
The core of America's form of capitalism has come to be the U.S. aristocracy's bipartisan, liberal and conservative, Democratic and Republican, form of capitalism, which isn't merely fascist (which includes privatizing everything that can be privatized) but which is also imperialist (which means favoring the country's perpetration of invasions and coups in order to expand that nation's empire). The United States is now a globe-spanning empire, controlling not merely the aristocracies in a few banana republics such as Guatemala and Honduras, but also the aristocracies in richer countries such as France, Germany and UK, so as to extract from virtually the entire world — by means mainly of deception but also sometimes public threats and clearly coercive — unfair advantages for corporations that are within its borders, and against corporations that are headquartered in foreign countries. America's billionaires — both the Democratic ones and the Republican ones — are 100% in favor of America's conquering the world: this ideology is entirely bipartisan, in the United States.
Though the billionaires succeeded, during the first Cold War — the one that was nominally against communism — at fooling the public to think they were aiming ultimately to conquer communism, George Herbert Walker Bush made clear, on the night of 24 February 1990, privately to the leaders of the U.S. aristocracy's foreign allies, that the actual goal was world-conquest, and so the Cold War would now secretly continue on the U.S. side, even after ending on the U.S.S.R. side. When GHW Bush did that, the heritage of U.S. Senator Jackson became no longer the formerly claimed one, of 'anti-communism', but was, clearly now and henceforth, anti-Russian. And that's what it is today — not only in the Democratic Party, and not only in the Republican Party, and not only in the United States, but throughout the entire U.S. alliance.
And this is what we are seeing today, in all of the U.S.-and-allied propaganda-media. America is always 'the injured party' against 'the aggressors'; and, so, one after another, such as in Iraq, and in Libya, and in Syria, and in Iran, and in Yemen, and in China, all allies (or even merely friends) of Russia are 'the aggressors' and are 'dictatorships' and are 'threats to America', and only the U.S. side represents 'democracy'. It's actually an aristocracy, which has deeply deceived its public, to think it's a democracy. Just as every aristocracy is based on lies and on coercion, this one is, too — it is no exception; it's only that this particular empire is on a historically unprecedentedly large scale, dominating all continents. Support that, and you're welcomed into the major (i.e., billionaire-backed) 'news' media in America, and in its allied countries. This is America's  'democracy'. (Of course, an article such as this one is not 'journalism' in America and its allied countries; it's merely "blogging." So, it won't be found there though it's being submitted everywhere. It will be accepted and published at only the honest news-sites. A reader may Web-search the headline here in order to find out which ones those are. Not many 'news'media report the institutionalized corruptness of the 'news'media; they just criticize one-another, in the way that the politicians do, which is bipartisan — the bipartisan dictatorship. But the rot that's actually throughout the 'news'media, is prohibited to be reported about and published, in and by any of them. It is totally suppressed reality. Only the few honest news-sites will publish this information and its documentation, the links here.)
However, actually, the first time that the term either "neoconservatism" or "neo-conservatism" is known to have been used, was in the British magazine, The Contemporary Review, January 1883, by Henry Dunkley, in his "The Conservative Dilemma" where "neo-conservative" appeared 8 times, and was contrasted to traditional "conservatism" because, whereas the traditional type "Toryism" was pro-aristocratic, anti-democratic, and overtly elitist; the new type was pro-democratic, anti-aristocratic, and overtly populist (which no form of conservatism honestly is — they're all elitist): "What is this new creed of yours? … That there must be no class influence in politics? That any half-dozen hinds on my estate are as good as so many dukes? That the will of the people is the supreme political tribunal? That if a majority at the polls bid us abolish the Church and toss the Crown into the gutter we are forthwith to be their most obedient servants?" "No: from whatever point of view we consider the question, it is plain that the attempt to reconstruct the Tory party on a democratic basis cannot succeed." "The Tories have always been adepts at conservation, but the things they have been most willing to conserve were not our liberties but the restrictions put upon our liberties." "The practical policy of Conservatism would not alter, and could not be altered much, but its pretensions would have to be pitched in a lower key." "Here we seem to get within the smell of soup, the bustle of evening receptions, and the smiles of dowagers. The cares which weigh upon this couple of patriot souls cannot be described as august. It is hardly among such petty anxieties that the upholders of the Empire and the pilots of the State are bred." "The solemn abjuration which is now proposed in the name of Neo-conservatism resembles a charge of dynamite." He viewed neo-conservatives as being let's-pretend populists, whose pretense at being democrats will jeopardize the Empire, not strengthen it. Empire, and its rightness, were so deeply rooted in the rulers' psyche, it went unchallenged. In fact, at that very time, in the 1880s, Sir Cecil Rhodes was busy creating the foundation for the UK-U.S. empire that now controls most of the world.
The modern pro-Israel neoconservatism arose in the 1960s when formerly Marxist Jewish intellectuals in New York City and Washington DC, who were even more anti-communist than anti-Nazi (if they weren't in some ways even pro-Nazi), became impassioned with the U.S. empire being extended to the entire world by spreading 'democracy' (and protection of Israel) as if this Israel-protecting empire were a holy crusade not only against the Soviet Union, which was demonized by neocons, but against Islam, which also was demonized by them (since they were ethnocentric Jews and the people whose land the 'Israelis' had stolen were overwhelmingly Muslims — who now were very second-class citizens in their own long-ancestral and also birth-land, 'Israel'). This was how neoconservatives distinguished themselves from "paleoconservatism", which wasn't nearly so Messianic, but which was more overtly ethnocentric, though ethnic Christian (and mainly Roman Catholic), instead of ethnic Jewish. The "paleoconservatives" were isolationists, not imperialists. They originated from the opponents of America's entry into WW II against the imperialists of that time, who were the fascists. Those American "isolationists" (now called "paleoconservatives") would have given us a world controlled by Hitler and his Axis allies — and maybe even they would have supported Hitler against Stalin, since they were rabid against communists. All conservatism is absurd, but there are many forms of it, none of which makes intelligent sense, and no type has compassion for anyone who is unlike themselves.
Some of Senator Henry Jackson's staff members, such as Paul Wolfowitz and Richard Perle, subsequently became prominent Republican neoconservatives; others, such as their fellow-Democrat Jeanne Kirkpatrick, were close friends and political supporters of Jackson, and likewise switched to become Reagan Republicans, and then Bush Republicans — especially prominent under George W. Bush.
The roots of neoconservatism are 100% imperialistic, colonialist, supremacist, and blatantly evil. They hate Russia because they still crave to conquer it, and don't know how to do this, short of nuclear annihilation, which would be extremely dangerous, even for themselves. So, they endanger everyone; they're enemies of the whole world, even if they're too unintelligent to know it. On top of that, they are unsurpassable in their blatant arrogance. And they become hired to very responsible positions, by America's billionaires who fund both Parties. Neoconservatism is bipartisan. It has become America's bipartisan foreign policy.
Author's note: this piece first posted at strategic-culture.org
Remembering JFK – The Short Lived President: His Life and Achievements
John Fitzgerald Kennedy (JFK) was the 35th President of the United States of America (USA) during the heightened time of the Cold War. "The youngest man ever elected to the presidency, succeeding the man who… was the oldest. He symbolized anew generation, a coming-of-age. The first president born in the 20th century, the first young veteran of World War II to reach the White House."
A number of events of international significance took place during his presidency, including the Cuban Missile crisis, Bay of Pigs invasion and the initiation of US involvement in Vietnam. He is remembered for carefully handling crisis over Cuba when 'the world was brinks away from nuclear war.' with Union of Soviet Socialist Republic (USSR) when the latter deployed missiles on the island. 'Containment' continued to be the official policy; however the Kennedy administration undertook a modest approach, moving from his predecessors 'Massive Retaliation' to a more 'Flexible Response.' Having served overseas as a navy man provided him the necessary exposure and knowledge, with which he was able to negotiate well with competitors and adversaries alike on a number of occasions. It was this background that allowed him to bring reforms at local domestic arena, particularly at the societal level and in the armed forces. A number of legislation pertaining to Civil Rights Movement were enacted during his tenure. He is credited with the creation of US Navy Seals and Special Services Group (SSG) which form the backbone of the country's military. It was his vision and plan that later allowed Neil Armstrong of the Apollo 11 to be the first man on moon. Kennedy served a period of three years in the White House, which were cut short by his assassination in 1963. Robert Dallek has titled his award winning biography 'An Unfinished Life' calling the president a great statesman who achieved so much in such a short span of time.
Early Life and Career
JFK was born to an influential Irish immigrant family who were big names in business and politics. His grandfathers were seasoned politician, one of whom, John F. Fitzgerald ascended as the Mayor of Boston. Joseph P. Kennedy, his father was the Ambassador to England. His upbringing greatly influenced him, according to his colleagues from an early age he was more interested in current affairs than his studies. His college professors greatly resented this as he seldom read the course assigned text books and was mostly seen with books on leadership and international affairs. He greatly admired Winston Churchill from a tender, whose book 'Marlborough: His Life and Times' remained his all-time favourite.
Kennedy was not always the charismatic and leading figure during his early career. According to biographer, Robert Dallek, he was a substantiated figure in the household being overshadowed by the personality of his elder brother, Joe Jr. He greatly resented that he always had to live up to mark set by him. This was shown by his anger and rebellious due to which he was chastened a number of time during his years at Choate College. It was only after tragic accident of Joe Jr. while serving overseas in the Second World War, did Jack Kennedy came into the spotlight. Dallek argues that it was in fact Joe Jr. whom their father wanted to be the President, only when he was no more did Kennedy being next in line, ascended to the office.
Kennedy leadership skills were recognized from his early youth days. He was nominated the business manager of his school yearbook. During a college voting, he was voted by his peers as "most likely to succeed" in whatever future career he undertook. His skills were further sharpened after his graduation from Harvard and Princeton.
"The reasons that I have for wishing to go to Harvard are several. I feel that Harvard can give me a better background and a better liberal education than any other university. I have always wanted to go there, as I have felt that it is not just another college, but is a university with something definite to offer….. I would like to go to the same college as my father. To be a 'Harvard man' is an enviable distinction, and one that I sincerely hope I shall attain."
Kennedy during his academic career was a popular figure. He was likewise good in sports, joining the college football, golf, and swimming, for which he won 1936 Nantucket Sound Star Championship Cup. However his family greatly hid all the health problems, Jack faced from his early to his times at the White House. He had to undergo emergency hospitalization a number of times. However to this day it remains a mystery as to which disease he actually had.
In the days preceding the Second World War, Kennedy toured Europe, Soviet Union, the Balkans, and the Middle East in preparation for his Harvard thesis. He returned to London from Czechoslovakia, on the very day when Germany invaded Poland which culminated World War II. His thesis, "Appeasement in Munich", became a bestseller under the title Why England Slept. Kennedy's far sightedness can be seen by his writing which proposed for an Anglo-American alliance believing only it could save the day.
Kennedy Doctrine
President J.F Kennedy is remembered for orchestrating a political ideology and belief that the pundits dubbed as the "Kennedy Doctrine". It is attributed to the year 1961, in a speech that summed up the administration beliefs and course of action during the heightened time of the Cold War.
"Let every nation know, whether it wishes us well or ill, that we shall pay any price, bear any burden, meet any hardship, support any friend, oppose any foe, in order to assure the survival and the success of liberty."
The Kennedy Doctrine was an expansion from the foreign policy initiatives of his predecessors. His predecessors "Eisenhower Doctrine" was focused more towards Middle East whereas the "Truman Doctrine" consisted of containing Soviet influence in Europe. JFK being the 'far-sighted' politician extended similar objectives to area of Latin America following the left-wing aspirations following Fidel Castro's revolution. He was involved and well committed when it came to foreign policy initiatives on a number of occasions, particularly after the failed Bay of Pigs invasion for which the President blasted the then Joint Chief of Staff for providing him with 'an unworkable plan.' W. Averell Harriman, served in various administrations was considered one of the foreign policy elders as 'Wise Men', called him:"The first President, that I know of who was really his own secretary of state. He dealt with every aspect of foreign policy, and he knew about everything that was going on."
Cuban Missile Crisis
The Cuban Missile Crisis reflected the pragmatic leadership style of President Kennedy. It was what experts termed as 'Flexible Response." One of the great qualities of JFK, who to this date remains the only President of UShaving a catholic faith, knew how to challenge the advice and assumption of the experts. This was exactly the case during the Cuban Missile crisis, where he diligently listened to all the three groups present at the high level meeting. There were the hawks being represented by the defence establishment, then there were the moderates consisting of Robert McNamara and Attorney General Robert Kennedy and finally there were the doves who believed that US should present a stance that is least hostile, consisting of direct cooperation with Soviets. Kennedy personally micromanaged the quarantine by personally selecting the US Navy warships for that very purpose. Peter G. Northhouse has called this an 'authoritarian style blended with charismatic leadership.' He attributes this characteristic to his training as a navy man and to his times during Harvard and Stanford. It is believed that it was Kennedy who got most out of the Cuban Missile crisis, his popularity rating increased from 66 percent to 77 percent, one of the highest ever by a President serving in the office. Whereas Soviet Premier Khrushchev was a bit unfortunate in this case, as it was instrumental in bringing a coup against him which led to his ouster.
Legacy
Kennedy was the first of the six presidents to have served in the U.S. Navy to this day. One of the enduring legacies remains the creation of Special Forces command, the Navy SEALs, which to this remains the highest and most prestigious in International Defence Forces. The Civil Rights Bill was his proposal, which unfortunately became only after his assassination, in the year 1964.
Some historians blame him for the continuing the policies of his predecessors, Truman and Eisenhower which eventually got the US into Vietnam, a long and unpopular war. Some conspiracy theorists argue that it was because he challenged the military industrial complex decision to end the War in Vietnam, did he got assassinated. They cite his 1963 speech at American University where he signaled that he was ready 'to bring back all the 1000 troops back home'President Kennedy to this day remains the most popular US President of all times, in the league reserved for big names like George Washington, Abraham Lincoln and Franklin Roosevelt.
"Visitors from all over the world have signed their names in the memory books, and many have written tributes: "Our greatest President." "Oh how we miss him!" "The greatest man since Jesus Christ."
Presidential elections – 2020, or does Trump have "federal reserve"?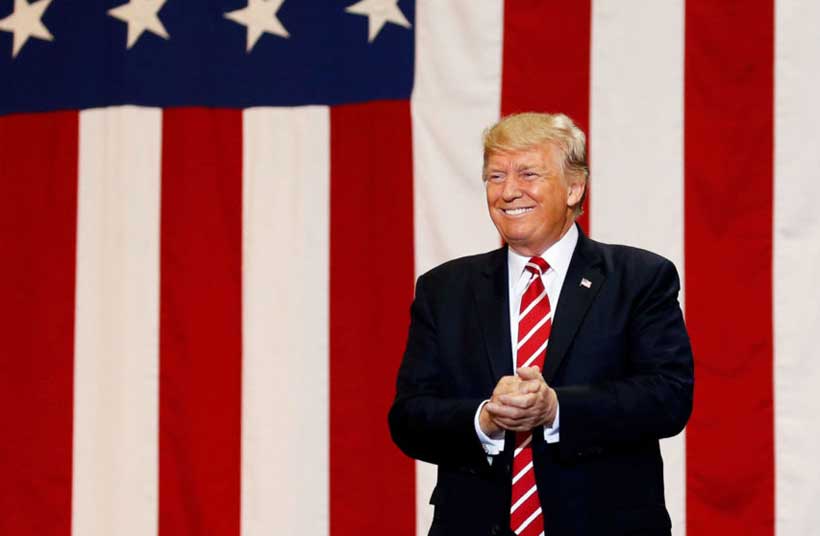 On July 31, the US Federal Reserve's Open Market Committee cut interest rates – the first such move in 11 years. During the past 18 months, President Donald Trump has regularly criticized the country's central bank for refusing to lower interest rates, calling the Fed's policy the main reason for America's current economic slowdown. Trump's critics, in their turn, accuse him of trying to manipulate the Federal Reserve's policy in a bid to secure the best conditions for his re-election 2020 re-election campaign. How can the state of the country's economy and finances influence the choice the American voters will make next year?
The Federal Reserve's current head, Jerome Powell, a lawyer who has been in the investment business for many years, is the Fed's first chairperson since the 1970s, who has no professional economic education. Small wonder that he was initially viewed by many as Trump's political appointee. Still, until this very summer, Powell kept raising interest rates instead of lowering them, as Trump demanded, thus staying the course charted by his predecessor, Janet Yellen, whom Trump strongly criticized during his election campaign. Now that the Fed has cut interest rates, however, Donald Trump is still not happy. In a recent tweet, he said that what markets really expected from the Federal Reserve was not just to cut rates, but to send a clear signal about the start of a long period of "aggressive" easing of US monetary policy primarily aimed at counteracting similar measures by "China, the European Union and other countries of the world."
"As usual, Powell let us down," Trump summed up.
As a businessman, Donald Trump may feel the volatility of the US economy, and be fully aware of the academic studies of the past decades, above all about the state of the national economy and the year-to-year economic indicators, which significantly affect the voters' political preferences, including for someone, who they want to see in the White House. We are not even talking about a full-blown recession – just an economic slowdown three or six months before Election Day. The proponents of this point of view believe that, according to all objective indicators, the decline in economic growth that happened in 2016 should have become "barely noticeable for most Americans." Still, it was noticeable enough to increase Trump's electoral base. The very same thing could happen in 2020, since the currently high GDP growth rate may prove "unbearable" for the economy next year. Just as it happened in 2016, when the economy stopped growing by more than half compared to the very robust 2015. Right now, it is still premature to say if the US economy has reached its next peak, but many key indicators look very similar to how it was doing ahead of the 2016 presidential election. Trump's critics could interpret the Federal Reserve's current rate cut as an attempt to prevent a similar development and increase the incumbent's chances for re-election.
Meanwhile, the interest rate cut could have a detrimental effect on the labor market. Even though the US economy is going strong, in a market economy you cannot keep reducing unemployment all the time. Besides, the rate of this reduction has consistently been slowing down since Donald Trump's election. Moreover, most American economists believe that unemployment within 4 to 5 percent is "optimal" for maintaining economic growth rates. This is the de-facto "target" indicator the Fed has in mind. The modern economic theory maintains that when unemployment is too low, the central bank should raise the interest rate, not cut it. Now, however, the Fed says that it is more concerned about "stifled inflation." This means that the US monetary authorities could now put any further decrease in unemployment to the back burner. A sharp drop in employment growth that happened a few months before the 2016 elections made many voters feel that the situation on the labor market was deteriorating. As a result, many of them turned their back on the party, whose leader was then at the White House.
In November 2018, the US economy was going strong with the GDP growing above three percent, unemployment falling, and salaries going up. Still, the Democrats won the largest number of seats in the House of Representatives in midterm congressional elections since 1974.
Finding himself in a potentially "no-way-out" standoff with the now Democratic-controlled lower house of Congress, President Trump could theoretically use a tactic of compromises with the opposition Democrats and even "restore shattered confidence" between the two parties. However, he opted for a confrontational scenario repeatedly trying to shift responsibility for failures in domestic politics and the sluggish pace of reindustrialization to "obstructionist" Democrats, "opposition-minded" Silicon Valley companies, and, above all, to foul play by external forces. On August 1, the White House announced that the United States would impose an additional 10 percent tax on $300 billion of Chinese imports before the month was out. On August 5, the US Treasury officially designated China a "currency manipulator," accusing Beijing of "undervaluing the yuan." Trump believes that a continued easing of the US monetary policy will finally help clinch a truly "great deal" with China.
The Federal Reserve apparently thinks otherwise though. According to Powell, two of the three reasons for the rate cut have to do with the Trump administration's trade policy, which has been disruptive for the world economy and caused "tensions in trade relations." According to experts, the Federal Reserve is thus letting Trump know that he should reduce uncertainty and tension in international trade, namely to reconsider the policy of trade wars – something so many of his voters are so fond of. Many economists and business people in the United States agree with the Fed because the introduction of new duties on a long list of Chinese imports has resulted in higher retail prices, the loss of tens of thousands of jobs and has made many US industries less competitive in the world. US companies heavily dependent on the sale of their product in China have fallen victim to this conflict. The sense of uncertainty is also "working" against Trump who has locked horns with the Democrats, who now have a majority in the House of Representatives. Finally, China is already using retaliatory measures against companies located in the US states, which constitute Donald Trump's electoral base. Trump's actions may seriously undermine his chances of re-election in 2020.
The third reason for the rate cut is the Fed's concern about the relatively low inflation. The nature of inflation is one of the biggest problems of economic theory because fears of rock-bottom inflation, fraught with deflation (a decrease in the general price level of goods and services due to excessively tight money supply) largely dictated the Federal Reserve's monetary policy during the 1990s and early-2000s. This is what many experts see as one of the main causes of the 2008 financial crisis. On the one hand, with the interest rates now being where they are, it is premature to talk about the possibility of a new uncontrolled surge in borrowings, similar to the one that preceded the 2008 meltdown. On the other hand, some economists worry about the potential for growing risks in the US economy, if the Federal Reserve continues slashing interest rates. Critics of low rates have traditionally pointed to their direct relationship with the emergence of financial "bubbles" on the markets, which precipitated America's slide into a recession in 2001 and 2007.
Finally, skeptics warn that official statistics about the state of the US economy make many people feel overly optimistic about the future. Meanwhile, indicators of leading companies' performance show that their operating profits have stopped growing for quite some time now, and that their main income comes from exchange rate fluctuations and capitalization growth. Meanwhile, the US' foreign debt keeps going up reaching a whopping $22 trillion, and the budget deficit is creeping up to $800 billion. This means that even the current GDP growth of almost 2.5 percent may not be enough to rectify the situation. "Under such circumstances, a single "spark" can send the fragile economic balance up in flames, and there is a sufficient number of such sparks around," said Yelena Chizhevskaya, vice president of the RFI Bank for Mobile and Electronic Commerce.
From the domestic political point of view, if the Fed's actions lead to a significant weakening of the dollar – and a number of experts are already talking about the start of the "bear cycle" of the US currency – this could result in a drop in incomes of US households in the walkup to the 2020 presidential elections.
Right now, America's robust economic performance remains a major factor behind Donald Trump's hopes for re-election in 2020. However, there are many signs of a possible decline, and a sharp one at that, in US economic growth rates "by the second half of 2020." By the time the Americans go to the polls, their moods may be way less optimistic than they are today. Finally, President Trump, who pictures himself as the greatest "realist" of the modern West has been increasingly getting a taste for blackmailing and pressuring his opponents and nominal allies alike. Meanwhile, many economists now fear that the Trump administration's "chaotic" and "provocative" actions may put the United States on a course to a new recession. If so, next year we may see unfolding a struggle for the post of the leader of one of the world's greatest powers that could prove even more uncompromising than what we saw happening four years ago.
From our partner International Affairs
The third Fox News shock to Trump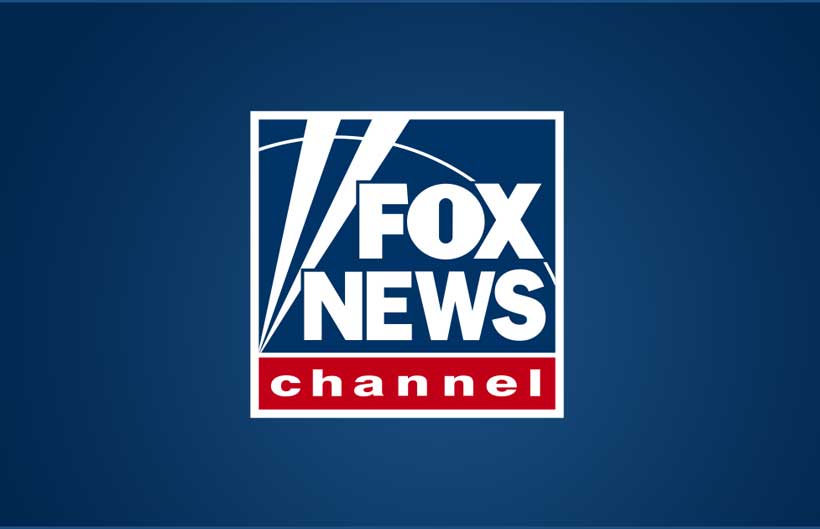 New Fox News polls showed once again that US President Donald Trump is not doing well in state and state polls. Accordingly, the likelihood of Trump's defeat in next year's presidential election has increased dramatically. Unless the trend continues, Trump will no longer be at the forefront of US political and executive equations. Trump has twice accused the Fox News network of posting false and untrue polls. However, many US analysts believe that recent Fox News polls are based on current US facts. American citizens' dissatisfaction with Trump's foreign policy, as well as some economic discontent in some states, has contributed to Trump's decline in popularity.
Although Trump has not yet responded to a Fox News poll, he is likely to accuse the US president of announcing false results in the near future! Donald Trump accuses not only Fox News but other media outlets and polls that predict his defeat in next year's presidential election.
On the other hand, the competition between Joe Biden, Bernie Sanders, Elizabeth Warren, and Kamala Harris has intensified. If either of these candidates reach the final stage of next year's presidential race, they will have a greater chance of defeating Trump. However, there is still much time left for the Democratic primary. The election will be held primarily in the crucial state of Iowa. If any Democrat candidate can win in this small and important state, he can also win other Democratic intra-party election contests. Here's a look at some news and analysis on the U.S. presidential election:
Fox News poll shows Trump losing to Biden, Warren, Sanders and Harris
A Fox News poll released Thursday showed President Trump losing head-to-head matchups against four of the top Democratic presidential primary contenders. The poll found Trump with 39 percent support among registered voters in head-to-head matchups against Sens. Bernie Sanders (I-Vt.), Kamala Harris (D-Calif.), and Elizabeth Warren (D-Mass.). The poll found Sanders beating Trump with 48 percent, Warren winning over Trump with 45 percent and Harris winning with 46 percent support.
Former Vice President Joe Biden, meanwhile, beat Trump in the theoretical matchup with 50 percent support among those surveyed, compared to Trump's 38 percent. Among Democratic primary contenders, Warren saw the largest gain in support in the poll — an 8 percent jump from last month's survey. Warren, according to the poll, took second place behind Biden with the support of 20 percent of Democratic primary voters.
Sanders dropped to third, now at 10 percent in the poll and the only other candidate aside from Warren and Biden scoring double digit support among voters. Biden dropped slightly in the poll from a previous Fox News poll in July, from 33 percent to 31 percent, but remains the clear front-runner in the race according to the survey. The Fox News poll was taken between Aug. 11-13 and contacted 1,013 registered voters on landlines and cellphones. The margin of error is plus or minus 3 percent for all registered voters, and 4.5 percent for Democratic primary voters.
2 troubling signs for Trump in this new Fox News poll
As Washington Post reported, Trump fails to crack 40 percent in any matchup with a potential 2020 opponent in a new Fox News poll. And that may not be the worst of it for him.
The new Fox poll is arguably Trump's worst of the early polls testing potential general-election matchups. He trails Joe Biden by 12 percentage points (50 percent to 38 percent), Sen. Bernie Sanders (Vt.) by nine points (48 to 39), Sen. Elizabeth Warren (Mass.) by seven (46 to 39) and Sen. Kamala D. Harris (Calif.) by six (45 to 39). That's tied for his biggest deficit to date against Warren, according to RealClearPolitics, and it's close to his biggest deficits against the others, too.
It's just one poll of course, and even high-quality polls have margins of error. It's possible Trump's support percentage is really in the 40s, just like in most other polls. But if you drill down, there are a couple of other problematic pieces of this poll for Trump.
The first is his vote share versus his approval rating. There has been plenty of talk about Trump's consistently low approval rating and how it sets him up for reelection. But in this poll, he doesn't even completely lockdown that vote. While he gets 38 to 39 percent in all four matchups, his approval rating is actually 43 percent. That means roughly 4 percent of registered voters say they approve of Trump but they're not ready to vote for him. And as Josh Jordan noted, this isn't the first poll to show that. I looked back on three other high-quality national polls and found a drop-off in all three — albeit not as big as in Fox's poll.
Reelection bids are generally viewed as referendums on the incumbent in which, in a close race, you'd expect the president to at least get the percentage of voters who approve of him. For Trump, it appears there is a small percentage of people who like the job he's done but for whatever reason — concern about his tendency to fly off the handle, perhaps, or the fact that they also like the Democrats — aren't yet on board with his reelection. It's one thing to run for reelection with a low approval rating; it's another to not even be able to count on that level of support.
An alternative reading, of course, is that these voters are ripe for Trump to bring back into the fold and increase his vote share as the race moves forward. But even then, he's not in great shape.
The second problematic number comes from Fox News's write-up of its poll:
Voters who have a negative view of both Biden and Trump back Biden by a 43-10 percent margin in the head-to-head matchup, although many would vote for someone else (27 percent), wouldn't vote (12 percent) or are undecided (8 percent).
This is an admittedly small subsample, with a very large margin of error. Given Biden is relatively popular (50 percent favorable versus 42 percent unfavorable), the universe of voters who dislike both him and Trump is likely to be a very small share of the roughly 1,000 people surveyed. (I asked Fox about the sample size but haven't heard back yet.)
But even accounting for that, this is ominous for Trump. That's because these voters — those who disliked both him and Clinton — made the difference for him in 2016. As Philip Bump wrote last month:
Nationally, Trump had a 17-point edge with those voters, according to exit polls. In the three states that handed him the presidency — Michigan, Pennsylvania and Wisconsin — he won those voters by 21, 25 and 37 points, respectively. In each state, those voters made up about a fifth of the electorate.
It was one-fifth of the electorate because only about 40 percent of voters liked both Trump and Clinton. It's a smaller universe today, because Trump's image is slightly better and Biden's is significantly better than Clinton's. But it's also true that this universe of voters probably comes more from the right side of the electorate, given Biden's superior image rating. And yet Trump barely gets any support here.
For now, let's set aside the numbers in the head-to-head matchups. The fact is that Trump can win reelection with an approval rating in the low-to-mid 40s, which is where it's been throughout his presidency. But he can't do it if he's not locking down basically everyone who approves of him and is getting beaten among those who dislike both him and his Democratic opponent. If those findings are accurate, then focusing on his low approval rating might actually oversell his reelection chances.
Poll: Warren jumps over Sanders for second place behind Biden
As Politico reported, Sen. Elizabeth Warren has leapfrogged Sen. Bernie Sanders for second place nationally in the Democratic presidential primary, according to a new poll out Thursday.
The new Fox News poll of registered voters who say they plan to participate in the Democratic primary or caucus in their state shows that although Warren still trails former Vice President Joe Biden, pulling in 20 percentage points to his 31, she posted an 8-point gain over the previous survey conducted last month. Sanders dropped 5 points in the poll, good for third place with 10 percent support.
The poll shows remarkable growth for Warren over the last five months — she has gained 16 points since March — while Biden has remained somewhat steady over the same period. Sanders' second-place lead has diminished steadily over the same period, with Thursday's survey the first in which he dropped into third place. He has dropped 13 points since May. Sen. Kamala Harris is not far behind him in fourth place, with 8 percent.
Thursday's poll has no bearing on next month's debate in Houston since every candidate polling above 2 percent has already reached the polling threshold for the debate stage.
The Fox poll shows that any of the top four Democratic contenders would best President Donald Trump in a hypothetical head-to-head matchup. Biden opens up the widest lead against Trump, beating him 50-38, while Harris would have the closest contest — though still outside the margin of sampling error — beating Trump 45-39.
The poll also shows a nearly even split in what Democratic primary voters are looking for in a presidential candidate. Forty-eight percent of voters said they'd like a Democratic nominee to build upon the legacy of former President Barack Obama, while 47 percent said they'd prefer a new approach.
The survey was conducted Aug. 11-13 among a random national sample of 1,013 registered voters and has a margin of sampling error of plus or minus 3 percentage for all registered voters. It has a margin of error of plus or minus 4.5 percentage points for the 483 Democratic primary voters surveyed.
Voters Care About Biden's Age — Not About His Gaffes
Also, Fivethirtyeight Reported that After a week's worth of media focuses on a series of gaffes and misstatements by former Vice President Joe Biden, Democratic voters are reacting by … apparently not giving much of a damn.
Granted, there hasn't been a ton of polling this week. But what data we have looked just fine for Biden. His position in Morning Consult's weekly tracking poll — first place with 33 percent of the vote — is unchanged. In HarrisX's tracking poll for ScottRasmussen.com, he's at 28 percent, which is up 3 percentage points from a week ago. He's down 1 point in YouGov's weekly poll, and he did get some middling numbers in New Hampshire this week. But Biden also got a good poll in South Carolina.
Not that you should necessarily have expected any differently. Biden has survived more serious problems — a rough first debate, a group of allegations about inappropriately touching women — only to see his numbers rebound from any decline (if they were even affected in the first place). So it probably would have been optimistic for Biden's rivals to expect a handful of verbal gaffes to move his polls, especially given that Biden already came into the campaign with a reputation for being gaffe-prone. Some influential Democrats are focusing on those gaffes for another reason, though: They see them as a sign of Biden's advancing age. (Biden is 76 and would be 78 upon assuming the presidency.) Whether those Democrats are genuinely concerned about Biden's age insofar as it might affect his performance against President Trump, or whether they're using it as an excuse to promote the candidacies of younger Democrats who they happen to like better anyway, undoubtedly varies from case to case.
A lot of rank-and-file voters do have concerns about Biden's age. An NBC News/Wall Street Journal poll in February found that 62 percent of voters had reservations about voting for someone aged 75 or older. Other polls have also shown advanced age to be a concern among Democrats, Republicans and independents alike.
But there hasn't been much discussion of age from the other candidates. Eric Swalwell brought it up explicitly in the first presidential debate when he urged voters to "pass the torch to a new generation of Americans." Rather than echo Swalwell's argument, however, Kamala Harris tried to defuse the situation by suggesting that discussions of age and generational change were tantamount to schoolyard insults. "America does not want to witness a food fight, they want to know how we are going to put food on their table," she said.
Maybe anti-Biden Democrats — and the other candidates — think they're being coy by using Biden's gaffes as a proxy for concerns about his age. No reason to get tarred with allegations of ageism, they figure, or to risk offending older voters who turn out in big numbers in the primaries. (Also, if the candidate they prefer to Biden is Bernie Sanders, they have the further problem that Sanders is a year older than Biden at 77.)1 Show rather than tell, as the maxim goes: Plant a few seeds and let voters build a narrative about Biden's age on their own, without having to give them the hard sell. This strategy might even work! It's still fairly early, and Biden's age is perhaps his biggest risk factor — bigger, in my view than his policy positions, which are often more in line with the views of the average Democrat than those of the more liberal candidates.
But especially in the era of Trump — who, of course, has already begun to question Biden's mental fitness — there might also be something to be said for saying the quiet part out loud. In a poll conducted shortly after the first debate, some Democratic voters explicitly used Swalwell's "pass the torch" language when asked an open-ended question about why they didn't want to vote for Biden. And they were much more likely to explicitly mention Biden's age than to use vaguer responses, such as that he was "out of touch."
There's also a risk to anti-Biden Democrats in drawing voters' attention to gaffes or other incidents that voters view as relatively minor. Biden remains an extremely well-liked figure among Democratic voters; 75 percent of them have a favorable view of him, according to Morning Consult's latest polling. So three-quarters of the electorate is going to start with a predilection against sympathizing with critiques of Biden. If those critiques aren't really bringing the goods and instead seem like petty grievances, those Democrats may conclude that the case against Biden is a lot of hot air.
Meanwhile, if the false alarms continue — as in, Democrats on Twitter or on podcasts predict Biden's demise and the polls are unmoved — the media may come to view Biden as a Trump-like "Teflon" candidate who isn't greatly affected by gaffes and scandals. That could reduce their appetite for covering them in the future — even if more serious ones occur than what's taken place to date.
From our partner Tehran Times