30th anniversary of 1988 massacre in Iran
Thirty years ago in the summer of 1988 Iranian regime under Khomeini committed a crime unprecedented since Second World War. In a few months 30000 political prisoners were executed in Iran. The prisoners were severing their sentences. The order was to exterminate all prisoners still believing in the People's Mojahedin Organization of Iran (PMOI/MEK). The majority of prisoners were members and supporters of the MEK. The regime saw the MEK as its main rival and enemy.
A four members "Death Commission," as it is famous among Iranian political prisoners oversaw the massacre of 30000 political prisoners in 1988.
Ebrahim Raisi and Mostafa Pour-Mohammadi — Justice Minister in Hassan Rouhani's first cabinet — were two of the four members of the Death Commission who were tasked by then Supreme Leader Khomeini to immediately execute political prisoners.  Raisi was a low level cleric at the time and in return for his services was elevated in the rank and files of the mullahs' hierarchy. Raisi is a close confidant of the Supreme Leader Ali Khamenei. Currently Raisi is the custodian of Astan Quds Razavi, the wealthiest charity foundation in charge of Iran's holiest shrine in Mashhad, northeastern Iran, with close ties to Khamenei's powerhouse. He ran for presidential office last year and lost to Rouhani.
Khomeini's fatwa
Khomeini hand wrote a fatwa, a religious decree, authorizing the Commission's task. In the summer of 1988, the Commission handed down 30,000 death sentences. The kangaroo courts hardly lasted more than three minutes on average. Some of the political prisoners who miraculously survived the slaughter have written or spoken of their ordeals. A simple question was asked by the judges: Do you still believe in Mojahedin? And depending on the answer, one could end up before a hangman. The gruesome accounts of survivors, especially female prisoners, often leave the listeners in shock.
Moving evidence
An audio tape was leaked out by Ayatollah Hossein-Ali Montazeri's son in August 2016. Montazeri, the handpicked successor of Khomeini, was sacked for his public objections to mass executions in 1988. He spent the rest of his life under house arrest and died in 2009.
In the moving tape, Montazeri can be heard telling a meeting of the "Death Commission" in 1988 that they are responsible for a crime against humanity. He said: "The greatest crime committed during the reign of the Islamic Republic, for which history will condemn us, has been committed by you. Your names will in the future be etched in the annals of history as criminals." Pour-Mohammadi has since admitted his role in the "Death Commission" and boasted that he was proud to "carry out God's will and he has not lost sleep over what he did."
In another part of the tape, Montazeri says that exterminating MEK members had become an obsession of Ahmad Khomeini's long before the 1988 massacre. Montazeri in his tap quotes Ahmad as saying "All of them must be killed even a distant sympathizer who just reads their paper." Considering Ahmad's position as Khomeini's right had man wiping out MEK members had been a strategic plan for the regime.
Rouhani's new Justice Minister is also a member of the Death Commission
Alireza Avaie was appointed Justice Minister in Rouhai's second cabinet. He is as guilty as his predecessor. Avaie's personal record in participating in human rights violations goes a long way back when he was partner in crime with the likes of Raisi. He was also a member of Death Commission in southwestern Iran.
The National Council of Resistance (NCRI) set into motion a galvanized campaign to call for justice for 1988 massacre in 2016. Tahar Boumedra a former UN Human Rights official and legal expert took the lead on behalf of families of 1988 political massacre.
A psychological torture
The Iranian regime's cruelty goes far beyond the victims and it hits immediate family members and even distant relatives.
Iranian regime for years tried unsuccessfully to put a lid on its heinous crime. Families of the victims are still in dark as to what really happen to their children on that fateful summer. Some are searching for signs of their loved ones and often traveled in far corners of the country hopping for a single clue.
Getting rid of any evidence that might implicate the perpetrators of the crime has been a strict policy of the regime. The bodies of the executed prisoners were not allowed to be buried in public cemeteries. They were buried in mass graves usually far from the cities hoping that the families would not find them. Razing the unmarked mass graves according to the Amnesty International is tantamount to psychological torture for the families of the victims. One can image a mother, wife or sister that gotten use to weekly visits of an unmarked grave site which she is not even sure that it is his son, husband or brother and one day finds out a highway soon will be built on top of it. In the case of grave site in Ahwaz that is what happed.
On September 26th 2017, The former UN Special Rapporteur on the human rights situation in Iran Asma Jahangir ,refers to widespread executions inside the Iranian regime prisons in 1988, reminding, "The family of those who were executed have the right to know and be informed on what happened in 1988".
In the meantime, Jahangir urged "the regime to establish an independent truth finding committee to investigate the 1988 massacre of prisoners who were doing their terms behind bars."
The Iranian regime and its leaders should not be allowed to escape the consequences of their crimes against humanity. Bringing them to justice will set an example that the world is watching. An independent international commission investigating the crimes of 1988 in Iran is the first positive step.
Iran Gives Russia Two and a Half Cheers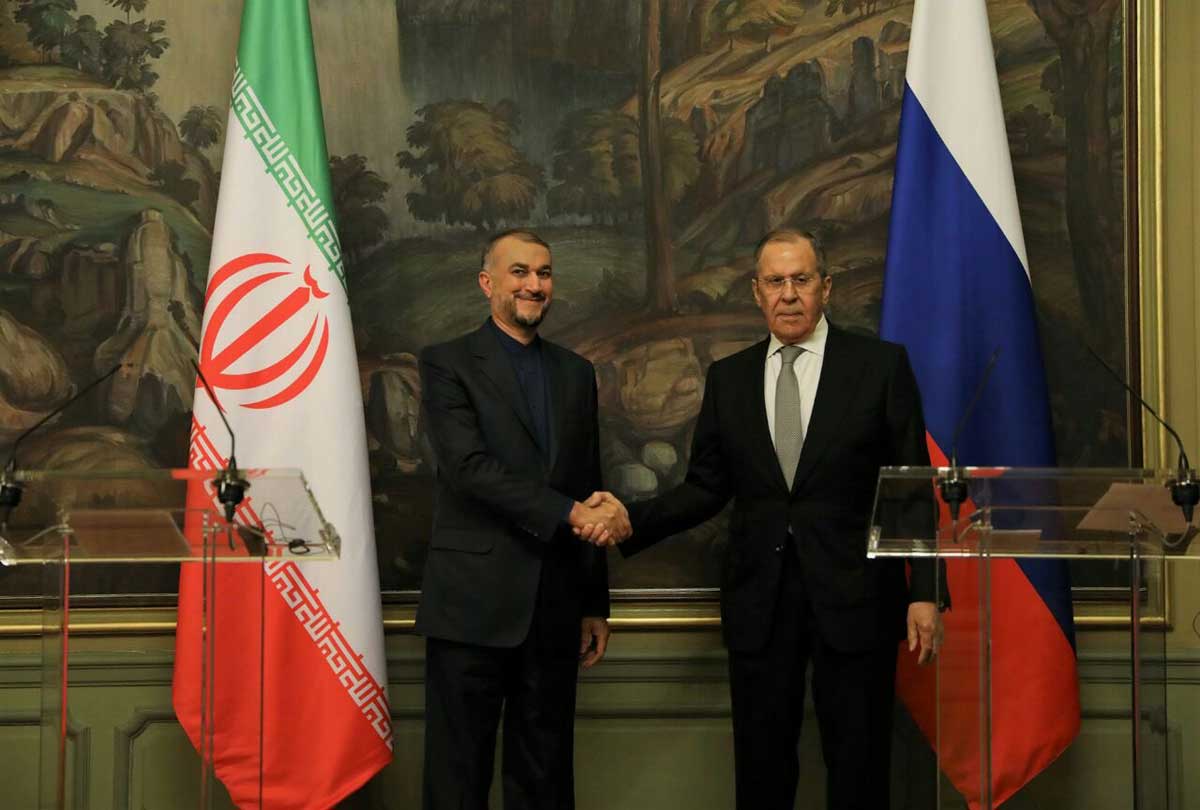 Iran's rulers enthusiastically seek to destroy the liberal world order and therefore support Russia's aggression. But they can't manage full-throated support.
For Iran, the invasion of Ukraine is closely related to the very essence of the present world order. Much like Russia, Iran has been voicing its discontent at the way the international system has operated since the end of the Cold War. More broadly, Iran and Russia see the world through strikingly similar lenses. Both keenly anticipate the end of the multipolar world and the end of the West's geopolitical preponderance.
Iran had its reasons to think this way. The US unipolar moment after 1991 provoked a deep fear of imminent encirclement, with American bases in Afghanistan and Iraq cited as evidence. Like Russia, the Islamic Republic views itself as a separate civilization that needs to be not only acknowledged by outside players, but also to be given ana suitable geopolitical space to project influence.
Both Russia and Iran are very clear about their respective spheres of influence. For Russia, it is the territories that once constituted the Soviet empire. For Iran, it is the contiguous states reaching from the Persian Gulf to the Mediterranean — Iraq, Syria, Lebanon — plus Yemen. When the two former imperial powers have overlapping strategic interests such as, for instance, in the South Caucasus and the Caspian Sea, they apply the concept of regionalism. This implies the blocking out of non-regional powers from exercising outsize economic and military influence, and mostly revolves around an order dominated by the powers which border on a region.
This largely explains why Iran sees the Russian invasion of Ukraine as an opportunity that, if successful, could hasten the end of the liberal world order. This is why it has largely toed the Russian line and explained what it describes as legitimate motives behind the invasion. Thus the expansion of NATO into eastern Europe was cited as having provoked Russian moves. "The root of the crisis in Ukraine is the US policies that create the crisis, and Ukraine is one victim of these policies," argued Supreme Leader Ayatollah Ali Khamenei following the invasion.
To a certain degree, Iran's approach to Ukraine has been also influenced by mishaps in bilateral relations which largely began with the accidental downing of a Ukrainian passenger jet by Iranian surface-to-air missiles in January 2020, killing 176 people. The regime first denied responsibility, and later blamed human error.
Iran, like several other of Russia's friends and defenders, the ideal scenario would have been a quick war in which the Kremlin achieved its major goals.
Protracted war, however, sends a bad signal. It signals that the liberal order was not in such steep decline after all, and that Russia's calls for a new era in international relations have been far from realistic. The unsuccessful war also shows Iran that the collective West still has very significant power and — despite well-aired differences — an ability to rapidly coalesce to defend the existing rules-based order. Worse, for these countries, the sanctions imposed on Russia go further; demonstrating the West's ability to make significant economic sacrifices to make its anger felt. In other words, Russia's failure in Ukraine actually strengthened the West and made it more united than at any point since the September 2001 terrorist attacks on the US.
A reinvigorated liberal order is the last thing that Iran wants, given its own troubled relations with the collective West. The continuing negotiations on a revived nuclear deal will be heavily impacted by how Russia's war proceeds, and how the US and EU continue to respond to the aggression. Iran fears that a defeated Russia might be so angered as to use its critical position to endanger the talks, vital to the lifting of the West's crippling sanctions.
And despite rhetorical support for Russia, Iran has been careful not to overestimate Russia's power. It is now far from clear that the Kremlin has achieved its long-term goal of "safeguarding" its western frontier. Indeed, the Putin regime may have done the opposite now that it has driven Finland and Sweden into the NATO fold. Western sanctions on Russia are likely to remain for a long time, threatening long-term Russian economic (and possible regime) stability.
Moreover, Russia's fostering of separatist entities (following the recognition of the so called Luhansk and Donetsk "people's republics" and other breakaway entities in Georgia and Moldova) is a highly polarizing subject in Iran. True there has been a shift toward embracing Russia's position over Ukraine, but Iran remains deeply committed to the "Westphalian principles" of non-intervention in the affairs of other states and territorial integrity. This is hardly surprising given its own struggles against potential separatism in the peripheries of the country.
Many Iranians also sympathize with Ukraine's plight, which for some evokes Iran's defeats in the early 19th century wars when Qajars had to cede the eastern part of the South Caucasus to Russia. This forms part of a historically deeply rooted, anti-imperialist sentiment in Iran.
Iran is therefore likely to largely abstain from endorsing Russia's separatist ambitions in Eastern Ukraine. It will also eschew, where possible, support for Russia in international forums. Emblematic of this policy was the March 2 meeting in the United Nations General Assembly when Iran, rather than siding with Russia, abstained from the vote which condemned the invasion.
Russia's poor military performance, and the West's ability to act unanimously, serve as a warning for the Islamic Republic that it may one day have to soak up even more Western pressure if Europe, the US, and other democracies act in union.
In the meantime, like China, Iran will hope to benefit from the magnetic pull of the Ukraine war. With so much governmental, military and diplomatic attention demanded by the conflict, it will for the time being serve as a distraction from Iran's ambitions elsewhere.
Author's note: first published in cepa
Ignoring the Middle East at one's peril: Turkey plays games in NATO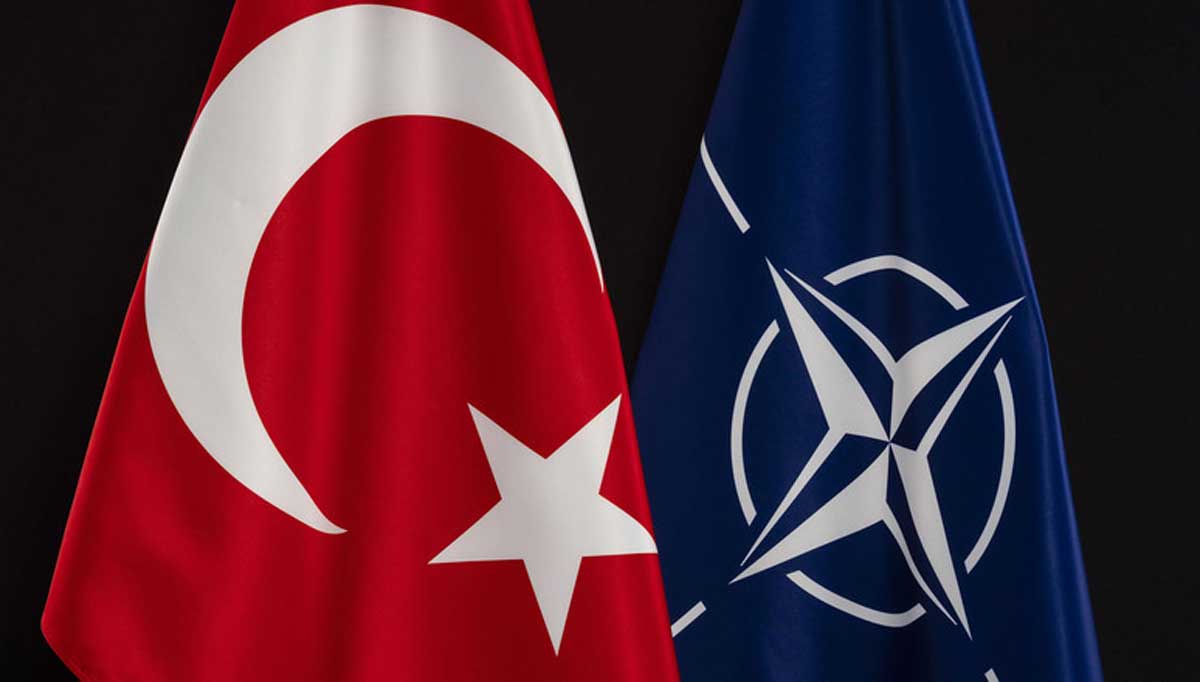 Amid speculation about a reduced US military commitment to security in the Middle East, Turkey has spotlighted the region's ability to act as a disruptive force if its interests are neglected.
Turkish President Recep Tayyip Erdogan set off alarm bells this week, declaring that he was not "positive" about possible Finnish and Swedish applications for membership in the North Atlantic Treaty Organisation (NATO) in the wake of the Russian invasion of Ukraine.
NATO membership is contingent on a unanimous vote in favour by the organisation's 30 members. Turkey has NATO's second-largest standing army.
The vast majority of NATO members appear to endorse Finnish and Swedish membership. NATO members hope to approve the applications at a summit next month.
A potential Turkish veto would complicate efforts to maintain trans-Atlantic unity in the face of the Russian invasion.
Mr. Erdogan's pressure tactics mirror the maneuvers of his fellow strongman, Hungarian Prime Minister Victor Orban. Mr. Orban threatens European Union unity by resisting a bloc-wide boycott of Russian energy.
Earlier, the United Arab Emirates and Saudi Arabia rejected US requests to raise oil production in an effort to lower prices and help Europe reduce its dependence on Russian energy.
The two Gulf states appear to have since sought to quietly backtrack on their refusal.
In late April, France's TotalEnergies chartered a tanker to load Abu Dhabi crude in early May for Europe, the first such shipment in two years.
Saudi Arabia has quietly used its regional pricing mechanisms to redirect from Asia to Europe Arab "medium," the Saudi crude that is the closest substitute for the main Russian export blend, Urals, for which European refineries are configured.
Mr. Erdogan linked his NATO objection to alleged Finnish and Swedish support for the Kurdish Workers Party (PKK), which has been designated a terrorist organisation by Turkey, the United States, and the EU.
The PKK has waged a decades-long insurgency in southeast Turkey in support of Kurds' national, ethnic, and cultural rights. Kurds account for up to 20 per cent of the country's 84 million population.
Turkey has recently pounded PKK positions in northern Iraq in a military operation named Operation Claw Lock.
Turkey is at odds with the United States over American support for Syrian Kurds in the fight against the Islamic State. Turkey asserts that America's Syrian Kurdish allies are aligned with the PKK.
Turkish Foreign Minister Mevlut Cavusoglu warned that Turkey opposes a US decision this week to exempt from sanctions against Syria regions controlled by the Kurdish-led Syrian Democratic Forces (SDF).
"This is a selective and discriminatory move," Mr. Cavusoglu said, noting that the exemption did not include Kurdish areas of Syria controlled by Turkey and its Syrian proxies.
Referring to the NATO membership applications, Mr. Erdogan charged that "Scandinavian countries are like some kind of guest house for terrorist organisations. They're even in parliament."
Mr. Erdogan's objections relate primarily to Sweden, with Finland risking becoming collateral damage.
Sweden is home to a significant Kurdish community and hosts Europe's top Kurdish soccer team that empathises with the PKK and Turkish Kurdish aspirations. In addition, six Swedish members of parliament are ethnic Kurds.
Turkey scholar Howard Eissenstat suggested that Turkey's NATO objection may be a turning point. "Much of Turkey's strategic flexibility has come from the fact that its priorities are seen as peripheral issues for its most important Western allies. Finnish and Swedish entry into NATO, in the current context, absolutely not peripheral," Mr. Eissenstat tweeted.
The Turkish objection demonstrates the Middle East's potential to derail US and European policy in other parts of the world.
Middle Eastern states walk a fine line when using their potential to disrupt to achieve political goals of their own. The cautious backtracking on Ukraine-related oil supplies demonstrates the limits and/or risks of Middle Eastern brinkmanship.
So does the fact that Ukraine has moved NATO's center of gravity to northern Europe and away from its southern flank, which Turkey anchors.
Moreover, Turkey risks endangering significant improvements in its long-strained relations with the United States.
Turkish mediation in the Ukraine crisis and military support for Ukraine prompted US President Joe Biden to move ahead with plans to upgrade Turkey's fleet of F-16 fighter planes and discuss selling it newer, advanced F-16 models even though Turkey has neither condemned Russia nor imposed sanctions.
Some analysts suggest Turkey may use its objection to regain access to the United States' F-35 fighter jet program. The US cancelled in 2019 a sale of the jet to Turkey after the NATO member acquired Russia's S-400 anti-missile defence system.
Mr. Erdogan has "done this kind of tactic before. He will use it as leverage to get a good deal for Turkey," said retired US Navy Admiral James Foggo, dean of the Center for Maritime Strategy.
A top aide to Mr. Erdogan, Ibrahim Kalin, appeared to confirm Mr. Foggo's analysis.
"We are not closing the door. But we are basically raising this issue as a matter of national security for Turkey," Mr. Kalin said, referring to the Turkish leader's NATO remarks. "Of course, we want to have a discussion, a negotiation with Swedish counterparts."
Spelling out Turkish demands, Mr. Kalin went on to say that "what needs to be done is clear: they have to stop allowing PKK outlets, activities, organisations, individuals and other types of presence to…exist in those countries."
Mr. Erdogan's brinkmanship may have its limits, but it illustrates that one ignores the Middle East at one's peril.
However, engaging Middle Eastern autocrats does not necessarily mean ignoring their rampant violations of human rights and repression of freedoms.
For the United States and Europe, the trick will be developing a policy that balances accommodating autocrats', at times, disruptive demands, often aimed at ensuring regime survival, with the need to remain loyal to democratic values amid a struggle over whose values will underwrite a 21st-century world order.
However, that would require a degree of creative policymaking and diplomacy that seems to be a rare commodity.
Health Silk Route: China and the Middle East
While China's economic interests in the Middle East are well-known, China's intrinsic involvement in the Middle East for increased political and cultural influence is a nascent development. For example, in the aftermath of the COVID-19 pandemic, China has attempted to increase its footprint in the Middle East through its new 'Health Silk Route' (HSR) project which should be viewed as an extension of the Belt & Road Initiative (BRI) in the Middle East. Through the new HSR project, China is trying to gain diplomatic bandwidth in the Middle East by spreading its soft power influence in the region.
China has traditionally maintained a cautious approach in foreign policy towards the Middle East to ensure that its energy needs are consistently fulfilled by Middle Eastern states like Iran and Saudi Arabia. Simultaneously, it has opted for a strong economic relationship with most Middle Eastern states (Dorsey, 2017) as China views the Middle East as a lucrative market for its goods. (Shambaugh, 2014: 87) However, this non-interventionist approach of China towards the Middle East is now on its way out as a 'rising China' is approaching the Middle East with new found vigour with the Belt & Road Initiative (BRI) making a mark across the region.
China views the Middle East as a region that can aid its 'peaceful rise' as China attempts to 'strive for achievement' (fenfayouwei) and achieve great power status in keeping with the principles of Tienxia (All Under Heavens) (French, 2017) after 'keeping a low profile' (taoguangyanghui) for years. (Xuetong, 2014) This new found Chinese interest in the Middle East is in keeping with the tenets of Chinese conception of 'Moral Realism', President Xi Jinping's 'China Dream' project and his clarion call for national rejuvenation and declining American presence in the region. (Xuetong, 2014)
While the region was initially viewed as 'politically inaccessible' by Chinese diplomats (Fuhr, 2021) due to the region being 'America's strategic headlight', the region has become important for China today. In fact, China has come out with its 'Arab Policy Paper' that documented China's approach towards the Arab states where China endorsed a "win-win partnership" with all 22 Arab (Middle Eastern) states. This was the first such policy paper published by China in several years. (Ministry of Foreign Affairs, PRC, 2021)
The Middle East is also an important region for growing Chinese investments. For example, in 2018, China invested $20 billion in infrastructure development alone and another $3 billion in loans for the banking sector in the region. These developments have brought China and the Middle East closer. (Elanggar, 2020)
COVID-19 & Mutual Reciprocity
The COVID-19 pandemic has further opened up the region for China. While China has opted for a more aggressive diplomatic line through the use of 'wolf-warrior diplomacy' in regions like Europe and the Americas, to defend itself amidst the raging COVID pandemic, the 'Chinese Middle Eastern discourse during the pandemic has seen an outpouring of mutual support paired with deliveries of medical aid' (Wilson Centre, 2020) In the early days of the pandemic, when the pandemic took its roots in Wuhan in the heart of China, Middle Eastern states like Kuwait sent medical equipment worth $3 billion to China. (Kuwait Today, 2020) Similarly, Saudi Arabia through the King Salman Humanitarian RelIef Fund (KSRelief) provided medical devices and protective suits and surgical masks to China. (Xinhua, 2020) For the Middle East, the pandemic transformed China from just a business partner to a scientific benefactor and collaborator. (Bodetti, 2021)
China reciprocated these gestures and offered medical assistance to Middle Eastern states firstly by offering medical supplies and extending lines of credit in the first phase and through the provisions of vaccines. It also suggested that these initiatives were taken to 'advance global public health' under the rubric of the HSR. Firstly, China assisted Iran and Turkey by providing essential medical supplies like medical masks, test devices and Personal Protective Equipments (PPEs) (Xinhua, 2020: Singh & Gupta, 2020) China sent sterile and antiseptic masks and other medical equipments to states in the Maghreb like Algeria and Mauritania as well. (Chachiza, 2021) It also sent 50 boxes of medical supplies with surgical supplies nad masks to Oman. (Hoffman & Yelinek, 2020) However, the primary focus of China's pandemic diplomacy was related to China's provision of vaccines to the region. The United Arab Emirates (UAE) was the first country to approve the Sinopharm vaccine and stated that its efficacy stood at 86%. Once the prerequisite approvals were in place, Bahrain, Egypt and Morocco also agreed to use the China-manufactured vaccines. (El Kadi & Zinser, 2021)
Impact of Chinese Health Diplomacy on HSR
These healthcare initiatives have allowed the widening and deepening of ties between China and the Middle Eastern states. For China, the HSR is an opportunity to resurrect its image in the Post COVID-19 era, where China has been blamed for the onset of the pandemic. Through the HSR initiative, China wants to portray itself as 'benevolent healthcare provider' to increase its soft power. It wants to take the lead in 'perfecting global public health governance' across the world. (Lancaster, Ruben & Rap-Hooper, 2020)
As far as the Middle East is concerned, China wants to use the HSR to increase its soft power in the region. China has traditionally been viewed favourably by Middle Eastern states like Israel, Lebanon, Turkey and Tunisia (Silver, Devlin & Huang, 2019) and China wants to leverage these favourable ratings for its own benefit. While Chinese scholars have negated this line of argument and stated vociferously that the HSR is for "global public good" because the United States has abdicated global health leadership (Jiahan, 2021) It is certain that a diminishing U.S. presence in the Middle East will allow the rise of China in the region and initiatives like the HSR will aide this development.