Prevalence of Unsafe Abortion
Every day in India, 13 women die of unsafe abortions. It accounts for 10 to 12 per cent of total maternal deaths in Pakistan, and 7 per cent in Nepal. Unsafe abortions have increased three folds in the last decade in South Asia and this has become a pressing problem. These abortions are done without medical supervision, and include activities like inserting surgical devices or inapt herbs and spices or poison through the vaginal canal, consumption of non-OTC abortion pills without medical consultation, and perforation of the uterus. These methods are hazardous to the health of women as such abortions are performed by medically unqualified personnel and sometimes induced by the pregnant women on themselves and more often than not causes disability or worse, death.
This deliberate termination of pregnancy, abortion, is perhaps why today it is one of the most widely debated topics worldwide. The convictions on whether or not abortion should be conferred on a woman is powerfully held by groups on either side of the debate. Proponents and opponents argue for and against a worldview that focuses on rights of the people to undergo an abortion and that it cannot be curbed by the government or other violators of rights, contrasting with sanctity of the life of the foetus and that nobody should hold the rights to end a life especially when some other people fail to conceive.
The important question that should be addressed is whether rights to a safe abortion should be bestowed on a woman by formal and informal mechanisms of control or should she have the sole autonomy of her bodily rights.
Actually, there are several complex reasons for why some are against abortion but the underlying generalisation is that women, by choosing abortion, are opting an easy way out. The battle between the pro-choice and the pro-life schools of thought exists on a much larger scale than ideological. The spillovers are reflected in inconsistencies in policy making, ease of availing rights or medicinal facilities, and attitudes, knowledge and practice among various groups on a much larger scale than possibly imagined. This goes on to be reflected in inflexible abortion laws in countries like Pakistan and Bangladesh, non-application of seemingly liberal laws in India, and difficulties to implement very liberal abortion laws in Nepal. However, that perception may be unfair because abortion is nota cinch and women who do consider it weigh all their costs and decide to go for one atrocious procedure that changes their bodies and lives forever.
Whatever may be the underlying reason for why an abortion is sought, to address the legal complexities is not even the most difficult challenge surrounding abortion, albeit the cumbersome nature of making and amending laws. What happens actually is that existence of rigid laws only curb abortions to an extent and in turn create situations where people still find their ways around getting illegal abortions- clandestine and precarious. Thus, the most difficult challenge that exists is of unsafe abortions that take place whatever the law may be on paper. For instance, in Bangladesh, despite abortion being illegal an estimated 1,194,000 induced abortions were performed in 2014 and most of these were unsafely carried out. Abortion under any circumstances has been legal in Nepal since 2002. Yet, about 58% of the total abortions that are induced even today are unsafe.
This convenience is hampered by hindrances that make unavailable even the legally permitted abortion to women. Religious ordinances and diktats render abortion an impermissible activity. Apart from this, situations arise where women are not able to avail an abortion because of unwanted pressure exerted on them by the family. Non-awareness of the laws and medical procedures, limited reach and accessibility, societal, financial, religious, and cultural hindrances are some obstructions that need to be overcome to get a safe abortion.
Unsafe abortions put at risk the health of a woman. Abortion without the involvement of a trained medical expert will definitely lead to a difficult and unsanitary situation. Meanwhile, trained medical experts are also rare in rural areas as is the information on how to obtain abortions legally. Weak financial conditions clubbed with the absence of reach and accessibility is the biggest hindrance to getting an abortion and reasons behind posing a problem despite lax laws.
Sex selection abortion is highly prevalent in India as parents continue to long for male children over female children. Because this is a criminalised activity, women continue to choose unsafe abortions with the help of their family members. This was actually a family planning method to ensure the one-child policy in China and people preferred male children over female. In fact, 336 million abortions have been performed in China between 1971 and 2013. Only recently in 2018 have new rules sprung up where women need to get a signed approval from a medical practitioner.
In India, abortion is not readily available to women except in cases where the pregnancy results out of a rape, where the foetus is unsafe for the woman to carry, where the baby would be born with severe disabilities or deformities, and in case of married women upon the failure of contraception. A burdensome consultation permission from a doctor is required before 12 weeks, and permission from two doctors are required after 12 before 18 weeks and additionally, the court needs to permit abortions and due to legislative delays so the woman is far outside the safe abortion bracket causing health risks to herself.Similarly, so many survivors of rape, even minors, have been denied abortion in India and instead have had to marry their rapists because the best interests of the child were taken into consideration and not of the mother. The onus of proof lies on the woman where she has to prove it to the court that she deserves to be granted an abortion because she needs it.
Abortion delayed is abortion denied and state mechanisms should have no say on when or not to grant an abortion. Every person should have the right to avail healthcare as they will and abortion should be covered and talked about openly. Women should have full decisions over abortion and the choice to consult with a partner should be solely theirs because bodily rights cannot be conferred to the state by another person, even a sexual partner.
Coronavirus the Catalyst of Shaping the Global Integrated Space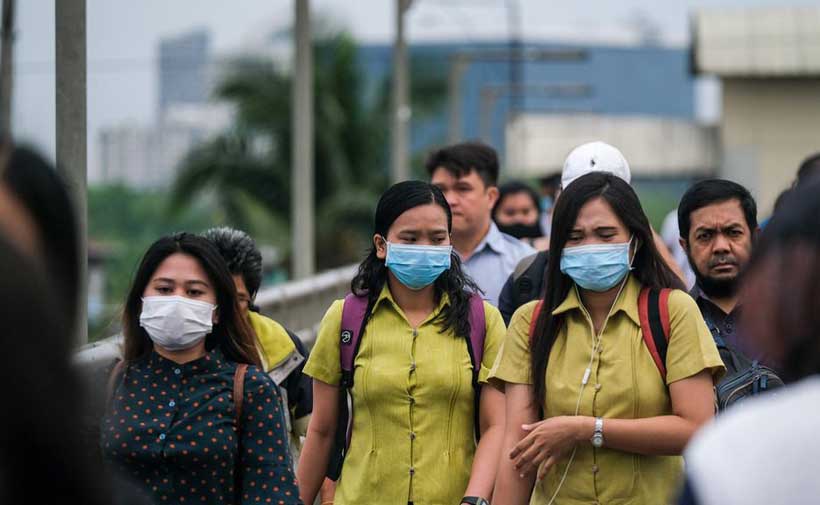 When we look at Earth planet, we see many geographical spaces that have been divided into different puzzles in different forms and formats, and boundaries within national boundaries, ethnic boundaries, ideological boundaries, developed and undeveloped boundaries and thousands of other types of boundaries have divided it. In other words, our integrated world has become a fragmented world through numerous natural and synthetic boundaries, and actors in every geographic space have made extensive efforts to prevent competitive strategies and sometimes with preventing collaborative and interactive strategies with other spaces will provide the ground for moving to geographic space. In this range, national spaces are of greater importance and priority. In these spaces, every government is making every effort to regulate the space for its citizens, which is a space-based organization that has the following characteristics: security (at different levels; biological and human sustainability). Over the past centuries, this strategy has been at the core of countries and has been prioritized by organizing their own geographical areas, and each government has made every effort to improve its geographic space and productivity.
After the Second World War, with the formation of the United Nations and with the advent of globalization, the ground for increased intergovernmental cohesion was developed and countries became economically and partially politically interdependent and interconnected. As this connection increased, the scope for increasing the linkage between geographic spaces expanded globally, and in addition to the strategy of organizing the interior, countries also partially developed the strategy of organizing the global space. In addition, human rights, environmental issues, and climate change (global warming) added the linkage between countries and geographical spaces, and strategies for organizing a more prominent global space were followed by actors. Despite the increasing interconnectedness of geographic spaces around the world, governments have sometimes been concerned to some extent with the reduction of their geographic space in favor of the organization of global space, skeptical and shifting priorities, and in some cases, such as the exit of Trump from the Paris treaty we see that national strategies (reorganizing the country space) have again become a top priority for countries and little attention has been paid to global reorganization strategies. Because the actors of national spaces express for themselves the mentality that our geographical spaces with tight boundaries can guide us towards a secure, developed, meaningful space, and the actions and issues of other and global communication spaces, not to us.
In the meantime, the advent of coronavirus has made a difference in the global space, and as a catalyst it has simply re-emphasized global unity in all aspects. Coronavirus, in contrast to previous ones, such as globalization, which was more economic in nature, climate change that was gradual and subtle, and others had prominent features such as security in terms of security of life, economic, social, and so on, has rapid and wide diffusion speed, ability to cross international borders and more. Coronavirus has simply shown that national geographic spaces are interconnected and interact with one another, simply influencing one another. Accordingly, the only strategy in preventing it is no longer responding to the arrangement of national geographic space for governments, and cannot be helpful. In order to regulate the space of their countries, governments must be able to explain national strategies along with strategies to organize the global space.
All in all, the universe has become a cohesive whole, shaking the whole space and shaking it with the slightest impact on a local space. The more these strategies in national spaces can accommodate and maintain in global space as a whole, certainly challenges and issues such as coronavirus can less shake the world. It should be kept in mind, however, that this is not inconsistent with what I have termed Coronavirus and the resurgence of frontiers, since it is a globalization issue.
COVID-19: Toward New Forms of Social Organisation
The rapid spread of the COVID-19 virus has led to noticeable shifts in the social governance of the communities affected by the epidemic. The virus may well become a trigger for the introduction of new technology in management and politics, as well as their further improvement. Many of these technological innovations have already been known for a long time, and, to one degree or another, have been put into practice. However, inertia is characteristic of human nature. History knows many cases where well-known inventions were unable to achieve widespread adoption until a particular crisis necessitated their implementation. In addition, an emergency situation allows for the pursuit of unpopular measures that had previously been thought to contradict the law or morality. Force majeure circumstances justify tough steps and new means of governance, which otherwise may have led to public opposition and protests. Like any epidemic, COVID-19 is a temporary phenomenon. But the arrival of an emergency, however fleeting, can provoke changes that will remain with us for a long time.
The first and most obvious is the widespread use of distance learning and working. Modern information technology has facilitated remote work for a long time. There are advanced platforms for online courses, databases, a wide selection of software for the remote interaction of large groups of co-workers and the management of the projects they attend to. Of course, in a number of industries and specialities, it is impossible to make do without personal communication or people being physically present at the workplace. However, where remote work had been possible, modern society was nevertheless held back by an envious conservatism.
This pervasive inertia was also dictated by perceptions of status. For example, the status of a company without an office, in the eyes of customers or partners, may well compare poorly with the usual "office" setup featuring an on-site staff. In the perception of managers, the very notion of the availability of jobs and visual control is a familiar attribute of status and influence. It's also more common for employees to "go to work" and identify the home as personal space rather than as a work space. Prior to 2020, there were many business pioneers who had nevertheless mastered new forms of work. Online services are firmly established in the commercial sector and are even provided by clumsy government agencies. However, prior to the current crisis, a radical change had not occurred. This change is very real today. And COVID-19 provides an excellent pretext.
Within several weeks, and possibly for a period lasting months, many organisations in Russia and abroad will have to switch to remote work. The economy is already suffering enormous losses.
Remote forms of work represent a suitable means to preserve the activities of many enterprises and structures, where the specificity of their work allows. The longer the quarantine and the need for isolation, the more habitual (but still not widely accepted) methods of organisation will become a habit. The worse the impact of the crisis on the economy, the more incentives business will have to cut costs. Costs for expensive offices and work infrastructure are a primary concern. Why pay extra if other ways of organising labour are possible? The epidemic will simply force the mass testing and implementation of such forms, zeroing out or changing the status representations of the past. In the near future, companies that do not move to a new organisation, where it is physically possible, may become a black sheep.
It's also possible that employees may demand changes. They stand to gain more time – many modern cities force their working population to spend several hours a day just commuting to work. But here a chain reaction will take place in other areas of human life. Changes will alter the very ratio between personal and work spaces. Modern man will have to face ultramodern and pre-modern structures simultaneously. The ultramodern structure comes with the new technology. However, it is accompanied by a pre-modern context – workers will need to return to the traditional form of separation between home and work. The modern city, with its limited living space, is simply unsuitable for such a symbiosis. The capitalist logic of cutting costs and introducing new technologies is likely to lead to tremendous frustration and psychological discomfort. The institution of the family will have to be changed. People will be forced to re-learn how to spend time with each other; not just during weekends, but all their free and non-free time in general. A significant increase in the number of divorces in China against the backdrop of the COVID-19 epidemic is an alarming symptom. However, new realities can lead over time to the creation of a more comfortable urban and domestic environment. Why huddle in a cramped and noisy city if you can work with the same success in a country house or a more comfortable space? They may revisit the question of national borders and migration. Access to brains and competencies abroad will be much easier. The brain drain will also happen quickly.
If changes proceed from such a scenario, they will have serious consequences for the functioning of the system of government and state institutions. Modern technology provides great opportunities for social control. Until now, private and public life have been quite rigidly separated by morality and law. Technically, the state could have long ago entered into the personal space of many citizens. Businesses have moved a little further in this direction, with their targeted advertising and other activity based on the data mining of social networks. Now this intrusiveness may become the norm. "Control over the body" or an all-pervasive micropower, about which Michel Foucault once wrote, threatens to take on new gravitas. The state of "alarming supervision" – a feeling of constant surveillance (which could be carried out sporadically and for completely pragmatic reasons) becomes a real possibility in such a society.
In turn, the organization of the nature of power will also generate new forms of politics, including methods of self-organization, proliferation of ideas, protest or other behavior. The combination of such changes with transformations of the urban environment and lifestyle can produce bizarre and non-linear results that are far beyond the imagination of science fiction writers.
First published in the Valdai Discussion Club.
Coronavirus and return of boundary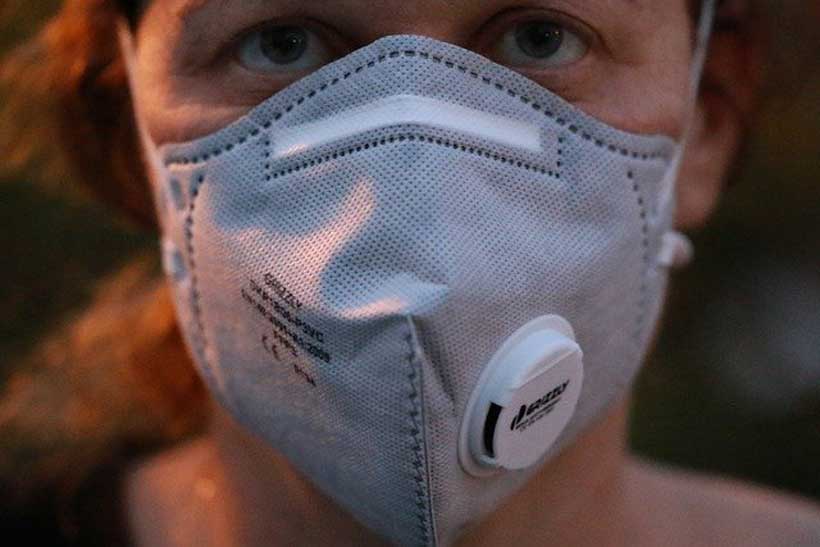 A simple look at the atmosphere of the world in recent days shows the return of boundary again. Boundaries have now become supporters of geographical areas against coronavirus in various forms and scales. Yes, the boundaries have returned again, not only at the national level (between countries) but also at lower scales (the boundary between provinces and cities). Prior to the spread of coronavirus, there were two approaches to boundary control. The first approach, which has even more supporters, believes that with the advent of globalization, boundaries have disappeared and we live in a world without boundaries. The second approach is that boundaries will not disappear and will not go away and that a world without boundaries is not only possible but also unthinkable. With the return of boundaries due to coronavirus, it seems that the latter approach could again become the dominant discourse in the field of boundary studies. To understand this approach one needs to be able to understand the nature of existence and function of boundaries.
The existential nature of boundaries: Boundaries are spatial-geographic phenomena that act as the reality of all our threads. They shape our spaces of presence and activity in various ways, separating and connecting us with others. They are so close to us that they sometimes merge into us and make us less likely to feel the need to study them and ask them philosophical questions. What are the boundaries? Why do boundaries form? Are boundaries specific to humans? And questions like that …. To answer these questions, which are based on the philosophical nature of boundaries, requires extensive understanding in the field of boundary studies. To answer these questions, scholars have offered different and sometimes conflicting views on the philosophical nature of boundaries. Despite the different perspectives, it can be said that the concept of boundary is derived from difference. The difference between two people, two phenomena, and two countries that are in contact, resulting in a common chapter or point of contact between them is called the boundary between them. These separating lines are the factors that represent the philosophical nature of the formation of boundaries and form the basis for the creation of boundaries in its various shapes, types and levels. The factors that shape the existence of the boundary at different scales are:
– The inherent difference between humans (groups, countries, etc)
– Identity differences between people (groups, countries, etc.)
– Security of people (groups, countries, etc.)
– Separation of human interests (groups, countries, etc.)
– Separation of human territory (groups, countries, etc.)
– Separation of sovereignty (groups, countries, etc.)
The existence of boundaries is based on the existence of human beings, so we can say that boundaries do not disappear at all, and the discussion of a world without boundary is no more a legend. Because the factors that shape the existential nature of the boundary do not disappear. For example, the security of each individual, each group, and each country takes precedence over the security of others, and so the boundaries are an integral part of geographical space. But what has changed in geography that has led to the notion that boundaries have disappeared? It should be noted that what has changed are the functions of boundaries. Boundaries generally have two types of functions as follows:
A) Intrinsic function: This part of the boundary functions is derived from the inherent nature of the boundaries and is present at all boundaries at different scales including the national scale and does not change over time and does not disappear permanently until there is a need for the country to preserve its existence in the political arena of the world. The most important of these inherent functions of boundaries are: security function; identity function; land separation function; interest separation function; separation of sovereignty function; separation of ownership function.
B) Acquired function: The functions described in this section are given in accordance with the time, needs and goals of the country, technological developments, etc., as time passes or changes in goals and existing needs or technologies change, fade, or disappear completely. The most important of these acquired functions of the borders are: barrier function; legitimization function; economic function; nationalization function and etc.
In sum, coronavirus reminds us again that boundaries at different scales are integral to geographic spaces, because the intrinsic functions of the boundaries are not eliminated but are more stable than ever before and only the acquired functions of the borders have been changed so that the actors can systematically manage their relationships with other actors by managing them. With the slightest challenge to shatter its existential nature (such as coronavirus, which has shattered the security nature of boundaries), they will return stronger and more complex than ever before, turning the global space into a confined space.