Your new digital rights across Europe during summer holidays
This summer, European citizens will enjoy more digital rights than ever before. Following the end of roaming charges across the European Union last year, holidaymakers can now travel with their online TV, film, sports, music or e-book subscriptions at no extra cost. In addition, everyone across Europe can enjoy world-class data protection rules that ensure all Europeans have better control over their personal data.
Andrus Ansip, Vice-President for the Digital Single Market said: "Europeans are already starting to feel the benefits of the Digital Single Market. This summer you will be able to bring your favourite TV programmes and sports matches with you wherever you travel in the EU. By the end of this year, you will also be able to buy festival tickets or rent cars online from all over the EU without being geo-blocked or re-routed."
Věra Jourová, Commissioner for Justice, Consumers and Gender Equality added: "The digital world offers tremendous opportunities, but also challenges; for example, our personal data is a useful asset for many companies. With the modern data protection rules we have put in place, Europeans have gained control over their data whenever they shop, book their holidays online or just surf the internet."
Mariya Gabriel, Commissioner for the Digital Economy and Society said: "We are improving the daily life of our citizens, be it end of roaming charges or safer online environment. By completing all our digital initiatives we will bring even more positive change to consumers and businesses alike."
Digital rights already in daily use
Since June 2017, people have been able use their mobile phones while travelling in the EU just like they would at home, without paying extra charges. Since the EU abolished roaming charges, more than five times the amount of data has been consumed and almost two and a half times more phone calls have been made in the EU and the European Economic Area.
Since April 2018, consumers can access online content services they have subscribed to in their home country also when travelling across the EU, including among other films, series and sports broadcasts (see examples in factsheet).
Under the new data protection rules which have been in place across the EU since 25 May 2018, Europeans can safely transfer personal data between service providers such as the cloud or email; everyone now has the right to know if their data has been leaked or hacked, or how their personal data is being collected. Furthermore, with the 'right to be forgotten', personal data has to be deleted upon request, if there are no legitimate reasons for a company to keep it.
Finally, with the net neutrality rules applying since spring 2016, every European has access to open internet, guaranteeing their freedom without discrimination when choosing content, applications, services and information of their choice.
Coming soon
With some digital rights already in place, there is more to come in the upcoming months. From September, Europeans will have increasingly the right to use their national electronic identification (eID) across the whole EU to access public services.
As of December, everyone will benefit from the free flow of non-personal data, as they will have access to better and more competitive data storage and processing services in the EU, thus complementing the free movement of people, goods, services and capital. Entrepreneurs meanwhile will have the right to decide where in the EU they store and process all types of data.
As of 3 December, Europeans will be able to shop online without unjustified discrimination wherever they are in the EU. They will not have to worry about a website blocking or re-routing them just because they – or their credit card – come from a different country.
As of next year, citizens will be able to compare parcel delivery costs more easily and benefit from more affordable prices for cross-border parcel delivery.
Agreed rules on value added tax for e-commerce will allow entrepreneurs to take care of their cross-border VAT needs in one online portal and in their own language.
With the recently agreed European Electronic Communications Code, Europeans will have the right to switch internet services and telecoms providers in a simpler way. They will also have the right to receive public alerts on mobile phones in case of an emergency. The new rules will also guarantee a better and more affordable connectivity across the EU.
With the updated rules for audiovisual media, Europeans will have the right to a safe online environment that protects them from incitement to violence, hatred, terrorism, child pornography, racism and xenophobia.
Background
The Digital Single Market strategy was proposed by the Commission in May 2015 to make the EU's single market fit for the digital age – tearing down regulatory walls and moving from 28 national markets to a single one. This has the potential to contribute €415 billion per year to our economy and create hundreds of thousands of new jobs.
Three years later, the strategy is well on its way: 17 legislative proposals have been agreed on, while 12 proposals are still on the table. There is a strong need to complete our regulatory framework for creating the Digital Single Market. Thanks to this the value of Europe's data economy has the potential to top €700 billion by 2020, representing 4% of the EU's economy.
The possibilities of restoring the ancestral functions of asteroids and averting their dangers
Over billions of years the earth, other planets and further large astral presences have been hit by asteroids, which have formed a large number of gold, iron, diamond, coal and rare earth mines on our planet that have been and are being mined at a hectic pace and are being exhausted.
For example, the Chicxulub crater with a diameter of 180 km in the Yucatán Peninsula (Mexico) – obtained by the impact of the well-known asteroid, which according to the theories of Spanish-American physicists Luis and Walter Álvarez led to the disappearance of dinosaurs – has formed a large deposit of copper, diamonds, zircons, etc.
The development of human beings is destined to leave the cradle of the earth, and the continuous expansion of civilisation involves the consumption of enormous resources. After the moon, asteroids have become the main target of development and use of human space resources, which should necessarily be the "strategic" energies of future humans. According to the type of emission spectrum, scientists divide asteroids into the following types: C, M and S.
C-type (carbonaceous) asteroids are the most common variety, accounting for about 75 per cent of known asteroids. They are rich in volatiles and are distinguished by a low albedo (ratio of reflected light from a celestial body to incident light), as their composition includes a large amount of carbon, as well as rocks and minerals. Their density averages about 1.7 g/cm3. They are found most frequently at the outer edge of the asteroid belt, 3.5 astronomical units (AUs) from the sun, where 80 per cent of asteroids are of this type, while only 40 per cent of asteroids 2 AUs from the sun are C-types (one AU is equal to the distance between the sun and the earth). The proportion of C-types may actually be higher than this, because C-types are much darker (and therefore less detectable) than most other types of asteroids, with the exception of other types that are mainly found at the outer edge of the asteroid belt.
M-type asteroids are a spectral class of asteroids that appear to contain higher concentrations of metallic phases (e.g. iron-nickel) than other classes of asteroids, and are widely believed to be the source of iron meteorites.
S-type asteroids are asteroids with a spectral type that is indicative of a siliceous (i.e. stony) mineralogical composition – hence their name. They have a relatively high density. About 17% of asteroids are of this type, making it the second most common type after C-type. For example, asteroid No. 16 Psyche – discovered on 17 March 1852 by Annibale de Gasparis from the Capodimonte Astronomical Observatory in Naples – has a diameter of about 250 kilometres. Some scientists estimate that it contains five hundred million tonnes of iron, five trillion tonnes of nickel and hundreds of millions of tonnes of other rare metals, including gold.
If humans were to drag this asteroid close to the moon for mining operations and bring useful metals back to earth, the value of its resources would be very considerable and it could also be used as raw material for the in-situ construction of manned exploration vehicles. It would play an important role and also provide an important stepping stone for humans to make journeys into deep space. It has therefore become a major focus of human space resource development and use.
There are plans to reach asteroid 16 Psyche. The mission was approved by NASA on 4 January 2017 and was originally scheduled for launch in October 2023, with an earth gravity-assist manoeuvre in 2024, a flyover of Mars in 2025 and landing on the asteroid in 2030. In May 2017, the launch date was brought forward to aim for a more efficient trajectory, with launch in 2022, with a Mars gravity assist in 2023 and landing in 2026. On 28 February 2020, NASA awarded SpaceX a $117 million contract to launch the Psyche spacecraft and two smallsat secondary missions on a Falcon Heavy rocket. In October 2022, it was decided that the mission should be launched no earlier than October 2023, reaching the asteroid in August 2029. The distance of asteroid 16 Psyche from earth is 376,217,445 kilometres (2.514858 astronomical units).
Asteroids basically have a weak gravity and no atmospheric environment. As technology continues to develop, it is possible to perform multiple surveys at low cost and even bring back samples. These exploration activities will also play a huge role in human deep space exploration technology, including electric propulsion, precise orbit control, autonomous navigation and deep space communication.
All this is nothing more than an alternative to the last remaining resources on planet Earth, as a scramble for outer space is highly desirable and certainly not wars by the most powerful countries to raid and plunder the last riches in the territories of the weakest ones.
Hence the development of space mining designs is no longer just a science fiction chapter written by Jules Verne or contemporary authors, as space technology enabling humans to land on asteroids and recover raw materials has been demonstrated in terms of possibilities, especially with the aid of artificial intelligence and robotically humanoid crews or simply excavators and grippers.
Back in January 2016, the website of the magazine Wired published the article Space Mining May Trigger Star Wars, in which some experts predicted that space mining could be one of the most profitable and beneficial industries for mankind in the next half of the 21st century. Hence, what treasures exist on asteroids and which countries and companies are currently eager to try mining them?
Today, some metal raw materials on earth are scarce or overexploited, and many companies cannot help but look deep into space for more resources.
According to NASA's survey, in the asteroid belt between the orbits of Jupiter and Mars, millions of rocks of different sizes (from a thousand kilometres to a few metres in diameter) form a ring around the sun. It is a distant remnant of the formation of the solar system. Scientists have discovered that although some asteroids are small in size, they contain – as seen above – rich resources of metals, such as high-purity iron and platinum etc. They are about 40 million kilometres away from earth. Many of the rocks have left the planetary belt due to collisions and many of them have flown close to our planet.
Since there is almost no gravity on the asteroid, very powerful machines can be used so that their weight does not adversely affect them. This is also a great advantage as huge materials could be transported without excessive effort to detach them from the celestial body. Although these projects require billions of dollars in investment, they are still much cheaper than mining on the Moon or Mars.
According to media reports, the US companies Deep Space Industries and Planetary Resources have been designing spacecraft systems for at least seven years to investigate and find possible development targets. Planetary Resources is examining a series of observation satellites in space to find the most suitable asteroids for exploitation. When you land on them, you need to assemble the necessary structures and then start mineral development from there.
In terms of choice of technical solution, machinery and equipment can be powered by solar energy, which would greatly reduce the fuel needed to transport the machinery from earth to the asteroids. The number of people on board could be limited, and hence all workers, including robots, should be sufficiently light. During the mining process, each spacecraft and equipment should be firmly fixed on the asteroid to prevent them from drifting off and being lost in space due to the absence of gravity, which is a disadvantage in such a case.
According to foreign media reports, researchers at the University of Bielefeld in Germany have created a robot based on the structure of the stick insect that is able to proceed on rough and uneven terrain and cross rocky one. It can automatically search for and transport goods on difficult terrain, which would also apply to the exploration of planets and not just asteroids. The countries interested in involving asteroids for their exploitation of raw materials are the following: United States of America, People's Republic of China, Russia, Germany, Luxembourg, United Arab Emirates and Japan, as well as the European Space Agency.
NASA has formulated a space development plan for the next twenty-five years and will launch a series of exploration missions to asteroids, such as capturing them and pulling them into an orbit in the Earth-Moon system not only for mining but also for changing dangerous trajectories.
In this regard, in October 2022, the analysis of data obtained over the last two weeks by the investigation team of NASA's Double Asteroid Redirection Test (DART) spacecraft mission showed that the kinetic impact of the spacecraft with its asteroid target, Dimorphos, successfully altered the asteroid's orbit. This marks the first time mankind has purposely changed the motion of a celestial object and the first large-scale demonstration of asteroid deflection technology.
NASA Administrator Bill Nelson said: "We all have a responsibility to protect our home planet. After all, it is the only one we have. This mission shows that NASA is trying to be ready for whatever the universe throws at us. This is a watershed moment for planetary defence and for all mankind, demonstrating the commitment of NASA's outstanding team and partners from around the world".
For this analysis, astronomers will continue to study the images of Dimorphos from DART's terminal approach and from the Light Italian CubeSat for Imaging of Asteroids (LICIACube): the latter is a mission of the Italian Space Agency (ASI), and is part of NASA's DART mission. The DART team is continuing to work on this rich database to fully understand this first planetary defence test of asteroid deflection.
Considerations on asteroids and dangers near and far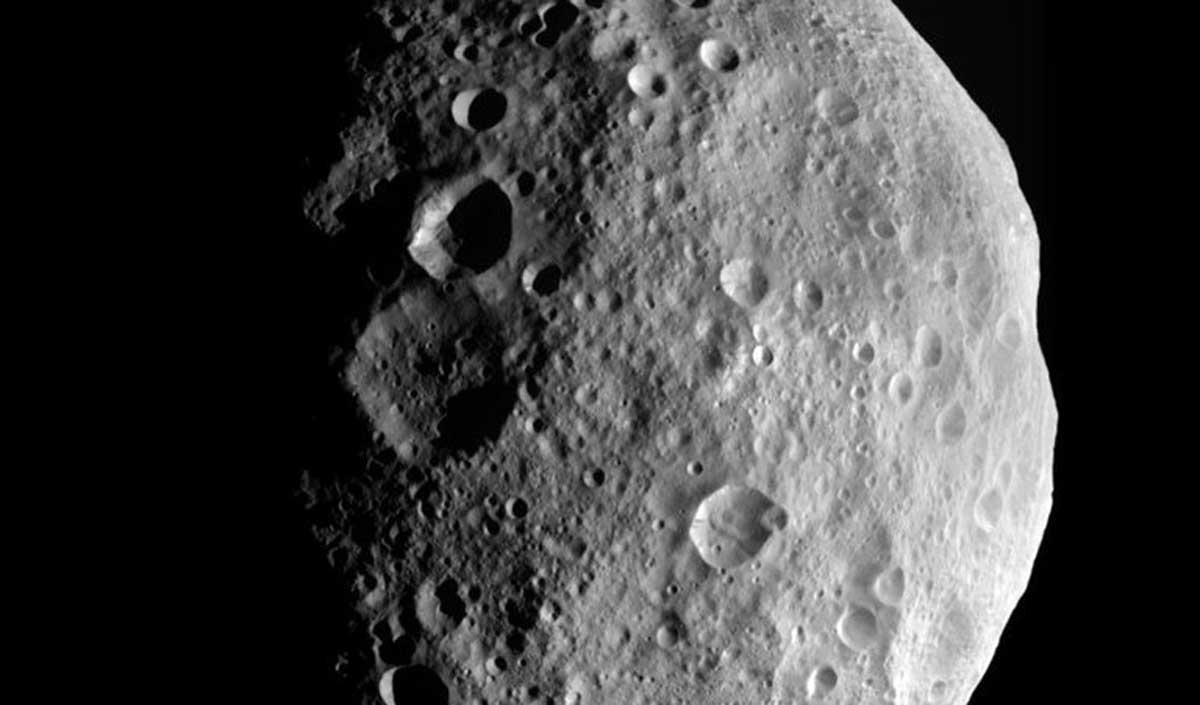 The solar system is the first stage in the human exploration of space. Observation and the desire to learn more about the sun, moon and stars spanned the journey of human beings from prehistoric times to modern civilisation.
With the advent of the space age, humans emerged from the cradle of the earth and launched a series of ambitious explorations. The solar system as we know it today consists of the sun and many smaller celestial bodies. Based on physical properties such as mass, shape and orbital characteristics, these smaller celestial bodies are divided into planets, dwarf planets, small celestial bodies and the Oort Cloud (which defines the cosmographic boundary of the solar system). The Oort Cloud is where the icy objects that we see as a light trail arrive and return from. It is 0.03 to 3.2 light years away and is home to around 100 billion asteroids and comet-like objects. It envelops our solar system like a huge shell and its growth and evolution have been the subject of numerous studies over the years. However, no one had yet succeeded in analysing it in its entirety.
With the launch of NASA's mission Origins, Spectral Interpretation, Resource Identification, Security, Regolith Explorer (OSIRIS-REx) – which took place on 8 September 2016 – attention was turned to asteroids. In this article we will look, in particular, at what asteroids are and why to explore them.
An asteroid is a small celestial body. In astronomy, the name asteroid is used to refer to units of the inner solar system (bounded by the orbit of Jupiter) that orbit the sun.
There is a large number of asteroids in the solar system, mainly distributed in the asteroid belt between the orbits of Mars and Jupiter and the Kuiper belt outside Neptune. Their size ranges from one metre to 800 kilometres. Astronomers classify asteroids into those of the main belt – the near-Earth asteroids, Trojan asteroids (minor bodies sharing a heliocentric orbit with Jupiter), Kuiper belt asteroids, centaurs (a class of icy planetoids), etc. – according to their orbital positions.
Compared to other celestial bodies in the solar system, asteroids have the characteristics of small size, large number and long origin. More than a million asteroids have been discovered and there are currently about 20 known asteroids with a diameter of more than 200 kilometres, while about 99% of asteroids have a diameter of less than 100 kilometres. In terms of numbers alone, they are certainly the most numerous in the solar system.
Most asteroids are located in an area between the orbits of Mars and Jupiter, known as the asteroid belt. The asteroid belt lies between 2.1 and 3.3 AUs from the sun. The astronomical unit (AU) represents the average distance between earth and the sun, i.e.149,597,870.707 kilometres.
The total mass of all the rocks in the asteroid belt, however, is still much less than the mass of the moon. It is estimated from existing observational data that their total mass may only be a small percentage of that of the moon.
Thousands of asteroids have also been discovered in Jupiter's orbit, known as Trojan asteroids. They gather around Jupiter, forming an approximate triangle with Jupiter and the sun. In terms of celestial mechanics, this orbit can be kept stable between the gravitational forces of the sun and Jupiter.
As ever more objects are discovered, they are collectively referred to as Trojan asteroids. The number of Trojan asteroids is far lower than that of the main belt asteroids. In 2018, at its 30th General Assembly in Vienna, the International Astronomical Union changed this naming convention, allowing it to be named after Olympic athletes, as the number of known Jupiter Trojans, which are currently over ten thousand, far exceeds the number of the available names of the Trojan War heroes in Greek mythology.
Asteroids are currently the only ones among the various types of celestial bodies that can be named according to the wishes of the discoverers and are internationally recognised after being examined and approved by international organisations. Because of the seriousness, uniqueness and permanent immutability of asteroid naming, it has become a recognised honour worldwide to bear the name of an asteroid.
The asteroid name consists of two parts: the first is the permanent number and the second is a name – for example 1 Ceres discovered on 1 January 1801 in Palermo by Giuseppe Piazzi (1746-1826), etc.
In recent years, the detection of asteroids has become one of the main directions of development in the field of deep space exploration of the major countries in the race for space. Asteroids, comets, etc. are all "fragments" left over from the early days of the solar system's formation, and the same holds true also for the "materials" that form planets and dwarf planets, which are generally believed to have formed before planets.
Asteroids preserve the original components from the early days of the solar system and may contain important clues to the origin of life and water on earth. They are important samples for studying the origin and evolutionary history of the solar system.
It has been speculated that the asteroid belt may be the remnant of a mysterious planet that was destroyed in a giant cosmic collision in ancient times.
As small bodies in the solar system that are less conspicuous in mass and volume, most asteroids revolve around the sun in elliptical orbits like the eight major planets (I say eight because on 24 August 2006, after 76 years of "statistical" presence, Pluto was demoted to a dwarf planet in the aforementioned Kuiper belt). The orbital pattern based on classic rules, however, is often broken and asteroids wander on their own, with their characteristic dangerousness. Most of the holes, of large and small craters on the Moon are, indeed, the "credit" of asteroids, which well records the history of the unexpected visits of these celestial bodies, which are small but not so small as to leave no trace.
While the moon's impact craters tell of asteroid visits, to date 190 craters have been discovered on earth, with diameters ranging from a few hundred metres to tens of kilometres, and a few even over 100 kilometres, with ages ranging from 50 thousand to two billion years, distributed mainly in North America, Europe and Oceania.
In astronomy, the concept of near-earth asteroids is defined as those asteroids whose minimum distance from the earth is within 0.3 AUs, i.e. 44,879,361.2121 kilometres.
The asteroids with a diameter of more than 140 metres within the minimum orbital distance of 0.05 AUs (7,479,893.53535 kilometres, which is about 20 times the distance between earth and the moon), are referred to as near-earth asteroids (potentially dangerous asteroids) that pose a potential threat to the earth. When the distance between the asteroid and the earth is 7,479,893.53535 kilometres, it can be captured by the strong gravitational force of the earth, change its orbit and run towards the earth until it collides). This danger exists in at least one-tenth of the total number of asteroids.
Because of the existence of these asteroids, the earth is always in danger. The dangers of asteroids striking the earth are mainly earthquakes, tsunamis and environmental disasters caused by very high velocity impacts, as well as panic among people not only in the vicinity of any impacts. The size of damage depends on the mass and velocity remaining after passing through the atmosphere, and these two parameters are related to the asteroid's initial mass, initial velocity, asteroid structure and angle of impact.
The asteroid enters the earth's atmosphere at very high speed, forming an extremely strong shock wave at high temperature and high atmospheric pressure, which first causes ionisation of atmospheric molecules and emits light, and then explodes and disintegrates under the interaction of a high-speed superforce and aerodynamic heat.
Disintegrated fragments with a smaller diameter will be reduced to ash in the atmosphere, while disintegrated fragments with a larger diameter will hit the earth surface, quickly releasing the enormous kinetic energy they carry.
If the impact occurs on land, the rocks break, melt and even gasify forming craters, while the shock waves generated by the impact cause strong earthquakes and tsunamis, triggering forest fires. Various gases (such as sulphur dioxide, carbon dioxide), dust and burning ash produced by the surface rocks fill the entire atmosphere and block sunlight.
If the impact occurs in the oceans, huge waves of hundreds of metres and strong tsunamis and earthquakes are produced, and the area of thousands of kilometres along the coast will be extensively flooded. A large amount of seawater evaporates, a large amount of seabed sediments and rock dust are thrown into the stratosphere to remain for a long time, and a large number of living organisms in the ocean would die.
Throughout history, asteroids have frequently struck the earth. Sixty-five million years ago, an asteroid with a diameter of about 10-13 kilometres hit the Yucatán Peninsula in Mexico at a speed of about 20 km/s, forming a crater with a diameter of 198 kilometres, causing 50% to 60% of the earth's biological extinction. This is considered the cause of dinosaurs' extinction.
On 30 June 1908, an asteroid with a diameter of about 30-50 metres hit the earth at a speed of 30-40 km/s and exploded over the Tunguska River (near Vanavara, located in the then Enisejsk Governorate in Siberia). It was equivalent to between 10 and 15 megatons, i.e. to about a thousand Hiroshima bombs, burning 80 million trees over two thousand square kilometres.
Asteroid transits still occur frequently today. Astronomers have been keeping a close eye on near-earth asteroids. According to data from the Minor Planet Centre, 22,268 near-earth asteroids were discovered in February 2020 alone, of which 906 have a diameter of more than one kilometre and 2,073 pose potential hazards.
At present, earth-threatening asteroids are continuously discovered through sky-tracking observations to calculate changes in their orbits and give early warning.
Communication as a realm of human enigmatic growth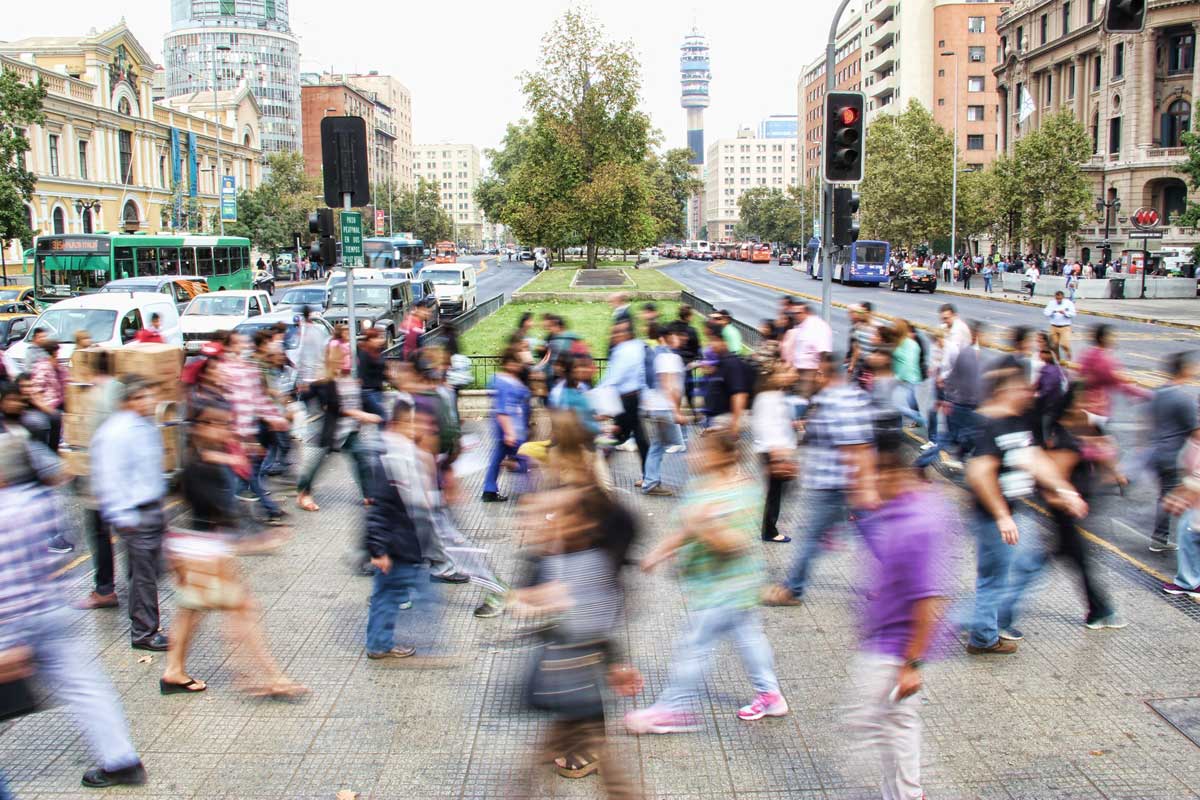 In March 2023 UMEF Swiss University hosted a special guest Richard Hill, Ph.D. who is a former senior ITU staff member and who is an expert on telecommunications and Internet governance and related matters. Dr Hill holds a Ph.D. in Statistics from Harvard University and a B.S. in Mathematics from M.I.T.  He has facilitated numerous complex international negotiations regarding sensitive policy matters, including Internet governance.  
As a high representative of ITU he introduced us to the history of systematic communication; as a specialized agency of the United Nations, responsible for many matters related to information and communication technologies, ITU was established on 17 May 1865 as the International Telegraph Union, making it the first international organization. Prior aim was to manage the first international telegraph networks and ceaselessly foster to connect the world. Over the years, the Union's mandate has expanded to cover the development of telephony, the radiocommunications, satellites, and most recently, the telecommunications-based information age. Along the way, ITU's structure and activities have evolved and adapted to meet the needs of this changing mandate.
ITU's work in radio communications began in 1906 when the first International Radiotelegraph Conference gathered 30 maritime states in Berlin to draw up the first International Radiotelegraph Convention. The Bureau of the International Telegraph Union (ITU) was designated by the Berlin Conference to act as the central administrative organ for a variety of tasks arising from the Convention. In 1927, the International Radiotelegraph Conference in Washington established the International Radio Consultative Committee (CCIR) to study technical and operating questions related to radio communications and to issue recommendations on them. In 1947, at the joint International Telecommunication Conference and International Radio Conference in Atlantic City, the International Frequency Registration Board (IFRB) was created to act as an administrative body to regulate the use of frequencies. In 1992, the Union's Additional Plenipotentiary Conference in Geneva undertook a reform of ITU to give the Union greater flexibility to adapt to an increasingly complex, interactive, and competitive telecommunications environment.
The 1868 International Telegraph Conference, in Vienna, decided that ITU would operate from its own bureau in Berne, Switzerland. It began with just three members of staff. In 1948, the headquarter​​s of ITU were moved from Berne to Geneva.
Dr. Hill today works in Geneva. He has a long professional background in Information Technology (IT) and Telecommunications. He was Department Head, IT Infrastructure Delivery and Support, at Orange Communications (a GSM operator), responsible for delivering and maintaining the real-time, fail-safe computing infrastructure for the company to support over 300 online agents and related applications such as billing. He was previously the IT Manager at the University of Geneva.
Dr. Richard Hill is currently involved in discussions on the use of and the impact of information and communication technologies (ICTs), including the Internet and its governance at both the national levels (in Switzerland) and the international level.
In this respect we need to rethink, recreate, and readjust our perception on questions and comments as follows:
AI and the influence on the humanity as whole is a big question. Context, socio-cultural, economic, and political backgrounds of historical intercorrelations, sounds as a password for enigma decryption. Can we discern progress from growth? (discontinuity, divergence etc.)
Whilst each epoch has its defining technology determining economic, social, and political success, in today's times we witness the omnipotent reality of cyber digital realms. They are full of wonder, puzzle, and unknowingness. What is in the future there for us, not being colonized yet with our meanings? Is there anything left?
Consequential, ethical questions are battling the scope of academic and policy debates. Not just carbon, electronic footprint, moral and ethical dilemmas are in the core of our concerns, not just regarding ethics, but also fairness, justice, transparency, and accountability.
This is precisely the reason why historical, philosophical, and cultural contexts are important for the future safety in digital age. The environment in which contemporary challenges of e-communications are ingrained is the heir of history, philosophy, culture, and technology intertwined developments. Latest have burst into digital transformation, triggering new questions on "social contract" and common sese of the world. If the context is altered daily, social landscape is requesting new deal.
This is the reason why we have no other choice than to step back and reflect on the future of humanity.
We need to ask ourselves what defines us as human race?
What defines AI as a tool for progress and a tool for growth?
Where are common ethical algorithms and standards we ought to manage our actions and lives accordingly?
We had a strong debate, referring on above stated and other themes and issues. Since our guest has published articles on these matters, made presentations at academic conferences, submitted papers to intergovernmental organizations, and participated in multi-stakeholder discussions, the exchange of opinions was fruitful and optimistic.
Dr Hill is currently an active domain name arbitrator and an accredited mediator. As an activist, he has experience in using digital tools to affect international negotiations. He was the Western European Rapporteur for EDIFACT[1], responsible for the organization of the EDI standardization efforts in Europe.
Today Mr. Dill is a president of the Association for Proper Internet Governance, member of the JustNet Coalition, and was the vice-chairman, external affairs, of the Swiss chapter of the Internet Society (ISOC-CH), a Swiss non-profit organization.
He contributed to the Hewlett-Packard (HP) internal manual on best practices for remote working and remote management. Prior to joining HP, he worked as a Research Statistician for the A.C. Nielsen company in Europe, a large marketing research company, and as a systems designer and consultant for a small software company in Cambridge, Mass. that specialized in applications for managing financial portfolios. Prior to that, Richard worked in software development for M.I.T. and the National Bureau of Economic Research (N.B.E.R).
---
[1] Electronic Data Interchange for Administration, Commerce and Transport is an international standard for electronic data interchange developed for the United Nations and approved and published by UNECE, the UN Economic Commission for Europe.