Huawei Launches HCNA-AI to Bridge the Talent Gap in the Industry
Huawei held a conference on its newly launched HCNA-AI in Beijing. The announcement of the Huawei's AI engineering certification is the first step for the Chinese multinational to build an artificial intelligence talent certification system. With the theme "Never stop learning, create the future with AI", Huawei welcomed more than 100 educators, academic experts, Huawei training partners, university professors, students and AI technology enthusiasts. This new certification designed for tech professionals aims to promote the artificial intelligence technology and industry through talent development, and it will ultimately facilitate technological progress of enterprises looking to make an impact in the digital economy.
Building a sustainable talent ecosystem in the AI era
Bradd Feng, Director of the Global Training & Certification Dept. of Huawei Enterprise BG, said: "With the national artificial intelligence development strategy, we are facing the challenges of a growing talent demand; Huawei in cooperation with world-renowned universities and industry experts have carried out a new layout for talent training. This new professional certification with the updated college curriculum will stimulate a stronger talent supply and will allow professionals to access a new world of opportunities."
Professor Wang Wanliang, dean of the School of Computer Science and Technology at Zhejiang University of Technology, pointed out: "the launch of the AI engineering certification by Huawei is a revolutionary milestone in the training of the AI domain. As a tech leader involved in the academic community, we are looking forward to see that Huawei continues to develop the AI professional program certification and bridge the gap between academic institutions and enterprises by providing on-going training to college students and IT professionals."
Professor Wu Fei, deputy dean of the School of Computer Science of Zhejiang University and director of the Institute of Artificial Intelligence, in its "Artificial Intelligence Cross-disciplinary Talent Training" presentation explained: "Artificial intelligence is an independent field of study, but at the same time, it encompasses cutting-edge technologies and various disciplines. The interdisciplinary nature of this field requires cross-disciplinary skills; universities should cooperate with enterprises to build artificial intelligence innovation and bring together multifaceted talents."
Huawei certification is one-step ahead
Zhang Zhifeng, chief architect of Huawei's artificial intelligence certification, introducing the certification structure concept said: "Huawei's artificial intelligence engineering certification offers fundamental knowledge of artificial intelligence and provide industry-specific applications. "
The certification framework has four characteristics:
Grounded on solid theory and leading technology
The HCNA-AI learning material provides the basic mathematics and machine learning knowledge necessary for deep learning. At this level, the students will be guided to gradually understand the related techniques of deep learning, such as, convolutional neural networks, cyclic neural networks, regularization, optimizers, etc., and introduce deep learning in applications areas, such as, computer vision, speech recognition, and natural language processing.
Strong framework and extensive application
HCNA-AI uses the mainstream TensorFlow framework and supports Keras (a high-level neural network API, Theano/TensorFlow-based deep learning framework written in Python), which is widely used, powerful, and has excellent compatibility and timeliness.
Convenient platform with anytime learning mode
The experimental environment of the HCNA-AI certification course can be accessed to the ECS (Elastic Cloud Server) on the Huawei Cloud, and then installed according to the manual. The installed environment will have a separate IP, username and password, so that students will be able to log in to the lab environment and learn any time with a network connection.
Practical and up-to-date
The HCNA-AI certification program offers programming exercises, including image recognition battle, speech recognition contest and human-machine dialogue, so that students can practice what they have learned.
Bridging the tech skills gap by providing a talent ecosystem
At present, there is a huge talent gap in the artificial intelligence field. Huawei as technology leader actively takes action to attract top talent and develop an ICT professional community by providing an ecosystem for learners across the globe. To address the tech skills gap and to meet the needs of various industry, Huawei will officially release the complete AI development strategy and talent development plan at HUAWEI CONNECT in Shanghai this coming October.
Facing future challenges, Huawei will build a sound talent ecosystem and continuously output high-quality ICT talents for the industry through a global influential ICT certification system; deepen university-enterprise cooperation to promote talent development and innovation by co-building Huawei ICT Academy; help achieve efficient match of talent supply and demand to bridge talent gap by holding Huawei ICT Competition and Huawei ICT Job Fair in the world wide, and ultimately, promote the healthy and sustainable development of ICT industry.
HUAWEI CONNECT 2018 – "Activate Intelligence" – will be held at the Shanghai World Expo Exhibition and Convention Center and Expo Center from October 10 to 12.
This year's HUAWEI CONNECT conference is designed to help all businesses and organizations step over the threshold and stake their claim in the intelligent world. You will be joined by the best minds in the industry – including global ICT leaders, industry experts, and ecosystem partners – to chart the way forward and explore new opportunities.
South Africa's Covid-19 Response Gets a $750 Million Boost
The World Bank Group Board of Executive Directors today approved South Africa's request for a $750 million development policy loan (DPL). This loan will support the Government of South Africa's efforts to accelerate its COVID-19 response aimed at protecting the poor and vulnerable from the adverse socio-economic impacts of the pandemic and supporting a resilient and sustainable economic recovery.
The DPL supports the implementation of South Africa's Economic Reconstruction and Recovery Plan (ERRP) and is well aligned with the World Bank's Crisis Response Approach aimed at protecting lives, livelihoods and supporting a more inclusive and resilient growth path. It reflects priorities to modernize the country's social protection and health services and to improve delivery systems which will apply even beyond the pandemic. It also enhances financial sector stability, specifically the establishment of a deposit insurance scheme. It further supports South Africa's commitment to climate change.
"The World Bank budget support is coming at a critical time for us and will contribute towards addressing the financing gap stemming from additional spending in response to the COVID-19 crisis," says Dondo Mogajane, Director General of National Treasury of South Africa. "It will assist in addressing the immediate challenge of financing critical health and social safety net programs whilst also continuing to develop our economic reform agenda to build back better."
The funding is a low interest loan that contributes to the government's fiscal relief package while reinforcing South Africa's decisions on how best to provide relief to the economy and those worst affected by the current crisis. The loan complements support by the International Monetary Fund, the African Development Bank, and the New Development Bank as part of the Government of South Africa's broader financing strategy to access external financing from international financial institutions.
"With this DPL, we have partnered with the government to provide much needed relief from the impacts of the most serious economic crisis South Africa has experienced in the past 90 years, while tackling long-standing challenges to growth and development. This support aims to put the country on a more resilient and inclusive growth path by leveraging South Africa's strength to mitigate the effects of the COVID-19 crisis through their strong social safety net and by advancing critical economic reforms," says Marie Françoise Marie Nelly, World Bank Country Director for South Africa. "This financing builds on our new World Bank Group Country Partnership Framework (CPF)  2022 – 2026, jointly developed with the government in July 2021, to help stimulate investment and job creation."
As the second largest economy in Africa, South Africa's economic performance has spillover effects on other countries in the region. Its recovery and successful economic development will provide an economic boost to the whole region.
Urgent action needed to protect Vietnamese workers trafficked to Serbia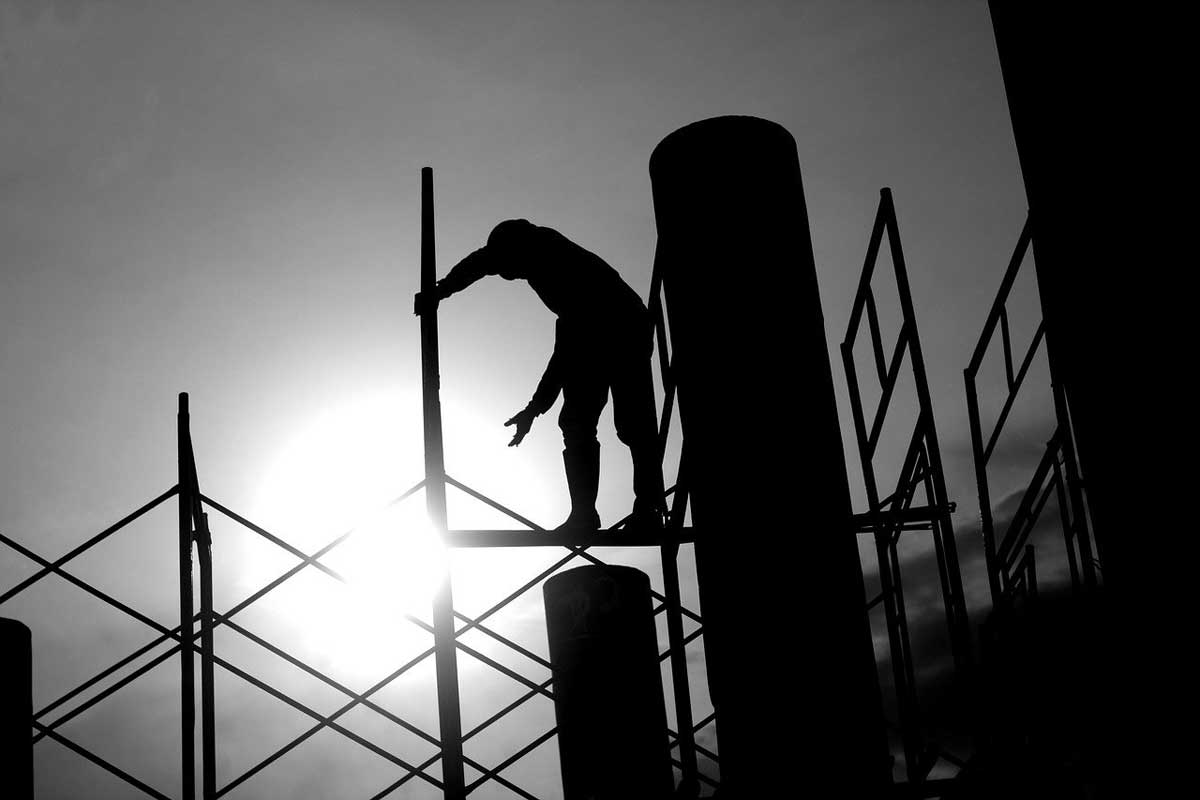 Urgent action is required to assist and protect some 400 Vietnamese migrant workers who were allegedly trafficked to Serbia, experts appointed by the UN Human Rights Council said on Friday.
Eight companies, including Vietnamese labour recruitment agencies and Chinese construction firms registered in Serbia, have reportedly been implicated in serious human rights abuses, they said, citing information received.
The experts have written to the businesses and are also in contact with authorities in the three countries.
Appalling conditions
"We are deeply concerned that these migrant workers may have been trafficked for purposes of forced labour, and have been living and working in appalling conditions in Serbia, at serious risk to their lives and health," they said in a statement. 
They were also disturbed by allegations that civil society groups wanting to assist the workers have not been allowed access to them.
The experts urged the Governments of Serbia, Viet Nam and China to ensure that businesses based in their territory, or operating under their jurisdiction, respect the human rights of all workers.
"This includes not only the businesses who rely on migrant labour but also labour recruitment agencies," they said.
Duty to protect
Regulation and monitoring of labour recruitment agencies is also critical to effectively prevent trafficking for the purposes of forced labour, they added.
The experts reminded governments of their duty to protect against business-related human rights abuses.
Countries must also take appropriate steps to ensure victims have access to justice and effective remedies, and to ensure ongoing assistance and protection, including against forced return.
They also highlighted the obligations of businesses to exercise due diligence in ensuring that the rights of all workers are protected, without discrimination, recognising the particular needs and rights of migrant workers.
Independent experts
The eight human rights experts who issued the statement receive their mandates from the UN Human Rights Council, located in Geneva.
They monitor and report on specific issues of global concern, which include trafficking in persons, contemporary forms of slavery, the human rights of migrants, and implementation of UN principles on business and human rights.
The experts operate in their individual capacity and are neither UN staff nor are they paid for their work.
Global Policy-makers Face Complex Set of Divergent Economic Challenges in Coming Year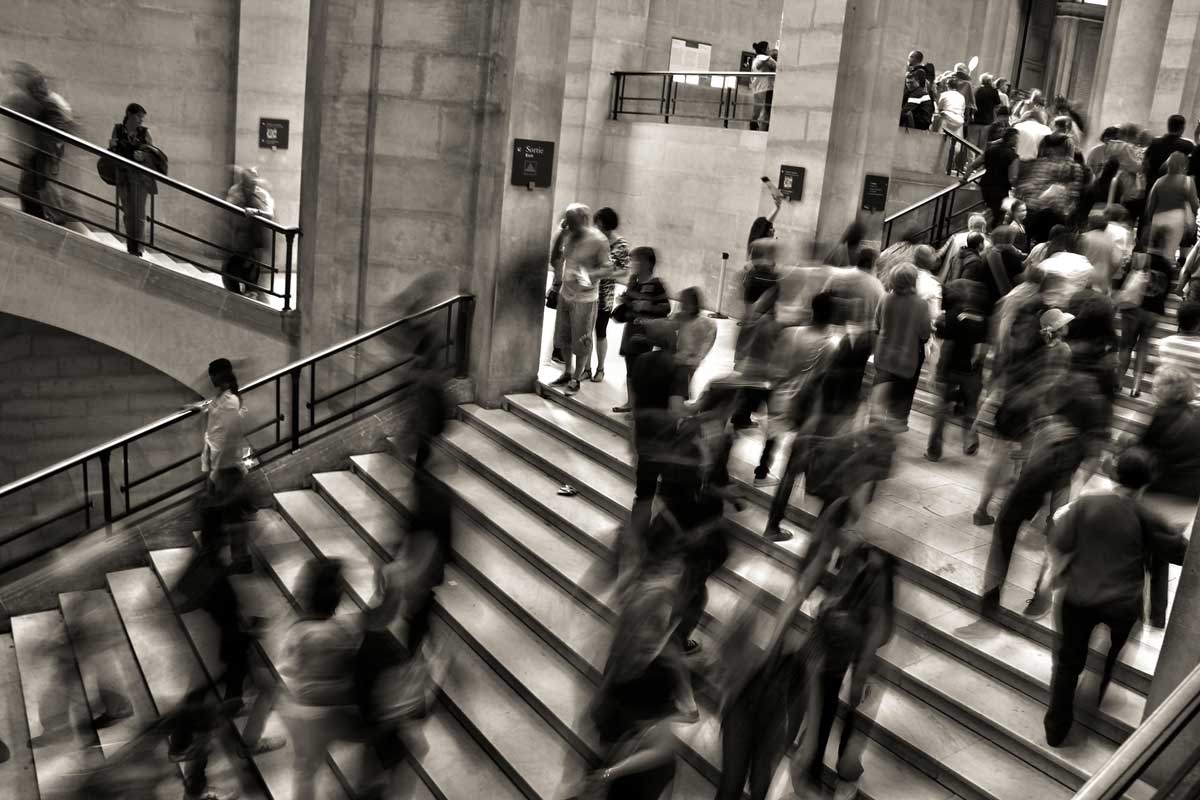 From the impact of a new COVID variant to continued inflation, governments will continue to face economic challenges in 2022. In a session on the global economic outlook, policy-makers outlined their immediate and long-term actions to stabilize the global economy to business, government and civil society leaders taking part in the World Economic Forum's virtual event, the Davos Agenda.
Kristalina Georgieva, Managing Director of the International Monetary Fund, emphasized that the response to the pandemic crisis has been anything but orthodox. "In a highly coordinated fashion, the world central banks and fiscal authorities have prevented the world falling into another great depression," she said.
"Policy flexibility is critical in 2022 – persistent inflation, record fiscal debt levels and COVID-19 combine to present a complex obstacle course for policy-makers," she added. In particular, vaccination rates represent a dangerous divergence between countries; more than 86 countries did not meet end-of-year vaccination targets."
Georgieva expects the economic recovery will continue in 2022, but she cautioned: "It is losing momentum amid persistent inflation and record debt levels which now exceed $26 trillion." More than 60% of developing countries are heading towards debt distress", she said, more than twice as many as a few years ago.
Christine Lagarde, President of the European Central Bank, said that during the COVID-19 crisis, monetary and fiscal policies joined hands to respond exceptionally to the pandemic. "In Europe, so far, we are not seeing inflationary pressure spiral out of control. We see wages and energy prices stabilizing from the middle of the year as bottlenecks reduce and wage inflation normalizes."
She added: "In Europe we are unlikely to see the kind of inflation increases that the US is experiencing; demand and employment participation are only just returning to the pre-pandemic levels." She stressed that "Europe is stronger and more united than it was before the pandemic and we will act if we need to."
Kuroda Haruhiko, Governor of Bank of Japan, said Japan has been relatively successful in minimizing the death rate from COVID-19, although the economic recovery is still lagging. "Public sector debt in Japan is now well over 200% of GDP," he said, "but the government projects a primary surplus from 2025, hence thereafter public debt should decline."
He was optimistic about progress so far. "The Bank of Japan's accommodative monetary policy has been working well and the Japanese economy is now emerging from the spectre of 15 years of deflation." He went on to say: "In Japan we expect an inflation rate of about 1% in 2022 and the Bank of Japan will continue our stimulative monetary policy"
Sri Mulyani Indrawati, Minister of Finance of Indonesia, revealed that the country should see a strong recovery in 2022. "To build on this, we are expecting more than 1% of additional GDP growth from a series of recent reforms."
She said that Indonesia is the largest economy in the ASEAN region but "it is vulnerable to a dependence on commodities – the emphasis now is on value-added activities". She added: "We are improving Indonesia's investment environment with a comprehensive reform package on tax, regulation and incentives."
Paulo Guedes, Minister of Economy of Brazil, said his country's economy is bouncing back strongly and economic output is already above the pre-pandemic level.
"Do not underestimate Brazil's resilience," he said. "The country's debt to GDP ratio has stabilized at around 80%, well less than widespread fears that debt/GDP could exceed 100%." He pointed out that more than 3 million new jobs were created in 2021 and the government has assisted 68 million Brazilians with direct income transfers.
He was less upbeat about inflation. "Central Bankers are asleep at the wheel – inflation will be a persistent problem for the western world. Inflationary pressures will not be transitory."