Huawei Launches HCNA-AI to Bridge the Talent Gap in the Industry
Huawei held a conference on its newly launched HCNA-AI in Beijing. The announcement of the Huawei's AI engineering certification is the first step for the Chinese multinational to build an artificial intelligence talent certification system. With the theme "Never stop learning, create the future with AI", Huawei welcomed more than 100 educators, academic experts, Huawei training partners, university professors, students and AI technology enthusiasts. This new certification designed for tech professionals aims to promote the artificial intelligence technology and industry through talent development, and it will ultimately facilitate technological progress of enterprises looking to make an impact in the digital economy.
Building a sustainable talent ecosystem in the AI era
Bradd Feng, Director of the Global Training & Certification Dept. of Huawei Enterprise BG, said: "With the national artificial intelligence development strategy, we are facing the challenges of a growing talent demand; Huawei in cooperation with world-renowned universities and industry experts have carried out a new layout for talent training. This new professional certification with the updated college curriculum will stimulate a stronger talent supply and will allow professionals to access a new world of opportunities."
Professor Wang Wanliang, dean of the School of Computer Science and Technology at Zhejiang University of Technology, pointed out: "the launch of the AI engineering certification by Huawei is a revolutionary milestone in the training of the AI domain. As a tech leader involved in the academic community, we are looking forward to see that Huawei continues to develop the AI professional program certification and bridge the gap between academic institutions and enterprises by providing on-going training to college students and IT professionals."
Professor Wu Fei, deputy dean of the School of Computer Science of Zhejiang University and director of the Institute of Artificial Intelligence, in its "Artificial Intelligence Cross-disciplinary Talent Training" presentation explained: "Artificial intelligence is an independent field of study, but at the same time, it encompasses cutting-edge technologies and various disciplines. The interdisciplinary nature of this field requires cross-disciplinary skills; universities should cooperate with enterprises to build artificial intelligence innovation and bring together multifaceted talents."
Huawei certification is one-step ahead
Zhang Zhifeng, chief architect of Huawei's artificial intelligence certification, introducing the certification structure concept said: "Huawei's artificial intelligence engineering certification offers fundamental knowledge of artificial intelligence and provide industry-specific applications. "
The certification framework has four characteristics:
Grounded on solid theory and leading technology
The HCNA-AI learning material provides the basic mathematics and machine learning knowledge necessary for deep learning. At this level, the students will be guided to gradually understand the related techniques of deep learning, such as, convolutional neural networks, cyclic neural networks, regularization, optimizers, etc., and introduce deep learning in applications areas, such as, computer vision, speech recognition, and natural language processing.
Strong framework and extensive application
HCNA-AI uses the mainstream TensorFlow framework and supports Keras (a high-level neural network API, Theano/TensorFlow-based deep learning framework written in Python), which is widely used, powerful, and has excellent compatibility and timeliness.
Convenient platform with anytime learning mode
The experimental environment of the HCNA-AI certification course can be accessed to the ECS (Elastic Cloud Server) on the Huawei Cloud, and then installed according to the manual. The installed environment will have a separate IP, username and password, so that students will be able to log in to the lab environment and learn any time with a network connection.
Practical and up-to-date
The HCNA-AI certification program offers programming exercises, including image recognition battle, speech recognition contest and human-machine dialogue, so that students can practice what they have learned.
Bridging the tech skills gap by providing a talent ecosystem
At present, there is a huge talent gap in the artificial intelligence field. Huawei as technology leader actively takes action to attract top talent and develop an ICT professional community by providing an ecosystem for learners across the globe. To address the tech skills gap and to meet the needs of various industry, Huawei will officially release the complete AI development strategy and talent development plan at HUAWEI CONNECT in Shanghai this coming October.
Facing future challenges, Huawei will build a sound talent ecosystem and continuously output high-quality ICT talents for the industry through a global influential ICT certification system; deepen university-enterprise cooperation to promote talent development and innovation by co-building Huawei ICT Academy; help achieve efficient match of talent supply and demand to bridge talent gap by holding Huawei ICT Competition and Huawei ICT Job Fair in the world wide, and ultimately, promote the healthy and sustainable development of ICT industry.
HUAWEI CONNECT 2018 – "Activate Intelligence" – will be held at the Shanghai World Expo Exhibition and Convention Center and Expo Center from October 10 to 12.
This year's HUAWEI CONNECT conference is designed to help all businesses and organizations step over the threshold and stake their claim in the intelligent world. You will be joined by the best minds in the industry – including global ICT leaders, industry experts, and ecosystem partners – to chart the way forward and explore new opportunities.
OECD warns global economy remains weak as subdued trade drags down growth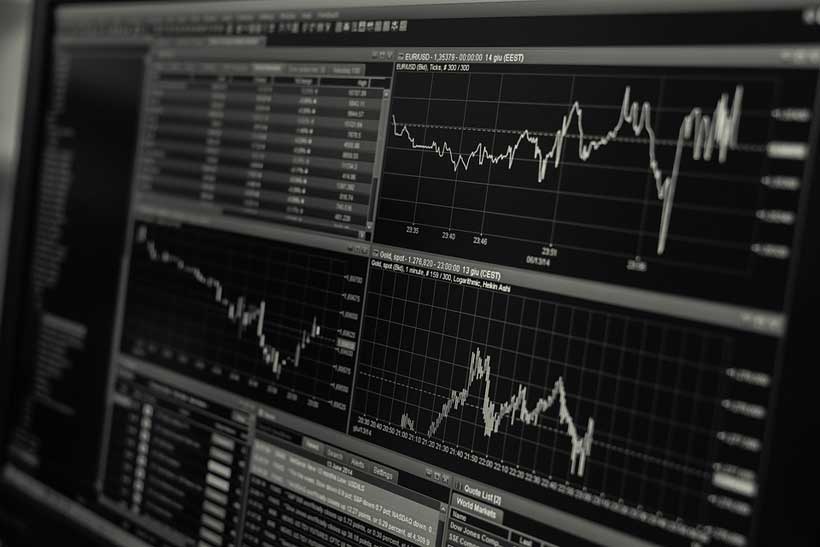 OECD warns global economy remains weak as subdued trade drags down growth
Global growth slowed sharply in late 2018 and is now stabilising at a moderate level. Escalating trade conflicts and dangerous financial vulnerabilities threaten a new weakening of activity by undermining investment and confidence worldwide, according to the OECD's latest Economic Outlook.
The global economy is expected to achieve moderate but fragile growth over the coming two years. Vulnerabilities stem from trade tensions, high policy uncertainty, risks in financial markets and a slowdown in China, all of which could further curb strong and sustainable medium-term growth worldwide.
The OECD projects that the global economy will grow by 3.2 per cent in 2019 and 3.4 per cent in 2020. The Outlook includes downward revisions for many major economies and warns that current growth rates are insufficient to bring about major improvements in employment or living standards.
The Outlook identifies continuing trade tensions as the principal factor weighing on the world economy. It notes that world trade – a key artery of the global economy – is projected to grow by just over 2% this year, which would be the lowest rate in a decade. It underlines that the current cycle of trade disputes is hurting manufacturing, disrupting global value chains and generating significant uncertainty that is weighing on investment decisions, and highlights the risk of further disruption.
China remains key to global economic growth, according to the Outlook. Significant fiscal policy stimulus has buffered the economy as it rebalances from investment and export-led growth to a more domestic footing. A sharper slowdown than already seen in China would pose important risks to both global growth and trade prospects.
"The fragile global economy is being destabilised by trade tensions," said OECD Chief Economist Laurence Boone, launching the Outlook during the annual OECD Forum in Paris. "Growth is stabilising but the economy is weak and there are very serious risks on the horizon. Governments need to work harder together to ensure a return to stronger and more sustainable growth," Ms Boone said.
The Outlook calls on governments to act now to ensure a stronger economic future. It calls for a return to international cooperation and multilateral dialogue to restore predictability in policy and relaunch trade. It renews calls for combining structural reforms in all euro area countries with additional public investment in low-debt European countries. This should focus on digital, transport and energy networks as well as the education, training and competition reforms needed in the 21st Century economy, which would add momentum to a growth rebound, boost productivity and spur wage growth over the medium term.
ADB Private Sector Deal to Promote Solar Power in Afghanistan
The Asian Development Bank (ADB) has signed a $4 million loan with a special purpose vehicle and subsidiaries owned by the 77 Construction, Contracting, and Trading Group (77 Group), an international civil works contracting firm headquartered in Turkey, to help build a 15.1 megawatt (MW) solar power plant and promote the development of renewable energy in Afghanistan.
The borrower is Barakat Kandahar Solar Energy (BKSE), a special purpose vehicle majority owned by 77 Afghanistan, a subsidiary of 77 Group. The co-borrowers include three subsidiaries of 77 Group. The agreement was signed by Principal Investment Specialist at ADB's Private Sector Operations Department Ms. Sonali Tang, and Chairman, BKSE, and owner of 77 Group Mr. Suleyman Ciliv.
"Having a stable, sustainable, and reliable energy source is important for the growth and development prospects of Afghanistan, where power generation and access is one of the lowest in the world," said Senior Public–Private Partnership specialist at ADB's Office of Public–Private Partnerships Mr. Mohammed Azim Hashimi. "ADB's support for this important project will help provide long-term financing that is not available locally to build and operate a state-of-the-art solar power plant in Afghanistan."
"77 Group would like to thank ADB for paving the way for investors in Afghanistan by supporting the first private sector-financed independent power producer ," said 77 Group representative and project director Mr. Burak Unsal. "77 Group is keen to work with ADB on future renewable energy investment projects.''
Afghanistan ranks in the bottom 5% in terms of per capita electricity usage, with only 30% of the country's population connected to the grid in 2015. In terms of energy mix, solar power accounts for only about 1% or 3 MW of the country's total installed generation capacity. This is despite Afghanistan having about 220,000 MW of solar power generation potential. The Government of Afghanistan aims to develop the country's renewable energy generation, including solar power, so it can contribute at least 5,000 MW (40% share) to the national grid by 2032.
The Kandahar Solar Power Project will install a 15.1 MW solar photovoltaic power plant and related facilities, increasing the supply of clean power to the domestic grid in Afghanistan. The power plant will generate about 27.5 gigawatt-hours of electricity annually and avoid 8,500 tons of carbon dioxide emissions. It will also help lift the share of renewable energy in the country's total installed power generation capacity to between 4,500 MW and 5,000 MW by 2032.
ADB will also administer a $3.85 million loan from the Canadian Climate Fund for Private Sector in Asia II (CFPS II) for the project. CFPS II was established in March 2017 to support greater private sector participation in climate change mitigation and adaptation in low and lower middle-income countries in Asia and the Pacific.
Erasmus+: a turning point in the lives of 5 million European students
New evidence shows that Erasmus+ makes students more successful in their personal and professional lives and helps universities to become more innovative, according to two new independent studies released today by the European Commission.
The large-scale studies based on the feedback from nearly 77 000 students and staff and over 500 organisations measure and analyse the impact the Erasmus+ programme has on its main beneficiaries. Results show how the EU programme helps prepare young Europeans for the new digital era and thrive in their future careers. Erasmus+ also boosts innovation capacity of universities, their international engagement and ability to answer the needs of the labour market.
Commissioner for Education, Culture, Youth and Sport, Tibor Navracsics said: "It is impressive to see how Erasmus+ enables young people to thrive in the modern labour market and in a more diverse society. I am happy to see that Erasmus+ graduates feel more ready to take on new challenges, have better career prospects and are more aware of the benefits the EU brings to their daily lives. At the same time, universities that take part in Erasmus+ are not only more international but also better placed to respond to the needs of the world of work."
The key findings of the studies are:
Erasmus+ helps students find their desired careers and get jobs quicker
Over 70% of former Erasmus+ students say that they have a better understanding of what they want to do in their future careers when they return from abroad. Their experience abroad also enables them to re-orient their studies to better match their ambitions. The higher education impact study further reveals that 80% were employed within three months of graduation and 72% say their experience abroad helped them get their first job. Nine in ten Erasmus+ alumni say they make use of the skills and experiences acquired abroad in their daily work. Erasmus+ addresses skills mismatches by focusing on soft and interdisciplinary skills development businesses need.
Erasmus+ boosts European sense of belonging
More than 90% of Erasmus+ students also improve their ability to work and collaborate with people from different cultures and feel they have a European identity. The biggest impact is on the students who felt less convinced about the EU prior to their exchange and the students that spent time in a more culturally different country. Of all Erasmus+ students those coming from Eastern Europe identify the most with the EU.
Erasmus+ supports digital transformation and social inclusion
Erasmus+ cooperation projects make the majority of participating universities better prepared for digital transformation. Making use of new technologies and innovative teaching and learning methods helps strengthen their international cooperation and innovation capacity. Academic staff, who made use of Erasmus+ are more open to involving staff from enterprises in their courses than their non-mobile peers, around 60% compared to 40%. More than 80% of academics report that their experience abroad has led to the development of more innovative curricula. Moreover, two out of three participating universities stated EU-wide projects also contribute to increasing social inclusion and non-discrimination in higher education.
Other findings show that former Erasmus+ students are more satisfied with their jobs compared to those who have not gone abroad. They also have careers that are more international and are almost twice as likely to work abroad. Erasmus+ also supports entrepreneurship. One in four cooperation projects contributed to entrepreneurial education and strengthened entrepreneurship. A third of projects helped create spin-offs and start-ups.
Background
Between 2014 and 2018, more than 2 million students and staff in higher education undertook a learning, training or teaching period abroad as part of the Erasmus+ programme. During the same period, almost 1 000 Erasmus+ Strategic Partnerships between higher education institutions and 93 Knowledge Alliances between universities and businesses received EU funding. More than 40% of these trained students and academic staff in forward-looking skills related to environment and climate change, energy and resources, digital (ICT and digital skills) and entrepreneurship.
The two studies (Erasmus+ Higher Education Impact study and the Erasmus+ Higher Education Strategic Partnerships and Knowledge Alliances study) assessed the impact of the programme on its two main beneficiaries: individuals and organisations.
For the first study, almost 77 000 responses, including from around 47 000 Erasmus+ students, 12 000 graduates and 10 000 staff members with Erasmus+ experience were analysed. The findings of the second study are based on responses from 258 Erasmus+ Strategic Partnerships and Knowledge Alliances (representing 504 organisations) awarded funding in 2014-2016 as well as 26 detailed case studies.