Huawei Launches HCNA-AI to Bridge the Talent Gap in the Industry
Huawei held a conference on its newly launched HCNA-AI in Beijing. The announcement of the Huawei's AI engineering certification is the first step for the Chinese multinational to build an artificial intelligence talent certification system. With the theme "Never stop learning, create the future with AI", Huawei welcomed more than 100 educators, academic experts, Huawei training partners, university professors, students and AI technology enthusiasts. This new certification designed for tech professionals aims to promote the artificial intelligence technology and industry through talent development, and it will ultimately facilitate technological progress of enterprises looking to make an impact in the digital economy.
Building a sustainable talent ecosystem in the AI era
Bradd Feng, Director of the Global Training & Certification Dept. of Huawei Enterprise BG, said: "With the national artificial intelligence development strategy, we are facing the challenges of a growing talent demand; Huawei in cooperation with world-renowned universities and industry experts have carried out a new layout for talent training. This new professional certification with the updated college curriculum will stimulate a stronger talent supply and will allow professionals to access a new world of opportunities."
Professor Wang Wanliang, dean of the School of Computer Science and Technology at Zhejiang University of Technology, pointed out: "the launch of the AI engineering certification by Huawei is a revolutionary milestone in the training of the AI domain. As a tech leader involved in the academic community, we are looking forward to see that Huawei continues to develop the AI professional program certification and bridge the gap between academic institutions and enterprises by providing on-going training to college students and IT professionals."
Professor Wu Fei, deputy dean of the School of Computer Science of Zhejiang University and director of the Institute of Artificial Intelligence, in its "Artificial Intelligence Cross-disciplinary Talent Training" presentation explained: "Artificial intelligence is an independent field of study, but at the same time, it encompasses cutting-edge technologies and various disciplines. The interdisciplinary nature of this field requires cross-disciplinary skills; universities should cooperate with enterprises to build artificial intelligence innovation and bring together multifaceted talents."
Huawei certification is one-step ahead
Zhang Zhifeng, chief architect of Huawei's artificial intelligence certification, introducing the certification structure concept said: "Huawei's artificial intelligence engineering certification offers fundamental knowledge of artificial intelligence and provide industry-specific applications. "
The certification framework has four characteristics:
Grounded on solid theory and leading technology
The HCNA-AI learning material provides the basic mathematics and machine learning knowledge necessary for deep learning. At this level, the students will be guided to gradually understand the related techniques of deep learning, such as, convolutional neural networks, cyclic neural networks, regularization, optimizers, etc., and introduce deep learning in applications areas, such as, computer vision, speech recognition, and natural language processing.
Strong framework and extensive application
HCNA-AI uses the mainstream TensorFlow framework and supports Keras (a high-level neural network API, Theano/TensorFlow-based deep learning framework written in Python), which is widely used, powerful, and has excellent compatibility and timeliness.
Convenient platform with anytime learning mode
The experimental environment of the HCNA-AI certification course can be accessed to the ECS (Elastic Cloud Server) on the Huawei Cloud, and then installed according to the manual. The installed environment will have a separate IP, username and password, so that students will be able to log in to the lab environment and learn any time with a network connection.
Practical and up-to-date
The HCNA-AI certification program offers programming exercises, including image recognition battle, speech recognition contest and human-machine dialogue, so that students can practice what they have learned.
Bridging the tech skills gap by providing a talent ecosystem
At present, there is a huge talent gap in the artificial intelligence field. Huawei as technology leader actively takes action to attract top talent and develop an ICT professional community by providing an ecosystem for learners across the globe. To address the tech skills gap and to meet the needs of various industry, Huawei will officially release the complete AI development strategy and talent development plan at HUAWEI CONNECT in Shanghai this coming October.
Facing future challenges, Huawei will build a sound talent ecosystem and continuously output high-quality ICT talents for the industry through a global influential ICT certification system; deepen university-enterprise cooperation to promote talent development and innovation by co-building Huawei ICT Academy; help achieve efficient match of talent supply and demand to bridge talent gap by holding Huawei ICT Competition and Huawei ICT Job Fair in the world wide, and ultimately, promote the healthy and sustainable development of ICT industry.
HUAWEI CONNECT 2018 – "Activate Intelligence" – will be held at the Shanghai World Expo Exhibition and Convention Center and Expo Center from October 10 to 12.
This year's HUAWEI CONNECT conference is designed to help all businesses and organizations step over the threshold and stake their claim in the intelligent world. You will be joined by the best minds in the industry – including global ICT leaders, industry experts, and ecosystem partners – to chart the way forward and explore new opportunities.
'Global solidarity' needed, to find affordable, accessible COVID-19 vaccine
In the race to end the coronavirus pandemic, the UN chief reminded a virtual medical conference on Thursday that "a vaccine, by itself, is not enough".
"We need global solidarity to ensure that every person, everywhere, has access", Secretary-General António Guterres said in a video message to the Global Vaccine Summit, convened to find and fund collective solutions for COVID-19-related vaccines and to strengthen routine immunization commitments and resources for other preventable diseases.
COVID-19, the greatest public health crisis of the generation, has skyrocketed vaccines to the top of the global agenda.
'Lifesaving miracle'
As "the most important public health intervention in history", Mr. Guterres credited the "lifesaving miracle" of vaccinations, for saving tens of millions of lives each year, eradicating smallpox and preventing outbreaks of diseases like measles, rubella and tetanus.
He maintained that a COVID-19 vaccine must be seen as "a global public good – a people's vaccine".
The UN chief lauded the "incredible work" of GAVI, the vaccine alliance, and its partners in allowing people of all ages and income levels throughout the world to access vaccines.
"The United Nations is proud to be part of this effort towards universal health coverage", he upheld, reiterating its commitment to being part of the next phase, "because there is still much work to do".
Against the backdrop of 20 million children missing their full complement of vaccines and one-in-five having received no vaccines at all, Mr. Guterres pointed out that under the shadow of COVID-19, "their plight is even more desperate".
He painted a picture of halted immunization campaigns and broadening gaps in global vaccine delivery.
Three commitments required
The Secretary-General appealed for three main commitments, beginning with finding safe ways to continue delivering vaccinations, "even as COVID-19 spreads".
Secondly, he asked that vaccine-delivery networks be used to deliver a range of other primary health services.
And finally, when the COVID-19 vaccine does become available, that it reaches everyone.
"Disease know no borders", concluded the UN chief, "that is why a fully funded GAVI will be critical to ensure we continue to progress towards the Sustainable Development Goals (SDGs)".
World leaders chime in
Chaired by the United Kingdom, leaders from around the world outlined their latest thinking during the summit, on the need for, and progress towards, an equitable vaccine
"Vaccines work, and 86 per cent of the world's children have been reached by routine immunization", said Canadian Prime Minister Justin Trudeau. "In the midst of a global pandemic it has never been more important to build capacity to respond to disease outbreaks and work with organizations to deliver vaccines".
The King of Jordan, Abdullah bin Al Hussein, called guaranteed equal access "not only the moral and just approach, it is also in the interest of the entire international community… It is our responsibility as an international community to make sure the most vulnerable are not left behind".
Egypt's President, Abdel Fattah al-Sisi, maintained that it was "pivotal" not to allow the pandemic to affect the importance of fighting other infectious diseases or "to exert collective efforts to resume immunization campaigns against vaccine-preventable diseases".
Ethiopia President, Sahle-Work Zewde, underscored the importance of inoculations by saying that her country had boosted routine immunization from 30 per cent in 2000, to 72 per cent today, spelling out that "since 2018, 1.1 million girls have been spared from the scourge of cervical cancer due to the introduction of the HPV vaccine".
Chancellor Angela Merkel stressed Germany's continued support, saying, "We want to increase the chance for more than 300 million young people to have a healthy life. We are talking about 300 million individual lives – not just a number."
Asian countries urged to honour right to freedom of expression, over pandemic fear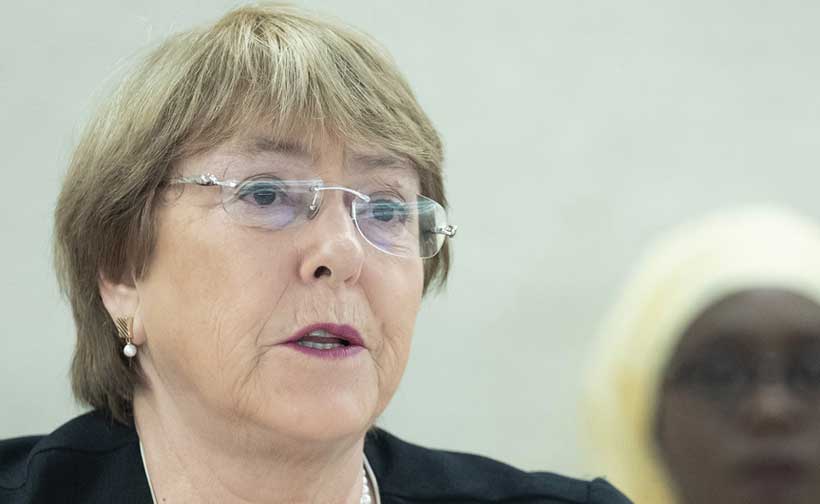 A dozen countries in the Asia-Pacific region have seen an alarming clampdown on freedom of expression during the COVID-19 crisis, UN High Commissioner for Human Rights Michelle Bachelet said on Wednesday.
In her appeal to authorities that any action they take to stop the spread of false information should adhere to the principles of legality, necessity, proportionality, Ms. Bachelet said that "in these times of great uncertainty", citizens had a right to voice their concerns.
Opinions must be heard
"Medical professionals, journalists, human rights defenders and the general public must be allowed to express opinions on vitally important topics of public interest, such as the provision of health care and the handling of the health and socio-economic crisis, and the distribution of relief items," she said.
From Bangladesh to Vietnam and from Myanmar to the Philippines, the High Commissioner detailed how people had been fined, arrested or attacked for allegedly spreading misinformation online about COVID-19 or for criticizing their Government's response.
In Cambodia, Ms Bachelet noted that UN Human Rights Office (OHCHR) had documented multiple arrests – including that of a 14-year-old girl – for public comments and social media posts about the pandemic.
"A number have been charged with spreading so-called 'fake news' or 'false information', alleged incitement to commit a felony, and for allegedly plotting against the Government," the High Commissioner said.
According to the UN human rights office, 14 individuals remain in detention, including 10 associated with the Cambodia National Rescue Party (CNRP), the main opposition party that was dissolved in 2017.
Countries already have 'fake news' laws
More generally, the High Commissioner noted that many of the countries she highlighted already had laws to stop alleged "fake news" and online media that raised human rights concerns.
This legislation had also been used in other contexts to deter legitimate speech, especially public debate, criticism of government policy and suppress freedom of expression, she added.
In Myanmar, the Kayin State Court had convicted and sentenced to two years' imprisonment the chief editor of the Dae Pyaw News Agency, on charges of wrongly publishing an article stating that one person died from the virus, the High Commissioner said.
He was arrested, charged, tried, and convicted in under one week after being accused of making a "statement that could cause or incite public fear or mutiny".
While recognising the need to restrict misinformation or disinformation to protect public health – or incitement of hatred towards minority groups – this should not result in censorship, either purposeful or unintentional, Ms. Bachelet insisted.
"While Governments may have a legitimate interest in controlling the spread of misinformation in a volatile and sensitive context, this must be proportionate and protect freedom of expression", she said.
The Great Reset: A Unique Twin Summit to Begin 2021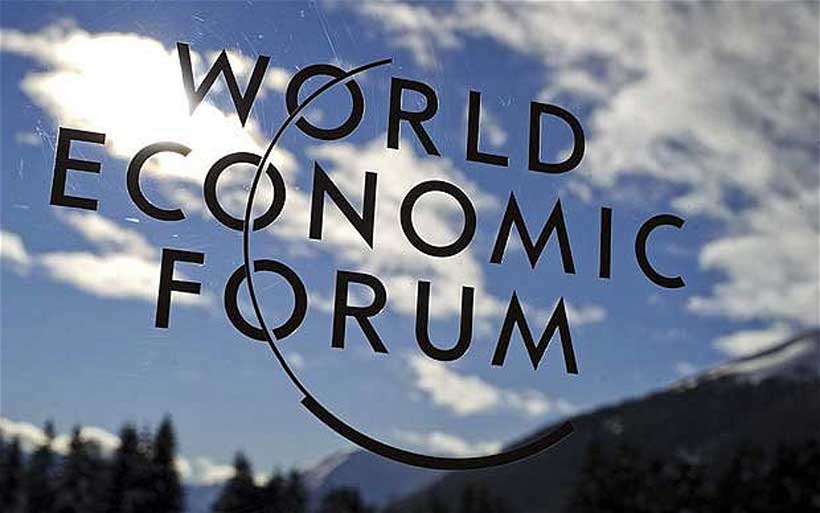 "The Great Reset" will be the theme of a unique twin summit to be convened by the World Economic Forum in January 2021. The 51st World Economic Forum Annual Meeting will bring together global leaders from government, business and civil society, and stakeholders from around the world in a unique configuration that includes both in-person and virtual dialogues.
"We only have one planet and we know that climate change could be the next global disaster with even more dramatic consequences for humankind. We have to decarbonize the economy in the short window still remaining and bring our thinking and behaviour once more into harmony with nature," said Klaus Schwab, Founder and Executive Chairman of the World Economic Forum.
"In order to secure our future and to prosper, we need to evolve our economic model and put people and planet at the heart of global value creation. If there is one critical lesson to learn from this crisis, it is that we need to put nature at the heart of how we operate. We simply can't waste more time," said HRH The Prince of Wales.
"The Great Reset is a welcome recognition that this human tragedy must be a wake-up call. We must build more equal, inclusive and sustainable economies and societies that are more resilient in the face of pandemics, climate change and the many other global changes we face," said António Guterres, Secretary-General, United Nations, New York.
"A Great Reset is necessary to build a new social contract that honours the dignity of every human being," added Schwab "The global health crisis has laid bare the unsustainability of our old system in terms of social cohesion, the lack of equal opportunities and inclusiveness. Nor can we turn our backs on the evils of racism and discrimination. We need to build into this new social contract our intergenerational responsibility to ensure that we live up to the expectations of young people."
"COVID-19 has accelerated our transition into the age of the Fourth Industrial Revolution. We have to make sure that the new technologies in the digital, biological and physical world remain human-centred and serve society as a whole, providing everyone with fair access," he said.
"This global pandemic has also demonstrated again how interconnected we are. We have to restore a functioning system of smart global cooperation structured to address the challenges of the next 50 years. The Great Reset will require us to integrate all stakeholders of global society into a community of common interest, purpose and action," said Schwab. "We need a change of mindset, moving from short-term to long-term thinking, moving from shareholder capitalism to stakeholder responsibility. Environmental, social and good governance have to be a measured part of corporate and governmental accountability," he added.
This innovative summit will be a very different Annual Meeting, reflecting the spirit of the Great Reset. It will provide a unique opportunity at the beginning of 2021 to bring together the key global government and business leaders in Davos, yet framed within a global multistakeholder summit driven by the younger generation to ensure that the Great Reset dialogue pushes beyond the boundaries of traditional thinking and is truly forward-oriented.
To do so, the World Economic Forum will draw on thousands of young people in more than 400 cities around the world (the Global Shapers Community) who will be interconnected with a powerful virtual hub network to interact with the leaders in Davos. Each of those hubs will have an open house policy to integrate all interested citizens into this dialogue, making the Annual Meeting open to everyone. In addition, global media and social media networks will mobilize millions of people, enabling them to share their input while also providing them with access to the Annual Meeting discussions in Davos.
The announcement of the Great Reset was made by HRH The Prince of Wales and Professor Schwab during a virtual meeting, followed by statements by UN Secretary-General António Guterres and IMF Managing Director Kristalina Georgieva.
Their statements were supported by voices from all stakeholder groups of global society, including Victoria Alonsoperez, Founder and Chief Executive Officer, Chipsafer, Uruguay, and a Young Global Leader; Caroline Anstey, President and Chief Executive Officer, Pact, USA; Ajay S. Banga, Chief Executive Officer, Mastercard, USA; Sharan Burrow, General Secretary, International Trade Union Confederation (ITUC), Brussels; Ma Jun, Chairman, Green Finance Committee, China Society for Finance and Banking, and a Member of the Monetary Policy Committee of the People's Bank of China; Bernard Looney, Chief Executive Officer, bp, United Kingdom; Juliana Rotich, Venture Partner, Atlantica Ventures, Kenya; Bradford L. Smith, President, Microsoft, USA; and Nick Stern, Chair, Grantham Research Institute on Climate Change and the Environment, United Kingdom.
In the run-up to the Annual Meeting, the Forum will host a virtual series, The Great Reset Dialogues. These dialogues are a joint initiative of the World Economic Forum and HRH The Prince of Wales. Contributions to the Great Reset will also be invited through UpLink, the World Economic Forum's digital platform to crowdsource innovations for the Sustainable Development Goals.