Hospitality and Tourism Educators Gain Resources to Enhance Education Across China
Hospitality educators from 162 vocational schools and universities in 28 Chinese provinces, municipalities and autonomous regions gathered at the Chongqing Marriott Hotel for the 5th Annual China Hospitality Education Initiative (CHEI) Teaching Conference. The four-day conference, held July 10-13, was themed Looking Through a New Lens: Inspiring the Next Generation of Hospitality Innovators.
A visionary project of The J. Willard and Alice S. Marriott Foundation, CHEI offers a portfolio of programs to help educators prepare youth in China for hospitality and tourism careers. These programs include faculty internships in hotels, field trips to hospitality venues, guest lectures on campus, hospitality English curriculum, teaching resources, conferences, regional forums and more.
Many teachers across China have not had exposure to real-world hospitality operations or opportunities to network with industry professionals, academic experts, or even peers teaching in similar programs at other schools. The CHEI Teaching Conference brings industry and academia together offering workshops and opportunities to network, experience hotel operations first-hand, and gain knowledge and resources to incorporate into classrooms to better prepare students for career success.
"The foundation of CHEI's success is its unique partnership between academia, industry and philanthropy," said Anne Gunsteens, executive director of The J. Willard and Alice S. Marriott Foundation. "This collaboration has enabled us to develop unique China-centric programs and resources that meet the specific needs of academia and industry, and that can be shared with the broad community of educators. CHEI launched 5 years ago with only 9 partner schools. Today, CHEI actively works with 98 vocational schools and universities in 23 provinces and is having an impact on 220,000 students."
This is the first year the conference was held in southwest China. Chongqing is the largest of China's four municipalities and is the world's fastest growing tourism city, as reported by the World Travel and Tourism Council (WTTC). Conference attendees included school presidents and government officials. Craig S. Smith, Marriott International's president and managing director of Asia Pacific, and Chairman Xiao, the host hotel's owner, attended the closing gala celebration.
"We are honored to welcome attendees to this year's CHEI Teaching Conference," said Regan Taikitsadaporn, chief human resources officer at Marriott International, Asia Pacific. "As CHEI's initial and leading industry advisor, Marriott is committed to continuing to help enhance the collaboration between industry and academia, and offer real-world experiences to Chinese educators to help them prepare students for rewarding hospitality and tourism careers."
"This conference highlights the perfect convergence between growing industry needs and teaching methodologies, and aims to provide the best resources and training to front-line teachers," said Joy Dong, CHEI project director. "Since its launch, CHEI has been committed to working with school administrators to help develop high-quality teachers and students."
On the first day of the conference, global academic experts and hospitality industry leaders helped kick off the final round of the groundbreaking national student competition, The CHEI Challenge: Unlocking Career Success. "We are excited about our newest program, The CHEI Challenge student competition," said Dong, "which has opened a new chapter for soft skills' development (e.g., critical thinking, problem solving, communication, collaboration) and created a tremendous impact on the students' career competency, innovation and entrepreneurship."
Quotes from conference attendees:
– "In January 2017, China launched the Foreign NGO Management Law that regulates how foreign non-government organizations conduct activities in China," said Wang Yuan Hao, president, Anhui Zhong-Ao Institute of Technology. "Our institute has collaborated with the Marriott Foundation to file the temporary record of CHEI activities with the Anhui Public Security Bureau in Hefei. The activities are aligned with the government rules and regulations for academia in China. Our school was one of the first beneficiaries of CHEI programs. As a result, the quality of our hospitality and tourism graduates has improved, with increased teaching satisfaction and industry retention, according to recent MyCOS survey data."
– "The collaboration between schools and industry is the only solution for vocational education in China," said Zhang Yong Jun, vice president, Maanshan Teacher's College. "CHEI has established the bridge for communication between schools and industry, which is so meaningful because they listen and stay current with what the schools need."
– "The student competition held at the conference this year encourages more students in the hospitality and tourism major to grow and develop," said Qu Li Xin, vice president, Wuxi City College of Vocational Technology. "The competition has well-designed steps at various levels. The CHEI team, mentors and industry professionals really care about the students and teachers. It touched everyone's heart and soul. The competition connected industry and academia to produce better students who gained personal attributes, high loyalty to the industry, and an international mindset."
– "CHEI provides hands-on work experiences and shares enhanced teaching methodologies for front-line teachers," said Kate Liu, CHEI teaching consultant and teacher, Shandong College of Tourism & Hospitality. "The teaching-learning resources developed by CHEI have changed my way of classroom teaching. I now have great faith in my students' ability to work in the industry. The CHEI vision has changed our work attitudes and keeps us moving forward every day."
Moving forward, CHEI will further localize programs in China and grow its cadre of CHEI teaching consultants to expand its capacity to meet the demands for CHEI programs. New programs being launched this year will focus on increased technology in the classrooms and community learning experiences that bring classrooms in China and the US together virtually.
World's Most Disruptive Sports Tourism Start-Ups Celebrated at Global Tourism Economy Forum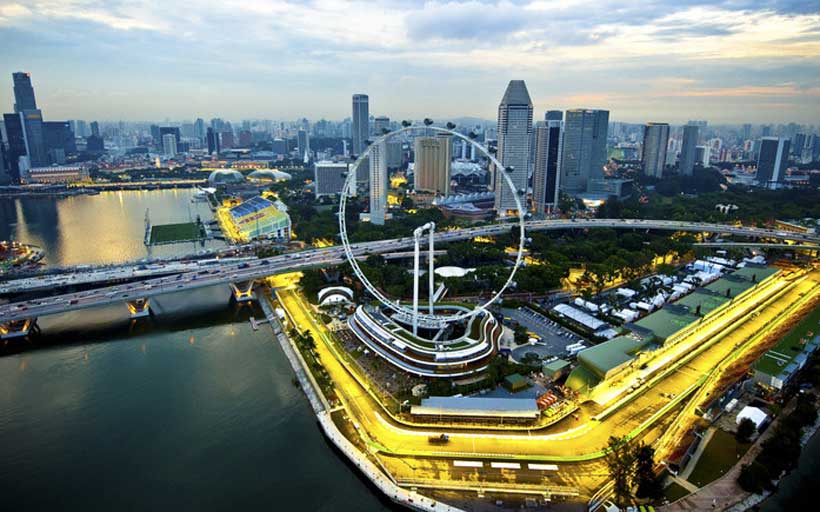 The growing sports tourism sector took centre stage at the Global Tourism Economy Forum in Macau, SAR with the first 'SPORTSTECH' edition of the World Tourism Organization's Tourism Tech Adventures initiative celebrating the most disruptive ideas and innovators from around the world. This served as the ideal backdrop to determine  the winner of the 1st UNWTO Sports Tourism Start-up Competition, launched with the Barca Innovation hub of Football Club FC Barcelona and supported by the Qatar National Tourism Council.
As the World Tourism Organization (UNWTO) reports that rising numbers of tourists are travelling for sports or wellbeing, the competition was launched the with aim of identifying supporting start-ups that excel in a number of ways, including their potential for scaling-up and ability to help contribute to achieving the Sustainable Development Goals.
Within the framework of the Global Tourism Economy Forum, five finalists from the 1st UNWTO Sports Tourism Start-up Competition were invited to Macau for a special masterclass on pitching and attracting investment. The finalists faced-off in a "Start-Up Battlefield" following sessions focused on the future of sports tourism and the potential for disruptive technologies to create value for tourism.
The winner of this first edition is Runnin'City (Belgium), a smartphone app (http://runnin.city) that allows users to discover over 200 cities around the world while running (or walking).
UNWTO General-Secretary Zurab Pololikashvili, opened the Tourism Tech Adventure event, highlighting the United Nations agency's strong support for innovation, said: "Tourism and sport create decent jobs, promote local culture and provide opportunities for SMEs and entrepreneurs. Sports tourism can also contribute to creating peace, sustainability and inclusiveness, building bridges between different countries and cultures. UNWTO welcomes innovation in this niche sector and congratulates all today's finalists on their vision and determination."
The other finalists that beat off strong competition from hundreds of start-ups from around the world to make it to Macau, were:
Flyfoot (Lebanon)- Fly-Foot is the first online platform where football fans can book all- inclusive travel packages to watch their favorite teams play with just a few clicks and fosters local football communities.
Inclusive Society Led by Persons with Disabilities (Japan) – a travel agency specialized in adapting travel and sports to individuals with limited mobility to increase social inclusion.
Oevit (United States of America)- one-stop-shop solution for experience ecosystems. Oveit combines near field communication and biometric payments, audience engagement, loyalty programs, access control, registration and (e)ticketing.
WeFish (Spain)- Offers a fishing application which is interactive, simple and social – developed by fishers for fishers.
Regulation Catches up with Innovation: The Case of Short-Term Rentals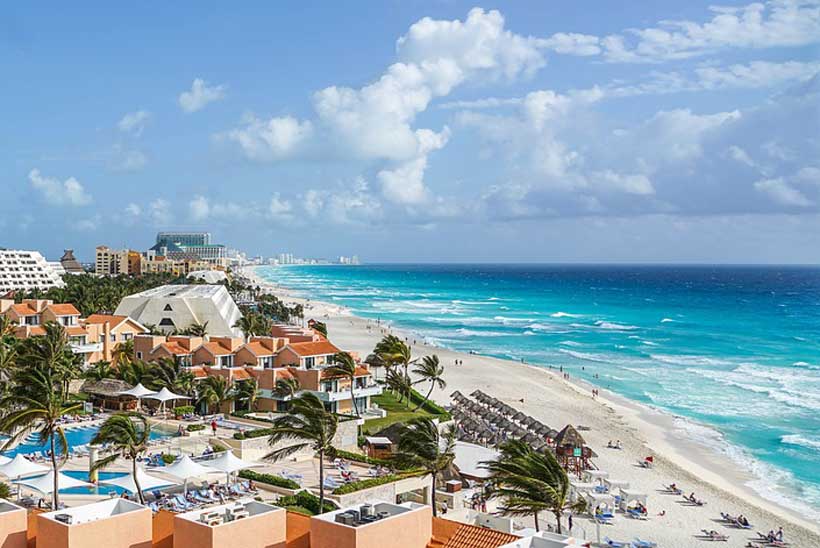 The World Tourism Organization (UNWTO) has published the first systematic overview of how both national governments and local authorities are addressing and managing new business models in the accommodation industry. The so-called "sharing economy" has experienced significant growth over recent years and is poised to outpace the growth of traditional accommodation. Drawing on case studies from around the world, "New Business Models in the Accommodation Industry" analyses existing rules and regulations for the sector.
Drawing on 21 global case studies, the new UNWTO report notes that most of the measures implemented refer to areas of 'fair competition' and 'consumer protection', specifically measures related to taxation and registration and permits In comparison, measures relating to 'planning and sustainability', are less commonplace. At the same time, the report highlights the challenges destinations face in implementing rules and regulations, with a lack of local capacity and a lack of clarity over whose responsibility it is to monitor and regulate short-term tourist accommodation.
Commenting, UNWTO Secretary-General Zurab Pololikashvili said: "There are significantly more regulations than we thought and it is encouraging to see destinations taking the initiative. However, many challenges remain, including the practical implementation of rules and regulations relating to the short-term tourist rental market. Good governance and effective cooperation between the public and private sectors are key to successfully meeting these challenges."
Case studies analysed for the "New Business Models in the Accommodation Industry" include European countries such as the Netherlands, Italy and Spain, which are home to some of the world's most popular cities for tourists, as well as countries in the Americas such as Mexico and from across Asia as is the case of Japan.
The report was produced with the support of the Secretariat of Tourism of Mexico.
U.S. Moves Closer to World Tourism Organization with Landmark Meeting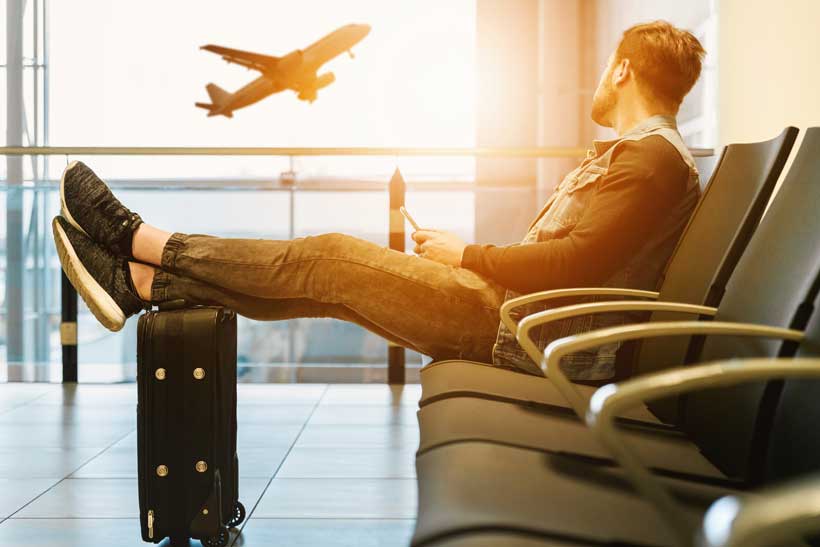 A high-level delegation from the United States Department of State has met with head of the World Tourism Organization (UNWTO) as the country moves closer to rejoining the United Nations specialized agency for tourism.
Assistant Secretary of State for International Organization Affairs Kevin Moley and Assistant Secretary for Economic and Business Affairs Manisha Singh were welcomed by UNWTO Secretary-General Zurab Pololikashvili, following up on the announcement that the USA is exploring rejoining UNWTO, of which it is a founding member. The two parties enjoyed productive discussions as the terms of membership are being finalized.
This is the highest level visit of a US delegation to the UNWTO headquarters registered so far. In June of this year, the United States used the occasion of the UNWTO Executive Council meeting to confirm it is exploring the possibility of rejoining, stating that "the UNWTO offers great potential to fuel economic growth in the U.S. tourism sector, create new jobs for American workers, and highlight American travel destinations".
UNWTO Secretary-General Zurab Pololikashili underscored that "it is extremely encouraging that the United States has clearly signaled its intention to rejoin UNWTO and support tourism as a key driver of job creation, investments and entrepreneurship and safeguarding natural and cultural heritage the world over".