ADB Launches Strategy 2030 to Respond to Changing Needs of Asia and Pacific
The Asian Development Bank's (ADB) Board of Directors has approved a new long-term corporate strategy, Strategy 2030, that sets out the institution's broad vision and strategic response to the evolving needs of Asia and the Pacific.
"Asia and the Pacific has made great progress over the last half century in poverty reduction and economic growth, but there are unfinished development agendas," said ADB President Mr. Takehiko Nakao. "Under Strategy 2030, we will combine finance, knowledge, and partnerships to sustain our efforts to eradicate extreme poverty and expand our vision towards a prosperous, inclusive, resilient, and sustainable region."
ADB's aspirations are aligned with major global commitments such as the Sustainable Development Goals, the Financing for Development agenda, the Paris Agreement on climate change, and the Sendai Framework for Disaster Risk Reduction. Given the size of Asia and the Pacific, achieving such commitments will depend critically on the region's success.
Strategy 2030 recognizes that the ambitious global development agenda must be tailored to specific local circumstances.  ADB will strengthen its country-focused approach, promote the use of innovative technologies, and deliver integrated interventions that combine expertise across a range of sectors and themes and through a mix of public and private sector operations.
ADB will continue to prioritize support for the region's poorest and most vulnerable countries. It will apply differentiated approaches to meet the diverse needs of various groups of countries: fragile and conflict-affected situations, small island developing states, low-income and lower middle-income countries, and upper middle-income countries. Across these country groups, ADB will also prioritize support for lagging areas and pockets of poverty and fragility.
Infrastructure investments—particularly those that are green, sustainable, inclusive, and resilient—will remain a key priority. At the same time, ADB will expand operations in social sectors, such as education, health, and social protection.
ADB's support will focus on seven operational priorities: (i) addressing remaining poverty and reducing inequalities; (ii) accelerating progress in gender equality; (iii) tackling climate change, building climate and disaster resilience, and enhancing environmental sustainability; (iv) making cities more livable; (v) promoting rural development and food security; (vi) strengthening governance and institutional capacity; and (vii) fostering regional cooperation and integration.
At least 75% of the number of ADB's committed operations (on a 3-year rolling average, including sovereign and nonsovereign operations) will promote gender equality by 2030. ADB will ensure that 75% of the number of its committed operations (on a 3-year rolling average, including sovereign and nonsovereign operations) will be supporting climate change mitigation and adaptation by 2030. Climate finance from ADB's own resources will reach $80 billion for the period 2019 to 2030. A new corporate results framework—expected to be ready in mid-2019—will include more targets for ADB's other operational priorities.
To support the seven operational priorities under Strategy 2030, ADB will expand and diversify its private sector operations to reach one third of ADB operations in number by 2024. "We will expand our private sector operations in new and frontier markets, such as fragile and conflict-affected situations and small island developing states. We will also support more public-private partnerships," said Mr. Nakao.
ADB's private sector operations will help improve environmental, social, and governance standards; provide financing that is not available from the market at reasonable terms; improve project design and development outcomes; and mitigate perceived risks.  In addition to innovative infrastructure, they will increase support for agribusiness, and support social sectors such as health and education through private ventures.
ADB will continue to be a reliable financier and catalyzer of finance. "A key measure of our success will be the volume and quality of additional resources we mobilize on top of our own financing," Mr. Nakao added. ADB targets a substantial increase in long-term cofinancing by 2030, with every $1 in financing for its private sector operations matched by $2.50 in long-term cofinancing.
The institution will also work closely with its developing member countries to produce the most relevant knowledge products and services. It will proactively engage in research, provide high-quality policy advice, strengthen countries' institutional capacity, and expand knowledge partnerships.
As it strives to be stronger, better, and faster, ADB will pursue a dramatic modernization of its business processes by taking advantage of available technology. It will expand its products and instruments, strengthen human resources, and accelerate its digital transformation. ADB is committed to diversity in the workforce, including promoting gender balance and a respectful work environment for all. ADB will institute a "One ADB" approach, bringing together knowledge and expertise across the organization. It will collaborate with civil society organizations in designing, implementing, and monitoring projects.
In preparing Strategy 2030, extensive consultations were carried out with a wide and representative group of stakeholders across ADB's membership, leading development experts, and civil society organizations.
ADB is committed to achieving a prosperous, inclusive, resilient, and sustainable Asia and the Pacific, while sustaining its efforts to eradicate extreme poverty. Established in 1966, it is owned by 67 members—48 from the region. In 2017, ADB operations totaled $32.2 billion, including $11.9 billion in cofinancing.
Commission sets out plans for the energy system of the future and clean hydrogen
To become climate-neutral by 2050, Europe needs to transform its energy system, which accounts for 75% of the EU's greenhouse gas emissions. The EU strategies for energy system integration and hydrogen, adopted today, will pave the way towards a more efficient and interconnected energy sector, driven by the twin goals of a cleaner planet and a stronger economy.
The two strategies present a new clean energy investment agenda, in line with the Commission's Next Generation EU recovery package and the European Green Deal. The planned investments have the potential to stimulate the economic recovery from the coronavirus crisis. They create European jobs and boost our leadership and competitiveness in strategic industries, which are crucial to Europe's resilience.
Energy System Integration
The EU Strategy for Energy System Integration will provide the framework for the green energy transition. The current model where energy consumption in transport, industry, gas and buildings is happening in 'silos' – each with separate value chains, rules, infrastructure, planning and operations – cannot deliver climate neutrality by 2050 in a cost efficient way; the changing costs of innovative solutions have to be integrated in the way we operate our energy system. New links between sectors must be created and technological progress exploited.
Energy system integration means that the system is planned and operated as a whole, linking different energy carriers, infrastructures, and consumption sectors. This connected and flexible system will be more efficient, and reduce costs for society. For example, this means a system where the electricity that fuels Europe's cars could come from the solar panels on our roofs, while our buildings are kept warm with heat from a nearby factory, and the factory is fuelled by clean hydrogen produced from off-shore wind energy.
There are three main pillars to this strategy:
First, a more 'circular' energy system, with energy efficiency at its core. The strategy will identify concrete actions to apply the 'energy efficiency first' principle in practice and to use local energy sources more effectively in our buildings or communities. There is significant potential in the reuse of waste heat from industrial sites, data centres, or other sources, and energy produced from bio-waste or in wastewater treatment plants. The Renovation Wave will be an important part of these reforms.
Second, a greater direct electrification of end-use sectors. As the power sector has the highest share of renewables, we should increasingly use electricity where possible: for example for heat pumps in buildings, electric vehicles in transport or electric furnaces in certain industries. A network of one million electric vehicle charging points will be among the visible results, along with the expansion of solar and wind power.
For those sectors where electrification is difficult, the strategy promotes clean fuels, including renewable hydrogen and sustainable biofuels and biogas. The Commission will propose a new classification and certification system for renewable and low-carbon fuels.
The strategy sets out 38 actions to create a more integrated energy system. These include the revision of existing legislation, financial support, research and deployment of new technologies and digital tools, guidance to Member States on fiscal measures and phasing out of fossil fuel subsidies, market governance reform and infrastructure planning, and improved information to consumers. The analysis of the existing barriers in these areas will inform our concrete proposals, for instance the revision of the TEN-E regulation by the end of 2020 or the revision of the energy taxation directive and the gas market regulatory framework in 2021.
Hydrogen strategy
In an integrated energy system, hydrogen can support the decarbonisation of industry, transport, power generation and buildings across Europe. The EU Hydrogen Strategy addresses how to transform this potential into reality, through investments, regulation, market creation and research and innovation.
Hydrogen can power sectors that are not suitable for electrification and provide storage to balance variable renewable energy flows, but this can only be achieved with coordinated action between the public and private sector, at EU level. The priority is to develop renewable hydrogen, produced using mainly wind and solar energy. However, in the short and medium term other forms of low-carbon hydrogen are needed to rapidly reduce emissions and support the development of a viable market.
This gradual transition will require a phased approach:
From 2020 to 2024, we will support the installation of at least 6 gigawatts of renewable hydrogen electrolysers in the EU, and the production of up to one million tonnes of renewable hydrogen.
From 2025 to 2030, hydrogen needs to become an intrinsic part of our integrated energy system, with at least 40 gigawatts of renewable hydrogen electrolysers and the production of up to ten million tonnes of renewable hydrogen in the EU.
From 2030 to 2050, renewable hydrogen technologies should reach maturity and be deployed at large scale across all hard-to-decarbonise sectors.
To help deliver on this Strategy, the Commission is launching today the European Clean Hydrogen Alliance with industry leaders, civil society, national and regional ministers and the European Investment Bank. The Alliance will build up an investment pipeline for scaled-up production and will support demand for clean hydrogen in the EU.
To target support at the cleanest available technologies, the Commission will work to introduce common standards, terminology and certification, based on life-cycle carbon emissions, anchored in existing climate and energy legislation, and in line with the EU taxonomy for sustainable investments. The Commission will propose policy and regulatory measures to create investor certainty, facilitate the uptake of hydrogen, promote the necessary infrastructure and logistical networks, adapt infrastructure planning tools, and support investments, in particular through the Next Generation EU recovery plan.
Quotes from members of the College of Commissioners
Executive Vice-President for the Green Deal, Frans Timmermans, said: "The strategies adopted today will bolster the European Green Deal and the green recovery, and put us firmly on the path of decarbonising our economy by 2050. The new hydrogen economy can be a growth engine to help overcome the economic damage caused by COVID-19. In developing and deploying a clean hydrogen value chain, Europe will become a global frontrunner and retain its leadership in clean tech."
Commissioner for Energy Kadri Simson, said: "With 75% of the EU's greenhouse gas emissions coming from energy, we need a paradigm shift to reach our 2030 and 2050 targets. The EU's energy system has to become better integrated, more flexible and able to accommodate the cleanest and most cost-effective solutions. Hydrogen will play a key role in this, as falling renewable energy prices and continuous innovation make it a viable solution for a climate-neutral economy."
Commissioner for Internal Market, Thierry Breton, said: "The European Clean Hydrogen Alliance launched today will channel investments into hydrogen production. It will develop a pipeline of concrete projects to support the decarbonisation efforts of European energy intensive industries such as steel and chemicals. The Alliance is strategically important for our Green Deal ambitions and the resilience of our industry."
Background
The European Green Deal is the new growth strategy of the EU, a roadmap to make our economy sustainable by turning climate and environmental challenges into opportunities across all policy areas and making the transition just and inclusive for all. A better-integrated energy system is essential in order to move to climate neutrality by 2050, while also creating jobs, ensuring a fair transition and strengthening innovation in the EU and industrial leadership at a global level. The sector can make a key contribution to Europe's economic recovery from the coronavirus crisis, as outlined in the Next Generation EU recovery package presented by the Commission on 27 May 2020.
Today's energy system is still built on several parallel, vertical energy value chains, which rigidly link specific energy resources with specific end-use sectors, wasting a significant amount of energy. For instance, petroleum products are predominant in the transport sector and as feedstock for industry. Coal and natural gas are mainly used to produce electricity and heating. Electricity and gas networks are planned and managed independently from each other. Market rules are also largely specific to different sectors. This model of separate silos cannot deliver a climate neutral economy. It is technically and economically inefficient, and leads to substantial losses in the form of waste heat and low energy efficiency.
One way to deliver sector integration is by deploying renewable hydrogen. It can be used as a feedstock, a fuel or an energy carrier and storage, and has many possible applications across industry, transport, power and buildings sectors. Most importantly, it emits no CO2 and almost no air pollution when used. It therefore offers a solution to decarbonise industrial processes and economic sectors where reducing carbon emissions is both urgent and hard to achieve. All this makes hydrogen essential to support the EU's commitment to reach carbon neutrality by 2050 and for the global effort to implement the Paris Agreement.
The effect of COVID-19 and the 4IR on integration within global value chains
The Global Manufacturing and Industrialisation (GMIS) Digital Series 2020 kicked-off with a high-level panel webinar addressing "glocalization: localizing production and capacity building for survival and success". The focus was on the effect of COVID-19 and the Fourth Industrial Revolution (4IR) on integration within global value chains, the implications for micro, small and medium enterprises and the labour force, particularly in developing countries. The session featured UNIDO's Cecilia Ugaz Estrada, Bright Simons, President, mPedigree, and Yi Xiaozhun, Deputy Director General of the World Trade Organization.
Yi stated that world merchandise trade may fall by 13 per cent due to the pandemic, and that the current disruption differs from that of the 2008 crisis. "I don't believe that these changes are likely to stay with us forever," he said. "Going forward, the structure of the supply chain will depend on whether the experience accelerates two trends that have been underway for several years. One trend is China moving up the value chain due to its industrial strategies or rising labour costs. Another important trend is increasing adoption of labour-saving technologies in modern manufacturing, such as industrial robots..
Ugaz Estrada stressed that closing borders would reduce the potential for trade integration and warned of the potential erosion of comparative advantage in many developing countries. "I think developing countries have a real opportunity to be able to expand their markets by exporting to and importing from their neighbours…there remains the possibility of expanding markets by using trends of regionalization," she said.
Ugaz Estrada also pinpointed a number of factors which would be key to SMEs in developing countries being able to absorb advanced manufacturing technologies in the current challenging environment. These include upgrading digital infrastructure; creating preparedness strategies; digital upskilling and training; empowering women; and creating strong multi-stakeholder partnerships.
"It's a moral imperative for international corporations to really provide a proper learning process for participation in the value chain; it's a sine qua non condition. At UNIDO we are in the business of trying to help countries – the governments in particular -to be able to provide this learning infrastructure," she said, citing UNIDO's Centre for Mechatronics and Automation Technology in Uruguay as an example.
Simons stressed the dampening effects of COVID-19 on regional integration, connectivity and trade, as well as possible border closures.
"The barriers that COVID-19 has imposed affects regional trade, as much as it affects global trade," he said. "So if you are following the discussion around the Continental Free Trade Agreement, which now has now been imperiled because of COVID-19, given that it is the avowed aim of all African governments to forward the continental integration agenda, it will be quite surprising if they will be able to achieve that by closing borders," said Simons.
He mentioned that SMEs in Africa had often been constrained in exporting by stringent standards and certification requirements, but that technologies are emerging that are helping to streamline these processes.
Rapidly changing behaviours are accelerating consumer embrace of digital and health trends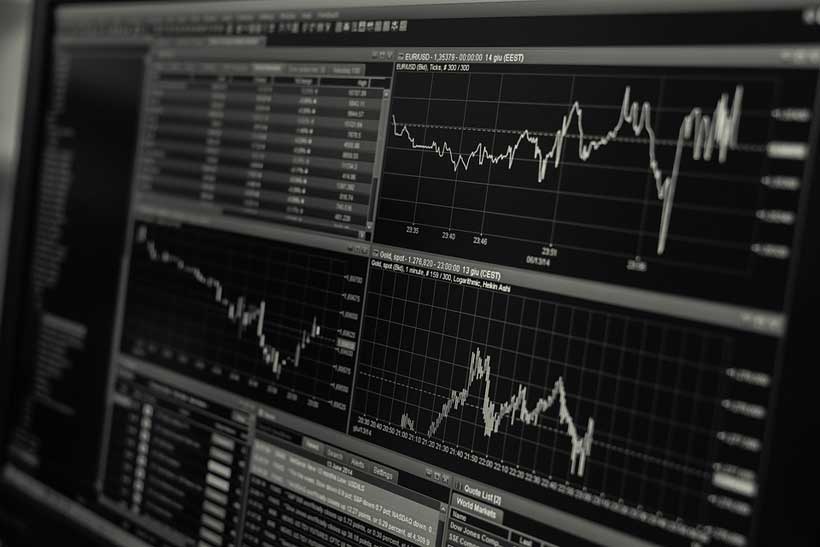 The acceleration of consumer trends and behavior that was already underway prior to the COVID-19 outbreak has taken another leap forward and will spark consumer-facing companies and retailers to reinvent the way they do business, according to a new PwC report.
The findings from two surveys taken before and after the COVID-19 pandemic and published today in PwC's 11th consecutive Global Consumer Insights Survey focus on urban consumer purchasing habits and behaviours, and how global disruption has forced the acceleration of a more digital way of life.Billions of people worldwide live in cities, and this concentration has created a new era in global consumption; cities are the hubs where economic activity happens.
The survey results reveal that the pandemic and the ensuing social distancing measures put in place have led to fundamental changes in how consumers work, eat, communicate, and take care of their health.
Consumers have adapted how they shop
Social distancing measures put in place because of the coronavirus have affected consumers in all aspects of life, including how they purchase groceries. While in-store grocery shopping is the main channel of choice, over a third of consumers (35%) are now buying food online, with 86% of those who shop online planning to continue after social distancing measures are removed. For non-food items, prior to the pandemic in-store shopping was still dominant compared to online shopping with 47% of consumers saying they shopped at brick-and-mortar stores daily or weekly compared to shopping via mobile phones (30%), computers (28%) and smart assistants (15%). Since then, online shopping for non-food items has seen a substantial increase (mobile phone 45%; computer 41%; tablet (33%), the trend is especially pronounced in China and the Middle East, with 60% and 58% of respondents respectively saying they've started shopping more on their mobile phones.
The importance of connection, community and self-care is clear
Fifty-nine percent of millennials and 57% of those with children are placing a greater focus on their wellbeing than other groups. Focus on self-care has increased, with 51% of urban consumers agreeing or strongly agreeing that they are more focused on taking care of their mental health and wellbeing, physical health and diet as a result of COVID-19.
Urban dwellers surveyed after the outbreak, viewed safety and security and healthcare just as important to their quality of life as employment prospects, with 49% and 45% of respondents saying so, respectively, compared to 45% for employment.
Consumers and sustainability
Our research showed a clear embrace of sustainability and a sense of civic duty. For example, in survey results taken prior to the pandemic, 45% of our global respondents say they avoid the use of plastic whenever possible, 43% expect businesses to be accountable for their environmental impact, and 41% expect retailers to eliminate plastic bags and packaging for perishable items. Interestingly, when we asked consumers who were most responsible for encouraging sustainable behaviours in their city, 20% chose "me the consumer," while 15% chose "the producer or manufacturer." When we asked consumers about their willingness to share data, 49% said they were willing to share their data if it helped improve their city.
"While certain trends have been on the upswing for quite some time, our research shows that the pandemic has sharpened consumers' desire for transparency, sustainability and convenience. The companies that will reap the most rewards are the ones that have established trust with the consumer, invested in a seamless and frictionless end-to-end customer purchase journey and prioritized the consumers' health and safety," says Steve Barr, Global Consumer Markets Leader, PwC US.
In addition, Oz Ozturk, Global Consumer Markets Advisory Leader, PwC UK said,"In our 11 years of surveying consumers around the globe, we have never documented such a clear convergence of themes around transparency, sustainability, and social consciousness. At such a pivotal moment, the need for consumer-facing companies to establish trust with potential customers could not be any clearer."