The journey of US light tight oil production towards a financially sustainable business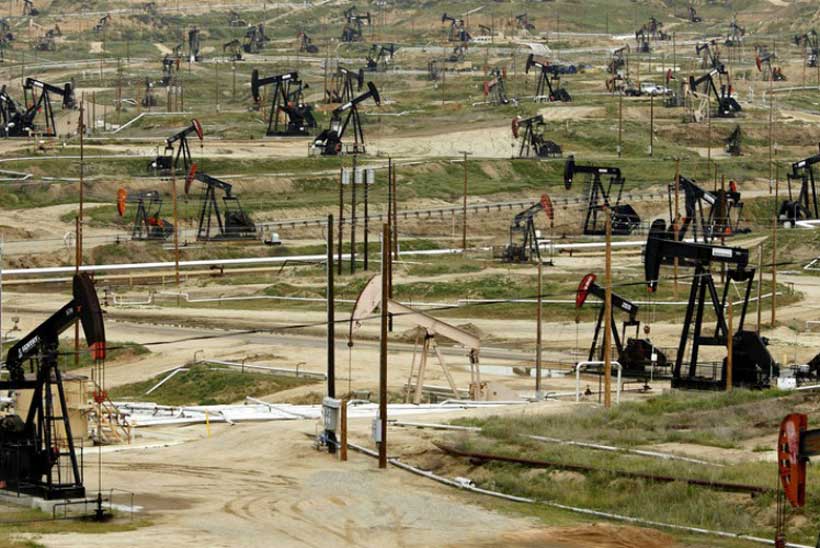 The financing model underpinning the US shale oil industry is fundamentally different from that of large companies producing predominantly in conventional oil. Small and medium-size independent producers, which dominate the US shale industry, generally have much higher leverage with high levels of debt and hedging.  Since its inception, the industry has been characterised by negative free cash flow as expectations of rising production and cost improvements led to continuous overspending in the sector. Over the last few months, the industry as a whole has seen a notable improvement in financial conditions, though the picture varies markedly by company, and the overall health of the industry remains fragile.
In order to try to assess as precisely as possible the developments of shale industry throughout the decade, we identified four distinct phases that have characterised the shale industry since 2010 up to now.
2010-14: The start-up phase
In the 2010-14 period, technology developments and high and stable oil prices triggered a massive investment wave in the US shale sector. Investment more than quadrupled, leading to an eightfold increase in shale oil production, from 0.44 million barrels per day (mb/d) to over 3.6 mb/d – the fastest growth in oil production in a single country since the development of Saudi Arabia's super-giant oilfields in the 1960s.
However, the growth came with a huge bill. The sector as a whole generated cumulative negative free cash flow of over USD 200 billion over those five years. Throughout this phase, companies were forced to rely extensively on external sources of financing, predominantly debt and receipts from the sale of non-core assets, in order to finance their operations. In addition to issuing bonds, companies benefited from the reserve base lending structure – a bank-syndicated revolving credit facility secured by the companies' oil and gas reserves as collateral. This structure was used heavily by small and medium-sized companies with non-investment credit rating that did not have as easy access to the corporate bond market.
2015‑16: The survival phase
The collapse of prices in the second half of 2014 and throughout 2015 and early 2016 had a major impact on the way the shale industry operates. Companies switched to survival mode, focusing on improving efficiency and cutting costs. The number of firms declaring bankruptcy and filling for Chapter 11 protection, a form of bankruptcy involving reorganisation, skyrocketed to almost 100 in 2015-16.
The fall in prices also changed the way the shale industry was financed. Debt finance dried up as banks were unwilling to lend during a period of market turmoil, with bond yield spreads widening to over 1 000 basis points and the credit rating of the majority of companies being downgraded. Asset sales also dropped by 70% in 2015 as owners were unwilling to part with assets at the much lower prices on offer. While the main buyers of the assets were US independent companies, the market turmoil discouraged bank lending, opening up opportunities for financial firms such as private equity firms, which typically have a higher risk profile. Those firms accounted for around 30% of reported asset deals over 2015-16. Available funding from the reserve base lending structure also declined as the value of proved reserves for collateral shrank with lower oil prices. The net result was that companies were obliged to raise equity to finance their operations – a more expensive option.
Despite the slump in revenues throughout this period, the shale industry actually saw an improvement in free cash flow as a result of huge cuts in capital spending and costs. Between 2014 and 2016, investment fell by 70% and costs by around half. Cost reductions helped to offset the impact of less investment, such that shale oil production declined only modestly in 2016.
2017: The consolidation phase
The recovery of oil prices since mid-2016 following the collective decision by the Organization of the Petroleum Exporting Countries (OPEC) and some non-OPEC producers to cut output led to a revival in confidence in the US shale sector. Further advances in technology, huge efficiency gains and cost reductions, and an upward revision of the shale resource base triggered an increase of 60% in investment in 2017. In the meantime, the shale industry proved that its upstream cost structure had been rebased as it was able to offset inflationary pressures coming from overheating of the supply chain, further reducing the overall costs per barrel produced.
Despite the improvements achieved, however, the shale sector continued to slightly over-spend the cash flow generated from its operations, with 2017 cumulative free cash flow remaining overall negative. Asset sales once again became the main source of financing operations, with most transactions occurring between US independent companies. Asset sales involved mainly acreage rather than whole companies, as companies sought to do relatively small deals as a way of making gains in operational efficiency. The confidence in the shale sector, traditionally dominated by private investors and small and medium-sized companies, received a boost from announcements by large US oil companies of their intention to make substantial investments.
2018: Profitability at last?
Current trends suggest that the shale industry as a whole may finally turn a profit in 2018, although downside risks remain. Thanks to a 60% increase in investment in 2017 and, based on company plans, an estimated 20% increase in 2018, production is projected to grow by a record 1.3 mb/d to over 5.7 mb/d this year. Several companies expect positive free cash flow based on an assumed oil price well below the levels seen so far in 2018 and there are clear indications that bond markets and banks are taking a more positive attitude to the sector, following encouraging financial results for the first quarter. On this basis, this we estimate that the shale sector as a whole is on track to achieve, for the first time in its history, positive free cash flow in 2018. This result is all the more impressive given the context of rising investment.
Structural changes also augur well for the sector. Recent consolidation, such as the recent USD 9.5 billion Concho-RSP Permian merger, and the increased participation of the majors and other international companies could bring significant economies of scale and accelerate technology developments, including through digitalization. Larger companies generally have a more robust financial structure and rely less on external sources of financing, so their shale investment will be less vulnerable to future downswings in oil prices and financial conditions.
The potential risks for shale independent from rising interest rates are currently attracting a lot of attention. The impact of rising interest rates on independent oil and gas companies in the US shale industry may also be small. Most companies are highly leveraged, benefiting from the ample availability of low-cost bond finance. However, given the high depletion rate, the time horizon of shale projects is so low that the discount rate has only a minor impact on the net present value of a given project. Rising interest rates often coincide with tighter lending conditions, which may make it harder for companies to service their debts and refinance their operations. But this risk can be managed through asset sales to less-capital-constrained companies, such as the majors, and increased reliance on equity raising through IPOs and private equity.
A lot of attention has been focused on interest expenses – the cost of repaying debt. The development of shale production has been accompanied by constantly rising interest expenses, which has impeded companies from generating profits sustainably. For the first time, the overall amount of interest expenses paid by shale companies declined in 2017. While US shale companies remain far more leveraged (measured by the net debt/equity ratio) than traditional operators, leverage is falling from its peak in 2015 and the average interest rate paid by shale companies – currently around 6% – has been broadly stable in recent years despite rising interest rates generally since the end of 2015, though they still pay more than conventional oil producers. Improving financial conditions mean that shale companies are able to borrow more cheaply than before.
The US shale industry seems to have reached a turning point with the recent significant improvement in its financial sustainability. But major uncertainties and important downside risks to the future of the shale industry remain:
Above-ground constraints: With production rising very rapidly in certain basins, such as the Permian, timely investment in takeaway capacity and pipeline infrastructure will be vital to the further expansion of the industry. At present, several producers in the Permian Basin are forced to discount their crude oil by more than USD 15 per barrel compared with the price on the Gulf Coast due to a lack of pipeline capacity. No significant pipeline capacity expansion is expected before 2019. The importance of infrastructure applies not only to oil but also to associated gas production, wastewater and other products. In the absence of new pipeline capacity, companies might be forced to curb drilling or ship their production using trucks or rail, which are usually much more expensive.
Further productivity gains: The continued ability of the companies to offset inflationary pressures with improved productivity stemming from technology or improved project execution remains very uncertain. In most active basins, especially the Permian, there are clear signs of overheating and bottlenecks in skilled labour, materials and equipment. In addition to the potential for further technological advances, there may be scope for more efficiency gains, for instance by expanding operations in continuous acreages, improved understanding of the resource base and more accurate spacing of wells.
Grabbing the fruits of the "digital revolution": Companies are putting more effort into developing and adopting innovative digital technologies and big-data analytics in order to reduce costs, by optimising operations, improving reservoir modelling and enhancing processes.
Competition from other sources of oil: The US shale sector has not been alone in reducing its costs and will need to continue to do so to remain competitive in international markets. Most onshore resources, especially in OPEC countries, cost less to produce than shale oil, while the bulk of new deepwater projects are competitive with the cheapest shale basins. Consequently, the US shale industry is required to keep improving.
This analysis was written by IEA Senior Programme Officer Alessandro Blasi and IEA Energy Investment Analyst Yoko Nobuoka, and was adapted from World Energy Investment 2018. Source: IEA
Fossil fuel consumption subsidies bounced back strongly in 2018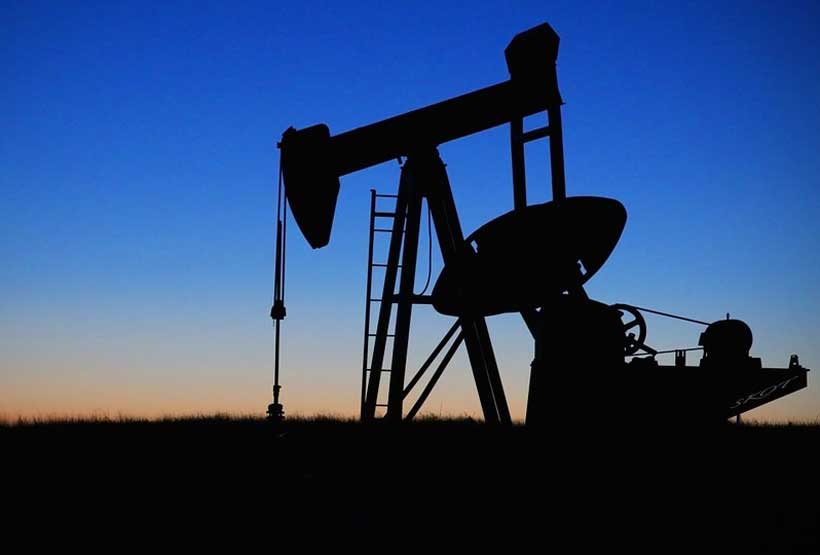 Authors: Wataru Matsumura and Zakia Adam*
Higher average oil prices in 2018 pushed up the value of global fossil fuel consumption subsidies back up toward levels last seen in 2014, underscoring the incomplete nature of the pricing reforms undertaken in recent years, according to new data from the IEA.
The new data for 2018 show a one-third increase in the estimated value of these subsidies, to more than $400 billion. The estimates for oil, gas and fossil-fuelled electricity have all increased significantly, reflecting the higher price for fuels (which, in the presence of an artificially low end-user price, increases the estimated value of the subsidy). The continued prevalence of these subsidies – more than double the estimated subsidies to renewables – greatly complicates the task of achieving an early peak in global emissions.
The 2018 data sees oil return as the most heavily subsidised energy carrier, expanding its share in the total to more than 40%. In 2016, electricity briefly became the sector with the largest subsidy bill.
Fossil fuel consumption subsidies are in place across a range of countries. These subsidies lower the price of fossil fuels, or of fossil-fuel based electricity, to end-consumers, often as a way of pursuing social policy objectives.
There can be good reasons for governments to make energy more affordable, particularly for the poorest and most vulnerable groups. But many subsidies are poorly targeted, disproportionally benefiting wealthier segments of the population that use much more of the subsidised fuel. Such untargeted subsidy policies encourage wasteful consumption, pushing up emissions and straining government budgets.
Recent years have seen multiple examples of pricing reforms, underpinned by lower oil prices that created a political opportunity among oil-importing countries and a fiscal necessity among exporters. Reforms typically focused on gasoline and diesel pricing, and in some cases also on LPG, natural gas and electricity tariffs. IEA price data (shown below for gasoline) show clearly the wide range of end-user prices across countries – the lowest prices found among countries that subsidise consumption.
The nature of pricing reforms undertaken in recent years differ depending on the sector and on national circumstances, but fall into three broad categories:
Complete price liberalisation, typically for the main transport fuels, as for example in India, Mexico, Thailand and Tunisia.
Introduction of a mechanism for regular, automatic adjustment of prices in line with international prices. China has such a system for oil prices, and similar mechanisms were also introduced in Indonesia, Malaysia, Jordan, Cote d'Ivoire and Oman.
A schedule of reforms to regulated prices, often with a view to aligning them with cost-recovery or market-based prices. This was the most common type of reform in the Middle East and North Africa, where prices for oil products, natural gas, water and/or electricity were raised in Saudi Arabia, Kuwait, Qatar, Bahrain and the United Arab Emirates. There were also increases in regulated electricity prices elsewhere, as for example in Indonesia.
These price reforms were often accompanied by the introduction of more targeted programmes of support for vulnerable groups. They also brought significant financial savings to the governments concerned, allowing these resources to be deployed to other development or policy priorities.
However, in 2018 the oil price trended higher for much of the year before falling back in the last quarter. This became a major source of strain in countries where consumers were newly exposed to rising retail prices, particularly where national currencies were losing value against the US dollar at the same time.
The rise in retail prices created broader pressure to revisit some of the pricing reforms.
Some countries with fully liberalised prices sought ways to dampen the effects on consumers, for example via reductions in other taxes and duties (as in India) or via implicit price interventions through state-owned oil and gas companies.
Upward fuel price adjustments were postponed in some countries that had committed to follow international price movements but retained some administrative discretion over the level and timing of any changes. This was the case in Indonesia, Malaysia and Jordan.
In fully regulated price environments, the reform schedule was in some cases pushed back or watered down.
Shielding consumers from short-term changes in international fossil fuel prices comes at a fiscal and environmental cost. It also diminishes the potential for higher prices to curb demand and bring the market into balance.
The different reform pathways since 2015 can be separated out into the various components of the change in subsidy values. Pricing reforms over the last three years brought substantial dividends, estimated at 36 billion dollars in total. This represents either a direct easing of the strain on public finances (via reduced public expenditures on subsidies) or additional revenue accruing to resource-rich countries (by reclaiming more of the value that was previously being foregone because of under-pricing).
Notable reductions in oil-related consumption subsidies over this period were observed in many countries in the Middle East, including Saudi Arabia, the UAE, Qatar and Bahrain, as well as in Colombia and Pakistan. Ukraine saw the largest fall in subsidies for natural gas. Subsidies to fossil fuel-based electricity consumption were substantially lower over this period in Russia, Argentina, Indonesia, Pakistan, Turkmenistan and in parts of the Middle East.
However, these falls were outweighed by two other factors: a widening gap between prevailing prices and market-based pricing in many countries (exacerbated in some cases by depreciation of the domestic currencies against the dollar); and increased consumption of subsidised energy.
The largest increases in consumption subsidies for oil products were in Indonesia, Iran, Egypt and Venezuela. In the latter case, a collapsing currency meant that gasoline and diesel sales (where available) were essentially free in dollar terms. Iran also saw the largest increase in natural gas subsidies, and – together with Venezuela, Mexico, Egypt and China – was among those seeing the most significant increase in subsidies to fossil fuel-based electricity.
Committing political capital to subsidy reform remains tough, especially if international prices are volatile. But phasing out fossil fuel consumption subsidies remains a pillar of sound energy policy. Especially when part of a broader suite of supportive policy measures, pricing reform is pivotal for a more robust, secure and sustainable energy sector over the long term.
Industries and households are more likely to opt for energy-efficient equipment, vehicles and appliances. Investors in a range of energy technologies, especially clean technologies, see a better case to commit their capital. That is why the IEA continues to be a strong supporter of efforts to phase out inefficient fossil fuel consumption subsidies.
*Zakia Adam, WEO Energy Analyst
France Shows How Energy and Society Are Intertwined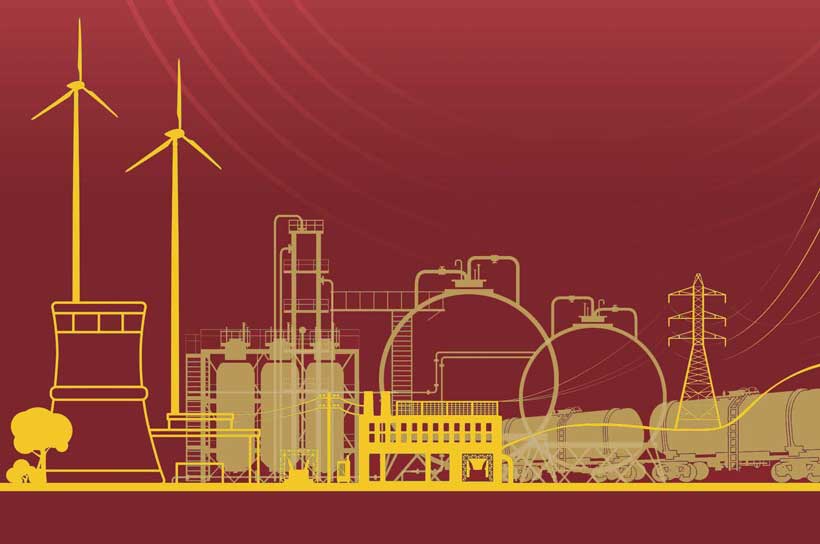 What should be asked about energy is what Plato's The Republic through Socrates asked: "What is justice?" If energy has a moral, economic, environmental, and life-saving component then energy in all forms is certainly just.
This is where facts need to be realized, and find out if a carbon-free society run on renewable energy is even remotely possible? Over 6,000 everyday, products come from a barrel of crude oil.
The International Energy Agency (IEA) released The World Energy Outlook 2018 – the self-proclaimed "gold standard of energy analysis,' – admitting a damning conclusion. That amidst the overwhelming amount of graphs, charts, tables and prognostications, "the percentage of total global primary energy demand provided by wind and solar is 1.1%."
The world runs off fossil fuels, and no time in the coming decades will clean energy, a carbon-free society, or zero emission energy to electricity or electric vehicles sustain trillion-dollar economies. More alarming is the world's largest authoritarian, communist government, China, controls 90 percent of the world's rare earth minerals – "a group of 17 elements with similar qualities that are used in electric car batteries, wind turbines and solar panels."
Nations, companies, and individuals care about national security, their own "self-interest rightly understood" while meeting the basics of food, clothing and shelter (Maslow's Hierarch of Needs) – exactly what fossil fuels provide – on an affordable, scalable, reliable and flexible basis for energy to be delivered to billions of people starving for their modern way of life to continue.
We are witnessing an energy clash globally, and nowhere was that better defined than France's "Yellow Vest" protests that began in late November 2018 and are ongoing. These protests brought a convergence of domestic concerns triggered over a proposed fuel tax hike that hit lower educated, ordinary voters more than educated urban dwellers.
France's, politicized carbon tax – the theory goes – should be an efficient way to disseminate the monetary consequences of carbon onto the French and global economies; however, that isn't necessarily the case. This regulatory heavy-handedness by the state has resulted in:
"Decades of global conferences, forest of reports, dire television documentaries, celebrity appeals, school-curriculum overhauls and media bludgeoning," without examining the facts.
France is a good test case for energy policy moving forward, because if humanity overwhelmingly using fossil fuels are killing plants, animals, the ecosphere and crushing human life than a tax is fair, just and equitable, correct? But that isn't the case. The earth and human progress have never done better in recorded history. Economic growth and technology are saving us from such historic plagues like poverty, illness and deforestation.
President Emmanuel Macron and the previous administration of Francois Hollande wrongly targeted emissions unlike Germany that is a high-emitter off increased coal-fired power plant use backing up renewables. Macron's carbon tax went after Yellow Vest protesters who are vehicle reliant. Since France heavily relies on clean, carbon-free nuclear power for their electricity, France is only"0.4% of global emissions."
Macron is punishing French drivers via punitive tax hikes and it failed. Voters and everyday working citizens aren't buying carbon taxes or anything that restricts energy and prosperity. Green piety in Washington State in the US was also rejected the same way it was in France.
Cutting transportation emissions are extremely hard to eliminate when the entire supply and value chain of the tailpipe's emissions are factored into the equation. It's why electric vehicles (EVs) aren't as environmentally friendly as advertised.
Carbon taxation like renewables and carbon-free societies have become buzzwords that reveals the disconnect over the properties that constitute a modern society and an "aloof political class that never reasons with their concern over emissions."
Achieving energy parity at low costs will never be accomplished by imposing solutions that consist of using expensive, unreliable, intermittent renewable energy. Then believing these policy solutions will have zero impact on economic growth and overall wellness. The impact is heavier use of coal.
The European Union (EU) has: "Eleven countries still planning to use coal-fired power in 2030 (in order of increasing installed capacity) are: Spain, Hungary, Croatia, Slovakia, Greece, Romania, Bulgaria, Czech Republic, Germany and Poland."
All EU countries have been given energy transition funds to exit coal by 2030, but only France is able to withstand the use of coal through heavier use of nuclear. Geopolitical reasons are another reason you will find a transition to the clean energy economy in the coming decades, because of US shale oil and natural gas production – fracking is changing the world.
In general, US shale exploration and production (E&P) is booming like never before. As of December 2018 the United States briefly became a net exporter of crude oil and refined products; and unless voters ban fossil fuel production the US will become energy independent.
The US Department of Interior's, United States Geological Survey announced in December 2018: "The largest estimate of technically, recoverable continuous oil that USGS has ever assessed in the United States. The Wolfcamp shale in the Midland Basin portion of Texas' Permian Basin province contains an estimated mean of 20 billion barrels of oil."
Whereas California doesn't exploit their Monterrey Shale resources – considered one of the largest shale deposits in the US and possibly the world – since California policymakers are only pursuing clean energy resources. Why does fossil fuel and renewable energy have to be politicized when they could work together? Texas and California should be pioneering world-class energy research together. Fossil fuel could pay for research and development to build better renewable energy, globally scalable storage systems and an electrical grid that is smart, reliable and have a 50-100 year shelf life.
An honest broker of information takes energy choices and consequences of say increasing fossil fuel use by burning copious amounts of coal that China, India, Poland, Australia and the United States are doing versus emission-heavy air that cause all sorts of lung and respiratory illnesses.
Energy and Geopolitics is Under Attack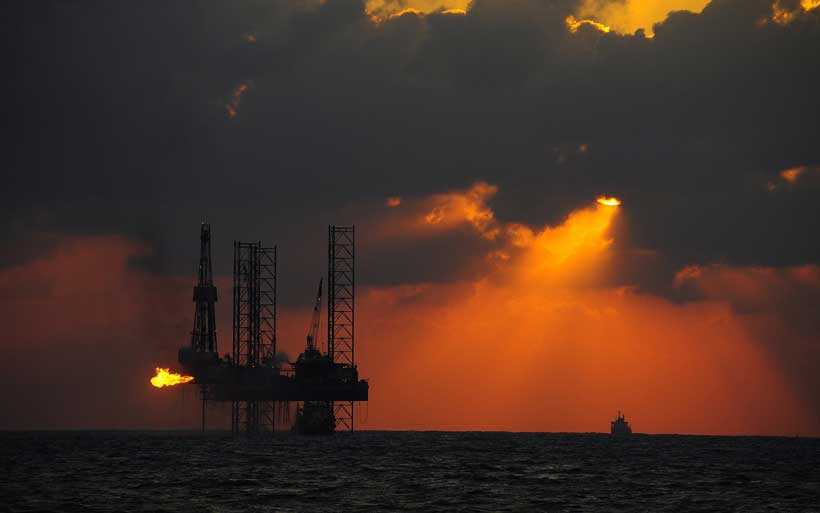 Global warming. Climate change. Renewable energy. Carbon-free societies. All of these terms have gained status, as the balm to eliminate fossil fuels, which is supposedly causing anthropogenic, global warming. What should be noted however, is according to the National Oceanic and Atmospheric Administration (NOAA), and the United States National Climatic Data Center (NCDC):
1. The PRIMARY force is that the SUN heats the earth's oceans and land,
2. Then, SECONDARILY, the earth's oceans and land heats the atmosphere. The atmosphere is NOT heating the earth it's the sun.
3. Consequently, after the above two, increasing air temperature then increases sea surface temperature.
Facts tell us the one constant on earth is that the climate is always changing. Facts also tell us that CO2 is statistically irrelevant, as a factor in determining the earth's climate. Therefore, CO2 is a minor factor in weather determination.
Whether or not there is, or isn't climate change, global warming, and who is, or isn't to blame, here is why that sentiment is dangerous from noted climatologist, and true scientific consensus believer, Dr. Judith Curry:
"Climatology has become a political party with totalitarian tendencies. If you don't support the UN consensus on human-caused global warming, if you express the slightest skepticism, you are a 'climate-change denier,' who must be banned from the scientific community."
What's alarming about Curry's statements is the UN was created to keep another world war from breaking out while promoting integrated commerce, and human interaction instead of another global holocaust. Why the UN has gotten into climate research, and environmental, weather-interactions are grossly past its intended mandate.
Scientific research according to Karl Popper "should be based on skepticism, on the constant reconsideration of accepted ideas."
When it comes to energy and climate we should be considering what promotes human longevity and flourishing. What makes energy and electricity affordable, scalable, abundant, reliable, and flexible? Now the global warming, climate change debate is only about made-for-profit power.
Renewables are sure-fire, taxpayer-funded, profit centers when:
"In 2016, renewables received 94 times more in U.S. federal subsidies than nuclear and 46 times more than fossil fuels per unit of energy generated."
Weather and climate are under attack, but so is the science of energy, from believing a "Green New Deal" will work for labor to thinking all energy issues are solved from electricity. Electricity is a static proposition that needs to be generated from some source; whether oil, coal, natural gas, nuclear, solar panels, wind turbines or damned water through turbines to produce energy to electricity.
But nothing energizes environmentalists and citizens like renewable energy. Every single place renewables have been implemented they are a disaster.
In Germany, Denmark, Spain, Britain, South Australia, Vermont, Minnesota, New Mexico (in the beginning stages of maligning fossil fuels), Arkansas, California, Austin, Texas, and Georgetown, Texas, solar and wind farms have been valiantly attempted, and failed every single time. Renewables will never work under current technological and scientific constraints; and energy battery storage systems only have 8-12 maximum capacity according to Massachusetts Institute of Technology (MIT).
The science behind renewable energy also makes electricity more expensive. For example:
"Solar panels with storage deliver just 1.6 times as much energy as is invested as compared to the 75 times more energy delivered with nuclear."
There is no battery revolution for energy storage systems, and renewables under current technological constraints. Economics factually show that renewables will always constrain electricity, causing price hikes and degrading infrastructure improvements. Only fossil fuels at this time have the science, engineering, technology, and economics that make sense for human flourishing and longevity.
Over six thousand products come from a barrel of crude oil. Meaning, the conversation should stop about de-carbonizing, searching for clean energy, and eliminating oil from our daily lives. There is positive correlation even causation between energy and environmentalism. Clean environments only happen, "as people consume higher levels of energy the overall environmental impact is overwhelmingly positive, not negative."
Fossil fuels have been used safely for centuries, and billions have left poverty. Oil, natural gas, and coal reduce the amount of land needed for energy, compared to solar and wind farms. If the earth is warming:
"Then aerial fertilization by CO2 has increased food supplies by 25%, weather is less extreme in a warming world, and historically conflicts increase during periods of cooling, and decrease during warmer periods."
Our growing understanding of energy, science, engineering, and markets yields important geopolitical lessons. The science, and use of natural gas, makes its conversion to liquid natural gas (LNG) more important to energy, geopolitics and diplomacy than anything outside of strong militaries. Natural gas is the soft power, weapon-of-choice for nation states like Russia.
Natural gas spending will jump five-fold in 2019, according to Wood Mackenzie. The International Energy Agency (IEA) says:"Natural gas demand to rise 10 percent over the next 5 years, and roughly 40 percent of that will come from China."
The Trump administration is pushing for Eastern Mediterranean natural gas, and "sees the promotion of natural gas production and related infrastructure in the region as a key effort in tying countries together and promoting peace." This continues "an Obama-era foreign policy objective."
French, energy firm, Total, is partnering with Russia on a LNG project in the Arctic to protect French energy needs. Even smaller, geopolitical players like Mexico, are seeking ways to boost natural gas production 50 percent through government-owned, Petroleo Mexicanos (PEMEX).
Fossil fuels – particularly natural gas – will be the leader for decades ahead when it comes to soft power, national security and robust economic growth for mature and emerging markets. Political moves, similar to Michael Bloomberg donating $500 million to kill coal use in the US, could slow natural gas' growth, but if they do, they will also devastate the country and its western allies geopolitically. China, Russia, India, Africa, Iran, and North Korea will never let a billionaire stop their economies or geopolitical power. Yes, energy and geopolitics is under attack from within, from national and from competing energy interests.