Recognizing the North American Heartland: A More Suitable Fit for Mackinder's Thesis
Four parts complete this essay: first, a brief outline of methodology that will enlist two international-relations models, geopolitics and realism, both separate approaches but each useful to facilitating a discussion; second, a critique and updating of Halford Mackinder's original Eurasian heartland thesis meant to make the thesis itself more applicable; third, an assertion by the author that North America represents a more suitable fit for Mackinder's heartland premise, the US version possessing more of the appropriate features than does the Eurasian version; and fourth, several conclusions will follow relative to this updating of the heartland portrayal.
The author will conclude that:
(1) Mackinder's Eurasian heartland simply does not pass the test of logic and history. Its central and isolated position has not brought wealth and security; its resources are not sufficient to dominate the World Island; potentially hostile nations encircle it; and most of its rimlands are controlled either by the United States or by American allies and trading partners. Nothing remarkable affixes to the Russian core; its importance roughly equals that of the other Great Powers of the continent's periphery.
(2) North America provides the only suitable fit for Mackinder's thesis. It more than fulfills all of theoriginal heartland descriptions: an isolated and distant continental center with an area united internally, blessed with resources for a vibrant economy, and poised for a hegemonic leadership beyond America onto most areas of Eurasia and its periphery.
(3) Thus, two strategic regions, the North American heartland plus the entire Eurasian World Island, are together pertinent to global stability and prosperity.
(4) The whole Eurasian continent will continue being a platform for strategic relationships because it holds roughly two/thirds of global lands, peoples, and wealth and because the leading states, China, Germany, Russia, and Japan, reside within or near the continent, with the United States intervening yet still aloof as an offshore Eurasian balancer.
In sum, an updated but still correct heartland theory; wrong application – better North America and not Eurasia.
Outlining Classical Geopolitics and Realism
Two separate but intertwining international-relations models, geopolitics and realism, compose the interpretive structures for this essay. Models are repositories of theories; they do nothing other than hold those theories that fit the specific definitions of the model, again in our case, the models of geopolitics and of realism. Theories possess their own labels, different from the models they enter, and they serve as neutral and timeless tools for delving more deeply into understanding events and ideas. They come as simple sentences of probability (Kelly 2018); if "A" happens, then "B" holds some likelihood of reacting as a result of "A."For instance, Mackinder's Eurasian pivot, reflective of a continental heartland, holds an advantage for eventual expansion to world empire. This and a variety of other theories will be enlisted in the pages that follow to assist the reader in the exploring of strategic heartlands and also of rimlands, the marginal lands that encircle the Eurasian lever.
Classical geopolitics emphasizes placement of a state, region, or resource impacting upon a country's foreign affairs. It draws upon geography or territorial/maritime space for its inspiration, specifically upon relative locations and positions of countries. Theories abound, perhaps more than for any other international-relations model. Central and peripheral placement may affect a nation's diplomatic and security policies. Or, the more borders a country possesses, the more warfare that country will suffer. Or, increasing distance to an event might diminish a state's influence.  Much of this essay's portrayal will derive from such spatial premises that will accord to classical geopolitics (Kelly 2016: 83-135, 173-186), among these, balance-of-power, checkerboards, center/periphery, Charcas heartland, contagion, containment, demography, dependency, distance, divide-and-conquer, encircling, frontiers and hinterlands, geostrategic, Great Game, heartlands, imperial thesis, influence spheres, land-power/sea-power, Monroe Doctrine, more-borders-more-wars, offshore balancing, pan-regions, pivot/leverage, rimlands and World Island, shape of country and region, shatter belts, space mastery, and westward march of empire.
Realism studies the relative power a state may possess and the management of that power for bringing it security. Within a dangerous and anarchic world, states alone are destined to defend themselves since a strong world government does not serve sufficient to protect. Stronger countries can be guaranteed against weaker nations, but when one state among other states of equal power attempts to expand its defenses, a reactive arms race may ensue, this action/reaction called a "security dilemma." Building my castle walls higher may force my neighbor to build his walls higher, too, causing a contagion of construction but with all suffering less security, nonetheless. Hence, realists recommend that moderate countries should seek a consensus of trust among them with a collective security design in order to secure their common protection, made longer-lasting by isolating or destroying revolutionary and reckless states that may jeopardize such collectivity. Statesmen can guide their nations into this moderation and adjustment by maintaining the necessary confidence between associated countries. When consensus reigns, careful diplomacy suits the environment best, but when conflict and revolution strike, force should direct against the radical and crusade disturber. These concepts and theories characterize the realist: anarchy, balance-of-power, collective security, consensus, Great Powers, multipolar, revolutionary/crusader, security dilemma, statesman, and unipolar moment.
Refining Mackinder's Thesis
Halford Mackinder, a British geographer and statesman, in 1904 posited that whichever country or alliance came to dominate the interior of Eurasia would hold substantial leverage for attaining global empire. Later in 1919 exhibiting a heartland label, his premise outlined in four parts:(1) The area's distance from seacoasts, isolation within a vast continent, and harsh climate brought security against invaders. (2) Likewise, that central space offered ready access to resources within and beyond the region, with an(3) internal unity bolstered by intrusive topography and connecting railroads and with an (4) ability to thrust power outwardly onto peripheral areas of the World island, or the whole of the continent plus the Mediterranean, that could be exploited and annexed.  Once this expansion proceeded and the heartland possessors could extend onto seacoasts, global empire would "be insight." This heartland claim, with its subsequent wider reach, has proven to be the most important geostrategic theory within the model of classical geopolitics and the bed rock of strategic doctrines of leader-countries including the United States.
Unfortunately, solid evidence for such a feat of enhanced security within or of pivotal leverage beyond those central spaces becomes problematic because the theory cannot be substantiated with certainty via historical evidence, statistical proof, or other measures of probability. This alleged Eurasian fulcrum simply has not provided a good defense or exerted a significant impact outwardly sufficient to substantiate Mackinder's contention. Indeed, both Napoleon and Hitler invaded this center, occupying or threatening Moscow, although neither consolidated his invasion. Coastal rimlands, or margins surrounding the continent's center, have proven the more strategically active, having been resident to two world wars and a later Cold War where allies sought to contain any territorial threat from the center, an expansion probably never strongly attempted nor realized in contemporary events. And the United States for the past century has now elevated to global leadership, eventually basing its authority on the continental rimlands for its own security and asserting far more economic, political, and military strength than any of the world's other Great Powers including Russia, the heartland's present occupant, all of whom cannot rival the present North American hegemony.
In sum, the Eurasian heartland theory appears at first brush to be simplistic, vague, and clearly not true, being instead a central Eurasian location not likely to succeed to continental or global domination. But if little evidence shows for its validity, why does its notoriety remain? Perhaps the following might point to its continued interest: (1) the premise of it being located in the Earth's more consequent northern half, its temperate lands favored over those of the southern oceans and the North  spawning the civilizations of history noted as well by Mackinder in his earlier essay; (2) the compact shape of Eurasia itself, the Russian hinterlands encircled by the Great Nations of Germany, Turkey, Japan, and China, states that have prevented the core its penetration seaward; (3) the added fact that Eurasia holds two-thirds of  the world's lands, populations, and wealth; (4)the assumption of inevitable central advantage for eventual leverage outwardly, a query examined more fully below; (5) an exaggeration of the interior's wealth and power, making that region greater than it deserves, this tied to a historic remembrance and fear of alleged "Asian hordes" invading western Europe. Mackinder's 1904 talk alluded to this latter fear; and (6) a long-held focus on Eurasia by policy elites that has undergirded foreign-affairs and military thinking among the larger countries including that of the United States since its independence. If Mackinder and Eurasia remain relevant to policy-makers, his theory continues important.
Here, it should be stated that this essay's author stays committed to the heartland theory; he recognizes it to be among the more prominent and insightful of theories contained within the classical geopolitical model. But, Mackinder's original proposal, the author concludes, needs improvement and a North American and not a Eurasian placement, the new location also providing more substantial evidence for the heartland thesis's validity
Accordingly, in this second section several areas of Mackinder's thesis are marked for improvement: (1) Where might a central position lend advantage to states so located, and does core placement always award its possessor strength?(2) What might conclude the heartland's extension beyond the continental center, a world "empire" or a global "hegemony?" The terms depart in meaning, the former resting on domination, the latter on leadership.(3) Does a potential but not actual territorial expansion still validate the thesis? (4) Mackinder neglected the peripheral areas that encircled the heartland, particularly the coastal rimlands on either flank of Eurasia, Western Europe and eastern Asia. Nicholas Spykman (1942), William Kirk (1965), Michael Gerace (1991), and others have argued such marginal lands should be appended to heartland calculations. In addition, (5) should one favor continental land-power states as Mackinder did over sea-faring countries as America prefers? (6) North America better qualifies as a heartland, superior in description to the Eurasian and as a more practical fit. If so,(7) how strongly does the United States extend over the power balances of Eurasia? How do the Eurasian rimlands figure within this nexus? What about relations between the North American heartland and the whole of the Eurasian World Island, be they agreeable or hostile or some mixture of both? In sum, the original theory must welcome an updating and its American application a different stint into global affairs.
Pivotal advantage from a central location?As per a country's core position lending advantage, one control for broadening the heartland thesis lies in an examination of states' actual central placements, a favoring of one location over another. For instance, an inner-core residence could present: regional leadership in integration, security, and identity; pivotal location for thrusting authority outwardly; and ability to balance neighbors to profit(Kelly 2016). But disadvantages appear as well: encirclement by hostile and powerful neighbors; more borders, more conflict and invasion; and costs of leadership and balancing.
Amplifying further this examination of central leverage, one must give special consideration to the regional environments a heartland may occupy. For example, (1) if a centrally-located country is surrounded by other Great Nations of roughly equal power; if that state's resources are limited and access to needed wealth becomes difficult; if oceans and seas are distant and their access is blocked by coastal nations; and if natural barriers against invasion from seafarers are missing, then central placement can be debilitating. But to the contrary, a pivotal heartland can be an advantage (2) if a centrally-positioned state is surrounded by weaker, non-threatening countries; if such a pivotal nation resides distantly from challenging Great Powers; if that state possesses ample unity and resources; and if it is a maritime nation, gifted with natural ports and internal waterways. Russia, China, Turkey, and Germany, all Eurasian states, represent countries disadvantaged by their centrality. The United States alone among the major countries displays a core location advantage, a heartland characterization described in Part Three.
Empire or hegemony? Mackinder's domination label lacks preciseness because one does not know whether the heartland's thrust translates to "empire" or instead to "hegemony," the latter, a more accommodative rule, for these two concepts depart significantly. Mackinder surely meant empire, a feared German invasion of the Eurasian interior coming later to dominate coastal margins and to extend beyond the adjacent oceans threatening to his England. His repeated depiction of empire and dominance exude throughout his heartland illustration – a "westward march of empire;" (1904, 31) also with the achievement of "fleet-building" by the heartland's possessors, "the empire of the world would then be in sight;" (1904, 43) and "Who rules the World Island commands the World" (1919, 150) — among the outstanding examples. Yet, such a continental or worldwide authority, an empire based upon occupation and armed control, seems exaggerated if not outright improbable. Would any sort of imperial expansion truly be inevitable or successful when attempted by any contemporary Eurasian or American state? The author thinks not.
"Hegemony" and "balance" better describe the grand strategies currently within the foreign-affairs ambitions of the ruling elites. Hegemony translates to "leader-state," a county advanced in military and industrial technology, also in global finance holding a leading currency, in trade and investment as well as in a mature citizenry and efficient government, in secure frontiers without threats from immediate neighbors, and in a projection of power outwardly that will bring a reasonable level of national security. A hegemon is not a dictator or bully or threat to other nations; rather it prefers trade over war, diplomacy over hostility, and domestic welfare over control of others.
A certain expansion?An inevitable expansion from the Eurasian core seems evident in Mackinder's premise, for the core's placement and its resources foretold this expansion. Yet, the author believes the assertion lacks sufficient credence to quality Eurasia for this part of the heartland theory, for these reasons: (1) As described above, central placement does not necessarily advantage expansion from that core. One instead must consider the regional placement of potential challengers to such a territorial extension. Russia suffers that resistance encirclement. 2) Russia's reach for an ocean outlet has in all cases never succeeded and rarely been attempted. A theory that explains such expansion must show some probability of outcome, and the Eurasian example, in the author's opinion, has yet to prove this theory's required extension. (3) Russia is an ordinary country, no stronger than its immediate neighbors and weaker than their combined strength for resisting any heartland reach. An empire must exhaust its rivals and occupy their lands, and Russia has not. (4) Were the heartland's possessor sometime able to extend to ocean fronts, this would reflect a substantial military victory against weakened Eurasian neighbors but still not strong proof for the theory's validity. (5) Any single country, or even a combination of states, would lack the necessary power to conquer the entire World Island and go on to rule Earth beyond. (6) The heartland theory itself might bring some interest to its Eurasian placement, the thesis being quite rational in its construction. Yet Eurasia lacks the necessary features to render it a good fit for the location many scholars have assumed for it. (7) North America possesses amply more ingredients to fit Mackinder's design. It has shown a protected location, the substantial resources and unity, and an ability to impact Eurasian balances from afar, a century-long global hegemony that has not been approximated by Russia or its great-power neighbors. In sum, only one heartland pertains, that in middle North America. Mackinder's Eurasian submission should fade instead to a mere label of continental interior.
Rimlands, too, deserve consideration equal to heartlands. It is within these marginal and often maritime lands that are located the strategic dramas of rivalry and alliance, intrusions of balancing, dependency, and strife brought on by the flanking Eurasians and North Americans. Kirk (1965, 6)portrayed a pull factor for the interior toward the wealthier peoples of the ocean coasts, "zones of initiation" attractive to the less-developed continental forces. Spykman and Gerace (as Spykman's interpreter) expanded Mackinder's original thesis with inclusion of the rimlands but with retaining the interior as well, both regions vital to strategic continental balances. These outer margins should be appropriate theoretical additions to clarifying the World Island motif because rimlands represent strategic impacts upon the global stage that extend beyond the Eurasian core. To enhance this suggestion further, the two Eurasian regions, Mackinder's heartland and the rimlands, should be combined into one structure, the whole of the Eurasian World Island with its heartland description left off, this revision clarifying to both theory and application.
Similar but closed rimlands appear in America but only in its middle sector because of (1) the exclusive monopoly of US power over its Caribbean/Central American sphere-of-influence, blocking Eurasian involvement as violation to Monroe's Doctrine; (2) the isolation of South America, an independent area  set aside from the northern power balances due to the region's isolation from distant Eurasia, the republics showing little involvement or interest in the machinations of the northern struggles (Kelly 1997); (3) also the absence of competitors in America, Brazil, Mexico, and others not of the northerner's strength; and (4) likewise in the inability of any Eurasian state to invite a Latin American alliance against the United States because of the American maritime monopoly. In these respects, no "shatterbelts" reign in America, configurations threatening of alliances between Eurasia and Latin America against the US.
Shatter belts represent another concept not imagined by Mackinder but worth our attention pertinent to rimlands, these structures locate in marginal regions divided in strife that are exposed to great-power involvement. The defining essential for shatter belts is not in the strife itself but in the policy decisions by regional and strategic actors to align with or in opposition to other states within the region (Kelly 1986). The danger within these configurations comes in their potential for serious escalation into widespread violence, the two world wars providing good examples. In the contemporary era, just one has risen, that of the Ukraine civil war, the Russians supporting the rebels of the eastern sector, the US/Europeans supporting the Kiev government of the western sector (Jalilov and Kelly, 2014).
Land-power vs. sea-power offers a common theme in traditional geopolitics, states as either sea-faring or land-based in their foreign-affairs orientations. Theorists contend over which trait holds advantage, the continental proponents arguing that navies require landward ports, and thus these can be intercepted by their opponents holding a territorial base. In addition, the middle areas of continents enjoy security via distance, resistant topography, and the ability to leverage onto coastal enclaves. In contrast, maritime countries, it is alleged, gain some advantage in their mobility astride rimlands, tending toward greater access to mineral, energy, trade, and food wealth in marginal and distant territories. Nonetheless, it could be concluded that any merits of sea-power over land-power would depend upon the time and place at hand, similarly to core locations, and not upon a general rule of superiority of one over the other. Alas, this essay's author neither favors nor disfavors these places within the Mackinder thesis and its extension.
Heartlands in their geographic settings could themselves be labeled as either continental or maritime, such labels not listed but still not violating Mackinder's original thesis.His 1943 article outlined a "Midland Ocean" of the north Atlantic basin that could be indicative of an acceptance by Mackinder of a seaward realm as well as the continental. Note his reference (1943, 602) describing "two related features of almost equal significance: the Heartland, and the basin of the Midland Ocean (North Atlantic) . . . "That admission leads to the next updating, a strong case for a North American pivot.
North American heartland And finally for the last improvement of the original thesis, North America not only holds the essential points to Mackinder's thesis, it likewise offers a wealthier and more powerful portrayal than does the Eurasian of a continental heartland, if Mackinder's description still stands. In the North American case: (1) No immediate great-power threats accost the northern continent, it being distant and isolated from likely Eurasian challengers, with Mexico, Canada, and Brazil standing passively by, mostly as friendly allies to the United States. (2) Resources in America contribute abundantly and are well-positioned for a powerful industrial/technological infrastructure. (3) Providing a substantial geographic unity, the Mississippi and Great Lakes watersheds tie peoples and resources together amid a rich and healthy agricultural base with internal waterways linked by barge transport, interstate highways, and a web of common communications not hindered by a harsh topography. (4) And drawing out from this compact but extensive territory, the United States as a commanding naval power can project a favorable balance over states of Eurasia's eastern and western rimlands, preventing any chance of the possessors of the Eurasian pivot to construct a grand opposition and to expand their impact outwardly in fulfilling Mackinder's assertion of global dominance and of threats to American independence.
Why the importance of moving the heartland to North America? First, the Eurasian example confuses because it is not a good fit either for Mackinder's original thesis or for the updated version submitted in this article. Russia, the interior's present resident, portrays an ordinary Great Power but not one more powerful than its immediate Eurasian neighbors. Second, it clarifies the various Eurasian balances one might imagine among four great-power Eurasian players, the distortion of an exceptional Russia now removed. And third, it reveals a more realistic role of the United States, a clear global hegemon at the present moment as an outside yet dominant off-shore balancer within the continent.
The Eurasian example now discarded by the author, do other regions rate as justifiable heartland candidates besides North America? Once more, a continental format poses as an essential requirement, and such would include two rather distant additional candidates, South America, Lewis Tambs' suggestion of the Charcas heartland of Bolivia (1965), and Africa, alluded to by Mackinder himself. Yet, both merely dwarf the major parts of the North American heartland. They do not perform strategically on the global stage, neither dominates its immediate region, and both lack the necessary resources and internal unity fully meant for a heartland. But, a return to another pivotal area within Eurasia might also be considered for this review, a suggestion raised by Nick Megoran (2004)and others for Uzbekistan as an updated heartland. Other interior sites beyond these examples might be raised as well. Nonetheless, whether a contemporary Russia or Uzbekistan, or an Africa or South America, this essay's author still holds his contention – North America represents the only suitable casting for Mackinder's original mold.
Eurasian World Island and North American heartland. Accordingly, as raised in the revisions offered in this essay, the primary regions of strategic global interest lie two-fold, (1) the North American heartland and (2) the entirety of Eurasia, the interior part in addition to the western and eastern margins of Europe and Asia plus the Mediterranean basin of southern Europe, north Africa, and the Middle East. These two sectors, the Eurasian and the North America, "count" as the two most important centers of global strategic importance far outweighing the remaining lands of South America, sub-Sahara Africa, South and Southeast Asia, and the south Pacific, these other territories offering little or no leverage for performing upon the northern zones of balancing.
Where might be located the most important theater or platform for world stability and competition to play out among the Great Powers within this two-sector global configuration? Said differently, where is the primary place of global strategic alliance and rivalry? Not in North America, for reasons of distance, a United States goal of isolating America from Eurasia, and the U.S. navy preventing extension of a Eurasian compact. Not either in the marginal world, such sectors being too distant and weak to align among the Eurasian powers. But instead, this strategic theater should remain within the whole of Eurasia itself, Mackinder's World Island, for reasons of territorial expanse, extensive populations and wealth, and the machinations of the Great Powers that live within the continent. Global peace and prosperity will originate and play out by what happens within Eurasia.
Over the years since Mackinder exacted his heartland premise, both criticisms and praise have risen, some of which have been covered above. Brian Blouet (2005, 9-11) and Colin Gray (2005, 24-26) cogently summarized a majority of the more negative:
1)Was Mackinder Eurocentric in his approaches? Was he too much a product of his era, his views too antiquated and out-of-sync for today? Response: Such claims, while partly valid, should be cast aside, the traditional version of geopolitics not concerned with the contextual. Better a focus on the theory itself and not upon the personality or times of Mackinder.
2)Could his thesis suffer from being simplistic, a "rediscovery of the familiar?"Response: Not so, since all theories inherently draw upon simplicity and also upon probability; that is their nature.
3)Has the contemporary globalization of expanded trade associations and rapid communication now replaced territorially-based systems of Mackinder's time? Response:  The spatial format of classical geopolitics should hold; geography still counts.
4)Have not the elements of air- and cyber-space reduced the isolation of middle continents? Response: To some degree the prior isolation has diminished. But air and space should be factored into distance, topography, and other land and maritime aspects of travel, the impact of a continental pivot remaining.
5)Has industrial/technological development been sustained in the Eurasian center? Response: Post-Soviet Russia still lacks as per the wealth and development of the continental interior imagined by Mackinder.
6)Should sea-power and the position of North America be included in heartland considerations? Response:  Certainly.
Introducing a North American Heartland
George Friedman has noted a special abundance in the resources and position of North America, a unique location that has led the United States to global hegemony. Although not writing in heartland terminology, he has described the United States as "the inevitable empire," (2011, 1) further noting: "the United States has capital, food surpluses and physical insulation in excess of every other country in the world by an exceedingly large margin. . . . the Americans are not important because of who they are, but because of where they live [i.e., North America]." In this depiction of the riches of this exceptional territory, Freedman in his article's descriptions that are featured below substantiates a main thesis of the present essay, that North America fulfills all of the qualities of Mackinder's heartland designation. This essay's author agrees with his assessment.
Below are presented eight geopolitical perspectives about the middle part of North America that should provide evidence toward revealing the United States as residing within this essay's newly-recognized American heartland:
(1)The American location enjoys distance far from threatening Eurasian Great Powers, the immediate neighbors, Mexico and Canada, posing no danger and Brazil encircled by potential adversaries. Shatter belts and checkerboards do not happen in the sector.
(2)In land size, the United States ranks third worldwide, its middle plains holding the largest contiguous area on Earth of rich and well-watered farm land. Food surpluses result. A great majority of the inner continent's arable territories reside within 200 kilometers of navigable rivers, making them available to low-cost barge transport.
(3)Facing little opposition in its historic expansion from Atlantic to Pacific, and firmly settling the middle portion because it emitted wealth, the United States rates as the sole two-ocean continental nation, safe from Eurasian attack and its navy able favorably to balance states on either flank of Eurasia.
(4)A rectangular configuration encouraged unity among the country's regions and left no continental sector exposed. Natural frontiers erased land disputes with neighbors; no mountains, deserts, and jungles impeded continental settlement.
(5)The Mississippi basin and the intra-coastal waterways hold more navigable internal passages than the rest of the world combined. The river affords water traffic in less-costly barge commerce over the middle third of the continent, extending to a distance of 3,000 kilometers inland. Note these cost comparisons (2016, 1-4): "On average, a gallon of fuel allows one ton of cargo to be shipped 180-240 miles by         truck, 450 miles by railway, and 514 miles by barge. . . . A single 15-barge tow is equivalent to about 225 railroad cars or 870 tractor-trailer trucks. If the cargo transported on the inland waterways each year had to be moved by another mode, it would take an additional 6.3 million rail cars or 25.2 million trucks to carry the load."
The five Great Lakes also allow ocean-shipping well into the US interior. Both systems help to integrate the continental economic and political systems.
(6)Abundance and adjacent location of energy and mineral resources, all relevant to a strong industrial and technological infrastructure, makes the United States the best placed, most abundant, and strongest country in these aspects.The above factors have attracted an ample immigration to North America of productive peoples, still a fast-growing but relatively youthful population, with an average age less than other Great Powers and with the least-density as per usable land.
(7)Finally, a space mastery awareness by the governing elites to these advantages and to the necessities stemming from them, for instance, of acquiring the Mississippi watershed and the Pacific coastal lands and of stimulating colonization in these additions, of connecting national sectors with communication systems, of promoting a naval strength for projecting this onto favorable Eurasian balances, and of striving for global hegemony rather than empire.
These eight traits could well be described more fully and other features added. But the case for a North American heartland should be convincing – an isolated and secure interior, one unified and prosperous, and a leadership that extends beyond America onto Eurasia, its interior as well as its margins. Analysis of this reality will extend into Part Four ahead.
To exhibit this theme more convincingly, further evidence will be offered by way of the above eight features, now utilized to describing Mackinder's alleged heartland of middle Eurasia, the comparisons for the most part demonstrating the better fit for the United States and the lack of suitability for the original Eurasian placement.
(1)The Eurasian interior shows a potentially-dangerous encirclement by the margin's Great Powers reflective of the perils of central location. China, Japan, Germany, and Turkey in particular threaten the security of the interior's position, these rival states checkmating any Russian thrust to the open seas. A powerful Soviet Union, once a serious American rival, never succeeded in adding territory to its empire once the power vacuums of the Second World War had closed. Its demise decades later in part could have reflected a bankruptcy for attempted imperial ambitions by straining its resources to keeping pace in global rivalry with a stronger North American heartland. Checker boards, shatter belts, and the historic Great Game would add to these dilemmas, also helping to contain a core widening its power.
(2)In land size, the acreage is significant, yet not intensely productive. The region is exposed to harsh and prolonged cold climate for growing, with diminished rainfall and infertile soils as well retarding agriculture, also with a limited access to key industrial minerals despite abundant oil and natural gas resources, and with rivers running northward, erasing the advantages of barge traffic and making road, canal, and rail maintenance difficult. Failure to effectively settle its Siberian Pacific coastlands has hindered Russia from becoming a strong continental nation and a two-ocean naval power, exposing it further to maritime blockage and to Chinese invasion into the interior.
(3)Its rectangular configuration has not provided advantage as well because of the encircling margins of opponents and to the obstacles of checkerboards and shatter belts. It would be difficult to imagine a fully-unified continent with such limitations in its interior. Likewise, absence of natural frontiers contributes to fluctuating borders, reminiscent of hinterland conquests and of shifting national sovereignties.
(4)Rivers run northward into the Arctic; none flow longitudinally to offer unity and to less costly transport and communications as exhibited in the Mississippi river basin. The waters arriving to the polar Arctic lack commercial importance, despite the summer passage openings to the region due to climate warming.
(5)Abundant energy resources have not brought industrial success, the area still lacking necessary ingredients for productivity: a strong agricultural food base, cheaper barge and rail networks, and industrial minerals linked to advanced technology.
(6)A sparse immigration into the region has resulted, the lands not attractive to settlement for the reasons presented above.
(7)Russian space mastery has faltered, perhaps expressed in paucity of resources, focus drawn to the western expanses, and lack of consistent leadership to integrate the Asian end with the European.
In sum, such figures should exhibit sufficient evidence to show that the continental Eurasian core is distinctly not equal in power to rival the American equivalent. The World Island instead should be defined as a primary stage for strategic balancing, with the unity of an interior region plus surrounding rimlands, together being improvements to the traditional ideal.
Conclusions Relative to the North American Continental Heartland
Several consequences spring from this essay's updated heartland thesis as outlined in Parts Two and Three. First, the whole of Eurasia, a World Island of both interior and marginal lands with neither superior over the other, appears the more realistic description of this great continent. It holds in strategic terms the continental platform for balancing among the area's Great Powers – China and Japan on the eastward extension, Germany and Russia on the westward, with a potential for checkerboards and shatter belts added to the regional and strategic mix. Second, the United States, too, plays a preponderant, albeit outside, role of Eurasian offshore balancing; indeed, a successful American leverage could well-stabilize the entire continent in the US role as a hegemonic leader-state. The United States holds the greater pivot within the Eurasian balances reflective of its location of distance, wealth, security, and strong naval supremacy. And third,several scenarios will conclude this final part that rest upon these altered premises. How do these transformations color the portrayals of future global foreign affairs?
The whole of Eurasia as the stage for global strategic balancing
Mackinder's Eurasian interior by itself has never seen steady interest within the security strategies of US policy elites,the prominence of that central region normally being drawn into the continental whole. This Eurasia as a whole, and frequently its rimlands, have figured as a prime focus of such planning and billeting of American strength. A good example of this is seen in the writings of Zbigniew Brzezinski, a leading author, statesperson, and theorist of contemporary geopolitics, who emphasized the importance of the "grand chessboard" of Eurasia as a whole by writing: (1997, xiii) "Ever since the continents started interacting politically, some five hundred years ago, Eurasia has been the center of world power." Yet, this great land mass, the "world's central security concern," (2004, 36) has become more diverse and thus more difficult to control its disruptions, these requiring "maneuver, diplomacy, coalition building, co-optation, and the very deliberate deployment of one's political assets [as] key ingredients of the successful exercise of geostrategic power on the Eurasia chessboard." (1997, 35-36) An "ultimate guarantor of global stability," (2004, vii; 2007, 192) the United States must "accommodate" or settle likely challenges of the coming years or suffer "global anarchy," (1997, 195-197) becoming an isolated "garrison state imbued with a siege mentality." (2004, viii)
Further, Brzezinski asserts: (1997, xiv) "American foreign policy must remain concerned with the geopolitical dimension [that] must apply its influence in Eurasia in a manner that creates a stable continental equilibrium, with the United States as the political arbiter. . . It is imperative that no Eurasian challenger emerges, capable of dominating Eurasia and thus also of challenging America."
Such a concentration on Eurasia, yet not specifically upon a heartland, appears commonly within similar grand designs of American statecraft. Further examples are expressed by George Kennan (1951, 10) and Nicholas Spykman (1944, 34, 457).
Brzezinski's Eurasian "grand chessboard" correctly portrays the place of global strategic involvement, for, stated once more, here reside two/thirds of the Earth's territories, peoples, and riches as well as the four leader-states with the United States, India, and Brazil, all outliers. Eurasia for better or worse occupies the global center; it poises as the strategic reality of international relations, Mackinder and the three writers cited being agreed in this assessment.
The major states of the continent performing on this Eurasian stage, to their misfortune cannot unify sufficient for checkmating the American intrusions despite this potential concentration of resources. The primary country actors, for one, are hampered among them by vast distances, these preventing nations acting in unison or in agreement. In classical geopolitical terms, the great surface identifies also with a potential for checkerboards and shatter belts, something not felt so decisively among other regions on the global margins
To repeat this first point of conclusion, a Eurasia, although divided, with interior and periphery both strategically active will perform as a continental stage for great-state actors, a territory more important than the remaining world regions and a place of global balancing despite a stronger heartland in North America, immune from Eurasian pressures but possessing an ability itself to intervene to its favor within the various power balances that might locate upon the Eurasian mainland. Earth's strategic politics must in these cases focus upon Eurasia.
North America as offshore balancer within Eurasia
From its safe haven within the North American heartland, the United States enjoys far greater ability to intervene into parts of Eurasia than do the Eurasians into America. Under normal circumstances, the American hegemon can balance Eurasian Great Powers from afar and for its advantage. In this realm, the United States holds leverage, its naval superiority able to manipulate the advanced nations upon either of the Eurasian flanks, Germany and Russia on the western and China and Japan on the eastern. Its distance enhances this advantage, exhibiting little threat of aggrandizement to distract Eurasian allies from associating with the Americans. Here, America clearly differs from the other four leader countries in its ability to master the forces upon Eurasia without itself requiring a direct Eurasia residence (Levy and Thompson 2010).
Accordingly, in an ideal world the United States as global hegemon naturally would prefer a balancing, harmonizing, and stabilizing role in global affairs, its interests pointing to trade and to political maturity observed among the other nations that would enhance its overseas investments. Additional territories and political control over others and their distant resources would not fit these designs, although this scenario admits also to a practical image of greed as well as to altruism. By some distance, North America represents the primary Eurasian stabilizer, this role made more effective when the continent itself rests at some level of equilibrium.
Within this concept, realist theorists debate the duration of a "unipolar moment," one in which America hails unilaterally as the global leader-state but only for a brief stint. Some partisans of the balance-of-power thesis argue that rival challengers naturally will arise to tip the commanding hegemon from its higher pentacle, a multipolar pattern inevitably replacing the single pole. Rivals will copy the leader's technologies, that country also declining via bankruptcy, the excessive costs of global hegemony. Nonetheless, as such a decline has not yet happened over a span of several decades, might that "moment" be extended to a more elongated American leadership? And might this wider expanse of time reflect the powerful strategic reach of the American heartland? For unlike the Eurasian, the United States does not suffer rimland encirclement of hostile leader-states. Its wealth in resources far exceeds those of the Russian steppes.
Concluding scenarios
Despite this American advantage of balancing among the Great States of Eurasia, in strategic terms the global patterns still could show a variety of outcomes as a consequence of this two-regional structure – a North American heartland and a single but extended Eurasian World Island. How might a selection of possible scenarios then be drawn in terms of the available sorts of fluctuating balances within these Eurasian configurations?
But first, a brief review of several assumptions appears necessary. Discussion limits to the five Great Powers, China, Germany, Japan, and Russia with the United States "dabbling from afar," all configured within a Eurasian continental balance-of-power that might show some mixtures of unity and rivalry and of stability and disarray. The balancing figures to be symmetrical and not asymmetrical, that meaning, the involvement only among the Great Powers and not of less potent countries or of such topics as terrorism, environment, wealth amidst poverty, and like subjects of note.
(1)A unipolar structure of continued American hegemony and of its ability to offshore balance to its favor among Eurasian states of both interior and margins. America is able to contain any countries that threaten a global peace. Here, Eurasia remains stable for the most part, extending the American unipolar moment well into the present decade and probably beyond. Such a premise seems the most realistic of our final scenarios, assuming American power remains strong and the Eurasian countries stay divided and not overtly hostile. To "divide-and-conquer" for its protection well-serves United States security, and its distant isolation, ample resources, and powerful navy attest to this power. These qualities likewise offer greater possibilities for constructing alliances with Eurasian states in need of protection from aggressive neighbors, the remote Americans more trusted than nearby states that could threaten against their independence.
(2)A still powerful US but with less leverage upon the Eurasian continent.  Several dramas might play out in this instance. One reflects a shift to multi-polarity that foretells the rise in power and possible aggressiveness of some or all of the Eurasian Great States. Such a picture might also indicate a relative decline in strength of the United States or of its distaste for Eurasian involvement. Christopher Layne (2007) has suggested this potential, a shift from post-World War Two US preponderance to an emerging offshore balancing, albeit among more serious great -power rivals, with a partial American retrenchment from the continental rimlands. This outcome could hold a chance for conflict and war across the continent, strife that may arouse American intervention in Eurasian places of vital interest.
(3)Another possibility might introduce a failed Russian state, Vladimir Putin's kleptocratic rule collapsing and his extensive lands reverting to a power vacuum attractive for others to absorb. How might this interior void impact upon the rest of Eurasia and its global periphery? One could see China, Germany, and Turkey moving into the adjacent frontiers, firming up their own securities and economic and political needs by intrusions upon the imperial hinterlands. A Russian collapse spells a serious disruption, but a similar Chinese, German, Turkish, or other state failures could create political voids as well and stir regional tensions and shatter belts. US attention to these other failing states may show similar interventions.
(4)A divided and destabilized Eurasia, so chaotic as to prevent effective American rimland alliances and the ability to balance for stability, provides a further outcome. One much dreaded by North American leaders, this entails collapse of the predominant checkerboard of historic rivalries among the leading states, an unbuckling hard to imagine at the present moment. In such case, the United States might well be forced to isolate from the turmoil, its intervention not able to impose stability.
(5)A pan-region alternative – a walled-off Earth represents another worst-case scenario in which             the five Great Powers align to protect themselves against the global margins suffering destitution and emitting possible Third World threat. A radical form of dependency, the world divided into rich and poor nations and gated from one another, this reality portrays the United States and the other Great Powers in league for suppressing within their own regional compartments any threat to their prosperities from countries in poverty and for exploiting their sectors for labor, trade, and resources. Heartlands, rimlands, and World Islands lose their appeal within these patterns.
(6)  A weakened or disinterested United States that withdraws and isolates from its tradition of Eurasian offshore balancing, a nation restrained in its involvement for reasons of a change in defense policy or of disrupted conditions within the World Island or America itself.
(7) A United States intent on progressive global leadership. Or, could America see advantage in retrenchment without this collapse happening, perhaps a political decision to see justice and security in a multipolar configuration, of a sharing among the world leader-states to construct a stronger world government and law and to join in a joint searching for solutions to global poverty, environmental threats, and other such dilemmas? America could itself decide    assertively to lead the world into such directions, taking responsibility for its heritage of richness within the North American heartland.
Whatever the case, this essay now must conclude after repeating the primary argument – –  that Mackinder's original thesis can be extended and updated to include a more expansive two-part strategic design, one containing a complete Eurasian World Island. And within that structure one would recognize a wholly-reasonable American heartland located so visibly within the Mississippi River basin.
Afghanistan and Beginning of the Decline of American Power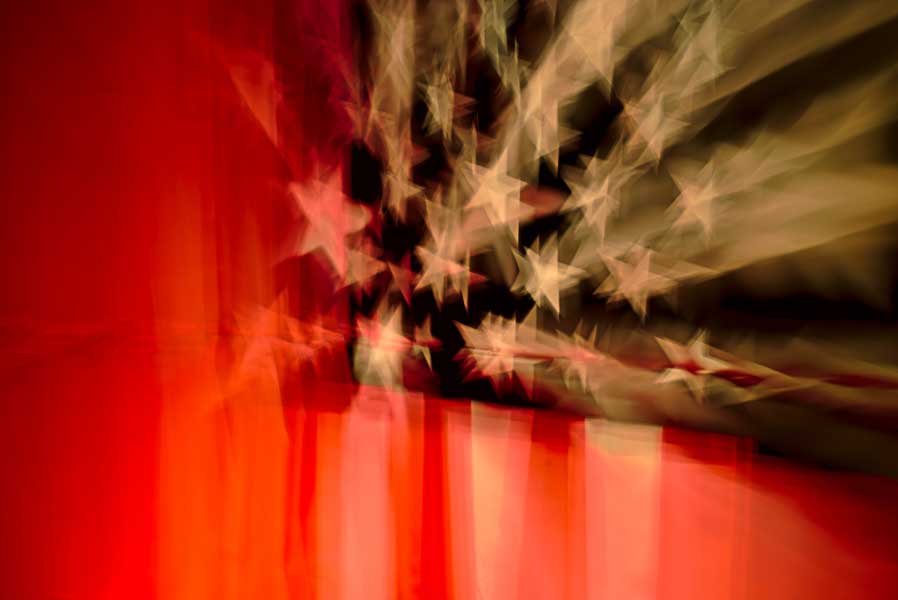 Has America's disgraceful withdrawal from Afghanistan spoiled its global standing? The pictures of retreating American soldiers at Kabul International Airport have certainly reinforced the notion that the United States had lost control of the situation in Afghanistan. The Taliban takeover of the capital has also led many around the world to question America's basic competence as a great military power.
At the end of the WW2 victory, the US became the dominant power in the international system. The new era was heralded as the harbinger of the 'American Century'. The fall of communism in eastern Europe and the rest of the world allowed the West— and particularly its leaders, the United States, to go in any direction that it wanted.
After twenty years of war, the image, clout and confidence of the sole superpower go down in history, buried in the debris of destruction of Afghan war, which has lived up to its reputation as the 'graveyard of empires', Britain and Soviet Union were earlier in the 19th and 20th century.
The cost of Afghan war brings nothing for its future. Brown University's cost of war report says that, "since invading Afghanistan in 2001, the United States has spent $ 2.313 trillion on the war, executing expenditure on life time care for American veterans of the war and future interest payments on money borrowed to fund the war". CNBC writes, "yet it takes just nine days for the Taliban to seize every provincial capital, dissolve the army and overthrow the US backed government".
Since the beginning of the 21th century, American's contributions to global GDP have been decreased from 30% to 15% in 2020. A new power has emerged on the world stage to challenge American supremacy—China— with a weapon the Soviet Union never possessed. The Formal Bilateral Influence Capacity (FBIC) index, a quantitative measure of multidimensional influence between pairs of states. Its report shows the erosion of US influence relative to Chinese influence across nearly every global region. Chinese influence outweighs US influence across much of Africa and Southeast Asia and has increased in former Soviet states. Chinese influence has also eroded the US advantages in South America, West Europe and East Asia.
US has also become more inward-looking country. Biden has made clear that US foreign policy should serve only US interests. Even its military involvement will be scaled down even more.
The last two decade have brought significant shifts in global geopolitical dynamics. As Indian-American political commentator Fareed Zakariya argued in his 2008 book The Post-American World, "the fact that new powers are more strongly asserting their interests in the reality of the post-American world".
As the US came to dominate the globe, the order it was morally underpinned by its belief in Manifested Destiny and economically underpinned by the US dollar as the reserve currency. The global order has unraveled mostly at the hands of the US itself. Its moral dimension started to come apart, when the US invaded Iraq in 2003, not only disregarding the UN but also propagating lies about Saddam Hussain regime possessing weapons of mass destruction. The credibility of the economic order was damaged by the great recession of 2008, when major US financial institutions collapsed one after the other.
All of this coincides with the resurgence of Asia and emergence of China as the global economic power house. The rise of Trump, the glowing racial injustice the triggered the Black Lives Matter Movement and the near collapse of the health system amid the Covid-19 pandemic.
America's competitors like Russia and China now hold the space in Afghanistan. Another bar for the American influence in the region. The lost military credibility in Afghanistan has global ramifications for the U.S.
American intelligence agencies even could not assess the capability of Afghan National Army. The Special Inspector General for Afghanistan Reconstruction 2016 report noted massive corruption and 'ghost soldiers' in Afghan army.
Back to the question: Does the return of the Taliban in Afghanistan represent the end of the American era? It can certainly be said that the international image of the United States has been damaged. The U.S. retreat from Afghanistan represents part of a larger inward turn, or the U.S. may soon reassert itself somewhere else to show the world that it still has muscle. Right now, it feels as if the American era isn't quite over, but it isn't what it once was, either.
Early Elections in Canada: Will the Fourth Wave Get in the Way?
On August 15, Justin Trudeau, the Prime Minister of Canada and leader of the Liberal Party, announced an early parliamentary election and scheduled it for September 20, 2021. Canadian legislation allows the federal government to be in power up to 5 years, so normally, the elections should have been held in 2023. However, the government has the right to call early elections at any time. This year, there will be 36 days for the pre-election campaigns.
At the centre of the Liberals' election campaign is the fight against the COVID-19 epidemic in Canada and the economic recovery. The coronavirus has also become a motivator for early elections. In his statement, Justin Trudeau emphasised that "Canadians need to choose how we finish the fight against COVID-19 and build back better. Canadians deserve their say, and that's exactly what we are going to give them." Thus, the main declared goal of the Liberals is to get a vote of confidence from the public for the continuation of the measures taken by the government.
The goal, which the prime minister did not voice, is the desire of the Liberal Party to win an absolute majority in the Parliament. In the 2019 elections, the Liberals won 157 seats, which allowed them to form a minority government, which is forced to seek the support of opposition parties when making decisions.
The somewhat risky move of the Liberals can be explained. The Liberals decided to take advantage of the high ratings of the ruling party and the prime minister at the moment, associated with a fairly successful anti-COVID policy, hoping that a high level of vaccination (according to official data, 71% of the Canadian population, who have no contraindications, are fully vaccinated and the emerging post-pandemic economic recovery will help it win a parliamentary majority.
Opinion polls show that the majority of Canadians approve Trudeau's strategy to overcome the coronavirus pandemic. Between the 2019 elections and the onset of the COVID-19 pandemic, Trudeau's government was unpopular, with ratings below 30%. Unlike Donald Trump, Trudeau's approval rating soared after the outbreak of the pandemic to 55%. During the election campaign, the rating of the Liberal Party decreased and was 31.6% on September 16, which reduces the chances of a landslide victory.
Trudeau left unanswered the question of whether he'd resign if his party fails to win an absolute majority in the elections.
Leaders of opposition parties—the Conservative Party, the New Democratic Party, Bloc Québécois, and the Green Party—criticised Trudeau's decision to call early elections, considering the decision inappropriate for the timing and situation with regard to the risk of the fourth wave of the coronavirus epidemic. They stressed that the government's primary task should be taking measures to combat the pandemic and restore the economy, rather than trying to hold onto power.
The on-going pandemic will change the electoral process. In the event of a fourth wave, priority will be given to postal voting. Liberal analysts are concerned that the registration process to submit ballots by mail could stop their supporters from voting, thereby undermining Trudeau's drive to reclaim a majority government. However, postal voting is the least popular among voters of the Conservative Party, and slightly more popular among voters of the Liberal and New Democratic parties. The timeframe for vote-counting will be increased. While ballots are usually counted on the morning after election day, it can take up to five days for postal voting.
One of the key and most attractive campaign messages of the Liberal Party is the reduction of the average cost of childcare services. Liberals have promised to resolve this issue for many years, but no active action has been taken. Justin Trudeau noted that the pandemic has highlighted the importance of this issue.
As in the 2019 elections, the Liberal Party's key rival will be the Conservative Party, led by new leader Erin O'Toole. The Conservative Party's rating a five days before the election was 31.3%. Conservatives suggest a different approach to childcare—providing a refundable child tax subsidy that covers up to 75% of the cost of kindergarten for low-income families. Trudeau has been harshly criticised by the Conservatives in connection with the scale of spending under his leadership, especially during the pandemic, and because of billion-dollar promises. In general, the race will not be easy for the conservative O'Toole. This is the first time he is running for the post of prime minister, in contrast to Justin Trudeau. Moreover, the Conservative Party of Canada is split from within, and the candidate is faced with the task of consolidating the party. The Conservative will have to argue against the billion-dollar promises which were made by the ruling Liberals before the elections.
The leaders of the other parties have chances to increase their seats in Parliament compared to the results of the 2019 elections, but they can hardly expect to receive the necessary number of votes to form a government. At the same time, the personal popularity of Jagmeet Singh, the candidate from the New Democratic Party, is growing, especially among young people. The level of his popularity at the end of August was 19.8%. Singh intends to do everything possible to steal progressive voters from the Liberal Party and prevent the formation of a Liberal-majority government. Singh will emphasise the significant role of the NDP under the minority government in the context of the COVID-19 pandemic and highlight that it was the New Democratic Party that was able to influence government decisions and measures to support the population during the pandemic.
Bloc Québécois leader Yves-François Blanchet, whose popularity level was 6.6%, intends to increase the Bloc's presence in Parliament and prevent the loss of votes in the province of Quebec in favour of the Liberal Party. According to him, it is fundamentally important to protect the French language and the ideas of secularism. The Bloc Québécois is also not interested in the formation of a majority government by the Liberals.
Green Party leader Annamie Paul is in a difficult position due to internal party battles. Moreover, her rating is low: 3.5%. Higher party officials have even tried to pass a no-confidence vote against her. Annamie Paul's goal is, in principle, to get a seat in Parliament in order to be able to take part in voting on important political issues. The Greens are focused on climate change problems, the principles of social justice, assistance to the most needy segments of the population, and the fight against various types of discrimination.
Traditionally, foreign policy remains a peripheral topic of the election campaign in Canada. This year, the focus will be on combating the COVID-19 epidemic, developing the social sphere, and economic recovery, which will push foreign policy issues aside even further.
The outcome of the elections will not have a significant impact on Russian-Canadian relations. An all-party anti-Russian consensus has developed in Canada; none of the parties have expressed any intention of developing a dialogue with Russia.
From our partner RIAC
Interpreting the Biden Doctrine: The View From Moscow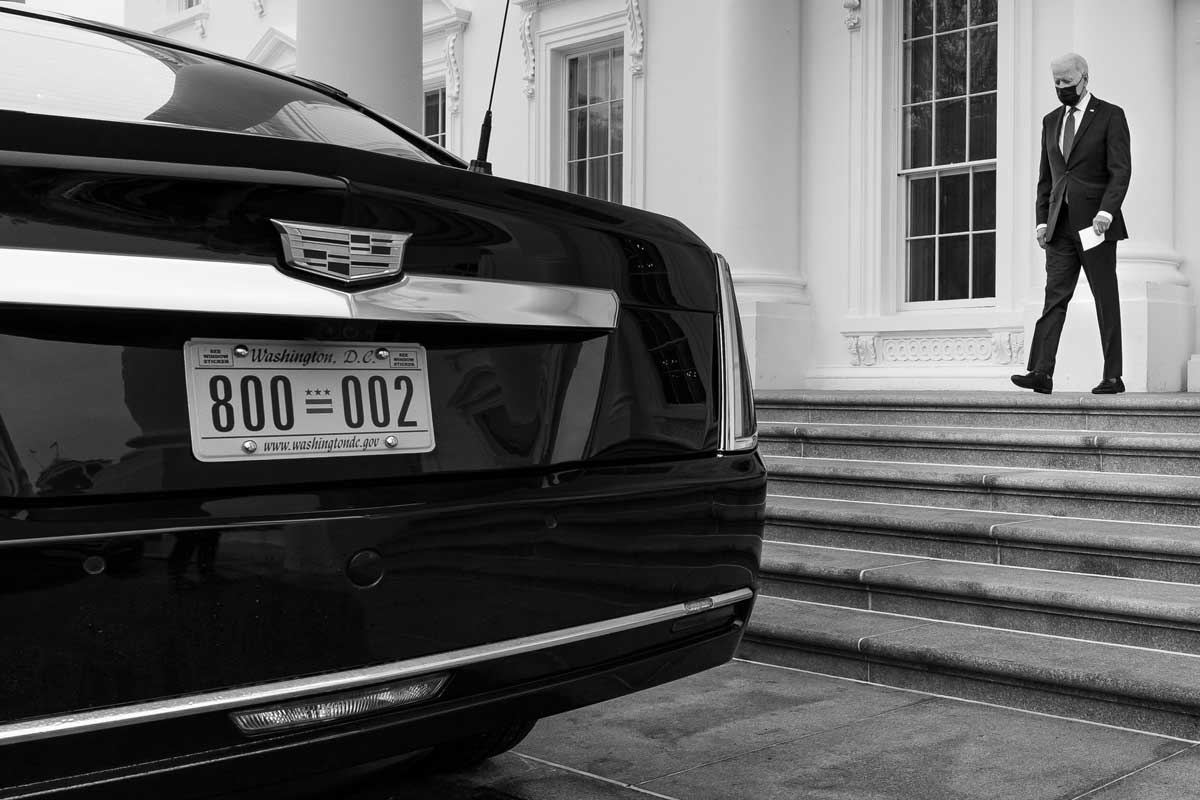 It is the success or failure of remaking America, not Afghanistan, that will determine not just the legacy of the Biden administration, but the future of the United States itself.
The newly unveiled Biden doctrine, which renounces the United States' post-9/11 policies of remaking other societies and building nations abroad, is a foreign policy landmark. Coming on the heels of the U.S. withdrawal from Afghanistan, it exudes credibility. Indeed, President Biden's moves essentially formalize and finalize processes that have been under way for over a decade. It was Barack Obama who first pledged to end America's twin wars—in Iraq and Afghanistan—started under George W. Bush. It was Donald Trump who reached an agreement with the Taliban on a full U.S. military withdrawal from Afghanistan in 2021. Both Obama and Trump also sought, albeit in strikingly different ways, to redirect Washington's attention to shoring up the home base.
It is important for the rest of the world to treat the change in U.S. foreign policy correctly. Leaving Afghanistan was the correct strategic decision, if grossly overdue and bungled in the final phases of its implementation. Afghanistan certainly does not mean the end of the United States as a global superpower; it simply continues to be in relative and slow decline. Nor does it spell the demise of American alliances and partnerships. Events in Afghanistan are unlikely to produce a political earthquake within the United States that would topple President Biden. No soul searching of the kind that Americans experienced during the Vietnam War is likely to emerge. Rather, Washington is busy recalibrating its global involvement. It is focusing even more on strengthening the home base. Overseas, the United States is moving from a global crusade in the name of democracy to an active defense of liberal values at home and Western positions abroad.
Afghanistan has been the most vivid in a long series of arguments that persuaded Biden's White House that a global triumph of liberal democracy is not achievable in the foreseeable future. Thus, remaking problematic countries—"draining the swamp" that breeds terrorism, in the language of the Bush administration—is futile. U.S. military force is a potent weapon, but no longer the means of first resort. The war on terror as an effort to keep the United States safe has been won: in the last twenty years, no major terrorist attacks occurred on U.S. soil. Meantime, the geopolitical, geoeconomic, ideological, and strategic focus of U.S. foreign policy has shifted. China is the main—some say, existential—challenger, and Russia the principal disrupter. Iran, North Korea, and an assortment of radical or extremist groups complete the list of adversaries. Climate change and the pandemic have risen to the top of U.S. security concerns. Hence, the most important foreign policy task is to strengthen the collective West under strong U.S. leadership.
The global economic recession that originated in the United States in 2007 dealt a blow to the U.S.-created economic and financial model; the severe domestic political crisis of 2016–2021 undermined confidence in the U.S. political system and its underlying values; and the COVID-19 disaster that hit the United States particularly hard have all exposed serious political, economic, and cultural issues and fissures within American society and polity. Neglecting the home base while engaging in costly nation-building exercises abroad came at a price. Now the Biden administration has set out to correct that with huge infrastructure development projects and support for the American middle class.
America's domestic crises, some of the similar problems in European countries, and the growing gap between the United States and its allies during the Trump presidency have produced widespread fears that China and Russia could exploit those issues to finally end U.S. dominance and even undermine the United States and other Western societies from within. This perception is behind the strategy reversal from spreading democracy as far and wide as Russia and China to defending the U.S.-led global system and the political regimes around the West, including in the United States, from Beijing and Moscow.
That said, what are the implications of the Biden doctrine? The United States remains a superpower with enormous resources which is now trying to use those resources to make itself stronger. America has reinvented itself before and may well be able to do so again. In foreign policy, Washington has stepped back from styling itself as the world's benign hegemon to assume the combat posture of the leader of the West under attack.
Within the collective West, U.S. dominance is not in danger. None of the Western countries are capable of going it alone or forming a bloc with others to present an alternative to U.S. leadership. Western and associated elites remain fully beholden to the United States. What they desire is firm U.S. leadership; what they fear is the United States withdrawing into itself. As for Washington's partners in the regions that are not deemed vital to U.S. interests, they should know that American support is conditional on those interests and various circumstances. Nothing new there, really: just ask some leaders in the Middle East. For now, however, Washington vows to support and assist exposed partners like Ukraine and Taiwan.
Embracing isolationism is not on the cards in the United States. For all the focus on domestic issues, global dominance or at least primacy has firmly become an integral part of U.S. national identity. Nor will liberal and democratic ideology be retired as a major driver of U.S. foreign policy. The United States will not become a "normal" country that only follows the rules of realpolitik. Rather, Washington will use values as a glue to further consolidate its allies and as a weapon to attack its adversaries. It helps the White House that China and Russia are viewed as malign both across the U.S. political spectrum and among U.S. allies and partners, most of whom have fears or grudges against either Moscow or Beijing.
In sum, the Biden doctrine does away with engagements that are no longer considered promising or even sustainable by Washington; funnels more resources to address pressing domestic issues; seeks to consolidate the collective West around the United States; and sharpens the focus on China and Russia as America's main adversaries. Of all these, the most important element is domestic. It is the success or failure of remaking America, not Afghanistan, that will determine not just the legacy of the Biden administration, but the future of the United States itself.
From our partner RIAC