Is Nuclear Arms Control Still Alive?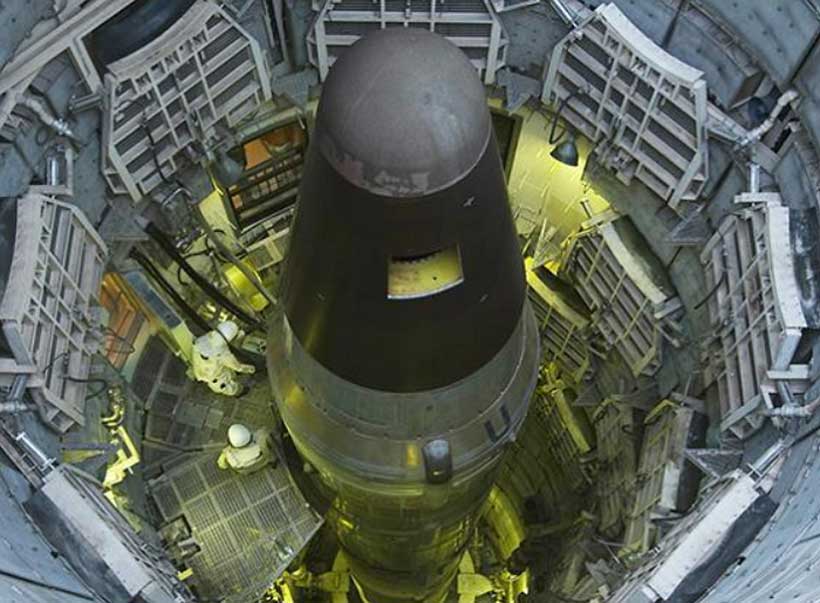 For almost eight years we have been witnessing a decline (or even absence) of Russian and U.S. efforts in the sphere of nuclear arms control, which can be seen at both the official and expert levels. The last achievement in this field was the Treaty on Measures for the Further Reduction and Limitation of Strategic Offensive Arms (New Start Treaty) which was signed by Russia and the United States in 2010 and entered into force in February 2011. Since then, issues pertaining to further steps in nuclear disarmament have disappeared from the agenda of Russian-American relations.
In the past, such pauses were filled with active consultations and were used to rethink one's own policy in this area and comprehensively assess the other party's position. Preparatory work continued even in the period between the fall of 1983 (when the Soviet Union withdrew from all nuclear arms negotiations with the United States) and the spring of 1985 (when the negotiations were resumed), while informal contacts between the parties (primarily through scientific communities) became much stronger.
Over a period of fifty years, the United States and the Soviet Union/Russia achieved significant progress in curbing the nuclear arms race and gradually and steadily lowering the level of nuclear confrontation between the two major nuclear powers. In the Soviet Union/Russia, the greatest achievements in nuclear arms control were made during the rule of Leonid Brezhnev and Mikhail Gorbachev. Vladimir Putin played an important role in the ratification of the START II Treaty (2000) during his first term as president, as he convinced legislators of its effectiveness and usefulness for Russia's security interests, and in the conclusion of the Russian-American Strategic Offensive Reductions Treaty (2002). Dmitry Medvedev earned a place for himself in the history of nuclear disarmament by signing the aforementioned 2010 Treaty. It was only during the brief rule of Yuri Andropov (from November 1982 to February 1984) and Konstantin Chernenko (from February 1984 to March 1985) that there was no tangible progress in nuclear arms control.
In the United States, all the eight presidents that preceded Donald Trump—from Richard Nixon to Barack Obama—had achievements in this field. It is still an open question whether Trump will want to break with this tradition. In any case, there are several arguments both in favor of and against such a possibility. It should be emphasized that not everything depends on the desire or unwillingness of the U.S. administration to conclude new agreements in this area. Russia's position has an equal role to play, and this position does not inspire much optimism at the present time.
Politicians and experts name many reasons for the breach of Russia-U.S. relations in the field of nuclear arms control. One of them is believed to be the deterioration of Russia-West relations over the Ukraine crisis. But facts show that the problem arose much earlier. In March 2013 (that is, one year before the events in Ukraine), former chief of the presidential administration of Russia Sergei Ivanov openly said that Russia was not interested in further reductions in armaments and named the reason for that: the completion of the modernization of Russia's strategic nuclear forces and its unwillingness to eliminate new strategic weapons that had only recently entered service.
Another argument, named by President Putin in February 2012, is the need to involve third nuclear powers in the nuclear disarmament process after the 2010 treaty. Further explanations provided by some other officials, including Foreign Minister Sergei Lavrov, claimed that deeper reductions (outside the treaty's framework) would make the strategic offensive weapons of Russia and the U.S. "comparable" with those of third nuclear powers.
Moscow puts the main blame for the failure to achieve new nuclear arms control agreements with the U.S. on the missile defense problem. This problem arose now and then in Soviet times and came to a head in 1983 when President Reagan proposed the Strategic Defense Initiative (SDI). The SDI slowed down START I negotiations and nearly blocked the conclusion of this and other nuclear disarmament agreements. The United States' withdrawal from the open-ended ABM Treaty in 2002 and its subsequent efforts to create and deploy missile defense in its own territory and territories of its allies, coupled with unsuccessful attempts to reach agreement with Russia on joint missile defense programs, exacerbated the situation still further.
Moscow also explains the lack of progress in strategic nuclear arms reductions by the possession of nuclear weapons by Washington's NATO allies. Anatoly Antonov, who at that time was Russian deputy defense minister, said this factor "cannot be ignored." Other factors that Moscow says should be "taken into account" include the "Global Strike" concept, the deployment of strategic precision-guided conventional weapons, plans to deploy weapons in outer space, the presence of U.S. non-strategic nuclear weapons in Europe, and some other disproportions, many of which are mentioned in Russia's present National Security Strategy, approved by Putin in late 2015.
Russia's position on further steps towards nuclear disarmament resembles that of the Soviet Union in the late 1960s. It is based on the principle of "equal security," which means that all factors determining the balance of power between the opposing sides should be taken into account. This explains why in negotiations with Washington on strategic nuclear weapons, the Soviet Union considered it justified to demand compensation for imbalances in other categories of arms.
Naturally, fifty years ago, the categories of weapons subject to "compensation" were different from those of today. They did not include conventional weapons of any kind. Moscow was concerned about nuclear weapons possessed by the U.S.'s NATO allies, and U.S. forward-deployed nuclear weapons in Europe. Now Russia has taken a broader approach, focusing more on non-nuclear armaments, which creates additional difficulties in the search for mutual understanding with the United States and which calls into question the possibility of concluding new agreements.
If we recognize that Russia's concern over the effect of missile defense and precision-guided and other conventional weapons on the strategic balance is of a fundamental nature, a natural question arises: How to accommodate this concern if a political decision is made to continue the nuclear disarmament process? And should Russia agree to deeper reductions in nuclear weapons if its concern is ignored?
Needless to say, no agreement on strategic offensive arms can set unequal ceilings on the number of warheads and their strategic delivery vehicles remaining after reductions. That would be at variance with the very meaning of an international treaty, which should be based on the principle of equality of the parties and which should conform to its subject matter. Nevertheless, there are other ways to accommodate the aforementioned concerns. For example, in the second half of the 1980s, the Soviet Union was very concerned about the SDI program and American nuclear weapons deployed in Europe. This is why a package solution was proposed—simultaneous negotiations on three issues: medium-range nuclear weapons in Europe, strategic offensive arms, and defense and outer space. Moscow put forward a condition that the three planned agreements should be signed simultaneously. Washington did not object. However, the Soviet Union did not adhere to this position for long. At first, the term 'nuclear delivery vehicles' was used to designate only land-based ballistic and cruise missiles, while aviation was excluded from the negotiations. Later, Moscow removed this category of weapons from the initial package, after which, in December 1987, the parties signed the Intermediate-Range Nuclear Forces Treaty (INF Treaty), which is of unlimited duration.
For a much longer time, almost until all provisions of the START I Treaty were agreed, the Soviet Union insisted on a linkage between strategic offensive and defensive weapons, which was reflected in official statements and the structure of the Soviet delegation to the talks. Moscow sent one delegation to the talks on these two types of weapons. Negotiations on defense and outer space were conducted by a separate group within the delegation. The United States was represented by two separate delegations. One worked on START I, and the other held consultations on defense and outer space. When it became clear that the defense and space negotiations would fail and that the START I Treaty was almost ready, the Soviet Union signed the treaty but made a unilateral statement on the need to observe the ABM Treaty as a condition for implementing START I.
This experience proves that one real way to accommodate concerns is to conclude separate agreements on the most pressing security problems, including missile defense, precision-guided long-range weapons, and space weapons. The authors of World 2035. Global Forecast, published by the Primakov Institute of World Economy and International Relations in 2017, admit of this possibility but consider it the least likely of the proposed four scenarios for the development of the military-political situation in the world in the period until 2035.
Speaking of concrete ways to accommodate concerns, one should assess, at least approximately, the effect of missile defense, precision-guided weapons and space weapons on the Russian-U.S. strategic balance. First of all, let us note an interesting circumstance. When it comes to the effect of various factors on the strategic balance, Russian officials insisting that this effect should be taken into account somehow fail to mention air defense. If we follow this logic, then any weapons capable of combating strategic offensive weapons should be included in the overall balance of power, especially if they are intended to combat retaliatory systems. These weapons definitely include the aviation component of the strategic triad. Without going into further discussion, let us note that this omission of air defense issues seems to be due to some other considerations than a desire to strengthen strategic stability.
Of the remaining three categories of weapons, which, in the opinion of the Russian leadership, have an effect on the strategic balance, space weapons are the most interesting from the point of view of concluding a possible agreement. The fact is, there are no such weapons yet, as far as we know. Therefore, they have no effect on the strategic balance. It is worth recalling the Soviet Union's struggle against the SDI program in the second half of the 1980s. Many experts said then that "space strike weapons" would be created in the foreseeable future. The most skeptical participants in discussions said that such systems would appear in 20 to 25 years at the earliest. 30 years have passed since then, but this type of weapons (space-based lasers, railguns and other exotic weapons) has not come into existence so far. There are no serious reasons, either, to suggest that space weapons will be in the strategic arsenal of the United States or other countries within the next two to three decades, even if new technologies make this possible. In this case, the following factors will come into play: cost, combat effectiveness of weapon systems, their vulnerability, and possible reaction from the domestic opposition, individual countries and the international community as a whole. These factors may not only slow down but prevent the militarization of space.
In addition, there are no commonly agreed definitions for such terms as 'weapons', which can be the subject of an agreement on space issues. Unfortunately, such an agreement can hardly be based on the draft international Treaty on Prevention of the Placement of Weapons in Outer Space, the Threat or Use of Force against Outer Space Objects, submitted by China and Russia to the Conference on Disarmament in 2008 (and its updated version, submitted in 2014). The draft only proposed preventing the deployment of weapons in outer space and made no mention of prohibiting their development or testing in space. Nor did it mention weapons deployed on Earth but capable of destroying outer space objects.
Criticisms of this document can be continued, but the main problem is whether it is possible to reach a verifiable agreement on limiting or banning space weapons, whatever this term might mean, even if all parties show real interest in it. There are more doubts than optimism regarding this possibility. Answering this question requires more than just efforts by diplomats, the military and developers of space weapons. More experts should be involved in these efforts, including scientists from countries that may be parties to future agreements.
Another interesting question concerns long-range precision-guided conventional weapons and their effect on the strategic balance. According to the majority of specialists, this type of weapons includes cruise missiles, non-nuclear ICBMs, and some weapon systems (for example, hypersonic gliders). As a rule, the degree of effect such weapons may have on the strategic balance is not assessed. Nevertheless, it is asserted that they can not only weaken but also undermine strategic stability. This is a doubtful statement.
If we view these systems from the point of view of strengthening the offensive capability, they are absolutely incommensurable with nuclear weapons in terms of power. Precision-guided weapons are absolutely unsuitable for preemptive strikes for many reasons. Speaking of non-nuclear ICBMs, their accuracy should by far exceed that of nuclear ICBMs. Otherwise, they won't be able to destroy hard targets (such as missile silos or command centers). According to open source data, modern ICBMs have accuracy (circular error probable – CEP) of several dozen meters, at best. Destroying a hard target with a conventional warhead requires this accuracy of not more than several meters, which is impossible to achieve at the present technological level of these systems.
But this is not the main concern. If an aggressor decides to use precision-guided weapons (conventional ICBMs) in a surprise attack to destroy a significant part of the opponent's nuclear arsenal, it will have to plan a massive attack. Such an attack cannot go unnoticed due to a missile warning system. There is no guarantee that the attacked party will not use nuclear warning systems when it receives information confirming the attack. So, it does not really matter to the victim of such aggression whether the approaching ICBMs carry nuclear or conventional warheads. The response will almost certainly be nuclear, with all the ensuing consequences.
Finally, one more important argument is that if Russia or the United States decides to deploy a great number of non-nuclear ICBMs, they will most likely have to do this at the expense of their own strategic nuclear weapons. If the 2010 treaty remains in effect (until 2021) and if it is extended (until 2026), all ICBMs will be counted under the treaty's limits for strategic delivery vehicles (700 deployed delivery vehicles for each party). In order for non-nuclear ICBMs not to be counted under the treaty, one needs to create a new strategic delivery vehicle and prove that this weapon system is not covered by this treaty. This will be very hard to do, given the strained Russian-American relations. Unilateral actions will most likely lead to the collapse of this international agreement.
As regards cruise missiles as an element of precision-guided weapons, one important issue should be clarified above all. Under the New START Treaty of 2010, long-range (over 600 km) nuclear cruise missiles are not counted as strategic offensive arms. In other words, in the opinion of Russia and the United States, they are not strategic weapons. Each heavy bomber carrying nuclear-tipped air-launched cruise missiles is counted as one delivery vehicle and one warhead, no matter how many missiles it may carry. Sea-launched cruise missiles are not covered by this treaty at all. It does not even mention the term 'long-range nuclear cruise missile.' Simply put, the parties do not think that these nuclear weapons can undermine the strategic balance; therefore, they see no reason to limit them in the START Treaty. In this case, however, it is completely unclear why long-range nuclear cruise missiles do not affect the strategic balance between the parties, as Moscow and Washington stated in the above-mentioned agreement, whereas similar conventional weapons should undermine strategic stability, especially since some studies show that conventional cruise missiles are not capable of destroying highly protected strategic offensive weapons.
It is believed in Russia that the most serious threat to strategic stability comes from missile defense. However, there is much more ambiguity in this issue than evidence confirmed by practice. First of all, many experts and politicians follow a strange logic when talking about missile defense issues, and their logic differs significantly from the normal perception of the security problem. For example, it is claimed that the U.S. missile defense system "threatens" Russia's strategic potential. But such a threat can be translated into action only after Russia strikes with ballistic missiles. For as long as these missiles are not used, missile defense does not threaten them. Saying that missile defense poses a threat to someone's nuclear potential is the same as saying that a hard hat worn by a construction worker is a threat to a brick that may fall on his head.
Opponents of missile defense argue that it will be used after the enemy delivers a first strike against its opponent's strategic forces, thus greatly weakening the latter's retaliatory strike. It is this retaliatory strike that will have to be intercepted by missile defense. This abstract and senseless reasoning underlies the logic of missile defense opponents who denounce any programs for creating and deploying missile defense. They view such efforts as an attempt to achieve military superiority and create conditions for victory in a nuclear war. In fact, the entire concept of strategic stability is based on the assessment of the consequences of a first strike and the aggressor's ability to repulse a retaliatory strike.
Debates over the effect of missile defense on strategic stability have been going on for sixty years, so there is no need to cite here all arguments for and against, set forth in numerous publications. Let us only note that these debates were largely held in the U.S. In the Soviet Union and Russia, an overwhelming majority of experts shared the view that the development of missile defense systems undermines strategic stability, increasing the probability of a first strike in crisis situations and spurring a race in strategic arms in all areas. As a rule, the debates focused on the assessment of effectiveness of missile defense systems and time required for the deployment of new weapon systems.
Now let's see how the United States can repulse Russia's "retaliatory strike" after its own "large-scale nuclear attack," if such plans really exist. First of all, let's take a look at the geography of U.S. missile defense systems. If the main task of the U.S. were to defend against a Russian retaliatory strike, it would deploy its missile defense system primarily along its borders and deep in its heartland. A thin defense of the country would require at least 10 to 12 deployment areas with several dozen interceptor missiles in each. As far as is known, nothing like this is happening. Such a program does not exist, and such proposals have never been submitted. By the end of 2017, 44 Ground-Based Interceptors (GBI) are to be deployed in U.S. territory (40 in Alaska and 4 in California). By 2025, the number of GBIs is planned to be increased to 56.
It should be recalled here that the most important provision of the 1972 ABM Treaty (from which the U.S. withdrew in 2002) was the limitation of interceptor missiles capable of shooting down incoming ICBM warheads. Each party was permitted to have up to 200 ABM systems in two ABM deployment areas. The Protocol of 1974 to the Treaty limited the number of ABM systems to 100 at each ABM site. In other words, the U.S. has not yet exceeded the limit set by the ABM Treaty and will not do so in the foreseeable future, which means that strategic stability, as understood by missile defense opponents, is not undermined.
Russia is greatly concerned over the proposed missile defense system for Europe and keeps an eye on programs for deploying similar systems in the Middle East and some Asian countries. But all these systems are not strategic in terms of location and performance. Of course, some modifications of the U.S. Standard interceptor missiles, THAAD and some other systems have a certain potential to combat strategic ballistic missiles. But they are not intended to perform such tasks and can shoot down ICBM warheads only accidentally. It is also important that the above BMD systems have never been tested against strategic missiles (warheads); so they cannot be relied on for intercepting retaliatory strikes with strategic ballistic missiles.
In addition, these systems pose no threat to Russia's strategic potential due to the geography of their deployment. This will be clear if we move from a two-dimensional to a three-dimensional vision of this geography. Simply put, we should be looking not at the flat map of the world, but at the globe. Then many things will look differently. For example, we will see that the shortest way from Russia to America is not via Amsterdam or Paris, but across the North Pole.
To my view, there are no serious military-strategic obstacles to further dialogue between Russia and the United States on more reductions in strategic offensive arms. The effect of precision-guided and space weapons on the strategic balance between the parties is clearly exaggerated. In the foreseeable future, their effect will continue to be minimal, if at all.
U.S. missile defense programs are limited in terms of their impact on Russia's ability to deliver a crushing retaliatory strike, even if weakened by a U.S. first strategic strike. The latter, too, is a very dubious strategic concept, which, nevertheless, underlies many discussions about ways to strengthen security and so-called strategic stability. No sane leader of a country would rely on an unreliable missile defense system, which has failed many tests and which can be bypassed by changing the direction of attack.
As for political obstacles to new negotiations, they have piled up both in Russian-American and Russia-West relations. They are difficult to overcome, and this will most certainly take much time and effort. There is a view that negotiations on deeper reductions in strategic offensive arms are possible only after relations between the two countries more or less improve or, at least, show a clear tendency towards improvement.
But this problem can be approached from a different perspective by setting the goal of concluding a new agreement on deeper reductions in strategic offensive arms and limiting the number of strategic warheads to 1,000 for each party. If concluded, the new agreement could serve as a positive example of cooperation and give a chance to reach mutual understanding in other areas. This will be facilitated by the beginning of broad consultations on the whole range of security problems, including those that evoke Russia's concern.
In July 2018 in Helsinki Putin and Trump agreed to pay special attention to the problem of extension of a New START Treaty for the following 5 years (until the year of 2016), as well as to preserving the INF Treaty which became a subject of serious criticism during the last 3-4 years. It is obviously a positive step into a right direction. But it is not enough. Both states have quite a big potential for further reductions of their nuclear arsenals – strategic and tactical as well even without the participation of the third nuclear states in this process. This possible participation needs serious investigation and special attention of all the interested parties.
Japan's Security Environment in Asia Pacific: A Tragic or Misery
Authors: Mehtab Ali Bhatti and Kainat Akram*
The security threats can be to a great extent partitioned into two groups; traditional and non-traditional security threats. One's focus would mainly be on the traditional security challenges of Japan. Tokyo deliberately perplexed the world. It emerged as non-western power but no one could expect about its dexterity, and it was serious trouble to Western and Asian powers because they were dependent on its impressive economy. Tokyo's trade surpluses were, $44 billion in 1984, $56 billion in 1985 and $93 billion in 1986, which shows Japanese rulers' strategies, growing technology, education system, and people's countless struggle towards their homeland.[1]But during WWII, they lost their formidable economy as well as some of their major cities like Hiroshima and Nagasaki. Aftermath, Japan experienced a tremendous financial crisis like debt. Ironically, Japan is one of the biggest debtor countries with the highest debt to GDP ratio of 222.2% in the world[2], which is a major threat for Japanese people.
Currently, Japan's security environment is getting significantly severer with the sensational move in the global force balance, the development of new threats, for example, psychological oppression and cyberattacks, and the serious security environment in the Asia-Pacific region. Such threats effectively cross-national borders. In the Asia Pacific region, regardless of the centralization of countries that have enormous scope military ability including atomic weapons states, regional collaboration structures on security are not adequately regulated. North Korea's proceeded with the advancement of atomic weapons and ballistic rocket programs just as its provocative conduct is compromising for Tokyo. China's headway of its military capacity without straightforwardness and its further exercises in the ocean and air space are a danger for Tokyo. In addition, move in the global force parity and fast advancement of mechanical development, multiplication of weapons of mass annihilation, and the rise of threats that cross national borders, remembering international psychological oppression and dangers for the ocean, space, and cyberspace are additionally unavoidable threats to Japan's security. In addition, issues identified with "human security,"[3] including destitution and advancement difficulties, and developing dangers to the global economy.
In this fast-moving world and cut-throat political competition era, the political dynamics of Asia Pacific region is changing with changing strategic environment, due to the geo-strategic consolidation among different countries, the focus of the entire world is tilted towards China's owing to rapid development in terms of economic, political and military means. The ongoing protracted South-China Sea conflict of China with many ASEAN countries who are claimant of the cited territory and aggressive posture of nuclear power North Korea has made the region more prone to conflicts as well as an arms race in the region has frayed nerves, further, escalated the tensions. In this tense environment, Japan has been facing a potential threat from the opposite bloc to its very sovereignty and territorial integrity.
According to Tokyo, following countries have posed an aggressive posture in the Asia-pacific, which is worrisome for Japan:
China
China-Japan Relations
In the Asia-Pacific region tensions are being seen worrisome as China is becoming more energetic about its claims over the South China Sea, its tactical and evident actions have spotted other surrounding countries and external interested countries like the United States. China and Japan both have flourished and innate abhorrence since 19th century and America is owing more hatred and tensions in the Asia-Pacific region.[4]It might be called upon that there is nothing invaluable in the East Asia-Pacific but historically it is all about pride and honor, and serious issue of Senkaku Island for Japan. And their tensions ousted from the first Sino Japanese war, then islands were given to Taiwan, and due to victory in WWII, these islands were recovered by China after surrendering of Japan. The aftermath of a new threat established from communist country China; US and Japan signed an agreement of San Francisco Peace Conference by allowing Japan to patrol in the island regions, and America provided types of equipment and economically supported Japan to counter rising power China in the Asia Pacific region and tensions rampantly encouraging until today.
In the 21st century, the ascent of Asia has drawn the consideration of the United States to concentrate particularly on the Asia-Pacific region. Because of its geostrategic significance and going to be an economic hub of the world, the development of Asia can be identified with the expanding economic exercises in which rising forces China, India, and Indonesia are assuming their crucial role. The major economic activities happen in the Asia Pacific, for instance, the main trade routes pass through the Asia Pacific, and the Indian Ocean where strait of malacca is a gateway to major economies like China, Japan, and South Korea. Particularly, in the Asia Pacific region, the US has its economic, strategic, and security interests. It includes the economic network all through the region, support of peace and soundness, and making sure about its allies particularly Japan and South Korea, and ensuring the claimants of the South China Sea to resolve their issues peacefully.
China's Response towards American Pivot and Indo-Pacific Strategy
China's rise as a great power in this changing dynamics of world politics does not lag behind and it is important to understand Sino-US relations in the purview of America's past Asia Pivot strategy[5] and Trump's Indo-pacific strategy.[6]There are multiple significant events by which it can be speculated that People's Republic of China (PRC) is emerging as a great player, for instance, it has resisted western intervention three times in collaboration with Russia over the Syrian civil war in the Middle East; it also bring-up with the idea of making BRICS and establishing AIIB which is considered as the counterweight to America's World Bank; through SCO, China has also influenced her role in the international politics; most significantly, it has come up with a 'Belt and Road initiative'' with CPEC which shows China's soft power in the world. However, with this dynamic strategic architecture in the Asia Pacific, two contours are important – what made the US come up with a rebalancing strategy and how China responds to it.
According to official reports, China has responded to the Indo-Pacific policy of America in two levels. Firstly, Chinese authorities have firmly denounced this US expressed policy and that they are mindful that US diplomatic moves would bolster its allies regarding the sea and territorial debates with China. Secondly, Chinese non-official media has harshly castigated US rebalancing strategy towards Asia. Some view this strategy as Cold-war like containment of China which was based solely against China because China's ascent is representing a possible danger to America's authority and its allies. "China in countering Pivot's response has come up with 'Marching West' strategy, which aims at focusing China's diplomatic and economic relations with the Eurasian countries," according to Aaron Jed Rabena.[7] She is also of the view that China's ascent is representing a likely threat to America's hegemony.
Moreover, China's reaction to the Asia-Pivot policy in past and current procedure of Trump can be shown by means of diplomatic and economic activities, for example, Belt and Road activity, Asian framework venture bank and reinforcing respective relations. The OBOR activity of China will fill two needs. Right off the bat, it will merge China's delicate power, and besides, enhance economic collaboration with in excess of 60 nations. The Chinese reaction and its military modernization have made a serious mix and unsafe circumstance to the US Indo-Pacific technique with pervasive interests in the Asia-Pacific region. In this universe of complex association, war is certifiably not an attainable choice. America will never do battle with China since China is the second the biggest exchanging accomplice of America. Additionally, the Chinese reaction to this US procedure has been delicate as is obvious from March West methodology, OBOR, and AIIB activities. These steps are the projection of Chinese Soft power response to Obama's rebalancing and Trump's Indo-pacific strategy towards Asia.
North Korea
Rivalry is not Old-fashioned
Korean Peninsula has been remained a play chess match for foreign powers like Japan, the US, Soviet Union, and China—in 1910 Korean Peninsula was occupied by the Japanese empire but after the demise of Japan in 1945 and WWII, Korean Peninsula was partitioned into two South and North. Whereas, the North was occupied by the Soviet Union and the South was occupied by the United States. In 1948, re-unification negotiations were failed and two governments were stimulated; the Socialist Democratic People's Republic of Korea (DPRK) in the North and the Capitalist Republic of Korea (RK) in the South. In addition, the Korean War occurred in 1950's, initiated by North Korea for invasion and the ceasefire occurred but peace treaty was not endorsed.[8]
In the contemporary era, the security environment of North Korea is very complex and instrumental. North Korea has one of the world's biggest regular military powers, which, joined with its rocket and atomic tests. North Korea spends almost a fourth of its total national output (GDP) on its military, as indicated by U.S. State Department gauges.[9] Its brinkmanship will keep on testing regional and international associations planned for protecting stability and security.
However, North Korea has remained a part of Communist bloc, where Russia and China have been the back supporters. In the realist paradigm, 'enemy of an enemy is friend,' likely in this case, Russia supports North Korea and the US supports South Korea economically, politically, and militarily. Therefore, in the North Korean nuclearization, the role of China and Russia is very evident. On the other hand, in the economic advancement of South Korea, the American role is not far-seeing as evident.
North Korean Nuclearization a Dwelling Threat for Japan
North Korea's quest for atomic weapons is a sensible procedure given that the system's greatest security probability from international intercession. Additionally, for the North Korean system, atomic weapons have three strategic capacities, and with everyone, the US is directly in the middle. After that, they fill in as impediments; also, an instrument of international strategy; and thirdly, they are an instrument of residential legislative issues. The atomic weapons have given influence and a negotiating concession diplomatically associating with all the more impressive and increasingly effective on-screen characters, similar to the US and its partner South Korea and Japan.
North Korea's nuclear missile testing has raised tensions in the Asia-Pacific region and created a global threat. It is an imminent threat to Japan as an ally of the US. Since 2006 North Korea has conducted 6 nuclear ballistic missile tests and one of them flew over Japan in 2017.[10]Due to nuclear tests, 15 members have voted against North Korea to the Security Council with US-drafted resolution, and new sanctions of North Korea's textile exports have been alleged. In the reaction, North Korea had shown the backing of veto powers like China and Russia and aggressively indicated to devastate the US, Japan, and South Korea.
According to South Korean President Moon, they were against nuclear weapons in their state and they had withdrawn their nuclear weapons in the 1990s, "Nuclear weapons could not prolong the peace in the region," said Moon, "They have provided $8 million through the United Nations to North Korean citizens for women pregnancy and to aid the poor and infants.[11]In the words of war, North Korea called South Korea as "traitors and dogs" of America and "dancing tune" to Japan and alleged that the US has troops in South Korea to destroy the North and its Asia- Pacific allies. Because of nuclear capability and conflict of the 1950s, in which America and South Korea were allied and had an aim to force North Korea for peace treaty but it rejected. North Korea continued to develop a ballistic missile program (Hwasong-14 with the range of 10,000 and Hwasong-15 with the range of 13,000 KM) which has been an impendent threat to Japan, South Korea as well as America. By measuring, America has put North Korea at the top list of terrorism promoter and designed unravished sanctions on North Korea.
De-nuclearization Fiasco
Tokyo is currently carefully watching the process of dialogue moving toward a U.S.- North Korea exchange and is worried that dealings on denuclearization on the Korean Peninsula may reject Japan's unsafe perspectives. A senior authority of the Japan Ministry of Defence concerning the highest point among Trump and Kim Jong-un of 2018 stated, "We ought not to have an idealistic view that North Korea will relinquish the atomic weapons which it has at long last obtained."[12] Therefore, to adapt to the North Korea emergency, Abe regularly underscores the significance of the U.S.- Japan partnership. There is no uncertainty that security ties among Japan and the U.S. have fortified further under the Abe administration.
Other Global Threats to Japan
According to the realist school of thought in international relations, global world order is anarchic, and power centric; its effects are, no trust in Anarchy, constant competition for power, zero-sum game, and relative gains. Further two types, 1. Defensive realism (states are security maximizers and seek survival, status quo, and states are not inherently aggressive) and 2. Offensive realism (States are power maximizers, in the absence of complete hegemony states act offensively and use its power as any can i.e. the US invasion of Iraq 2003).
The rapid progress of technology and shift in the global power is a major threat for all states but Japan has regular emerging threats like in the Asia-Pacific region. The proliferation of conventional and unconventional weapons is increasing which indicates threats at large, besides this, global terrorism, maritime risks, and cyberspace are disparate challenges to Japan. Japan is actively seeking an active role of self-defence and peacekeeping and increasing its technology to combat in the Korean Peninsula and to counter China's growing power in the Asia-Pacific as well as in the World. State sovereignty is absolute, particularly which showed Japan through its heavy Defence budget and its measures taken in the Senkaku island, recently fiscal defence budget in 2016-17 was nearly $42 billion.[13]It was a non-western state which defeated Russia and attacked the US and its economy was second largest in the world. No doubt, Japan is the most industrialized and thick technological country that emerged again after World War II.
Concluding Remarks
The dynamics of the international geostrategic environment in which the world politics is transforming from unipolarity to multipolarity with China emerging as a great power due to its military modernization, advanced technology, and growing economy and commercial connectivity in the entire Asia, which is alarming for the US but regionally it is an irked threat for American allies particularly Japan and South Korea.
By witnessing China as emerging power, American Asia pivot/rebalancing strategy and Trump's Indo-Pacific strategy towards Asia in order to counter the growing influence of China. America and its allies should not perceive Chinese rise in terms of military and economy as a threat to world peace and aggressor because PRC has always been peaceful in dealing the problems of the world and the norms of non-interference are prevailing but no compromise on territorial claims—have been immersed in the Chinese foreign policy.
The United States' concern over denuclearization of North Korean nuclear assets is not acceptable to Kim's regime due to the prestige and status quo of the state but has vague threats from the US forces in South Korea. Even after the President Trump's summit with Kim Jong Un in 2018, the US ally Japan is claiming that North Korean regime poses a genuine and inescapable danger to their security regardless of bringing down of regional pressures following the summit.
China has reacted to America through the procedure of 'Looking West and Marching West'. A few researchers are of the view that the opposition between two significant forces depicts another virus war, however, I differ that since China won't utilize its military alternative, China wants to grow economically and it wants to have an influence on the world through soft power. In a nutshell, I would say that the US must integrate with China rather than to contain it and appreciate its emergence as a responsible stakeholder.
Nonetheless, Japan's reaction should comprise of two distinct methodologies: the anticipation of decay and the improvement of its security environment the essential reaction will be the discouragement of heightening through the improvement of Japan's safeguard capacity and the upgrade of the Japan-US collusion. It is additionally significant for Japan to acquire and fortify international comprehension and backing for its position through protection discretion remembering that for multilateral exchanges. International help can upgrade Japan's situation in managing the difficulties, and yet, the effect would stay roundabout. Japan can't depend on unrealistic reasoning and ought to investigate other options too.
* Kainat Akram did Bachelor of Arts from Government College University Faisalabad. She also did Masters in Science (M.Sc) in Gender and Women Studies from Allama Iqbal Open University, Islamabad.
---
[1] Robert C. Christopher, "Don`t Blame The Japanese," The New York Times Magazine, Oct. 19, 1986 (https://www.nytimes.com/1986/10/19/magazine/don-t-blame-the-japanese.html), accessed on July 20, 2020.
[2]H. Plecher, "Japan: National debt from 2014 to 2024," Statista, May 6, 2020 (https://www.statista.com/statistics/270121/national-debt-of-japan/), accessed on July 18, 2020.
[3] Catia Gregoratti, "Human Security," Encyclopaedia Britannica, Dec. 14, 2018 (https://www.britannica.com/topic/human-security), accessed on July 20, 2020.
[4] Kerry Brown, "The Most Dangerous Problem in Asia: China-Japan Relations," The Diplomat, Aug. 31, 2016 (https://thediplomat.com/2016/08/the-most-dangerous-problem-in-asia-china-japan-relations/), accessed on July 19, 2020.
[5] Matt Schiavenza, "What Exactly Does It Mean That the U.S. Is Pivoting to Asia?" The Atlantic, April 15, 2013 (https://www.theatlantic.com/china/archive/2013/04/what-exactly-does-it-mean-that-the-us-is-pivoting-to-asia/274936/), accessed on July 18, 2020.
[6] Sun Chenghao, "What is the prospect of the U.S. Indo- Pacific strategy?" News CGTN, Nov. 07, 2019 (https://news.cgtn.com/news/2019-11-07/What-is-the-prospect-of-the-U-S-Indo-Pacific-strategy–LqCA9M3YKA/index.html), accessed on July 18, 2020.
[7] Niklas Swanstrom and Par Nyren, "China's March West: Pitfalls and Chalenges in Greater Central Asia," Institute for Security & Development Policy, Jan. 10, 2017 (https://www.isdp.eu/publication/chinas-pitfalls-challenges-gca/), accessed on July 20, 2020.
[8] Liam Stack, "Korean War, a 'Forgotten' Conflict That Shaped the Modern World," The New York Times, Jan. 02, 2018 (https://www.nytimes.com/2018/01/01/world/asia/korean-war-history.html), accessed on July 21, 2020.
[9] Eleanor Albert, "North Korea's Military Capabilities," Council on Foreign Relations, Dec. 20, 2019(https://www.cfr.org/backgrounder/north-koreas-military-capabilities), accessed on July 17, 2020.
[10] David E. Sanger and Choe Sang-Han, "North Korean Nuclear Test Drawn U.S. Warning of 'Massive Military Response,' The New York Times, Sept. 02, 2017 (https://www.nytimes.com/2017/09/03/world/asia/north-korea-tremor-possible-6th-nuclear-test.html), accessed on July 19, 2020.
[11] Choe Sang-Hun, "Kims Says He'd End North Korea Nuclear Pursuit for U.S. Truce," The New York Times, April 29, 2018 (https://www.nytimes.com/2018/04/29/world/asia/north-korea-trump-nuclear.html), accessed on July 20, 2020.
[12] Koji Sonoda, "Japan's Security Alliance Dilemma," The Diplomat, March 24, 2018 (https://thediplomat.com/2018/03/japans-security-alliance-dilemma/), accessed on July 21, 2020.
[13] Japan-Defence Budget, Global Security.org, 2015 (https://www.globalsecurity.org/military/world/japan/budget.htm), accessed on July 21, 2020.
The Credibility of Deterrence is Indispensable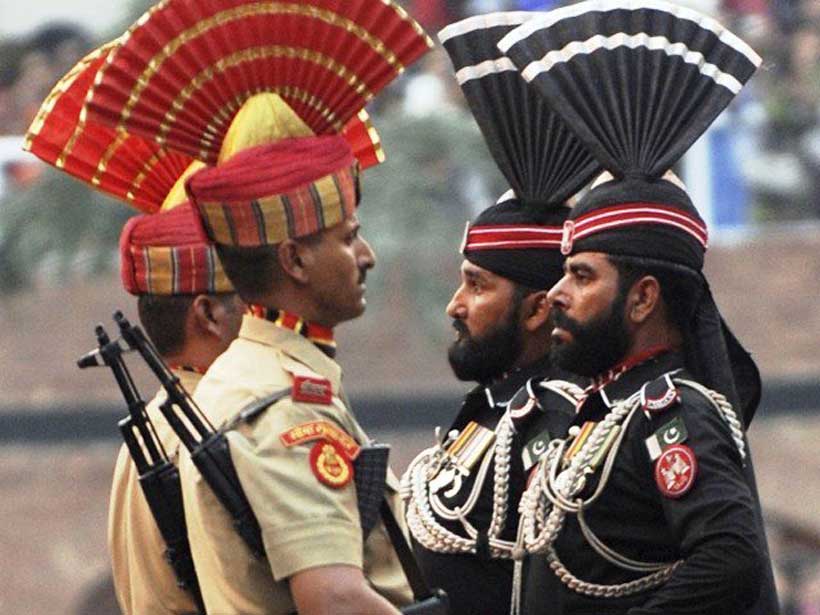 In India and Pakistan's Strategic affairs, the key challenge to Deterrence Stability is India's inexorable strategic aims. That negates the fragile stable situation and thus motivated Pakistan to modernize its Strategic Doctrine into the Full Spectrum Deterrence (Credible Minimum Deterrence) and successfully counter Indian threats from all the domains. India's move from No-First Use to War-fighting strategy (Indian Armed Forces Joint Doctrine-2017 and Indian Land Warfare Doctrine-2018) is a signal to accomplish its strategic ambitions for regional domination that resultantly destabilizes the strategic environment of South Asia. So, there is a need to evaluate which are the key factors that are undermining the 'Credibility of Deterrence' and that can deter India from taking hostile action against Pakistan.
The 'Credibility of Deterrence' is a noteworthy component as Thomas Schelling, a leading advocate of nuclear deterrence, maintains that the maneuvering of 'Credibility' can influence another state's behaviour not to take any hostile political, and military action. David Robertson, in the Dictionary of Modern Defence and Strategy, described that "Deterrence works with the capability, credibility and will". Thus the Credibility of Deterrence is the crux of deterrence stability that works effectively with the 'Capability and 'Political Will'.
It is virtually observed in the recent Pulwama Crises (2019) when Pakistan's decision-makers 'Political Will' along with Pakistan Air Force's (PAF) conventional capability enabled Pakistan to respond with a calculated approach against India military misadventure. Pakistan's military and civil establishments have so far proved that India cannot influence Pakistan with its assertive and offensive policies; and that Pakistan has the will-power to deter Indian aggressive and its so-called surgical strikes. But the important point is that the threat of escalation remains eminent in Pulwama crises.
The key reason behind such India military adventure is the 'Political Will of India influenced by RSS philosophy that is contradictory with the obligation of deterrence stability. Therefore, a significant question arises that how the Credibility of deterrence can work in future affairs? It is hard to assess the Credibility of 'political will' rather than technical capability; the technical capability of a state can be analyzed however the political will can change with the leadership's thought process. The political-will is reliant on the nature and a behavior of individuals and systems and in India's case, Pakistan is dealing with the Ideology of Right-wing Extremism practiced by behind the Indian different political parties (BJP, Congress) India Foreign and Defence establishment. The fuel adds to fire when India gets discriminatory support of the US that gives them the political privilege to compel Pakistan.
The statements of India high-officials expressed their 'Will' in 2019 Pulwama Crises. Indian Prime Minister Narendra Modi called Pakistan nuclear arsenal bluff and cleared that our weapons are not for Diwali and then talked about "Qatal Ki Rat". He further stressed that "Pakistan used to threaten us; it used to say we have a nuclear bomb and we will press the button. I want to say we have double the nuclear capacity. I say (to Pakistan), do whatever you can." Without realizing the consequences of nuclear war how can be a rational political leader can deliver such speeches. Hence, all these kinds of crude signals emanating from India are a threat to the Credibility of deterrence. Indian Home Minister in the Indian Parliament after the revocation of the Article 370 and 35A in Indian occupied Kashmir has said that the Pakistani part of Jammu and Kashmir is Indian Territory, and we will take it back even if we must sacrifice our lives. Such statements make political and diplomatic environment tensed under the nuclear umbrella and no room vacant for any crises prevention or management.
Along with that the Credibility of deterrence also depends on the fact of how much public opinion supports or opposes the use of nuclear weapons, how they respond in peace and wartime with regards to the employment of atomic weapons. It will influence the strategic thinking of the civil-military leadership. The more the public opinion not in favour of using nuclear weapons, the higher will be the Credibility of nuclear deterrence. But unfortunately, in India Pakistan crises, Indian public media messages, especially in the form of public statements, has remained very unpolished and immature. The trends on twitter and News Channels so-called "raged breaking news" issued without any understanding of the policy impact the stability of the entire region. Such patterns and trajectories on which Indian leadership is moving is a grave threat to regional security.
Theoretically, the reason behind their irrationality can be i) – the lack of information on which they make irrational judgments, ii) – states fail to communicate threats effectively, iii) – any information gap which leads towards irrational behavior. Unfortunately, irrationality in India originates from their strategic culture. India is in the delusion that she is a regional power state and can influence their dominancy. The way Indian strategic thought is leading the region and altering the dynamics of the Credibility of deterrence is irreversible. The unstable strategic environment of South Asia under the enlightened leadership of India must sense the catastrophe of nuclear war beyond hegemonic ambitions.
China's Effect: A Global NATO
A shift is taking place in global military thinking. NATO, arguably the most successful military alliance in history, is slowly but steadily edging toward casting China as an outright military competitor. Previously, the collective West avoided involving NATO in the context of the rising China.
Much changed with the advent of Donald Trump. NATO has been undergoing a profound evolution in which it is recalibrating its priorities. We are gradually moving toward a more global NATO with interests that spread beyond its classical zone—Europe—and into the Indo-Pacific region.
Many would argue that the foundation for a global NATO was established long ago. Indeed, for more than a decade, the alliance has been operating in Afghanistan, where it led the International Security Assistance Force (ISAF). NATO naval forces were among the first to fight off pirates via the OCEAN SHIELD operation along the east African coast in 2008.
Military training missions have been a common element of NATO involvement in the Middle East. The alliance also responds to terrorism, cyber-threats, and disinformation. Moreover, it enjoys special partnerships (consultative in nature) with Australia, New Zealand, South Korea, Japan, and Mongolia.
However, China's military and economic rise, ambitious Belt and Road Initiative (BRI), and growing appetite in the Indian and Pacific Oceans in the last decade have brought it into sharp opposition with the US. The latter now sees NATO playing a bigger role in Eurasian affairs, which means taking a tougher stance toward Beijing through the development of a new vision for its outdated Euro-Atlantic-centric model.
This evolution in thinking is reflected in statements by NATO officials. Last December, at the NATO summit, China was declared a concern in a document that said: "[W]e [NATO] recognize that China's growing influence and international policies present both opportunities and challenges that we need to address together as an Alliance."
The reasons for this shift are fundamental in nature. It has been argued that China's official $260 billion defense budget could mask far greater purchasing power, potentially reaching up to 70% of the US defense budget. China's military cooperation with Russia continues to grow and now covers Central Asia, the Mediterranean, the Persian Gulf, and even the Baltic Sea. Moreover, Beijing's expanding supply of nuclear weapons can now reach Europe, which, in NATO's thinking, requires a rethinking of its approach to the Asian giant.
More painful for the alliance is the realization that China has made significant inroads into the European defense market. Recently, Serbian President Aleksandar Vucic announced his country's purchase of six Chinese-built CH-92A combat drones (UCAVs). This will make the Serbian army the first European military to use Chinese combat drones. Economically, too, China's rise in Europe is visible in its BRI-related cooperation with Italy, purchase of ports in Greece, extensive relations with Turkey, and establishment of the 17+1 mechanism, which involves Central and Eastern European states.
It can be argued that it is China that came to NATO and not the other way around. China could, indeed, serve as a driver for cohesion within the alliance, which over the past few years has seen internal strife among its member states. NATO was created to counter the Soviet Union on the European mainland, but it must now rise to the new "China reality." It will have to change its geographical scope and methods of activities.
Though that shift in thinking is taking place within NATO, the alliance remains attached to its vision and wishes to avoid casting China as an outright military enemy. It leaves open the possibility for cooperation, as statements by NATO General Secretary Jens Stoltenberg attest. In recent interviews, Stoltenberg said, "[NATO] does not see China as the new enemy," "This is not about moving NATO into the South China Sea," and "It's about taking into account that China is coming closer to us—in the Arctic, in Africa, investing heavily in our infrastructure in Europe, in cyberspace."
China does not pose a direct military threat right now, and that is unlikely to change any time soon. But there is an inescapable geopolitical dimension in which China becomes more active in the Arctic, the African continent, and the Indo-Pacific region. In addition, Beijing is negotiating a mammoth trade and economic cooperation treaty with Tehran that will give China the ability to position itself in the Persian Gulf and the Arabian Sea—a major artery for its oil supplies. All of this will require greater coordination and cohesion within NATO.
Critical changes to elements of NATO's vision could be forthcoming. As China's power grows, there will be a greater need for the establishment of a NATO-China Council, similar to what the alliance has had with Russia since 1997.
Perhaps deeper engagement with its Pacific partners—Australia, New Zealand, the Republic of Korea, Japan, and Mongolia—will become a necessity. Even a permanent military presence could be negotiated.
Some elements of this future strategy are already here. Stoltenberg raised the need for the alliance to take on a greater political role in world affairs and even to help nations of the Indo-Pacific compete with China's rise. "As we look to 2030, we need to work even more closely with like-minded countries like Australia, Japan, New Zealand, and [South] Korea to defend the global rules and institutions that have kept us safe for decades, to set norms and standards in space and cyberspace, on new technologies and global arms control," Stoltenberg said.
We are witnessing a trend toward a more global NATO in which the alliance's security agenda is no longer Europe- and North America-centric. This will take at least a decade. A shift in NATO's vision will also mean that Moscow and its activities in Eurasia will be deemed to be at a lower level of threat.
NATO will have to move eastward. This does not necessarily mean stationing permanent military installations or personnel across Asia, but the alliance will have to pay more attention to Chinese activities. Doing so will draw it closer to Asia and the Indo-Pacific in particular.
Author's note: first published at BESA Center