Canada has high levels of well-being but trade tensions and housing market pose risks
Canada is one of the OECD economies delivering the best outcomes for its citizens, according to a new OECD report presented in Ottawa today by OECD Chief of Staff and G20/G7 Sherpa Gabriela Ramos. Canada scores highly in all dimensions of the OECD's Better Life Index, especially in regards to self-reported well-being, personal security and health status. Canada is also undertaking several programmes to foster inclusive growth – with respect to childcare benefits, gender equality and social housing – in line with the OECD Framework for Policy Action for Inclusive Growth.
The 2018 OECD Economic Survey of Canada finds the macroeconomic situation to be broadly favorable, with low unemployment, inflation on target and growth expected to remain solid over 2018-19.
The greatest uncertainty weighing on the growth outlook stems from the possibility of new trade restrictions, principally in relation to the ongoing renegotiation of the North America Free Trade Agreement. The Survey points out that outcomes will depend on political decisions, notably in the United States, while showing that business investment is already being negatively affected. A second risk underlined in the Survey concerns the combination of elevated household debt and high housing prices, which could lead to a disorderly market correction, potentially reducing residential investment and household wealth and dampening consumption.
The Survey emphasises that the rapid growth of Canadian housing prices in recent years not only represents a macroeconomic risk but has also created affordability challenges that are most acute in fast-growing major cities. Since 2016, both the national and provincial governments have responded to housing market pressures with policies that have helped to cut the national average growth rate of real estate prices to 2.9% in the year to June 2018 from 14.2% in the previous twelve-month period. The government should monitor the effects of recent targeted regulations, paying close attention to high-debt, low-income borrowers most vulnerable to high debt-service loads as interest rates rise, the Survey says. It also recommends increasing the supply of affordable housing and better maintaining the existing social housing stock.
Much of the Economic Survey is devoted to improving inclusiveness for women, youth and older people. The report welcomes many of the efforts of the federal government to achieve more inclusive growth, including through the 2017 National Housing Strategy, the increase in parental leave benefits in the 2018 Budget and the establishment in 2017 of the Multilateral Early Learning and Child Care Framework. "Canada should continue leading by example and walk the extra mile to ensure inclusive labour outcomes for underrepresented groups such as women, youth and seniors. This will not only contribute to a more inclusive society, but also to a more productive economy, in the context of low productivity growth and the ageing of the population", Ms Ramos said.
The gender employment gap remains virtually unchanged since 2009, and women, particularly mothers, continue to earn significantly less than men, in part due to a large disparity in unpaid childcare responsibilities. Outside the province of Quebec, low (but increasing) rates of government support for childcare should be expanded considerably, as should incentives for fathers to take parental leave. Skills development among youth should be prioritised to arrest declining skills and weak wage growth among young males with low educational attainment. Improving labour market inclusion of Indigenous Peoples in Canada is another way to boost labour force participation and well-being, and the Survey argues that better alignment between federal and provincial Indigenous labour market programmes, targeted work experience, expanded access to higher education and rigorous monitoring and evaluation are all important.
Growth in old-age poverty is linked to the indexing of minimum public pensions to the consumer price index, which has meant that they have grown more slowly than earnings. This should be tackled through further increases in basic pension payments over time. Increasing the age of eligibility for public pensions, in line with life expectancy, would boost growth by increasing the employment rate of older Canadians still willing and able to work. This should be accompanied by greater flexibility in working arrangements for older workers.
The Survey also devotes special attention to Canada's immigration system, which has been highly successful, welcoming large numbers of immigrants from diverse backgrounds who contribute to the economic dynamism and cultural diversity of the country while maintaining high levels of social cohesion. With the introduction in 2015 of the Express Entry system, the focus has been on the selection of immigrants with higher levels of human capital and earnings prospects. Canada has also developed a range of successful settlement programmes and initiatives to facilitate immigrant integration.
To further enhance the benefits immigration generates for the Canadian economy, the Survey suggests increasing the weight given to skilled Canadian work experience in selection processes and prioritising applications from candidates with skilled work experience and relevant job offers before others. Canada should also expand bridge and mentoring programmes, which help immigrants with post-secondary credentials gain recognition and develop professional networks, and redirect resources for settlement programmes so that utilisation patterns better reflect needs. Immigration policy will also need to continue to strike a balance between maximising ease of integration through selection of highly skilled immigrants and maximising the welfare gains for migrants by supporting migration of less-skilled migrants.
On the key challenge of climate change – an area where Canada has scope to do better- the Survey welcomes the launch of the Pan-Canadian Framework on Clean Growth and Climate Change and recommends further steps by governments to progressively increase the carbon price, which would make it possible to reduce overlap between other measures and allow Canada's greenhouse gas abatement objectives to be met in the most efficient way.
The Survey also notes Canada's disappointing productivity growth, and reiterates past recommendations to close the gap with the OECD economies having the highest productivity levels. These include reducing barriers to entry in network industries and services as well as restrictions on internal trade.
Up to a Quarter of Jobs Expected to Change in Next Five Years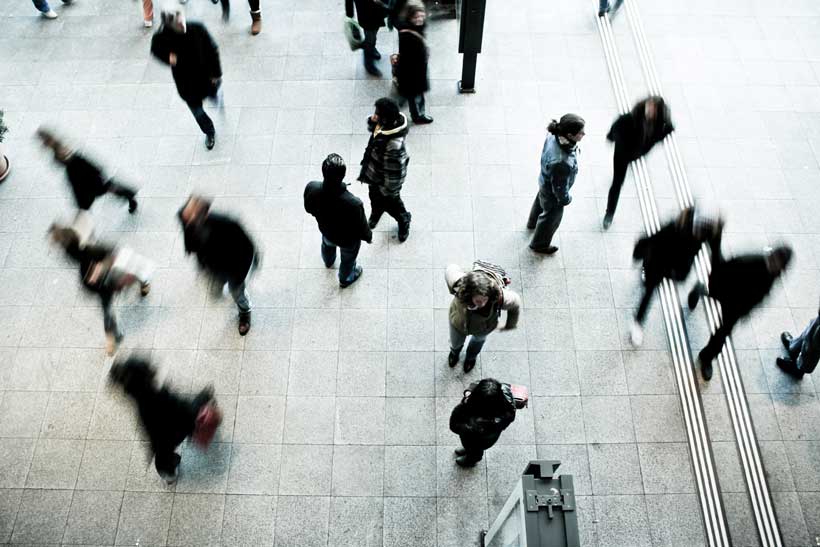 The Future of Jobs Report 2023 suggests that almost a quarter of jobs (23%) are expected to change in the next five years through growth of 10.2% and decline of 12.3%. According to the estimates of the 803 companies surveyed for the report, employers anticipate 69 million new jobs to be created and 83 million eliminated among the 673 million jobs corresponding to the dataset, a net decrease of 14 million jobs, or 2% of current employment.
Macrotrends, including the green transition, ESG standards and localization of supply chains, are the leading drivers of job growth, with economic challenges including high inflation, slower economic growth and supply shortages posing the greatest threat. Advancing technology adoption and increasing digitization will cause significant labour market churn, with an overall net positive in job creation.
"For people around the world, the past three years have been filled with upheaval and uncertainty for their lives and livelihoods, with COVID-19, geopolitical and economic shifts, and the rapid advancement of AI and other technologies now risks adding more uncertainty," said Saadia Zahidi, Managing Director, World Economic Forum. "The good news is that there is a clear way forward to ensure resilience. Governments and businesses must invest in supporting the shift to the jobs of the future through the education, reskilling and social support structures that can ensure individuals are at the heart of the future of work."
From the "robot revolution" to algorithm Armageddon?
While technology continues to pose both challenges and opportunities to labour markets, employers expect most technologies to contribute positively to job creation.
The fastest growing roles are being driven by technology and digitalization.Big data ranks at the top among technologies seen to create jobs, with 65% of survey respondents expecting job growth in related roles. The employment of data analysts and scientists, big data specialists, AI machine learning specialists and cybersecurity professionals is expected to grow on average by 30% by 2027. Training workers to utilize AI and big data will be prioritized by 42% of surveyed companies in the next five years, ranking behind analytical thinking (48%) and creative thinking (43%) in importance. Digital commerce will lead to the largest absolute gains in jobs: approximately 2 million new digitally enabled roles are expected, such as e-commerce specialists, digital transformation specialists, and digital marketing and strategy specialists.
At the same time, the fastest declining roles are also being driven by technology and digitalization, with clerical or secretarial roles including bank tellers, cashiers and data entry clerks expected to decline fastest.
The Future of Jobs Report 2023 suggests that tasks are seen as no more automated now than they were three years ago when the report was last published. About a third of tasks (34%) are currently automated, just 1% above the 2020 figure. Surveyed companies also revised down their expectations for further automation, to 42% of tasks by 2027, compared to 2020 estimates of 47% of tasks by 2025.
But while expectations of the displacement of physical and manual work by machines has decreased, reasoning, communicating and coordinating – all traits with a comparative advantage for humans – are expected to be more automatable in the future. Artificial intelligence, a key driver of potential algorithmic displacement, is expected to be adopted by nearly 75% of surveyed companies and is expected to lead to high churn – with 50% of organizations expecting it to create job growth and 25% expecting it to create job losses.
Rise of green, education and agriculture jobs
Investment in the green transition and climate-change mitigation, as well as increasing consumer awareness of sustainability issues are driving industry transformation and opening new opportunities in the labour market. The strongest net job-creation effects are expected to be driven by investments that facilitate the green transition of businesses, with more than half of respondents expecting it. As countries seek more renewable energy sources, roles including renewable energy engineers and solar energy installation and systems engineers will be in high demand.
Investment will also drive growth in more generalist sustainability roles, such as sustainability specialists and environmental protection professionals, which are expected to grow by 33% and 34% respectively, translating to growth of approximately 1 million jobs.
However, the largest absolute gains in jobs will come from education and agriculture. The report finds that jobs in the education industry are expected to grow by about 10%, leading to 3 million additional jobs for vocational education teachers and university and higher education teachers. Jobs for agricultural professionals, especially agricultural equipment operators, graders and sorters, are expected to see a 15%-30% increase, leading to an additional 4 million jobs.
Indeed, a Recruit Holdings company, finds that while demand for social jobs such as those in health and education have grown faster during the pandemic, these job openings are harder to fill than others.
"At Recruit, we believe we must continue to embrace AI and technology to help job seekers and employers as we navigate near-term macroeconomic headwinds and long-term labour market challenges," said Hisayuki "Deko" Idekoba, President, CEO and Representative Director of the Board of Recruit Holdings. "We expect a labour shortage to remain for many years ahead, across many sectors and particularly as the population ages. Therefore, it is essential that we identify new ways to simplify the hiring process to support a thriving economy and society where everyone can prosper together."
Increasing urgency for the reskilling revolution
Companies report that skills gaps and an inability to attract talent are the key barriers to transformation, showing a clear need for training and reskilling across industries. Six in 10 workers will require training before 2027 but only half of employees are seen to have access to adequate training opportunities today. At the same time, the report estimates that, on average, 44% of an individual worker's skills will need to be updated.
The gap between workers' skills and future business needs puts the onus on companies and governments to enable learning and reskilling opportunities. Government funding for skills training would help connect talent to employment, according to 45% of businesses surveyed.
For example, while there is continued growth in green jobs in the past four years, as indicated by additional research conducted by LinkedIn for this year's report, reskilling and upskilling towards green skills is not keeping pace.
"The sustained growth of green jobs is really great news, particularly for job seekers who are facing upheaval in the labour market," said Sue Duke, Head of Global Public Policy, LinkedIn. "But LinkedIn's data is clear that while there's strong demand for talent with green skills, people are not developing green skills at anywhere near a fast enough rate to meet climate targets. There is an opportunity for everyone to help turn this around. Governments must champion the green skills agenda and businesses can and must do more to equip their employees with the skills needed to deliver genuine environmental change."
In response to the cost-of-living crisis, 36% of companies recognize that offering higher wages could help them attract talent. Yet, companies are planning to mix both investment and displacement to make their workforces more productive and cost-effective. Four in five surveyed companies plan to invest in learning and training on the job as well as automating processes in the next five years. Two thirds of companies expect to see a return on investment on skills training within a year of the investment, whether in the form of enhanced cross-role mobility, increased worker satisfaction or improved worker productivity.
Strong cognitive skills are increasingly valued by employers, reflecting the growing importance of complex problem-solving in the workplace. The most important skills for workers in 2023 are seen to be analytical thinking and creative thinking, and this is expected to remain so in the next five years. Technological literacy, and AI and big data specifically, will become more important and company's skills strategies will focus on this in the next five years.
Faster reskilling is necessary – and possible. "Our research found that individuals without degrees can acquire critical skills in a comparable timeframe to those with degrees, highlighting the potential for innovative approaches such as industry micro-credentials and skills-based hiring to tackle skills gaps and talent shortages," said Jeff Maggioncalda, CEO, Coursera. "However, it will require collective action from public and private sectors to provide the affordable, flexible reskilling pathways at scale that displaced workers need to transition into jobs of the future."
"The latest findings in the Future of Jobs Report renew calls for action from all labour market stakeholders," said Sander van 't Noordende, CEO, Randstad. "Acceleration in digitalization, AI and automation are creating tremendous opportunities for the global workforce, but employers, governments and other organizations need to be ready for the disruptions ahead. By collectively offering greater skilling resources, more efficiently connecting talent to jobs and advocating for a well-regulated labour market, we can protect and prepare workers for a more specialized and equitable future of work."
Global Economy's "Speed Limit" Set to Fall to Three-Decade Low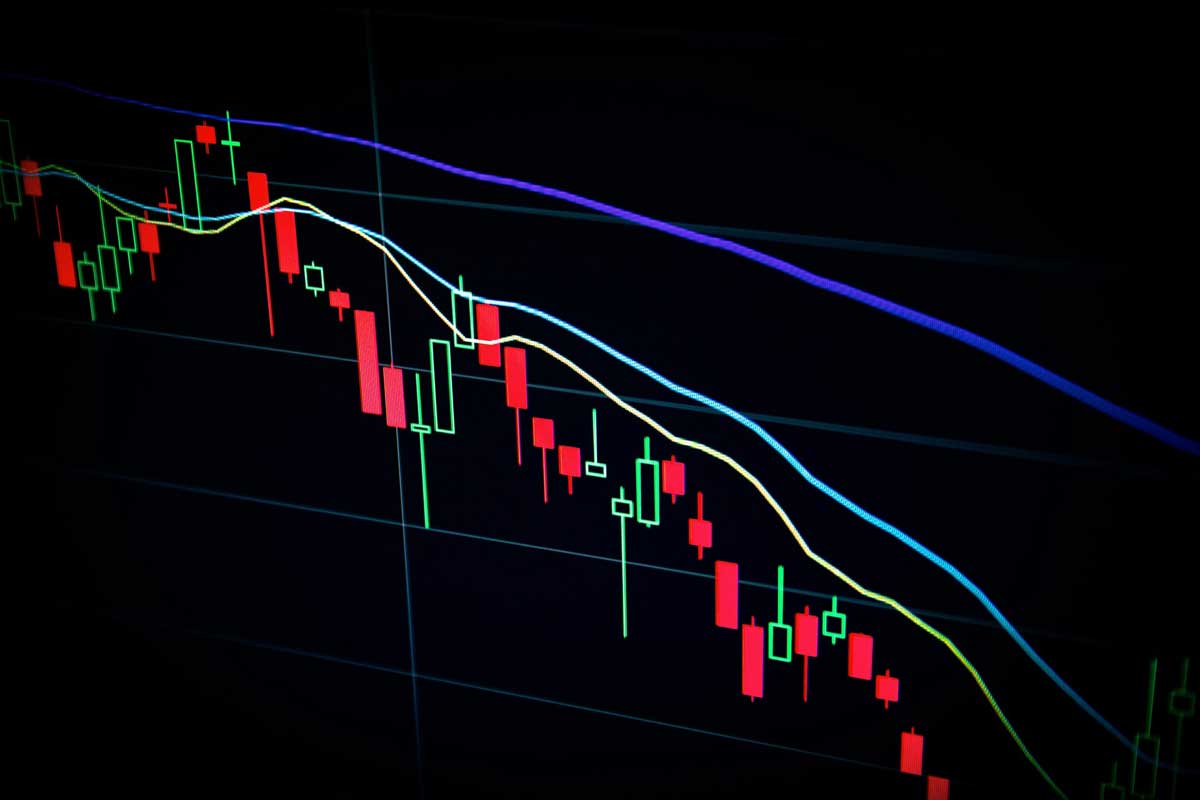 The global economy's "speed limit"—the maximum long-term rate at which it can grow without sparking inflation—is set to slump to a three-decade low by 2030. An ambitious policy push is needed to boost productivity and the labor supply, ramp up investment and trade, and harness the potential of the services sector, a new World Bank report shows.
The report, Falling Long-Term Growth Prospects: Trends, Expectations, and Policies, offers the first comprehensive assessment of long-term potential output growth rates in the aftermath of the COVID-19 pandemic and the Russian invasion of Ukraine. These rates can be thought of as the global economy's "speed limit."
The report documents a worrisome trend: nearly all the economic forces that powered progress and prosperity over the last three decades are fading. As a result, between 2022 and 2030 average global potential GDP growth is expected to decline by roughly a third from the rate that prevailed in the first decade of this century—to 2.2% a year. For developing economies, the decline will be equally steep: from 6% a year between 2000 and 2010 to 4% a year over the remainder of this decade. These declines would be much steeper in the event of a global financial crisis or a recession.
"A lost decade could be in the making for the global economy," said Indermit Gill, the World Bank's Chief Economist and Senior Vice President for Development Economics. "The ongoing decline in potential growth has serious implications for the world's ability to tackle the expanding array of challenges unique to our times—stubborn poverty, diverging incomes, and climate change. But this decline is reversible. The global economy's speed limit can be raised—through policies that incentivize work, increase productivity, and accelerate investment."
The analysis shows that potential GDP growth can be boosted by as much as 0.7 percentage points—to an annual average rate of 2.9%—if countries adopt sustainable, growth-oriented policies. That would convert an expected slowdown into an acceleration of global potential GDP growth.
"We owe it to future generations to formulate policies that can deliver robust, sustainable, and inclusive growth," said Ayhan Kose, a lead author of the report and Director of the World Bank's Prospects Group."A bold and collective policy push must be made now to rejuvenate growth. At the national level, each developing economy will need to repeat its best 10-year record across a range of policies. At the international level, the policy response requires stronger global cooperation and a reenergized push to mobilize private capital."
The report lays out an extensive menu of achievable policy options, breaking new ground in several areas. It introduces the world's first comprehensive public database of multiple measures of potential GDP growth—covering 173 economies from 1981 through 2021. It is also the first to assess how a range of short-term economic disruptions—such as recessions and systemic banking crises—reduce potential growth over the medium term.
"Recessions tend to lower potential growth," said Franziska Ohnsorge, a lead author of the report and Manager of the World Bank's Prospects Group. "Systemic banking crises do greater immediate harm than recessions, but their impact tends to ease over time."
The report highlights specific policy actions at the national level that can make an important difference in promoting long-term growth prospects:
Align monetary, fiscal, and financial frameworks: Robust macroeconomic and financial policy frameworks can moderate the ups and downs of business cycles. Policymakers should prioritize taming inflation, ensuring financial-sector stability, reducing debt, and restoring fiscal prudence. These policies can help countries attract investment by instilling investor confidence in national institutions and policymaking.
Ramp up investment: In areas such as transportation and energy, climate-smart agriculture and manufacturing, and land and water systems, sound investments aligned with key climate goals could enhance potential growth by up to 0.3 percentage point per year as well as strengthen resilience to natural disasters in the future.
Cut trade costs: Trade costs—mostly associated with shipping, logistics, and regulations—effectively double the cost of internationally traded goods today. Countries with the highest shipping and logistics costs could cut their trade costs in half by adopting the trade-facilitation and other practices of countries with the lowest shipping and logistics costs. Trade costs, moreover, can be reduced in climate-friendly ways—by removing the current bias toward carbon-intensive goods inherent in many countries' tariff schedules and by eliminating restrictions on access to environmentally friendly goods and services.
Capitalize on services: The services sector could become the new engine of economic growth. Exports of digitally delivered professional services related to information and communications technology climbed to more than 50% of total services exports in 2021, up from 40%in 2019. The shift could generate important productivity gains if it results in better delivery of services.
Increase labor force participation: About half of the expected slowdown in potential GDP growth through 2030 will be attributable to changing demographics—including a shrinking working-age population and declining labor force participation as societies age. Boosting overall labor force participation rates by the best ten-year increase on record could increase global potential growth rates by as much as 0.2 percentage point a year by 2030. In some regions—such as South Asia and the Middle East and North Africa—increasing female labor force participation rates to the average for all emerging market and developing economies could accelerate potential GDP growth by as much as 1.2 percentage points a year between 2022 and 2030.
The report also underscores the need to strengthen global cooperation. International economic integration has helped to drive global prosperity for more than two decades since 1990, but it has faltered. Restoring it is essential to catalyze trade, accelerate climate action, and mobilize the investments needed to achieve the Sustainable Development Goals.
Economic Diversification Away from Oil is Crucial for the Republic of Congo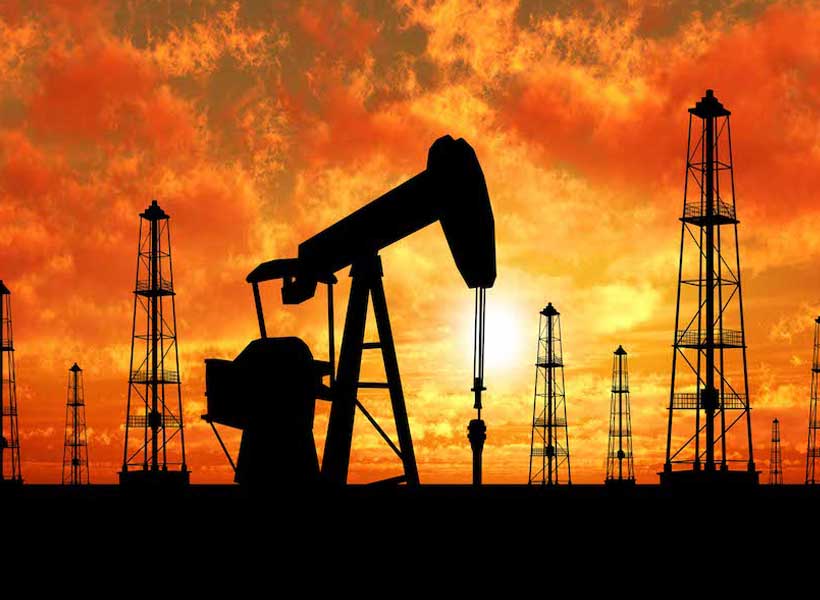 Economic diversification away from oil is crucial for reversing recent economic setbacks in the Republic of Congo and put the country on a pathway to long-term prosperity, says the World Bank in its latest Country Economic Memorandum report on the country.
The cost of over-reliance on oil has been painfully apparent in the past decade. A seven-year recession, induced by the end of the last oil-boom cycle, has led to a dramatic drop in income per capita, shrunk the size of the economy and weakened long-term growth prospects. While oil prices have surged more recently, returning Congo's economy to growth in 2022, the current development model is unlikely to deliver sustainable economic growth and productive jobs going forward.
Attaining sustainable development in Congo urgently requires efforts to diversify national assets, focusing on stronger institutions, development of human and physical capital, and a more balanced exploitation of natural resources, says the report, titled Congo's Road to Prosperity: Building Foundations for Economic Diversification.
"Congo's oil-driven growth model has run its course. In order to achieve its aspiration for a more diversified and inclusive model, it is crucial for Congo to strengthen its policy ambition and accelerate efforts to transition to a people-centered, diversified economy," said Korotoumou Ouattara, World Bank Resident Representative for the Republic of Congo.
The report highlights the urgency of diversification actions. Congo's oil production is expected to decline in the medium term due to the depletion of oil reserves and reduced external demand from the global transition to a low-carbon economy. While oil accounts for 40% of GDP, the sector employs only a fraction of the country's workforce, with three-quarters of Congolese employed in the informal sector. Underinvestment in health, education, and physical infrastructure, as well as weak government institutions underscore the limits of fossil fuel-driven growth and the importance of economic diversification.
It identifies ways in which Congo can achieve its economic diversification objectives and recommends policy reforms and investments in the following priority areas:
Remove barriers to competition by curbing state-owned enterprises' market dominance, encouraging private sector participation in the electricity and telecommunications sectors, and modernizing competition law and enforcement capacity.
Accelerate digital transformation by enabling private sector participation, developing regulatory and legal support for digital financial services and facilitating digital technology adoption, and building digital skills.
Improve the supply of reliable electricity by restoring profitability, invigorating regulation, and investing in transmission and distribution.
Enhance trade competitiveness and diversification by cutting tariffs, reviewing non-tariff measures, concluding regional trade negotiations, and strengthening local markets.
Improve logistics efficiency by scrutinizing public-private partnership contracts and adopting unified information technology for maritime trade.
Support ecotourism development by improving regulation and allocating funding to protect natural assets, strengthening regulatory and enforcement agencies, and expanding transport infrastructure and marketing.
"The recent oil price volatility is a strong reminder of the need for Congo to reduce its exposure to the boom-bust cycles of global commodity markets. Urgent policy actions to develop the non-oil sector, enable the private sector, and strengthen government institutions can help catalyze growth for a prosperous, resilient and sustainable future," said Vincent Belinga, lead author of the report.