Abused, trafficked, unwanted: A view on the U.S. migration policy development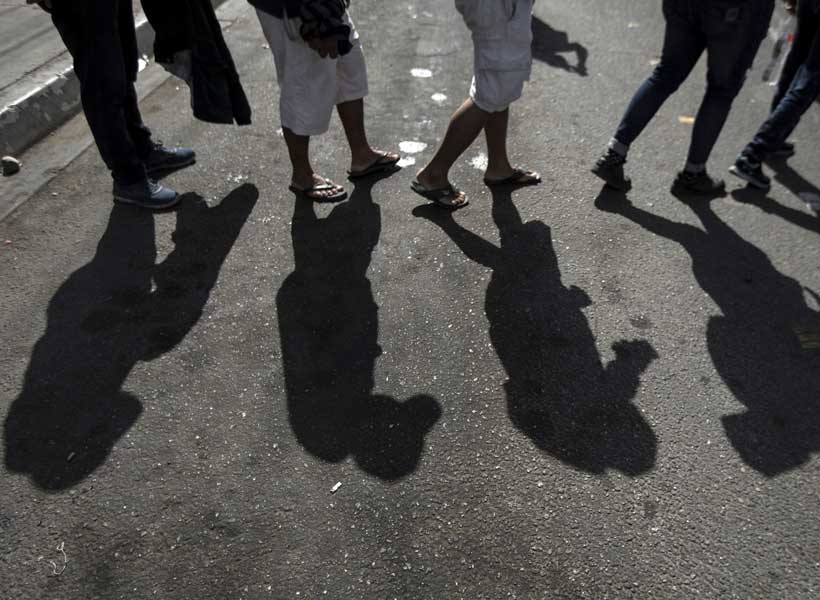 The US Department of State's Trafficking In Persons (TIP) Report was started in 2001 as a diplomatic means for the United States to communicate with other foreign governments on goals towards eliminating human trafficking. TIP is meant to facilitate dialogue with nations for anti-trafficking initiatives, as well as find resources on prevention, prosecution, and protection programs of human trafficking, highlighting the United States as a global leader in human rights and law enforcement. The TIP Report ranks countries based on a Tiers model ("2017 Trafficking in Persons Report"). The policy outputs and policy outcomes of TIP have been continuously debated within government, advocacy groups, and law enforcement (Kraft 6).
There are various critiques on the given Tiers system the Department of State's Trafficking in Persons Report (TIP) has used in the previous years. In the "Accountability Over Politics: Scrutinizing the Trafficking in Persons Report" hearing before the Subcommittee on Africa Global Health, Global Human Rights, and International Organizations of the Committee of Foreign Affairs through the House of Representatives during the 114th Congress, David Abramowitz, the Managing Director of Policy and Government Relations of Humanity United Action, has expressed concern on the Tiers model. Abramowitz believes Malaysia is exemplary of a nation praised for the betterment of the human trafficking when undoubtedly there is no accountability for the mass graves incident of 2015, where 130 dead bodies were found (United States 32). Ineffective measures of the tiers in the TIP Report reduce the diplomatic effectiveness of the mechanism, as embodied in both Thailand and Malaysia. Increased effort towards reform of Malaysia and Thailand's legal framework is needed. This could be achieved through the State Department, more specifically the embassies in Bangkok and Kuala Lampur and the Department's East Asia and Pacific Bureau. Congressional action could assist in the reform as well (United States 33).
In the Committee on Foreign Affairs' "Nomination of Rex Tillerson To Be Secretary of State," one of the commentaries to the Secretary of State included the notion that the current administration allowed political consideration to manipulate expert recommendations of the State Department's human rights and trafficking professionals, which contributed to the 'politically-driven' upgrade of countries like that of Cuba and Malaysia from the Tier 3 category to the Tier 2 Watch List (United States). According to the Honorable Susan Coppedge, Ambassador-at-Large for the Office to Monitor Trafficking in Persons of the US Department of State, as stated during the Committee on Foreign Relation's hearing for Review of the 2017 Trafficking in Persons Report, law enforcement services should be provided to human trafficking victims. Government involvement tends to instill fear in victims. In defense of Malaysia status change from Tier 2 watch to Tier 2, as prompted by Mr. Cardin, Coppedge states Malaysia has had quadrupled trafficking investigations increases from 158 to 581, as well as improvements in law enforcement measures on trafficking. Additionally, Senator Robert Menendez had been successful in uncovering the waiver report for Malaysia as well as other countries that are not allowed for disclosure by the Department of State. The Honorable John J. Sullivan, Deputy Secretary of State for the US Department of State, noted Ukraine's improvement to Tier 2 status as well as China's ineffectiveness to end slavery and trafficking downgraded it to Tier 3 (United States). Previous concerns and criticism regarding TIP from the "Demanding Accountability: Evaluating the 2015 Trafficking in Persons Report", House of Representatives hearing include concern on grade inflation and favoritism for certain countries through the Department of State tier ranking of the TIP.
To further elaborate upon the TIP Tier model, Tier 1 would include nations that meet the minimum standards to combat human trafficking, Tier 2 would include those making noticeable efforts towards the minimum standards, and Tier 3 would include those not making minimum standards and in danger of receiving sanctions, respectively (United States 2). Cuba had been noted as Tier 2 status for 2015, even with the legal permission for prostitution of 16 year old girls, being a top destination in the Western Hemisphere for child sex tourism, and not criminalizing labor trafficking (United States 3). Uzbekistan's government incites forced labor in the cotton industry on a daily basis, making it rather undeserving of Tier 2 status (United States 4). India as a Tier 2 is undeserving of its ranking as well, since it had been preventing trafficking victims and families whom had obtained T-visas to leave India (United States 27-28).
As professor Anis H. Bajrektarevic rightfully observed in his revealing work on the Justice-Home Affairs diplomacy, a very corruption (public sector of) is an elementary part of any THB business. "It is a (hidden and) seemingly victimless tradeoff between influence and gain" – as professor brilliantly defines corruption, that 'runs the engine'.
Hence, as founded by the United States Government Accountability Office (GAO), from the representation of the Trafficking Victims in Persons Act of 2000, federal agencies have inspected allegations of trafficking crimes, provided training and executed state and local initiatives to support investigations and prosecutions, and established organizational structures, agency-level goals, plans, or strategies. For instance, agencies have trained both new and current staff on investigating and prosecuting trafficking in persons crimes through their agency training academies and centers, provided Web-based training, and developed and disseminated guidance on case pursuance. Agencies have also made training initiatives at the state and local law enforcement levels, nongovernmental organizations, and the general public through a toll-free complaint line, newsletters, national conferences, and model legislation. Some agencies have established special units for continuing their antitrafficking duties. Federal agencies coordinate across agencies' investigations and prosecutions of trafficking crimes on a case-by-case basis, premised on individual needs per case, and established relationships among law enforcement officials across agencies.
The Department of Justice and Department of Health Services officials recognize the need to increase United States efforts to combat trafficking through more practical and cooperative strategies to identify trafficking victims. Previous GAO efforts on interagency relationship prove a strategic framework with shared goals, mutually reinforcing approaches, and compatible policies and actions to function across agency boundaries helps improve and sustain relationships among federal agencies dealing with national and cross agency jurisdiction issues ("Human Trafficking: A Strategic Framework Could Help Enhance the Interagency Collaboration Needed to Effectively Combat Trafficking Crimes."). Based on 2016 data collection from the GAO, it is questionable as to whether provisions are being fully effective.
"For 91 provisions, all responsible federal entities reported taking action to implement this provision. For 11 provisions, all responsible federal entities reported that they had not taken action to implement the provision. For 2 provisions, at least one of the responsible federal entities reported that they had not taken action to implement the provision or they did not provide a response. For 1 provision, none of the responsible federal entities provided a response ("Human Trafficking: Implementation of Related Statutory Provisions, Law Enforcement Efforts, and Grant Funding")."
The above provisions covered topics address human trafficking and related affairs, inclusive of victim services, management and information sharing, and procedural training. Agency officials gave various explanations for why there were no arrangements to implement provisions for which they were chosen as the lead or co-lead. To be rather frank, in three cases, officials cited funding was not appropriated for the activity. Federal, state, and local law enforcement officials and prosecutors interviewed by the GAO reported properly investigating and prosecuting human trafficking cases is challenging for many reasons, including lack of victim collaboration, limited available services for victims, and the problematic nature of identifying human trafficking victims. According to these representatives, victim service programs, such as those that offer mental health and substance abuse services, have helped improve victim cooperation.
The availability of services is limited. Federal, state, and local agencies have taken or are taking actions to address these challenges, such as increasing the obtain ability of victim services through grants and executing both training and public awareness initiatives. GAO identified 42 grant programs with awards made in 2014 and 2015 that may be used to combat human trafficking or to assist victims of human trafficking, 15 of which are planned for these purposes only. Although there are similarities among human trafficking grant programs, federal agencies have recognized processes to help avert unnecessary duplication. For instance, in response to endorsements in a previous GAO report, the Department of Justice requires grant candidates to expose any federal grants they are currently operating under as well as federal grants for which they have applied. Additionally, agencies participating in the grant making committee of the Senior Policy Operating Group (SPOG), an entity through which federal agencies unify their efforts to combat human trafficking, share grant solicitations as well as information on proposed grant awards. The SPOG effort allows other agencies to remark on proposed grant awards and determine whether they plan to award funding to the same organization ("Human Trafficking: Implementation of Related Statutory Provisions, Law Enforcement Efforts, and Grant Funding").
On the issue of child soldiers, The House Committee on Foreign Affairs 2017 hearing, "Winning the Fight Against Human Trafficking: The Frederick Douglas Reauthorization Act," affirms that child soldiers are largely affected by the human trafficking industry. The United States has been involved in helping curtail the use of child soldiers. The United States had ratified the United Nations treaty of 2002 which banned the use of children in conflicts. By mandate of ratification, all armed services branched implemented rules to not have underage soldiers in combat. United States' action on this matter was exemplary for other militaries to follow suite. In 2008, Congress had adopted the Child Soldiers Prevention Act as part of the Trafficking Victims Protection Reauthorization Act of 2008. Nevertheless, within the United States there is still a prevalence of sex trafficking of girls. The Federal Bureau of Investigation (FBI) had reported 60 percent nationwide range of trafficked girls were either from foster care or group homes. More transparency will be required for the allocation of funds towards improving efforts on the issue of child soldiers. The Frederick Douglass Trafficking Victims Prevention and Protection Reauthorization Act authorizes $130 million over four years to prevent human trafficking, protect victims, and better prosecution in the United States and overseas. The act limits the time a nation could be on the Tier 2 watchlist (United States).
In the "Child Soldier Prevention Act of 2017, H.R. 1191", sponsored by Representative Christopher Smith in the 115th Congress, it was mentioned that Congress' Victims of Trafficking and Violence Protections Act of 2000 would probably be the pivotal achievement on the issue of child soldiers. With the Trafficking Victims Protection Act (TVPA) of 2000, Congress made the Child Soldiers Prevention Act (CSPA) of 2008 part of the TVPA. Regulations included the TIP Report to have a listing of foreign governments which recruit and utilize child soldiers in their militias or government funded armed groups. The 2017 TIP Report identifies the Democratic Republic of the Congo, Mali, Nigeria, Somalia, South Sudan, Sudan, Syria, and Yemen as nations on the CSPA list ("Child Soldier Prevention Act of 2017" 7). TVPA restrictions on grants to nations began with TIP Report 2003 ("Child Soldier Prevention Act of 2017" 14).
Nations whom have used child soldiers as listed in the most recent TIP report are prohibited from receiving various forms of security assistance, including defense articles, global military education and training, peacekeeping operations programs, military financing, and the issuing of licenses for direct commercial sales of military equipment for child soldier recruitment purposes ("Child Soldier Prevention Act of 2017" 18-19). Relevant legislation oversight on the TIP Report includes closed hearings on the topic of human trafficking, commonly held by the Committee on Foreign Relations, in anticipation of the TIP's yearly release as well as commentaries post-publication in public hearings.
The House Foreign Affairs Committee, specifically its Subcommittee on Africa, Global Health, Global Human Rights, and International Organizations, has also hosted hearings on the TIP Report ("Child Soldier Prevention Act of 2017" 31). A bill from the 115th Congress to further modify requirements associated with the TIP Report, include H.R. 2200, the Frederick Douglass Trafficking Victims Prevention and Protection Reauthorization Act of 2017, which passed the House on July 12, 2017, and contains several changes to the TIP Report's country ranking process. Other bills introduced in the 115th Congress that, if passed, would modify requirements associated with the TIP Report include H.R. 436, the Human Trafficking Prioritization Act, S. 377, the Trafficking in Persons Report Integrity Act, H.R. 1191, the Child Soldier Prevention Act of 2017 and H.R. 2219 and S. 952, the End Banking for Human Traffickers Act of 2017 ("Child Soldier Prevention Act of 2017" 31).
In a statement at the 114th Congress, at a House of Representatives hearing entitled "Get It Right This Time: A Victims-Centered Trafficking in Persons Report," the following is established:
" While democracy does not guarantee the absence of slavery, and some struggling democracies and even democratic regimes have effectively fought trafficking, autocracy and weak or 'emerging' democracies are less equipped to tackle this horrific human rights challenge. Respecting the human rights, fundamental freedoms, and dignity in full of women, people in prostitution, and migrants, holding traffickers fully to account, and expunging corruption as the catalyst of human trafficking, are matters of governing justly. In particular, an independent judiciary, the rule of law, and a dynamic civil society are the markings of governments that are governing justly, and central to the success of modern day abolition efforts (United States 2)."
Witness protection under the Ministry of Justice had been found to be favorable, however there were still unaccounted for occurrences in Thailand. In 2015, Thailand did not allow traffickers' ships on land, allowing criminals to escape via ocean routes. There were also unaccounted for Rohingya passengers refused entry. A 'push-back' policy does not assist with combating human trafficking (United States 21). As the Myanmar elections were not free nor fair, political circumstances only escalate the higher risks of the Rohingya for human trafficking (United States 28-29).
Referencing the 114th Congress House of Representatives Committee on Foreign Affairs hearing "Accountability Over Politics: Scrutinizing the Trafficking In Persons Report", a statement released by Secretary of State John Kerry focused on the three P's of the TIP report: prosecuting traffickers, protecting and empowering victims, and preventing future trafficking crimes. The honorable Susan Coppedge, Ambassador-at-Large to the Department of State, voiced concern for the protection of domestic workers as well as 'corrupt or complicit officials' whom benefit from trafficking (United States 5). TIP staff members work in conjunction with individuals at embassies, posts abroad, and the US Department of State regional offices (United States 7). Coppedge asserts housing for girls rescued from trafficking should be provided by the United States (United States 20). There is only a small amount of prosecutions and convictions on foreign labor trafficking in the United States, which needs to be reformed. More to protect unaccompanied undocumented children, as well as further address roots of the problem, need to be made feasible (United States 30).
Bills relevant to TIP include the Frederick Douglass Trafficking Victims Prevention and Protection Reauthorization Act of 2017, H.R. 2200 ("Frederick Douglass Trafficking Victims Prevention and Protection Reauthorization Act of 2017"), The Trafficking in Persons Report Integrity Act, S. 377 ("Trafficking in Persons Report Integrity Act"), The Child Soldier Prevention Act of 2017, H.R. 1191 ("Child Soldier Prevention Act of 2017"), the End Banking for Human Traffickers Act of 2017, H.R. 2219 ("End Banking for Human Traffickers Act of 2017"), and the End Banking for Human Traffickers Act of 2017, S. 952 ("End Banking for Human Traffickers Act of 2017").
The Frederick Douglass Trafficking Victims Prevention and Protection Reauthorization Act of 2017, H.R. 2200, sponsored by Christopher Smith April 2017, had twenty-nine cosponsors from House of Representatives, which ensured approval through the House of Representatives. The twenty-nine cosponsors were Representatives Karen Bass, Edward R. Royce, Sheila Jackson Lee, Susan W. Brooks, Lois Frankel, Ann Wagner, Tony Cardenas, Ted Poe, Ryan A. Costello, David N. Cicilline, Brad Sherman, Daniel M. Donovan, Jr., Patrick Meehan, Lynn Jenkins, Susan A. Davis, Salud O. Carbajal, Gwen Moore, Dwight Evans, Denny Heck, James P. McGovern, Tulsi Gabbard, Alcee L. Hastings, Raul M. Grijalva, Kristi L. Noem, Barbara Comstock, Luke Messer, David Young, Erik Paulsen, and Carolyn B. Maloney. This bill states that instead of only the President, the Secretary of Health and Human Services has the authority to award grants to local education agencies, in partnership with nonprofit agencies for awareness services. H.R. 2200 further ensures priority funding for lodging and accommodation purposes that lack policies on child sexual exploitation, and calls for making certain the United States does not fund human trafficking. H.R. 2200 calls upon credible evidence on nations' human trafficking reform progress. Additionally, airport personnel should identify and report human trafficking victims ("Frederick Douglass Trafficking Victims Prevention and Protection Reauthorization Act of 2017").
The Trafficking in Persons Report Integrity Act, S.377, was introduced in 2017 by Senator Robert Menendez, and cosponsored by five Senators, including Marco Rubio, Tim Kaine, Cory Gardner, Rob Portman, and Christopher Coons. The bill aims to amend the Trafficking Victims Protection Act of 2000 to clarify standards upon which countries are held accountable for the TIP Report tier ranking model, as well as other purposes related to concrete measures taken towards ending human trafficking. The S.377 amendment includes identifying 'concrete actions' and 'credible evidence' towards improving the epidemic of human trafficking. Additionally, reports on the amounts of loans towards Tier 2 and Tier 3 countries are to be submitted to the Chairman and Ranking Member of the Committee of Foreign Relations sections in the Senate as well as the House of Representatives, to be distributed by the Secretary of the Treasury ("Trafficking in Persons Report Integrity Act").
The Child Soldier Prevention Act of 2017, H.R. 1191, was sponsored by Representative Christopher Smith, and cosponsored by Representatives Frederica Wilson, Randy Hultgren, James P. McGovern, and Randy K. Weber, Sr. The purpose of this bill would be to ensure operative enactment of the Child Soldier Prevention Act of 2008 and hold régimes responsible for having children part of armed conflict, whether that may be as soldiers, servants, or sex slaves. H.R. 1191 also prohibits the selling of armament to nations that look favorably upon the utilization of child soldiers ("Child Soldier Prevention Act of 2017").
The End Banking for Human Traffickers Act of 2017, H.R. 2219, was sponsored by Representative Edward Royce, and cosponsored by Representatives William Keating, Carolyn Maloney, Mia Love, Patrick Meehan, Brian Fitzpatrick, and Kyrsten Sinema. H.R. 2219 aims for including the financial industry to assist with combating human trafficking. The purpose would be to resolve and ensure financial accountability of funding towards human trafficking through means such as the Interagency Task Force to Monitor and Combat Human Trafficking ("End Banking for Human Traffickers Act of 2017"). H.R. 2219 is not to be confused with S.952, which is of the same bill title. The End Banking for Human Traffickers Act of 2017, S. 952, was sponsored by Senator Elizabeth Warren, and cosponsored by Senators James Lankford and Marco Rubio. S. 952 is an amendment to the Victims of Trafficking and Violence Protection Act of 2000 to include the Secretary of the Treasury within the President's Interagency Task Force to Monitor and Combat Trafficking. This task force is responsible to submitting recommendations to Congress for revising anti-money laundering programs to target money washing found in the human trafficking industry. The Federal Financial Institutions Examinations Council examines processes to improve anti-money laundering programs to combat human trafficking actions and referrals for potential human trafficking cases to the appropriate law enforcement agencies. S. 952 also establishes that the Department of Justice must report both efforts to eliminate money laundering on to human trafficking, and the quantity of formal examinations, custodies, allegations, and criminal offenses in money washing cases related to human trafficking ("End Banking for Human Traffickers Act of 2017").
Overall, the TIP Report of 2017 of the Department of State has shown improvement from previous report versions, but is still in need of amendments to address misdemeanors found within the Tier ranking system of nations as well as preferential agreements on the issue of allocation of funding. In defense of efforts made by the Department of State, on September 14, 2017, the Department awarded $25 million to the Global Fund to End Modern Slavery, through the Office to Combat and Monitor Trafficking of Persons. The Global Fund to End Modern Slavery is a non-profit organization focused on developing public-private partnerships to decrease modern slavery (Tillerson). However, a true dedication to the cause of human trafficking, although wanted by many advocacy member groups as well as Congressional members, is a decision today mainly influenced by the executive branch's priorities. As Secretary of State Rex Tillerson stated in his nomination hearing, "Nomination of Rex Tillerson To Be Secretary of State", his commitment to end human trafficking is only to the extent that is compliant with the policies and law preferences of President-elect Donald Trump. This response was given various times throughout the report, inclusive of a specific interlude question on the seafood industry, raising numbers of illegal, unreported and unregulated fishing, the need for transparency measures in the fishing industry, and human trafficking (United States). More information on United States' legislation on the TIP Report could be found if there were public accessibility to Closed Hearings' materials as well as other confidential material Congressional staffers have access to, such as that of the "CLOSED: Preparing for the Trafficking in Persons Report" of June 2017 (United States).
The Unabashed Irony of the UNSC Reforms
The war in Ukraine has prompted multiple factors to breach the historical course. Oil prices have flickered near record highs, commodity valuations are through the roof, and global inflation is untenable. A robust western response to the Russian invasion is a rare display of western concord, not seen since the end of World War II. The waning neutrality of Finland and Sweden is the recent chapter in this NATO vs Russia saga. Nevertheless, conflicts as such are nothing new to global diplomacy. A recap of the yesteryears enlists multiple examples of Russian brutality – from Georgia to Chechnya to Ukraine to Syria. However, the dialled-up reaction to the invasion today is somewhat eccentric; divergent from the traditional path of diplomacy and instead focused on the economic (and political) derailment. Tough sanctions were already biting hard, pushing Russia on the verge of an international default – the first in decades. Adding weight to injury, the United Nations General Assembly (UNGA) convened earlier to reform the decades-old system of veto of the United Nations Security Council (UNSC).
The consensus vote now dictates a supplementary meeting to defend any vetos cast in the Council. Since its inception, five permanent members of the Security Council – the US, UK, France, Russia, and China – can cast a veto to block any resolution presented in the Council. Now, the General Assembly must meet within ten days of any veto cast in the Security Council to demand an explanation from the veto casting member. In theory, the reform is intended to ask for an explanation from the big five regarding their regular abuse of veto power. However, it hardly curbs the power of the big five when it comes to utter disregard for international law or advancing barbaric allies. The Russian invasion of Ukraine has kickstarted this odd trail towards accountability in the Security Council. Curiously, Russia would not be in the hot seat much longer. The United States, on the other hand, has a long-winded history of power abuse.
While the veto of the Russian envoy has incensed the western bloc, the US has consistently used its veto to guard allies from accountability for their inhuman conduct. In 1977, the US blocked sanctions against the apartheid regime in South Africa. An authoritarian government that programmed actual death squads to detain, torture, and murder the black community. Mr. Joe Biden recently casually tossed the word 'genocide' to describe the atrocities of Russia in Ukraine. However, he failed to mention the cruelties inflicted by his own nation. His convoy to the UN delivered an emotional spiel when the Russian envoy vetoed the resolution. "Russia cannot veto accountability," she said. Well let us unravel the convoluted history of human rights abuse and the misuse of veto power by the United States.
Since 1989, the US has cast three vetos to defend its own illegal invasions. Exactly how destructive were these invasions? According to a Senior US Defence Intelligence Agency, the first 24 days of Russia's bombing of Ukraine were less catastrophic than the first 24 hours of US bombing in Iraq in 2003. Since 2001, the US (and its allies) have dropped over 337,000 bombs and missiles – 46 per day – on nine countries. A UN assessment mission reported that the US-led campaign against the Islamic State of Iraq and Syria (ISIS) was the heaviest bombing anywhere in decades. The report also counted 40,000 verified civilian deaths in Iraq and Syria. I haven't even discussed Afghanistan, Vietnam, or Panama. I have even skipped past the US proxy wars in Angola and Zimbabwe. The brutality of the United States is the fact that makes this UNSC reform a joke in the guise of hypocrisy.
The United States cast 25 of the last 30 vetos to defend Israel from international condemnation. According to data published by the United Nations Office for the Coordination of Humanitarian Affairs (OCHA), about 5,600 Palestinians were murdered between 2008 and 2020, while nearly 115,000 were injured. Last year alone, the 11-day Israel-Palestine war killed 275 Palestinian civilians – including 61 children and 35 women. The war decimated about 94 buildings in Gaza and displaced over 72,000 Palestinians. How did the law-abiding US respond to such human rights abuse? The so-called ethical United States blatantly blocked the UNSC joint statement – three times in a single week. Imposing sanctions on Russia while supplying military aid to Israel, it doesn't take a genius to grasp the duplicity of the United States at display.
In my opinion, the UNSC reform would not change anything for the better. Sure, this stipulation could guilt-trip Russia into embarrassment. But an explanation of a veto would unlikely deter seasoned diplomats, rendered blasé about the atrocities inflicted by their nation, from justifying their abuse of power. The US, for instance, would only resort to lexical gimmicks in its defense of Israel. "Right to defend itself" has been the general parlance of the US to describe the Israeli genocide in Palestine. I do not doubt that the US (and the rest of the big five) have skilled envoys to weave emotional speeches and complex jargon to justify vetos in the Security Council. It is only a matter of time before this explanatory bid would be nothing but a PR segment to further the agenda of mocking international law. Nonetheless, it is funny how once the tables are turned, the veto seems an inconvenience rather than the traditional hedge against the backlash. I am particularly enjoying how the US is finally feeling the folly of its ways.
Russia-Ukraine War, China and World Peace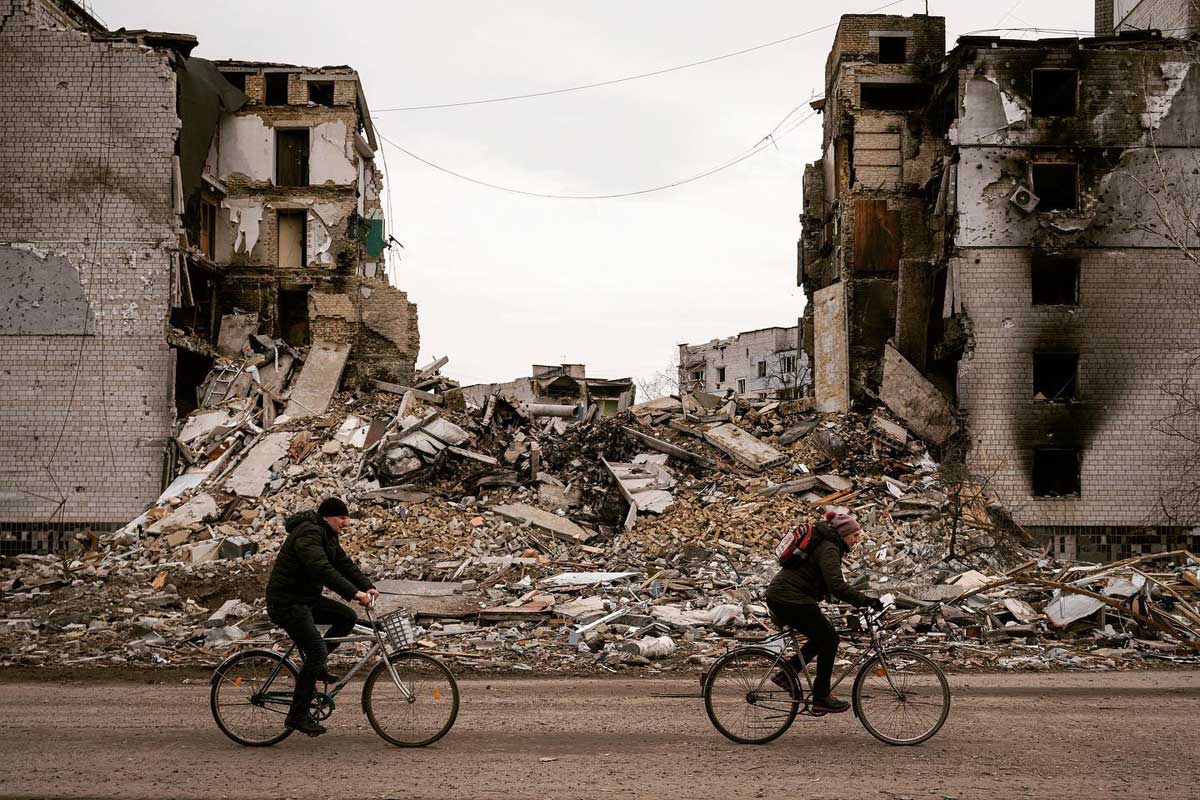 On May 3, when asked about the possible causes of the Ukrainian tragedy, His Holiness Pope Francis speculated about an "anger" probably "facilitated initially by NATO's barking at Russia's door. I cannot say whether this anger was provoked, but it was probably facilitated".
What do the Pope's words mean? In short, they mean that in international relations – of which the Holy See is Master of the Art – two things count: respect for the other and ignorance. The former is to be always placed as a founding element of peace, the latter is to be eradicated, especially in countries like Italy and in many others, as a factor of war.
Why was the Soviet Union respected and why the same respect and consideration is not owed to Russia? Why with the Soviet Union, after the normalisation of the Prague Spring, did a still divided but wise Europe (today, instead, united only by the banks' and bankers' money) and a sharp-witted West, with Russia's agreement, launch the Helsinki Conference on Security and Cooperation in Europe? Why instead did a powerless Europe, a semi-colony of the United States of America – with the UK as the 51st star on its flag – together with the White House, pretend not to see what was happening in Ukraine? Why did they turn a blind eye to this conflict, which has been going on since 2014, and fomented the rise to power of people who, by inciting hatred against Russia, were under the illusion that NATO would come to their aid, turning Europe into a pool of blood for their purposes?
Do some people probably believe that Russia is still that of Yeltsin, ready to open up – in every sense – to the first master coming along? These are the cases in which respect is lacking and ignorance triumphs.
As to an example of ongoing and consistent respect in foreign affairs, it is useful to comment on a recent speech delivered on April 21 by China's President Xi Jinping, which developed several points.
He pointed out that, for over two years, the international community has made strenuous efforts to meet the challenge of COVID-19 and promote economic recovery and development in the world. He added that the difficulties and challenges show that the international community has a shared future for better or for worse, and that the various countries must strive for peace, development, and win-win cooperation so as to work together and tackle the different problems that gradually emerge on the scene.
With a view to facing the health emergency, China has provided over 2.1 billion vaccine doses to over 120 countries and international organisations and it will continue to make the pledged donations of 600 million doses to African countries and 150 million doses to the countries of the Association of South-East Asian Nations (ASEAN) to proactively help bridge the vaccine gap.
With specific reference to the economic recovery, President Xi Jinping pledged to keep on building an economy open to the world, strengthening macroeconomic policy coordination and preserving the stability of industrial and supply chains, as well as promoting balanced, coordinated and inclusive development globally. He said: "People need to be put first and development and social welfare must be prioritised. It is important to promote pragmatic studies in priority areas such as poverty reduction, security, food, development finance and industrialisation, as well as work on solving the issue of unbalanced and insufficient development, and move forward by establishing job creation initiatives."
With regard to the recent war clashes, President Xi Jinping deems necessary to jointly safeguard world peace and security. I wish to add that the Cold War-style mentality – what is happening in Ukraine, i.e. the West disrespecting Russia, considering it an enemy as in the past, but not as strong as in the days of the CPSU – can only undermine world peace. Hegemonism aimed at conquering Eurasia – as the land that holds the remaining raw materials on the planet – and the policy of the strongest country can only undermine world peace. The clash of blocs can only worsen the security challenges of the 21st century.
Why, while the Warsaw Pact (of which the People's Republic of China was never a member and never wanted to be a member) was dissolved, did the same not happen with NATO? China has always wanted to promote world peace, never wanting to be part of aggressive and barking alliances.
China pledges to advance the vision of common, integrated, cooperative and sustainable security and to jointly preserve world peace and security. It pledges to respect all countries' sovereignty and territorial integrity; to pursue non-interference in other countries' internal affairs, and to respect the development path and social system chosen by peoples. It pledges to abide by the aims and principles of the UN Charter; to reject the warmongering mentality (opposing the good countries by default vs. the bad ones conventionally); to oppose unilateralism and to reject the policy of bloc confrontation. China takes all countries' security concerns and legitimate interests into account. It pursues the principle of indivisible responsibilities and builds a balanced and effective security architecture. It opposes one country seeking its own security by fomenting insecurities in the others. China seeks dialogue and consultation, as well as peaceful solutions to inter-State differences and disputes. It supports all efforts for the peaceful settlement of crises. It refrains from double standards and rejects the arbitrary use of unilateral extraterritorial sanctions and jurisdictions.
It is crucial to adopt a comprehensive approach to maintain security and respond together to regional disputes and planetary challenges such as terrorism, climate change, cybersecurity and biosecurity.
Global governance challenges must be addressed together. The world countries are on an equal footing when it comes to sharing fortunes and misfortunes. It is unacceptable to try to throw anyone overboard. The international community is currently a sophisticated and integrated device. Removing one of its components makes it very difficult for it to function, to the detriment of the party that is deprived by others of its own guarantees that call into question the very existence of a State – such as trying to deploy nuclear warheads a few kilometres from a capital city.
Only the principles of broad consultation, joint contribution and shared benefits can promote the common values of humanity, foster exchanges and inspire reciprocity between different civilisations. No one should believe to be better than another by divine grace or manifest destiny.
True and genuine multilateralism must be pursued and the international system centred on the United Nations and the world order based on international law must firmly be preserved. Great countries, in particular, must set an example in terms of respect for equality, cooperation, credibility and the rule of law to be worthy of their greatness.
In ten years of President Xi Jinping's leadership, Asia has maintained overall stability and achieved fast and sustained growth, thus creating the "Asian miracle". If Asia does well, the whole world will benefit. Asia has continued to strive to develop, build and maintain its strength, i.e. the basic wisdom that makes the continent a stabilising anchor of peace, an engine of growth and a pioneer of international cooperation.
These achievements come from as far back as the aforementioned Chinese refusal to join aggressive military blocs. They are based on the Five Principles of Peaceful Coexistence drafted by Prime Minister Zhou Enlai on December 31, 1953, published on April 29, 1954, and reaffirmed at the Bandung Conference on April 18-24, 1955: (i) mutual respect for each other's territorial integrity and sovereignty; (ii) mutual non-aggression; (iii) mutual non-interference in each other's internal affairs; (iv) equality and cooperation for mutual benefit; (v) peaceful coexistence.
They are based on the Eight Principles for Foreign Aid and Economic and Technical Assistance proposed by the aforementioned Zhou Enlai before the Somali Parliament on February 3, 1964, which became the emblem of China's presence in Africa: (i) China always bases itself on the principle of equality and mutual benefit in providing aid to other nations; (ii) China never attaches any conditions or asks for any privileges; (iii) China helps lighten the burden of recipient countries as much as possible; (iv) China aims at helping recipient countries to gradually achieve self-reliance and independent development; (v) China strives to develop aid projects that require less investment but yield quicker results; (vi) China provides the best-quality equipment and materials of its own manufacture; (vii) in providing technical assistance, China shall ensure that the personnel of the recipient country fully master such techniques; (viii) Chinese experts are not allowed to make any special demands or enjoy any special amenities.
Over the last ten years President Xi Jinping has successfully applied the Chinese doctrine in international relations, following and implementing his country's multi-millennial traditions of diplomacy. ASEAN's central place and role in the regional architecture has been strengthened in Asia, preserving the order that takes all parties' aspirations and interests into account. Each country, whether large or small, powerful or weak, inside or outside the region, contributes to the success of Asia's development, without creating war frictions. Each country follows the path of peace and development, promotes win-win cooperation and builds a large family of Asian progress.
The ASEAN countries are the following: Brunei, Cambodia, Indonesia, Laos, Malaysia, Myanmar (Burma), Philippines, Singapore, Thailand, Vietnam (Papua New Guinea and East Timor as observers).
Furthermore, the fundamentals of China's economy – its strong resilience, huge potential, ample room for manoeuvre and long-term sustainability – remain unchanged. They will provide great dynamism for the stability and recovery of the world economy and wider market opportunities for all countries.
The People's Republic of China will be fully committed to its new development rationale. It will step up the establishment of a new growth paradigm, and redouble its efforts for high-quality development. China will promote high standards; expand the catalogue for the creation of new computer software; improve investment promotion services and add more cities to the comprehensive pilot programme for opening up the service sector.
China will take concrete steps to develop its pilot free trade zones and the Hainan Free Trade Port will be in line with high-standard international economic and trade rules and will move forward with the institutional opening process.
China will seek to conclude high-level free trade agreements with more countries and regions and will proactively endeavour to join the Comprehensive and Progressive Agreement for Trans-Pacific Partnership (CPTPP) and the Digital Economy Partnership Agreement (DEPA).
China is moving forward with the Silk Road (Belt and Road) cooperation to make it increasingly high-level, sustainable and people-centred. China will firmly follow the path of peaceful development and will always be a builder of world peace, as well as a contributor to global development and a defender of the international order.
Over the last ten years, under President Xi Jinping's leadership, the People's Republic of China has been following the old Chinese saying: "Keep walking and you will not be discouraged by a thousand miles; make steady efforts and you will not be intimidated by a thousand tasks".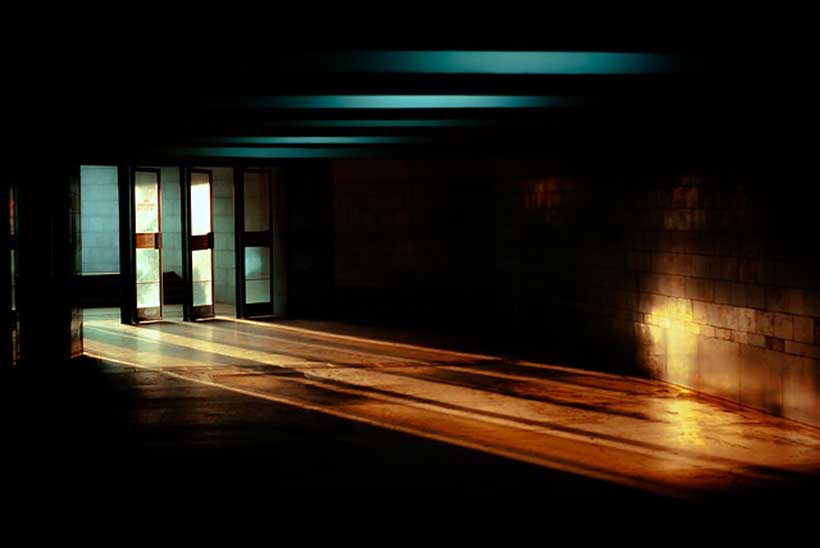 The brutality of ethnic cleansing is complete. It does not distinguish between mother and son, young and old, child or adult. It goes about its gruesome business without conscience or moral compensation. It is the conversion of man into an unthinking beast. It is Putin, Zelensky, Modi and Xi Jinping … all rolled into one. It is us. The seed is there, needing only fertile soil to germinate.
The EU announces more aid to Ukraine — mostly military aid; the US announces more aid to Ukraine — mostly military aid. The Ukrainians saying 'we will never surrender' continue to fight. The Russians asking for talks are not backing down. Ukraine's real value to the world is as an exporter of grain which helps to stabilize grain prices. Feeding a war therefore, runs counter to such stability.
On the heels of covid and its inflationary fallout, who wants a rise in food prices? Not India, not Africa, not the EU and Russians are already feeling the pinch. Perhaps grain exporters in North America could be an exception. Yet at what cost?
According to the UN Secretary General, Antonio Guterres, the Security Council failed to prevent the war or to end it. How can it when the most influential member and its European allies are busy funding it?
Human strife is displayed on almost every continent. Stone throwing at ultra-nationalists by Palestinians after Friday prayers is a routine accompanied sometimes by tragedy. One side provokes, the other side retaliates. Stones are thrown, fights breakout. The authorities respond and more Palestinians are killed — fifteen last Wednesday. Is this the big story in Israel? Of course not.
A TV report accused millionaire Naftali Bennet, the current prime minister, of extravagant expenditure from the public purse at his home, which currently serves as his official residence.
Mr. Bennett disclosed that $26,400 of taxpayer money was spent on his home each month including a $7,400 food bill. His defense avers that his conduct is within the rules and that his predecessor Benjamin Netanyahu spent, on average, $84,300 per month during his tenure.
Noting his efforts at parsimony, he pointed out he did not employ a cook as he is entitled to. Instead, the family sent out to restaurants, presumably the best ones, to have food delivered. Sensitive to the criticism, he states he will henceforth pay for all the food from his own picket.
Sara Netanyahu, his predecessor's wife, had to admit misusing public funds during a similar scandal and was obliged to pay a $15,000 fine. The prime minister is paid $16,500 per month — average monthly salary in Israel is $3,500.
Plus ça change …