Abused, trafficked, unwanted: A view on the U.S. migration policy development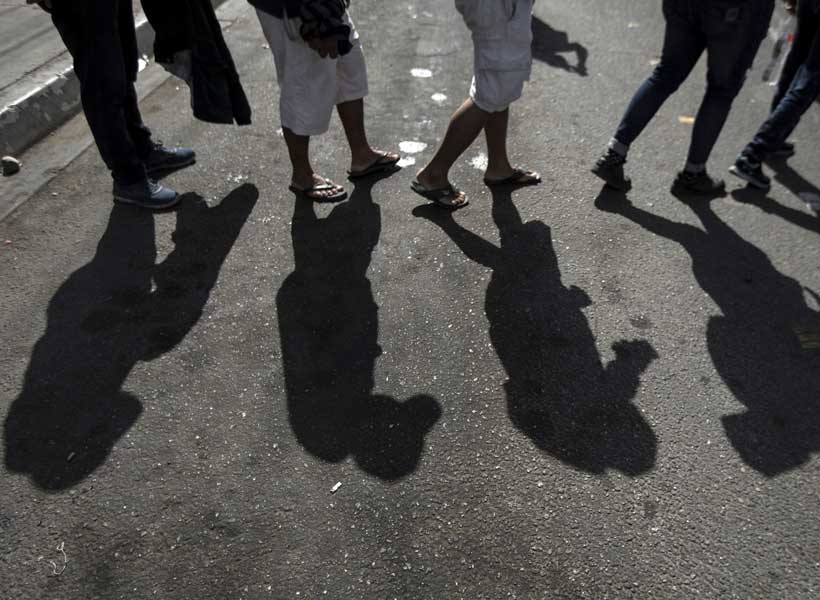 The US Department of State's Trafficking In Persons (TIP) Report was started in 2001 as a diplomatic means for the United States to communicate with other foreign governments on goals towards eliminating human trafficking. TIP is meant to facilitate dialogue with nations for anti-trafficking initiatives, as well as find resources on prevention, prosecution, and protection programs of human trafficking, highlighting the United States as a global leader in human rights and law enforcement. The TIP Report ranks countries based on a Tiers model ("2017 Trafficking in Persons Report"). The policy outputs and policy outcomes of TIP have been continuously debated within government, advocacy groups, and law enforcement (Kraft 6).
There are various critiques on the given Tiers system the Department of State's Trafficking in Persons Report (TIP) has used in the previous years. In the "Accountability Over Politics: Scrutinizing the Trafficking in Persons Report" hearing before the Subcommittee on Africa Global Health, Global Human Rights, and International Organizations of the Committee of Foreign Affairs through the House of Representatives during the 114th Congress, David Abramowitz, the Managing Director of Policy and Government Relations of Humanity United Action, has expressed concern on the Tiers model. Abramowitz believes Malaysia is exemplary of a nation praised for the betterment of the human trafficking when undoubtedly there is no accountability for the mass graves incident of 2015, where 130 dead bodies were found (United States 32). Ineffective measures of the tiers in the TIP Report reduce the diplomatic effectiveness of the mechanism, as embodied in both Thailand and Malaysia. Increased effort towards reform of Malaysia and Thailand's legal framework is needed. This could be achieved through the State Department, more specifically the embassies in Bangkok and Kuala Lampur and the Department's East Asia and Pacific Bureau. Congressional action could assist in the reform as well (United States 33).
In the Committee on Foreign Affairs' "Nomination of Rex Tillerson To Be Secretary of State," one of the commentaries to the Secretary of State included the notion that the current administration allowed political consideration to manipulate expert recommendations of the State Department's human rights and trafficking professionals, which contributed to the 'politically-driven' upgrade of countries like that of Cuba and Malaysia from the Tier 3 category to the Tier 2 Watch List (United States). According to the Honorable Susan Coppedge, Ambassador-at-Large for the Office to Monitor Trafficking in Persons of the US Department of State, as stated during the Committee on Foreign Relation's hearing for Review of the 2017 Trafficking in Persons Report, law enforcement services should be provided to human trafficking victims. Government involvement tends to instill fear in victims. In defense of Malaysia status change from Tier 2 watch to Tier 2, as prompted by Mr. Cardin, Coppedge states Malaysia has had quadrupled trafficking investigations increases from 158 to 581, as well as improvements in law enforcement measures on trafficking. Additionally, Senator Robert Menendez had been successful in uncovering the waiver report for Malaysia as well as other countries that are not allowed for disclosure by the Department of State. The Honorable John J. Sullivan, Deputy Secretary of State for the US Department of State, noted Ukraine's improvement to Tier 2 status as well as China's ineffectiveness to end slavery and trafficking downgraded it to Tier 3 (United States). Previous concerns and criticism regarding TIP from the "Demanding Accountability: Evaluating the 2015 Trafficking in Persons Report", House of Representatives hearing include concern on grade inflation and favoritism for certain countries through the Department of State tier ranking of the TIP.
To further elaborate upon the TIP Tier model, Tier 1 would include nations that meet the minimum standards to combat human trafficking, Tier 2 would include those making noticeable efforts towards the minimum standards, and Tier 3 would include those not making minimum standards and in danger of receiving sanctions, respectively (United States 2). Cuba had been noted as Tier 2 status for 2015, even with the legal permission for prostitution of 16 year old girls, being a top destination in the Western Hemisphere for child sex tourism, and not criminalizing labor trafficking (United States 3). Uzbekistan's government incites forced labor in the cotton industry on a daily basis, making it rather undeserving of Tier 2 status (United States 4). India as a Tier 2 is undeserving of its ranking as well, since it had been preventing trafficking victims and families whom had obtained T-visas to leave India (United States 27-28).
As professor Anis H. Bajrektarevic rightfully observed in his revealing work on the Justice-Home Affairs diplomacy, a very corruption (public sector of) is an elementary part of any THB business. "It is a (hidden and) seemingly victimless tradeoff between influence and gain" – as professor brilliantly defines corruption, that 'runs the engine'.
Hence, as founded by the United States Government Accountability Office (GAO), from the representation of the Trafficking Victims in Persons Act of 2000, federal agencies have inspected allegations of trafficking crimes, provided training and executed state and local initiatives to support investigations and prosecutions, and established organizational structures, agency-level goals, plans, or strategies. For instance, agencies have trained both new and current staff on investigating and prosecuting trafficking in persons crimes through their agency training academies and centers, provided Web-based training, and developed and disseminated guidance on case pursuance. Agencies have also made training initiatives at the state and local law enforcement levels, nongovernmental organizations, and the general public through a toll-free complaint line, newsletters, national conferences, and model legislation. Some agencies have established special units for continuing their antitrafficking duties. Federal agencies coordinate across agencies' investigations and prosecutions of trafficking crimes on a case-by-case basis, premised on individual needs per case, and established relationships among law enforcement officials across agencies.
The Department of Justice and Department of Health Services officials recognize the need to increase United States efforts to combat trafficking through more practical and cooperative strategies to identify trafficking victims. Previous GAO efforts on interagency relationship prove a strategic framework with shared goals, mutually reinforcing approaches, and compatible policies and actions to function across agency boundaries helps improve and sustain relationships among federal agencies dealing with national and cross agency jurisdiction issues ("Human Trafficking: A Strategic Framework Could Help Enhance the Interagency Collaboration Needed to Effectively Combat Trafficking Crimes."). Based on 2016 data collection from the GAO, it is questionable as to whether provisions are being fully effective.
"For 91 provisions, all responsible federal entities reported taking action to implement this provision. For 11 provisions, all responsible federal entities reported that they had not taken action to implement the provision. For 2 provisions, at least one of the responsible federal entities reported that they had not taken action to implement the provision or they did not provide a response. For 1 provision, none of the responsible federal entities provided a response ("Human Trafficking: Implementation of Related Statutory Provisions, Law Enforcement Efforts, and Grant Funding")."
The above provisions covered topics address human trafficking and related affairs, inclusive of victim services, management and information sharing, and procedural training. Agency officials gave various explanations for why there were no arrangements to implement provisions for which they were chosen as the lead or co-lead. To be rather frank, in three cases, officials cited funding was not appropriated for the activity. Federal, state, and local law enforcement officials and prosecutors interviewed by the GAO reported properly investigating and prosecuting human trafficking cases is challenging for many reasons, including lack of victim collaboration, limited available services for victims, and the problematic nature of identifying human trafficking victims. According to these representatives, victim service programs, such as those that offer mental health and substance abuse services, have helped improve victim cooperation.
The availability of services is limited. Federal, state, and local agencies have taken or are taking actions to address these challenges, such as increasing the obtain ability of victim services through grants and executing both training and public awareness initiatives. GAO identified 42 grant programs with awards made in 2014 and 2015 that may be used to combat human trafficking or to assist victims of human trafficking, 15 of which are planned for these purposes only. Although there are similarities among human trafficking grant programs, federal agencies have recognized processes to help avert unnecessary duplication. For instance, in response to endorsements in a previous GAO report, the Department of Justice requires grant candidates to expose any federal grants they are currently operating under as well as federal grants for which they have applied. Additionally, agencies participating in the grant making committee of the Senior Policy Operating Group (SPOG), an entity through which federal agencies unify their efforts to combat human trafficking, share grant solicitations as well as information on proposed grant awards. The SPOG effort allows other agencies to remark on proposed grant awards and determine whether they plan to award funding to the same organization ("Human Trafficking: Implementation of Related Statutory Provisions, Law Enforcement Efforts, and Grant Funding").
On the issue of child soldiers, The House Committee on Foreign Affairs 2017 hearing, "Winning the Fight Against Human Trafficking: The Frederick Douglas Reauthorization Act," affirms that child soldiers are largely affected by the human trafficking industry. The United States has been involved in helping curtail the use of child soldiers. The United States had ratified the United Nations treaty of 2002 which banned the use of children in conflicts. By mandate of ratification, all armed services branched implemented rules to not have underage soldiers in combat. United States' action on this matter was exemplary for other militaries to follow suite. In 2008, Congress had adopted the Child Soldiers Prevention Act as part of the Trafficking Victims Protection Reauthorization Act of 2008. Nevertheless, within the United States there is still a prevalence of sex trafficking of girls. The Federal Bureau of Investigation (FBI) had reported 60 percent nationwide range of trafficked girls were either from foster care or group homes. More transparency will be required for the allocation of funds towards improving efforts on the issue of child soldiers. The Frederick Douglass Trafficking Victims Prevention and Protection Reauthorization Act authorizes $130 million over four years to prevent human trafficking, protect victims, and better prosecution in the United States and overseas. The act limits the time a nation could be on the Tier 2 watchlist (United States).
In the "Child Soldier Prevention Act of 2017, H.R. 1191", sponsored by Representative Christopher Smith in the 115th Congress, it was mentioned that Congress' Victims of Trafficking and Violence Protections Act of 2000 would probably be the pivotal achievement on the issue of child soldiers. With the Trafficking Victims Protection Act (TVPA) of 2000, Congress made the Child Soldiers Prevention Act (CSPA) of 2008 part of the TVPA. Regulations included the TIP Report to have a listing of foreign governments which recruit and utilize child soldiers in their militias or government funded armed groups. The 2017 TIP Report identifies the Democratic Republic of the Congo, Mali, Nigeria, Somalia, South Sudan, Sudan, Syria, and Yemen as nations on the CSPA list ("Child Soldier Prevention Act of 2017" 7). TVPA restrictions on grants to nations began with TIP Report 2003 ("Child Soldier Prevention Act of 2017" 14).
Nations whom have used child soldiers as listed in the most recent TIP report are prohibited from receiving various forms of security assistance, including defense articles, global military education and training, peacekeeping operations programs, military financing, and the issuing of licenses for direct commercial sales of military equipment for child soldier recruitment purposes ("Child Soldier Prevention Act of 2017" 18-19). Relevant legislation oversight on the TIP Report includes closed hearings on the topic of human trafficking, commonly held by the Committee on Foreign Relations, in anticipation of the TIP's yearly release as well as commentaries post-publication in public hearings.
The House Foreign Affairs Committee, specifically its Subcommittee on Africa, Global Health, Global Human Rights, and International Organizations, has also hosted hearings on the TIP Report ("Child Soldier Prevention Act of 2017" 31). A bill from the 115th Congress to further modify requirements associated with the TIP Report, include H.R. 2200, the Frederick Douglass Trafficking Victims Prevention and Protection Reauthorization Act of 2017, which passed the House on July 12, 2017, and contains several changes to the TIP Report's country ranking process. Other bills introduced in the 115th Congress that, if passed, would modify requirements associated with the TIP Report include H.R. 436, the Human Trafficking Prioritization Act, S. 377, the Trafficking in Persons Report Integrity Act, H.R. 1191, the Child Soldier Prevention Act of 2017 and H.R. 2219 and S. 952, the End Banking for Human Traffickers Act of 2017 ("Child Soldier Prevention Act of 2017" 31).
In a statement at the 114th Congress, at a House of Representatives hearing entitled "Get It Right This Time: A Victims-Centered Trafficking in Persons Report," the following is established:
" While democracy does not guarantee the absence of slavery, and some struggling democracies and even democratic regimes have effectively fought trafficking, autocracy and weak or 'emerging' democracies are less equipped to tackle this horrific human rights challenge. Respecting the human rights, fundamental freedoms, and dignity in full of women, people in prostitution, and migrants, holding traffickers fully to account, and expunging corruption as the catalyst of human trafficking, are matters of governing justly. In particular, an independent judiciary, the rule of law, and a dynamic civil society are the markings of governments that are governing justly, and central to the success of modern day abolition efforts (United States 2)."
Witness protection under the Ministry of Justice had been found to be favorable, however there were still unaccounted for occurrences in Thailand. In 2015, Thailand did not allow traffickers' ships on land, allowing criminals to escape via ocean routes. There were also unaccounted for Rohingya passengers refused entry. A 'push-back' policy does not assist with combating human trafficking (United States 21). As the Myanmar elections were not free nor fair, political circumstances only escalate the higher risks of the Rohingya for human trafficking (United States 28-29).
Referencing the 114th Congress House of Representatives Committee on Foreign Affairs hearing "Accountability Over Politics: Scrutinizing the Trafficking In Persons Report", a statement released by Secretary of State John Kerry focused on the three P's of the TIP report: prosecuting traffickers, protecting and empowering victims, and preventing future trafficking crimes. The honorable Susan Coppedge, Ambassador-at-Large to the Department of State, voiced concern for the protection of domestic workers as well as 'corrupt or complicit officials' whom benefit from trafficking (United States 5). TIP staff members work in conjunction with individuals at embassies, posts abroad, and the US Department of State regional offices (United States 7). Coppedge asserts housing for girls rescued from trafficking should be provided by the United States (United States 20). There is only a small amount of prosecutions and convictions on foreign labor trafficking in the United States, which needs to be reformed. More to protect unaccompanied undocumented children, as well as further address roots of the problem, need to be made feasible (United States 30).
Bills relevant to TIP include the Frederick Douglass Trafficking Victims Prevention and Protection Reauthorization Act of 2017, H.R. 2200 ("Frederick Douglass Trafficking Victims Prevention and Protection Reauthorization Act of 2017"), The Trafficking in Persons Report Integrity Act, S. 377 ("Trafficking in Persons Report Integrity Act"), The Child Soldier Prevention Act of 2017, H.R. 1191 ("Child Soldier Prevention Act of 2017"), the End Banking for Human Traffickers Act of 2017, H.R. 2219 ("End Banking for Human Traffickers Act of 2017"), and the End Banking for Human Traffickers Act of 2017, S. 952 ("End Banking for Human Traffickers Act of 2017").
The Frederick Douglass Trafficking Victims Prevention and Protection Reauthorization Act of 2017, H.R. 2200, sponsored by Christopher Smith April 2017, had twenty-nine cosponsors from House of Representatives, which ensured approval through the House of Representatives. The twenty-nine cosponsors were Representatives Karen Bass, Edward R. Royce, Sheila Jackson Lee, Susan W. Brooks, Lois Frankel, Ann Wagner, Tony Cardenas, Ted Poe, Ryan A. Costello, David N. Cicilline, Brad Sherman, Daniel M. Donovan, Jr., Patrick Meehan, Lynn Jenkins, Susan A. Davis, Salud O. Carbajal, Gwen Moore, Dwight Evans, Denny Heck, James P. McGovern, Tulsi Gabbard, Alcee L. Hastings, Raul M. Grijalva, Kristi L. Noem, Barbara Comstock, Luke Messer, David Young, Erik Paulsen, and Carolyn B. Maloney. This bill states that instead of only the President, the Secretary of Health and Human Services has the authority to award grants to local education agencies, in partnership with nonprofit agencies for awareness services. H.R. 2200 further ensures priority funding for lodging and accommodation purposes that lack policies on child sexual exploitation, and calls for making certain the United States does not fund human trafficking. H.R. 2200 calls upon credible evidence on nations' human trafficking reform progress. Additionally, airport personnel should identify and report human trafficking victims ("Frederick Douglass Trafficking Victims Prevention and Protection Reauthorization Act of 2017").
The Trafficking in Persons Report Integrity Act, S.377, was introduced in 2017 by Senator Robert Menendez, and cosponsored by five Senators, including Marco Rubio, Tim Kaine, Cory Gardner, Rob Portman, and Christopher Coons. The bill aims to amend the Trafficking Victims Protection Act of 2000 to clarify standards upon which countries are held accountable for the TIP Report tier ranking model, as well as other purposes related to concrete measures taken towards ending human trafficking. The S.377 amendment includes identifying 'concrete actions' and 'credible evidence' towards improving the epidemic of human trafficking. Additionally, reports on the amounts of loans towards Tier 2 and Tier 3 countries are to be submitted to the Chairman and Ranking Member of the Committee of Foreign Relations sections in the Senate as well as the House of Representatives, to be distributed by the Secretary of the Treasury ("Trafficking in Persons Report Integrity Act").
The Child Soldier Prevention Act of 2017, H.R. 1191, was sponsored by Representative Christopher Smith, and cosponsored by Representatives Frederica Wilson, Randy Hultgren, James P. McGovern, and Randy K. Weber, Sr. The purpose of this bill would be to ensure operative enactment of the Child Soldier Prevention Act of 2008 and hold régimes responsible for having children part of armed conflict, whether that may be as soldiers, servants, or sex slaves. H.R. 1191 also prohibits the selling of armament to nations that look favorably upon the utilization of child soldiers ("Child Soldier Prevention Act of 2017").
The End Banking for Human Traffickers Act of 2017, H.R. 2219, was sponsored by Representative Edward Royce, and cosponsored by Representatives William Keating, Carolyn Maloney, Mia Love, Patrick Meehan, Brian Fitzpatrick, and Kyrsten Sinema. H.R. 2219 aims for including the financial industry to assist with combating human trafficking. The purpose would be to resolve and ensure financial accountability of funding towards human trafficking through means such as the Interagency Task Force to Monitor and Combat Human Trafficking ("End Banking for Human Traffickers Act of 2017"). H.R. 2219 is not to be confused with S.952, which is of the same bill title. The End Banking for Human Traffickers Act of 2017, S. 952, was sponsored by Senator Elizabeth Warren, and cosponsored by Senators James Lankford and Marco Rubio. S. 952 is an amendment to the Victims of Trafficking and Violence Protection Act of 2000 to include the Secretary of the Treasury within the President's Interagency Task Force to Monitor and Combat Trafficking. This task force is responsible to submitting recommendations to Congress for revising anti-money laundering programs to target money washing found in the human trafficking industry. The Federal Financial Institutions Examinations Council examines processes to improve anti-money laundering programs to combat human trafficking actions and referrals for potential human trafficking cases to the appropriate law enforcement agencies. S. 952 also establishes that the Department of Justice must report both efforts to eliminate money laundering on to human trafficking, and the quantity of formal examinations, custodies, allegations, and criminal offenses in money washing cases related to human trafficking ("End Banking for Human Traffickers Act of 2017").
Overall, the TIP Report of 2017 of the Department of State has shown improvement from previous report versions, but is still in need of amendments to address misdemeanors found within the Tier ranking system of nations as well as preferential agreements on the issue of allocation of funding. In defense of efforts made by the Department of State, on September 14, 2017, the Department awarded $25 million to the Global Fund to End Modern Slavery, through the Office to Combat and Monitor Trafficking of Persons. The Global Fund to End Modern Slavery is a non-profit organization focused on developing public-private partnerships to decrease modern slavery (Tillerson). However, a true dedication to the cause of human trafficking, although wanted by many advocacy member groups as well as Congressional members, is a decision today mainly influenced by the executive branch's priorities. As Secretary of State Rex Tillerson stated in his nomination hearing, "Nomination of Rex Tillerson To Be Secretary of State", his commitment to end human trafficking is only to the extent that is compliant with the policies and law preferences of President-elect Donald Trump. This response was given various times throughout the report, inclusive of a specific interlude question on the seafood industry, raising numbers of illegal, unreported and unregulated fishing, the need for transparency measures in the fishing industry, and human trafficking (United States). More information on United States' legislation on the TIP Report could be found if there were public accessibility to Closed Hearings' materials as well as other confidential material Congressional staffers have access to, such as that of the "CLOSED: Preparing for the Trafficking in Persons Report" of June 2017 (United States).
Putin, Xi, the ICC, and the Demise of Global Judiciary
Authors: Roman Kusaiko and Alexey Ilin*
On March 17, 2023, the International Criminal Court (ICC) issued an arrest warrant against Russian president Vladimir Putin. The press release stated that Prosecution's application was filed on the February 22, 2023, while the existence of the warrants was disclosed on March 17, 2023. This is the first time the ICC releases a warrant against a sitting president. Moreover, it immediately preceded the visit to Moscow by Chinese President Xi Jinping, which took place on March 20-22, 2023. While the warrant is expected to force Russia and its leader into submission, the end result may be the erosion and eventual demise of the universal criminal justice.
Historical Cleavage
The International Criminal Court was established by the Rome Statute (done July 17, 1998, in force July 1, 2002) to prosecute the most serious crimes of international concern, such as genocide, crimes against humanity, war crimes, and the crime of aggression (Rome Statute art. 5). The ICC has three main advantages against its predecessors – the ad hoc tribunals such as the International Criminal Tribunal for the former Yugoslavia (ICTY) and the International Criminal Tribunal for Rwanda (ICTR). First, it is a permanent court. Second, it is based on an international treaty and not the United Nations Security Council resolution, which gives it more legitimacy. Third, the ICC jurisdiction is not limited to a particular country or case – the Court can prosecute a crime if it was committed either by a national of a State Party, or on a State Party's territory. Generally, officials of the non-party states cannot be prosecuted, but even this barrier can be overcome if the situation is referred to the Prosecutor by the UN Security Council (Rome Statute art. 13(b)).
France and the UK are the only State Parties to the ICC among those countries that legally possess nuclear weapons (under the 1968 Non-Proliferation Treaty). China, India, Pakistan and North Korea neither signed nor acceded to the Rome Statute while the U.S., Russia, and Israel officially refused to ratify the treaty. The attitude towards the Court reveals a divide in states' perception of international criminal justice. Countries with extensive military capabilities decided not to delegate any of their judicial power to an external international institution. The rest of the countries delegated their authority to an international judiciary seeking justice in case any major crimes are committed against them.
Political Appropriation
Since its inception, the Court's authority has been facing challenges, especially from the U.S. The latter has a long history of complicated relations with the ICC, from open hostility to the recent bipartisan support. Most prominently, the "Hague Invasion Act" grants the U.S. the right to use military force to liberate any U.S. or allied country's citizen being held by the ICC. The existence of such methods undermines the authority of the Court and also manifests that the U.S. and its allies are "out of judicial range" and thus not accountable before the international community.
The ICC has been repeatedly stumbling in its attempts to investigate the most serious crimes in the areas where the U.S. and their allies conducted their military operations. Between 2014 and 2020, the ICC investigated the war crimes in Iraq (willful killing, torture, and rape) committed by the armed forces of America's closest ally – the UK. Nevertheless, the investigation was closed in 2020 raising criticism from European institutions, non-government organizations and multiple media sources. Some critics claimed the ICC's refusal to hold the UK accountable discredited the Court's authority. Afghanistan has been a State Party to the ICC since 2003, but the Court has not taken any decisive actions in this country until October 2022, when its Pre-Trial Chamber authorized the Prosecution to resume its investigation of war crimes. This move has been first rejected in 2019, and then deferred in 2020. Likewise, the ICC Preliminary Investigation team has been halting the prosecution of war crimes committed in Syria for more than three years despite the ample evidence.
At the same time, reasonable grounds against Vladimir Putin for organizing an unlawful deportation of children were found in less than a month – an unprecedented speed. The disclosure of the ICC warrant on March 17, 2023 suspiciously coincided with the announcement of Xi Jinping's official visit to Moscow. The announcement was made only on the 17th of March, 2023, with the agenda reported by both Chinese and Russian sources. It is hard to believe in such a coincidence, especially after subsequent remarks by the U.S. Secretary of State Anthony Blinken confirmed that the warrant targeted Chinese leader's visit. While some media claimed Putin's days are now numbered, the others were more skeptical referring to the West's "deafness" for their own atrocities in Iraq and Afghanistan.
Further Clusterization
The ICC warrant sends several signals to the Russian state, society, and beyond. The first one is to oust Vladimir Putin from the office to improve relations with the West. The second one is for the Russian elites: as long as Putin is in power, their assets will be always under threat of sanctions and even confiscation. The third one is for the other world leaders: leaving Putin alone at the table will not be enough – legal actions should be taken against him. The Russian leader should become a pariah. One may argue, that such a strategy could be partially successful in 2014, but an open Chinese criticism of the warrant demonstrates that it will have serious limitations in 2023.
Vladimir Putin will not willingly step down, but the warrant will push his government to build parallel institutions with friendly or non-aligned countries. Russian State Duma Speaker Vyacheslav Volodin proposed to pass an act similar to the "Hague Invasion Act." In addition, he prompted the Russian government to sign bilateral agreements which will guarantee the denial of the ICC authority. Moreover, the depth of the issues discussed between Putin and Xi suggest that Shanghai Cooperation Organization (SCO) could become an "umbrella" for alternative global institutions, including the judiciary branch. The SCO already hosts regular meetings between the chairs of the Supreme Courts. As more countries are willing to join in, it may become a respected institution of transnational justice. This development, amplified by U.S. unaccountable posture, will bury the once noble idea of global judiciary in The Hague. The ICC will remain what Rwandan President Paul Kagame called it, "the court for Africans and poor countries."
*Alexey Ilin, Ph.D. candidate at Shanghai Jiaotong University.
Should We Claim We Truly Understand International Politics?
When the guns roar, the muses are silent, an ancient Latin proverb tells us. This aptly describes how convincing our attempts to explain what is happening in international politics are, from the point of view of the existing apparatus of its rational understanding. For those who try to pretend to understand how international relations evolve, the saddest casualty of current events is the practice of interaction between states, which jettisons all the pre-existing notions at our disposal.
This applies to both academic scholars and those who approach the assessment of political reality from a purely intuitive point of view. Any intuition inevitably fits into the framework of our own worldview, which, in turn, has long been systematised in one way or another within the framework of the science of international relations. Namely, it suffers the greatest defeat of all social disciplines at moments when states and leaders base their actions in feelings, purely individual ideas and moral character. Individuals enter the historical arena, making decisions within the framework of a subjective understanding of the world around them, intellectual abilities or corporate interests.
Conceptualisation, at least on an analytical or on an intuitive level, will be possible later – when the dust of battles has somewhat settled, and the theorists will have firm support in the person of the winners, whose interests will become the basis of a new international order. It has always been like this – the science of international relations has consistently followed practice, guided by only one goal – to understand why this or that power, in the end, benefitted the most from the consequences of a general tragedy. In our case, however, this won't happen, or at least not soon. Until then, any aspirations to understand what is really happening in international politics will end up with rather monotonous judgments, the only difference between which is how open is the attempt to interpret reality in favour of the interests of one of the fighting parties.
Each political scientist becomes a soldier of his country, and the space for relatively impartial analysis disappears – even those who claim to be impartial inevitably finds themselves within the framework of an interpretation that serves the interests of one of the warring parties. The chroniclers would be relatively independent amid modern conditions, however, the facts now are a very relative thing, easily amenable to extremely convincing falsification. Even playing the role of a holy fool is impossible – in conditions where shells whistle overhead, his innocent bleating always turns out to promote the advantages of one of the opponents. Like the light of the sun or the direction of the wind.
In fact, any of our reasoning that purports to reflect an abstract "understanding of reality" becomes like this. The fact is that we still find examples for comparison in the historical experience which are also the most comfortable for one of the parties participating in the current conflict. Regrets about the collapsed world order or globalization are, of course, humanly understandable. However, they first inevitably send us in the direction of searching for ways to restore something like the lost era, and its illusion of relatively evenly distributed prosperity. This, we agree, fully reflects the interests of the Western countries and is somewhat inconsistent with the way Russia, China and most developing countries would like to see the world. Second, even our conceptual apparatus and categories, which technically have the possibility to construct so-called ideal schemes of the future, were formed within the framework of the international order, where for 500 years a rather narrow group of powers occupied the leading positions. Therefore, when speaking of the need to restore order, we are already at risk of becoming defenders of the interests of status quo powers – our categorical apparatus is still practically undeveloped in terms of a different, more just, from our point of view, international order.
It is not surprising that in a situation where thinking about foreign policy and international relations is a more common and ancient profession, fellow intellectuals have overnight turned into mouthpieces of information warfare. It is sad to read the comments of colleagues representing the realist direction of the science of international politics in the United States: the overwhelming majority of their opponents have completely lost the ability to take any critical view of the behaviour of their homeland and its closest allies. In other words, American, and Western in general, political science has clearly defined which side of the front it is fighting on and will be able to return to a more balanced discussion only after the active phase of the confrontation between the powers is over.
The use of the existing theoretical apparatus for assessing the international reality resembles a funny anachronism, no matter which of the theories we turn to. The reason is that they are also the product, first and foremost, of a specific and geographically localised historical experience, and only secondly of attempts to subordinate social activity to some ideal schemes based on our ideas about universal morality. Powers representing such a variety of political civilizations have now entered a world arena that one cannot rely on, including a systematic understanding of the nature of relations between them. All existing theories were created in a very simple world, where it was always easy to understand the basis of the position of a state within the framework of social relations of its kind.
Each of the nation-specific ways of interpretation cannot claim to be more than a systematisation of worldviews inherent in an individual, rather unique, culture. It is, of course, useful to create, for example, a Russian theory of international relations amid such conditions. First, it will somewhat reduce our dependence on Western concepts, which is extremely good in itself. Second, moving along this path will allow one to understand yourself a little more. This is especially important for Russia, since awareness of self-worth for our political culture is much more important than external recognition. However, in terms of being able to understand international politics in general, we still will not get very far – we will just become the authors of another original view.
Finally, practically all powers whose capabilities are sufficient to pose a potential threat to life on the planet, do not now even have a relatively formed idea of their own ideal future. The Americans are trying to pretend that the return of hegemony over the world will solve their internal development problems. However, this approach causes concern in principle, since moving forward while looking behind you is liable to lead to a fall. Russia is also in search of a state where it can feel self-worth, and the conflict with the West is, in addition to eliminating military-political imbalances, the basis for a better understanding of itself, outlining the image of the future in conditions where it is no longer possible to continue life in the old way. Of all the great powers, only China confidently says that it knows what future it is aiming for. But here, too, we have reason to think that the Celestial Empire is only approaching the need to provide answers to questions about a suitable position for it in world politics and economics.
The position of Europe is dramatic. It is aware of its rapidly declining strength and is increasingly choosing the lesser of two geostrategic evils, from the point of view of the modern European elite. Such behaviour poses a challenge to diplomats, since the choice of the European elite consists of a conscious rejection of international agency of their countries. Under such conditions, not only our ability to discuss international politics seriously in an academic audience freezes, this politics is itself entering a peculiar and very static mode of operation. In fact, it only seems to us that now history is developing rapidly – in fact, it has stopped, and its millstones continue to idle, grinding tens of thousands of human lives.
From our partner RIAC
The New High Seas Treaty: Takeaways and answering the hard questions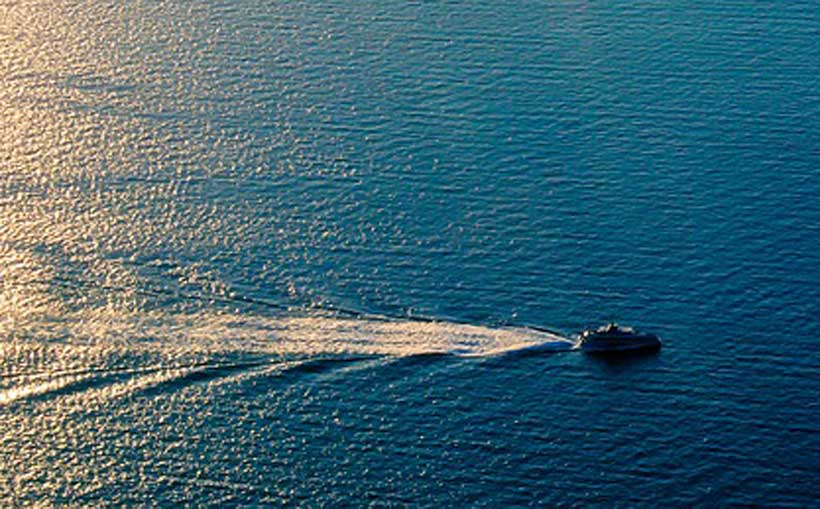 On 04 March, Rena Lee, President of the UN Intergovernmental Conference on Marine Biological Diversity of Areas Beyond National Jurisdiction (BBNJ), announced that "the ship has reached the shore," referring to the last compromise and successfully negotiated to stumble block of this historic treaty, which marked the apogee of over two decades of negotiations to protect the ample internationally ungoverned space of the ocean. The last time the countries came together to gather political will during geopolitical tensions to protect biodiversity was on 01 December 1959 during the cold war to declare Antarctica a place for peace and science.
Four Takeaways
The draft agreement of the 'The New High Seas Treaty' emphasises the need to address the planet's largest unregulated biosphere for the sustainable use of resources and biodiversity protection. It covers the expansive portion of the ocean beyond national boundaries and will provide a legal framework for designating vast marine protected areas (MPAs) to protect against marine life degradation and sharing of resources. It is necessary to identify, monitor and regulate vulnerable areas to address the commitment of protecting 30 Percent by 2030 endorsed by COP 15 in the Kunming-Montreal Global Biodiversity Framework in December 2022. Exit options and other unique provisions for the Arctic or China Sea and other geopolitically tense areas are also mentioned to avoid disagreements and conflicts within the agreement.
The stumbling block of this treaty was how to appropriately share marine genetic resources (MGR) and wealth, which separated the Global South and North. Due to their potential for application in pharmaceuticals and cosmetics, MGR, which are made up of the genetic material of bacteria, corals, krill, seaweed, and deep-sea marine sponges, are gaining more scientific and commercial interest.
The agreement is legally binding and establishes a new global authority for the high seas, complete with an executive body called "COP," a secretariat, and a scientific council. It is based on certain principles and approaches like the polluter-pays principle, the principle of the common heritage of humankind, the freedom of marine scientific research, and other freedoms of the high seas.
In addition, an approach for maintaining and restoring ecosystem integrity, including the carbon cycling functions that support the ocean's role in climate while also increasing ecosystems' resilience, is practiced. Signatories are also tasked with conducting environmental impact assessments before exploitation, exchanging marine technology with other littoral states, and monitoring the space for other threats.
What are the High Seas and the threats present on them?
States currently govern up to only 200 nautical miles of seas from their coasts, delineated by the UN Convention on the Law of the Sea (UNCLOS). But beyond the nautical boundaries are the high seas, which only one percent are protected. States have access to freedoms, including the right to overfly, navigate, and install underwater cables. The high seas cannot be the subject of any claims to sovereignty. Once expressed as desolate, it is now considered a treasury of rich biodiversity and marine resources. However, they are being exploited by technological advances enabling them to deplete fisheries and seabed minerals. Deep-sea ecosystems may change or be destroyed by machine-aided excavation and gauging of the ocean bottom. As a result, there will be a loss of species in addition to fragmentation or loss of the structure and functionality of the ecosystem.
Increasing cargo ship transportation and their Bilge Dumping practices also threaten the open ocean. Bilgewater, which gathers in the bottom of a ship, is a mixture of fluids from the engine room and other potentially harmful materials like lubricants, cleaning agents, and metals like lead and arsenic. It is expensive to process this oily effluent, whether by treating it to eliminate contaminants or by discharging it at the port. Some ships simply dump it into the ocean with portable pumps, which can be a significant hazard to marine life, to save operational expenses.
Another threat in the high seas is the Great garbage patch, which carries and culminates tonnes of plastic debris released through river exits. They are carried and formed by ocean currents and "gyres." There are five gyres in the ocean. One in the Indian Ocean, two in the Atlantic Ocean, and two in the Pacific Ocean. Garbage patches of differing sizes are located in each gyre. Cleaning up these garbage heaps and systematically disposing of them is a heinous task.
In addition, Climate change is heating the oceans, which may result in a mass extinction of marine life like the Permian Extinction experienced 250 million years ago, which extinguished 90 percent of marine species. The oceans have mitigated the worst of climate change by absorbing 90 percent of the heat caused by global warming and providing us with 50 percent of the oxygen.
What are the existing treaties on High Seas, and what are their issues?
About 20 international organisations oversee human activity in the high seas in accordance with UNCLOS, although their authority is constrained. In the shipping industry, for instance, the International Maritime Organization is in charge of safety and pollution control, whereas regional fisheries management organisations are in charge of particular fish populations. Yet, a lot of marine species migrate and regularly switch between various environments into the wild ocean which are unprotected from human activities.
The International Seabed Treaty is less concerned with conserving the environment and more interested in advancing the ultimate extraction of valuable mineral accretions from the seabed. Exploratory mining licences have never been denied. The contracting entity does environmental impact assessments; they are not independently verified and investigated. The ISA dismisses the worries of environmental groups like Greenpeace about defending the seabed from similar mining in the future or from the several very detrimental environmental side effects that would be involved.
What does the treaty pose to International Security?
First, an increased presence of private players. The implementation process of the treaty will see an increased presence of private maritime players as the agreement does not apply to the Navy warships. However, they are expected to behave reasonably with the agreement. Ocean conservation is currently led by non-governmental organisations funded by philanthropists, bureaucrats, and governments.
Second, increased monitoring and surveillance. To assess environmental impacts, monitor and traffic control ships, and provide constant surveillance over an expansive area will require advanced remote sensing and imaging technologies. There will be a need for marine spatial analysis and planning to track human activities and the ecosystem. New marine technologies must be exchanged between the developing and developed states to explore the deep ocean and seabed's for research and exploitation. Increased monitoring will be a critical challenge for the littoral states to move their submarines in stealth and secrecy.
Third, potential for new marine resource-induced conflict. Though the agreement states that the marine samples and genetic coding will be shared, it does not mention who can further exploit the resources and with whom it shares. Does it share with the states involved in the exploration or those proximate to the resource.? Here, Global North faces the question of the free-riding problem and whom to free-ride its services.