Trafficking in Human Beings: How Companies Can Make a Difference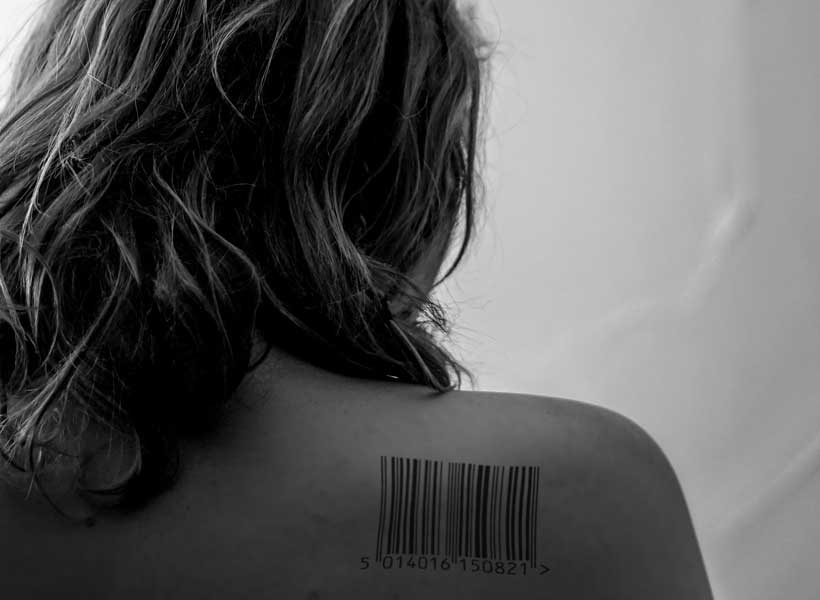 Identifying and prosecuting Trafficking in Human Beings (hereinafter, THB) is often very difficult because of the fear of the victims to testify in a criminal proceeding. Therefore, it is fundamental that there is cooperation among states, at all levels and with a holistic plan of action. However, we usually forget the major role that legal persons can play in combating THB, despite studies showing the importance of companies in this globalized crime. According to a report prepared by the Ashridge Centre for Business and Sustainability at Hult International Business School and the Ethical Trading Initiative, 77 per cent of companies think that there is a credible reason to believe that modern slavery occurs in their supply chains[1]. We cannot demonstrate the real data of the use of corporations to commit THB but it is clear that THB, by its very nature, it is often committed within company's activities and there are companies that are most at risk, such as industries involving agriculture, migrant workers or seasonal product cycles. Therefore, trafficking is a liability for all companies and that liability could be in many countries not only moral, but also civil, administrative or even criminal. For this reason, companies should be aware of the responsibility that they have in the fight against THB and the serious consequences for them if their employers or their managers are involved in this type of crime. Apart from punishment, they would suffer a huge non-material damage as a result of the process.
BACKGROUNDS OF THE COMPANIES´ CRIMINAL LIABILITY
Pope Innocent IV established the Societas delinquere non-potest principle in order to prevent the papal excommunication of civil or business corporations, cities and legal entities for offences committed by one of its members[2]. The principle was later consecrated in most of European systems of criminal laws.  The notion of guilt has been considered as a concept of personal nature and therefore a company could not be criminal responsible for a crime until the 19 century, when the corporate criminal liability was set in the Common Law. The Netherlands became the first Civil Law country to introduce it into its criminal system in 1950, and nowadays most European countries have accepted that possibility. There exists a worldwide trend to corporate criminal liability[3].
We must take into account that we live in a globalized world, where corporations operate worldwide, which directly implies a high risk of being involved in cases of modern slavery or THB.
LEGAL INSTRUMENTS ESTABLISHING CORPORATE LIABILITY IN RELATION TO THB                                            
There has traditionally been some reluctance to attribute to companies liability for crimes committed by their managers or even by their employers. However, corporate liability has been considered a fundamental instrument against organized crime as established in the United Nations Convention against Transnational Organized Crime. Article 10 obliges each State Party to adopt and establish the liability of legal persons for participation in serious crimes involving an organized criminal group, including THB. The liability of legal persons may be criminal, civil or administrative; the main point is that it must be effective, proportionate and dissuasive.
In the same vein, both the Council of Europe Convention on Action against Trafficking in Human beings of 16.5.2005[4] and the Directive 2011/36 on preventing and combating trafficking in human beings require Member States to establish corporate liability. Specifically, according to articles 5 and 6 of the aforesaid Directive, all Member States shall take the necessary measures to ensure that legal persons can be held liable for THB committed for their benefit by any person, who has a leading position within the legal persons based on a power of representation of this legal person, an authority to take decisions on behalf of the legal person or an authority to exercise control within the legal person. Those measures shall ensure effective, proportionate and dissuasive sanctions, with criminal or non-criminal fines and penalties. Furthermore, it must be ensured that companies can be held liable for a lack of supervision or control, and what constitutes in my opinion the fundamental issue in order to use companies as mechanisms for fighting THB.
With regard to domestic legislations, I would like to make a brief reference to the UK Modern Slavery Act of 2015 and the California Transparency in Supply Chains Act of 2010. Both instruments impose obligations on large corporations in order to avoid THB in their supply chains, what constitutes major progress with regard to the fight against THB for labour purposes. Therefore, it would be desirable, in my view, to expand that type of regulations to other countries.
According to Section 54 of the UK Modern Slavery Act 2015 all companies with an annual turnover that exceeds £36m shall be required to make available a slavery and human trafficking statement for each financial year. That annual statement must address a full of organisational details such as the organisation structure,  training about slavery, its policies in relation to slavery and human trafficking, the parts of its business and supply chains where there is a risk of THB and its due diligences processes.
With regard to the California Act, it requires retailers and manufacturers doing business in California (that have over $100 million in global revenue) to prominently disclose, on company websites, the extent to which, if any, the company engages in specific activities to detect and prevent forced labour and human trafficking in their supply chains—verification, auditing, certification, internal accountability, and training. Thus, companies should implement due diligence programs with effective internal controls, with identification of areas at risks and with implementation of specific policies in order to address those risks[5]. Otherwise, they can be in many states criminal responsible for modern slavery or human trafficking and we can imagine the devastating effect that it could bring to them.
Despite those regulations, THB cases against corporations remain too low.  It is a relatively recent issue, with several obstacles such as the extraterritorial application of corporate criminal liability, evidentiary issues and the problems derived from subcontracting with complex corporate structures[6].
MAIN COMPANIES AT RISK
As already mentioned, human trafficking is considered a form of transnational organized crime, which includes displacement of people from their own countries or regions. THB crimes are often committed in more than one country by organized criminal groups[7]. However, smuggling of and trafficking in should be differentiated. According to professor Anis Bajrektarevic there are four differentiating elements: (i) an exploitation and usage of the trafficked person over a long period of time; (ii) inter-dependency that forms a strong (brothers-in-arms like) linkage, between trafficked victim and organized crime groupings; (iii) eligibility for further networking (recruitment for criminal purpose); (iv) very often trafficking itself is not a voluntary movement, but in the case of smuggled persons it always occurs voluntarily[8].
Therefore, it is usual that companies are used as means for THB, in the process of recruitment, transportation or exploitation.
According to the Protocol to Prevent, Suppress and Punish Trafficking in Persons Especially Women and Children, supplementing the United Nations Conventions against Translational Organized Crime Trafficking in persons "shall mean the recruitment, transportation, transfer, harbouring or receipt of persons, by means of the threat or use of force or other forms of coercion, of abduction, of fraud, of deception, of the abuse of power or of a position of vulnerability or of the giving or receiving of payments or benefits to achieve the consent of a person having control over another person, for the purpose of exploitation". Exploitation shall include, at a minimum, the exploitation of the prostitution of others or other forms of sexual exploitation, forced labour or services, slavery or practices similar to slavery, servitude or the removal of organs.
Therefore, THB offences can be committed by different activities and each of them can involve a particular kind of company. For instance, while recruitment is usually committed on the Internet through false jobs postings, receipt of persons can be performed in hotels. Therefore, I am going to analyse which companies are most at risk stemming of the UN definition and differentiating between the various stages of the THB.
First stage: Recruitment              
The initial stage of the THB process consists of the recruitment. It can be done by several means, and it depends on the purpose of the offence. However, there are usual forms of recruitment, both on THB for labour exploitation and in sexual exploitation.
Social networks play a fundamental role in the recruitment phase and for that reason it is extremely important to implement in those companies effective THB detections systems. It appears that 89% of 12-17 year-old love to chat on the Internet: clase-mates, chat rooms or webnets. These are prefect points for traffickers, who use false identities to lure potential victims to a meeting[9].
With regard also to the Internet, it is common to make use of false jobs advertisements placed on it. It seems to be difficult to detect that type of simulated jobs, but it is also possible to implement different channels for identifying presumed traffickers. The false contracts, and the patterns are always similar. The companies that operate on the Internet should be on the lookout for signs of THB.
Nevertheless, it cannot be ignored that the identification on the Internet is very difficult. The anonymity and mass audience of online services increases both the discretion and profitability of the services but complicates the fight against the recruitment. For that reason, in my opinion the companies that operate on the Internet should increase the delivery of information to users in relation to the THB. Companies should expose the risk of being victim of THB and they should explain the traditional methods used by traffickers. Furthermore, companies should also provide users with direct contacts of the company specialized in the fight against THB, representing intermediaries between users and police authorities.
Finally, private employment agencies, as labour recruiters, have an important role in this first stage of THB. Therefore, the issue of labour recruitment and the responsibilities of governments and employers to protect workers from exploitation were at the centre of the 103 debate of the International Labour Conference, which led to the adoption of the Protocol of 2014 to the Forced Labour Convention, 1930, and the Forced Labour Recommendation 2013 (No.203). As specific provision, it is recommended the promotion of coordinated efforts by relevant government agencies, including efforts to regulate, license and monitor labour recruiters and employment agencies and eliminate the charging of recruitment fees to workers to prevent debt bondage and other forms of economic coercion[10].
In the same row, the International Labour Organization and the United Nations Office on Drugs and Crime (UNODC) call on governments, social partners, businesses, other international agencies, and all concerned stakeholders, to strengthen their efforts to address abusive and fraudulent recruitment practices in statement rendered in June of 2015 in which series of actions were requested:
1.Adopt and strengthen, criminal laws and other regulatory measures, to address the entire spectrum of fraudulent and abusive recruitment practices that may lead to trafficking in persons;
2.Raise awareness amongst recruiters, private employment agencies and employers in the private and public sectors on due diligence and best practices on how to eliminate abusive and fraudulent recruitment practices;
3.Enable cooperation among relevant government agencies, workers' organisations, employers' organisations and represent- actives of private employment agencies; promote strategic partnerships between the public and private sectors, and facilitate exchange of good practices within common migration routes;
4.Create complaint mechanisms and ensure that migrant workers who have experienced abusive and fraudulent recruitment practices or subsequent exploitation, gain access to justice and effective remedies, such as compensation;
5.Ensure the Right to Freedom of Association, maximise collective bargaining coverage and support trade unions in their efforts to organize workers, including migrant workers, to better protect them from exploitation during or resulting from the recruitment process.
6.Foster the transparent and participatory negotiation, conclusion and effective implementation of bilateral and regional agreements, rooted in international standards, as well as other specific mechanisms to ensure improved international coordination and cooperation and to close regulatory and enforcement gaps across common labour migration routes.
7.Ensure that national mechanisms to regulate the recruitment of migrant workers are integrated into labour migration policies and relevant bilateral and regional agreements, to ensure coherence between national laws and policies governing labour recruitment and the broader policies relating to employment, skills, and education.
8.Promote the ratification of relevant UN and ILO Conventions, in particular the recently adopted Protocol of 2014 to the Forced Labour Convention, 1930; the Trafficking in Persons Protocol; the Private Employment Agencies Convention, 1997 (No 181); the Migration for Employment Convention, 1949 (No 97) and the Migrant Workers (Supplementary Provisions) Convention, 1975 (No 143) to ensure proper recognition and regulation of labour recruiters and employment agencies
Second Stage: Transition             
According to the UN Protocol, it must be punished not only the recruitment, but also the transportation, transfer, harbouring or receipt of persons. One of the main characteristics of THB, and which distinguishes it from another forms of exploitation, is the transition stage. Victims are transported to the place of exploitation, either within the country or outside the country of origin of the victim, but in every case, apart from their families and friends, what makes them more vulnerable. Modern slavery requires that people are moved from one place to another and for that reason. It is important to adopt measures to prevent THB in all kind of transport firms, hotels and hosting's companies.
Victims can be transported by land, sea and air. All shipping companies should be aware of the fights against THB. They can be responsible for human trafficking if they do not adopt any measure to avoid that the traffickers use their services to commit their criminal activities. Consequently, companies that depend on transport as part of their values chains, or that are supplying transportation services, must face the risk of being complicit in modern slavery[11]. For instance, there have been several scandals of smuggling and THB using trucks among the world[12], with fatal endings in some cases. To deal with such situations, it was created the Truckers Against Trafficking (TAT) with the mission to educate, equip, empower and mobilize members of the trucking and bus industries to combat human trafficking[13]. Its main goals are to saturate trucking and related industries with TAT materials, partner with law enforcement and government agencies to facilitate the investigation of human trafficking and marshal the resources of their partners to combat THB. Similarly, the International Transport Worker's Federation is trying to make  people aware of the risk of low cost-holidays. Exploitation often happens at tourist destinations, hotels are anonymous and publicly accessible, making them likely venues for prostitution and crime. And even more anonymous would be new companies, which operate on online leasings or rentings short-term lodging such as apartments or homestays. However, tourism and hospitality stakeholders are often unaware of signs, contributing unknowingly to sex trafficking and the transportation of human beings[14], despite being likely to intervene not only in the second stage but also in the third phase of THB.
Third stage: Exploitation             
Exploitation could be for several purposes but it shall include, according to the Palermo Protocol, at a minimum, the exploitation of the prostitution of others or other forms of sexual exploitation, forced labour or services, slavery or practices similar to slavery, servitude or the removal of organs.
This phase is what justifies the existence of THB and where the companies have more risk to be responsible for the crime. In contrast with the previous stages, where it is complicated to attribute criminal responsibility to the companies, at this stage, companies should have strong mechanisms of THB detection and specially, those companies that are most at risk.
According to a study elaborated by NGO Verité in 2016, eleven sectors were found to be the most likely to have a risk of human trafficking globally[15]: agriculture, construction, electronics, fishing and aquaculture, forestry, healthcare, hospitality, housekeeping/facilities operation, mining and basic metal production and textile and apparel manufacturing. But there are also additional risk factors. Particular products, such as those that have seasonal cycles, certain business processes, for instance in long and complex supply chains, the use of certain vulnerable groups, such as women and children, and other operations in countries deemed as high risk. The study is mainly focused on the companies' role attending to their supply chains. In the context of the sexual exploitation, we cannot forget the situation of bars, clubs, escort agencies and brothels, due to the fact that they constitute an important focal point for human trafficking. It is clear that in many occasions the owner of that kind of business would be  responsible for trafficking. But in many other cases, it would be difficult to make them responsible for the scenario of a THB victim working in their establishments, especially when they are big commercial premises. And for that reason, it is fundamental to have the possibility to attribute to that business any kind of liability, whether civil, administrative or criminal. Nonetheless, the seriousness of the offence and the high risk of having workers which are victims of THB in such kind of an industry justifies, in my opinion, the attribution of criminal responsibility to that business or even to the owners, in cases of absolute lack of control.
CONCLUSIONS
Trafficking in human beings is a global problem and one of the world's most abhorrent crimes. It must be fought by land, sea and air, and with use of all the instruments of the rule of law. The fight against this crime must involve several actors with a multifaceted response. Otherwise, we will not be able to eradicate this shameful crime.
It is crucial that small, medium and large companies are involved in the fights against human trafficking. The aim of the traffickers consists in earning money and to that end they often need corporations. Therefore, if we achieve the goal of preventing the utilization of companies to commit THB, we would be able to put traffickers in a difficult situation. Corporations are a fundamental element in the fight of all globalized crimes. We should  emphasize that companies can and should play a vital role in preventing human trafficking.
At this point, there are already many companies that they are aware of the risks of being involved in a case of THB and take their responsibility for it. There are major initiatives in this area. For instance the aforementioned Truckers Against Human Trafficking or the European Alliance Bankers against Trafficking in Human Beings, which created a practical toolkit with "red-flag indicators"[16].
With the globalization of business, international compliance is a necessity. The global nature of companies with subsidiaries, affiliates, and vendors all over the world provide great opportunities but also great risks of being liable for the actions of  their staff[17]. However, there are many companies that are not conscious of the risks that they take if they do not implement effective measures against THB.
There is currently a worldwide trend to corporate criminal liability and it is only a matter of time we start prosecuting companies which are responsible for human trafficking. Judicial authorities, policy makers, press and civilian play an important role related to corporate liability. We should promote the awareness of companies of the necessity of the implementation of due diligence programs with effective internal controls, with identification of areas at risks and with implementation of specific policies in order to address those risks, and to avoid labour exploitation .
It is responsibility of all of us to combat THB with involvement of all the possible actors.
An early version of this text has been presented at the OSCE Conference (18 Alliance against Trafficking in Persons, Vienna 2018)
[1] LAKE Quintin, MACALISTER Jamie, BERMAN Cindy, GITSHAM Matthew, PAGE Nadine, "Corporate Leadership on Modern Slavery", Hult research in partnership with the ethical trading initiative, November 2016, p.9.
[2] BRODOWSKI Dominik, DE LOS MONTEROS DE LA PARRA Manuel Espinoza, TIEDEMANN Klaus, " Regulating Corporate Criminal Liability: An Introduction", Springer International Publishing Switzerland, 2014, p.1.
[3] OECD, " Liability of legal Persons for Corruption in Eastern Europe and Central Asia", 2015,p.9
[4] Article 20 of the Council of European Convention on Action againts Traffiking in Human beinfs, Warsaw,16.5.2005.
[5] D. Sherman Jeffrey, COMM B, BRAITHWAITE Colin, "Risk assesment tools for effective internal controls", First reference, September 2008,p.2
[6] RODRIGUEZ LOPEZ Silvia, " Criminal liability of Legal Persons for Human TRaffiking Offences in International and European Law", Journal of Traffikcing and Human Exploitation, Paris Legal Publishers, 2017, p.105-110
[7] A.FORSTER Bruce, " Human Trafficking:A Transnational Organized Crime Activity", American International Journal of Contemporary Research, Vol.3 No.1,January 2013, p.1
[8] BAJREKTAREVIC Anis, "The Palermo Convention, Ten Years After – toward the Universal Criminal Justice", GHIR (Geopolitics, History, International Relations) Addleton Academic Publishers NY, Volume 3(1) 2011, p.44
[9]  SKIOTOU Athanassia P., "Trafficking in human beings:Internet recruitment", Council of Europe, 2007, p.27
[10] ANDREES Beate, NASRI Alix, SWINIARSKI Peter,"Regulating labour recruitment to prevent human traffiking and to foster fair migration, models challengues and opportunities", International Labour Organization 2015, p.3.
[11] TRIER HANSES Thomas, " Transport-The risk of complicity in modern slavery",Sirius Publications, 2016, p.2.
[12] http://www.bbc.com/news/world-europe-34073534.
http://www.bbc.com/news/world-us-canada-40696306.
[13] http://truckersagainsttrafficking.org/.
[14] Carolin L, Lindsay A, Victor W (2015) Sex Trafficking in the Tourism Industry. J Tourism Hospit 4:166. doi:10.4172/2167-0269.1000166.
[15] DERPARMENT OF STATE, " Trafficking in persons report 2015", United States of America,  p.23.
[16] https://uk.reuters.com/article/banks-trafficking/bank-staff-will-red-flag-trafficking-suspects-with-powerful-new-tool-idUKL8N1HW3J4
[17] T. BIEGELMAN Marin, R.BIEGELMAN Daniel, " Foreign corrupt practices act compliance guidebook: protection your organization from bribery and corruption", Wiley Corporate F&A,2010,p.g31.
A Threat Assessment of South China Sea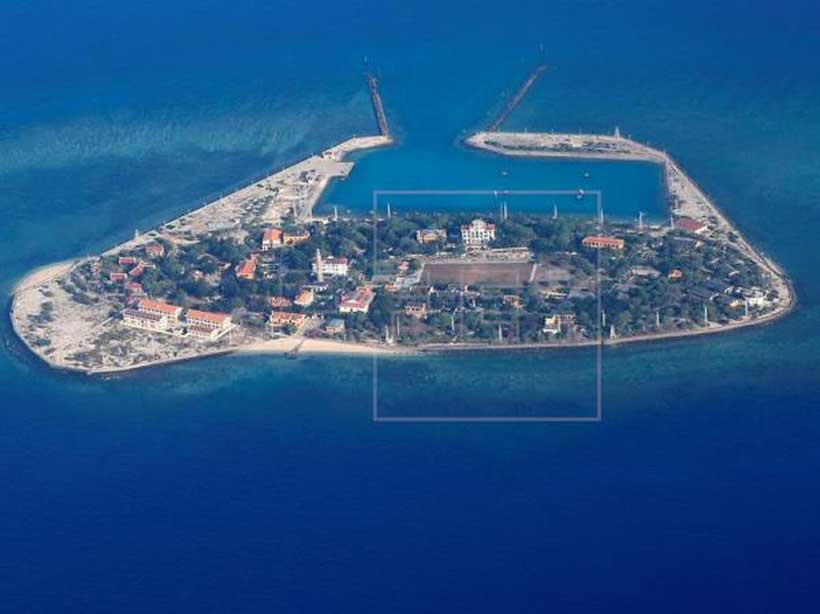 Authors: Areeja Syed and Muhammad Rizwan*
In the international arena, rapidly evolving economic power, China has emerged as a colossal threat to the U.S and her hegemonic powers. 21st century is witnessing both U.S and Asia to bridge their gulfs and draw closer to each other. During the cold wartimes, the United States was more inclined to decrease the power and its influence of Soviet Union in Asia but with the massive alteration in the international political and economic scenario, upsurge of china and its regional dominion has become the main trepidation for the U.S. Many tactics have been adopted by U.S to contain china but many tensions keep arising between these states, like trade war, south china conflict, Taiwan issue.
It's a well-established fact that The Pacific Ocean is one of the major and important Oceans in the world. The word pacific means peace and serenity. It was named Pacific in 1520 by a voyager Ferdinand Magellan when he sailed through it. The Pacific Ocean stretches from California to china covering 60 million square miles and spreads tens of thousands of feet under the outward of the ocean in many regions. Contrary to its name, The Pacific is, a violent and humongous water body. Most of its part is still unexplored and undiscovered yet this half-discovered ocean is contributing considerably in changing humans' lifestyle through deep-sea excavating, industrialized harpooning and fossil-fuel fiery. This extensive ocean is replete with plenty of earth's most idiosyncratic kinds of life. South China Sea is a part of Pacific Ocean and is a bone of contention between ASEAN states and China. The United States of America while having cordial relation with ASEAN state is trying act as balance in South China Sea. While running his presidential campaign, in 2018,Donald Trump viciously badgered Barack Obama for being bungling of averting China from escalating its influence in the South China Sea. Trump blamed Chinese Navy for being aggressive to the US in the undecided sea area. China has clashes with the US owing to the regional incongruities in the South China Sea. Also, China has disagreements with Japan in the East China Sea. Both the disputed regions are probable to be rich in oil reserves and several other natural resources and can enhance the international trade. China retains its claim, claiming almost the entire South China Sea.
It is a row over land and veracity over ocean areas, and the two island chains Parcels and the Spartlys, demanded by an assortment of nations in whole or in share. These chains include hundreds of sharp cliffs, minor islands, shorelines, and aquatic life, like the Scarborough lagoon, adjacent to one another. The ocean itself is a chief trading path and abode to fisheries on which the people living alongside the region depend for their wellbeing. China has always made extensive claims in South China Sea that whole sea belongs to it. It specifies the two clusters of islands sliding inside their limits entirely. Philippines is the other noteworthy plaintiff in the region and as a part of grouping considers its physical nearness to the spratly island as the foundation and primer. The other island chain, Scarborough Shoal well-known as Hengyang island in China was claimed by both the Philippines and China just over 100 miles (160km) from the Philippines and 500 miles from Chinese territory. Other states like Malaysia and Brunei also approve their avowal to region in the South China as declared in The United Nations convention on the Maritime law, as described by UNCLOS. Burnei does not hold any of the disputed islands, but Malaysia has control over a quite minuscule number of Spratly islands.
The US navy claims that it is safeguarding and watching the South China Sea to guarantee the freedom of navigation in that region predominantly where China has seized many islands and reefs into its control. This disputed region is the route of trillions of dollars of trade travels annually which is at stake due to the conflict and belligerence in the South China Sea can also threaten and berate the safety of a region. This region cannot afford any armed skirmish that would have possibly far-ranging and callous repercussions. This war is the exact portrayal of China-U.S supremacy scuffle. The problem is for influence and military dominance in the region between China and US. It is becoming a same cold war like situation in which both countries are trying their best to dominate a particular region. But the problem is, during the course of these events even a miscalculation or small incident can escalate in to full fledge which will be very difficult to control even for belligerent parties.
*Muhammad Rizwan is pursuing M.phil in International Relations from COMSATS University Islamabad.
National Interest surpassing human rights: Case study of Kashmir
Authors: Rizwan Malik and Areeja Syed
The Indian government revoked the exceptional status accorded to Indian-occupied Kashmir in Indian constitution. This sudden development is the most sweeping political move on the disputed region in seventy years. A presidential pronouncement issued on August 5 revoked Article 370 of Indian constitution that ascertained the special rights to the Muslim-majority state of Kashmir, including the rights to have her own constitution and autonomy to make laws on all affairs apart from communication, defence, and foreign policies. This shocking move literally shook Kashmir and Pakistan at their cores. Now It has been more than one month now since Indian forces started a lock down in Indian administered Kashmir. Due to continuous threat of mass protests against this illegal action, additional troops were deployed in already heavy militarized valley. Crippling curfew was imposed and Internet services were suspended. Indian security forces have also arrested all the political leadership of the valley. Different International media outlets have published news regarding the brutal suppression of local Kashmiri people by Indian forces.
With the evolution of United Nation and other international institutions, rights violation and other disputed issue that could undermine peace and stability are paid umpteen attentions by the international community. Time to time we have witnessed intervention on humanitarian bases by International Community .Even force was used in many states to stop oppressive regimes from committing atrocities.
India claims herself to be the largest democracy in the world and champion of human rights protection. But this is absolutely contrary and devious to the ground realities. Especially since BJP came into power in 2014 with an expansionist agenda, it is actively involved in different crimes and often violated the sovereignty of many states. BJP government has conducted military operation in Myanmar in 2015 without taking into confidence the local government. Later, Pakistan was targeted in February 2019 though it resulted in shooting down of one of Indian fighter jets. This shift has deteriorated the already-heightened tensions with neighboring Pakistan, which relegated its diplomatic relations with India.
Kashmir has been a bone of contention and a disputed region between Indian and Pakistan since 1947. Pakistan and India claim Kashmir in full but rule it partially. The nuclear-armed neighbors remain at daggers drawn over this issue and have fought three wars over this territory but Kashmir issue is still unresolved. A rebellion in Indian-administered Kashmir has been continuing for past 30 years. United Nations General Assembly passed resolutions on Kashmir and has given Kashmir citizens the right of self-determination .UN instructed both India and Pakistan to withdraw their troops from disputed region and to organize plebiscite there. Though India did not agree to these demands and never held a plebiscite but a special status was granted to Indian occupied Kashmir which made it a semi-autonomous region. Different round of talks were arranged between India and Pakistan to solve this dispute which means that India recognized Kashmir as international dispute.
But on August 05, 2015 BJPs government removed this special status of Kashmir and directly imposed the rule of central India.BJP has established a stance that Kashmir is integral part of India and vowed to attack even Pakistani administered Kashmir.
This illegal move of Indian authorities is accompanied by the brutal use of force in the valley. International community which asserts it as the protector of International law and human rights round the globe has basically done nothing against this inhuman/illegal occupation of Kashmir. Reason is that international community is following real politik .According to realist school of thought , International relations states only protect their own national interests. They do not have much appetite for human rights and International Law. This is best depicted in response of international community on Indian moves in Kashmir. If we analyze the international reactions to this recent development one by one we can see that these great powers have their own vested interest in India that is why they are not willing to take any concrete step. For example due to changing geopolitical situation in Asia-Pacific region United States considers India as its strategic ally against the regional power of China. According to US, Indian will contain expanding Chinese influence in south Asia and will act as balancing forces. Moreover Indian with its huge population and large economy is very good trading partner of United States .That is why US will not take any concrete steps against Indian aggression. Countries like France and Russia are huge arms exporters to India so they will not try to lose a client by taking any concrete steps against India. States like Saudi Arabia and UAE which have influence on India because to their oil exports and other trade relation will not take any action .Reason they have very strong trade ties which they do not want to threaten .Secondly they themselves are oppressing regimes so promoting human right in any other region will jeopardize their own position as international actor.
With this realpolitik prevailing at international politics Pakistan is left with pauce options. Pakistan has very strong religious and cultural bonding with Kashmir people and she considers it her legal and moral responsibility to help Kashmir people who are facing wrath of Indian forces. it is the responsibility of the International community to speak for the human rights violations in Kashmir instead on just focusing on their own vast national interests.
A bird's eye view of Asia: A continental landscape of minorities in peril
Many in Asia look at the Middle East with a mixture of expectation of stable energy supplies, hope for economic opportunity and concern about a potential fallout of the region's multiple violent conflicts that are often cloaked in ethnic, religious and sectarian terms.
Yet, a host of Asian nations led by men and women, who redefine identity as concepts of exclusionary civilization, ethnicity, and religious primacy rather than inclusive pluralism and multiculturalism, risk sowing the seeds of radicalization rooted in the despair of population groups that are increasingly persecuted, disenfranchised and marginalized.
Leaders like China's Xi Jingping, India's Narendra Modi, and Myanmar's Win Myint and Aung San Suu Kyi, alongside nationalist and supremacist religious figures ignore the fact that crisis in the Middle East is rooted in autocratic and authoritarian survival strategies that rely on debilitating manipulation of national identity on the basis of sectarianism, ethnicity and faith-based nationalism.
A bird's eye view of Asia produces a picture of a continental landscape strewn with minorities on the defensive whose positioning as full-fledged members of society with equal rights and opportunities is either being eroded or severely curtailed.
It also highlights a pattern of responses by governments and regional associations that opt for a focus on pre-emptive security, kicking the can down the road and/or silent acquiescence rather than addressing a wound head-on that can only fester, making cures ever more difficult.
To be sure, multiple Asian states, including Malaysia, Indonesia, Thailand, the Philippines, Pakistan, Bangladesh and India have at various times opened their doors to refugees.
Similarly, the Association of Southeast Asian Nations' (ASEAN) disaster management unit has focused on facilitating and streamlining repatriation of Rohingya refugees in Bangladesh.
But a leaked report by the unit, AHA Centre, in advance of last June's ASEAN summit was criticized for evading a discussion on creating an environment in which Rohingya would be willing to return.
The criticism went to the core of the problem: Civilizationalist policies, including cultural genocide, isolating communities from the outside world, and discrimination will at best produce simmering anger, frustration and despair and at worst mass migration, militancy and/or political violence.
A Uyghur member of the Communist Party for 30 years who did not practice his religion, Ainiwa Niyazi, would seem to be the picture-perfect model of a Chinese citizen hailing from the north-western province of Xinjiang.
Yet, Mr Niyazi was targeted in April of last year for re-education, one of at least a million Turkic Muslims interned in detention facilities where they are forced to internalize Xi Jinping thought and repudiate religious norms and practices in what constitutes the most frontal assault on a faith in recent history.
If past efforts, including an attempt to turn Kurds into Turks by banning use of Kurdish as a language that sparked a still ongoing low level insurgency, is anything to go by, China's ability to achieve a similar goal with greater brutality is questionable.
"Most Uyghur young men my age are psychologically damaged. When I was in elementary school surrounded by other Uyghurs, I was very outgoing and active. Now I feel like I have been broken… Quality of life is now about feeling safe," said Alim, a young Uyghur, describing to Adam Hunerven, a writer who focuses on the Uyghurs, arrests of his friends and people trekking south to evade the repression in Xinjiang cities.
Travelling in the region in 2014, an era in which China was cracking down on Uyghurs but that predated the institutionalization of the re-education camps, Mr. Hunerven saw that "the trauma people experienced in the rural Uyghur homeland was acute. It followed them into the city, hung over their heads and affected the comportment of their bodies. It made people tentative, looking over their shoulders, keeping their heads down. It made them tremble and cry."
There is little reason to assume that anything has since changed for the better. On the contrary, not only has the crackdown intensified, fear and uncertainty has spread to those lucky enough to live beyond the borders of China. Increasingly, they risk being targeted by the long arm of the Chinese state that has pressured their host countries to repatriate them.
Born and raised in a Rohingya refugee camp in Bangladesh, Rahima Akter, one of the few women to get an education among the hundreds of thousands who fled what the United Nations described as ethnic cleansing in Myanmar, saw her dreams and potential as a role model smashed when she was this month expelled from university after recounting her story publicly.
Ms. Akter gained admission to Cox's Bazar International University (CBIU) on the strength of graduating from a Bangladeshi high school, a feat she could only achieve by sneaking past the camp's checkpoints, hiding her Rohingya identity, speaking only Bengali, dressing like a Bangladeshi, and bribing Bangladeshi public school officials for a placement.
Ms Akter was determined to escape the dire warnings of UNICEF, the United Nations' children agency, that Rohingya refugee children risked becoming "a lost generation."
Ms. Akter's case is not an isolated incident but part of a refugee policy in an environment of mounting anti-refugee sentiment that threatens to deprive Rohingya refugees who refuse to return to Myanmar unless they are guaranteed full citizenship of any prospects.
In a move that is likely to deepen a widespread sense of abandonment and despair, Bangladeshi authorities, citing security reasons, this month ordered the shutting down of mobile services and a halt to the sale of SIM cards in Rohingya refugee camps and restricted Internet access. The measures significantly add to the isolation of a population that is barred from travelling outside the camps.
Not without reason, Bangladeshi foreign minister Abul Kalam Abdul Momen, has blamed the international community for not putting enough pressure on Myanmar to take the Rohingyas back.
The UN "should go to Myanmar, especially to Rakhine state, to create conditions that could help these refugees to go back to their country. The UN is not doing the job that we expect them to do," Mr. Abdul Momen said.
The harsh measures are unlikely to quell increased violence in the camps and continuous attempts by refugees to flee in search of better pastures.
Suspected Rohingya gunmen last month killed a youth wing official of Bangladesh's ruling Awami League party. Two refugees were killed in a subsequent shootout with police.
The plight of the Uyghurs and the Rohingya repeats itself in countries like India with its stepped up number of mob killings that particularly target Muslims, threatened stripping of citizenship of close to two million people in the state of Assam, and unilateral cancellation of self-rule in Kashmir.
Shiite Muslims bear the brunt of violent sectarian attacks in Afghanistan and Pakistan. In Malaysia, Shiites, who are a miniscule minority, face continued religious discrimination.
The Islamic Religious Department in Selangor, Malaysia's richest state, this week issued a sermon that amounts to a mandatory guideline for sermons in mosques warning against "the spread of Shia deviant teachings in this nation… The Muslim ummah (community of the faithful) must become the eyes and the ears for the religious authorities when stumbling upon activities that are suspicious, disguising under the pretext of Islam," the sermon said.
Malaysia, one state where discriminatory policies are unlikely to spark turmoil and political violence, may be the exception that confirms the rule.
Ethnic and religious supremacism in major Asian states threatens to create breeding grounds for violence and extremism. The absence of effective attempts to lessen victims' suffering by ensuring that they can rebuild their lives and safeguard their identities in a safe and secure environment, allows wounds to fester.
Permitting Ms. Akter, the Rohingya university student, to pursue her dream, would have been a low-cost, low risk way of offering Rohingya youth an alternative prospect and at the very least a reason to look for constructive ways of reversing what is a future with little hope.
Bangladeshi efforts to cut off opportunities in the hope that Rohingya will opt for repatriation have so far backfired. And repatriation under circumstances that do not safeguard their rights is little else than kicking the can down the road.
Said human rights advocate Ewelina U. Ochab: "It is easy to turn a blind eye when the atrocities do not happen under our nose. However, we cannot forget that religious persecution anywhere in the world is a security threat to everyone, everywhere."