Trafficking in Human Beings: How Companies Can Make a Difference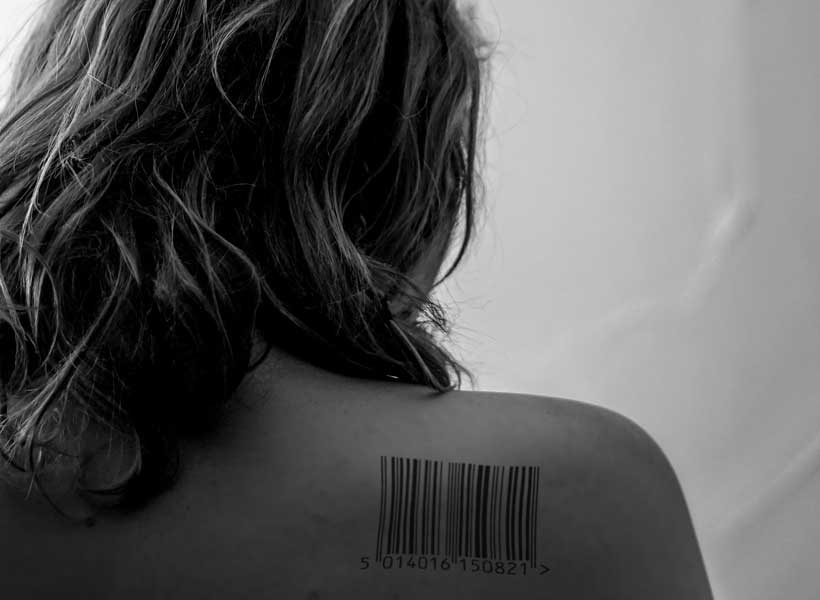 Identifying and prosecuting Trafficking in Human Beings (hereinafter, THB) is often very difficult because of the fear of the victims to testify in a criminal proceeding. Therefore, it is fundamental that there is cooperation among states, at all levels and with a holistic plan of action. However, we usually forget the major role that legal persons can play in combating THB, despite studies showing the importance of companies in this globalized crime. According to a report prepared by the Ashridge Centre for Business and Sustainability at Hult International Business School and the Ethical Trading Initiative, 77 per cent of companies think that there is a credible reason to believe that modern slavery occurs in their supply chains[1]. We cannot demonstrate the real data of the use of corporations to commit THB but it is clear that THB, by its very nature, it is often committed within company's activities and there are companies that are most at risk, such as industries involving agriculture, migrant workers or seasonal product cycles. Therefore, trafficking is a liability for all companies and that liability could be in many countries not only moral, but also civil, administrative or even criminal. For this reason, companies should be aware of the responsibility that they have in the fight against THB and the serious consequences for them if their employers or their managers are involved in this type of crime. Apart from punishment, they would suffer a huge non-material damage as a result of the process.
BACKGROUNDS OF THE COMPANIES´ CRIMINAL LIABILITY
Pope Innocent IV established the Societas delinquere non-potest principle in order to prevent the papal excommunication of civil or business corporations, cities and legal entities for offences committed by one of its members[2]. The principle was later consecrated in most of European systems of criminal laws.  The notion of guilt has been considered as a concept of personal nature and therefore a company could not be criminal responsible for a crime until the 19 century, when the corporate criminal liability was set in the Common Law. The Netherlands became the first Civil Law country to introduce it into its criminal system in 1950, and nowadays most European countries have accepted that possibility. There exists a worldwide trend to corporate criminal liability[3].
We must take into account that we live in a globalized world, where corporations operate worldwide, which directly implies a high risk of being involved in cases of modern slavery or THB.
LEGAL INSTRUMENTS ESTABLISHING CORPORATE LIABILITY IN RELATION TO THB                                            
There has traditionally been some reluctance to attribute to companies liability for crimes committed by their managers or even by their employers. However, corporate liability has been considered a fundamental instrument against organized crime as established in the United Nations Convention against Transnational Organized Crime. Article 10 obliges each State Party to adopt and establish the liability of legal persons for participation in serious crimes involving an organized criminal group, including THB. The liability of legal persons may be criminal, civil or administrative; the main point is that it must be effective, proportionate and dissuasive.
In the same vein, both the Council of Europe Convention on Action against Trafficking in Human beings of 16.5.2005[4] and the Directive 2011/36 on preventing and combating trafficking in human beings require Member States to establish corporate liability. Specifically, according to articles 5 and 6 of the aforesaid Directive, all Member States shall take the necessary measures to ensure that legal persons can be held liable for THB committed for their benefit by any person, who has a leading position within the legal persons based on a power of representation of this legal person, an authority to take decisions on behalf of the legal person or an authority to exercise control within the legal person. Those measures shall ensure effective, proportionate and dissuasive sanctions, with criminal or non-criminal fines and penalties. Furthermore, it must be ensured that companies can be held liable for a lack of supervision or control, and what constitutes in my opinion the fundamental issue in order to use companies as mechanisms for fighting THB.
With regard to domestic legislations, I would like to make a brief reference to the UK Modern Slavery Act of 2015 and the California Transparency in Supply Chains Act of 2010. Both instruments impose obligations on large corporations in order to avoid THB in their supply chains, what constitutes major progress with regard to the fight against THB for labour purposes. Therefore, it would be desirable, in my view, to expand that type of regulations to other countries.
According to Section 54 of the UK Modern Slavery Act 2015 all companies with an annual turnover that exceeds £36m shall be required to make available a slavery and human trafficking statement for each financial year. That annual statement must address a full of organisational details such as the organisation structure,  training about slavery, its policies in relation to slavery and human trafficking, the parts of its business and supply chains where there is a risk of THB and its due diligences processes.
With regard to the California Act, it requires retailers and manufacturers doing business in California (that have over $100 million in global revenue) to prominently disclose, on company websites, the extent to which, if any, the company engages in specific activities to detect and prevent forced labour and human trafficking in their supply chains—verification, auditing, certification, internal accountability, and training. Thus, companies should implement due diligence programs with effective internal controls, with identification of areas at risks and with implementation of specific policies in order to address those risks[5]. Otherwise, they can be in many states criminal responsible for modern slavery or human trafficking and we can imagine the devastating effect that it could bring to them.
Despite those regulations, THB cases against corporations remain too low.  It is a relatively recent issue, with several obstacles such as the extraterritorial application of corporate criminal liability, evidentiary issues and the problems derived from subcontracting with complex corporate structures[6].
MAIN COMPANIES AT RISK
As already mentioned, human trafficking is considered a form of transnational organized crime, which includes displacement of people from their own countries or regions. THB crimes are often committed in more than one country by organized criminal groups[7]. However, smuggling of and trafficking in should be differentiated. According to professor Anis Bajrektarevic there are four differentiating elements: (i) an exploitation and usage of the trafficked person over a long period of time; (ii) inter-dependency that forms a strong (brothers-in-arms like) linkage, between trafficked victim and organized crime groupings; (iii) eligibility for further networking (recruitment for criminal purpose); (iv) very often trafficking itself is not a voluntary movement, but in the case of smuggled persons it always occurs voluntarily[8].
Therefore, it is usual that companies are used as means for THB, in the process of recruitment, transportation or exploitation.
According to the Protocol to Prevent, Suppress and Punish Trafficking in Persons Especially Women and Children, supplementing the United Nations Conventions against Translational Organized Crime Trafficking in persons "shall mean the recruitment, transportation, transfer, harbouring or receipt of persons, by means of the threat or use of force or other forms of coercion, of abduction, of fraud, of deception, of the abuse of power or of a position of vulnerability or of the giving or receiving of payments or benefits to achieve the consent of a person having control over another person, for the purpose of exploitation". Exploitation shall include, at a minimum, the exploitation of the prostitution of others or other forms of sexual exploitation, forced labour or services, slavery or practices similar to slavery, servitude or the removal of organs.
Therefore, THB offences can be committed by different activities and each of them can involve a particular kind of company. For instance, while recruitment is usually committed on the Internet through false jobs postings, receipt of persons can be performed in hotels. Therefore, I am going to analyse which companies are most at risk stemming of the UN definition and differentiating between the various stages of the THB.
First stage: Recruitment              
The initial stage of the THB process consists of the recruitment. It can be done by several means, and it depends on the purpose of the offence. However, there are usual forms of recruitment, both on THB for labour exploitation and in sexual exploitation.
Social networks play a fundamental role in the recruitment phase and for that reason it is extremely important to implement in those companies effective THB detections systems. It appears that 89% of 12-17 year-old love to chat on the Internet: clase-mates, chat rooms or webnets. These are prefect points for traffickers, who use false identities to lure potential victims to a meeting[9].
With regard also to the Internet, it is common to make use of false jobs advertisements placed on it. It seems to be difficult to detect that type of simulated jobs, but it is also possible to implement different channels for identifying presumed traffickers. The false contracts, and the patterns are always similar. The companies that operate on the Internet should be on the lookout for signs of THB.
Nevertheless, it cannot be ignored that the identification on the Internet is very difficult. The anonymity and mass audience of online services increases both the discretion and profitability of the services but complicates the fight against the recruitment. For that reason, in my opinion the companies that operate on the Internet should increase the delivery of information to users in relation to the THB. Companies should expose the risk of being victim of THB and they should explain the traditional methods used by traffickers. Furthermore, companies should also provide users with direct contacts of the company specialized in the fight against THB, representing intermediaries between users and police authorities.
Finally, private employment agencies, as labour recruiters, have an important role in this first stage of THB. Therefore, the issue of labour recruitment and the responsibilities of governments and employers to protect workers from exploitation were at the centre of the 103 debate of the International Labour Conference, which led to the adoption of the Protocol of 2014 to the Forced Labour Convention, 1930, and the Forced Labour Recommendation 2013 (No.203). As specific provision, it is recommended the promotion of coordinated efforts by relevant government agencies, including efforts to regulate, license and monitor labour recruiters and employment agencies and eliminate the charging of recruitment fees to workers to prevent debt bondage and other forms of economic coercion[10].
In the same row, the International Labour Organization and the United Nations Office on Drugs and Crime (UNODC) call on governments, social partners, businesses, other international agencies, and all concerned stakeholders, to strengthen their efforts to address abusive and fraudulent recruitment practices in statement rendered in June of 2015 in which series of actions were requested:
1.Adopt and strengthen, criminal laws and other regulatory measures, to address the entire spectrum of fraudulent and abusive recruitment practices that may lead to trafficking in persons;
2.Raise awareness amongst recruiters, private employment agencies and employers in the private and public sectors on due diligence and best practices on how to eliminate abusive and fraudulent recruitment practices;
3.Enable cooperation among relevant government agencies, workers' organisations, employers' organisations and represent- actives of private employment agencies; promote strategic partnerships between the public and private sectors, and facilitate exchange of good practices within common migration routes;
4.Create complaint mechanisms and ensure that migrant workers who have experienced abusive and fraudulent recruitment practices or subsequent exploitation, gain access to justice and effective remedies, such as compensation;
5.Ensure the Right to Freedom of Association, maximise collective bargaining coverage and support trade unions in their efforts to organize workers, including migrant workers, to better protect them from exploitation during or resulting from the recruitment process.
6.Foster the transparent and participatory negotiation, conclusion and effective implementation of bilateral and regional agreements, rooted in international standards, as well as other specific mechanisms to ensure improved international coordination and cooperation and to close regulatory and enforcement gaps across common labour migration routes.
7.Ensure that national mechanisms to regulate the recruitment of migrant workers are integrated into labour migration policies and relevant bilateral and regional agreements, to ensure coherence between national laws and policies governing labour recruitment and the broader policies relating to employment, skills, and education.
8.Promote the ratification of relevant UN and ILO Conventions, in particular the recently adopted Protocol of 2014 to the Forced Labour Convention, 1930; the Trafficking in Persons Protocol; the Private Employment Agencies Convention, 1997 (No 181); the Migration for Employment Convention, 1949 (No 97) and the Migrant Workers (Supplementary Provisions) Convention, 1975 (No 143) to ensure proper recognition and regulation of labour recruiters and employment agencies
Second Stage: Transition             
According to the UN Protocol, it must be punished not only the recruitment, but also the transportation, transfer, harbouring or receipt of persons. One of the main characteristics of THB, and which distinguishes it from another forms of exploitation, is the transition stage. Victims are transported to the place of exploitation, either within the country or outside the country of origin of the victim, but in every case, apart from their families and friends, what makes them more vulnerable. Modern slavery requires that people are moved from one place to another and for that reason. It is important to adopt measures to prevent THB in all kind of transport firms, hotels and hosting's companies.
Victims can be transported by land, sea and air. All shipping companies should be aware of the fights against THB. They can be responsible for human trafficking if they do not adopt any measure to avoid that the traffickers use their services to commit their criminal activities. Consequently, companies that depend on transport as part of their values chains, or that are supplying transportation services, must face the risk of being complicit in modern slavery[11]. For instance, there have been several scandals of smuggling and THB using trucks among the world[12], with fatal endings in some cases. To deal with such situations, it was created the Truckers Against Trafficking (TAT) with the mission to educate, equip, empower and mobilize members of the trucking and bus industries to combat human trafficking[13]. Its main goals are to saturate trucking and related industries with TAT materials, partner with law enforcement and government agencies to facilitate the investigation of human trafficking and marshal the resources of their partners to combat THB. Similarly, the International Transport Worker's Federation is trying to make  people aware of the risk of low cost-holidays. Exploitation often happens at tourist destinations, hotels are anonymous and publicly accessible, making them likely venues for prostitution and crime. And even more anonymous would be new companies, which operate on online leasings or rentings short-term lodging such as apartments or homestays. However, tourism and hospitality stakeholders are often unaware of signs, contributing unknowingly to sex trafficking and the transportation of human beings[14], despite being likely to intervene not only in the second stage but also in the third phase of THB.
Third stage: Exploitation             
Exploitation could be for several purposes but it shall include, according to the Palermo Protocol, at a minimum, the exploitation of the prostitution of others or other forms of sexual exploitation, forced labour or services, slavery or practices similar to slavery, servitude or the removal of organs.
This phase is what justifies the existence of THB and where the companies have more risk to be responsible for the crime. In contrast with the previous stages, where it is complicated to attribute criminal responsibility to the companies, at this stage, companies should have strong mechanisms of THB detection and specially, those companies that are most at risk.
According to a study elaborated by NGO Verité in 2016, eleven sectors were found to be the most likely to have a risk of human trafficking globally[15]: agriculture, construction, electronics, fishing and aquaculture, forestry, healthcare, hospitality, housekeeping/facilities operation, mining and basic metal production and textile and apparel manufacturing. But there are also additional risk factors. Particular products, such as those that have seasonal cycles, certain business processes, for instance in long and complex supply chains, the use of certain vulnerable groups, such as women and children, and other operations in countries deemed as high risk. The study is mainly focused on the companies' role attending to their supply chains. In the context of the sexual exploitation, we cannot forget the situation of bars, clubs, escort agencies and brothels, due to the fact that they constitute an important focal point for human trafficking. It is clear that in many occasions the owner of that kind of business would be  responsible for trafficking. But in many other cases, it would be difficult to make them responsible for the scenario of a THB victim working in their establishments, especially when they are big commercial premises. And for that reason, it is fundamental to have the possibility to attribute to that business any kind of liability, whether civil, administrative or criminal. Nonetheless, the seriousness of the offence and the high risk of having workers which are victims of THB in such kind of an industry justifies, in my opinion, the attribution of criminal responsibility to that business or even to the owners, in cases of absolute lack of control.
CONCLUSIONS
Trafficking in human beings is a global problem and one of the world's most abhorrent crimes. It must be fought by land, sea and air, and with use of all the instruments of the rule of law. The fight against this crime must involve several actors with a multifaceted response. Otherwise, we will not be able to eradicate this shameful crime.
It is crucial that small, medium and large companies are involved in the fights against human trafficking. The aim of the traffickers consists in earning money and to that end they often need corporations. Therefore, if we achieve the goal of preventing the utilization of companies to commit THB, we would be able to put traffickers in a difficult situation. Corporations are a fundamental element in the fight of all globalized crimes. We should  emphasize that companies can and should play a vital role in preventing human trafficking.
At this point, there are already many companies that they are aware of the risks of being involved in a case of THB and take their responsibility for it. There are major initiatives in this area. For instance the aforementioned Truckers Against Human Trafficking or the European Alliance Bankers against Trafficking in Human Beings, which created a practical toolkit with "red-flag indicators"[16].
With the globalization of business, international compliance is a necessity. The global nature of companies with subsidiaries, affiliates, and vendors all over the world provide great opportunities but also great risks of being liable for the actions of  their staff[17]. However, there are many companies that are not conscious of the risks that they take if they do not implement effective measures against THB.
There is currently a worldwide trend to corporate criminal liability and it is only a matter of time we start prosecuting companies which are responsible for human trafficking. Judicial authorities, policy makers, press and civilian play an important role related to corporate liability. We should promote the awareness of companies of the necessity of the implementation of due diligence programs with effective internal controls, with identification of areas at risks and with implementation of specific policies in order to address those risks, and to avoid labour exploitation .
It is responsibility of all of us to combat THB with involvement of all the possible actors.
An early version of this text has been presented at the OSCE Conference (18 Alliance against Trafficking in Persons, Vienna 2018)
[1] LAKE Quintin, MACALISTER Jamie, BERMAN Cindy, GITSHAM Matthew, PAGE Nadine, "Corporate Leadership on Modern Slavery", Hult research in partnership with the ethical trading initiative, November 2016, p.9.
[2] BRODOWSKI Dominik, DE LOS MONTEROS DE LA PARRA Manuel Espinoza, TIEDEMANN Klaus, " Regulating Corporate Criminal Liability: An Introduction", Springer International Publishing Switzerland, 2014, p.1.
[3] OECD, " Liability of legal Persons for Corruption in Eastern Europe and Central Asia", 2015,p.9
[4] Article 20 of the Council of European Convention on Action againts Traffiking in Human beinfs, Warsaw,16.5.2005.
[5] D. Sherman Jeffrey, COMM B, BRAITHWAITE Colin, "Risk assesment tools for effective internal controls", First reference, September 2008,p.2
[6] RODRIGUEZ LOPEZ Silvia, " Criminal liability of Legal Persons for Human TRaffiking Offences in International and European Law", Journal of Traffikcing and Human Exploitation, Paris Legal Publishers, 2017, p.105-110
[7] A.FORSTER Bruce, " Human Trafficking:A Transnational Organized Crime Activity", American International Journal of Contemporary Research, Vol.3 No.1,January 2013, p.1
[8] BAJREKTAREVIC Anis, "The Palermo Convention, Ten Years After – toward the Universal Criminal Justice", GHIR (Geopolitics, History, International Relations) Addleton Academic Publishers NY, Volume 3(1) 2011, p.44
[9]  SKIOTOU Athanassia P., "Trafficking in human beings:Internet recruitment", Council of Europe, 2007, p.27
[10] ANDREES Beate, NASRI Alix, SWINIARSKI Peter,"Regulating labour recruitment to prevent human traffiking and to foster fair migration, models challengues and opportunities", International Labour Organization 2015, p.3.
[11] TRIER HANSES Thomas, " Transport-The risk of complicity in modern slavery",Sirius Publications, 2016, p.2.
[12] http://www.bbc.com/news/world-europe-34073534.
http://www.bbc.com/news/world-us-canada-40696306.
[13] http://truckersagainsttrafficking.org/.
[14] Carolin L, Lindsay A, Victor W (2015) Sex Trafficking in the Tourism Industry. J Tourism Hospit 4:166. doi:10.4172/2167-0269.1000166.
[15] DERPARMENT OF STATE, " Trafficking in persons report 2015", United States of America,  p.23.
[16] https://uk.reuters.com/article/banks-trafficking/bank-staff-will-red-flag-trafficking-suspects-with-powerful-new-tool-idUKL8N1HW3J4
[17] T. BIEGELMAN Marin, R.BIEGELMAN Daniel, " Foreign corrupt practices act compliance guidebook: protection your organization from bribery and corruption", Wiley Corporate F&A,2010,p.g31.
The Unabashed Irony of the UNSC Reforms
The war in Ukraine has prompted multiple factors to breach the historical course. Oil prices have flickered near record highs, commodity valuations are through the roof, and global inflation is untenable. A robust western response to the Russian invasion is a rare display of western concord, not seen since the end of World War II. The waning neutrality of Finland and Sweden is the recent chapter in this NATO vs Russia saga. Nevertheless, conflicts as such are nothing new to global diplomacy. A recap of the yesteryears enlists multiple examples of Russian brutality – from Georgia to Chechnya to Ukraine to Syria. However, the dialled-up reaction to the invasion today is somewhat eccentric; divergent from the traditional path of diplomacy and instead focused on the economic (and political) derailment. Tough sanctions were already biting hard, pushing Russia on the verge of an international default – the first in decades. Adding weight to injury, the United Nations General Assembly (UNGA) convened earlier to reform the decades-old system of veto of the United Nations Security Council (UNSC).
The consensus vote now dictates a supplementary meeting to defend any vetos cast in the Council. Since its inception, five permanent members of the Security Council – the US, UK, France, Russia, and China – can cast a veto to block any resolution presented in the Council. Now, the General Assembly must meet within ten days of any veto cast in the Security Council to demand an explanation from the veto casting member. In theory, the reform is intended to ask for an explanation from the big five regarding their regular abuse of veto power. However, it hardly curbs the power of the big five when it comes to utter disregard for international law or advancing barbaric allies. The Russian invasion of Ukraine has kickstarted this odd trail towards accountability in the Security Council. Curiously, Russia would not be in the hot seat much longer. The United States, on the other hand, has a long-winded history of power abuse.
While the veto of the Russian envoy has incensed the western bloc, the US has consistently used its veto to guard allies from accountability for their inhuman conduct. In 1977, the US blocked sanctions against the apartheid regime in South Africa. An authoritarian government that programmed actual death squads to detain, torture, and murder the black community. Mr. Joe Biden recently casually tossed the word 'genocide' to describe the atrocities of Russia in Ukraine. However, he failed to mention the cruelties inflicted by his own nation. His convoy to the UN delivered an emotional spiel when the Russian envoy vetoed the resolution. "Russia cannot veto accountability," she said. Well let us unravel the convoluted history of human rights abuse and the misuse of veto power by the United States.
Since 1989, the US has cast three vetos to defend its own illegal invasions. Exactly how destructive were these invasions? According to a Senior US Defence Intelligence Agency, the first 24 days of Russia's bombing of Ukraine were less catastrophic than the first 24 hours of US bombing in Iraq in 2003. Since 2001, the US (and its allies) have dropped over 337,000 bombs and missiles – 46 per day – on nine countries. A UN assessment mission reported that the US-led campaign against the Islamic State of Iraq and Syria (ISIS) was the heaviest bombing anywhere in decades. The report also counted 40,000 verified civilian deaths in Iraq and Syria. I haven't even discussed Afghanistan, Vietnam, or Panama. I have even skipped past the US proxy wars in Angola and Zimbabwe. The brutality of the United States is the fact that makes this UNSC reform a joke in the guise of hypocrisy.
The United States cast 25 of the last 30 vetos to defend Israel from international condemnation. According to data published by the United Nations Office for the Coordination of Humanitarian Affairs (OCHA), about 5,600 Palestinians were murdered between 2008 and 2020, while nearly 115,000 were injured. Last year alone, the 11-day Israel-Palestine war killed 275 Palestinian civilians – including 61 children and 35 women. The war decimated about 94 buildings in Gaza and displaced over 72,000 Palestinians. How did the law-abiding US respond to such human rights abuse? The so-called ethical United States blatantly blocked the UNSC joint statement – three times in a single week. Imposing sanctions on Russia while supplying military aid to Israel, it doesn't take a genius to grasp the duplicity of the United States at display.
In my opinion, the UNSC reform would not change anything for the better. Sure, this stipulation could guilt-trip Russia into embarrassment. But an explanation of a veto would unlikely deter seasoned diplomats, rendered blasé about the atrocities inflicted by their nation, from justifying their abuse of power. The US, for instance, would only resort to lexical gimmicks in its defense of Israel. "Right to defend itself" has been the general parlance of the US to describe the Israeli genocide in Palestine. I do not doubt that the US (and the rest of the big five) have skilled envoys to weave emotional speeches and complex jargon to justify vetos in the Security Council. It is only a matter of time before this explanatory bid would be nothing but a PR segment to further the agenda of mocking international law. Nonetheless, it is funny how once the tables are turned, the veto seems an inconvenience rather than the traditional hedge against the backlash. I am particularly enjoying how the US is finally feeling the folly of its ways.
Russia-Ukraine War, China and World Peace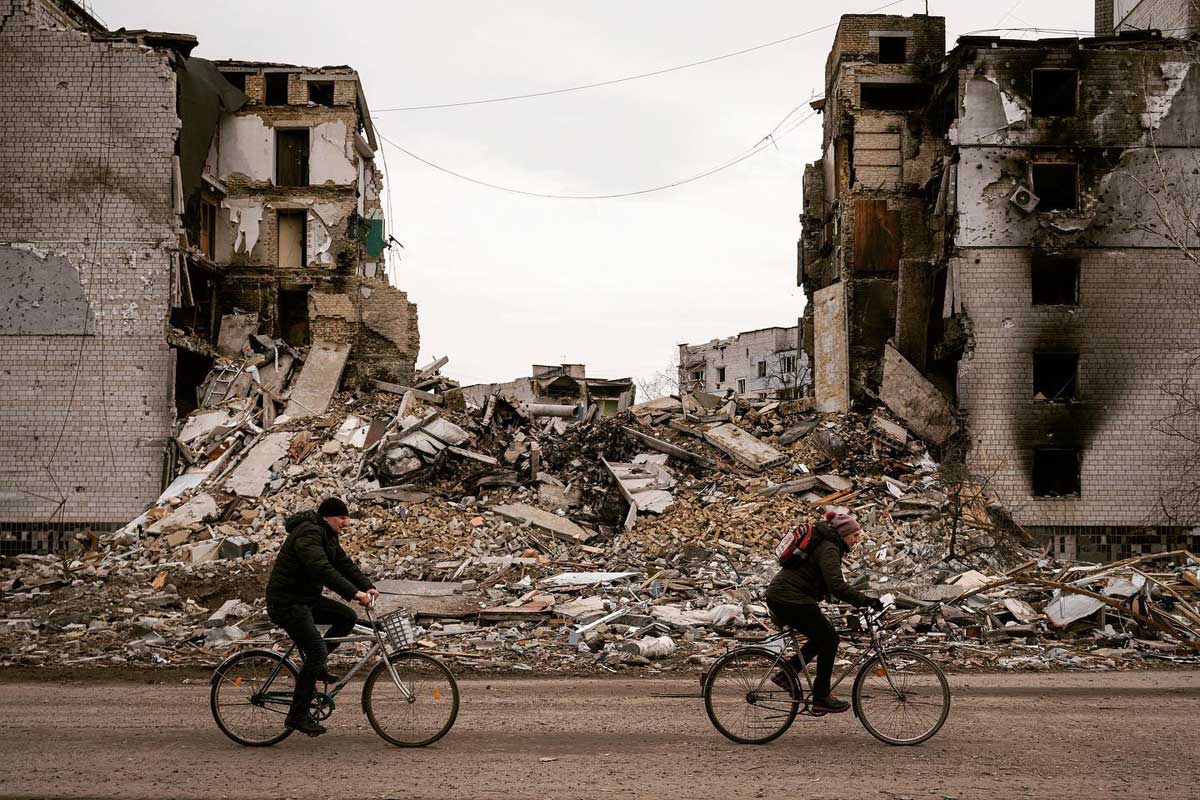 On May 3, when asked about the possible causes of the Ukrainian tragedy, His Holiness Pope Francis speculated about an "anger" probably "facilitated initially by NATO's barking at Russia's door. I cannot say whether this anger was provoked, but it was probably facilitated".
What do the Pope's words mean? In short, they mean that in international relations – of which the Holy See is Master of the Art – two things count: respect for the other and ignorance. The former is to be always placed as a founding element of peace, the latter is to be eradicated, especially in countries like Italy and in many others, as a factor of war.
Why was the Soviet Union respected and why the same respect and consideration is not owed to Russia? Why with the Soviet Union, after the normalisation of the Prague Spring, did a still divided but wise Europe (today, instead, united only by the banks' and bankers' money) and a sharp-witted West, with Russia's agreement, launch the Helsinki Conference on Security and Cooperation in Europe? Why instead did a powerless Europe, a semi-colony of the United States of America – with the UK as the 51st star on its flag – together with the White House, pretend not to see what was happening in Ukraine? Why did they turn a blind eye to this conflict, which has been going on since 2014, and fomented the rise to power of people who, by inciting hatred against Russia, were under the illusion that NATO would come to their aid, turning Europe into a pool of blood for their purposes?
Do some people probably believe that Russia is still that of Yeltsin, ready to open up – in every sense – to the first master coming along? These are the cases in which respect is lacking and ignorance triumphs.
As to an example of ongoing and consistent respect in foreign affairs, it is useful to comment on a recent speech delivered on April 21 by China's President Xi Jinping, which developed several points.
He pointed out that, for over two years, the international community has made strenuous efforts to meet the challenge of COVID-19 and promote economic recovery and development in the world. He added that the difficulties and challenges show that the international community has a shared future for better or for worse, and that the various countries must strive for peace, development, and win-win cooperation so as to work together and tackle the different problems that gradually emerge on the scene.
With a view to facing the health emergency, China has provided over 2.1 billion vaccine doses to over 120 countries and international organisations and it will continue to make the pledged donations of 600 million doses to African countries and 150 million doses to the countries of the Association of South-East Asian Nations (ASEAN) to proactively help bridge the vaccine gap.
With specific reference to the economic recovery, President Xi Jinping pledged to keep on building an economy open to the world, strengthening macroeconomic policy coordination and preserving the stability of industrial and supply chains, as well as promoting balanced, coordinated and inclusive development globally. He said: "People need to be put first and development and social welfare must be prioritised. It is important to promote pragmatic studies in priority areas such as poverty reduction, security, food, development finance and industrialisation, as well as work on solving the issue of unbalanced and insufficient development, and move forward by establishing job creation initiatives."
With regard to the recent war clashes, President Xi Jinping deems necessary to jointly safeguard world peace and security. I wish to add that the Cold War-style mentality – what is happening in Ukraine, i.e. the West disrespecting Russia, considering it an enemy as in the past, but not as strong as in the days of the CPSU – can only undermine world peace. Hegemonism aimed at conquering Eurasia – as the land that holds the remaining raw materials on the planet – and the policy of the strongest country can only undermine world peace. The clash of blocs can only worsen the security challenges of the 21st century.
Why, while the Warsaw Pact (of which the People's Republic of China was never a member and never wanted to be a member) was dissolved, did the same not happen with NATO? China has always wanted to promote world peace, never wanting to be part of aggressive and barking alliances.
China pledges to advance the vision of common, integrated, cooperative and sustainable security and to jointly preserve world peace and security. It pledges to respect all countries' sovereignty and territorial integrity; to pursue non-interference in other countries' internal affairs, and to respect the development path and social system chosen by peoples. It pledges to abide by the aims and principles of the UN Charter; to reject the warmongering mentality (opposing the good countries by default vs. the bad ones conventionally); to oppose unilateralism and to reject the policy of bloc confrontation. China takes all countries' security concerns and legitimate interests into account. It pursues the principle of indivisible responsibilities and builds a balanced and effective security architecture. It opposes one country seeking its own security by fomenting insecurities in the others. China seeks dialogue and consultation, as well as peaceful solutions to inter-State differences and disputes. It supports all efforts for the peaceful settlement of crises. It refrains from double standards and rejects the arbitrary use of unilateral extraterritorial sanctions and jurisdictions.
It is crucial to adopt a comprehensive approach to maintain security and respond together to regional disputes and planetary challenges such as terrorism, climate change, cybersecurity and biosecurity.
Global governance challenges must be addressed together. The world countries are on an equal footing when it comes to sharing fortunes and misfortunes. It is unacceptable to try to throw anyone overboard. The international community is currently a sophisticated and integrated device. Removing one of its components makes it very difficult for it to function, to the detriment of the party that is deprived by others of its own guarantees that call into question the very existence of a State – such as trying to deploy nuclear warheads a few kilometres from a capital city.
Only the principles of broad consultation, joint contribution and shared benefits can promote the common values of humanity, foster exchanges and inspire reciprocity between different civilisations. No one should believe to be better than another by divine grace or manifest destiny.
True and genuine multilateralism must be pursued and the international system centred on the United Nations and the world order based on international law must firmly be preserved. Great countries, in particular, must set an example in terms of respect for equality, cooperation, credibility and the rule of law to be worthy of their greatness.
In ten years of President Xi Jinping's leadership, Asia has maintained overall stability and achieved fast and sustained growth, thus creating the "Asian miracle". If Asia does well, the whole world will benefit. Asia has continued to strive to develop, build and maintain its strength, i.e. the basic wisdom that makes the continent a stabilising anchor of peace, an engine of growth and a pioneer of international cooperation.
These achievements come from as far back as the aforementioned Chinese refusal to join aggressive military blocs. They are based on the Five Principles of Peaceful Coexistence drafted by Prime Minister Zhou Enlai on December 31, 1953, published on April 29, 1954, and reaffirmed at the Bandung Conference on April 18-24, 1955: (i) mutual respect for each other's territorial integrity and sovereignty; (ii) mutual non-aggression; (iii) mutual non-interference in each other's internal affairs; (iv) equality and cooperation for mutual benefit; (v) peaceful coexistence.
They are based on the Eight Principles for Foreign Aid and Economic and Technical Assistance proposed by the aforementioned Zhou Enlai before the Somali Parliament on February 3, 1964, which became the emblem of China's presence in Africa: (i) China always bases itself on the principle of equality and mutual benefit in providing aid to other nations; (ii) China never attaches any conditions or asks for any privileges; (iii) China helps lighten the burden of recipient countries as much as possible; (iv) China aims at helping recipient countries to gradually achieve self-reliance and independent development; (v) China strives to develop aid projects that require less investment but yield quicker results; (vi) China provides the best-quality equipment and materials of its own manufacture; (vii) in providing technical assistance, China shall ensure that the personnel of the recipient country fully master such techniques; (viii) Chinese experts are not allowed to make any special demands or enjoy any special amenities.
Over the last ten years President Xi Jinping has successfully applied the Chinese doctrine in international relations, following and implementing his country's multi-millennial traditions of diplomacy. ASEAN's central place and role in the regional architecture has been strengthened in Asia, preserving the order that takes all parties' aspirations and interests into account. Each country, whether large or small, powerful or weak, inside or outside the region, contributes to the success of Asia's development, without creating war frictions. Each country follows the path of peace and development, promotes win-win cooperation and builds a large family of Asian progress.
The ASEAN countries are the following: Brunei, Cambodia, Indonesia, Laos, Malaysia, Myanmar (Burma), Philippines, Singapore, Thailand, Vietnam (Papua New Guinea and East Timor as observers).
Furthermore, the fundamentals of China's economy – its strong resilience, huge potential, ample room for manoeuvre and long-term sustainability – remain unchanged. They will provide great dynamism for the stability and recovery of the world economy and wider market opportunities for all countries.
The People's Republic of China will be fully committed to its new development rationale. It will step up the establishment of a new growth paradigm, and redouble its efforts for high-quality development. China will promote high standards; expand the catalogue for the creation of new computer software; improve investment promotion services and add more cities to the comprehensive pilot programme for opening up the service sector.
China will take concrete steps to develop its pilot free trade zones and the Hainan Free Trade Port will be in line with high-standard international economic and trade rules and will move forward with the institutional opening process.
China will seek to conclude high-level free trade agreements with more countries and regions and will proactively endeavour to join the Comprehensive and Progressive Agreement for Trans-Pacific Partnership (CPTPP) and the Digital Economy Partnership Agreement (DEPA).
China is moving forward with the Silk Road (Belt and Road) cooperation to make it increasingly high-level, sustainable and people-centred. China will firmly follow the path of peaceful development and will always be a builder of world peace, as well as a contributor to global development and a defender of the international order.
Over the last ten years, under President Xi Jinping's leadership, the People's Republic of China has been following the old Chinese saying: "Keep walking and you will not be discouraged by a thousand miles; make steady efforts and you will not be intimidated by a thousand tasks".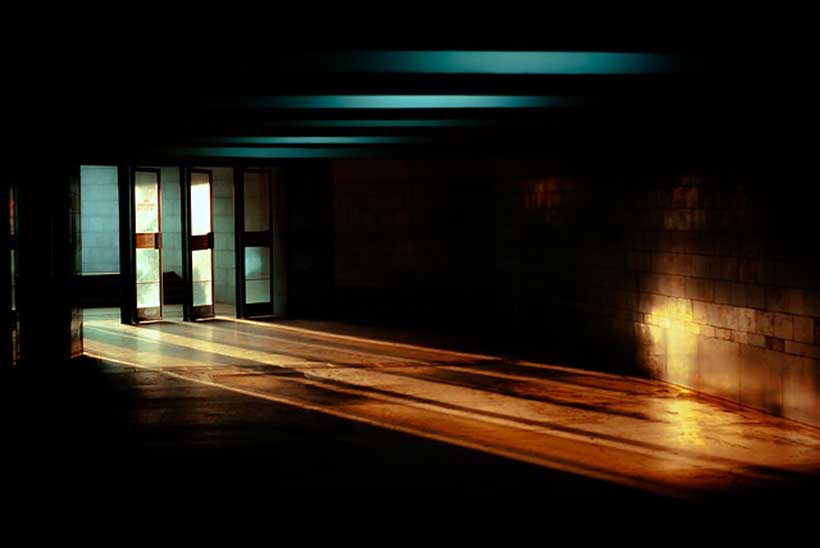 The brutality of ethnic cleansing is complete. It does not distinguish between mother and son, young and old, child or adult. It goes about its gruesome business without conscience or moral compensation. It is the conversion of man into an unthinking beast. It is Putin, Zelensky, Modi and Xi Jinping … all rolled into one. It is us. The seed is there, needing only fertile soil to germinate.
The EU announces more aid to Ukraine — mostly military aid; the US announces more aid to Ukraine — mostly military aid. The Ukrainians saying 'we will never surrender' continue to fight. The Russians asking for talks are not backing down. Ukraine's real value to the world is as an exporter of grain which helps to stabilize grain prices. Feeding a war therefore, runs counter to such stability.
On the heels of covid and its inflationary fallout, who wants a rise in food prices? Not India, not Africa, not the EU and Russians are already feeling the pinch. Perhaps grain exporters in North America could be an exception. Yet at what cost?
According to the UN Secretary General, Antonio Guterres, the Security Council failed to prevent the war or to end it. How can it when the most influential member and its European allies are busy funding it?
Human strife is displayed on almost every continent. Stone throwing at ultra-nationalists by Palestinians after Friday prayers is a routine accompanied sometimes by tragedy. One side provokes, the other side retaliates. Stones are thrown, fights breakout. The authorities respond and more Palestinians are killed — fifteen last Wednesday. Is this the big story in Israel? Of course not.
A TV report accused millionaire Naftali Bennet, the current prime minister, of extravagant expenditure from the public purse at his home, which currently serves as his official residence.
Mr. Bennett disclosed that $26,400 of taxpayer money was spent on his home each month including a $7,400 food bill. His defense avers that his conduct is within the rules and that his predecessor Benjamin Netanyahu spent, on average, $84,300 per month during his tenure.
Noting his efforts at parsimony, he pointed out he did not employ a cook as he is entitled to. Instead, the family sent out to restaurants, presumably the best ones, to have food delivered. Sensitive to the criticism, he states he will henceforth pay for all the food from his own picket.
Sara Netanyahu, his predecessor's wife, had to admit misusing public funds during a similar scandal and was obliged to pay a $15,000 fine. The prime minister is paid $16,500 per month — average monthly salary in Israel is $3,500.
Plus ça change …