Trafficking in Human Beings: How Companies Can Make a Difference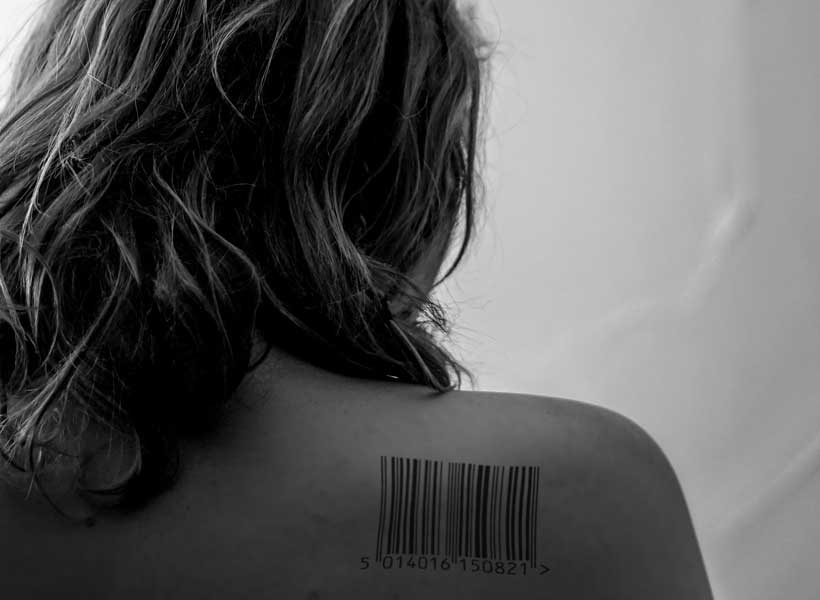 Identifying and prosecuting Trafficking in Human Beings (hereinafter, THB) is often very difficult because of the fear of the victims to testify in a criminal proceeding. Therefore, it is fundamental that there is cooperation among states, at all levels and with a holistic plan of action. However, we usually forget the major role that legal persons can play in combating THB, despite studies showing the importance of companies in this globalized crime. According to a report prepared by the Ashridge Centre for Business and Sustainability at Hult International Business School and the Ethical Trading Initiative, 77 per cent of companies think that there is a credible reason to believe that modern slavery occurs in their supply chains[1]. We cannot demonstrate the real data of the use of corporations to commit THB but it is clear that THB, by its very nature, it is often committed within company's activities and there are companies that are most at risk, such as industries involving agriculture, migrant workers or seasonal product cycles. Therefore, trafficking is a liability for all companies and that liability could be in many countries not only moral, but also civil, administrative or even criminal. For this reason, companies should be aware of the responsibility that they have in the fight against THB and the serious consequences for them if their employers or their managers are involved in this type of crime. Apart from punishment, they would suffer a huge non-material damage as a result of the process.
BACKGROUNDS OF THE COMPANIES´ CRIMINAL LIABILITY
Pope Innocent IV established the Societas delinquere non-potest principle in order to prevent the papal excommunication of civil or business corporations, cities and legal entities for offences committed by one of its members[2]. The principle was later consecrated in most of European systems of criminal laws.  The notion of guilt has been considered as a concept of personal nature and therefore a company could not be criminal responsible for a crime until the 19 century, when the corporate criminal liability was set in the Common Law. The Netherlands became the first Civil Law country to introduce it into its criminal system in 1950, and nowadays most European countries have accepted that possibility. There exists a worldwide trend to corporate criminal liability[3].
We must take into account that we live in a globalized world, where corporations operate worldwide, which directly implies a high risk of being involved in cases of modern slavery or THB.
LEGAL INSTRUMENTS ESTABLISHING CORPORATE LIABILITY IN RELATION TO THB                                            
There has traditionally been some reluctance to attribute to companies liability for crimes committed by their managers or even by their employers. However, corporate liability has been considered a fundamental instrument against organized crime as established in the United Nations Convention against Transnational Organized Crime. Article 10 obliges each State Party to adopt and establish the liability of legal persons for participation in serious crimes involving an organized criminal group, including THB. The liability of legal persons may be criminal, civil or administrative; the main point is that it must be effective, proportionate and dissuasive.
In the same vein, both the Council of Europe Convention on Action against Trafficking in Human beings of 16.5.2005[4] and the Directive 2011/36 on preventing and combating trafficking in human beings require Member States to establish corporate liability. Specifically, according to articles 5 and 6 of the aforesaid Directive, all Member States shall take the necessary measures to ensure that legal persons can be held liable for THB committed for their benefit by any person, who has a leading position within the legal persons based on a power of representation of this legal person, an authority to take decisions on behalf of the legal person or an authority to exercise control within the legal person. Those measures shall ensure effective, proportionate and dissuasive sanctions, with criminal or non-criminal fines and penalties. Furthermore, it must be ensured that companies can be held liable for a lack of supervision or control, and what constitutes in my opinion the fundamental issue in order to use companies as mechanisms for fighting THB.
With regard to domestic legislations, I would like to make a brief reference to the UK Modern Slavery Act of 2015 and the California Transparency in Supply Chains Act of 2010. Both instruments impose obligations on large corporations in order to avoid THB in their supply chains, what constitutes major progress with regard to the fight against THB for labour purposes. Therefore, it would be desirable, in my view, to expand that type of regulations to other countries.
According to Section 54 of the UK Modern Slavery Act 2015 all companies with an annual turnover that exceeds £36m shall be required to make available a slavery and human trafficking statement for each financial year. That annual statement must address a full of organisational details such as the organisation structure,  training about slavery, its policies in relation to slavery and human trafficking, the parts of its business and supply chains where there is a risk of THB and its due diligences processes.
With regard to the California Act, it requires retailers and manufacturers doing business in California (that have over $100 million in global revenue) to prominently disclose, on company websites, the extent to which, if any, the company engages in specific activities to detect and prevent forced labour and human trafficking in their supply chains—verification, auditing, certification, internal accountability, and training. Thus, companies should implement due diligence programs with effective internal controls, with identification of areas at risks and with implementation of specific policies in order to address those risks[5]. Otherwise, they can be in many states criminal responsible for modern slavery or human trafficking and we can imagine the devastating effect that it could bring to them.
Despite those regulations, THB cases against corporations remain too low.  It is a relatively recent issue, with several obstacles such as the extraterritorial application of corporate criminal liability, evidentiary issues and the problems derived from subcontracting with complex corporate structures[6].
MAIN COMPANIES AT RISK
As already mentioned, human trafficking is considered a form of transnational organized crime, which includes displacement of people from their own countries or regions. THB crimes are often committed in more than one country by organized criminal groups[7]. However, smuggling of and trafficking in should be differentiated. According to professor Anis Bajrektarevic there are four differentiating elements: (i) an exploitation and usage of the trafficked person over a long period of time; (ii) inter-dependency that forms a strong (brothers-in-arms like) linkage, between trafficked victim and organized crime groupings; (iii) eligibility for further networking (recruitment for criminal purpose); (iv) very often trafficking itself is not a voluntary movement, but in the case of smuggled persons it always occurs voluntarily[8].
Therefore, it is usual that companies are used as means for THB, in the process of recruitment, transportation or exploitation.
According to the Protocol to Prevent, Suppress and Punish Trafficking in Persons Especially Women and Children, supplementing the United Nations Conventions against Translational Organized Crime Trafficking in persons "shall mean the recruitment, transportation, transfer, harbouring or receipt of persons, by means of the threat or use of force or other forms of coercion, of abduction, of fraud, of deception, of the abuse of power or of a position of vulnerability or of the giving or receiving of payments or benefits to achieve the consent of a person having control over another person, for the purpose of exploitation". Exploitation shall include, at a minimum, the exploitation of the prostitution of others or other forms of sexual exploitation, forced labour or services, slavery or practices similar to slavery, servitude or the removal of organs.
Therefore, THB offences can be committed by different activities and each of them can involve a particular kind of company. For instance, while recruitment is usually committed on the Internet through false jobs postings, receipt of persons can be performed in hotels. Therefore, I am going to analyse which companies are most at risk stemming of the UN definition and differentiating between the various stages of the THB.
First stage: Recruitment              
The initial stage of the THB process consists of the recruitment. It can be done by several means, and it depends on the purpose of the offence. However, there are usual forms of recruitment, both on THB for labour exploitation and in sexual exploitation.
Social networks play a fundamental role in the recruitment phase and for that reason it is extremely important to implement in those companies effective THB detections systems. It appears that 89% of 12-17 year-old love to chat on the Internet: clase-mates, chat rooms or webnets. These are prefect points for traffickers, who use false identities to lure potential victims to a meeting[9].
With regard also to the Internet, it is common to make use of false jobs advertisements placed on it. It seems to be difficult to detect that type of simulated jobs, but it is also possible to implement different channels for identifying presumed traffickers. The false contracts, and the patterns are always similar. The companies that operate on the Internet should be on the lookout for signs of THB.
Nevertheless, it cannot be ignored that the identification on the Internet is very difficult. The anonymity and mass audience of online services increases both the discretion and profitability of the services but complicates the fight against the recruitment. For that reason, in my opinion the companies that operate on the Internet should increase the delivery of information to users in relation to the THB. Companies should expose the risk of being victim of THB and they should explain the traditional methods used by traffickers. Furthermore, companies should also provide users with direct contacts of the company specialized in the fight against THB, representing intermediaries between users and police authorities.
Finally, private employment agencies, as labour recruiters, have an important role in this first stage of THB. Therefore, the issue of labour recruitment and the responsibilities of governments and employers to protect workers from exploitation were at the centre of the 103 debate of the International Labour Conference, which led to the adoption of the Protocol of 2014 to the Forced Labour Convention, 1930, and the Forced Labour Recommendation 2013 (No.203). As specific provision, it is recommended the promotion of coordinated efforts by relevant government agencies, including efforts to regulate, license and monitor labour recruiters and employment agencies and eliminate the charging of recruitment fees to workers to prevent debt bondage and other forms of economic coercion[10].
In the same row, the International Labour Organization and the United Nations Office on Drugs and Crime (UNODC) call on governments, social partners, businesses, other international agencies, and all concerned stakeholders, to strengthen their efforts to address abusive and fraudulent recruitment practices in statement rendered in June of 2015 in which series of actions were requested:
1.Adopt and strengthen, criminal laws and other regulatory measures, to address the entire spectrum of fraudulent and abusive recruitment practices that may lead to trafficking in persons;
2.Raise awareness amongst recruiters, private employment agencies and employers in the private and public sectors on due diligence and best practices on how to eliminate abusive and fraudulent recruitment practices;
3.Enable cooperation among relevant government agencies, workers' organisations, employers' organisations and represent- actives of private employment agencies; promote strategic partnerships between the public and private sectors, and facilitate exchange of good practices within common migration routes;
4.Create complaint mechanisms and ensure that migrant workers who have experienced abusive and fraudulent recruitment practices or subsequent exploitation, gain access to justice and effective remedies, such as compensation;
5.Ensure the Right to Freedom of Association, maximise collective bargaining coverage and support trade unions in their efforts to organize workers, including migrant workers, to better protect them from exploitation during or resulting from the recruitment process.
6.Foster the transparent and participatory negotiation, conclusion and effective implementation of bilateral and regional agreements, rooted in international standards, as well as other specific mechanisms to ensure improved international coordination and cooperation and to close regulatory and enforcement gaps across common labour migration routes.
7.Ensure that national mechanisms to regulate the recruitment of migrant workers are integrated into labour migration policies and relevant bilateral and regional agreements, to ensure coherence between national laws and policies governing labour recruitment and the broader policies relating to employment, skills, and education.
8.Promote the ratification of relevant UN and ILO Conventions, in particular the recently adopted Protocol of 2014 to the Forced Labour Convention, 1930; the Trafficking in Persons Protocol; the Private Employment Agencies Convention, 1997 (No 181); the Migration for Employment Convention, 1949 (No 97) and the Migrant Workers (Supplementary Provisions) Convention, 1975 (No 143) to ensure proper recognition and regulation of labour recruiters and employment agencies
Second Stage: Transition             
According to the UN Protocol, it must be punished not only the recruitment, but also the transportation, transfer, harbouring or receipt of persons. One of the main characteristics of THB, and which distinguishes it from another forms of exploitation, is the transition stage. Victims are transported to the place of exploitation, either within the country or outside the country of origin of the victim, but in every case, apart from their families and friends, what makes them more vulnerable. Modern slavery requires that people are moved from one place to another and for that reason. It is important to adopt measures to prevent THB in all kind of transport firms, hotels and hosting's companies.
Victims can be transported by land, sea and air. All shipping companies should be aware of the fights against THB. They can be responsible for human trafficking if they do not adopt any measure to avoid that the traffickers use their services to commit their criminal activities. Consequently, companies that depend on transport as part of their values chains, or that are supplying transportation services, must face the risk of being complicit in modern slavery[11]. For instance, there have been several scandals of smuggling and THB using trucks among the world[12], with fatal endings in some cases. To deal with such situations, it was created the Truckers Against Trafficking (TAT) with the mission to educate, equip, empower and mobilize members of the trucking and bus industries to combat human trafficking[13]. Its main goals are to saturate trucking and related industries with TAT materials, partner with law enforcement and government agencies to facilitate the investigation of human trafficking and marshal the resources of their partners to combat THB. Similarly, the International Transport Worker's Federation is trying to make  people aware of the risk of low cost-holidays. Exploitation often happens at tourist destinations, hotels are anonymous and publicly accessible, making them likely venues for prostitution and crime. And even more anonymous would be new companies, which operate on online leasings or rentings short-term lodging such as apartments or homestays. However, tourism and hospitality stakeholders are often unaware of signs, contributing unknowingly to sex trafficking and the transportation of human beings[14], despite being likely to intervene not only in the second stage but also in the third phase of THB.
Third stage: Exploitation             
Exploitation could be for several purposes but it shall include, according to the Palermo Protocol, at a minimum, the exploitation of the prostitution of others or other forms of sexual exploitation, forced labour or services, slavery or practices similar to slavery, servitude or the removal of organs.
This phase is what justifies the existence of THB and where the companies have more risk to be responsible for the crime. In contrast with the previous stages, where it is complicated to attribute criminal responsibility to the companies, at this stage, companies should have strong mechanisms of THB detection and specially, those companies that are most at risk.
According to a study elaborated by NGO Verité in 2016, eleven sectors were found to be the most likely to have a risk of human trafficking globally[15]: agriculture, construction, electronics, fishing and aquaculture, forestry, healthcare, hospitality, housekeeping/facilities operation, mining and basic metal production and textile and apparel manufacturing. But there are also additional risk factors. Particular products, such as those that have seasonal cycles, certain business processes, for instance in long and complex supply chains, the use of certain vulnerable groups, such as women and children, and other operations in countries deemed as high risk. The study is mainly focused on the companies' role attending to their supply chains. In the context of the sexual exploitation, we cannot forget the situation of bars, clubs, escort agencies and brothels, due to the fact that they constitute an important focal point for human trafficking. It is clear that in many occasions the owner of that kind of business would be  responsible for trafficking. But in many other cases, it would be difficult to make them responsible for the scenario of a THB victim working in their establishments, especially when they are big commercial premises. And for that reason, it is fundamental to have the possibility to attribute to that business any kind of liability, whether civil, administrative or criminal. Nonetheless, the seriousness of the offence and the high risk of having workers which are victims of THB in such kind of an industry justifies, in my opinion, the attribution of criminal responsibility to that business or even to the owners, in cases of absolute lack of control.
CONCLUSIONS
Trafficking in human beings is a global problem and one of the world's most abhorrent crimes. It must be fought by land, sea and air, and with use of all the instruments of the rule of law. The fight against this crime must involve several actors with a multifaceted response. Otherwise, we will not be able to eradicate this shameful crime.
It is crucial that small, medium and large companies are involved in the fights against human trafficking. The aim of the traffickers consists in earning money and to that end they often need corporations. Therefore, if we achieve the goal of preventing the utilization of companies to commit THB, we would be able to put traffickers in a difficult situation. Corporations are a fundamental element in the fight of all globalized crimes. We should  emphasize that companies can and should play a vital role in preventing human trafficking.
At this point, there are already many companies that they are aware of the risks of being involved in a case of THB and take their responsibility for it. There are major initiatives in this area. For instance the aforementioned Truckers Against Human Trafficking or the European Alliance Bankers against Trafficking in Human Beings, which created a practical toolkit with "red-flag indicators"[16].
With the globalization of business, international compliance is a necessity. The global nature of companies with subsidiaries, affiliates, and vendors all over the world provide great opportunities but also great risks of being liable for the actions of  their staff[17]. However, there are many companies that are not conscious of the risks that they take if they do not implement effective measures against THB.
There is currently a worldwide trend to corporate criminal liability and it is only a matter of time we start prosecuting companies which are responsible for human trafficking. Judicial authorities, policy makers, press and civilian play an important role related to corporate liability. We should promote the awareness of companies of the necessity of the implementation of due diligence programs with effective internal controls, with identification of areas at risks and with implementation of specific policies in order to address those risks, and to avoid labour exploitation .
It is responsibility of all of us to combat THB with involvement of all the possible actors.
An early version of this text has been presented at the OSCE Conference (18 Alliance against Trafficking in Persons, Vienna 2018)
[1] LAKE Quintin, MACALISTER Jamie, BERMAN Cindy, GITSHAM Matthew, PAGE Nadine, "Corporate Leadership on Modern Slavery", Hult research in partnership with the ethical trading initiative, November 2016, p.9.
[2] BRODOWSKI Dominik, DE LOS MONTEROS DE LA PARRA Manuel Espinoza, TIEDEMANN Klaus, " Regulating Corporate Criminal Liability: An Introduction", Springer International Publishing Switzerland, 2014, p.1.
[3] OECD, " Liability of legal Persons for Corruption in Eastern Europe and Central Asia", 2015,p.9
[4] Article 20 of the Council of European Convention on Action againts Traffiking in Human beinfs, Warsaw,16.5.2005.
[5] D. Sherman Jeffrey, COMM B, BRAITHWAITE Colin, "Risk assesment tools for effective internal controls", First reference, September 2008,p.2
[6] RODRIGUEZ LOPEZ Silvia, " Criminal liability of Legal Persons for Human TRaffiking Offences in International and European Law", Journal of Traffikcing and Human Exploitation, Paris Legal Publishers, 2017, p.105-110
[7] A.FORSTER Bruce, " Human Trafficking:A Transnational Organized Crime Activity", American International Journal of Contemporary Research, Vol.3 No.1,January 2013, p.1
[8] BAJREKTAREVIC Anis, "The Palermo Convention, Ten Years After – toward the Universal Criminal Justice", GHIR (Geopolitics, History, International Relations) Addleton Academic Publishers NY, Volume 3(1) 2011, p.44
[9]  SKIOTOU Athanassia P., "Trafficking in human beings:Internet recruitment", Council of Europe, 2007, p.27
[10] ANDREES Beate, NASRI Alix, SWINIARSKI Peter,"Regulating labour recruitment to prevent human traffiking and to foster fair migration, models challengues and opportunities", International Labour Organization 2015, p.3.
[11] TRIER HANSES Thomas, " Transport-The risk of complicity in modern slavery",Sirius Publications, 2016, p.2.
[12] http://www.bbc.com/news/world-europe-34073534.
http://www.bbc.com/news/world-us-canada-40696306.
[13] http://truckersagainsttrafficking.org/.
[14] Carolin L, Lindsay A, Victor W (2015) Sex Trafficking in the Tourism Industry. J Tourism Hospit 4:166. doi:10.4172/2167-0269.1000166.
[15] DERPARMENT OF STATE, " Trafficking in persons report 2015", United States of America,  p.23.
[16] https://uk.reuters.com/article/banks-trafficking/bank-staff-will-red-flag-trafficking-suspects-with-powerful-new-tool-idUKL8N1HW3J4
[17] T. BIEGELMAN Marin, R.BIEGELMAN Daniel, " Foreign corrupt practices act compliance guidebook: protection your organization from bribery and corruption", Wiley Corporate F&A,2010,p.g31.
US Migrant Crisis and the Global Human Rights Protection Standards
Migrants and asylum seekers from Central America have been marching towards the US for protection and shelter. But US government has deployed around 6000 soldiers to prevent them from entering into the US. These migrant and asylum seekers convoys have been dubbed as "a foreign invasion" by the incumbent US President that needs to be confronted by the US army. President Trump hard-headedly argued that "immigration is a very, very big and very dangerous, a really dangerous topic" that prompted the US army officials of firing tear gas shells at migrants' convoys. It is nothing but the portrayal of an invasion by the Central American migrants and asylum seekers into the US. Such a US posturing on international migration is a manifestation of the US tradition of hypocrisy and its deep-seated aversion towards the migrants that violates global human Rights protection standards (GHRPS). Thus, the across-the-board new migration strategy of the US is based on the idea of ultra-restrictionism that deprives the immigrants from public benefits, and recently President Trump has entirely abolished the Deferred Action for Childhood Arrivals (DACA) programme along with the abrogation of the temporary status protection programmes. These measures have adversely impacted the GHRPS required for the 2 million regular migrants in the US which spawned the emergence of a well-founded fear of persecution, far-right nationalism, and socio-cultural schism.
New Migration Strategy
The US restrictive measures have attracted international media attention and the US is hell-bent to send a message to the international community that it would not be privy to the non-binding standard for a safe, orderly and regular migration known as the UN Global Compact on Migration (GCM) arrangement scheduled to be agreed in December 2018 and US is alone capable to take its decisions on immigration issues under America First Policy (AFP).Therefore, the GHRPS for migrants and asylum seekers are apparently immaterial in the US immigration policy objectives. Trump administration under AFP discourse envisions restrictionism, deterrence, and pre-emption against GHRPS while denying public benefits to immigrants at par US citizens. Unfortunately, strong and inclusive migration control strategy has been devised and is being implemented to restrict the rights of those migrants and immigrants who are already there in the US. For example; Trump administration has been attempting to temper the 2020 US census that is bound to influence the political scene for the advantage of Republicans in the years ahead.
However, ex-President Barack Obama also resorted to the deployment of US armed forces on the US-Mexico international border to curb migration that resulted in some cases of family-separations but at a low rate if it is measured against the present Trump administration. The point of distinction between the Obama and Trump administrations is that the former recognized the contribution of migrants to the US's growth; however, this understanding has steadily acquired a negative narrative under the later administration. President Trump has been demanding $5 billion to construct a wall along the US-Mexico international border otherwise intimidating shutting down the US government. However, Trump administration apparently does not leave any stone unturned in case of violently pushing back migrants and asylum seekers. Trump administration has inaugurated its immigration policy with a Travel Ban from seven Muslim countries and now it has been stretched to Latin American countries against all norms of GHRPS and international law.
Global Human Rights Protection Standards
The incumbent US administration is more interested in denying migrants and asylum seekers the access to benefits under the US national laws and global human rights protection standards. The latest Trump's proclamation is to contain the new arrivals from Mexico and its Southern nation-states which restrict the right to seek asylum in the US beyond the port of entry. Further, impugned presidential proclamation defers well-established US asylum legislation that contravenes due process of law, the rule of law and international treaty law recognized and sanctified under the Constitution of United States of America. However, this presidential proclamation or asylum ban has, for the time being, been stopped by the San Francisco Federal Court under a restraining order.
In spite of this, the Immigration and Nationality Act, 1965 states that any "alien or foreigner who is physically or personally present in the US or who comes in the US (whether or not at an officially designated port of entry, irrespective of such alien or foreigner's status, may apply for asylum." However, under Section 212 (f) the US President is empowered to enforce immigration restrictions by issuing a proclamation. Further, the US President may if feels that "the entry of any alien or foreigner or any class of foreigners or aliens into the US would be detrimental to the American interests suspend the entry of all foreigners or aliens or any class of aliens or foreigners as non immigrants or immigrants, or impose on the entry of foreigners or aliens any restrictions he may deem to be appropriate." Precisely, President Trump invoked this provision of law to clamp these insensitive and punitive restrictions. This presidential decree has aggravated the Trump's AFP to new levels of castigation. Groups and individuals seeking asylum and entering the US while avoiding official ports of entry were slapped with criminal cases that got them separated from their families. Such irregular entries were criminalized by the US border authorities in violation of "the right not to be penalized for irregularly entering into the territory of High Contracting State" under Article 31 of the 1951 UN Convention relating to the Status of Refugees (UNCSR) with its 1967 Additional Protocol that has been acceded to by the US.
Having hit with such transgressions, the criminal charges leveled against asylum seekers did not affect their asylum claims, and they were duly entitled to have their asylum claims heard. However, this scenario is no more there as new reports indicate that a single-digit number of asylum applications are disposed of daily at the designated entry ports. Therefore, such a situation has led to inordinate delays in processing the applications of asylum seekers at the border that is a violation of Section 1 of Amendment XIV of the Constitution of United States of America that codifies the core values of the people of the USA. But many persons have been denied access and abducted, raped and thrashed to the hilt. However, Article 33 (1) of the UNCSR contains the principle of non-refoulement stemming from the customary international law that works as "a safety valve" which obligates the nation-states to protect a refugee, migrants, stateless and asylum seekers who is fleeing from persecution, risk or danger to life in his or her country of origin or homeland. Few scholars contest the applicability of the principle of non-refoulement extra-territorially; however, the UNHCR (United Nations High Commissioner for Refugees) has already recognized the extra-territorial application of the non-refoulement principle, and the denial of entry into the US is a violation of the UNCSR.
Moreover, there is another principle of international law where under collective or mass expulsion of the refugees, migrants or asylum seekers is prohibited and obligates the nation-states to examine objectively and cumulatively every expulsion action of each individual and group of persons. The "hot return" policy of the US clearly violates this obligation under GHRPS. Thus, this practice primarily rescinds the right of the huge majority of migrants and asylum seekers to seek for asylum. Therefore, it also circumvents the objects and purposes of the UNCSR.
The Hot Return Policy
The hot return policy stems from the US Department of Justice regulation of 1953 that entails the "100 Air Mile Zone" rule; however, that negates the Fourth Amendment of the US Constitution under which the right and protection against arbitrary and random searches have been provided within this zone. But Border Patrol officials have been empowered to operate the immigration checkpoints in this vast zone with extra-constitutional powers. Under the "zero tolerance policy" Department of Homeland Security wields enormous powers and conducts speedy ejections of undocumented migrants within this area. The fundamental rights and freedoms such as the right to counsel or the right to a hearing before a judicial immigration authority and the right against expulsions are not available in the situation of "hot returns." The new regulation has precisely been founded upon this mechanism and whosoever arrives at the designated checkpoints will be pushed back devoid of any due process of law. Anti-migration-driven steps like the family separation, ankle-monitors for asylum seekers and detention of asylum seekers during the process of determination of their asylum claims. Therefore, it has become a double-edged weapon as when asylum seekers try to apply at authoritative ports of entry they are prevented from doing so and when some migrants and asylum seekers do not follow the law and try to manage surreptitiously asylum benefits they are also prevented from claiming asylum within the US. In fact, the impugned policy violates the UNCSR, customary international law and the provisions of general international law. Therefore, civil society institutions like the Center for Constitutional Rights, the Southern Poverty Law Center and American Civil Liberties Union filed cases in the US courts against such illegal actions of the Trump administration.
The Rights of Migrants and Asylum Seekers
There is a plan to have secret measures to restrict the rights of migrants and asylum seekers in the US against all protection standards of the so-called civilized world. The rights of refugees, migrants, and asylum seekers are in active violation in the US who espouses the cause of human rights, the rule of law, democracy and diversity worldwide. For example; in the Matter of A-R-C-G- et al. decided on August 26, 2014 at the US Department of Justice by the Executive Office for Immigration Review where the Board of Immigration observed that "married women in Guatemala who are unable to leave or run away from their relationship" which can constitute a cognizable "membership of particular social group" that establishes the basis of the right to seek asylum or withholding of removal under Sections 208(a) and 241(b)(3) of the Immigration and Nationality Act, 1965 and which is also a prerequisite for meeting the criterion of refugee definition under Article 1 of the UNCSR. However, law officers under the Trump administration adamant to subvert the well-established legal standards that provide respite and reprieve in the cases of domestic violence.
There is a perennial cycle of legal measures that are bound to belittle existing human rights protection standards like latest Trump administration's endeavour to reverse the Flores v. Reno popularly known as Flores Settlement Agreement (FSA) in September 2018. The reversal of FSA will be the most inhuman act of the present US administration as separating and snatching children from their parents cannot be justified under any circumstance whatsoever.  FSA determines the limits on the duration and conditions under which children could be incarcerated in immigration detention, and it also regulatesthe detention, treatment, and release of detained minors by the immigration authorities. However, Trump Administration seeks to terminate the FSA's legal defences for children, including the provision that children must be shifted to a non-secure, licensed facility within three to five days of detention, which has been construed to allow for an extension of up to 20 days in times of "emergency" or "influx." The proposed regulations include some policies which, if implemented, would allow the government to incarcerate more families for even longer periods. Primarily, FSA's goal was to release families and minor children from immigration custody quickly. Therefore, if FSA is reversed now, it would violate GHRPS and due process of law.
Way Forward
The US is the first country in the world that has been recognized as a country of migrants, enriched by the migrants and celebrates multiculturalism as an inalienable part of its existence since time immemorial. However, US policies based on the doctrine of American interests worldwide has done a massive disservice to the lives of the people worldwide.  The US supports and protects many national governments who serve its interests, US exploits and expropriates the natural resources of many countries and its prescriptive approach in formulating economic policies, forced regime change, subjugation of international organizations and selective discharge of international obligations have also contributed in displacing people from their roots. Therefore, it has to share the responsibility of hosting migrants and asylum seekers, particularly from its vicinity. In fact, many anti-migrants measures violate US municipal law, the US's international treaty obligations as well as general international law. The US has to abdicate its restrictionism based on hate, threats, and xenophobia in consonance with its historical traditions of liberal democracy, diversity, and multiculturalism.
In this context, all anti-migrants restrictions and sanctions must be withdrawn while respecting GHRPS and international law obligations.As pictures circulate worldwide of US firing of tear gas enveloping migrants, asylum seekers and their children on US-Mexican border and terrified faces of children who are being snatched from their parents by the US Border Patrol agents, a UN Global Compact on Orderly and Safe Migration is likely to win near-universal approval at the inter-governmental conference scheduled to be held in Marrakesh, Moroccoon December 10-11, 2018 expected to be the final step before the UN Global Compact for Safe, Orderly and Regular Migration is formally adopted by the UN General Assembly. It has been a long-drawn journey to achieve such an ambitious plan for regulating and governing international migration by the international community. However, it would not be a legally binding treaty even then, unfortunately, US has already shunned this global initiative against the mandate of its own constitution.
The Constitution of the United States of America is a sacred covenant achieved by an immeasurable amount of human investment that has established an equal society in America. But, unfortunately, these restrictions on the rights of migrants and asylum seekers have weakened the US constitutional guarantees and liberties under the current administration. The emergence of the far-right political discourse that is being well-sponsored and patronized under the Trump administration must be countered by strengthening the liberal democratic political discourse, and same must also be reflected in the institutional governance frameworks of the United States of America.
Science Policy Holds Promise in the South China Sea
Scientific cooperation may succeed in de-escalating the current tensions in the tumultuous area of the South China Sea. This in spite of White House efforts to deny well-established climate change reports, and the U.S. withdrawal from the 2015 Paris Climate Accord, which has some observers questioning the wisdom of laying down a science-led peace-building plan in the contested South China Sea disputes.
Chinese oceanographers and their marine scientists are now raising a science flag to neighboring claimant nations in the region. At an increasing number of multilateral science conferences, Chinese scientists quietly admit that there are shared regional environmental security issues including acidification, biodiversity loss, coral reef destruction and fishery collapse. While in Washington, the Department of Defense and the U.S. Navy expresses skepticism about China's rapid expansion of their oceanographic research expansions, it raises more opportunities rather than hegemonic problems.
Science may prove to be the crucible for bringing about a new level of cooperation rather than competition, not only among the claimant nations in the region, but also between Washington and Beijing.
Last year President Trump's offer to Vietnam's President Tran Dai Quang to mediate the complex and challenging disputes over access to fish stocks, conservation of biodiversity and sovereignty claims caught many observers by surprise, it should not have.
The stakes are getting higher in the turbulent South China Sea, not only because of Beijing's militarization of reclaimed islands but also the prospects of a fisheries collapse. This should weigh heavily on all claimant nations and especially the United States. Challenges around food security and renewable fish resources are fast becoming a hardscrabble reality for more than fishermen. In 2014, the Center for Biological Diversity warned that it could be a scary future, indeed, with as many as 30-50 percent of all species possibly headed toward extinction by mid-century.
What's clear is that the ocean's resources are continued to be exploited at a record pace and a few of China's fleet of almost 50 research vessels have now set their sights on American waters by navigating through the Federated States of Micronesia, near the U.S. territory of Guam.
In a recently published National Interest article, "Chinese Scientists Want to Conduct Research in U.S. Waters- Should Washington Let Them," authors Peter Dutton and Ryan Martinson, argue that China is a strategic competitor in its ocean agenda. They claim, that "Beijing primarily invests in out-of-area oceanographic research in order to position China to better compete with other countries for security, resources, markets and political influence."
While it's true that these research vessels are a part of China's National Fleet, the scientific oversight is to insure State Oceanic Administration's management of oceanographic activities. Of course, the U.S. Department of Defense and the Seventh Fleet recognize that any Chinese research vessels must be monitored but there's no issue with the PRC conducting freedom of navigation around Guam as long as it's outside the limits of Guam, recognized by the United Nations Conventions on the Law of the Sea (UNCLOS).
It's not too late for the U.S. to take the scientific high ground and renew the legacy of science diplomacy. After all, science initiatives are more widely accepted as efforts to solve global issues requiring contributions from all parties even if they have been dealt a bad hand elsewhere. On November 3, the White House signed off on a report attributing climate change and global warming to humanity. The report is in direct contradiction to the president's action pulling the U.S. out of the Paris accord on climate change earlier this year.
Enter science diplomacy, defined as the role of science being used to inform foreign policy decisions, promoting international scientific collaborations, and establishing scientific cooperation to ease tensions between nations. It's true that many policymakers and scientists do not speak the same language; however, there's increasing evidence that points the compass towards the link between international science cooperation and international relations.
During the Cold War, scientific cooperation was used to build bridges of cooperation and trust, and it's now time that the South China Sea becomes a sea that binds rather than divides. The defense skeptics in Washington certainly are correct in their observations that China's distant fleets directly serves state interests. However, maritime research can be cooperatively shared and perhaps, the first step in China inviting fellow marine scientists and maybe even an embedded journalist or two aboard one of their marine research vessels.
There are strong ties among scientists across Southeast Asia and China, due in part to a series of international scientific projects, conferences and training workshops associated with the United Nations Food and Agriculture Organization's South China Sea Fisheries Development and Coordination program.
Marine scientists in the Philippines and Vietnam are reviving conversations about the Joint Oceanographic Marine Scientific Research Expeditions (JOMSRE) last conducted in 2005 and organized between the Philippine Maritime and Ocean Affairs Center and the Vietnamese Institute of Oceanography.
These measures are essential in the face of rampant overfishing and a looming coral reef apocalypse occurring across the South China Sea, in part because of the conflicting territorial claims have made ecological analyses and management actions difficult.
Michael Crosby, president and CEO of Mote Marine Laboratory in Sarasota, Florida, believes the U.S. could dramatically improve international relations through marine science partnerships, and he understands the United Nations Convention on the Law of the Sea (UNCLOS) contains specific articles that apply to marine science and technology.
"A renewal of JOMSRE would be quite positive, although the changing political dynamics related to the Spratlys and other islands and reefs in the region over the last several years will likely create a bit more challenging environment for an international research survey," Mr. Crosby said in an email.
Modern history offers excellent examples of how science supported diplomacy. In 1961 President John F. Kennedy invited Japan's Prime Minister Hayato Ikeda to support the US-Japan Committee on Science Cooperation. In Science Diplomacy New Day or False Dawn, the editors Lloyd S. Davis and Robert Patman, offer compelling arguments for the adoption of science in diplomacy. This includes their study of the International Council of Scientific Unions (ICSU) with a lens on the success achieved among 60 countries, who were engaged in Antarctic cooperative research on the area's ice sheets, atmospheric conditions and oceanographic properties.
Dr. Paul Arthur Berkman, a professor of practice in Science Diplomacy at Tufts University, reaffirms the lessons the Antarctica and extols science as a tool of diplomacy that builds bridges among nations and fosters stability in regions. Antarctica is the one place that arguably is the archetype for what can be accomplished by science diplomacy.
Under the Antarctic Treaty, no country actually owns all or part of Antarctica, and no country can exploit the resources of the continent while the Treaty is in effect. It is a classic example of international cooperation.
Also, it's worth noting the success of the Red Sea Marine Peace Cooperative Research, Monitoring and Resource Management Program (RSMPP) where Israel and Jordan signed off on an ecosystem monitoring agreement and shared science data collection in the Gulf of Aqaba in 2003. RSMPP offers another model for improving international relations and building capacity through marine science cooperation in the South China Sea. These two opposing countries chose to promote the long-term sustainable use and conservation of their shared marine resources.
Professor John McManus, a marine biologist at the University of Miami, has researched the contested Spratly Islands for more than a quarter of a century. He has called repeatedly for the development of an international peace park and remains hopeful that other regional marine scientists and ecologists will support a collaborative science-driven initiative.
He says, "Territorial disputes have led to the establishment of environmentally destructive, socially and economically costly military outposts on so many islands. Given the rapid proliferation of international peace parks, it is time to take the difficult steps towards the establishment of a Spratlys Peace Park."
Although the U.S. is not a signatory to UNCLOS, Washington can recommend that sovereignty claims be set aside in treaties implementing freezes on claims and claim-supportive activities, as has been done in the Antarctic. These and other natural resource management tools could be used far more effectively to secure fisheries and biodiversity, and also promote sustainable tourism.
Now that the mid-term election results are in, the White House may find this collaborative brand of science diplomacy works well in Asia.
Ebbing Liberal World Order
The twentieth century witnessed unusual happenings across the globe. Its first half had to encounter with the two most deadly conflicts (2 World-Wars) which claimed millions of lives. The technological sophistication of weapons and the beginning of the Nuclear Age were responsible elements that made the both World-Wars bloody conflicts.
Fearing such happenings, the Allied powers in the aftermath of the World-War-II bent on establishing such order that could avert misfortunes, which the world had plagued. Thus, the liberal world order came into existence that endorsed mutual collaboration among the countries, the formation of multilateral institutes, and the upkeep of democracy. The liberal world order cherished; globalization, human rights protection, freedom of speech, and trade expanse among the countries. The organizations were formed to strengthen the liberal world order in the form of cooperation among the countries. In earnest to foster peace, the formation of the United Nations (UN) took place. For the purpose of economic advancement, the World Bank came into existence. To get the countries out of economic turmoil, the International Monetary Fund (IMF) formed. For the international trade objectives, General Agreement on Tariffs and Trade (GATT) formed, which years succeeding converted into the World Trade Organization. The democratic countries began to adopt the liberal world order aiming to respect the sovereignty and territorial integrity of the countries. The liberal order further entrenched its roots after the fall of the Soviet Union, as it intended to deter the aggression and prevented the invasion of countries on the other. The ideology of globalization by the exchange of products, ideas and communication among the countries, is the testimony to the services of the liberal world order.
One must realize that the foundation of liberal world order rests upon two pillars: one is the freedom of individual and the second is the growth of social and economic norms. The liberals applied the blend of freedom and growth in the years following the World-War-II. Since then the allied powers endeavored to restore the war-ravaged world, and consequently, the liberal order garnered much progress.
However, in the existing era, its existence is jeopardized since most of the countries have set their journey on the ways, which are deviating from the liberal world order. The world in the past few years has experienced the rise in populism (an antidote to the liberal world order), which has begun to eclipse the liberal world order.
The recent victory of the far-right candidate Jair Bolsonaro in the Brazilian presidential elections, in October 2018, has heralded the perversion of liberal world order. His victory has followed the onslaughts on LGBT people, women and any individual who opposed right-wing candidates. Bolsonaro enjoys the backing of conservatives and most reactionary sect of Brazil like pro-weapon lobby, industrialists, army and police force. Recently, Cuba has withdrawn thousands of doctors from Brazil after his criticism on the communist-run island's More program, which sends Cuban doctors in destitute areas of Brazil. He said his government would bring changes in this program. His belief in men's superiority over women hate towards indigenous, black, and LGBT community is a definite threat to the liberal order.
The world since Trump's assuming the power of the US has seen the surge in the populism. He pushed the US into the trade-war against the other countries. He also repudiated the ideology of globalization while taking the podium of the UNGA in September 2018. Donald Trump prefers; transaction over the alliance, unpredictability over consistency, and bilateralism over multilateralism, which endangers the liberal world order. Trump adopted the idea of protectionism by uttering that "it will lead to greater prosperity and strength".
The liberal world order's countenance is defaced in other countries as well. The rise of AfD (far-right group) in Germany is yet another threat to the liberal world order. The AfD criticizes the immigration of trapped refugees to Germany. The group aspires changes in the constitution of Germany to get rid of the right of an individual hearing in asylum cases and opposes ruling "grand coalition" of Angela Merkel with social democrats. In September elections, the AfD became the first far-right group to conquer seats in the Bundestag in a half-century.
In the Netherlands, France, and Hungary, the far-right parties have tried to capitalize on the influx of Muslim refugees to woo Jews. The populist movements have won the plebiscites in Britain, Hungry and Poland. Britain's decision to abandon the European Union in the form of Brexit is yet another instance of crippling liberal world order. The recent electoral triumph of left-wing populist parties such as Podemos in Spain and Syriza in Greece has given an impetus to the debate on the rise of populism in Europe. At times the populist possesses notion that rampant commercialization and globalization have rendered masses unemployed.
Now, the question emerges that why the liberal order has to face such ruin, and what are the driving factors behind it?
Patrick J. Deenen in his book "Why liberalism failed" pointed out that humans are independent entities and distinct from nature and this principle keeps our hearts at war with nature. Modern science, as posited by René Descartes and Francis Bacon, was the locomotive that would make us masters and possessors of nature. But, this attitude almost certainly made for unprecedented success and prosperity to a liberal society, it is also responsible for today's global ecological crisis which has no parallel in human history.
Another driving factor that fades the liberal order is the nationalism, which is a kind of loyalty of one towards its country; irrespective of what is right or wrong. Thus, the leaders in a bid to bolster their domain of influence and authority harness the tool of nationalism amidst the worst economic conditions. The same is the case with Donald Trump when he found a little debacle in the U.S' economy, he bent on scrutinizing liberalism and adopted protectionism.
The man has always craved for the power, as his innate nature urges him to do so. Machiavelli in his famous work "The Prince" has portrayed man's nature as rogue, pirate and greedy. The arms race, aspiration of countries for assuming the world's hegemonic saddle, confiscating feeble country's resources and dominating political influence are the foremost goals that major powers are aspiring for. The pursuance of these goals has led the human far away from the policies and rules of the liberal world order. The Yemen crisis, the Palestine issue, turmoil in Syria, Kashmir issue, and Rohingya crisis are the epitomes of the interests of the global powers, which are exploiting these lands and their people for just the sake of interest in these regions; thus undermining the course of the liberal order. The global institutions like the United Nations, the World Trade Organization and the World Bank seem tether to address the turmoil and issues among the countries.
In a nutshell, illiberal norms in the world are posing threats to its stability. These norms are going to cripple communication and trade among the countries. Along with it, these trends are likely to replete the world with skirmishes, and conflicts among the nations. Consequently, leaving the world into turmoil, adversity, poverty, and wars.