Trafficking in Human Beings: How Companies Can Make a Difference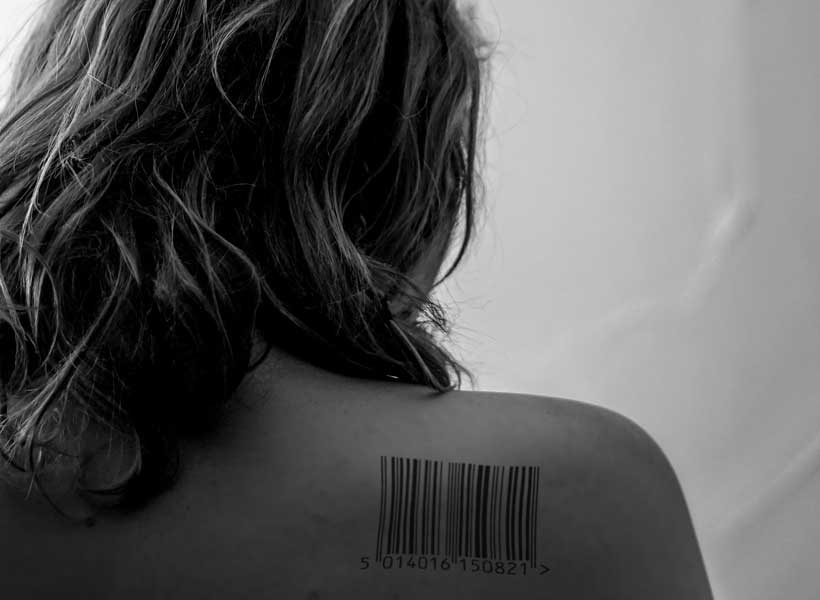 Identifying and prosecuting Trafficking in Human Beings (hereinafter, THB) is often very difficult because of the fear of the victims to testify in a criminal proceeding. Therefore, it is fundamental that there is cooperation among states, at all levels and with a holistic plan of action. However, we usually forget the major role that legal persons can play in combating THB, despite studies showing the importance of companies in this globalized crime. According to a report prepared by the Ashridge Centre for Business and Sustainability at Hult International Business School and the Ethical Trading Initiative, 77 per cent of companies think that there is a credible reason to believe that modern slavery occurs in their supply chains[1]. We cannot demonstrate the real data of the use of corporations to commit THB but it is clear that THB, by its very nature, it is often committed within company's activities and there are companies that are most at risk, such as industries involving agriculture, migrant workers or seasonal product cycles. Therefore, trafficking is a liability for all companies and that liability could be in many countries not only moral, but also civil, administrative or even criminal. For this reason, companies should be aware of the responsibility that they have in the fight against THB and the serious consequences for them if their employers or their managers are involved in this type of crime. Apart from punishment, they would suffer a huge non-material damage as a result of the process.
BACKGROUNDS OF THE COMPANIES´ CRIMINAL LIABILITY
Pope Innocent IV established the Societas delinquere non-potest principle in order to prevent the papal excommunication of civil or business corporations, cities and legal entities for offences committed by one of its members[2]. The principle was later consecrated in most of European systems of criminal laws.  The notion of guilt has been considered as a concept of personal nature and therefore a company could not be criminal responsible for a crime until the 19 century, when the corporate criminal liability was set in the Common Law. The Netherlands became the first Civil Law country to introduce it into its criminal system in 1950, and nowadays most European countries have accepted that possibility. There exists a worldwide trend to corporate criminal liability[3].
We must take into account that we live in a globalized world, where corporations operate worldwide, which directly implies a high risk of being involved in cases of modern slavery or THB.
LEGAL INSTRUMENTS ESTABLISHING CORPORATE LIABILITY IN RELATION TO THB                                            
There has traditionally been some reluctance to attribute to companies liability for crimes committed by their managers or even by their employers. However, corporate liability has been considered a fundamental instrument against organized crime as established in the United Nations Convention against Transnational Organized Crime. Article 10 obliges each State Party to adopt and establish the liability of legal persons for participation in serious crimes involving an organized criminal group, including THB. The liability of legal persons may be criminal, civil or administrative; the main point is that it must be effective, proportionate and dissuasive.
In the same vein, both the Council of Europe Convention on Action against Trafficking in Human beings of 16.5.2005[4] and the Directive 2011/36 on preventing and combating trafficking in human beings require Member States to establish corporate liability. Specifically, according to articles 5 and 6 of the aforesaid Directive, all Member States shall take the necessary measures to ensure that legal persons can be held liable for THB committed for their benefit by any person, who has a leading position within the legal persons based on a power of representation of this legal person, an authority to take decisions on behalf of the legal person or an authority to exercise control within the legal person. Those measures shall ensure effective, proportionate and dissuasive sanctions, with criminal or non-criminal fines and penalties. Furthermore, it must be ensured that companies can be held liable for a lack of supervision or control, and what constitutes in my opinion the fundamental issue in order to use companies as mechanisms for fighting THB.
With regard to domestic legislations, I would like to make a brief reference to the UK Modern Slavery Act of 2015 and the California Transparency in Supply Chains Act of 2010. Both instruments impose obligations on large corporations in order to avoid THB in their supply chains, what constitutes major progress with regard to the fight against THB for labour purposes. Therefore, it would be desirable, in my view, to expand that type of regulations to other countries.
According to Section 54 of the UK Modern Slavery Act 2015 all companies with an annual turnover that exceeds £36m shall be required to make available a slavery and human trafficking statement for each financial year. That annual statement must address a full of organisational details such as the organisation structure,  training about slavery, its policies in relation to slavery and human trafficking, the parts of its business and supply chains where there is a risk of THB and its due diligences processes.
With regard to the California Act, it requires retailers and manufacturers doing business in California (that have over $100 million in global revenue) to prominently disclose, on company websites, the extent to which, if any, the company engages in specific activities to detect and prevent forced labour and human trafficking in their supply chains—verification, auditing, certification, internal accountability, and training. Thus, companies should implement due diligence programs with effective internal controls, with identification of areas at risks and with implementation of specific policies in order to address those risks[5]. Otherwise, they can be in many states criminal responsible for modern slavery or human trafficking and we can imagine the devastating effect that it could bring to them.
Despite those regulations, THB cases against corporations remain too low.  It is a relatively recent issue, with several obstacles such as the extraterritorial application of corporate criminal liability, evidentiary issues and the problems derived from subcontracting with complex corporate structures[6].
MAIN COMPANIES AT RISK
As already mentioned, human trafficking is considered a form of transnational organized crime, which includes displacement of people from their own countries or regions. THB crimes are often committed in more than one country by organized criminal groups[7]. However, smuggling of and trafficking in should be differentiated. According to professor Anis Bajrektarevic there are four differentiating elements: (i) an exploitation and usage of the trafficked person over a long period of time; (ii) inter-dependency that forms a strong (brothers-in-arms like) linkage, between trafficked victim and organized crime groupings; (iii) eligibility for further networking (recruitment for criminal purpose); (iv) very often trafficking itself is not a voluntary movement, but in the case of smuggled persons it always occurs voluntarily[8].
Therefore, it is usual that companies are used as means for THB, in the process of recruitment, transportation or exploitation.
According to the Protocol to Prevent, Suppress and Punish Trafficking in Persons Especially Women and Children, supplementing the United Nations Conventions against Translational Organized Crime Trafficking in persons "shall mean the recruitment, transportation, transfer, harbouring or receipt of persons, by means of the threat or use of force or other forms of coercion, of abduction, of fraud, of deception, of the abuse of power or of a position of vulnerability or of the giving or receiving of payments or benefits to achieve the consent of a person having control over another person, for the purpose of exploitation". Exploitation shall include, at a minimum, the exploitation of the prostitution of others or other forms of sexual exploitation, forced labour or services, slavery or practices similar to slavery, servitude or the removal of organs.
Therefore, THB offences can be committed by different activities and each of them can involve a particular kind of company. For instance, while recruitment is usually committed on the Internet through false jobs postings, receipt of persons can be performed in hotels. Therefore, I am going to analyse which companies are most at risk stemming of the UN definition and differentiating between the various stages of the THB.
First stage: Recruitment              
The initial stage of the THB process consists of the recruitment. It can be done by several means, and it depends on the purpose of the offence. However, there are usual forms of recruitment, both on THB for labour exploitation and in sexual exploitation.
Social networks play a fundamental role in the recruitment phase and for that reason it is extremely important to implement in those companies effective THB detections systems. It appears that 89% of 12-17 year-old love to chat on the Internet: clase-mates, chat rooms or webnets. These are prefect points for traffickers, who use false identities to lure potential victims to a meeting[9].
With regard also to the Internet, it is common to make use of false jobs advertisements placed on it. It seems to be difficult to detect that type of simulated jobs, but it is also possible to implement different channels for identifying presumed traffickers. The false contracts, and the patterns are always similar. The companies that operate on the Internet should be on the lookout for signs of THB.
Nevertheless, it cannot be ignored that the identification on the Internet is very difficult. The anonymity and mass audience of online services increases both the discretion and profitability of the services but complicates the fight against the recruitment. For that reason, in my opinion the companies that operate on the Internet should increase the delivery of information to users in relation to the THB. Companies should expose the risk of being victim of THB and they should explain the traditional methods used by traffickers. Furthermore, companies should also provide users with direct contacts of the company specialized in the fight against THB, representing intermediaries between users and police authorities.
Finally, private employment agencies, as labour recruiters, have an important role in this first stage of THB. Therefore, the issue of labour recruitment and the responsibilities of governments and employers to protect workers from exploitation were at the centre of the 103 debate of the International Labour Conference, which led to the adoption of the Protocol of 2014 to the Forced Labour Convention, 1930, and the Forced Labour Recommendation 2013 (No.203). As specific provision, it is recommended the promotion of coordinated efforts by relevant government agencies, including efforts to regulate, license and monitor labour recruiters and employment agencies and eliminate the charging of recruitment fees to workers to prevent debt bondage and other forms of economic coercion[10].
In the same row, the International Labour Organization and the United Nations Office on Drugs and Crime (UNODC) call on governments, social partners, businesses, other international agencies, and all concerned stakeholders, to strengthen their efforts to address abusive and fraudulent recruitment practices in statement rendered in June of 2015 in which series of actions were requested:
1.Adopt and strengthen, criminal laws and other regulatory measures, to address the entire spectrum of fraudulent and abusive recruitment practices that may lead to trafficking in persons;
2.Raise awareness amongst recruiters, private employment agencies and employers in the private and public sectors on due diligence and best practices on how to eliminate abusive and fraudulent recruitment practices;
3.Enable cooperation among relevant government agencies, workers' organisations, employers' organisations and represent- actives of private employment agencies; promote strategic partnerships between the public and private sectors, and facilitate exchange of good practices within common migration routes;
4.Create complaint mechanisms and ensure that migrant workers who have experienced abusive and fraudulent recruitment practices or subsequent exploitation, gain access to justice and effective remedies, such as compensation;
5.Ensure the Right to Freedom of Association, maximise collective bargaining coverage and support trade unions in their efforts to organize workers, including migrant workers, to better protect them from exploitation during or resulting from the recruitment process.
6.Foster the transparent and participatory negotiation, conclusion and effective implementation of bilateral and regional agreements, rooted in international standards, as well as other specific mechanisms to ensure improved international coordination and cooperation and to close regulatory and enforcement gaps across common labour migration routes.
7.Ensure that national mechanisms to regulate the recruitment of migrant workers are integrated into labour migration policies and relevant bilateral and regional agreements, to ensure coherence between national laws and policies governing labour recruitment and the broader policies relating to employment, skills, and education.
8.Promote the ratification of relevant UN and ILO Conventions, in particular the recently adopted Protocol of 2014 to the Forced Labour Convention, 1930; the Trafficking in Persons Protocol; the Private Employment Agencies Convention, 1997 (No 181); the Migration for Employment Convention, 1949 (No 97) and the Migrant Workers (Supplementary Provisions) Convention, 1975 (No 143) to ensure proper recognition and regulation of labour recruiters and employment agencies
Second Stage: Transition             
According to the UN Protocol, it must be punished not only the recruitment, but also the transportation, transfer, harbouring or receipt of persons. One of the main characteristics of THB, and which distinguishes it from another forms of exploitation, is the transition stage. Victims are transported to the place of exploitation, either within the country or outside the country of origin of the victim, but in every case, apart from their families and friends, what makes them more vulnerable. Modern slavery requires that people are moved from one place to another and for that reason. It is important to adopt measures to prevent THB in all kind of transport firms, hotels and hosting's companies.
Victims can be transported by land, sea and air. All shipping companies should be aware of the fights against THB. They can be responsible for human trafficking if they do not adopt any measure to avoid that the traffickers use their services to commit their criminal activities. Consequently, companies that depend on transport as part of their values chains, or that are supplying transportation services, must face the risk of being complicit in modern slavery[11]. For instance, there have been several scandals of smuggling and THB using trucks among the world[12], with fatal endings in some cases. To deal with such situations, it was created the Truckers Against Trafficking (TAT) with the mission to educate, equip, empower and mobilize members of the trucking and bus industries to combat human trafficking[13]. Its main goals are to saturate trucking and related industries with TAT materials, partner with law enforcement and government agencies to facilitate the investigation of human trafficking and marshal the resources of their partners to combat THB. Similarly, the International Transport Worker's Federation is trying to make  people aware of the risk of low cost-holidays. Exploitation often happens at tourist destinations, hotels are anonymous and publicly accessible, making them likely venues for prostitution and crime. And even more anonymous would be new companies, which operate on online leasings or rentings short-term lodging such as apartments or homestays. However, tourism and hospitality stakeholders are often unaware of signs, contributing unknowingly to sex trafficking and the transportation of human beings[14], despite being likely to intervene not only in the second stage but also in the third phase of THB.
Third stage: Exploitation             
Exploitation could be for several purposes but it shall include, according to the Palermo Protocol, at a minimum, the exploitation of the prostitution of others or other forms of sexual exploitation, forced labour or services, slavery or practices similar to slavery, servitude or the removal of organs.
This phase is what justifies the existence of THB and where the companies have more risk to be responsible for the crime. In contrast with the previous stages, where it is complicated to attribute criminal responsibility to the companies, at this stage, companies should have strong mechanisms of THB detection and specially, those companies that are most at risk.
According to a study elaborated by NGO Verité in 2016, eleven sectors were found to be the most likely to have a risk of human trafficking globally[15]: agriculture, construction, electronics, fishing and aquaculture, forestry, healthcare, hospitality, housekeeping/facilities operation, mining and basic metal production and textile and apparel manufacturing. But there are also additional risk factors. Particular products, such as those that have seasonal cycles, certain business processes, for instance in long and complex supply chains, the use of certain vulnerable groups, such as women and children, and other operations in countries deemed as high risk. The study is mainly focused on the companies' role attending to their supply chains. In the context of the sexual exploitation, we cannot forget the situation of bars, clubs, escort agencies and brothels, due to the fact that they constitute an important focal point for human trafficking. It is clear that in many occasions the owner of that kind of business would be  responsible for trafficking. But in many other cases, it would be difficult to make them responsible for the scenario of a THB victim working in their establishments, especially when they are big commercial premises. And for that reason, it is fundamental to have the possibility to attribute to that business any kind of liability, whether civil, administrative or criminal. Nonetheless, the seriousness of the offence and the high risk of having workers which are victims of THB in such kind of an industry justifies, in my opinion, the attribution of criminal responsibility to that business or even to the owners, in cases of absolute lack of control.
CONCLUSIONS
Trafficking in human beings is a global problem and one of the world's most abhorrent crimes. It must be fought by land, sea and air, and with use of all the instruments of the rule of law. The fight against this crime must involve several actors with a multifaceted response. Otherwise, we will not be able to eradicate this shameful crime.
It is crucial that small, medium and large companies are involved in the fights against human trafficking. The aim of the traffickers consists in earning money and to that end they often need corporations. Therefore, if we achieve the goal of preventing the utilization of companies to commit THB, we would be able to put traffickers in a difficult situation. Corporations are a fundamental element in the fight of all globalized crimes. We should  emphasize that companies can and should play a vital role in preventing human trafficking.
At this point, there are already many companies that they are aware of the risks of being involved in a case of THB and take their responsibility for it. There are major initiatives in this area. For instance the aforementioned Truckers Against Human Trafficking or the European Alliance Bankers against Trafficking in Human Beings, which created a practical toolkit with "red-flag indicators"[16].
With the globalization of business, international compliance is a necessity. The global nature of companies with subsidiaries, affiliates, and vendors all over the world provide great opportunities but also great risks of being liable for the actions of  their staff[17]. However, there are many companies that are not conscious of the risks that they take if they do not implement effective measures against THB.
There is currently a worldwide trend to corporate criminal liability and it is only a matter of time we start prosecuting companies which are responsible for human trafficking. Judicial authorities, policy makers, press and civilian play an important role related to corporate liability. We should promote the awareness of companies of the necessity of the implementation of due diligence programs with effective internal controls, with identification of areas at risks and with implementation of specific policies in order to address those risks, and to avoid labour exploitation .
It is responsibility of all of us to combat THB with involvement of all the possible actors.
An early version of this text has been presented at the OSCE Conference (18 Alliance against Trafficking in Persons, Vienna 2018)
[1] LAKE Quintin, MACALISTER Jamie, BERMAN Cindy, GITSHAM Matthew, PAGE Nadine, "Corporate Leadership on Modern Slavery", Hult research in partnership with the ethical trading initiative, November 2016, p.9.
[2] BRODOWSKI Dominik, DE LOS MONTEROS DE LA PARRA Manuel Espinoza, TIEDEMANN Klaus, " Regulating Corporate Criminal Liability: An Introduction", Springer International Publishing Switzerland, 2014, p.1.
[3] OECD, " Liability of legal Persons for Corruption in Eastern Europe and Central Asia", 2015,p.9
[4] Article 20 of the Council of European Convention on Action againts Traffiking in Human beinfs, Warsaw,16.5.2005.
[5] D. Sherman Jeffrey, COMM B, BRAITHWAITE Colin, "Risk assesment tools for effective internal controls", First reference, September 2008,p.2
[6] RODRIGUEZ LOPEZ Silvia, " Criminal liability of Legal Persons for Human TRaffiking Offences in International and European Law", Journal of Traffikcing and Human Exploitation, Paris Legal Publishers, 2017, p.105-110
[7] A.FORSTER Bruce, " Human Trafficking:A Transnational Organized Crime Activity", American International Journal of Contemporary Research, Vol.3 No.1,January 2013, p.1
[8] BAJREKTAREVIC Anis, "The Palermo Convention, Ten Years After – toward the Universal Criminal Justice", GHIR (Geopolitics, History, International Relations) Addleton Academic Publishers NY, Volume 3(1) 2011, p.44
[9]  SKIOTOU Athanassia P., "Trafficking in human beings:Internet recruitment", Council of Europe, 2007, p.27
[10] ANDREES Beate, NASRI Alix, SWINIARSKI Peter,"Regulating labour recruitment to prevent human traffiking and to foster fair migration, models challengues and opportunities", International Labour Organization 2015, p.3.
[11] TRIER HANSES Thomas, " Transport-The risk of complicity in modern slavery",Sirius Publications, 2016, p.2.
[12] http://www.bbc.com/news/world-europe-34073534.
http://www.bbc.com/news/world-us-canada-40696306.
[13] http://truckersagainsttrafficking.org/.
[14] Carolin L, Lindsay A, Victor W (2015) Sex Trafficking in the Tourism Industry. J Tourism Hospit 4:166. doi:10.4172/2167-0269.1000166.
[15] DERPARMENT OF STATE, " Trafficking in persons report 2015", United States of America,  p.23.
[16] https://uk.reuters.com/article/banks-trafficking/bank-staff-will-red-flag-trafficking-suspects-with-powerful-new-tool-idUKL8N1HW3J4
[17] T. BIEGELMAN Marin, R.BIEGELMAN Daniel, " Foreign corrupt practices act compliance guidebook: protection your organization from bribery and corruption", Wiley Corporate F&A,2010,p.g31.
Basic knowledge about Peace Education and how it is beneficial in resolving conflicts
"Peace education is a pedagogical to create a world at peace by pace we mean more than the absence of violence"-Johan Galtung
Peace education emerged during post World War II, with a variety of definitions and explanations. Generally it is defined as "The education that comprises of planning, pedagogy, skills and teachings that lead towards peace."
The multifaceted approaches of peace embrace human right education, developmental education, environmental education, conflict resolution education and disarmament education. Peace education is a task of gaining the values, knowledge. The greatest source of building peace are people itself. Peace education brings transformation by erecting cognizance and perception. Peace education should first bid youth and adults to be cognizant of aftermath of a peculiar conflict. Then, they should be asked to use their observing abilities, perceptions and visualize themselves in place of others to recognize their suffering and foster empathy for the ones going through violence.
Peace education encourages young minds to transform conflict in a peaceful manner and conflict resolution through tranquil paths. Peace education involves movement against system. To do so we must keep in mind the phases or levels of peace.
PHASES OF PEACE
There are three (3) phases of peace education:
Cognitive phase,Effective phase and Active phase.
Cognitive phase
NECESSITY OF PEACE EDUCATION
During past two decades the World has suffered many conflicts and highest ratio of violence which affected many countries and regions of world mainly third-world countries. Conflict like war leads to discriminatory disperse of assets.
Peace education is necessary for transformation of conflict in a tranquil method. Peace educations at developing universal values, it prepares to cope up with uncertain circumstances. It is dispensable to develop personal autonomy and influence, nourishes harmony. It has an important social intention. It seems to metamorphose the contemporary social state. It focuses on termination of war.
Social injustice, war and violence imposes long term consequences and affects the routine of common man. With peace education, it is thought that it will wipe out all the sufferings of mankind and makes path towards the transformation of world that is marked by violence. There are many campaigns going on for resolution of conflict, but none can succeed without peace education. It is tier to stave off military conflicts. It is pivotal for the minds that have knowledge of peace education to use it in nifty fashion to perorate and command conflicts.
VALUES FUNDAMENTAL TO PEACE EDUCATION:
Self respect means having sense of one's own worth. A person's background' defines him. And one leans toward positive change.
Others respect stands for having perception of allure of other people despite of their religion, caste and creed.
Gender equality vouches for bestowing equal rights to all human beings. Not only women but transgender as well, for they are the part of our society.
Justice stands for perception of equal rights. It upholds for the principle of equality and rejection of all kind of exploitation.
Social responsibility visualize enthusiasm to reshape the society in the best possible way
Positive vision has connotation tovisualize the future world full of peace' a hope of tranquil tomorrow.
SKILLS FUNDAMENTAL TO PEACE EDUCATION:
These skills need to be developed.
Reflection is the use of perceptive thinking, through which people enhance their knowledge and understandings.
Critical thinking and Analysis, having an idea to do a research critical analysis meansability to approach issues with an open mind.
Decision making is the ability to analyze problems and search for their alternative solutions.
Imagination means creating new prototypes and alternative ways of living.
Group building means working in co-operation as a team to achieve goals. The postulate is that everyone has something to contribute, everyone is part of the solution.
Empathy is the ability to see the perception of an individual or a whole group, to see that what they are going through and developing same feeling as them.
SPHERE OF PEACE EDUCATION:
If we talk about the scope and sphere of peace education. Peace education constitutes of many conformation. Peace education accords in building a peaceful society. Main educations among peace education are:
Disarmament Education:
Disarmament protests rose after the atomic bombings of Hiroshima and Nagasaki followed by cold war. From here the beginning of peace education evolved as a rejoinder to menaces of nuclear weapons. In recent times, excessive use of arms have become a major concern of peace education. UN Office of Disarmament Affairs) reported that 70 % of the expenditures in the annual global trade on conventional arms, estimated at $ 30 billion, are made by poor countries in the developing world (UNDDA, 2002).
Human Rights Education:
Following the universal declaration of Human Rights in 1948, the movement towards educating people started. This movement was called Human Rights Education. It adds to the enjoyment of pivotal Human Rights. It rose as an important concern to HRE, to teach all the people. Because every individual cannot be taught in a single classroom. HRE comprises of notion of chumminess of rights and responsibilities.
Global Education
It is defined as the programs and education that can help an individual learn more about human rights and care more about world and worldly affairs. It creates a sense to care more about the planet Earth.
Conflict Resolution Education
From the past two decades conflict resolution education have gained thrust. It has been added to the curriculum of many educational institutions. CRE has many important goals one of them is to create a constructive and peaceful society. Teaching students to make them peacemakers and to create n environment that to reach acceptable solutions.CRE principles are now increasingly used in many schools, workplaces, offices in Philippines as well as many parts of the world.
Multi-cultural Education
Multicultural education has developed first in the countries which consist of diversity of multi cultural population. Mainly in the countries having history of receiving immigrants. It helps students to appreciate cultural differences and similarities to create bonds with them. Young children can easily absorb negative stereotypes of the society so multi-cultural education from the beginning level creates a sense of brotherhood among them. Multi-cultural education looks forward to eliminate all these negative stereotypes.
Interfaith Education
The interfaith movement began in 1893 at the World's Parliament of Religions gathering in Chicago, which gave rise to Interfaith education. It gave rise to many interfaith organizations. It is considered as the most important form of education to promote peace. It creates a sense of co-operation among religions.
Development Education
Development education emerged in 1960's. It condemns biased economic order which leaned towards the consequences of hunger, homelessness and marginalization. NGO's and institutions concerned with it are integrating many issue like inequality in society. It leads to the development of peaceful societies. It seeks to pursue consciousness summons undemocratic structures.
Non-Sexist Education
During the hike of feminism in1960's there have been endeavour to oppose sexist education. Gender fair education seeks to promote principles that lead towards non-sexist society. A society where everyone practices equal rights despite of their gender. It advocates break down of gender based stereotypes.
CONCLUSION
Peace education is something that promotes tranquility in society. It aids in creating harmony among human beings and their environment. There are many happenings in the world that have no other solution than peace education. It leads towards a calm society. It emerged after WW II to promote quietude in the world. Since then many organizations and NGO's are operational to promote peace education among individuals and groups of individuals. In a nutshell, one would mention that peace education is the only key to lead world towards positivity and calmness in most aspects. Peace education is a concrete pathway to deal with war and its aftermath. Teaching learners tranquil paths to resolve conflict plays constructive role in society.
Is Antarctica the new Eldorado? The sixth continent between claims and international law
December 1, 2019 marked the 60th anniversary of the signing in Washington of the Antarctic Treaty, the main legal instrument for managing practical activities and regulating interstate relations in the territory 60°parallel South.
On May 2, 1958, the U.S. State Department sent invitations to the governments of Australia, Argentina, Belgium, Chile, France, Japan, Great Britain, New Zealand, Norway, the then South African Union and the USSR for the International Antarctic Conference. It was proposed to convene it in Washington in 1959. The group of participants at the Conference was limited to the countries that had carried out Antarctic projects as part of the International Geophysical Year (IGY) (July 1957-December 1958).
The Soviet Union supported the idea of convening a Conference. In a letter of reply, the Kremlin stressed that the outcome of the Conference should be the International Treaty on Antarctica with the following basic principles: peaceful use of Antarctica with a total ban on military activities in the region and freedom of scientific research and exchange of information between the Parties to the Treaty.
The Soviet government also proposed expanding the group of participants at the Conference to include all parties interested in the issue.
In those years, the international legal resolution of the Antarctic problem had become an urgent task. In the first half of the 20th century, territorial claims to Antarctica had been expressed by Australia, Argentina, Chile, France, Great Britain, New Zealand and Norway.
In response to the Soviet proposal, the United States kept all the territorial claims of various countries on the agenda, but it undertook to freeze them. Russia, however, believed that third parties' territorial claims had to be denied. At the same time, the position of both States coincided almost entirely insofar as the right to make territorial claims for the ownership of the entire continent could be retained only as pioneers.
The USSR relied on the findings of the expedition by Russian Admiral F.G.Th. von Bellingshausen and his compatriot Captain M.P. Lazarev on the sloops-of-war Vostok and Mirnyj in 1819-1821, while the United States relied on the explorations of N.B. Palmer's expedition on the sloop Hero in 1820.
The Conference opened on October 15, 1959 in Washington DC. It was attended by delegations from twelve countries that had carried out studies as part of IGY's programmes in Antarctica.
The Conference ended on December 1, 1959 with the signing of the Antarctic Treaty. This is the main international law instrument governing the planet's Southern polar region.
The basic principles of the Treaty are the following: peaceful use of the region, as well as broad support for international cooperation and freedom of scientific research. Antarctica has been declared a nuclear-free zone. Previously announced territorial claims in Antarctica have been maintained but frozen and no new territorial claims are to be accepted. The principle of freedom to exchange information and the possibility to inspect the activities of the Parties to the Antarctic Treaty have been proclaimed. The agreement is open to accession by any UN Member State and has no period of validity.
Over time, it has been proposed that the political and legal principles of the Treaty be further developed in the framework of regularly convened consultative meetings. Decisions at these meetings can only be taken by the Parties to the Treaty that have a permanent expedition station in Antarctica.
All decisions are taken exclusively by consensus, in the absence of reasoned objections. The first Antarctic Treaty Consultative Meeting was held in the Australian capital, Canberra, from 10 to 24 July 1961.
Until 1994 (when the 18th Consultative Meeting was held in Kyoto), meetings were held every one or two years, but since the 19th Meeting held in Seoul in 1995 they have begun to be convened on a yearly basis. The most recent Meeting, the 42nd one, was held in Prague from 11 to 19 July 2019. The 43rdConsultative Meeting will be hosted in Paris on 14-24 June, 2021: the suspension of the Meeting that was to be held in Helsinki from 24 May to 5 June 2020 was due to the Covid-19 pandemic. The 17th Meeting was held in Venice, Italy, on November 11-20, 1992.
The main decisions of the Meetings until 1995 were called recommendations and since 1996 ATCM measures. They come into force following the ratification procedure by the Consultative Parties. A total of 198 recommendations and 194 measures have been adopted.
Over sixty years, the number of Parties to the Antarctic Treaty has increased from twelve founders in 1959 to 54 in 2019. These include 29 countries in Europe, nine in Asia, eight in South America, four in North and Central America, three in Oceania and one in Africa.
The number of Consultative Parties to the Treaty that have national expeditions in Antarctica keeps on growing: Australia, Argentina, Belgium, Brazil, Bulgaria, the Czech Republic, Chile, the People's Republic of China, (South) Korea, Ecuador, Finland, France, Germany, Japan, Great Britain, India, Italy, Norway, New Zealand, the Netherlands, Peru, Poland, Russia, Spain, South Africa, Sweden, Ukraine, Uruguay and the United States of America.
The remaining 25 Antarctic Treaty countries with Non-Consultative Party status are invited to attend relevant meetings, but are not included in the decision-making process.
In the 1970s and 1980s, the desire to join the Treaty was reinforced by the desire of many countries to develop Antarctica's biological and mineral resources. Growing practical interest in Antarctica and its resources led to the need to adopt additional environmental documents.
During that period, recommendations for the protection of Antarctica's nature were adopted almost every year at the Consultative Meetings. They served as starting material for the creation of three Conventions, which protect the natural environment: 1) the Convention for the Conservation of Antarctic Seals; 2) the Convention for the Conservation of Antarctic Marine Living Resources; and 3) the Convention for the Regulation of Antarctic Mineral Resources.
Later, based on the recommendations and Conventions adopted, the Protocol on Environmental Protection to the Antarctic Treaty was drafted. It became an environmental part of the Treaty and was signed on October 4, 1991 for a period of 50 years at the Madrid Consultative Meeting – hence it is also called the Madrid Protocol.
According to the Protocol, Antarctica is declared a "natural reserve for peace and science" and should be preserved for future generations. After 1991, the new countries that adhered to the Treaty started to show interest in participating in large-scale international research projects on global climate change and environmental protection.
Considering the above, Antarctica can be described as a global scientific laboratory: there are about 77 stations on the continent, which have supplied their scientists from 29 countries. They explore the continent itself, the patterns of climate change on Earth and the space itself.
However, how did it happen that the territories of the sixth continent became the target of scientists from all over the world?
In 1908, Great Britain announced that Graham Land (the Antarctic peninsula south of Ushuaia) and several islands around Antarctica were under the authority of the Governor of the Falkland/Malvinas Islands (claimed by Argentina). The reason for this was that they were/are close to the archipelago.
Furthermore, Great Britain and the United States preferred not to acknowledge that Antarctica had been discovered by the Russian explorers Bellingshausen and Lazarev. According to their version, the discoverer of the continent was James Cook, who saw the impenetrable sea ice of Antarctica, but at the same time confidently insisted that there was no continent south of the Earth.
A dozen years later, the appetites of the British Empire grew and in 1917 it decided to seize a large sector of Antarctica between 20° and 80°meridian West as far as the South Pole. Six years later, Great Britain added to its 'possessions' the territory between 150°meridian East and 160°meridian West, discovered in 1841 by the explorer Capt. J.C. Ross, and assigned it to the administration of its New Zealand's colony.
The British Dominion of Australia received a "plot of land" between 44° and 160° meridian East in 1933. In turn, France claimed its rights to the area between 136° and 142° meridian East in 1924: that area was discovered in 1840 and named Adélie Land by Capt. J. Dumont d'Urville. Great Britain did not mind, and the Australian sector was not disputed by France.
In 1939, Norway decided to have a piece of the Antarctic pie, declaring that the territory between 20° meridian West and 44° meridian East, namely Queen Maud Land, was its own. In 1940 and 1942, Chile and Argentina entered the dispute and the lands they chose not only partially overlapped, but also invaded Britain's "Antarctic territories".
Chile submitted a request for an area between 53° and 90° meridian West; Argentina, for an area between 25° and 74°meridian West. The situation began to heat up.
Furthermore, in 1939, Germany announced the creation of the German Antarctic Sector, namely New Swabia, while Japan also formalised its claims to a substantial area of Antarctic ice.
Again in 1939, for the first time the USSR expressed – as a premise and postulate – that Antarctica belonged to all mankind. After the end of World War II, all legal acts of the Third Reich were abandoned and Japan renounced all its overseas territorial claims under the San Francisco Peace Treaty. According to unofficial Japanese statements, however, the country claims its own technical equipment: according to its own version, the deposits lie so deep that no one except Japan possesses the technology to recover and develop them.
By the middle of the 20th century, disputes over Antarctica became particularly acute: three out of seven countries claiming the lands were unable to divide up the areas by mutual agreement. The situation caused considerable discontent among other States, and hampered scientific research. Hence it came time to implement that idea, the results of which have been outlined above.
In 1998, the Protocol on Environmental Protection was added to the Antarctic Treaty. In 1988, the Convention on the Management of Antarctic Mineral Resources had also be opened for signature, but it did not enter into force due to the refusal of the democratic Australian and French governments to sign it. That Convention, however, enshrined great respect for the environment, which laid the foundations for the Protocol on Environmental Protection. Article 7 of that Protocol prohibits any activity relating to mineral resources in Antarctica other than scientific activity. The duration of the Protocol is set at 50 years, i.e. until 2048.
Most likely, its period of validity will be extended, but we have to be prepared for any development of events. Earth's resources are inevitably running out and it is much cheaper to extract oil and coal in Antarctica than in space. So an oxymoronically near distant dystopian future awaits us.
The Hathras Case, Caste Discrimination in India and International Law
Over six months ago in September 2020, a 19-year-old Dalit woman was brutally gang-raped by the "upper-caste" men in Hathras district of Uttar Pradesh, and a month later succumbed to her injuries in a hospital in Delhi. Despite insidious efforts of impunity by the state, the accused were arrested. However, the family including other Dalits in the village continue to experience the endemic of caste discrimination. The village remains divided along the caste lines with "lower-castes" living on the periphery struggling to fight against the pernicious system.
Caste discrimination and violence emanate from the orthodoxy of the Indian caste system that is held as sacrosanct. It refers to the classification of people into four groups or Varnas: the Brahmins on the top, which consists of priests and teachers, followed by the Kshtriyas or the warriors, the Vaishiyas or the merchants and the last group the Shudras considered as outcastes. Shudras traditionally referred to as 'untouchables', now collectively known as Dalitsare singularly positioned at the bottom of the caste hierarchy. They are marginalised on the pretext of maintaining status quo in the society and are forced to live under deplorable conditions with little or no access to health, education and sanitation. Their socio-economic vulnerability and lack of political voice increase their exposure to potentially violent situations while simultaneously reducing their ability to escape.
In the similar vein, the question that writ large is, how long would the scourge of the caste system traumatise the Dalit community that makeup16.2% of India's total population. Being relegated to the bottom of the class, caste and gender hierarchies, they form a majority of the landless labours and manual scavengers and their vulnerability is appropriated by those in power. The reason why the Hathras Case allured a lot of controversies was that the state agencies played an essential role in shielding perpetrators and launching fake propaganda of victimisation. This reaffirmation of the upper-caste hegemony by the state violates the domestic law as well as India's obligation under International law. Hence, it becomes imperative to understand the relationship between caste and racial discrimination against the backdrop of international law.
Hathras Case and Violation of International Law
Violence against Dalits especially women is used as a tool to inflict political lessons and crush dissents and labour movements for transgressing the caste hierarchies. The Hathras Case of Uttar Pradesh is one of such adversities that reveal a perilous side of the Indian social apparatus and the subsequent pattern of impunity. Despite the constitutional guarantee against any form of discrimination specified under the domestic law and the ratification of international covenants on racial discrimination, gender equality and human rights. Such incidents underscore India's louche stand against discrimination both nationally as well as internationally.
The International Convention on the Elimination of All Forms of Racial Discrimination (ICERD) 1965 as substantiated by India, under its Article -1 states that discrimination based on descent falls under the ambit of 'racial discrimination'. Hence, applies to matters of caste discrimination also. In the Case of Hathras, there was a serious breach of the convention on various grounds by the police and the government. For instance, the Police did not take cognisance of the rape for eight days after the incident despite the request of the family and was reluctant to help when the victim was taken to the police-station .The family was also exhorted by the district magistrate to change their statement. This misconduct goes against Article 5(a) and Article 5(b)of the Convention on the Elimination of All Forms of Racial Discrimination (CERD) which reads that victim should receive equal treatment before the organs administrating justice and must receive protection against violence respectively. Also, the lack of effective remedies provided by the state breaches Article 6 of the convention.
Further, the police allegedly cremated the victim without the involvement of her family members. It breached Article 2, para 2 of the CERD, which obligate state parties to take measures for prevention and enjoyment of human rights. The Government and police wrought an abhorrent pattern of impunity and State-sponsored Propaganda as they adamantly declined to accept if rape was actually committed simply based on the fact that the forensic report revealed the absence of semen in the body of the deceased. This was approbated despite the fact that forensic evidence can only be found up to 96 hours after the incident and that sample for the case was collected after eleven days. Thus, such impunity to the 'upper caste' men by the state organs seriously violates Article-2 and 4 of CERD that state shall not discriminate against the victim and condemn any sort of propaganda based on superiority of the caste respectively.
Such deleterious conduct by the state is not only in dissonance with the Convention on the Elimination of All Forms of Racial Discrimination but also tramples upon various instruments of International Human Rights Law especially the United Nations Declaration of Human Rights (UDHR) and International Covenant on Civil and Political Rights (ICCPR). It also grossly violates the Convention on the Elimination of All Forms of Discrimination against Women. Dalit Women stand at a point of intersectionality in the society, their subordination and violence unleashed upon them result from both sexual and caste discrimination. Hence, this 'double jeopardy' thesis exacerbates their plight.
These actions of the transgression of international law invite state responsibility as codified by the International Law Commission. The Commission elucidates that any such act is attributable to the state if it is committed by State organs, whether central or federal. The International Convention on All the Forms of Racial Discrimination also reflects on the application of domestic law. As Supreme Court of India has held in the case of Karmaa Dojree v. Union of India that the provisions of the Convention are of significance to protect fundamental human rights and must be read into constitutional guarantee against racial discrimination. Thus, what makes the Hathras Case, one of the most controversial cases is the grave violations of international responsibilities and demonstration of 'upper-class hegemony' by the state and its agencies.
Caste Discrimination as Racial Discrimination
A major point of contention while ruminating on caste discrimination as racial discrimination is, albeit in the language of international law caste discrimination is seen as the violation of the civil, political, social, economic and cultural rights, there is an absence of its legal recognition.
In 1996, India for the first time highlighted that the term 'descent' mentioned under Article 1(1) of the convention does not cover the domain of caste, thus, schedule castes and schedule tribes in India does not come under its purview. However, CERD in its Concluding Observations(2007) stated that the term 'descent' not only refers to 'race' but also include discrimination against members of community based on various forms of social stratification. The Human Rights Council in its report conducted by the Sub-Commission on the Promotion and Protection of Human Rights (2009) considered caste discrimination as' discrimination based on work and descent'. Likewise, the report of the Special Rapporteur on Minority Issues (2016) attempted to explicate caste discrimination and emphasised that 'while many caste-affected groups may belong to the same larger ethnic, religious or linguistic community, they often share minority like characteristics, particularly their non-dominant and marginalised position and the historic use of the minority like framework to claim their rights.' This informs us that international law categorically view caste discrimination as a segment of racial discrimination. However, India continues to deny the applicability of the term 'descent' as inclusive of caste. The lacuna in the recognition of 'caste' as a separate identity and India's denial despite negation is often considered to have a detrimental impact on a significant population of the country.
Caste- based violence similar to the case of Hathras lead to gross breach of international law and yet less often attract state responsibility. This is due to the fragmented legal response and absence of explicit reference to caste discrimination in international law. It is asserted that a comprehensive legal response could help overcome these challenges, not to say that the application of international law would ensure complete protection against caste-based discrimination and violence. But, at least could provide for international solidarity and subsequently better solutions.
Conclusion
The Hathras case of Uttar Pradesh like other similar cases of violence against Dalit women unveils the perennial notion of caste discrimination and the abhorrent pattern of state impunity to the perpetrators. These acts of caste discrimination are strongly condemned under international law, to which India has often reflected on quite evasively. Notably, various international conventions enunciating international law refers to such discrimination as a violation of human rights, albeit have not specifically mentioned it and has continued to reaffirm that discrimination based on descent includes discrimination based on caste. Hence, Dalits face huge challenges at the international level to draw adequate attention to caste discrimination and consequently bear perpetual atrocities at the national level. Therefore, Dalits aspire for international solidarity to consider varying factors of discrimination and a comprehensive legal response to bring caste-based discrimination into international focus.