The Dutch role model of change
How true leadership in regards of climate change may give outstanding impact to the Asian world
The Netherlands and Indonesia share a special relationship as they were connected for centuries in times of colonialism, separated after the horrible years of Indonesian struggle for independence and later then they have found together again into a respectful and close relation based on strong pillars of common history and development, intense economic and political ties, and so many deep interpersonal relationships among the two countries.
For me living in Bandung, the former Paris van Jawa, a modern Indonesian metropole where the government of West Java is located, it is always surprising to see the respect Indonesian people have towards European countries and the Netherlands in specific. It is maybe part of the open and friendly culture among its citizens in general but maybe also part of a quite realistic view that such huge country can be developed only with ongoing support and expertise from outside.
In regards of industry this support interestingly comes more and more from the North East Asia, from Korea, Japan and from China, while western countries are loosing ground. USA is successfully managing its moral and economic outsider position under its current administration, and Europe is in view of its unity weak, it still gives a diversified picture of small nations on their own who all act via isolated representations in Indonesia.
In the eyes of Indonesia, however, Europe is strong in three areas: democracy, technology and the environment. While the first may be a source for many fascinating articles and books, I would like to focus on the other ones – and here especially on the different meaning and understanding of the environment in the context of a highly industrialized economic conglomerate and a developing nation – to support a changing leadership perspective and vision of one European role model which may guide both continents hopefully soon in future.
We speak about the fact that the Netherlands – based on a broad political consensus – are on the way to implement the toughest climate law in the world.
WOOW, this is great, isn't it! But … is this really needed?
This may be the main question in a controversial global (not only European!) discussion and an ambivalent public opinion process where everybody, and here I mean really everybody seems to have an expert position with strong believes fed by certain sources of doubtful information. I rarely experienced so many bull shit info told to me even by good friends than in this field of changing climate and its impact on humans, our living conditions and life itself.
Lets make clear at this point that there is no doubt about science, all findings which indicate that we are growing to fast, that we are consuming the resources of the planet too fast and that we are polluting and destroying our own basis of existence with a speed and degree of complexity which makes it difficult to interfere.
The Paris Agreement 2015 was a miracle in a mostly confused and disoriented world, a light moment of mankind when under the guidance of the United Nations a milestone agreement regulating global greenhouse gas emissions with impact on Climate Change was negotiated, ratified and adopted by consensus of 196 state parties at the 21st Conference of the Parties of the UNFCCC in Le Bourget, near Paris, France, in December 2015.
Even the US declared its intention to withdraw in meantime in June 2017, the fact that such an agreement was declared and committed by so many countries proves that there is something ongoing, huge and beyond our imagination.
We are losing control over the planet, a disturbing and frightening reality which does not affect all in the same way at the same time. Those who created the miserable situation, mostly the industrial nations of the west built their wealth on the foundation of a global disaster which is coming closer. "Wealthier people produce more carbon pollution – even the green ones" was a great article straight to the point by David Roberts in December 2017. So its not about left or right, its about the rich and the poor and in a wider sense about fairness of distribution. This fairness is very unfair when it comes to the consequences of climate change which mostly hits the poor ones around the world. Even in Asia and here in Indonesia in specific a new middle to high income population is forming which – unaware of the unlucky spiral of economy and consumption – transfers and copies same patterns of inequality into the nation. While those who become wealthy are flexible and can move and enter a better life, those who live a the limit to poverty have to bear the consequences.
"We are doomed" is the logic consequence of scientists and thinkers like Mayer Hillman or David Wallace-Wells.All not that worse will be the answers of those who benefit from sucking the resources and living in a quite safe harbor. Maybe there will be a better wine in Belgium [beside a soccer semifinalist title…
People in my home in central Europe really don't care that much about global warming, yes there are more heavy thunderstorms visible, but we can insure and our real problems indeed are refugees who want to enter our country. That this is increasingly a consequence of Climate change people are unaware or not really interested in. National politics serve theme, but also catalyzes the problems as they promote their industries only and by doing so they ignore climate change as a crucial political issue created by themselves. Climate change induced migration is – sorry to say – a more or less a welcome argument of fear to be voted again.
No wonder that implementation of national climate actions plans to mitigate global warming lack behind and will end up in a story of delays and excuses soon. Even warming of 2C will be 'substantially' more harmful than 1.5C as per a draft UN report  national action plans will be by far too slow.
Its' a matter of psychology that people and politicians don't care enough at the moment. As Kate Stein points out in a recent interview with researcher Galen Treuer from University of Connecticut "It's Human Nature Not To Think About Rising Seas".
As long as we don't have a personal threat people have other issues that are very important: affordable housing or Transportation for example. Those are the things that seem to motivate more than the consequences of an impact which may come.
In such situation of excuse and delayed industry serving implementation of measures it is outstanding noticeable to look at the ambitious role model of Netherlands. Maybe people in the Netherlands are feeling the increasing sea levels more than others, or whatever, they are guiding the show, and even the country is not participating in recent soccer world championship, they show an outstanding championship behavior we all can learn from. The Oranjes guide necessary developments and ways into a better future. Whether their positioning and action will be enough I don't know.
Just a side remark: 18 years ago I learned about the importance of a role model when I argued (for first time in history) an Austrian company towards an European winner enterprise for sustainable technologies. A great success but what I received in between is, that this may be not enough! We need to understand the relevance of local frameworks in Europe when we look to Asia. While discussing the relevance of emissions of 20 or 50 cars with running motors from the chimney of a factory in clean Europe we got stuck in daily traffic jams of big cities like Jakarta with million of cars standing around and emitting CO2 in useless non operation mode every day. As we have the same heaven we share the consequences of effort same as of standstill.
The role model of the Netherlands inspires and gives hope but finally its the leadership learning of all of us (in Europe and Asia) which will make the difference. Do we recognize the urgency for our society to act and maintain the life foundations of next generations?
Even national developments are somewhat disillusioning at the moment I strongly believe into such a role model like offered from the Netherlands. It is guiding leaders in Europe and in Asia to spearhead a more sustainable development, ton take action on our future. True leaders foresee it, they address issues early and they work out plans to counteract. On this stage wise countries like Indonesia also have to enforce positive leadership and international cooperation. The West-East relationship between Netherlands, the European Union and Indonesia may become a recognized shiny example on this important way forward.
The European Green Deal: Our new growth strategy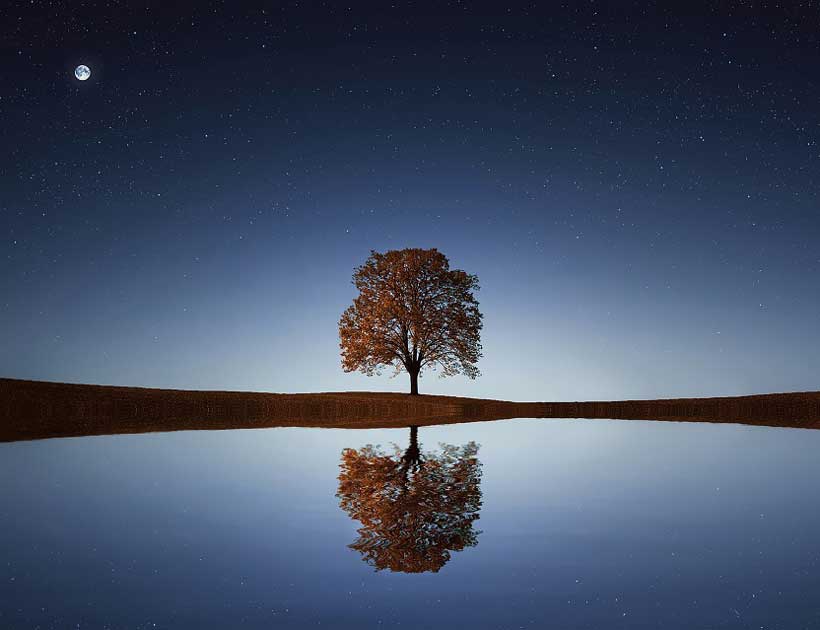 Do we, humans, want to continue living well and safely on this planet? Humanity faces an existential threat – the whole world is beginning to see. Forests burn from America to Australia. Deserts are advancing across Africa and Asia. Rising sea levels threaten our European cities as well as Pacific islands. Mankind has seen such phenomena before, but never at this speed.
Science tells us that we can still stop this epidemic, but we are running out of time. The new European Commission is wasting no time. Today, less than two weeks into our mandate, we present our roadmap for a European Green Deal.
Our goal is to become the first climate-neutral continent by 2050, slowing down global warming and mitigating its effects. This is a task for our generation and the next, but change must begin right now – and we know we can do it.
The European Green Deal that we present today is Europe's new growth strategy. It will cut emissions while also creating jobs and improving our quality of life.
It is the green thread that will run through all our policies – from transport to taxation, from food to farming, from industry to infrastructure. With our Green Deal we want to invest in clean energy and extend emission trading, but we will also boost the circular economy and preserve Europe's biodiversity.
The European Green Deal is not just a necessity: it will be a driver of new economic opportunities. Many European firms are already going green. They are cutting their carbon footprint and discovering the clean technologies. They understand that there are planetary boundaries: European companies of all sizes understand that everyone has to take care of our common home. They also know that if they discover the sustainable solutions of tomorrow, this will give them first mover advantage.
What businesses and change-makers need from us is easy access to financing. To pull this off, we will deliver a Sustainable Europe Investment Plan. It will support one trillion euros of investment over the next decade. We will work hand in hand with the European Investment Bank, Europe's climate bank.
Next March, we will propose the first-ever European Climate Law to chart the way ahead and make it irreversible: investors, innovators and entrepreneurs need clear rules to plan their long-term investments.
While we will promote transformation in how we produce and consume, live and work, we must also protect and accompany those who risk being hit harder by such change. This transition must work for all or it will not work at all. I will propose to set up a Just Transition Fund – and I want it to mobilise, together with the leverage of the European Investment Bank and private money, one hundred billion euros in investment over the next seven years. We will make sure that we help those European regions who will have to take a bigger step, so that we leave no one behind.
Across Europe, people young and old are not only asking for climate action. They are already changing their lifestyle: think of the commuters who take the bike or public transport, parents who choose reusable diapers, companies that renounce single-use plastics and bring sustainable alternatives to the market. Many of us are part of this European and global movement for climate.
Nine European citizens out of ten ask for decisive climate action. Our children rely on us. Europeans want their Union to act at home and lead abroad. In these very days, the whole world has gathered in Madrid for the United Nations' conference on climate, to discuss collective action against global warming.
The European Green Deal is Europe's response to our people's call. It is a deal by Europe, for Europe and a contribution for a better world. Every European can be part of the change.
This article by the President of the European Commission Ursula von der Leyen was published on the occasion of presentation of the European Green Deal.
Earth in Extremis While Trump Plays Ostrich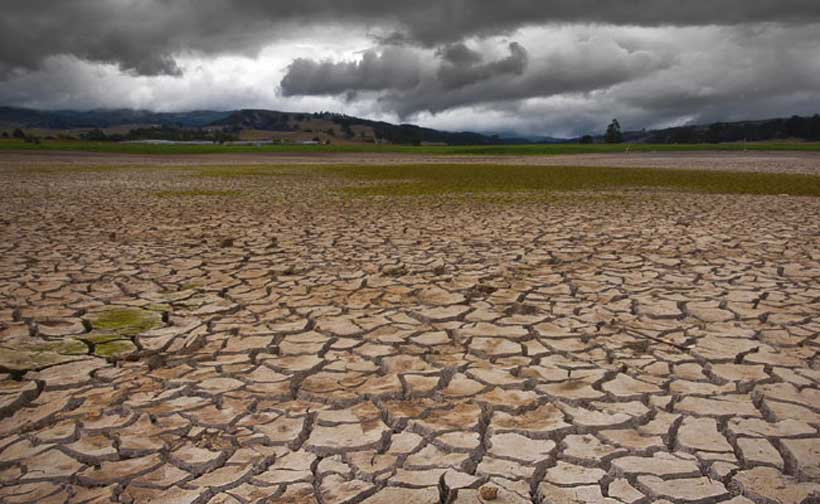 Authors: Dr. Arshad M. Khan and Meena Miriam Yust
Storms are savaging East Africa where rainfall in Ethiopia, Somalia, Kenya, Uganda and Tanzania is now over 300 mm (about a foot) higher than the 30-year mean tallied since 1981. The subsequent flooding and landslides have affected 2.8 million people displacing many and reportedly killing 300 according to the UN Office for the Coordination of Humanitarian Affairs.
Thousands of miles away at the other end of the Indian ocean, there is extreme dry heat across Australia with an 80 percent chance of exceeding the median maximum temperature for the October-February summer period. It has led to an early start to the bushfire season as about 140 are already raging in New South Wales. Among the worst is a vast and so far uncontrollable fire about 40 miles outside Sydney, with evacuation warnings along its perimeter.
The cause of such extreme weather at the two ends of the Indian Ocean is described by weather scientists as the dipole effect — a sea surface temperature difference between the Arabian Sea western end and the south of Indonesia eastern end. A positive dipole means warmer ocean temperatures in the west end and cooler in the east. A negative dipole is the opposite; and a neutral dipole, means even temperatures and normal weather in the adjacent land areas.
This year's warmer Indian Ocean temperatures in the western section have led to more storms and cooler, much wetter weather in East Africa, while cool waters pooling off Indonesia mean dry weather, causing extreme heat in Australia. At a 2C temperature difference, this positive dipole is one of the strongest Indian Ocean dipoles on record. Such a rare event occurring once in about 17 years in the past is now expected once in 6 years. Why? The culprit is climate change.
It projects a future of more frequent, more extreme weather unless we reduce greenhouse gas emissions and begin to eliminate the record high CO2 levels already in the atmosphere.
The rest of the world is not immune from extreme weather events. In a historic flood not too long ago this year, Venice's iconic St. Mark's square lay hip-deep in water threatening the frescoes in the church itself. And in the US, coastal flooding on the east coast has been featured by the New York Times (As Sea Levels Rise, So Do Ghost Forests, October 8, 2019). The 'ghost forests' refer to trees in coastal areas dying off due to frequent incursions of saltwater; it kills them from the roots up.
An excellent estimate of coastal flooding on the East and Gulf coasts, Encroaching Tides, was prepared by the Union of Concerned Scientists a five years ago. Sober reading, the report's prognosis of coastal inundation and sea level rise over the next three decades is of concern to communities from Maine to Texas. Adaptation to new norms, protective sea walls, economic consequences, the responsibilities of Municipalities, States and the Federal Government, and a retreat from heavily impacted areas are the conclusions. Is anybody listening?
The US is also not immune from fires. California's Kincade fire lasting two weeks through November 6 this year burnt almost 78,000 acres. The largest 2019 wildfire in the state, it was the largest ever for Sonoma county — evacuation orders and warnings covered almost everyone living in it. For the first eleven months of 2019 there have been 46,706 wildfires compared to 47,853 for all of 2018. Blame the downslope Santa Ana winds for fanning them.
If such is the state of our earth in extremis, COP25 the UN Climate Change Conference, is endeavoring to mitigate the major cause: climate change. It concludes in Madrid, Spain this week (Dec 13) having been displaced from Chile due to riots by an unhappy populace. And celebrity climate activist Greta Thunberg was obliged to hitch a yacht ride back across the Atlantic arriving just in time to demonstrate. Everything helps.
COP25's ambitious aim is to up the ante from the 2C temperature rise limit of the Paris agreement, adopted by COP24 last year in Poland, to only 1.5C. A laudable aim perhaps, yet the worst polluters since the industrial revolution are comfortably ensconced, enjoying their wealth, without bearing a heavier burden — in the case of the US very little as Donald Trump has withdrawn from the Paris agreement. Indeed a vexing state of affairs for the world when major players shirk their responsibilities.
Authors' Note: This article first appeared on Commondreams.org
Thanksgiving Also Means Giving Thanks for Our Planet
It is Thanksgiving holiday in the US. The Europeans do not celebrate Thanksgiving and the European Parliament has held an election. It has chosen former German Defense Minister Ursula von der Leyen as the new President of the European Commission. Hailing from a political family of conservatives — her father narrowly lost a party leadership election to Franz Josef Strauss — she is the first woman to hold the EU's top executive job.
Conservative or not, there is unanimity in the EU about climate change, and how the EU has to lead the transition to a healthier planet by planning the necessary upgrading of its social market economy.
If the Europeans are increasingly aware of the environmental challenges ahead, the UN Environment Programme has just issued its flagship Emissions Gap Report. As one might surmise, the 'gap' refers to the difference between what the world is doing to tackle climate change and what it needs to do to limit temperature increase to 1.5C. Our present ambitions of structural change from a fossil fuel economy is forecast in the report to lead to a catastrophic 3.2C rise.
Present California fires and coastal flooding of the eastern seaboard from the Carolinas down to Florida are just the top of the iceberg as are the European floods in Spain, Italy and France — and the temperature rise so far is a single degree Celsius.
The window to act is closing rapidly. As the UN report clarifies in stark terms, emissions will have to peak by 2020 to limit global warming to 1.5C without affecting economic growth. It turns out that of the 43 developed and emerging economies, all with the sole exception of Turkey will have peaked their emissions by 2020. Be 2030, 57 countries will have peaked. That is the good news.
By far the greatest emitters are China, the US, and then India and the EU. Together they account for 56 percent of greenhouse gasses emitted over the last decade. These therefore bear a heavy responsibility.
The bad news is that while these and other emitters have pledged to follow the guidelines of the Paris Agreement — except for the US because Trump withdrew from it — it is not enough. According to the UN report, their efforts will still result in a 3.2C rise by century's end to devastating effect.
It is logical then that efforts have to be intensified, and countries need to be more ambitious in their goals. A focus on innovation and domestic policies to encourage non-fossil fuel power generation would be clearly to their advantage. For example, energy produced from solar panels has soared from 50 Gigawatts in 2010 to 400 GW in 2015 with an expectation of 450+ GW by 2020.
The strong message of the report is for all sectors and their principals — national, state and local governments, mayors, corporations, their executives, civil society and civic leaders — to come together and act in concert if they are to avert a problem affecting our common home before it is too late. It is one way of giving thanks for what we have. The last five years have already been the warmest on record, the future can be expected to be worse if we do not act.