The Dutch role model of change
How true leadership in regards of climate change may give outstanding impact to the Asian world
The Netherlands and Indonesia share a special relationship as they were connected for centuries in times of colonialism, separated after the horrible years of Indonesian struggle for independence and later then they have found together again into a respectful and close relation based on strong pillars of common history and development, intense economic and political ties, and so many deep interpersonal relationships among the two countries.
For me living in Bandung, the former Paris van Jawa, a modern Indonesian metropole where the government of West Java is located, it is always surprising to see the respect Indonesian people have towards European countries and the Netherlands in specific. It is maybe part of the open and friendly culture among its citizens in general but maybe also part of a quite realistic view that such huge country can be developed only with ongoing support and expertise from outside.
In regards of industry this support interestingly comes more and more from the North East Asia, from Korea, Japan and from China, while western countries are loosing ground. USA is successfully managing its moral and economic outsider position under its current administration, and Europe is in view of its unity weak, it still gives a diversified picture of small nations on their own who all act via isolated representations in Indonesia.
In the eyes of Indonesia, however, Europe is strong in three areas: democracy, technology and the environment. While the first may be a source for many fascinating articles and books, I would like to focus on the other ones – and here especially on the different meaning and understanding of the environment in the context of a highly industrialized economic conglomerate and a developing nation – to support a changing leadership perspective and vision of one European role model which may guide both continents hopefully soon in future.
We speak about the fact that the Netherlands – based on a broad political consensus – are on the way to implement the toughest climate law in the world.
WOOW, this is great, isn't it! But … is this really needed?
This may be the main question in a controversial global (not only European!) discussion and an ambivalent public opinion process where everybody, and here I mean really everybody seems to have an expert position with strong believes fed by certain sources of doubtful information. I rarely experienced so many bull shit info told to me even by good friends than in this field of changing climate and its impact on humans, our living conditions and life itself.
Lets make clear at this point that there is no doubt about science, all findings which indicate that we are growing to fast, that we are consuming the resources of the planet too fast and that we are polluting and destroying our own basis of existence with a speed and degree of complexity which makes it difficult to interfere.
The Paris Agreement 2015 was a miracle in a mostly confused and disoriented world, a light moment of mankind when under the guidance of the United Nations a milestone agreement regulating global greenhouse gas emissions with impact on Climate Change was negotiated, ratified and adopted by consensus of 196 state parties at the 21st Conference of the Parties of the UNFCCC in Le Bourget, near Paris, France, in December 2015.
Even the US declared its intention to withdraw in meantime in June 2017, the fact that such an agreement was declared and committed by so many countries proves that there is something ongoing, huge and beyond our imagination.
We are losing control over the planet, a disturbing and frightening reality which does not affect all in the same way at the same time. Those who created the miserable situation, mostly the industrial nations of the west built their wealth on the foundation of a global disaster which is coming closer. "Wealthier people produce more carbon pollution – even the green ones" was a great article straight to the point by David Roberts in December 2017. So its not about left or right, its about the rich and the poor and in a wider sense about fairness of distribution. This fairness is very unfair when it comes to the consequences of climate change which mostly hits the poor ones around the world. Even in Asia and here in Indonesia in specific a new middle to high income population is forming which – unaware of the unlucky spiral of economy and consumption – transfers and copies same patterns of inequality into the nation. While those who become wealthy are flexible and can move and enter a better life, those who live a the limit to poverty have to bear the consequences.
"We are doomed" is the logic consequence of scientists and thinkers like Mayer Hillman or David Wallace-Wells.All not that worse will be the answers of those who benefit from sucking the resources and living in a quite safe harbor. Maybe there will be a better wine in Belgium [beside a soccer semifinalist title…
People in my home in central Europe really don't care that much about global warming, yes there are more heavy thunderstorms visible, but we can insure and our real problems indeed are refugees who want to enter our country. That this is increasingly a consequence of Climate change people are unaware or not really interested in. National politics serve theme, but also catalyzes the problems as they promote their industries only and by doing so they ignore climate change as a crucial political issue created by themselves. Climate change induced migration is – sorry to say – a more or less a welcome argument of fear to be voted again.
No wonder that implementation of national climate actions plans to mitigate global warming lack behind and will end up in a story of delays and excuses soon. Even warming of 2C will be 'substantially' more harmful than 1.5C as per a draft UN report  national action plans will be by far too slow.
Its' a matter of psychology that people and politicians don't care enough at the moment. As Kate Stein points out in a recent interview with researcher Galen Treuer from University of Connecticut "It's Human Nature Not To Think About Rising Seas".
As long as we don't have a personal threat people have other issues that are very important: affordable housing or Transportation for example. Those are the things that seem to motivate more than the consequences of an impact which may come.
In such situation of excuse and delayed industry serving implementation of measures it is outstanding noticeable to look at the ambitious role model of Netherlands. Maybe people in the Netherlands are feeling the increasing sea levels more than others, or whatever, they are guiding the show, and even the country is not participating in recent soccer world championship, they show an outstanding championship behavior we all can learn from. The Oranjes guide necessary developments and ways into a better future. Whether their positioning and action will be enough I don't know.
Just a side remark: 18 years ago I learned about the importance of a role model when I argued (for first time in history) an Austrian company towards an European winner enterprise for sustainable technologies. A great success but what I received in between is, that this may be not enough! We need to understand the relevance of local frameworks in Europe when we look to Asia. While discussing the relevance of emissions of 20 or 50 cars with running motors from the chimney of a factory in clean Europe we got stuck in daily traffic jams of big cities like Jakarta with million of cars standing around and emitting CO2 in useless non operation mode every day. As we have the same heaven we share the consequences of effort same as of standstill.
The role model of the Netherlands inspires and gives hope but finally its the leadership learning of all of us (in Europe and Asia) which will make the difference. Do we recognize the urgency for our society to act and maintain the life foundations of next generations?
Even national developments are somewhat disillusioning at the moment I strongly believe into such a role model like offered from the Netherlands. It is guiding leaders in Europe and in Asia to spearhead a more sustainable development, ton take action on our future. True leaders foresee it, they address issues early and they work out plans to counteract. On this stage wise countries like Indonesia also have to enforce positive leadership and international cooperation. The West-East relationship between Netherlands, the European Union and Indonesia may become a recognized shiny example on this important way forward.
At COP24, countries agree concrete way forward to bring the Paris climate deal to life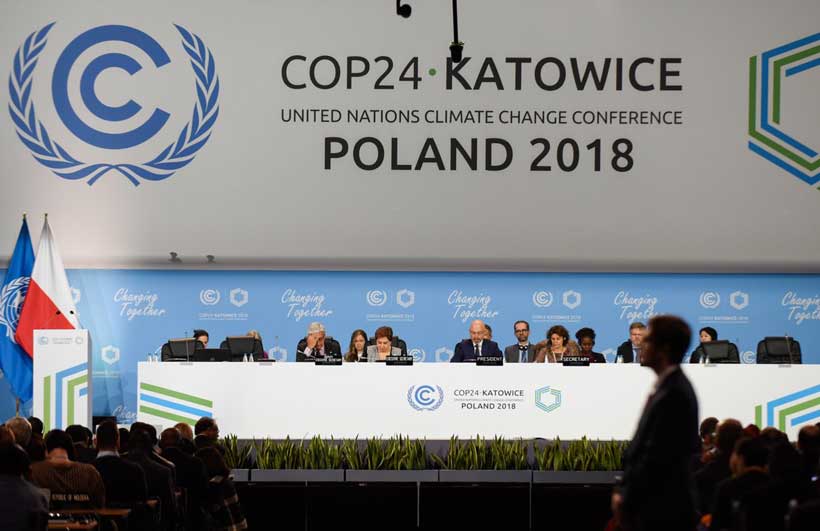 After two weeks of crunch negotiations – with overtime – the almost 200 parties gathered in Katowice, Poland, for the United Nations COP24 two-week climate change conference, adopted on Saturday a "robust" set of implementing guidelines for the landmark 2015 Paris Agreement, aimed at keeping global warming well below 2°C compared to pre-industrial levels.
Following several sleepless nights, cheers and applause welcomed the COP24 President, Michal Kurtyka, as he opened the conference's closing plenary meeting, which had been postponed close to a dozen times.
He thanked the hundreds of delegates in the room for their "patience", noting that the last night "was a long night". General laughter followed when the room's big screens showed a delegate yawning whole-heartedly; the meeting had been set to wrap up on Friday.
"Katowice has shown once more the resilience of the Paris Agreement – our solid roadmap for climate action," said Patricia Espinosa, who heads the UN Framework Convention on Climate Change  (UNFCCC) secretariat and who was speaking on behalf of António Guterres, the UN Secretary-General.
Mr. Guterres, who has made addressing the impacts of climate change one of the top priorities of his term as UN Secretary-General, came three times to Katowice in the past two weeks to support the negotiations but, given the repeated delays, was forced to leave before the closing plenary, due to prior engagements.
The adopted guidelines package, called the "rulebook" by some, is designed to encourage greater climate action ambition and benefit people from all walks of life, especially the most vulnerable.
Trust and climate action financing
One of the key components of the 'Katowice package' is a detailed transparency framework, meant to promote trust among nations regarding the fact that they are all doing their part in addressing climate change. It sets out how countries will provide information about their national action plans, including the reduction of greenhouse gas emissions, as well as mitigation and adaptation measures.
An agreement was reached on how to uniformly count greenhouse gas emissions and if poorer countries feel they cannot meet the standards set, they can explain why and present a plan to build up their capacity in that regard.
On the thorny question of financing from developed countries in support of climate action in developing countries, the document sets a way to decide on new, more ambitious targets from 2025 onwards, from the current commitment to mobilize US$100 billion per year as of 2020.
Another notable achievement of these negotiations is that nations agreed on how to collectively assess the effectiveness of climate action in 2023, and how to monitor and report progress on the development and transfer of technology.
"The guidelines that delegations have been working on day and night are balanced and clearly reflect how responsibilities are distributed amongst the world's nations," said Ms. Espinosa in a press statement. "They incorporate the fact that countries have different capabilities and economic and social realities at home, while providing the foundation for ever increasing ambition."
"While some details will need to be finalised and improved over time, the system is to the largest part place," she added.
Article 6: the one major matter nations couldn't find consensus on
Ultimately, the negotiations tripped on one key issue which will be back on the table at the next UN climate change conference, COP25, set to take place in Chile. This is the matter known in specialized circles as "Article 6," regarding the so-called "market mechanisms" which allow countries to meet a part of their domestic mitigation goals.
This is done for example through "carbon markets" –  or "carbon trading", which enables countries to trade their emissions allowances. The Paris Agreement recognizes the need for global rules on this matter to safeguard the integrity of all countries' efforts and ensure that each tonne of emissions released into the atmosphere is accounted for.
"From the beginning of the COP, it very quickly became clear that this was one area that still required much work and that the details to operationalize this part of the Paris Agreement had not yet been sufficiently explored", explained Ms. Espinosa, noting that the majority of countries were willing to agree and include the guidelines on market mechanisms but that "unfortunately, in the end, the differences could not be overcome".
Other key COP24 achievements
In addition to the political negotiations among Member States on the Paris guidelines, over the past two weeks, the hallways of COP24 buzzed with close to 28,000 participants having lively exchanges, sharing innovative ideas, attending cultural events, and building partnerships for cross-sectoral and collaborative efforts.
Many encouraging announcements, especially on financial commitments for climate action, were made: Germany and Norway pledged that they would double their contributions to the Green Climate Fund, established to enable developing countries to act;  the World Bank also announced it would increase its commitment to climate action after 2021 to $200 billion; the climate Adaptation Fund received a total of $129 million.
The private sector overall, showed strong engagement. Among the highlights of this COP, two major industries – the sports and the fashion worlds – joined the movement to align their business practices with the goals of the Paris Agreement, through the launch of the Sports for Climate Action Framework, and the Fashion Industry Charter for Climate Action.
Many more commitments were made, and concrete, inspiring actions were taken.
"From now on, my five priorities will be: ambition, ambition, ambition, ambition and ambition," said Patricia Espinosa on behalf of UN chief António Guterres at the closing planery. "Ambition in mitigation. Ambition in adaptation. Ambition in finance. Ambition in technical cooperation and capacity building. Ambition in technological innovation."
To achieve this, the UN Secretary-General is convening a Climate Summit on 23 September, at UN Headquarters in New York, to engage Governments at the highest levels.
EU plays instrumental role in making the Paris Agreement operational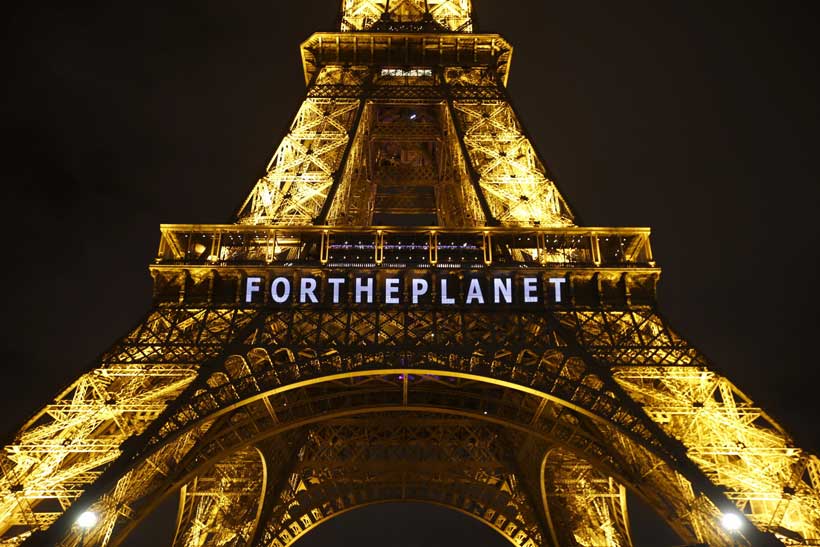 The UN climate conference (COP24) in Katowice, Poland, concluded today with the adoption of a clear rulebook to make the Paris Agreement on climate change work in practice across the world. The completion of the rulebook was the EU's top objective in these negotiations.
The Paris rulebook will enable the Parties to the Paris Agreement to implement, track and progressively enhance their contributions to tackling climate change, in order to meet the Agreement's long-term goals.
Commissioner for Climate Action and Energy Miguel Arias Cañete said: "In Europe, and working united as Europeans, we have reached a balanced deal on the rules to turn the Paris Agreement into action.The EU played an instrumental role in reaching this outcome, working with allies from both developed and developing countries and with major economies, in particular China, to raise ambition and strengthen global efforts to fight climate change. We have responded to the urgency of science by acknowledging positively the IPCC special report on global warming of 1.5°C. This was a key ask for the EU and its allies. The Paris rulebook is fundamental for enabling and encouraging climate action at all levels worldwide – and success here also means success for multilateralism and the rules-based global order. The EU will continue to lead by turning our commitments into concrete action, leaving no one behind in the transition to a climate-neutral future; and inspiring other countries to make this necessary transition. I would like to thank Minister Kurtyka and the Polish COP Presidency for a job well done, and to Minister Köstinger and her team from the Austrian Presidency for helping the EU stay united and leading."
EU action
The EU's nationally determined contribution (NDC) under the Paris Agreement is to reduce greenhouse gas (GHG) emissions by at least 40% by 2030 compared to 1990, under its wider 2030 climate and energy framework. All key legislation for implementing the 2030 emissions target has already been adopted, including the increased EU's 2030 targets on renewable energy and energy efficiency – which if fully implemented could lead to an EU GHG emissions cut of some 45% by 2030, the Commission has estimated – as well as the modernisation of the EU Emissions Trading System and 2030 targets for all Member States to cut emissions in sectors such as transport, buildings, agriculture and waste.
Back in November 2016 – just before the Paris Agreement entered into force – the Commission presented the Clean Energy for All Europeans Package, aimed at setting the most advanced regulatory framework that will make the European energy sector more secure, more market-oriented and more sustainable.
We acknowledge that this transition is going to be more difficult for some regions than others – notably those regions, where the economy is based on coal production.
The Commission, together with these legislative proposals, outlined a special initiative to work with coal and carbon-intensive regions in transition so that they can also benefit from the clean energy transition. The clean energy transition is a transition for all Europeans and its socio-economic impacts must be carefully managed.
EU ambition also goes beyond 2030. Following the invitation by the EU leaders, the Commission on 28 November presented a strategic long-term vision for a prosperous, modern, competitive and climate-neutral European economy by 2050.
The strategic vision, which follows wide stakeholder consultation and takes into account the recent IPCC special report on 1.5°C, is an ambitious vision for ensuring a prosperous, modern, competitive and secure economy, providing sustainable growth and jobs and improving the quality of life of EU citizens.
The strategic vision, which the Commission presented to global partners at COP24, will kick-start an EU-wide debate which should allow the EU to adopt a long-term strategy and submit it to the UNFCCC by 2020. To this end, the European Council invites the Council to work on the elements outlined in the Communication.
The EU also remains committed to the collective global goal to mobilise USD 100 billion a year by 2020 and through to 2025 to finance climate action in developing countries, from a variety of public and private sources. In 2017, the EU, its Member States and the European Investment Bank together provided a total EUR 20.4 billion in climate finance, around a 50% increase from 2012.
Key outcomes
The Paris Agreement rulebook contains detailed rules and guidelines for implementing the landmark global accord adopted in 2015, covering all key areas including transparency, finance, mitigation and adaptation.
Key COP24 outcomes include:
The first ever universal system for the Parties to track and report progress in climate action, which provides flexibilities to those countries that genuinely need it. This will inspire all Parties to improve their practices over time and communicate the progress made in clear and comparable terms.
A good, consensual outcome on adaptation issues. The Parties now have guidance and a registry to communicate their actions as regards to adapting to the impacts of climate change.
As to the global stocktake process, the next moment to review collective action, which the EU considered vital for the Paris Agreement, the result provides a solid basis for further elaboration on the details of the process. The global stocktake will invite Parties to regularly review progress and the level of ambition based on the latest available science.
Finally, with the decisions on finance and technology, there is now a solid package that the EU trusts will provide reassurances to our partners on our commitment to continued global solidarity and support.
Background
The 24th Conference of the Parties to the UN Framework Convention on Climate Change (UNFCCC) – 'COP24′ – took place from 2-14 December in Katowice, Poland, presided over by the Polish government. It brought together ministers and government officials, as well as a wide range of stakeholder representatives.
The Paris Agreement, adopted in December 2015, sets out a global action plan to put the world on track to avoid dangerous climate change by limiting global warming to well below 2°C above pre-industrial levels and pursuing efforts to limit the temperature rise to 1.5°C. It entered into force on 4 November 2016. 195 UNFCCC Parties have signed the Agreement and 184 have now ratified it.
Cleaning up couture: What's in your jeans?
Today you made a decision that could change the face of the planet. You decided what to wear.
When was the last time you looked in your wardrobe and couldn't find anything suitable?
Screen stars on Netflix wear stunning but different couture in every episode. Celebrities boast cutting edge design, always pictured in a new outfit. Are you keeping up? Don't worry. The latest news is that you don't have to.
If you listen to Deputy Mayor of Paris—and Parisians would know—Antoinette Guhl, as stated in the report A New Textiles Economy: "Circular is the new black! We need a fashion industry based on three principles: clean, fair and good."
Our clothing is an expression of individuality. We use it to make ourselves unique as well as provide comfort and protection. But the environmental cost of our clothes is adding up.
The industry's environmental footprint is immense. It extends beyond the use of raw materials. Combined, the global apparel and footwear industries account for an estimated 8 percent of the world´s greenhouse gas emissions.
Lifecycle assessments show—taking cotton production, manufacture, transport and washing into account— it takes 3,781 litres of water to make one pair of jeans. The process equates to around 33.4 kilogrammes of carbon equivalent emitted, like driving 111 kilometres or watching 246 hours of TV on a big screen.
Even just washing our clothes releases plastic microfibres and other pollutants into the environment, contaminating our oceans and drinking water. Around 20 per cent of global industrial water pollution is from dyeing and textile treatment.
Yet globally, the industry wields considerable power. It is worth US$1.3 trillion, employing around 300 million people along the value chain.
UN Environment's Llorenç Milà i Canals, Head of the Life Cycle Initiative, said fashion presents a massive opportunity to create a cleaner future.
But steps must be taken to involve everyone involved in the value chain to address environmental hotspots; define and take bold action on them.
"All actors must play their part in redefining the way value is generated and kept within the apparel sector, moving away from disposable apparel to a sector that generates and sustains value for society without polluting the environment," he said.
As consumers, this means buying less. Some studies estimate that the average garment is worn ten times before being discarded. Demand for clothing is projected to rise two per cent a year—but the number of times we wear them has dropped one third compared to the early 2000s.
This waste costs money and the value of natural resources. Of the total fibre input used for clothing, 87 per cent is incinerated or sent to landfill. Overall, one garbage truck of textiles is landfilled or incinerated every second.
There are steps we can all take today. Like checking materials are durable and keeping them for longer. Reducing the amount of clothes we buy, reusing and buying second hand items and recycling. Wash them less and smarter: use concentrated liquid soap rather than powdered detergent, which is abrasive and washes more fibers into water.
But while our attitude towards our clothing needs a rethink, so too does the way in which our clothes are produced. Collectively, on a large scale, reducing our environmental footprint requires cutting resource consumption and designing pollution out of clothing altogether.
The fashion industry is starting to take note.
A Pulse survey of decision makers from all industry segments confirms that sustainability is climbing up corporate agendas. Of executives polled, more than half said sustainability informed their strategy—up from last year.
Innovative new technology can play a part in cutting resource use. Cotton and recycled polyester still put a strain on the environment, so finding and developing new sustainable materials is key to reducing natural resource consumption.
In the meantime, developing countries—with a nascent textile industry —have an opportunity to build circular models into production from the start. They can set the bar high for the rest of the world to follow suit.
Ultimately, the key to a sustainable future lies in radically rethinking the way we consume and use clothing, and disrupting current business models. That means buying less. And it means putting pressure on our fashion industry to design a more responsible product.