Asian Growth Steady Despite Rising Trade Tensions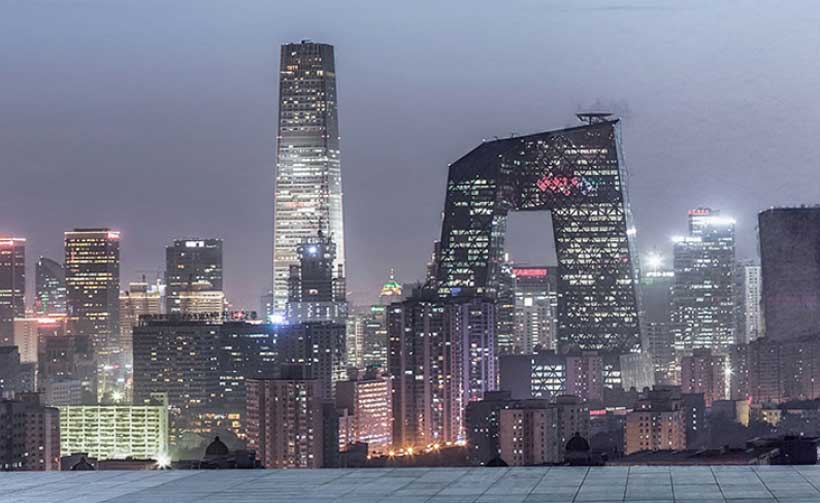 Growth in Asia and the Pacific's developing economies for 2018 and 2019 will remain solid as growth continues apace across the region, despite rising tensions between the United States and its trading partners, says a new Asian Development Bank (ADB) report.
In a supplement to its Asian Development Outlook (ADO) 2018 report released last April, ADB forecasts 2018 growth for Asia and the Pacific at 6.0% for 2018 and 5.9% for 2019, in line with its previous projections. Excluding Asia's newly industrialized economies, growth is forecast at 6.5% in 2018 and 6.4% in 2019, also unchanged from April.
"Although rising trade tensions remain a concern for the region, protectionist trade measures implemented so far in 2018 have not significantly dented buoyant trade flows to and from developing Asia," said ADB Chief Economist Mr. Yasuyuki Sawada. "Prudent macroeconomic and fiscal policymaking will help economies across the region prepare to respond to external shocks, ensuring that growth in the region remains robust."
In East Asia, growth picked up in Hong Kong, China and Taipei,China, though growth forecasts are unchanged for the subregion at 6.0% in 2018 and 5.8% in 2019. The world's second largest economy, the People's Republic of China, is projected to meet previous forecasts of 6.6% in 2018 and 6.4% in 2019, as the government's efforts to rebalance growth toward domestic consumption remain on track.
South Asia, meanwhile, continues to be the fastest growing subregion, led by India, whose economy is on track to meet fiscal year 2018 projected growth of 7.3% and further accelerating to 7.6% in 2019, as measures taken to strengthen the banking system and tax reform boost investment. In both Pakistan and Bangladesh, agriculture recorded notable improvement over the last year, surpassing expectations and driving growth.
In Southeast Asia, growth projections for the subregion remain unchanged at 5.2% in both 2018 and 2019, as robust domestic demand continue to support economies in the region. Higher public investment boosted first quarter growth in Indonesia, the Philippines, and Thailand, while private investment was strong in Viet Nam.
Central Asia is growing faster than expected, prompting an upward revision to forecasts from 4.0% to 4.2% in 2018 and from 4.2% to 4.3% in 2019. The rise in global commodity prices and the related recovery in the Russian Federation have boosted growth across much of the subregion. In Kazakhstan, Central Asia's largest economy, growth picked up to 4.1% in the first quarter of 2018, higher than 3.6% recorded for the same period of 2017, backed by stronger than expected industrial recovery, including increased investment in commodity extraction and government-led industrialization programs.
In the Pacific, growth is expected at 2.2% and 3.0% over the next 2 years as the region's largest economy, Papua New Guinea, continues to slow due to the impact of the February earthquakes on production and exports of liquefied natural gas and other export commodities.
The report now projects lower inflation for developing Asia at 2.8% for 2018 and 2.7% for 2019. Domestic factors, including central bank intervention to avoid sharp currency depreciations, and the reintroduction of food and fuel subsidies to contain the effects of rising commodity prices in some economies, helped contain inflationary pressures.
U.S. policy and the Turkish Economic Crisis: Lessons for Pakistan
Over the last week, the Turkish Lira has been dominating headlines the world over as the currency continues to plunge against the US dollar. Currently at the dead center of a series of verbal ripostes between Presidents Donald Trump and Recep Tayyip Erdogan, the rapidly depreciating Lira has taken center stage amidst deteriorating US-Turkey relations that are wreaking havoc across international financial markets. Considering Pakistan's current economic predicament, the events unfolding in Turkey offer important lessons to the dangers of unsustainable and unrealistic economic policies, within a dramatically changing international scenario. This holds particular importance for Pak-US relations within the context of the impending IMF bailout.
In his most recent statements, Mr. Erdogan has attributed his economy's dire state of affairs as an 'Economic War' being waged against it by the United States. President Trump too has made it evident that the latest rounds of US sanctions that have been placed on Turkey are directly linked to its dissatisfaction with Ankara for detaining American Pastor Andrew Brunson. Mr Bruson along with dozens of others has been charged with terrorism and espionage for his purported links to the 2016 attempted coup against President Erdogan and his government.  There is thus a modicum of truth to Mr. Erdogan's claims that the US sanctions are in fact, being used as leverage against the weakening Lira and the Turkish economy as part of a broader US policy.
However, to say that the latest US sanctions alone are the sole cause of Turkey's economic woes is a gross understatement. The Lira has for some time remained the worst performing currency in the world; losing half of its value in a year, and dropping by another 20% in just the last week. Just to put the scale of this loss in to perspective, the embattled currency was trading at about 2 Liras to the dollar in mid-2014. The day before yesterday, it was trading at about 7 Liras to the dollar.
While the Pakistani Rupee has also depreciated quite considerably over the last few months, its recent drop (-17% against the dollar over the past 12 months) pales in comparison to the sustained and exponential downfall of the Lira. Yet, both the Turkish and Pakistani economies are at a point where they are experiencing an alarming dearth of foreign exchange reserves that have in turn dramatically increased their international debt obligations.
The ongoing financial crises in both Turkey and Pakistan are similar to the extent that both countries have pursued unsustainable economic policies for the last few years. These have been centered on increased borrowing on the back of overvalued currencies. While this approach had allowed both governments to finance a series of government investments in various projects, the long term implications of this accumulating debt has now caught up with them dramatically. As a result, both countries may soon desperately require IMF assistance; assistance, that in recent times, has become even more overtly conditional on meeting certain US foreign policy requirements.
In the case of Pakistan, these objectives may coincide with recent US pressures to 'do more' regarding the Haqqani network; or a deeper examination of the scale and viability of the China- Pakistan Economic Corridor. With regards to the latter, US Secretary of State Mike Pompeo has clearly stated that American Dollars, in the form of IMF funds, to Pakistan should not be used to bailout Chinese investors. The rationale being that a cash-strapped Pakistan is more likely to adversely affect Chinese interests as opposed to US interests in the region at the present. The politics behind the ongoing US-China trade war add even further relevance to this argument.
In the case of Turkey however, which is a major NATO ally, an important emerging market, and a deeply integrated part of the European financial system, there is a lot more at stake in terms of US interests. Turkey's main lenders comprise largely of Spanish, French and Italian banks whose exposure to the Lira has caused a drastic knock on effect on the Euro. The ensuing uncertainty and volatility that has arisen is likely to prove detrimental to the US's allies in the EU as well as in key emerging markets across South America, Africa and Asia. This marks the latest example of the US's departure from maintaining and ensuring the health of the global financial system, as a leading economic power.
Yet, what's even more unsettling is the fact that while the US is wholly cognizant of these wide-ranging impacts, it remains unfazed in pursuing its unilateral objectives. This is perhaps most evident in the diminishing sanctity of the NATO alliance as a direct outcome of these actions.  After the US, Turkey is the second biggest contributor of troops within the NATO framework. As relations between both members continue to deteriorate, Turkey has been more inclined to gravitate towards expanding Russian influence. In effect, contributing to the very anti-thesis of the NATO alliance. The recent dialogues between Presidents Erdogan and Putin, in the wake of US sanctions point markedly towards this dramatic shift.
Based on the above, it has become increasingly evident that US actions have come to stand in direct contrast to the Post-Cold War status quo, which it had itself help set up and maintain over the last three decades. It is rather, the US's unilateral interests that have now taken increasing precedence over its commitments and leadership of major multilateral frameworks such as the NATO, and the Bretton Woods institutions. This approach while allowing greater flexibility to the US has however come at the cost of ceding space to a fast rising China and an increasingly assertive Russia. The acceleration of both Pak-China and Russo-Turkish cooperation present poignant examples of these developments.
However, while it remains unclear as to how much international influence US policy-makers are willing to cede to the likes of China and Russia over the long-term, their actions have made it clear that US policy and the pursuit of its unilateral objectives would no longer be made hostage to the Geo-Politics of key regions. These include key states at the cross-roads of the world's potential flash-points such as Turkey and Pakistan.
Therefore, both Turkey and Pakistan would be well advised to factor in these reasons behind the US's disinterest in their economic and financial predicaments. Especially since both Russia and China are still quite a way from being able to completely supplant the US's financial and military influence across the world; perhaps a greater modicum of self-sufficiency and sustainability is in order to weather through these shifting dynamics.
Social Mobility and Stronger Private Sector Role are Keys to Growth in the Arab World
In spite of unprecedented improvements in technological readiness, the Arab World continues to struggle to innovate and create broad-based opportunities for its youth. Government-led investment alone will not suffice to channel the energies of society toward more private sector initiative, better education and ultimately more productive jobs and increased social mobility. The Arab World Competitiveness Report 2018 published by the World Economic Forum and the World Bank Group outlines recommendations for the Arab countries to prepare for a new economic context.
The gap between the competitiveness of the Gulf Cooperation Council (GCC) and of the other economies of the region, especially the ones affected by conflict and violence, has further increased over the last decade. However, similarities exist as the drop in oil prices of the past few years has forced even the most affluent countries in the region to question their existing social and economic models. Across the entire region, education is currently not rewarded with better opportunities to the point where the more educated the Arab youth is, the more likely they are to remain unemployed. Financial resources, while available through banks, are rarely distributed out of a small circle of large and established companies; and a complex legal system limits access to resources locked in place and distorts private initiative.
At the same time, a number of countries in the region are trying out new solutions to previously existing barriers to competitiveness.
In ten years, Morocco has nearly halved its average import tariff from 18.9 to 10.5 percent, facilitated trade and investment and benefited from sustained growth.
The United Arab Emirates has increased equity investment in technology firms from 100 million to 1.7 billion USD in just two years.
Bahrain is piloting a new flexi-permit for foreign workers to go beyond the usual sponsorship system that has segmented and created inefficiencies in the labour market of most GCC countries.
Saudi Arabia has committed to significant changes to its economy and society as part of its Vision 2030 reform plan, and Algeria has tripled internet access among its population in just five years.
"We hope that the 2018 Arab World Competitiveness Report will stimulate discussions resulting in government reforms that could unlock the entrepreneurial potential of the region and its youth," said Philippe Le Houérou, IFC's CEO. "We must accelerate progress toward an innovation-driven economic model that creates productive jobs and widespread opportunities."
"The world is adapting to unprecedented technological changes, shifts in income distribution and the need for more sustainable pathways to economic growth, "added Mirek Dusek, Deputy Head of Geopolitical and Regional Affairs at the World Economic Forum. "Diversification and entrepreneurship are important in generating opportunities for the Arab youth and preparing their countries for the Fourth Industrial Revolution."
With a few exceptions, such as Jordan, Tunisia and Lebanon, most Arab countries have much less diversified economies than countries in other regions with a similar level of income. For all of them, the way toward less oil-dependent economies is through robust macroeconomic policies that facilitate investment and trade, promotion of exports, improvements in education and initiatives to increase innovation and technological adoption among firms.
Entrepreneurship and broad-based private sector initiative must be a key ingredient to any diversification recipe.
The Arab Competitiveness Report 2018 also features country profiles, available here: Algeria, Bahrain, Egypt, Jordan, Kuwait, Lebanon, Morocco, Oman, Qatar, Saudi Arabia, Tunisia, United Arab Emirates.
The impact of labour market trainings on unemployment process in the global labour economy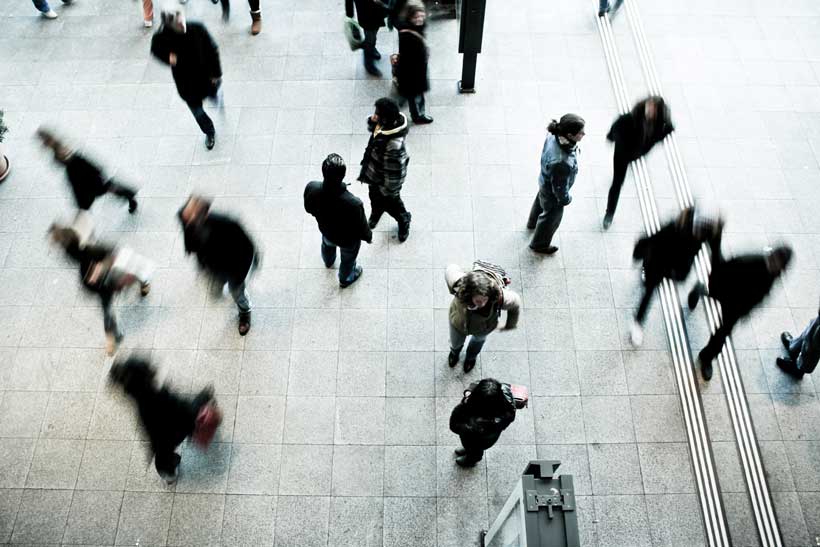 Since the 1990s, the persistence of high unemployment has been followed by two downturns, which affected an economic life over the world across the nation-states. The overt consequences cost unpleasantly social and economic outcomes for the states as well as societies. Henceforth, activation turn has observed once more shifting passive employment policies within the active policy actions of countries upon labour market at the beginning of a new millennium. It was supposed that the activation of jobless people through keeping employees occupied, job-search assistance, job creation and work experience programs, training and invest in up skilling, is an open way to fight against high unemployment and secure economic growth as well. Hereby, the idea of an active labour market policy (ALMP) became again pivotal tool in the domestic policy agendas of states in order to engage in new challenges of labour markets. Since the 1950s,it is an apparent fact that in Europe and the Nordic countries that the effectiveness of ALMPs engenders diminution in a structural and long-term unemployment and leads to increase net income together with the employment ratio of targeted groups in national economies.
With the XXI century's new technological vicissitudes and industrialization, the active employment policies have been designed to support people with monetary (income) and non-monetary (education) incentives in order to reduce inequality, keep the balance of social inclusion, and stimulate market beyond to decrease unemployment. Consequently, labour market training grew into to become an important measure of ALMP strategies in the background of "welfare to workfare policy approach" to create better-skilled workforce as well as to surge adequate match between skilled manpower and needs of progressive demand in labour markets.
In fact, the scholarly studies state significant impacts of training and vocational programs in the activation of the workforce. For example, the 1950-1960s – Post War Era characterized with the rapid economic growth and labour supply shortage in the European industry. And as a solution, national employment policies started to focus on labour trainings. So that Sweden with its successful retraining system has been the pioneer of ALMP idea in the history. On the other hand, Germany with 1969`s Employment Promotion Act considered training as a principal component of active employment policies to upskill workforce in terms of new industrial needs by market demand.
The UN 2009 reports that education is considered one of the main indicators of poverty reduction: education and human resource investments contribute to an economic development of nation-states and societies. Higher educated people or up-skilled workforce boost up productivity and react the positively to technological changes. Some scholars and interlocutors claim that in long-term perspectives ALMPs should have to aim to develop an education and training system that enhances the productivity and employability of a labour force. Because of the fact that the skilled manpower is one of the cornerstones of the higher employment, developed economy, higher net income and well-being of the whole society.
Many types of research have been carried out to identify the prominence of labour market training, however, the Katz`s study (1993) shows the significant point of job market training as turning "unskilled labour" into "skilled labour". Perceptibly, the unemployment problem is more common among less skilled individuals and new entrants to the market. Shifting in demand against unskilled labour force causes an unemployment among those people. In contrast to unskilled force reservation wage and labour demand is high for skilled manpower in the market. Here, the training policy helps turn out unskilled to a skilled workforce and to increase total employment in order to decrease unskilled unemployment. Research argues that training policy extends the skilled labour force and close the gap between the unskilled and skilled workers. Caruana and Theuma (2012) refer to Katz (1993) argue that in order to push jobless people towards work, some trainings improve the qualification of those workers who are already in the market. Hence, Katz (1993) emphasizes the importance of labour market training in reducing the unemployment rate of unskilled labour by transferring more workers to the skilled labour pool. They also underline the significant role of a training policy in improving the skills of employees and increasing, the supply of skilled manpower in the economy. The following figure "Development of Unskilled Labour Force" visualizes Katz`s statement andshows how training measure affects the job market in both ways. The points where demand curves intersect supply curves, which are given wages for skilled and unskilled labour respectively. As the author explains, the wages represent the remuneration of foregone opportunity costs that, logically, is higher for skilled labour than for unskilled one. Since labour demand for the skilled labour is stronger than that of unskilled labour, thus, the demand curve for the former one is more elastic. As the figure illustrates, after the implementation of training, part of unskilled labour is moving up to the skilled.
At the same time, scholar states that wage setting regulation, training, and education systems affect differently net income and employment perspectives. Consequently, education and labour training policies create an equal distribution of skills and able to reduce supply and demand shifting on wages and employment. Another study by Calmfors et al., (2001) argue that training programs increase the reservation wage of attendees. However, salary growth and employment perspectives are possible by time after long run participation in the program.
To sum up, the training policy is considered as a main supply-side policy tool of activation to tackle unemployment. Scholars argue that training programs are useful to prevent the long run unemployment and to keep unemployed active in the market via participation. However, ex-post evaluation of training programs is controversial. Country case studies show that training programs are more effective in the background of vocational education reforms and collaboration with demand-side active labour market policies.
Reference list:
, Forslund A., &Hemstrom M., (2001), Does Active Labour Market Policy Work? Lessons from Swedish experiences, Swedish Economy Policy Review, 85, 61-124
Caruana C. &Theuma M., (2012), The next leap – From Labour Market Programmes to Active Labour Market Policy.
Katz, F.L., (1993), Active Labor Market Policies to Expand Employment and Opportunity.
United Nations, (2009), Rethinking Poverty: Report on the World Social Situation 2010, Retrieved from http://www.un.org/esa/socdev/rwss/docs/2010/fullreport.pdf