New Satellite Data Reveals Progress: Global Gas Flaring Declined in 2017
New satellite data released today shows a significant decline in gas flaring at oil production sites around the world in 2017, despite a half-percent increase in global oil production. The nearly 5 percent flaring decline begins to reverse years of increases in global gas flaring that started in 2010.
The data reveals about 141 billion cubic meters (bcm) of natural gas was flared in 2017, down from nearly 148 bcm in 2016. While Russia remains the world's largest gas flaring country, it also saw the largest decline in flaring last year. Venezuela and Mexico also reduced their flaring significantly in 2017. In Iran and Libya there were notable increases in gas flaring.
The data was released by the Global Gas Flaring Reduction Partnership (GGFR), a World Bank-managed organization comprised of governments, oil companies, and international institutions working to reduce gas flaring. The U.S. National Oceanic and Atmospheric Administration (NOAA) and GGFR have developed the flaring estimates in cooperation with the University of Colorado, based on observations from advanced sensors in a satellite launched in 2012.
Gas flaring – the burning of natural gas associated with oil extraction – takes place because of technical, regulatory, and/or economic constraints. It causes more than 350 million tons of CO2 emissions every year, with serious harmful impacts from un-combusted methane and black carbon emissions. Gas flaring is also a substantial waste of energy resources the world can ill afford.
"The latest global gas flaring data is encouraging, but we will have to wait a few more years to know whether it represents a much-needed turning point," said Riccardo Puliti, the World Bank's Senior Director and head of its Energy & Extractives Global Practice. "Ending routine gas flaring is a key component of our climate change mitigation agenda, and the global flaring reduction Initiative we launched just three years ago now has 77 endorsers, covering about 60 percent of the total gas flared around the world."
In 2015, UN Secretary-General Ban Ki-moon, World Bank President Jim Yong Kim, and 25 initial endorsers launched the "Zero Routine Flaring by 2030" Initiative that commits endorsers to not routinely flare gas in new oil field developments and to seek solutions to end routine flaring at existing oil production sites as soon as possible and no later than 2030. It has now been endorsed by 27 governments, 35 oil companies, and 15 development institutions.
"The Initiative is an essential tool for ending routine flaring," said Bjorn Hamso, GGFR's Program Manager. "Going forward, it is paramount that oil field operators continue to address ongoing "legacy" flaring, and that new business models are developed that will enable more investors to participate in flaring reduction projects."
Ensure digital technologies are 'a force for good'
Although the COVID-19 pandemic has accelerated digital transformation across the planet, millions worldwide still lack Internet access, the UN Secretary-General said on Monday, highlighting why information and communication technologies (ICTs) must be "a force for good."
In his message for World Telecommunication and Information Science Day, celebrated annually on 17 May, the UN chief called for action to conquer both the pandemic and the digital divide.
Innovative and protective
"Digital technologies sustain life, work, health and learning for billions of people. In the face of COVID-19, businesses, governments and the digital community have proven resilient and innovative, helping to protect lives and livelihoods. These challenging times have accelerated the transformation everywhere," he said.
However, the Secretary-General reported some 3.7 billion people, or nearly half the world's population, remain unconnected to the Internet. Most are women.
"They, too, must be included if we are to make the possibilities of 5G, artificial intelligence, the Internet of Things, digital health and other technologies truly transformative and sustainable," he said.
"We must also protect against the dangers of digital technologies, from the spread of hatred and misinformation to cyberattacks and the exploitation of our data."
Encouraging investment
World Telecommunication and Information Science Day marks the signing in 1865 of an agreement to form the International Telegraph Union (ITU), making it the world's first modern international organization.
ITU Secretary-General Houlin Zhao said the UN agency will use the Day to unite the world in pursuit of digital transformation in all areas of business and life.
"It will be an opportunity to strengthen national strategies on ICT development, implement smart policies and effective measures to encourage investments in ICTs and digital skills, and upgrade our services with new technologies ranging from AI (Artificial Intelligence) to 5G that are central to the digital economy," he said in a video message.
Inclusive and affordable for all
Last June, the UN launched a Roadmap for Digital Cooperation that lays out eight key actions, including achieving universal connectivity by 2030.
Mr Guterres, the UN Secretary-General, said the Roadmap, together with the vital work of the ITU, aims to make the digital transformation equitable, safe, inclusive and affordable for all, while also respecting human rights.
"On World Telecommunication and Information Society Day, let us commit to work together to defeat COVID-19 and ensure that digital technologies are a force for good that help us to achieve the Sustainable Development Goals and leave no one behind."
UN launches the first artificial intelligence tool for rapid natural capital accounting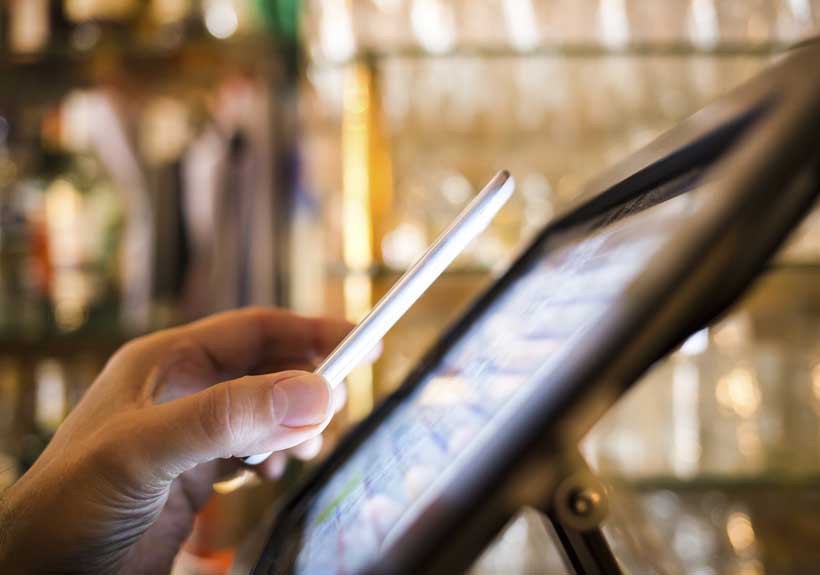 An innovative artificial intelligence (AI) tool that will make it easier for countries to measure the contributions of nature to their economic prosperity and well‑being was launched today by the United Nations and the Basque Centre for Climate Change (BC3).
Developed by the Statistics Division of the United Nations Department of Economic and Social Affairs (UN DESA), the UN Environment Programme (UNEP) and BC3, the new tool can vastly accelerate implementation of the new ground-breaking standard for valuing the contributions of nature that was adopted by the UN Statistical Commission last month.
The tool makes use of AI technology using the Artificial Intelligence for Environment and Sustainability (ARIES) platform to support countries as they apply the new international standard for natural capital accounting, the System of Environmental-Economic Accounting (SEEA) Ecosystem Accounting.
The new open-source and user-friendly digital tool, called the ARIES for SEEA Explorer, enables, for the first time, rapid and standardized yet customizable ecosystem accounting anywhere on Earth.
"The ARIES for SEEA Explorer is a game changer for governments that want to implement the recently adopted SEEA Ecosystem Accounting standard," stressed Stefan Schweinfest, Director of the Statistics Division. "This application allows countries to jump-start accounts compilation from global data sources, which they can refine with national data or model parameters."
The ecosystem accounts produced by countries will track the extent, condition and services provided by nature's ecosystems – such as forests and wetlands – in the form of physical and monetary accounts and indicators. The adoption of the SEEA Ecosystem Accounting has been heralded as a historic step forward for the Sustainable Development Goals (SDGs) and to move beyond GDP in tracking global progress.
Bert Kroese, Deputy Director for Statistics Netherlands and Chair of the UN Committee of Environmental-Economic Accounting said, "The ARIES for SEEA Explorer will give countries a much-needed tool to make progress with the SDGs and the monitoring framework of the post-2020 Global Biodiversity Framework. Its low barrier to entry will ensure that no country is left behind when it comes to ecosystem accounting."
Risenga Maluleke, Statistician-General of Statistics South Africa and Chair of the UN Committee of Experts on Big Data and Data Science for Official Statistics said, "The launch of the ARIES for SEEA Explorer on the UN Global Platform is an important step to mainstream the measurement of ecosystems and their contribution to the economy and wellbeing into global, regional and domestic statistics that will feed into policy and decision making. Better measures of nature will contribute to better policies to save our planet."
Building economic systems that value nature as a central source of human wellbeing, environmental health and economic prosperity in the post-COVID-19 world is essential, according to Susan Gardner, Director of UNEP's Ecosystems Division. "Having technology that incorporates and integrates the latest data, models and understanding of nature's contributions through natural capital accounting will facilitate well-informed nature positive decision-making from businesses and governments – driving tangible action on biodiversity loss and climate change and a sustainable future for all," she said.
The new platform could lead to greater collaboration. Ferdinando Villa, Ikerbasque Professor and Lead Investigator of ARIES at BC3, added, "There is a growing global demand for sustainable management of our natural resources, and to achieve this, scientists and decision-makers need to collaborate more and more. AI-based tools like the ARIES for SEEA Explorer hold the key to a future where open integration and reuse of knowledge, by both, is possible."
The ARIES for SEEA Explorer is available on the UN Global Platform: a cloud-service environment supporting international collaboration among all countries in the world by sharing scientific knowledge, data, methods and technology.
A number of countries have already started using the ARIES for SEEA Explorer. The Explorer will continue to be expanded in the near future, by adding the functionality to derive indicators that allow to assess progress towards SDGs and the emerging post-2020 Global Biodiversity Framework.
Huge plans for 2021 content year
Cancel that Lead to Revival
This year was quite something for Division 2. And it's not even Summer yet! Any fan of the game out there expects the devs to share plans for the new year at the end of the current one. But instead of sharing content plans for 2021, the devs suddenly announced that Update 12 would be the game's last update. And even though everyone knows that the game doesn't have a particularly large base of active players still, seeing official news like this put many fans in shock. By the time this announcement was released, Update 12 was already on the servers. Basically, it means that the devs weren't going to release any additional content or even bug fixes for the game from that moment onward.
And this felt like passing on a huge opportunity. Sure, the game could have been made better, but the setting and the unique blend of genres of true-open world action and looter-shooter set in modern times post-apocalypse, this isn't something that should be left to rot and get forgotten. There's tons of possibilities and unrealized potential. This must have been what people at Ubisoft thought about too, because about a month later, the devs released another announcement, but this time with plans for content in 2021.
Of Ambitious Plans and New Player Assistance
Such a drastic change of heart must mean something, but this isn't even the best of it. Ubisoft went from sending the game to purgatory to announcing huge plans for 2021, including an entirely new game mode that the series hasn't seen before. What is it? Nobody knows.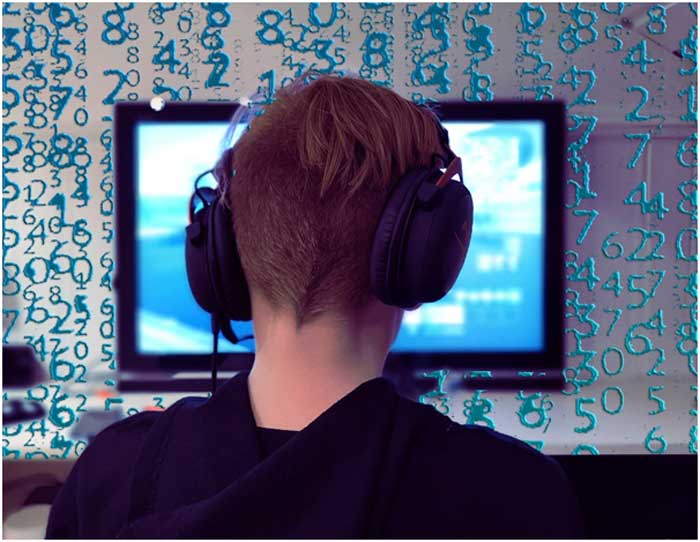 But that's not all. The devs want to add to the variety of builds which means new brands of gear and in great numbers. The new game mode will take them several months to develop. Therefore there'll be plenty of time to get ready. Speaking of, have you ever heard of such a thing as Division 2 boost? This is a collection of services that can help you and your Agent with anything you two might need. It's especially awesome and helpful for new players as there's lots of content in the game, and it's so easy to get lost. Services like the ones that you'll find by clicking on that link will help your character steadily grow in levels and obtain actually valuable gear throughout the levelling process. So, come over and see what we have on the menu for you!