New Satellite Data Reveals Progress: Global Gas Flaring Declined in 2017
New satellite data released today shows a significant decline in gas flaring at oil production sites around the world in 2017, despite a half-percent increase in global oil production. The nearly 5 percent flaring decline begins to reverse years of increases in global gas flaring that started in 2010.
The data reveals about 141 billion cubic meters (bcm) of natural gas was flared in 2017, down from nearly 148 bcm in 2016. While Russia remains the world's largest gas flaring country, it also saw the largest decline in flaring last year. Venezuela and Mexico also reduced their flaring significantly in 2017. In Iran and Libya there were notable increases in gas flaring.
The data was released by the Global Gas Flaring Reduction Partnership (GGFR), a World Bank-managed organization comprised of governments, oil companies, and international institutions working to reduce gas flaring. The U.S. National Oceanic and Atmospheric Administration (NOAA) and GGFR have developed the flaring estimates in cooperation with the University of Colorado, based on observations from advanced sensors in a satellite launched in 2012.
Gas flaring – the burning of natural gas associated with oil extraction – takes place because of technical, regulatory, and/or economic constraints. It causes more than 350 million tons of CO2 emissions every year, with serious harmful impacts from un-combusted methane and black carbon emissions. Gas flaring is also a substantial waste of energy resources the world can ill afford.
"The latest global gas flaring data is encouraging, but we will have to wait a few more years to know whether it represents a much-needed turning point," said Riccardo Puliti, the World Bank's Senior Director and head of its Energy & Extractives Global Practice. "Ending routine gas flaring is a key component of our climate change mitigation agenda, and the global flaring reduction Initiative we launched just three years ago now has 77 endorsers, covering about 60 percent of the total gas flared around the world."
In 2015, UN Secretary-General Ban Ki-moon, World Bank President Jim Yong Kim, and 25 initial endorsers launched the "Zero Routine Flaring by 2030" Initiative that commits endorsers to not routinely flare gas in new oil field developments and to seek solutions to end routine flaring at existing oil production sites as soon as possible and no later than 2030. It has now been endorsed by 27 governments, 35 oil companies, and 15 development institutions.
"The Initiative is an essential tool for ending routine flaring," said Bjorn Hamso, GGFR's Program Manager. "Going forward, it is paramount that oil field operators continue to address ongoing "legacy" flaring, and that new business models are developed that will enable more investors to participate in flaring reduction projects."
State of AI in the Enterprise, Third Edition
Deloitte's third edition of the "State of AI in the Enterprise" survey, conducted between Oct. and Dec. 2019, finds businesses are entering a new chapter in AI implementation where early adopters may have to work harder to preserve an edge over their industry peers. The study shows that companies at the top will be those that utilize AI to pursue creative and novel applications, actively address inherent AI risks and — as more organizations buy AI-powered capabilities — become smarter consumers of AI technology.
"Seasoned" adopters are the example to follow as the global survey of 2,737 information technology and line-of-business executives finds this category has undertaken many AI production deployments. They have also developed a high level of AI expertise across the board in selecting AI technologies and suppliers; identifying use cases for building and managing AI solutions; integrating AI into their IT environment and business processes; and hiring and managing AI technical staff.
Seasoned and skilled adopters evolve
Deloitte grouped responding organizations into three segments, based on the number of AI production deployments undertaken and how respondents rated their enterprise's expertise across various measures.
Seasoned adopters are setting the pace in terms of AI adoption maturity. This category of adopters has grown since the last survey in 2018 from 21% to 26%.
Skilled adopters have generally launched multiple AI production systems but are not yet as AI-mature as the Seasoned organizations. This category of adopters has grown since the last survey from 43% to 47%.
Starters are just dipping their toes into AI adoption and have not yet developed solid proficiency in building, integrating and managing AI solutions. This category of adopters has declined since the last survey from 36% to 27%.
Becoming smarter consumers: Purchasing AI intelligently
As purchasing barriers have dropped and AI is more available, choosing the right technology is more important than ever. Those AI adopters surveyed tend to "buy" their capabilities rather than "build" them. To become smarter consumers, companies should evaluate the landscape, find the most advanced AI and integrate those technologies into their infrastructure. However, the survey found many adopters lack purchasing maturity:
Only 47% of all adopters say that they have a high level of skill around selecting AI technologies and technology suppliers.
Less than half (45%) say that they have a high level of skill around integrating AI technology into their existing IT environment.
Inventive approaches: Moving AI applications beyond IT and cyber security
It will likely take more creativity for organizations to differentiate themselves as AI becomes commonplace. For example, many companies are still using AI mostly in IT- and cybersecurity-related functions, which was also the case in Deloitte's second edition of the survey. This year's survey found:
Forty-seven percent of respondents indicated that IT was one of the top two functions for which AI was primarily used.
When asked to identify the top two benefits they were seeking from AI, respondents' top choices were "making processes more efficient" and "enhancing existing products and services," the same as the last survey.
Top business functions for AI applications, such as marketing, human resources, legal and procurement ranked at the bottom of the list.
However, there are signals that AI may be expanding as respondents rated "creating new products and services" as the third-highest overall AI benefit.
Despite strong enthusiasm for their AI efforts, the majority of adopters only feel somewhat prepared to address AI risks — from unintended bias to determining accountability — and not enough are implementing specific practices to address them. In fact, survey respondents rank managing AI-related risks as the top challenge for their AI initiatives. Adding to this trust concern, many adopters feel underprepared and that these risks may impede their AI efforts:
More than half of adopters surveyed report "major" or "extreme" concerns about potential risks for their AI initiatives, while only four in 10 adopters rate their organization as "fully prepared" to address them.
While cybersecurity remains the most worrisome AI risk for adopters, AI failures, misuse of personal data, and regulatory uncertainty are also top areas of concern.
Fifty-six percent agree that their organization is slowing adoption of AI technologies because of the emerging risks, and the same proportion believe that negative public perceptions will slow or stop adoption of some AI technologies.
Fifty-seven percent of adopters have "major" or "extreme" worries about how new and changing regulations could impact their AI initiatives.
Digital Technologies Could Help Uganda's Economy Recover Faster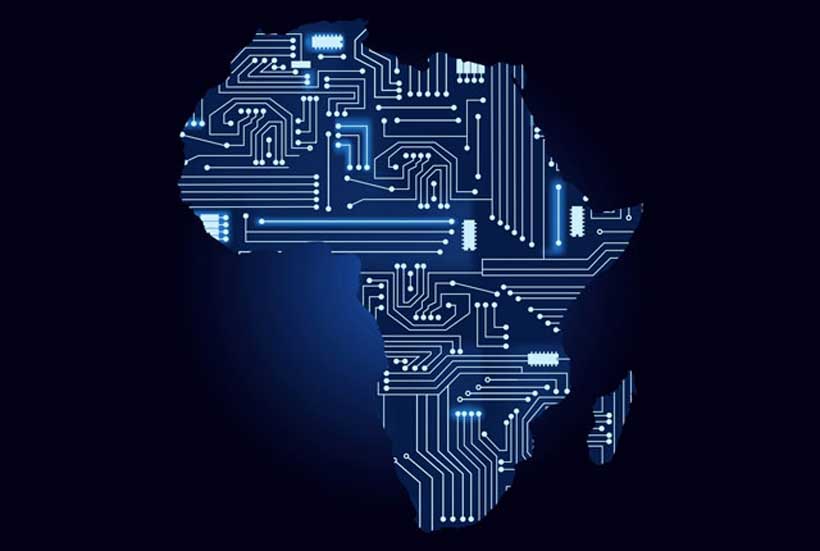 Uganda's real gross domestic product (GDP) growth in 2020 is projected to be between 0.4 and 1.7% compared to 5.6% in 2019, according to the latest edition of the Uganda Economic Update released by the World Bank today.
The report, "Digital Solutions In A Time of Crisis" shows the economy has suffered from the triple shocks of the COVID-19 (coronavirus) related economic and social disruption, a locust invasion and floods. Up to three million Ugandans could fall into poverty due to economic hardship and a lack of alternative means of survival.
Global and local restrictions in the movement of people and goods and provision of services to contain the COVID-19 pandemic have resulted in lower consumption, loss of jobs and a 43% reduction in remittances. Due to a sharp drop in tax revenues, Government has also been forced to borrow much more to continue providing services to Ugandans.
Uganda, however, remains at low risk of debt distress based on the April 2020 joint World Bank-IMF debt sustainability analysis. With total debt service (interest and principal due) expected to average around 55 percent of government revenues over the next three years, there is a need to cut back on non-priority spending in order to provide essential public services such as health, education, water and sanitation and electricity.
A more widespread pandemic could pose significant risks to the outlook, as well as any further significant locust invasion. Weak economic growth in the post COVID-19 period will continue to reduce overall consumption and commodity demand. In addition, crude oil prices are expected to average $35 per barrel this year and $42 per barrel in 2021. Although this will limit external inflationary pressures for import-dependent Uganda, these prices are below the estimated breakeven price of $60 for oil production in Uganda. This could negatively impact Uganda's prospects of becoming an oil producer within the next four to five years.
The increased use of digital technologies during the COVID-19 lockdown such as mobile money, on-line shopping, on-line education, digital disease surveillance and monitoring, and dissemination of public health messages shows the great potential to support faster economic recovery and strengthen resilience against similar shocks.
"The digital space in Uganda is very innovative – and has quickly adapted during the pandemic. Fintechs have offered payment options, and digital solutions have reinforced and enabled the health sector's calls to social distance and limit movement and contact. These solutions, if upscaled and developed to their potential would boost the digital economy and maximize its benefits to Ugandans," said Tony Thompson, World Bank Country Manager for Uganda.
The report points to the current national ID system as one of the successes of technological advancement, which can be leveraged to support more efficient e-government systems and authentication by the public and private sectors while expanding financial inclusion, strengthening social protection delivery, supporting immigration control and refugee management.
While Uganda has made reasonable technological strides, the analysis notes that it still lags with a phone penetration rate of 69.2% of the population, far below the average of 84%for Africa. There are gender and geographical gaps in access; for example, 46% t of female adults have access to mobile phone compared to 58% of male adults. Similarly, adults in urban areas are more likely to own mobile phones (70%) and have access to the internet (25%) compared to adults in rural areas (46%own phones and 5 percent have internet access).
The economic update makes several recommendations for the economy and ICT sector, including implementing supportive policies and regulation, review of taxation in the digital economy, leveraging technology to support the health sector and economic recovery through increased digitalization of agribusiness and manufacturing, expansion of social safety nets, and transparency and accountability of government's response to COVID-19. It also recommends the development of a coherent strategy of ecosystem support and catalyzing regional and global integration of Uganda's digital economy.
"There are areas of the economy that have shown resilience in the current crisis and by leveraging digital technologies are inventing new ways of operating and doing business," said Richard Walker, World Bank Senior Economist for Uganda.
Safeguarding Your Mailbox from Spam, Hack & Phishing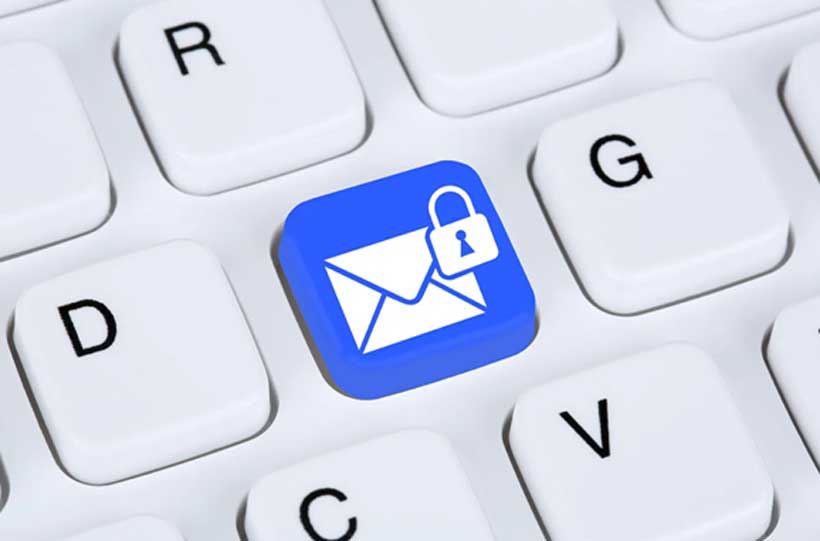 An email goes a long way before getting to the addressee. After all, malicious software may be introduced in this chain or the server owner intentionally takes certain actions to obtain confidential information and damage the mail server by sending spam. In addition, the recipient may be an attacker and use the information received for a personal gain.
However, that's not all. An additional problem is associated with the massive use of personal mobile devices to access corporate mail services. In the case of a device hack, the company's reputation is damaged and important information is lost or stolen. Luckily, all problems can be solved comprehensively. There are email protection systems and the spam email checker Cleantalk email checker that can help you do that.
Email Security Methods
Comprehensive protection of information is aimed at the following tasks:
Ensuring the unhindered receipt of letters by the addressee, without the possibility of their interception, opening, reading, as well as the prevention of possible forgery;
Protection of information sent via e-mail from its distribution by an attacker without the knowledge of the sender;
Blocking and the automatic deletion of spam email entries and attempts to hack a mail server.
To achieve all the above goals, traditional cryptography methods are used, while protection against possible forgery involves the use of the electronic digital signature. The technical side of the security issue most often involves the installation of a special, independently compiled software module (plug-in) for the mail client. This is usually enough because this small-sized additional software automatically encrypts letters and signs them. Possible vulnerabilities in such a set of security measures appear only in the following cases:
The installation of clearly weak cryptographic algorithms;
Malfunctioning cryptographic algorithms or protocols involved;
Bookmarks originally made by the attacker into cryptographic algorithms that make it possible to crack email;
Actions of a virus capable of intercepting an already decrypted message on the device of the addressee or gaining access to the keys of the sender's machine.
With an integrated approach to protecting mail or when using professional solutions, these vulnerabilities are identified and eliminated.
Antispam Action Algorithm
After checking the received message, the solution determines its status: spam, possible spam, or not spam. When analyzing email contents, the following assessment criteria are applied:
The blacklist of senders, as well as the list of spam phrases – If the sender is not present in the blacklist and contains no content considered as spam, the email is marked as not spam. If a sender is listed in the blacklist or there are "no-go" phrases in the email, the letter is blocked and doesn't land in your mailbox.
Headers – The header text is analyzed using the special algorithm, embedded images and links are checked as well.
Email structure – By analyzing the email structure, its status can be determined as well.
Some services also check the IP address of a sender. In case the same IP is involved in many "email-sending" operations within a short period of time, it is considered a spam bot and all its activities are blocked on your end.