Global energy investment in 2017 fails to keep up with energy security and sustainability goals
The electricity sector attracted the largest share of energy investments in 2017, sustained by robust spending on grids, exceeding the oil and gas industry for the second year in row, as the energy sector moves toward greater electrification, according to the International Energy Agency's latest review of global energy spending.
Global energy investment totalled USD 1.8 trillion in 2017, a 2% decline in real terms from the previous year, according to the World Energy Investment 2018 report. More than USD 750 billion went to the electricity sector while USD 715 billion was spent on oil and gas supply globally.
State-backed investments are accounting for a rising share of global energy investment, as state-owned enterprises have remained more resilient in oil and gas and thermal power compared with private actors. The share of global energy investment driven by state-owned enterprises increased over the past five years to over 40% in 2017.
Meanwhile, government policies are playing a growing role in driving private spending. Across all power sector investments, more than 95% of investment is now based on regulation or contracts for remuneration, with a dwindling role for new projects based solely on revenues from variable pricing in competitive wholesale markets. Investment in energy efficiency is particularly linked to government policy, often through energy performance standards.
The report also finds that after several years of growth, combined global investment in renewables and energy efficiency declined by 3% in 2017 and there is a risk that it will slow further this year. For instance, investment in renewable power, which accounted for two-thirds of power generation spending, dropped 7% in 2017. Recent policy changes in China linked to support for the deployment of solar PV raise the risk of a slowdown in investment this year.
As China accounts for more than 40% of global investment in solar PV, its policy changes have global implications. This confirms past IEA reports that have highlighted the critical importance of policies in driving investment in renewable energy.
While energy efficiency showed some of the strongest expansion in 2017, it was not enough to offset the decline in renewables. Moreover, efficiency investment growth has weakened in the past year as policy activity showed signs of slowing down.
"Such a decline in global investment for renewables and energy efficiency combined is worrying," said Dr Fatih Birol, the IEA's Executive Director. "This could threaten the expansion of clean energy needed to meet energy security, climate and clean-air goals. While we would need this investment to go up rapidly, it is disappointing to find that it might be falling this year."
The share of fossil fuels in energy supply investment rose last year for the first time since 2014, as spending in oil and gas increased modestly. Meanwhile, retirements of nuclear power plants exceeded new construction starts as investment in the sector declined to its lowest level in five years in 2017.
The share of national oil companies in total oil and gas upstream investment remained near record highs, a trend expected to persist in 2018. Though still a small part of the market, electric vehicles now account for much of the growth in global passenger vehicle sales, spurred by government purchase incentives. For electric cars, nearly one quarter of the global value of EV sales in 2017 came from the budgets of governments, who are allocating more capital to support the sector each year.
Final investment decisions for coal power plants to be built in the coming years declined for a second straight year, reaching a third of their 2010 level. However, despite declining global capacity additions, and an elevated level of retirements of existing plants, the global coal fleet continued to expand in 2017, mostly due to markets in Asia. And while there was a shift towards more efficient plants, 60% of currently operating capacity uses inefficient subcritical technology.
The report finds that the prospects of the US shale industry are improving. Between 2010 and 2014, companies spent up to USD 1.8 for each dollar of revenue. However, the industry has almost halved its breakeven price, providing a more sustainable basis for future expansion. This underpins a record increase in US light tight oil production of 1.3 million barrels a day in 2018.
"The United States shale industry is at turning point after a long period of operating on a fragile financial basis," said Dr Birol. "The industry appears on track to achieve positive free cash flow for the first time ever this year, turning into a more mature and financially solid industry while production is growing at its fastest pace ever."
The improved prospects for the US shale sector contrast with the rest of the upstream oil and gas industry. Investment in conventional oil projects, which are responsible for the bulk of global supply, remains subdued. Investment in new conventional capacity is set to plunge in 2018 to about one-third of the total, a multi-year low raising concerns about the long-term adequacy of supply.
This edition of World Energy Investment, which is being released for free this year, provides a wealth of data and analysis for decision making by governments, the energy industry and financial institutions to set policy frameworks, implement business strategies, finance new projects and develop new technologies.
The power of Siberia heralds a landmark of Sino-Russian solidarity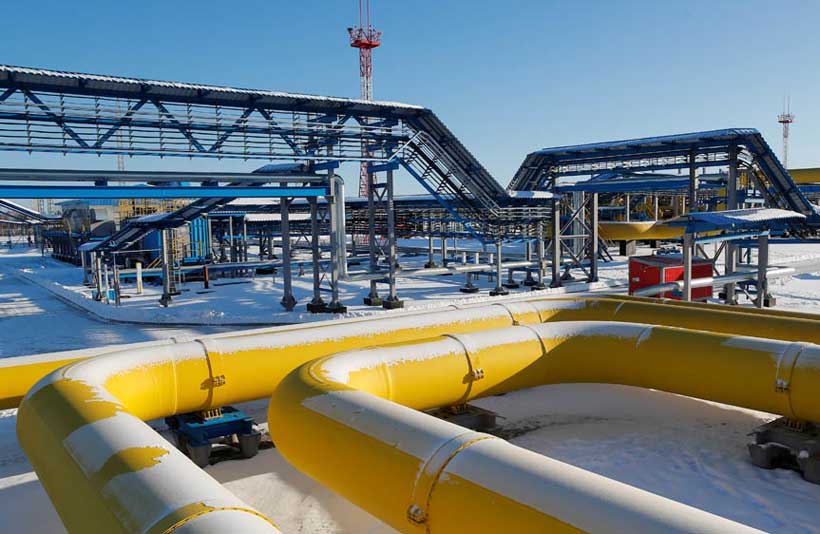 Authors: Zhou Dongchen, Paul Wang
Although China and Russia have forged their comprehensive strategic partnership into a de facto alliance, it is still opined in the way of the classical geopolitics. Yet, the east-route of China-Russia natural gas pipeline which was functional on December 2 has since heralded a new milestone for deepened energy cooperation between these two Eurasian powers. The project that was signed in 2014 is a $400-billion-gas supply deal and connects the world's largest natural gas supplier (with a total length of more than 5,000 km) and the most potential natural gas consumer market. It is the first natural gas pipeline between the two largest land powers and also the first cross-border gas pipeline in northeast China. Technically, it is scheduled to be completed in 2020.
China and Russia lost no time to show a video call on December 2 as the two heads of state, Xi and Putin, jointly witnessed the launching ceremony of the China-Russia east-route natural gas pipeline. Xi, in Beijing, hailed the pipeline as a historical deal of Sino-Russian energy cooperation, describing it as a win-win model of major powers' cooperation. He requested to ensure the project's safety and reliability and to promote sustainable economic and social development in areas along the pipeline.
For sure, the east-route pipeline is not only supplied to China, but also to the local consumers in Russia's Far East. In addition, the project would insure to create jobs and bring in more income for the local Russians, further promoting the economic and social development in Russia. Due to this, Putin announced in Russia's Sochi that inauguration of the pipeline is of historic significance and would bring bilateral strategic relations to new heights. The event itself can be perceived both historical and unprecedented because a gas route has been laid underneath the Eurasian gas space and now moving towards one of the largest geoeconomic formation. With this large-scale gas project started, a new page will open in bilateral relations not only in the energy field, but also there is enormous potential for further development and further cooperation.
Considering that China and Russia have cooperated in the fields of natural and oil projects for decades, why is the east-route gas so significant to the two sides? Firstly, trans-regional gas projects, also named as "the power of Siberia", contribute to the development of many regions inside and outside the two countries, which subsequently invest additional infrastructure and jobs. As the Chinese market is constantly growing, and in recent years has been growing at double-digit rates, Beijing's energy needs will continue to grow steadily. Secondly, while coal remains the main source of energy for Chinese economic leap, a further industrialization has led to increasing environmental backlash. Be aware of the plights of its dependence on coal, China has been driven by the urgent needs over the past years to have accelerated the use of clean and newer environmental standards backed up by its significant efforts to combat air pollution.
Accordingly, it is not surprising that China is keen in reducing greenhouse gas emissions, striving to reduce the use of coal and strictly implementing the Paris Accords, including China's large investments in its research and development of large-scale energy efficiency programs, and the rapid expansion of the renewable energy and nuclear energy. Therefore, the Power of Siberia gas pipeline will not only contribute to the socio-economic development of the Far East, but will also create conditions for gas supply and gasification of the Russian regions alongside the development of modern gas processing and gas-chemical industries in Russia. Taking into account a new map of the global energy being formed, it is fair to argue that "the Power of Siberia" would create a new pipeline system in the existing transport corridor of the Siberia to the borders of the two countries and beyond in the near future.
For sure, it is necessary to note the great merit of two leaders-Chinese President Xi and his Russian counterpart Putin-under the strategic leadership of which Sino-Russian relations of comprehensive coordination and strategic partnership have entered a new era. This is characterized by the highest degree of mutual trust, the highest level of interaction and strategic consensus. In light of the current international reality where the United States has always used the difference in political systems and diplomatic philosophies to attack China Russia with a cold war mentality, the further strengthening of the strategic interaction between the two Eurasian powers is of special meaning and the impacts on the world peace and security. In the coming decades, China will have become more dependent on the energy supply and agricultural goods from its northern neighbor, while the Russian economy in the vast Siberia will be benefited by substantial FDI from China. As a result, the current discrepancy between their strong political relations and the weak economic ties would be effectively addressed, together, the pipeline could revive the prosperity of China's north eastern provinces and Russia's Far East region, not mention of their current close cooperation in the field of information technology and space.
Accordingly, it is fair to argue that China and Russia play a decisive role in the formation of a new energy map of the world with the launch of the "Power of Siberia" gas pipeline project which sets a prime example of how the natural gas market is becoming mobile and cross-regional. Equally in terms of the public disagreements between the United States and its European allies, China and Russia working together have moved towards more dynamic relations with European countries and in particular the member states of the European Economic Union—Russia, Belarus, Kazakhstan, Tajikistan and Armenia.
All in all, China and Russia's foreign policy, based on the pursuit of mutual benefits, made the materialization of the power of Siberia energy deal feasible. The operationalization of the pipeline is proof that the world doesn't just function based on a single system. Americans may believe that theirs functions well, but that doesn't disqualify other systems from being equally functional or even superior in making and executing long-term goals that benefit the public. The pipeline has elevated the bilateral relationship to a new level and will benefit future generations. With this new linkage, Sino-Russian common interests would be more intertwined, making mutual benefits even more important going forward. This is what President Xi has reiterated as our true relationship will be of utmost importance in China's foreign policy.
Clash of titans: Is OPEC+ deal nearing its end?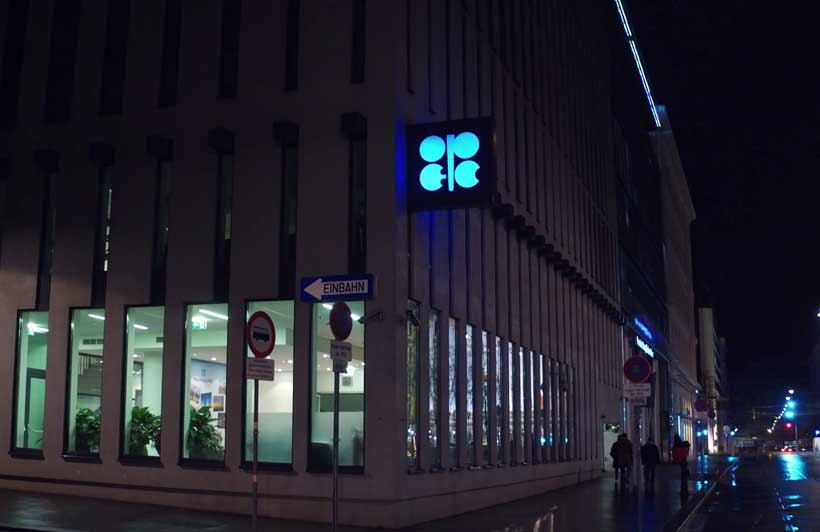 Only a few days is left before the unveiling of a big decision which will mostly determine the future of oil market in the upcoming year.
Organization of the Petroleum Exporting Countries and its allies including Russia (known as OPEC+) are going to gather in Vienna during December 5-6 for the 177th Meeting of the OPEC Conference and the 7th OPEC and non-OPEC Ministerial Meeting, to discuss the oil market and reach a decision regarding the next step for the OPEC+ cuts deal.
Many experts and analysts expect OPEC+ to decide on extending the current pact rather than deepening the cuts, however contrasting signals from the groups' two major policy-makers indicate that the situation doesn't seem to be unwinding toward such a decision.
Saudi Arabia and Aramco IPO
After two years of postponing and speculation, Saudi Arabia has finally announced that the kingdom is going to officially offer 1.5 percent of its oil-giant's stakes on December 5, allowing institutional investors to submit their initial offers. Interestingly, Aramco's initial public offering (IPO) is concurrent with the 177th gathering of OPEC.
For years, the Saudis have been announcing that they will sell about five percent of Aramco's stock in foreign and domestic stock exchanges; and since they valued the company at $2 trillion, it was estimated that Saudi Arabia would make $100 billion on its initial offering, and will use the proceeds to build on the foundations of the crown prince's 2030 vision for an oil-free economy.
However, in spite of the many years of advertising and effort, Aramco's IPO didn't receive the attention and praise that the kingdom expected. Therefore, they reduced the IPO to 1.5 percent and it seems that they have even abandoned their dreams of attracting large-cap funds from foreign exchanges, at least for the time being.
So, Aramco's initial offering is going to be only in their domestic stock exchange, and the IPO is likely to only generate over $25 billion in revenue for Saudi Arabia.
So far, Kuwait and the United Arab Emirates are the only foreign countries that are ready to participate in Aramco's IPO, and there are no major investors from Europe or the United States.
With all that said, and considering the fact that after holding the IPO Saudis would not need high oil prices in the short-run, it seems that the kingdom is no longer eager for shouldering other OPEC+ members' delinquencies regarding the oil production cuts.
Preparing for the IPO in the past year, Saudi Arabia turned a blind eye to the OPEC+ group members' violations from the agreed production levels by major producers like Russia and Iraq and shouldered the burden by cutting its own output more than agreed to offset the over-production.
However, new signals are emerging which indicate that the kingdom is no longer willing to undermine its production for the sake of higher oil prices.
Last week, Bloomberg reported that Prince Abdulaziz bin Salman, Saudi's new oil minister who replaced Khalid Al-Falih in September, is not going to follow his predecessor's footsteps and is expected to voice the kingdom's intolerance regarding the violation of the cuts deal.
Russia and the OPEC+
It has been more or less three years since Russia and some other oil producers joined hands with the 14-member OPEC to balance the oversupplied oil market and prevent the oil prices from further fall which was costing their economies a great deal.
Russia, as one of the world's top oil producers and exporters, has been consistently voicing its support for a deal reached between OPEC and non-OPEC allies for volunteer production cuts to support the oil prices, however statistics show that the country itself hasn't been doing much in this regard.
According to Bloomberg, Russia's shipping data for 2019 indicates that the second pillar of the OPEC+ deal has conformed to the agreed production levels only for three months, namely May, June and July and even the production cuts in those three months doesn't seem to be voluntarily since it was during the disruption of the key Druzhba oil pipeline.
Other signatories of the deal haven't been much helpful in this regard, Iraq, for example, was supposed to pump about 4.51 million barrels per day (bpd), but has produced on average about 4.8 million bpd. Kazakhstan accepted a 1.86-million-bpd limit, however it has produced close to 1.95 million barrels of oil and finally Nigeria agreed to a quota of 1.68 million bpd, but has regularly pumped more than 1.8 million.
These constant violations have clearly pushed the Saudis to their limit, and now with the Aramco IPO going to be no longer a motive for Saudi to offset the excess production by OPEC+ members, Russia seems to be rethinking the worth of remaining in the OPEC+ pact.
Russian officials have been recently showing some vague signals, indicating a possible abandoning of the OPEC+ deal.
Tass news agency recently quoted Russia's oil minister as saying that his country favors postponing any decision-making regarding the new supply caps until April, which is the pact's due.
The discrepancy between the views of OPEC+ titans has prompted some experts to speculate on the possibility of a breakup of the cuts deal; a speculation which seriously affected the oil market in the end of this month trades.
On Friday, which was the last day of November trades, U.S. crude oil fell by nearly $3, or 5 percent, to about $55 a barrel. Brent crude also experienced a $2.8 or 4.4 percent drop and returned to the $50 range.
Considering the oil markets current status, it seems that we are going to witness a very tense OPEC+ gathering in Vienna this week. One can only wait to see how the situation is going to unwind.
However, the most expected outcome would be that Russia and Saudi Arabia will agree to extend the pact for another few months to buy time in order to assess the market's situation in the New Year and then decide how to proceed.
From our partner Tehran Times
Potential Of Renewables In The MENA Region: The Cases Of Turkey And Jordan
The potential of renewables in the MENA region is met with major challenges and opportunities. The region is home to more than half of the world's crude oil and more than a third of its natural gas reserves thus being a global producer and exporter of energy. The MENA region is also a major energy consumer, and alongside Asia it is estimated that it will continue to represent the majority of the world's energy demand growth. Solar power can constitute a major pillar of renewable energy due to the region's climate conditions thus playing a significant role as a cost-competitive alternative to conventional fossil fuels.
Creating the right incentives for renewable energy deployment in the MENA region can involve a spectrum of economic policies that reduce or eliminate market distortions like access to sources of finance. The removal of distortions via the reduction of energy subsidies, for instance can be a step towards the right direction that is however met with both opportunities and challenges. The provision of low energy prices in the past few decades has helped certain regional countries to achieve key developmental and social objectives, such as protection of the income of households, promotion of industrialization and inflation control. But this policy has come at a huge cost and has led to a wide range of distortions, such as hindering economic diversification; and, low efficiency as consumers and industries have had little incentive to conserve energy.
No doubt that the increase in energy prices due to reduction of subsidies will have direct and indirect effects on the welfare of households and the profitability and competitiveness of the MENA industry. To revert negative consequences, regional governments could establish specialized funds to help industries adjust to higher costs by introducing new technologies and upgrading equipment. Also designing compensation schemes for households would be essential to avoid backlash from consumers. For instance, increases in energy prices in Jordan were accompanied with direct cash handouts to households with low income.
The main question that arises is the following: Are renewables a threat to natural gas or the other way around?
Energy markets that are competitive and resilient illustrate how natural gas and renewables are not mutually exclusive, but rather are complementary. Natural gas and renewables can gradually replace coal in power generation, thus lowering carbon dioxide emissions. In the regional setting, Turkey and Jordan present success stories in that they combine natural gas and renewables for power generation.
Jordan particularly looks for the provision of affordable and sustainable electricity from renewables and natural gas. The kingdom is on pace to exceed 20 percent of generated electricity from renewables by 2020. Jordan managed to rank first in the MENA region in renewable energy growth because there are stable political and regulatory frameworks that support investments for renewables along with clear financial schemes such as tax exemptions. However, the Energy and Minerals Regulatory Commission should ensure that the Jordanian National Electric Power Company (NEPCO) and other distribution companies receive adequate incentives to connect renewables to the grid.
The Zaatari refugee camp can be cited as the world's largest solar power production project, which produces 23 gigawatt hours/year and supplies electricity 14 hours/day to at least eighty thousand Syrians, twenty-two schools and two hospitals. The Zaatari camp has set a precedent when it comes to executing sustainable renewable energy projects. At the same time, the kingdom has pursued three viable options of gas supply for electricity generation: (1) reliable Israeli gas imports that could strengthen Jordan's energy security; (2) the supply of gas from the Risha field in northeast Jordan that currently covers two percent of domestic needs, and (3) Qatari gas imports via the existing LNG terminal at the port of Aqaba.
Coming to Turkey, to ensure resource diversity, Turkey generates 24 percent of its electricity from renewables, which is equal to the world average of electricity production from renewables. Turkey's success in renewables is attributed on the one hand to the abandonment of the feed-in-tariff model that entailed high costs and on the other hand to the adoption of the Renewable Energy Resources Area Project-YEKA model that is applied to wind and solar power. The YEKA model ensures a minimum domestication rate of 65 percent and a 15-year purchasing guarantee for contractors, including plant construction and production of wind turbines. According to Turkey's New Economic Program, the growth rate of the Turkish economy will increase rapidly from 2021 and onwards and consequently the demand for energy will increase.
The combined power generation from natural gas and renewables is a priority for Turkey that covers 60 percent of its primary energy needs from natural gas, while electricity from renewables is destined for domestic consumption. It is estimated that by 2035, Turkey will consume 55 bcm of gas, and for this reason, Ankara seeks to safeguard import capacity. This shows that a strong interest in East Mediterranean gas will likely remain regional as opposed to reaching international markets.
Practically, for the MENA region to realize its renewable potential, countries should provide stable regulatory frameworks and clear financial schemes like tax exemptions for renewable energy equipment, as well as establish Centers of Excellence for the sharing of know-how and support of investment in renewable power generation.
European and international banking and financial institutions, such as the World Bank and U.S. development agencies, such as the USAID, should be urged to provide loans or grants to foster the region's turn to renewable energy.
When it comes to Turkey, investments for transmission and distribution grids should be accelerated, as this infrastructure is crucial if Ankara is to exploit its renewable potential. Additionally, the financing of small-scale projects should be prioritized, as opposed to large-scale energy projects, due to fluctuating currency rates that discourage foreign capital flows. Regarding Jordan, the Kingdom should continue to diversify its energy mix by combining power generation from natural gas and renewables to increase energy independence and meet high domestic demand.
It can be safely concluded that the MENA region can lead the global efforts in support of the energy transformation with the increased use of renewables benefiting economies and the livelihood of present and future generations.