Trump's and Putin's Responses to Mueller's Russiagate Indictments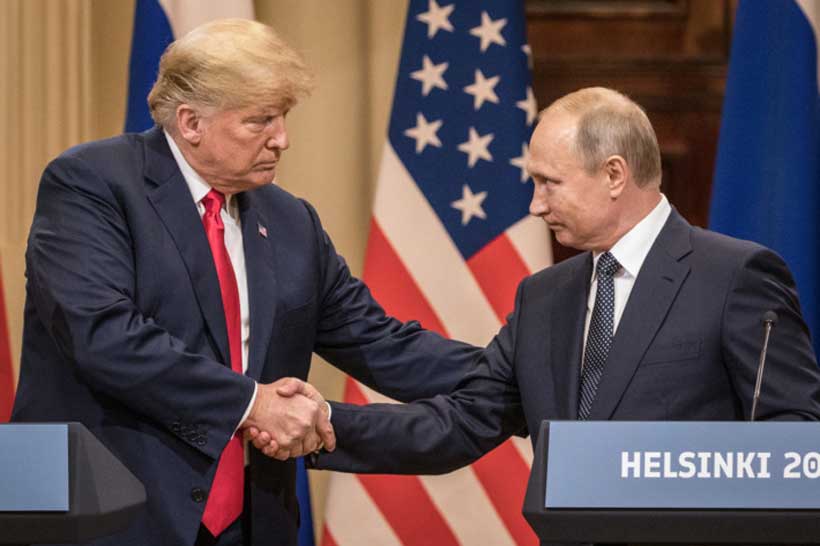 In the July 16th joint press conference between U.S. President Donald Trump and Russian President Vladimir Putin, the question arose of U.S. Special Counsel Robert Mueller's recent indictment of 12 Russian intelligence officials for allegedly having engineered the theft of computer files from the Democratic National Committee and from John Podesta, Hillary Clinton's campaign chairman. Here is that part of the press conference, in a question that was addressed to both Presidents (and I boldface here the key end part of Putin's presentation, and then I proceed to link to two articles which link to the evidence — the actual documents — that Putin is referring to in his response):
REPORTER (Jeff Mason from Reuters): For President Putin if I could follow up as well. Why should Americans and why should President Trump believe your statement that Russia did not intervene in the 2016 election given the evidence that US Intelligence agencies have provided? Will you consider extraditing the 12 Russian officials that were indicted last week by a US Grand jury.
TRUMP: Well I'm going to let the president [meaning Putin] answer the second part of that question.
As you know, the concept of that came up perhaps a little before, but it came out as a reason why the Democrats lost an election, which frankly, they should have been able to win, because the electoral college is much more advantageous for Democrats, as you know, than it is to Republicans.
[That allegation from Trump is unsupported, and could well be false.] We won the electoral college by a lot. 306 to 223, I believe. [It was actually 304 to 227.] That was a well-fought battle. We did a great job.
Frankly, I'm going to let the president speak to the second part of your question. But, just to say it one time again and I say it all the time, there was no collusion. I didn't know the president. There was nobody to collude with. There was no collusion with the campaign. Every time you hear all of these 12 and 14 — it's stuff that has nothing to do — and frankly, they admit, these are not people involved in the campaign. But to the average reader out there, they are saying, well maybe that does. It doesn't. Even the people involved, some perhaps told mis-stories. In one case the FBI said there was no lie. There was no lie. Somebody else said there was. We ran a brilliant campaign. And that's why I'm president. Thank you.
PUTIN: As to who is to be believed, who is not to be believed: you can trust no one. Where did you get this idea that President Trump trusts me or I trust him? He defends the interests of the United States of America and I do defend the interests of the Russian Federation. We do have interests that are common. We are looking for points of contact.
There are issues where our postures diverge and we are looking for ways to reconcile our differences, how to make our effort more meaningful. We should not proceed from the immediate political interests that guide certain political powers in our countries. We should be guided by facts. Could you name a single fact that would definitively prove the collusion? This is utter nonsense — just like the president recently mentioned. Yes, the public at large in the United States had a certain perceived opinion of the candidates during the campaign. But there's nothing particularly extraordinary about it. That's the normal thing.
President Trump, when he was a candidate, he mentioned the need to restore the Russia/US relationship, and it's clear that certain parts of American society felt sympathetic about it and different people could express their sympathy in different ways. Isn't that natural? Isn't it natural to be sympathetic towards a person who is willing to restore the relationship with our country, who wants to work with us?
We heard the accusations about it. As far as I know, this company hired American lawyers and the accusations doesn't have a fighting chance in the American courts. There's no evidence when it comes to the actual facts. So we have to be guided by facts, not by rumors.
Now, let's get back to the issue of this 12 alleged intelligence officers of Russia. I don't know the full extent of the situation. But President Trump mentioned this issue. I will look into it.
So far, I can say the following. Things that are off the top of my head. We have an existing agreement between the United States of America and the Russian Federation, an existing treaty that dates back to 1999. The mutual assistance on criminal cases. This treaty is in full effect. It works quite efficiently. On average, we initiate about 100, 150 criminal cases upon request from foreign states.
For instance, the last year, there was one extradition case upon the request sent by the United States. This treaty has specific legal procedures we can offer. The appropriate commission headed by Special Attorney Mueller, he can use this treaty as a solid foundation and send a formal, official request to us so that we could interrogate, hold questioning of these individuals who he believes are privy to some crimes. Our enforcement are perfectly able to do this questioning and send the appropriate materials to the United States. Moreover, we can meet you halfway. We can make another step. We can actually permit representatives of the United States, including the members of this very commission headed by Mr. Mueller, we can let them into the country. They can be present at questioning.
In this case, there's another condition. This kind of effort should be mutual one. Then we would expect that the Americans would reciprocate. They would question officials, including the officers of law enforcement and intelligence services of the United States whom we believe have something to do with illegal actions on the territory of Russia. And we have to request the presence of our law enforcement.
For instance, we can bring up Mr. Browder in this particular case. Business associates of Mr. Browder have earned over $1.5 billion in Russia. They never paid any taxes. Neither in Russia nor in the United States. Yet, the money escapes the country. They were transferred to the United States. They sent huge amount of money, $400 million as a contribution to the campaign of Hillary Clinton.
[He presents no evidence to back up that $400 million claim.] Well, that's their personal case. It might have been legal, the contribution itself. But the way the money was earned was illegal. We have solid reason to believe that some intelligence officers guided these transactions. [This allegation, too, is merely an unsupported assertion here.] So we have an interest of questioning them. That could be a first step. We can also extend it. There are many options. They all can be found in an appropriate legal framework.
REPORTER (Jeff Mason from Reuters): Did you direct any of your officials to help him [Trump] do that [find those 'options']?
PUTIN: Yes, I did. Yes, I did. Because he talked about bringing the US/Russia relationship back to normal.
The evidence regarding that entire matter, of Bill Browder and the Magnitsky Act, can be seen in the links and the other evidences that are presented in two articles that I published on that very subject, earlier this year. One, titled "Private Investigations Find America's Magnitsky Act to Be Based on Frauds", summarizes the independently done private investigations into the evidence that is publicly available online regarding Bill Browder and the Magnitsky Act. The Magnitsky Act was the basis for the first set of economic sanctions against Russia, and were instituted in 2012; so, this concerns the start of the restoration of the Cold War (without the communism etc. that were allegedly the basis of Cold War I). The other article, "Russiagate-Trump Gets Solved by Giant of American Investigative Journalism", provides further details in the evidence, and connects both the Magnitsky Act and Bill Browder to the reason why, on 9 June 2016, the Russian lawyer Nataliya Veselnitskaya, met privately at Trump Tower, with Donald Trump Jr., Paul Manafort, and Jared Kushner — the reason was specifically in order to inform them about the documentation on this case, so that Trump, if elected, would be aware of the contents of those documents. She had used the promise of dirt on Hillary so as to enable Trump, who effectively became the Republican nominee on 26 May 2016, to learn about the actual documents in this crucial case.
The Russian government has been legally pursuing Mr. Browder, for years, on charges that he evaded paying $232 million taxes that were due to the Russian government. These private investigations into this matter — regarding whether or not the Magnitsky Act was based on fraudulent grounds — have all found that Mr. Browder has clearly falsified and misrepresented the actual documents, which are linked to in those two articles I wrote. These might be the very same documents that she was presenting on June 9th.
So: this is a matter of importance not only to the validity (or not) of the Magnitsky Act economic sanctions against Russia, but to the Russiagate accusations regarding U.S. President Donald Trump. In my two articles, the general public can click right through to the evidence on the Magnitsky case.
Biden's Department of Justice: parents as domestic terrorists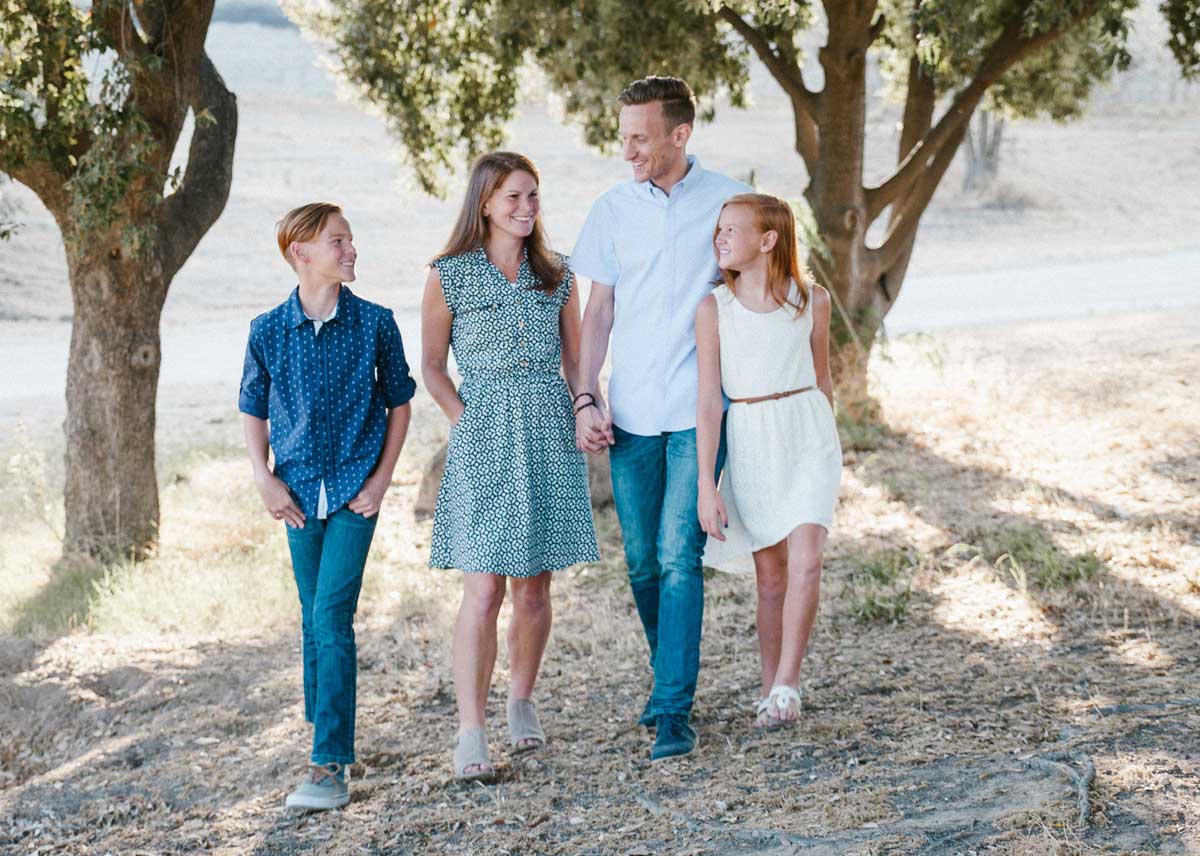 In recent developments in the United States, US Attorney General, Merrick Garland, and the FBI have put under the FBI radar parents as potential domestic terrorists. You heard it right. This is now a new formal legal policy contained in memos of the Department of Justice trying to reign in parents discussions on Biden's new school curricula. They are not going after potential outbursts but outright terrorism.
This is an attack on freedom of speech in the sense that parents have the right to discuss and disagree with the new Biden school curricula. This is where the issue originated: parts of Biden's new school curricula are not accepted by many parents and if they disagree, the FBI treats them now as potential domestic terrorists as a matter of policy. Apart from a First Amendment case, this is also a case for international human rights law and I reported the development to the UN Special Rapporteur on freedom of speech this week hoping to get a statement.
The Department of Justice is referring to some constitutional provision on "intimidation of views" to override and take down one of the most firmly established rights, the right to freedom of speech, in quite frankly a ridiculous interpretation. Those parents that dare to speak up against controversial parts in the new text books could be investigated for domestic terrorism. This is the most incompetent interpretation on limitations of freedom of speech I have seen in awhile.
Garland and the FBI have totally lost their marbles. The woke discussion is not funny to me anymore. It increasingly looks like a woke tyranny that has nothing to do with rights and equality anymore but simply serves as a vehicle to empower the FBI to run wild against regular people. This lunacy needs to be stopped.
Iran poll contains different messages for Biden and Raisi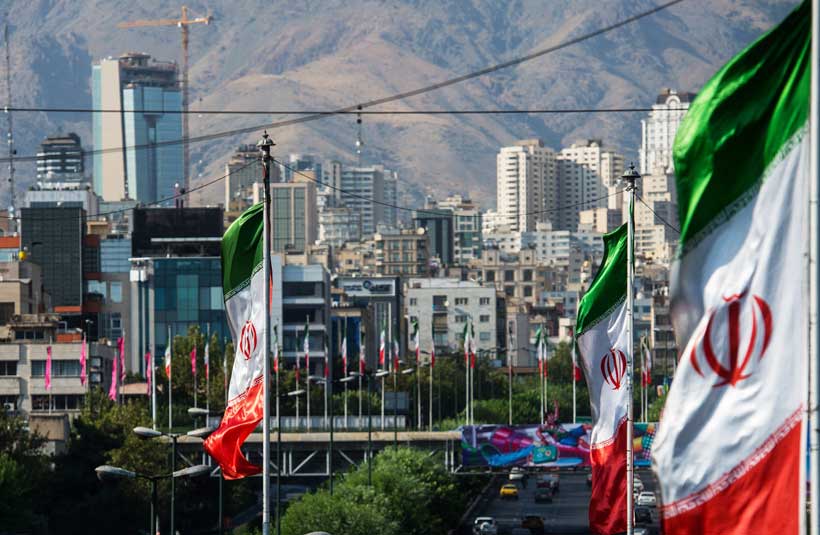 "It's the economy, stupid." That is the message of a just-published survey of Iranian public opinion.
However, the substance of the message differs for newly elected hardline Iranian President Ebrahim Raisi and the Biden administration as Mr. Raisi toughens his negotiating position and the United States grapples with alternative ways of curbing the Islamic republic's nuclear programme should the parties fail to agree on terms for the revival of the 2015 international agreement.
Iranians surveyed last month by Iran Poll and the University of Maryland's Center for International and Security Studies were telling Mr. Raisi that they are looking to him to alleviate Iran's economic and other problems and have little hope that a revived nuclear agreement will make the difference, given lack of trust in US and European compliance with any agreement reached.
The Iranians polled seemed in majority to endorse some form of Supreme Leader Ayatollah Ali Khamenei's notion of a "resistance economy" as a way of blunting the impact of the US sanctions imposed by former President Donald J. Trump after he walked away from the nuclear agreement in 2018. Some 65 per cent of the responders said they favoured a self-sufficient economy; 54.2 per cent expected the economy to at least improve somewhat in the next three years.
A large number expressed confidence that Mr. Raisi would significantly lower inflation and unemployment, increase Iran's trade with other countries, control the pandemic and root out corruption.
Meanwhile, 63 per cent suggested that Iran's economic situation would be the same, if not better, if there were no return to the agreement and the government continued to pursue a civil nuclear programme. The figure seemed at odds with the 80 per cent who said Iran's economic situation would improve if Iran and the United States returned to the agreement and both fulfilled their obligations under the deal.
The divergence may be a function of the fact that the poll, unsurprisingly, indicated that Iranians (64.7 per cent) had little trust in the United States living up to its commitments even though they expected the Biden administration to return to the deal (57.9 per cent). As a result, 73.1 per cent of those surveyed said Iran should not make concessions given that world powers would not live up to commitments they make in return.
At the same time, 63 per cent blamed the troubled state of the economy on domestic mismanagement rather than US sanctions. Only 34.4 per cent believed that the sanctions were the main cause of their economic difficulty. Iranians pointing the finger at the government rather than external forces was also reflected in the 60.5 per cent of those polled blaming Iran's water shortages on mismanagement and bad policies.
The poll suggested that by emphasising domestic mismanagement, Iranians were going to judge Mr. Raisi on his success or failure in countering the debilitating effect of the sanctions even though 77.5 per cent of those surveyed said that the sanctions had a negative or somewhat negative impact on the economy.
Implicitly, Iranians were holding former Iranian President Hassan Rouhani responsible for the mismanagement given that Mr. Raisi only took office in August. Rated very favourable by 61.2 per cent of Iranians surveyed in 2015, Mr. Rouhani's favorability dropped to 4.6 per cent in the most recent poll. By contrast, the favourable views of Mr. Raisi soared from 38.3 per cent in 2014 to 77 per cent last month. IranPoll and the Center have been conducting annual of surveys since 2014.
Mr. Raisi may have taken pleasure from that but more importantly, the poll implicitly suggested that he does not have much time to produce results before his significant public support starts to wane.
Of those polled, 66.7 per cent expected Mr. Raisi to improve Iran's international standing, 55.7 per cent said he would be in a better position to negotiate with world powers, and 45.2 per cent predicted that he would enhance Iran's security. Those expectations may have been to some degree validated in the public's mind by last month's acceptance of Iran's application for membership in the Shanghai Cooperation Organization (SCO) that groups China, Russia, India, Pakistan and several Central Asian states.
The survey results seemed to suggest that ordinary Iranians were framing their message to the United States differently from the assessment of prominent scholars and analysts. The divergence may well be one primarily of timing but nonetheless has implications for policymaking in Washington. The message of the respondents to the poll was one of immediate impact while analysts and scholars appear to be looking at the middle term.
Without referring to the poll, Vienna-based economist and strategic consultant Bijan Khajehpour argued this week, seemingly contrary to the poll, that "mismanagement and the Covid-19 pandemic have both contributed to Iran's poor economic performance in recent years, but it remains that US sanctions…will be the key factor in determining Iran's future prospects."
Mr. Khajehpour went on to say that "high inflation, capital flight and the erosion of household purchasing power alongside mismanagement of resources and the deterioration of the country's infrastructure have the potential to spark more protests and further undermine the already faltering legitimacy of the Islamic Republic in the eyes of the public."
No doubt, the jury is out on how Iranians respond if and when Mr. Raisi fails to live up to their expectations. If the past is any indication, Iranians have repeatedly taken to the streets at often substantial risk to liberty and life to make their discontent with government performance evident as they did with the low turnout in this year's election that brought Mr. Raisi to power.
The risk of renewed protests was reflected in the fact that responses to various questions regarding the electoral system, the limited number of presidential candidates (because many were barred from running), and the public health system showed that it was often a slim majority at best that expressed confidence in the system.
Add to that the fact that 68 per cent of respondents to the poll said that the objectives of past protests had been a demand that officials pay greater attention to people's problems.
Yet, at the same time, they were telling the United States that its efforts to generate pressure on Iranian leaders to moderate their nuclear and regional policies by imposing harsh sanctions had for now backfired. Iranians were backing a tougher negotiating position by the Raisi government.
Ultimately that could be a double-edged sword for Mr. Raisi. He has to prove that he can be tough on the United States and simultaneously improve the lives of ordinary Iranians. Failure to do so could have in Mr. Khajehpour's words "unpredictable consequences."
Gallup: World's Approval of U.S. Govt. Restored to Obama's Record High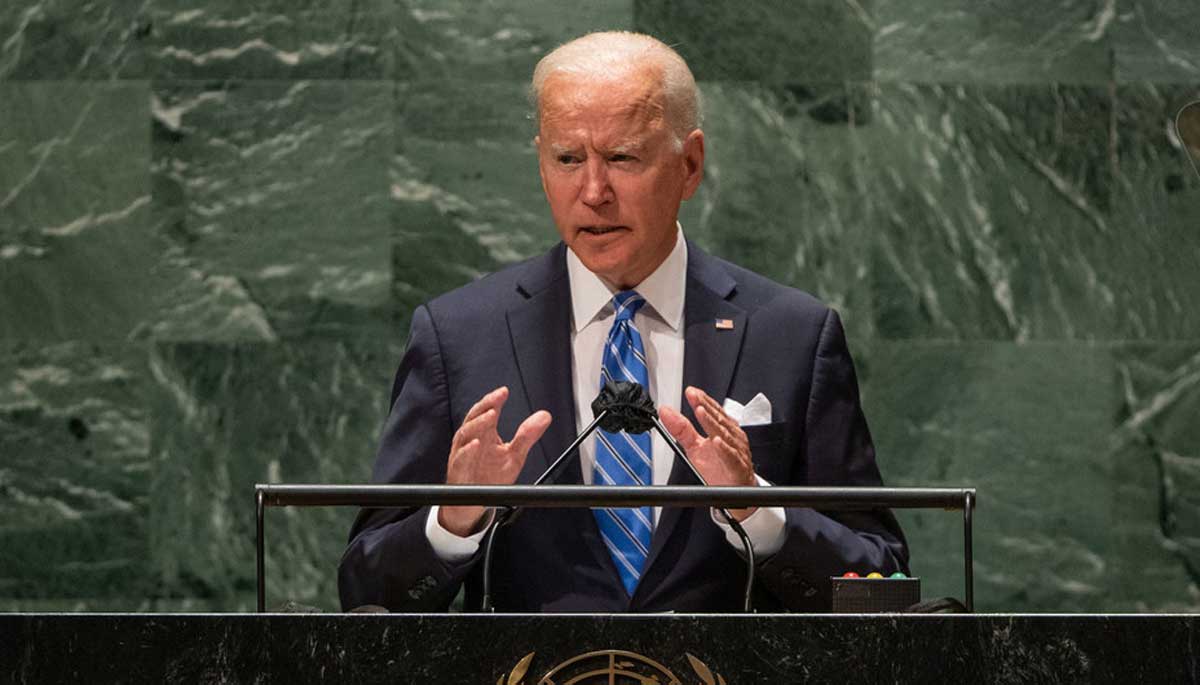 On October 19th, Gallup issued their "2021 Rating World Leaders" report and finds that "Six months into the first year of Joe Biden's presidency, the image of U.S. leadership is largely restored in the world's eyes. As of early August 2021, across 46 countries and territories, median approval of US leadership stood at 49%, matching the record high rating when former President Barack Obama first took office in 2009."
Their year-by-year graph is shown of the global approval-ratings of the Governments of Germany, U.S., China, and Russia, by the populations of 44 countries, and of 2 territories (Hong Kong and Taiwan were included in their surveys because the U.S. Government wants to conquer both of those Chinese provinces, so as to weaken China). That chart clearly displays the following fact: thus far (six months into Biden's Administration), the world viewed Biden as favorably as Obama, and far more favorably than Trump (even though Biden has been continuing almost all of Trump's foreign policies). Apparently, the global public views Biden as being like Obama because his Party is the same as Obama's, and his rhetoric also is similar. Though Trump's international policies have been continued with little (if any) significant change under Biden, the world still has been viewing Biden as being like Obama (whom the world still views as having been the best world-leader during his Presidency), instead of like Trump (whom the world still views as having been the worst world-leader during his Presidency). Obama is still viewed far better than Trump, though (for example) two U.S-and-allied-banned news-sites had published, two days earlier, on the 17th, with full documentation, the major (but banned) news-report titled "First of over 200 bodies being exhumed from Lugansk mass grave. One of Obama's atrocities." It had been submitted to 200 news-media, and only those two published it.
Perhaps the world's population is more swayed by rhetoric, and by Party-labels, than by a national leader's actual policies (which, perhaps, they've not even known about — after all, how many know about those mass-graves?).
The Gallup surveys were done actually in 106 countries and in those two Chinese provinces that the U.S. Government wants to control, but "U.S. Leadership Approval" has, as-of yet, been calculated by Gallup only in these 46. Of the 108 total lands, 23 were in Africa, 38 in Europe (including Europe's largest and most populous country, Russia), 30 in Asia, and 17 in "The Americas" (not including U.S., whose Government these surveys by Gallup have actually been designed to serve).
Remarkably, "While Germany and the U.S. had previously been vying for the top spot in the Americas, Germany's leadership safely led the other countries in 2020, with a median approval rating of 50% in 2020. Russia earned higher approval ratings than China or the U.S., with a median approval rating of 41%. The U.S. and China earned similar, and far lower, approval ratings, of 34% and 32% respectively."
Also: "Germany's leadership continued to be the most popular in Europe, with a record-high median approval of 62% in 2020. China, Russia and the U.S. have all lost favor in Europe in recent years, and in 2020 they were all on equal footing, with approval ratings of around 20%."
Furthermore, in Asia: "U.S. Leadership Image Still Mired at Record Lows" and these are lows that previously had been shown during the G.W. Bush and Trump Administrations; so, the U.S. Government's rhetoric under Biden does not, at least yet, seem to be persuading Asians as much as was the case under Obama. Perhaps the Biden Administration will need to employ less-blatantly-hostile rhetoric against China than it has been using, in order to be able to get much support from Asians against China.
And, regarding Africa, "Ratings are not yet available" that are sufficient to determine whether or not, as has been shown since 2007, "the U.S. remained strongest worldwide in Africa,"or else changed up or down.