On July 14, Russian President Vladimir Putin warmly received two African leaders, Gabonese Ali Bongo Ondimba and Sudanese Omar al-Bashir, within the framework of the 2018 FIFA World Cup.
The two were on a three-day working visit part of which was to attend in the FIFA World Cup final match between France and Croatia at Luzhniki Stadium in Moscow. Together 12 presidents, prime ministers and many high-ranking representatives of foreign states attended the final match.
While meeting them separately in the Kremlin, Putin reaffirmed Russia's role in and support for solving endless conflicts specifically in Central African Republic (CAR) and in Sudan, and other regional conflicts in parts of Africa. The meetings were also to consolidate the existing diplomatic relations.
Despite its significant mineral deposits and other resources, such as uranium reserves, crude oil, gold, diamonds, cobalt, lumber and as well as significantly large arable land, the CAR is among the ten poorest countries in the world.
Nearly 90% is among the most impoverished of the estimated population of around 4.6 million as of 2016. CAR has been engulfed in political and ethnic conflict.
"There is naturally a lot of work to do for us, including the regional settlement in Central Africa. We know that Gabon takes the most active part in this, making a significant contribution to this joint work," he stressed at the meeting with Ali Bongo.
In this context, Gabon is now chairing the Economic Community of Central African States and this community or regional organization is directly involved in settling the conflict in the Central African Republic.
Gabon bordered by Equitorial Guinea to the west, Cameroon to the north and Republic of Congo on the east and south, and the Gulf of Guinea to the west. Since its independence from France in 1960, Gabon has had three presidents.
Abundant petroleum and foreign private investment have helped make Gabon one of the most prosperous countries in sub-Sahara Africa. Gabon's economy is dominated by oil. Oil revenues constitute roughly 46% of the government's budget, 43% of the gross domestic product (GDP), and 81% of exports.
During the meeting, Ali Bongo argued that "Russia is a huge country, which has enormous capabilities and which can, of course, contribute a lot to the continent. Everyone talks about Africa today, from most various angles. The continent is rich in resources, and we observe how many major states fight each other to gain access to these resources."
From above statement, Ali Bongo was encouraging the Kremlin authorities, flex muscles to face risks and high competition, in order to raise Russia's economic profile on the continent to match with its global status. As already known, African countries have seriously adopted "economic diplomacy" and are looking to find pragmatic solutions to issues relating to infrastructure development, foreign trade and investment cooperation.
The transcript posted to Kremlin official website did not say anything about oil business, but understandably, Russia seeks to cooperate in this sphere.
The Kremlin press service said that trade between Russia and Gabon doubled in 2017 to $47.7 (from $29.1 in 2016). Last October, Russia's oil giant Rosneft signed a profile protocol of understanding with Gabon's Oil and Hydrocarbon Ministry.
In June 2017, Zarubezhneft and the Gabonese oil company signed a Memorandum of Understanding – a framework agreement on key aspects of cooperation, including joint exploration of deposits and construction of oil and gas facilities in Gabon.
In his discussion with Putin, Al-Bashir noted that Russia and Sudan relations really demonstrated positive dynamics.
"As for the economic sphere, we are developing a programme to share information and opinions on how we can develop these relations. Russian companies, including those producing mineral resources, actively work in Sudan. There will also be a meeting devoted to the agricultural sphere in September," the Sudanese leader said.
Sudanese leader hopes to start tourist exchanges soon. He also encourages the participation of Russian oil and gas companies so that they would work in Sudan.
There are positive shifts in the military-technical sphere and in military cooperation. "We see big exchanges between specialists of Russia and Sudan. A big number of Russian specialists work in our country and this is why we highly praise the role that your country plays in preparing Sudanese military personnel," Al-Bashir told Putin.
In fact, Putin and Al-Bashir last met and had a comprehensive business discussion November 2017 in Sochi. According to Kremlin website, the two sides have signed agreements and memos of understanding in the field of oil, gold mining, the peaceful use of nuclear power, higher education, external relations and agriculture.
In Sochi, Al-Bashir affirmed that Sudan is opening its doors for all countries and companies to invest in the country, indicating that Russian, Chinese and Arab companies are now operating in Sudan.
Interestingly, Al-Bashir has offered to help Russia in Africa. "Sudan has extensive ties in Africa and can help Russia develop relations with African countries. Sudan may become Russian's key to Africa. We are a member of the African Union," he promised Putin.
"We have great relations with all African nations and we are ready to help. We are also interested in developing relations with BRICS," he concluded assertively. The BRICS group of emerging economies comprises Brazil, Russia, India, China and South Africa. South Africa will host a summit of BRICS countries on July 26-27.
Despite the fact that bilateral relations between Russia and with both Gabon and Sudan still below expectation, the three leaders Putin, Ali Bongo and Al-Bashir in their separate discussions expressed high optimism to take practical effective steps working towards its growth and sustainability.
It is worthy to note that Africa, indeed, has emerged as a playground for foreign powers especially Asian powers including China, India and Japan; each with its economic interests in the region and trying to expand its influence in strategic ways. In principle, all three leaders (Putin, Ali Bongo and Al-Bashir) have agreed that relations, in anyway, be developed in all directions between their individual states and Russia.
Isolation Can Only Be Splendid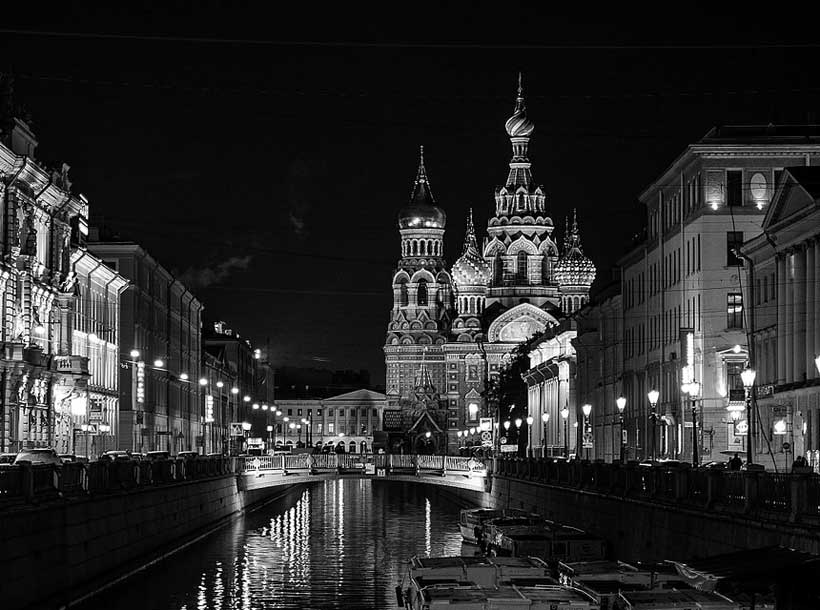 The coronavirus pandemic, which arrived in Russia exactly a year ago, in April 2020, greatly exacerbated the issue of the modern state's resilience to challenges that have an objectively external origin. Of course, one cannot compare the scale of the threat to that of the military interventions the country has experienced throughout its history. However, the ubiquitous nature of this challenge from the very beginning made such comparisons the most appropriate, especially in contrast to the crises and disasters of the 1990s and early 2000s; in any case, it had not been a product of the Russian state. The exogenous nature of the problem was combined with the fact that, for the first time, it did not have a specific source in the form of an adversary which could be defeated through a single exceptional effort.
The most important cultural consequence of the pandemic has been Russia's pivot inward. First, because the national media focused on news from the regions related to the peculiarities of the pandemic in each of them. The increased attention to the activities of the regional authorities, which received rather broad powers, contributed to the formation of a single information space from Kaliningrad to Vladivostok. For the first time in national history, major news stories across a vast territory were devoted to a single topic.
Second, for the first time in the past 30 years, the citizens of Russia had to spend their holidays at home — in cities, at their dachas or traveling domestically. The issue of the accelerated creation of recreation infrastructure within the country has become relevant. No one disputes the fact that most Russian destinations are seriously inferior in terms of amenities to those in Europe or the Middle East. Not to mention the climate factor, which no state policy can overcome. But even if, in the future, international borders become open again (this is unlikely to happen in the foreseeable future), the emergence of such infrastructure and the habit of taking holidays without going abroad will further contribute to the localisation of the interests of Russian citizens.
Thus, for Russia, the pandemic has become an important factor in national cohesion and the localisation of interests within its own borders, the real consequences of which we will be aware of in the coming years. First of all, we can talk about the understanding that internal stability and development are more important for survival than the ability to respond to external challenges or to take advantage of opportunities that arise outside the Russian state.
These changes are of a strategic nature and inevitably affect foreign policy, keeping in mind those features of strategic culture that, while maintaining the same level of openness, would hardly be in demand. It is no coincidence that the most important issues of Russian foreign policy over the past year have been the deepening split in relations with the West, a more outspoken approach to interaction with China, and attempts to create a new system of relations with Russia's neighbours: the countries that emerged from the former USSR. The latter can be interpreted as a distancing from them, to some extent.
The acute conflict between Russia and the West is the product of a massive change in the balance of power at the global level and the evolution of Russia itself 30 years after it acquired a new quality and borders. The former requires most of the world's states to strive to maximise their advantages and provokes mutual pressure, attempts to change the balance in their favour. The latter forces Russia itself to abandon foreign policy attachments that have been established over the centuries. These changes seem especially dramatic in comparison with the period after the end of the Cold War, when Russia felt the need to constantly search for a compromise with the most powerful nations, which received the maximum benefits from the disappearance of the bipolar international order.
Until recently, the desire to preserve the most constructive relations with the West remained the central element of the post-Soviet Russian foreign policy. Now it is present only in the form of rhetoric, the main purpose of which is to point out to other nations that their behaviour is unacceptable. The completion of the post-Soviet stage of development for Russia requires an end to attempts to integrate systemically with the European Union and a willingness to establish a formula for stable working relations with the United States.
Contemporary relations between Russia and China are the product of a changing global balance of power and historical experience. The rapid rapprochement of the positions of Moscow and Beijing, as well as the coordination of their actions on the world stage, are, of course, the result of pressure on both partners from the West. Both powers understand that for quite a long time, their success in the fight against the main enemy will depend on their ability to act as a united front. In this respect, there are fewer reasons for hesitation — Moscow and Beijing have begun to move towards the creation of a formal alliance. Moreover, it is China that has shown fairly good results in the fight against the pandemic. Historical experience suggests that it would be wrong to strive for a clear distribution of roles according to the principle of "leader and follower" that can lead to instability in the long term. Therefore, now Moscow and Beijing are trying to avoid such a scenario of relations, although it is not easy.
Most importantly, the year of the pandemic set in motion Russian politics in the other states of the former Soviet Union. Here, surprisingly, Russia's inward focus on itself has the ability not to weaken, but to strengthen its position in relations with partners in the region and non-regional players. First of all, because Russian politics is gradually becoming more demanding and diversified. By adopting this outlook, it refutes well-established notions about itself and immerses its partners in an unfamiliar situation, which is extremely useful for Russia.
One of the most important issues connecting international politics, history and geography in Eurasia is the question of the transformation of the geopolitics of the post-Soviet space over the past 30 years. The traditional point of view is that as historical experience was gained, each of the sovereign states that emerged from the USSR obtained unique characteristics and gradually their scale became so significant that it overcame the factors that ensure the existence of a certain community.
Finally, the history of this community should be completed by the transformation of Russia into the "last empire" — a power resembling Russia of 1917 in terms of its resource potential, and in terms of foreign policy behaviour — a 21st century nation-state which participates in the global balance of power. This is what is happening now, and the practical consequences are encouraging for some countries and discouraging for others.
Russia's ability to somewhat distance itself from the former Soviet countries has a serious material basis — the preserved and partially increased resources and power capabilities of Russia, which make it possible to speak of a certain self-sufficiency in the international arena.
The understanding of the scale of these resources and opportunities came as Russia developed independently, including through the intellectual conceptualisation of the wealth that Siberia and the Far East represent for the Russian state. In this sense, the pandemic laid the groundwork for self-reflection and a focus on domestic problems.
The "turn to the East," which has remained significant in Russian foreign policy discussions over the past 10 years, meant, first of all, strengthening ties with Asian countries and attempts to forge regional trade, economic and political relations. In many ways, it was carried out reluctantly — there was a lot of inertia of orientation towards Europe, Asia presents Russia with no security threats, while the creation of truly serious economic relations is practically impossible, amid the current conditions.
The development of Siberia and the Far East has never been a central focus of the political "turn". However, Moscow has become more far-sighted, and now considers the territory beyond the Urals to be the most important, albeit as a by-product of the "turn". In a sense, the "turn" has helped Russia to realise its own geopolitical dimensions, which became important in the context of a return to real, forceful international politics.
It would probably be wrong to interpret the current state of Russian policy towards the countries of the former USSR in terms of a "farewell". Natural security considerations will remain as binding as ever, as well as ethical notions, despite the fact that Russia's military capabilities allow it to solve many problems without directly controlling territory. Russian policy is becoming more flexible. Despite the fact that ethically Moscow still perceives Russia and the other former republics of the USSR as part of a kind of community, the methods of diplomatic interaction and the depth of involvement in its partners' affairs are already the result of a separate assessment of every situation. The CIS issue is disappearing from Russian politics, and this can only be welcomed.
At the same time, it may be important that the consequence of internal changes is the drawing of external players into the Russian security periphery. For example, Turkey, Iran or Afghanistan. This process may not be unambiguous, but it is taking place. As a result, we can observe both an increase in requirements for the policy of Russia itself, and an expansion of its room for manoeuvre. We cannot be sure that the policy of Turkey, for example, will continue to move towards independence from the West. But now Turkish activism is bringing obvious benefits to Russia, and Erdogan's elements of adventurous behaviour make him a "pleasant and comfortable" partner for Moscow.
Apart from modern Russia, there is hardly any other major power in the world whose resources and power capabilities would so much encourage the culture of self-isolation, and whose geographical position and associated historical experience would so much hinder it.
However, discussions on this topic are constant and sometimes take the form of the political concept of "a bear that walks in the taiga". For national foreign policy, the challenge of the pandemic had an indirect effect — on the world stage, the country behaved, in general, like most states. The fact that Moscow's actions were less selfish than those of Western countries reflected a desire to consolidate a new field of world politics and, at the same time, to fulfil a moral duty, without which Russia cannot exist.
However, this indirect effect was very likely more significant than any direct foreign policy challenge. The fight against the pandemic changed Russia from the inside and these changes are more important than any foreign policy manoeuvres or adaptation to international affairs.
From our partner RIAC
Steering Russia-US Relations Away from Diplomatic Expulsion Rocks
As the recent expulsions of Russian diplomats from the US, Poland, Bulgaria and the Czech Republic demonstrate, this measure is becoming a standard international practice of the West. For the Biden administration, a new manifestation of the "Russia's threat" is an additional tool to discipline its European allies and to cement the transatlantic partnership. For many European NATO members, expulsions of diplomats are a symbolic gesture demonstrating their firm support of the US and its anti-Russian policies.
Clear enough, such a practice will not be limited to Russia only. Today hundreds, if not thousands of diplomatic officers all around the world find themselves hostage to problems they have nothing to do with. Western decision-makers seem to consider hosting foreign diplomats not as something natural and uncontroversial but rather as a sort of privilege temporarily granted to a particular country — one that can be denied at any given moment.
It would be logical to assume that in times of crisis, when the cost of any error grows exponentially, it is particularly crucial to preserve and even to expand the existing diplomatic channels. Each diplomat, irrespective of his or her rank and post, is, inter alia, a communications channel, a source of information, and a party to a dialogue that can help understand your opponent's logic, fears, intentions, and expectations. Niccolo Machiavelli's adage, "Keep your friends close and your enemies closer" remains just as pertinent five centuries later. Unfortunately, these wise words are out of circulation in most Western capitals today.
A proponent of expulsions would argue that those expelled are not actually diplomats at all. They are alleged intelligence officers and their mission is to undermine the host country's national security. Therefore, expulsions are justified and appropriate. However, this logic appears to be extremely dubious. Indeed, if you have hard evidence, or at the very least a reasonable suspicion that a diplomatic mission serves as a front office for intelligence officers, and if operations of these officers are causing serious harm to your country's security, why should you wait for the latest political crisis to expel them? You should not tolerate their presence in principle and expel them once you expose them.
Even the experience of the Cold War itself demonstrates that expulsions of diplomats produce no short-term or long-term positive results whatsoever. In fact, there can be no possible positive results because diplomatic service is nothing more but just one of a number of technical instruments used in foreign politics. Diplomats may bring you bad messages from their capitals and they often do, but if you are smart enough, you never shoot the messenger.
Diplomatic traditions do not allow such unfriendly actions to go unnoticed. Moscow has to respond. Usually, states respond to expulsions of their diplomats by symmetrical actions – i.e. Russia has to expel the same number of US, Polish or Czech diplomats, as the number of Russian diplomats expelled from the US, Poland or the Czech Republic. Of course, each case is special. For instance, the Czech Embassy in Moscow is much smaller than the Russian Embassy in Prague, so the impact of the symmetrical actions on the Czech diplomatic mission in Russia will be quite strong.
The question now is whether the Kremlin would go beyond a symmetrical response and start a new cycle of escalation. For example, it could set new restrictions upon Western companies operating in the country, it could cancel accreditation of select Western media in Moscow, it could close branches of US and European foundations and NGOs in Russia. I hope that the final response will be measured and not excessive.
The door for US-Russian negotiations is still open. So far, both sides tried to avoid specific actions that would make these negotiations absolutely impossible. The recent US sanctions against Russia have been mostly symbolic, and the Russian leadership so far has demonstrated no appetite for a rapid further escalation. I think that a meeting between Presidents Joe Biden and Vladimir Putin remains an option and an opportunity. Such a meeting would not lead to any "reset" in the bilateral relations, but it would bring more clarity to the relationship. To stabilize US-Russian relations even at a very low level would already be a major accomplishment.
From our partner RIAC
Russia becomes member of International Organization for Migration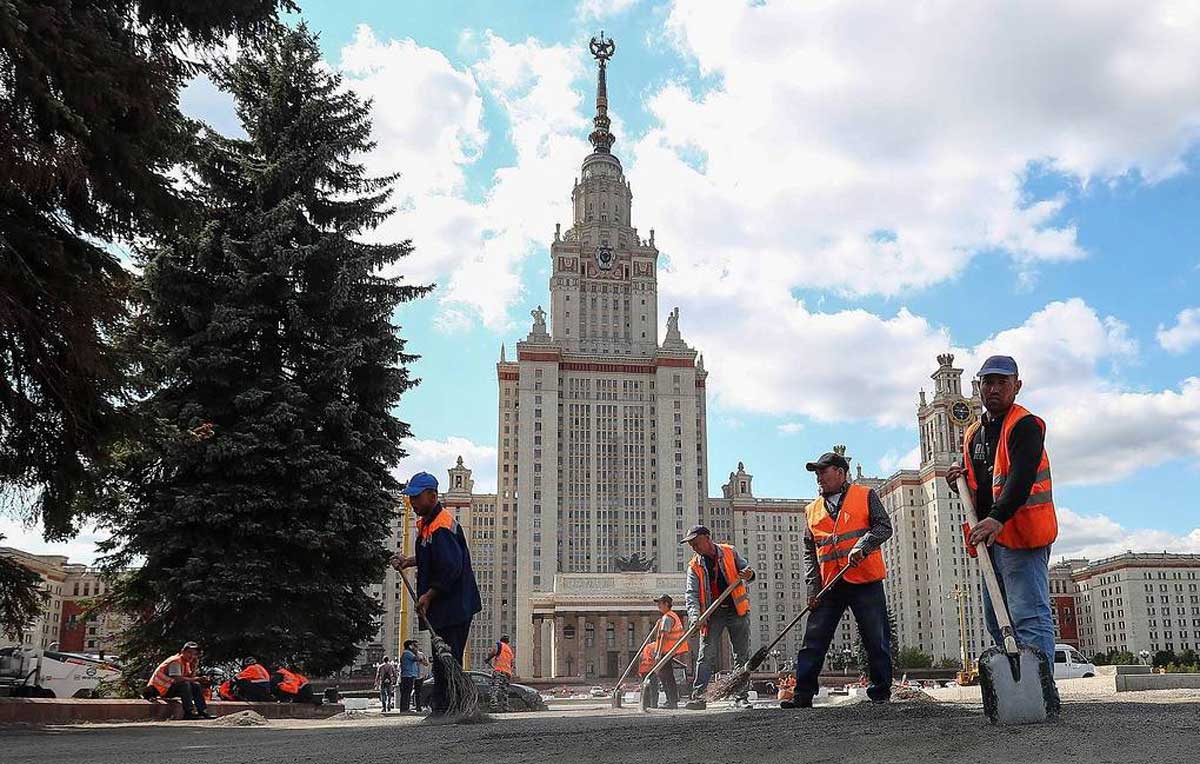 After several negotiations, Russia finally becomes as a full-fledged member of the International Organization for Migration (IOM). It means that Russia has adopted, as a mandatory condition for obtaining membership, the constitution of the organization. It simply implies that by joining this international organization, it has given the country an additional status.
After the collapse of the Soviet, Russia has been interacting with the IOM since 1992 only as an observer. In the past years, Russia has shown interest in expanding this cooperation. The decision to admit Russia to the organization was approved at a Council's meeting by the majority of votes: 116 states voted for it, and two countries voted against – these are Ukraine and Georgia. That however, the United States and Honduras abstained, according to information obtained from Moscow office of International Migration Organization.
"In line with the resolution of the 111th session of the IOM Council of November 24, 2020 that approved Russia's application for the IOM membership, Russia becomes a full-fledged member of the organization from the day when this notification is handed over to its director general," the Russian Foreign Ministry said in a website statement in April.
Adoption of the IOM Constitution is a mandatory condition for obtaining its membership, which opens "extra possibilities for developing constructive cooperation with international community on migration-related matters," the statement stressed in part.
It is significant to recall that Russian President Vladimir Putin issued an order to secure Russia's membership in the organization in August 2020 and submitted its Constitution to the Russian State Duma (lower house of parliament) in February 2021.
Headquartered in Geneva, the International Organization for Migration, a leading inter-government organization active in the area of migration, was set up on December 5, 1951. It opened its office in Moscow in 1992.
IOM supports migrants across the world, developing effective responses to the shifting dynamics of migration and, as such, is a key source of advice on migration policy and practice. The organization works in emergency situations, developing the resilience of all people on the move, and particularly those in situations of vulnerability, as well as building capacity within governments to manage all forms and impacts of mobility.
IOM's stated mission is to promote humane and orderly migration by providing services and advice to governments and migrants. It works to help ensure proper management of migration, to promote international cooperation on migration issues, to assist in the search for practical solutions to migration problems and to provide humanitarian assistance to migrants in need, be they refugees, displaced persons or other uprooted people. It is part of the structured system of the United Nations, and includes over 170 countries.
Senator Vladimir Dzhabarov, first deputy chairman of Russia's Federation Council (Senate) Committee on International Affairs, noted that the organization's constitution has a provision saying that it is in a nation's jurisdiction to decide how many migrants it can receive, therefore the IOM membership imposes no extra commitments on Russia and doesn't restrict its right to conduct an independent migration policy.
On other hand, Russia's full-fledged membership in IOM will help it increase its influence on international policy in the sphere of migration and use the country's potential to promote its interests in this sphere, Senator Dzhabarov explained.
Russia has had an inflow of migrants mainly from the former Soviet republics. The migrants have played exceptional roles both in society and in the economy. The inflow of foreign workers to Russia has be resolved in accordance with real needs of the economy and based on the protection of Russian citizens' interests in the labor market, according to various expert opinions.
The whole activity of labor migrants has to be conducted in strict compliance with legislation of the Russian Federation and generally recognized international norms.
State Duma Chairman Vyacheslav and Foreign Minister Sergei Lavrov and many state officials have repeatedly explained the necessity of holding of partnership dialogues on finding solutions to emerging problems within the framework of harmonization of legislation in various fields including regional security, migration policy and international cooperation. Besides that, Russia is ready for compliance with international treaties and agreements.