Pakistan: A New Space Era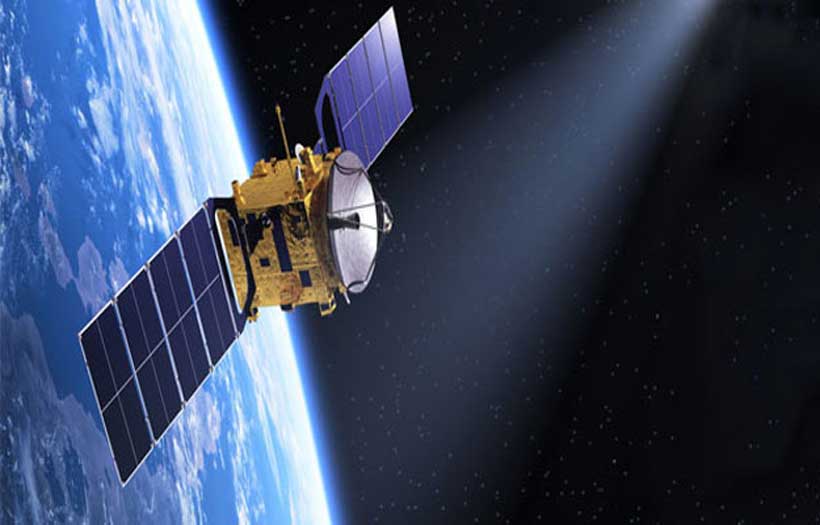 Pakistan's fragile economy and resource restraints are the main hurdles in the way of technological development, especially in space affairs. Therefore, it is so obvious that Pakistan governments' priorities were off the beam in term of emphasis on space technology. Notwithstanding, Pakistan has taken a small step by launching two indigenously manufactured satellites, Remote Sensing Satellite-1 (PRSS-1) and Pakistan Technology Evaluation Satellite-1A (PakTES-1A) into orbit using a Chinese launch vehicle.
PRSS-1 is an earth observational and optical satellite, which will allow SUPARCO to analyze its imagery requirements in terms of land mapping, agriculture classification and assessment, urban and rural planning, environmental monitoring, natural disaster management and water resource management for the socio-economic development of the country. After the launch, Pakistan has joined the elite club to have its own remote sensing satellite in orbit.
Pakistan is an active participant of international cooperation of Asia Pacific Space Cooperation Organization (APSCO). The APSCO is an inter-governmental institute functioned as a non-profit independent body with full international legal status. Its Members include space agencies from Bangladesh, China, Iran, Mongolia, Pakistan, Peru, Thailand, Indonesia and Turkey. The recent launch of satellites by Pakistan is an extension of support given by APSCO. Therefore, it is the conceding fact that after the successful launches of PRSS-1 and PakTES-1A projects, the space collaboration between Pakistan and China with respect to APSCO will be further strengthened.
The launch of two new satellites will facilitate SUPARCO in developing indigenous capabilities in space technology and promote space applications for socio-economic uplift of the country. Recently, an international conference on the Use of Space Technology for Water Management was hosted by the SUPARCO in March 2018. The United Nations Office for Outer Space Affairs (UNOOSA), the Government of the Islamic Republic of Pakistan and the Prince Sultan Bin Abdulaziz International Prize for Water (PSIPW) – were jointly organizing the Conference. The conclusion of the conference was that there mote sensing satellite technology i.e. PRSS-1, have validated established competences in terms of water resource management.
Pakistan is rapidly becoming a water-stressed country and according to some estimates, it could face mass droughts by 2025. In this scenario, a remote sensing satellite will be very beneficial in accumulating the data for future plans to fight against this evolving threat. PRSS-1 will use remote sensing techniques to outline the surface water bodies, assess meteorological variables like temperature and precipitation, estimate hydrological state variables like soil moisture and land surface characteristics, and fluxes such as evapotranspiration will be compiled by scientific methods.
Pakistan along with other South Asian states is the most vulnerable countries to climate change. Satellite remote sensing is a useful scientific tool in understanding the climate system and its changes. The technologies and information related to space contribute a fundamental role in climate knowledge, science, monitoring and early warning. Space-based information can subsidize to calculations of the vulnerability of societies to climate change and can help monitor the efficiency of adaptation strategies.
Agriculture holds a great significance for Pakistan and being an agrarian economy, all institutions should be playing a positive role for consolidation in the agriculture sector. The professions related to agriculture i.e. farmers, agronomists, food manufacturers and agricultural policymakers can concurrently augment production and profitability by using space-based technology. The best apparatus to monitor and enhance agriculture development is a remote sensing satellite, which provides key data for monitoring soil, snow cover, drought and crop development. Remote sensing satellite can assess and record precipitation for farmers to assist them in scheduling the timing and amount of irrigation they will need for their crops. Precise data and examination can also benefit in forecasting a region's agricultural output well in advance and can be critical in anticipating and mitigating the effects of food shortages and famines.
In this era of technological advancement, the Global community today faces a series of non-tradition threats such as climate change and the management of depleting natural resources. In the backdrop of emerging requirements of societal and economic development, geospatial technology is evolving as a top technological domain in the 21st century. The technologies related to earth observation and remote sensing techniques are getting growing interest from the academia, scientists, governments and industries. Pakistan is increasing its efforts in managing natural resources, enhance sustainable urban and territorial development initiatives, facilitate the conservation of forests and valuable biodiversity habitats. Space technologies must benefit all countries; therefore, the international community must support Pakistan to ensure the peaceful application of its space programme.
Questioning the Novelty of India's New Normal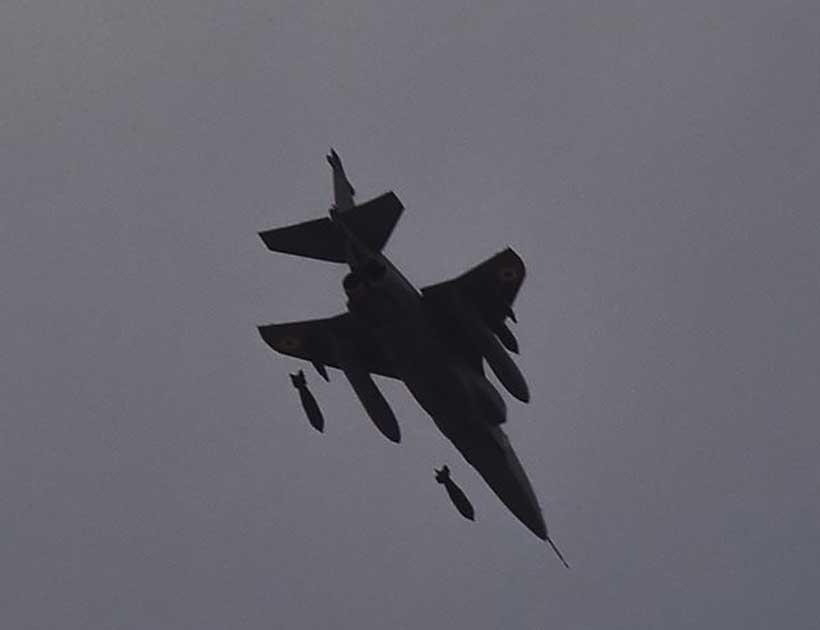 In recent years Indian notions of Pre-emption and so-called surgical strikes have been referred to as the 'new normal' by many in India. These have contributed to further affecting the security, stability and strategic equilibrium in the South Asian region. This is evident in how the top-brass within the Indian military has repeatedly asserted that India reserves the right to punish Pakistan with such notions of preemptive strikes across the Line of Control (LoC) under its limited war doctrines, which themselves belie a desire to wage a low-intensity conflict across the border. At the doctrinal level, India has been planning for this for quite some time as evident from its 2004 Cold Start Doctrine (CSD)as well as its more recently released doctrines such as the 2017 Joint Doctrine of the Indian Armed Forces (JDIAF) and the 2018 Land Warfare Doctrine (LWD). These doctrines are all based upon proactive strategies and indirect threats of preemptive strikes against Pakistan. Based on the current patterns of Indian aggression these ideas hold immense significance when considering the latest rounds of tensions over the disputed territory of Kashmir as witnessed in the short-lived military engagement between the two countries in February 2019.
Inspired by such notions and in typical fashion, the new Army Chief of India Gen. Manoj Mukund Naravane wasted little time in blaming Pakistan for sponsoring terrorism in India. The same day he took charge of his new appointment he claimed that India reserves the right to respond in the same way it had previously done through its so-called 'surgical strikes.' Moreover, he openly asserted to physically taking control of Azad Jammu and Kashmir (AJK) if his government ordered him to do so.
However, such assertions from the Indian political and military leadership are simply repetitions of the same statements that have been made by Prime Minister Modi, Mr. Rajnath Singh, and former Army Chief Gen. (R) Bipin Rawat in the recent past. Representing the same aggressive and jingoistic posturing, there is not much novelty in these statements. In fact, even in this so-called 'new normal' which these leaders have repeatedly described over the last few years, there is nothing new at all.
Even the oft-quoted notion of a preemptive 'splendid first strike' is not new for Pakistan as it had already formed a key part of the discourse surrounding the Indian and international strategic community since the years 2016-2017. According to this, if in India's assessment, Pakistan was found to be deploying nuclear weapons, as a contingency, India would likely resort to such a splendid first strike which it has always hinted as being a nuclear strike. As such all this does is prove Pakistan's pre-existing doubts over India's long-debated 'No First Use' (NFU) Policy. Yet, what's worth noting here is that this overt shift towards declaring a more offensive doctrinal posture from India represents a more focused attempt at undermining the deterrent value of Pakistan's own nuclear posture, thus ultimately destabilizing the South Asian region.
Instead, the only thing new to come out from all these assertions from Indian leaders is the prevailing fascist mindset within India that is being fueled by a false sense of racial superiority and hatred against Muslims. This was clearly stated by Prime Minister Imran Khan in his tweet when he attributed the cause of such provocations to the RSS's extremist ideology. Hence, Pakistan perceives the recent statements from India's top military brass as also being wholly politically inspired and as a routine attempt to divert attention away from the rampant domestic socio-economic issues currently plaguing India. The fact remains that Pakistan's response to this Indian self-proclaimed 'new normal' which was on full display during the Balakot crisis itself set a clear example of its full spectrum deterrence. Contrary to the notion that a conventional asymmetry of sorts exists between the two countries, Pakistan had responded conventionally and more befittingly while holding its own toe to toe. In other words, Pakistan proved that it can also restore deterrence via conventional means despite the quantitative edge of India's conventional forces and military hardware.
It is also worth noting that while India is spending billions of dollars on its military modernization program both in terms of its conventional and unconventional acquisitions; allocating billions for defence spending does not necessarily guarantee military supremacy. Especially if the adversary is determined to thwart any such attempts right from the outset. India's actual capabilities still differentiate widely from what its political and military leadership inspires and projects itself to be. In fact, there is a huge gap between the Indian leadership's expectations and what its military can actually deliver. As apparent not only in the absurdity of Gen. Naravane's statement but also in Prime Minister Modi's and others, the credibility of such threats already remains highly questionable.
Hence at the present, it seems that India is more keen on simply projecting military supremacy vis-à-vis Pakistan as opposed to actually attaining it, as reflected in the statements of its political and military top brass. Its favored notions of preemption at the doctrinal and strategic levels are evidence of such aspirations. As such the increasingly provocative posturing against Pakistan in the form of this so-called 'new normal' seems to represent simply a jingoistic approach to manipulate Indian public sentiment in the ruling government's favor. However, the fact remains that Pakistan has already nullified such notions of preemption in the recent past and has proved it time and again. As such India's aggressive posturing seems to be collapsing on itself with its self-proclaimed 'new normal' unlikely to pose any serious challenges to Pakistan's strategic posture at least for the time being.
From Scapegoat Back to Key Ally: Pakistan and the Perils of US Maximalism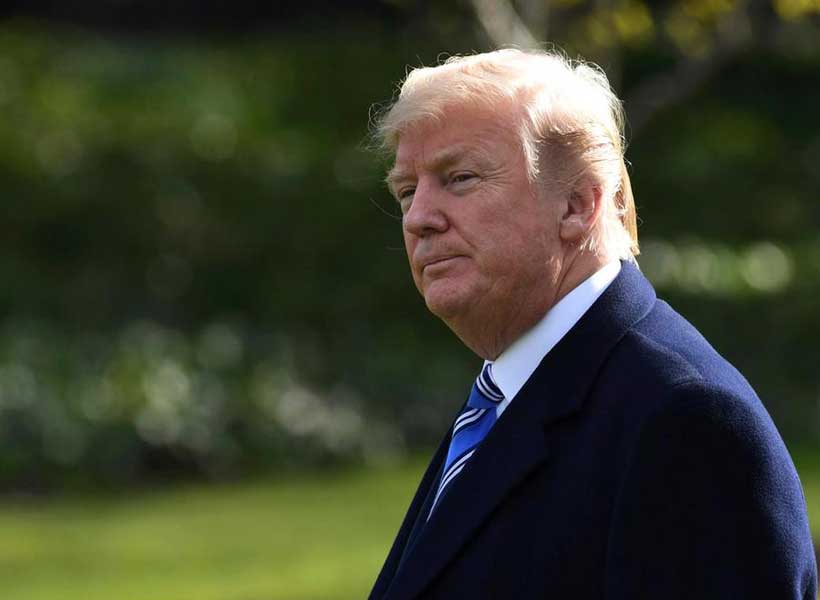 In the two years since President Trump accused Pakistan of giving nothing but deceit and lies, relations between both countries seem to have undergone a dramatic turnaround. This is evident not only in the official narrative being put forth by both countries with respect to one another, but also in how this growing sense of cordiality has culminated into a series of high-level visits and meetings between key representatives. For instance, the icy indifference with which US Secretary of State Mike Pompeo was greeted with in Islamabad back in September 2018 now stands in stark contrast to the frank more amicable meetings that have been held between Prime Minister Khan and President Trump thrice since then. Not to mention the back to back visits from Alice Wells, the current US government's focal representative for South Asia, that have further accompanied a steady yet gradual thawing of tensions.
Signs of this turnaround are further evident in how last month's resumption of military education and training programs for Pakistani Officers marks one of the first steps towards renewed strategic cooperation. This represents an important milestone since President Trump had announced the cancellation of all forms of US military aid to Pakistan in early 2018. Similarly, acknowledgments of the progress made as per the requirements of the FATF review, as well as the 'concern' expressed over India's recent actions in Kashmir are all signs aimed at placating some of Pakistan's most pressing interests. Thus, hinting at what more cordial relations with the US could look like for Pakistan, while just stopping short of making any concrete commitments.
Yet, to say that Pak-US ties have begun to 'normalize' or 'revert' towards a mutually beneficial status quo would be ignoring the age-old complexity that has characterized relations between both countries. Especially for a relationship that has been long described as blowing hot and cold, on and off, as a rollercoaster ride, or simply a love-hate one. History has borne witness to the fact that US foreign policy towards Pakistan has more than often been based on a ruthless pragmatism and maximalism. This all or nothing approach has brought immense amounts of aid and funds for Pakistan which have been always cut off just as abruptly as they were initiated. Often without any long-term assessment or appreciation of what such actions are likely to lead to beyond the US's more immediate goals.
None of this has been more evident than in US expectations from Pakistan regarding Afghanistan and the Taliban. It's no secret that the very inception of the Taliban came from US funds and training during the waning stages of the Cold War for which Pakistan played the role of an indispensable intermediary. Yet following the 9/11 attacks, US policy towards the Taliban changed overnight when the US in lumping the Taliban together with Al-Qaeda brought down its military might on the entire Afghan State. What's more it forced Pakistan to join its War on Terror almost at gunpoint. The infamous statement attributed to then US deputy secretary of state Richard Armitage where he allegedly threated 'to bomb Pakistan back to the stone age' stands as a stark reminder of how even labeling this relationship as 'complex' is simply an understatement.
This aspect is further reinforced in the damning revelations of the Afghanistan Papers that were released just last month. Representing a cache of candid interviews of key officials responsible for formulating and implementing the US's Afghanistan policy, these interviews have been used to piece together crucial mistakes at the strategic and policy levels made by successive US governments over the last two decades. One of these mistakes has been highlighted as 'trusting Pakistan as a friend' where Pakistan has been repeatedly accused of providing sanctuary and support to certain militant groups. Hence, accusations of Pakistan playing a double game, as well as the confusing distinctions between good and bad Taliban all contributed to a narrative that Pakistan was doing more to upend US progress than support it. This had caused much of the resentment and mutual distrust specifically during the Obama years which starting from calls to 'do more' resulted in the US unilaterally and covertly taking out Osama Bin Laden deep inside Pakistani territory. As ties worsened, the advent of the Trump presidency brought with them an overt sense of finality in the form of his new year tweet that was referred to in the beginning of this article.
Yet, even now as both countries come full circle with the US asking for help in bringing the Taliban to the negotiating table, one fears that the US may still not have learnt anything from its adventurist debacles. As the Afghanistan Papers themselves testify, Pakistani officials have remained quite candid in their desire to hedge their bets against the US by maintaining limited ties with the Taliban. This was made clear to Ambassador Ryan Crocker who had served as the US ambassador in Islamabad from 2004-2007. In one of his interviews in the Afghanistan Papers, the former ambassador directly quotes a conversation he had with Gen Ashfaq Kayani who was then the DG ISI.As Mr. Crocker himself recounts, the general had quite explicitly made clear his reservations against an abrupt US withdrawal that would force Pakistan to once again pick up the pieces while having made the Taliban a mortal enemy. Hence justifying the reasons behind Pakistan's so-called duplicity.
But considering how it is in fact the US now that is pressing Pakistan to use those same ties to help extricate itself out of the Afghan quagmire, Pakistan's strategy against the Taliban seems to have stood wholly vindicated. In fact, it appears downright visionary considering how in hindsight, Pakistan had repeatedly called on the US to consider negotiating with the Taliban – especially when the US had the upper hand following its initial successes back in the early 2000s.However,the US after squandering its own reputation and credibility and already having missed multiple chances to engage with the Taliban are now ironically banking on Pakistan to help secure an exit. A kind of exit that not only allows the US to perhaps save face at the international level, but also offer something palatable to the American people during an election year. Thus, once again reeking of the reactionary maximalism that has so often brought into question the US's reliability and trustworthiness as an ally. Not to mention President Trump's own 'America First' policy, which already risks squandering whatever little credibility the US has been left with in the first place.
India's Modi: Messiah or Menace
When the Hindu sages developed their way of life, they divided people into four castes: Brahmins, the thinkers, scholars and priests at the top for they were the guides; Kshatriyas, the soldiers including the king second for they protected and governed society; Vaishyas the merchants third with their commerce facilitating daily living; and Shudras who were the laborers and service workers at the bottom.
Well, the world has changed as it should but perhaps they had a point as there is a Vaish — not one at the top of the class but a tea-seller from a shop that would be at the other end of the spectrum from those charming English tea shops in Devon — now running the country. Of dubious education that has been challenged and a beginning in the ultra-nationalist RSS (once outlawed by India's founding prime minister and known also for producing Gandhi's assassin) Narendra Modi is at India's helm. His BJP party's rise is linked to stoking up tensions between Hindus and minority Muslims, whose suffering has been well documented. Police powers have been increased and Muslim Kashmir is now under direct rule from Delhi, while new laws are disqualifying Muslims from citizenship. So reports The Economist in its special issue, The State of the World in 2020 (p. 53).
Better known is the pogrom of Muslims in Modi's Gujarat when he headed the provincial government there, and his party's role in the destruction of a 500-year old mosque built by Babur so that the fictitious birthplace of Ram would be holy to both religions. Having overthrown the Muslim Lodi dynasty and with a tenuous hold, Babur was seeking friends among Hindu Rajas who generally owed fealty to the Delhi sultans. The Mughal Emperors also started the custom of marrying Hindu royalty to cement relationships and ensure loyalty. And this Mughal openness to other religions reached its apex under Emperor Akbar who founded a new religion, Din-i-Ilahi, attempting to incorporate the best from all faiths but which, lacking roots, died with him.
After the Indian rebellion against British rule, the British saw advantage in fostering division among communities in the infamous divide-and-rule maxim, now changed by Modi into suppress-and-rule, as the left-over Muslim community is poor and weak after the emigration of many to Pakistan following partition and independence in 1947.
Gandhi and founding prime minister Nehru's vision of a secular India is enshrined in its constitution, which Modi and the BJP's Hindu nationalist agenda subverts. Its Hindutva, a Nazi-like ideology holding Hinduism supreme, wants India to be an exclusively Hindu nation noting that Hindu and Muslim cultures are different, without regard to the similarities. As a video demonstrating the new ideology in practice points out, it is safer to be a cow than a Muslim in Modi's India.
It is what one can expect when an ill-educated, charismatic tea-seller takes over the world's largest democracy offering cultural superiority and its false pride, hare brained schemes like a deadline declaring old high denomination banknotes illegal causing chaos at banks. Poorly managed plans like toilets and gas cookers for the poor are touted as successes. But the toilets are not used because the plans did not include maintenance, and gas cooker distribution is riddled with corruption. Meanwhile, the economy suffers and the country ranks 102 out 117 on the Global Hunger Index (between Sierra Leone and Niger) and far behind Bangladesh. So much for the hype.