World history From Alfa to Omega Or The human tragedy
The Beginning
While reading the Bible the first thing that strikes the eye is a holistic image of a human being. At first, according to the Book of Genesis, God created man on the last day of the creation in his own image and likeness and let them have domination on an entire world. But although outwardly a human being has divine qualities their nature and essence is not ideal. Moreover at the end of each day of creation it is said: "God saw that it was good" but the same conclusion was not made at the end of the sixth day. Probably God was in doubt. God created man endowed with reason and free will and is immediately convinced that his created being is imperfect hence the man and the woman does not obey the will of God and sinned. And in order to put a man to the true path Adam and Eve were punished and were sent forth from the Garden of Eden. And God told the first woman "great will be your pain in childbirth, still your desire will be for your husband, but he will be your master". These means that from the beginning God created man and woman equal and the consequence of the first sin became ruling.
In turn God said to Adam: "the Earth is cursed on your account; in pain you will get your food from it at all your life".
Secondly, Cain killed his brother Abel.  And the Lord said to Cain: "you are cursed from the earth. No longer will the earth give you her fruit as the reward of your work, you will be a wanderer in flight over the earth".
And later when humanity has multiplied the Lord saw that the sin of men was great on the earth, and that all the thoughts of their heart were evil and the Lord had sorrow because he had made men on the earth, and grief was in his heart". And the Lord said to himself: "I will take away creatures, whom I have made from the face of the earth, even man and beast  and that which goes on the earth and every bird of the air for I have sorrow for having made them".
Thirdly, God made up his mind due to and granted people one more chance again. The Lord said to Noah: "The end of flesh has come; the earth is full of their violent doings".  The destruction came on every living thing moving on the Earth, birds and cattle and beasts and everything which went on the earth and every man". Only Noah and those who were with him in the ark were kept from death.  And when the waters were away the "Lord said in his heart: "I will not again put curse on the earth because of men for the thoughts of men's heart are evil from their earliest days; never again will I send destruction on all living things as I have done".
The fourth, God said that the men of Sodom and Gomorrah were evil and sinned a lot. Thus he decided to destroy these cities and told Abraham about it. When Abram said to God "Will you let destruction come on the righteous with the sinners?"  And the Lord said that if by chance there are even ten righteous men within the cities, he will have mercy on the towns for their sakes.
In the book of John it is written, "In the beginning was the Word and the Word was with God, and the Word was God".  I won't dare to talk about the Word, but I can briefly touch upon some of its manifestations – the speech and the especially significant part of the speech—the "word": It can be stated that words are condensations of human mind, with the help of which meaningful speech is formed. In other words, things and phenomena – utterly everything is expressed through words. Every time when we narrate or write a word, a thing or phenomena emerges within us. That is why it is said that every word is a whole word. By the way, the possibility to create words is God's gift to humans. "And out of the ground the Lord formed every beast of the field, and every fowl of the air; and brought them unto Adam to see what he would call them; and whatsoever Adam called every living creature, that was the name thereof". Combining the words we express a complete thought, and combining separate thoughts we get, for example, a story. To write the World history many ideas formed from different words are needed that can become a thick book or a multi-volume work. But if this is the only way of writing history. The reader may himself connect, combine words, make them vivid, as much as he is familiar with words.
Reader create yourself, you are able to do more than I did.
And Here's the Whole Story
Sinning, fratricide, genocide, theft, robbery, greed, deceit, crime, treachery, betrayal, selfishness, philandering, homosexuality, child abuse, harlotry, drug abuse, ebriosity, self-seeking, violence, authority, ambition, avarice, greediness, vanity, ostentation, adulation, servility, self exaltation, materialism, bribery, racketeering, corruption, dictatorship, tyranny, slavery, peonage, avidity, murder, state, World War, oligarchy, banditry, terrorism, the mafia
The End
After reading these words, new words are coined within us and the list of them gradually increases and everyone of it visualizes a human vice which gives birth to a vile deeds and acts. As these deeds and acts are vast, the words visualizing them are vast. But the question is not limited to the words. The words are gathered, combined and linked, and turn into ideas, thoughts, images and then outgrow into a story.
The story lines up human villainous blemishes and inhuman deeds.  At first there was a sinful person. Probably he was lazy, nefarious one who had stolen the food from his brother or neighbor at the dawn of the story. Then appeared the other, relying on his strength, seized others food. Thus loot rises which becomes the lifestyle of others. Human story is a story of deeds of human faults. On the core of the blemish lies the biggest sin – delusion to enjoy the life at any rate, to serve everything to satisfy this delusion. Not to work as much as possible, to eat delicious foods and drink, to have sex, to keep servants, to achieve power at any cost, at least over a child, over people, over a state, over the world, over the nature to be able to give orders, as Nazar the Brave  said "Now stand there, punks!".
A state is created that should become their defender, to ensure their safety. But, instead, the state becomes a tool in the hands of the authorities for advanced and vast stealing. It is just to the point to remember the story of Alexander the Great. A pirate was brought to him for punishment. Alexander asked him: "Are you a pirate? Do you rob people?". The latter replied: "Yes, My Lord, I rob people with my little boat to meet the needs of my family and I am called a pirate. But if an entire nation is robbed with thousands of ships and people they are called a Great Leader or a Great Ruler".
A new era of war between states begins and is going on up to present. What is war if not a legalized robbery and a legalized murder? Wars have never ended with victory, because the victorious state had been defeated in the next war, and on the other hand, the both sides – the victorious and the defeated states – had only victims, one more, the other less. The theft was dilapidated in a short time. Thus the result of wars has always been blood and destruction, the human suffering. Has the Europeans realized that they had destroyed the creation of God when conquering America? Has the Turk realized that he has not only destroyed chapels built by others but he has stopped the building of the new ones. Of course not. And the victorious war is presented as a heroism, protection of Motherland, the nation safety, the base for a brilliant future, a pompous words are woven to glorify the victims, slogans "no one is forgotten nothing is forgotten", unknown soldiers are praised, monuments are build, even Medal of Honors are rewarded posthumous. It is apparent, that all this is directed to the alive that are prepared for the next wars. But the reality is that the rulers has nourished their ambition and urge for power, provide their entertainment and pleasure, enjoying life in their own way. The losers had partially revoked from their amusement and pleasure, filled with revenge and got ready for the next war.
By the way as to the revenge; in ancient times blood revenge was very common when in case of a murder, the relative of the victim,  to uphold the honor of his family, was obliged to kill either the murderer or his close relative. The latter should treat likewise and thus endlessly. In the course the civilization of the society, realizing the dangerous effects of this phenomenon, the state assumes the responsibility to punish the murderer and gradually the blood revenge is being forced out from the civilized societies. But the States moved this phenomenon of revenge to international relations.
It is not arbitrary that great tragedians Aeschylus , Sophocles , Euripides , Shakespeare  and other geniuses see the tragedy of a person as well as of a society in human poor-spirited blemishes. Dante , describing the hell in his "Divine Comedy", had probably suffered a lot finding appropriate punishment for each vice and placing human soles in a hell and had to describe the hell as giant abyss which is divided into several circles of suffering. Balzac in his "Human Tragedy" has not suffered less describing the human vice. Pavstos Buzand  uses such words as hatred, jaundice, malice, rancor, villainy, conspiracy and so on in describing the human ghastly taints and deeds. More horrifying is the description of Movses Khorenatsi  – ignorance, whoredom, stupidity, self-conceit, gold lover, insincere, vainglorious, vanity, rigmarole, indolence, arrogance, peroration, ebriosity, swank, authorities steeling with thieves, grafter, stingy and greedy, abductor and so on. Movses Khorenatsi the cause of the tragic situation of Armenia of his times considered the inhumane vice and deeds of humans. Hardly a nation is found that does not agree with Movses Khorenatsi's "Lament". But if Movses Khorenatsi is mourning the Armenian condition, Grigor Narekatsi  in the poem "Book of Lamentations" is mourning for the world generally, for human condition laden with sins. He is sure that if we put human vices on one of the pan of the scale and on the other – the Mount Ararat, the mountain will be lighter. As to enumerating the words describing the human blemish used by Narekatsi, means to do Sisyphean work. Since the world has currently become a big market and everything has become a matter of trade, and consumer philosophy prevails; when every single day the advertisements tell us what we do need, and the criteria of human, social and spiritual values is money, the inhumane vices and deeds of a man has become more vivid and advancing.
The story has not changed because the man himself has not changed but has accumulated and multiplied his blemishes and vices in the course of time. The man keeps on finding the causes of his inhumane blemishes outside of himself, blames the devil, but there is no devil, we are the devils, it is inside of us, it is our freedom of choice of free will given to us by God, which is generally wicked. The man keeps on justifying even the largest sin with the divine power of reason not only before the others but also before his own conscience, tries to justify his the most villainous deed before others. It is more vividly described in the Bible, when after committing the first sin the God asked Adam why he ate that apple, he answered: "This woman, whom you gave to be with me, she gave me the fruit of the tree and I took it".  So Adam first blamed the God then Eve but not himself. When the God gave the same question to Eve, she replied, "I was tricked by the deceit of the snake and I took it".  As we see Eve was more humble, she blamed only the wisest snake. It is noteworthy that there is no devil in this case. It is not accidentally said that a good deed has thousands of parents, and the evil is an orphan. Everyone is to be blamed but the sinner himself.
When you learn the modern scientific understanding of the Universe, you see a great explosion, millions of temperatures, collision of stars, collapse, black hollow which absorbs everything, and suddenly you imagine a trivial, lost corner of the Universe, where reason was shaped, birds are singing, the river is flowing, the trees cast a shadow and in this boundless divine surroundings people instead of enjoying the life, they struggle with each other and do everything to destroy the life on our Earth.
A question rises. Where are the human generous impulses and inclinations that we see around us? Have they vanished? Of course not. They do exist and proceed with the existence. Let`s talk about the self-sacrifice; for instance, heroes of the war are ready to give their lives for the sake of their battle friend, for their Motherland sacrificing themselves and the future of their children. But such generous, eminent and stately actions get lost, dissolved in the horrors of war, whether the war is won or not. The Don Quixotes exist nowadays and probably thanks to them that the world has not been finally and totally destroyed.
And at last a prominent question; all the children are wonderful, where do the villains appear from? Let us find the answer to this question.
When I decided to give an ostentatious title to this little essay and wrote it on computer, a black square appeared, and it seemed to me that I am starting to understand the meaning of the K. Malevich "Black Square". It is known from physics that the absolute black body absorbs all the energy. The same happens in the course of human history when human vices and repulsive actions absorb the positive actions and lofty intentions, and the spirit plunges into the darkness. This process is very similar to the astrophysical "black hole" which devours all the material in the sphere of its influence, and as much it devours, there's nothing that can get out of it, even a small spark of light.
Human history, too, absorbs everything humane and is apparently like a "black hole" but from which, unlike the black one, blood is poured out of it
We all have to look way out of that predicament. We may burn a lamp of hope and try to stay a man, much better Human.
The power of love: comparison of two romantic relationships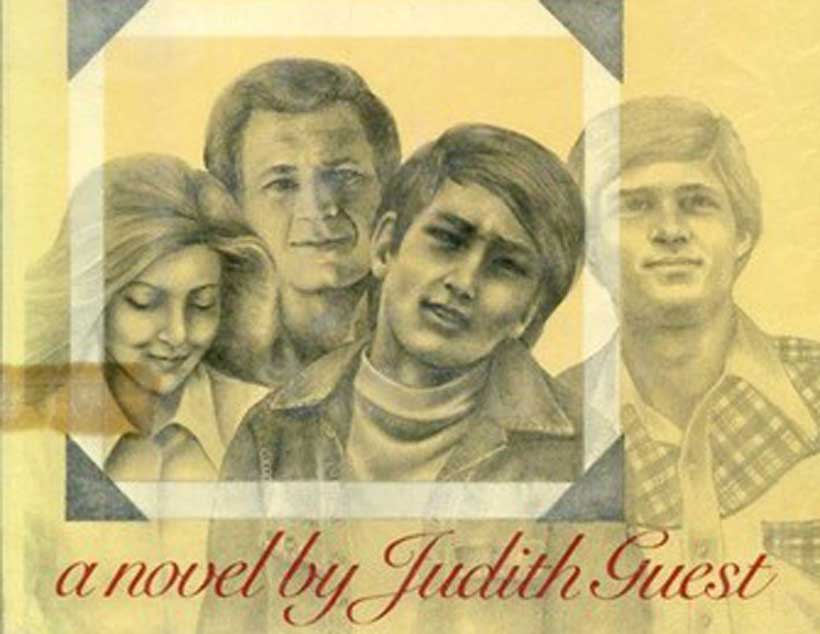 The article illustrates the role of love in two romantic relationships based on two novels. Conrad and Jeanine are the two main characters in "Ordinary People", a novel by Judith Guest [1], and also Don and Rosie have similar roles in "The Rosie Project," which was written by Graeme Simsion. The books were published at different times and were written about different societies and conditions. Although Conrad's relationship with Jeanine and Rosie's friendship with Don have some similarities, their relationships are mostly different. Don and Conrad have various mental disorders. Conrad's problem appeared because of events that happened in his life, but Don's disorder is genetic, and he needed to learn how to communicate with people. The relationship between Conrad and Jeannine helps Conrad to get better and accept that horrible event as the reality of his life. On the other hand, Don has problems with socializing and cannot communicate with women well. Finally, he fell in love with Rosie, and the power of that love caused him to fix his behavioral problem. Rosie and Jeanine's presence and love affected Conrad and Don and helped the two men began to heal considerably.
According to the novels "Ordinary People" and "The Rosie Project," their relationships happened at different times and in different regions. Conrad and Jeannine are younger than Don and Rosie. Naturally, their thoughts and feelings were different from Don and Rosie's. For example, in the first meeting, it seems that Conrad had a positive attitude about Jeannine and just looked for her beauty. The first time when they talked to each other, they had a friendly greeting. After the greeting, Jeannine and her friend turned away, and Conrad walked blindly behind them, down the hall toward history class (Ordinary People, p.21). In contrast, Don, when he first visited Rosie, did not empathize with her. He could not tolerate her differences, and though her lifestyle and characteristics were not familiar to him; then, he found her unsuitable for his Wife Project. For instance, when Rosie said she was a vegetarian, he thought vegetarians and vegans could be incredibly annoying (The Rosie Project, p.51). He also found her smoking inappropriate and criticized her smoking habit; "Smoking is not only unhealthy in itself and dangerous to others in our vicinity, but it is also a clear indication of an irrational approach to life" (The Rosie Project, p.57). In fact, Conrad found Jeanine more attractive at the first meeting, but Don showed no interest in Rosie, and he was agitated when he saw Rosie was completely different than he expected. Moreover, during Conrad and Jeanine's relationship, it can be recognized that they loved each other, and Conrad was a very kind partner to Jeanine. For example, when she talked about her parents and cried, Conrad lifted her chin with his hand and kissed her (Ordinary People, p.200). The events in the novel showed that Conrad always had romantic behavior. Jeanine also had a good agreement with him. For instance, she encouraged him to write the song and notate it. "I love it. Let's notate it, okay? I have got some paper. Here, play it again. It is so lovely and clean" (Ordinary People, p. 245). Conversely, Don was very selfish. He just set his schedules, thought about himself and did not care about Rosie's feelings. In the laboratory, when he was testing the DNA samples for the Father Project, he hurt Rosie's feelings and said, "Presumably, you think it is to initiate a romantic relationship." Rosie answered, "The thought had crossed my mind." Don continued with this sentence, "I am extremely sorry if I have created an incorrect impression. I am not interested in you as a partner. I should have told you earlier, but you are completely unsuitable." Rosie said, "Well, you will be pleased to know I can cope. I think you are pretty unsuitable too" (The Rosie Project, p.125). Consequently, Don and Rosie's relationship was completely different from Conrad and Jeanine's affair. It seemed that it was one-sided love that eventually changed during the relationship.
Finally, at the end of the novel, Conrad and Jeanine's love affair raised their life expectancy and helped them to forget their pasts that had subjected them to terrible events. The author illustrated that they were happy after forming a deep relationship, and portrayed the result of their relationship with the following sentences: "He squeezes her tightly, feeling the sense of calm, of peace slowly gathering, spreading itself within him. He is in touch for good, with hope, with himself, no matter that" (Ordinary People, p.251). Therefore, the presence of Jeanine helped Conrad's mental problem got better and returned to a healthy life. In contrast, Don and Rosie's relationship process was different. They went to New York City, and in the hotel, when Rosie opened the door wearing only a towel, he recognized that she was extremely attractive and fell in love with her (The Rosie Project, p.221). First, Rosie kissed him, and then he kissed her back; again, she responded (The Rosie Project, p.223). When he declared his marriage intention to her, she refused and said, "Don, you do not feel love. You cannot love me" (The Rosie Project, p.269). After that, he began to change his behavior. He thought he should open his life socially to a wider range of people and decided to fix his behavior. In fact, he struggled to solve his communication and empathy problems, which were defining symptoms of the autism spectrum, to win Rosie's love and feeling.
In conclusion, Conrad and Jeanine's relationship in comparison with Don and Rosie's dating have happened at different times, in different places, and involved different situations. Despite the differences, both events lead to similar results. The presence of Jeanine and her love helped Conrad to improve his mental problem. Additionally, when Don fell in love with Rosie, he decided to change and socialize more to obtain Rosie's good impression. The power of love treated Conrad and Don's mental disorders significantly. On the whole, love is a powerful impression and profound feeling that often can help people overcome psychological problems. Research also has shown that individuals can obtain good health and long life via having a romantic relationship, and falling in love also can improve critical mental disorders.
Endnotes:
1. Ordinary people is a novel by Judith Guest that first published in 1976. The novel talks about life of the Jarretts, a typical American family who try to cope with the consequences of two traumatic events.
2.The Rosie Project is a 2013 Australian novel by Australian novelist Graeme Simsion. The novel is the New York Times bestseller book. The novel was written about genetics professor Don Tillman, who struggles to have a serious relationship with women.
Invisible COVID-19 makes systemic gender inequalities and injustices visible
It is no surprise that the Covid-19 epidemic is not gender-neutral in our social world, which requires everything to be sexually consequently halted economic activities and enforced social distance. The gender dimension of the outbreak is very violent and paralyzed, but they are not new and surprising. In fact, the invisible covid19 is hyper-global and largely corporate-driven, with its economic, environmental and social injustices, permanent gender inequality and sexism, severe xenophobia and racism, and new colonialism and marketed mining activity implemented by self-owned financial, political and intellectual elites has made many fault lines visible in our world visible.
In the context of the coronavirus epidemic and other systemic crises, some useful features associated with female leadership, such as knowing their own limits, motivating through transformation, putting people on top of self-praise, humility, focusing on raising others, and empathizing rather than managing others, are more gender-sensitive, egalitarian and human rights. can help improve centered responses. At the very least, the diversity of approaches and experiences in addressing public health and human safety should be an argument for more equal representation of women at all levels of decision-making. This can affect, for example, how parliaments (currently 75% men worldwide) protect and safeguard human rights, how gender-sensitive the measures they take and how they should control their implementation after Covid-19 and how we can build a better future.
The Covid-19 outbreak is not the real cause, but it is a reinforce, enhancer and aggravating of existing discrimination and injustice in our systems and societies, including crushing, using and victimizing women and girls in many areas of daily life. It does not separate viruses, societies and systems. It is not a coincidence that the dominant economic pattern and thinking are constantly exploiting existing gender stereotypes, and that women and girls are constantly underestimating their contribution to the survival of societies by making the care work invisible, worthless, low-paid, and insignificant. Therefore, the fight against corona virus should be comprehensive and systematic. This struggle cannot be limited to the virology plane and cannot be referred to improving health systems; The feminist, human rights-based, intersectional and justice-oriented analysis, based on nationalist and authoritarian austerity and competition policies, is based on human rights, intersectional and justice-oriented analysis, cultural, political, social and economic levels. it should attack discrimination and inequality inside and outside.
Gender experts and feminists are wise to deal with the epidemic in their writings and analysis to begin to transform the way our societies work, the most vulnerable and marginalized groups, especially women and girls, to protect, empower and take advantage of them. it reminds us that we need to use this momentum – and initiatives, resources, research, actions and discourses. They are also making a joint effort to monitor the actions of governments and companies and to impose the responsibility to launch the fundamental changes needed now. This is a gender equality, intersectional and human rights that prioritize people's well-being, participation in decision-making processes and access to basic services and resources, centrally for the responsibilities targeted at the local, national and global level, during and after the Covid-19 outbreak.
Finally, during a terrifying global crisis such as the Covid-19 outbreak, especially to political leadership, to both real leadership examples and failures, and therefore to societies experiencing multiple and intersecting human, economic, social, sanitary and political crises, We witness the need to re-evaluate what qualities we are looking for in leaders who are expected to guide the world after the epidemic, which is radically different from the pre-epidemic world. A series of gender experts and observers, comparing different national responses – and leadership styles – to the coronavirus crisis, is not the debt of female leaders in different countries such as Taiwan, New Zealand and Germany, and female heads of states in some Scandinavian countries, in times of crisis to empathize and diligently. points out that they emphasize that there is power. The success of the epidemic in limiting the worst excesses in their country is even more impressive, given that at the start of the epidemic, only 10 out of 152 elected presidents, and therefore only 7% of all global political leaders, were women. Compare this to the style of a group of male leaders who use the crisis around the world, perhaps the most striking example of Hungary, who use the crisis to speed up authoritarianism and undermine the principle of separation of powers, and resort to the war of blame rather than offering stable crisis management. This shows only what social scientists have previously confirmed at various levels, that is, there are some gender differences in leadership activity.
The Need for Humanitarian Leadership and Global Solidarity during COVID-19
The coronavirus pandemic is a systemic human development crisis, affecting individuals and societies in unprecedented ways. It is also generating new humanitarian needs.
According to UN estimates, half a billion people, or 8% of the world's population, could be pushed into destitution by the year's end, largely due to the pandemic. If so, then the fight against poverty would be set back 30 years. The International Rescue Committee said last week that the virus could cause 1bn infections and 3.2m deaths in 34 fragile states, including Afghanistan and Syria.
The fourth annual Global Report on Food Crises highlights Yemen, the Democratic Republic of the Congo, Afghanistan, Venezuela, Ethiopia, South Sudan, Sudan, Syria, Nigeria and Haiti among the countries most at risk of widespread famines caused by the coronavirus pandemic. According to World Food Programme estimates, the number suffering from hunger could rise from 135 million to more than 250 million.
The International Labour Organization reported last week that almost 1.6 billion informal economy workers (representing the most vulnerable in the labor market)out of a worldwide 2 billion and a global workforce of 3.3 billion are in immediate danger of having their livelihoods destroyed.
COVID-19 has underscored the importance of humanitarian leadership and global solidarity. On April 2, the United Nations General Assembly unanimously adopted a resolution, co-sponsored by 188 nations including Qatar, calling for "intensified international cooperation to contain, mitigate and defeat the pandemic, including by exchanging information, scientific knowledge and best practices and by applying the relevant guidelines recommended by the World Health Organization."
Solidarity is a matter of both morality and long-term vision. Failure to pass this test would leave deep psychological wounds in left-behind countries, paving the way for all manner of extremism and new crises—from pandemics to conflicts—that would threaten everyone. By rallying around science and solidarity today, we will sow the seeds for greater unity tomorrow.
The coronavirus does not respect borders. Nor does it discriminate. It brings into stark view the imperative for humanitarian leadership. This crisis has revealed variations in state capacity to contain the spread of the virus.
Many governments either lack adequate capacity to respond, or in some cases, the necessary political will to provide for their citizens. For example, the most developed countries – those in the very high human development category – have on average 55 hospital beds, over 30 physicians, and 81 nurses per 10,000 people, compared to 7 hospital beds, 2.5 physicians, and 6 nurses in a least developed country.
One can readily imagine that if the COVID-19 response has been dire in the developed countries, it is going to be infinitely more devastating for governments that have only a fraction of the financial and medical resources.
Despite the blockade, the State of Qatar stands out as one of the most actively involved in global humanitarian responses to the COVID-19 pandemic. Qatar has provided significant humanitarian aid to 20 countries so far, including assistance in the field of medical supplies, building field hospitals, and contributing USD 140 million to multilateral organizations working to develop vaccines or ensure the resilience of healthcare in other countries.
To date, Qatar has sent substantial aid to China, Iran, Palestine, Italy, Lebanon, Algeria, Tunisia, Nepal and Rwanda. In addition, the representation mission of the Qatar Red Crescent Society (QRCS) in Turkey has recently distributed supplementary food aid to around 110,000 families at internally displaced persons (IDPs) camps in Idlib and Aleppo Governorates, northern Syria.
In the age of COVID-19, protecting the most vulnerable among us is not just a moral imperative but also an urgent public health objective. The health of one is the health of all.