Philippines Growth to Remain Strong Despite Global Uncertainty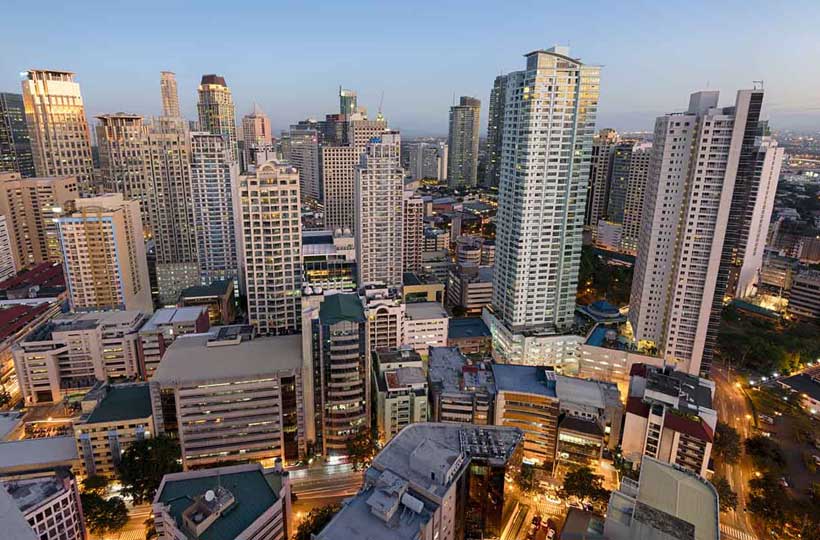 The World Bank maintains its 6.7 percent growth forecast for 2018 and 2019 despite rising global uncertainty. Considering recent economic data, the composition of expected growth was revised as compared to the April edition of the World Bank Philippines Economic Update.
Given recent fiscal trends, government consumption growth was revised upwards, while private consumption growth is expected to expand at 5.9 percent in 2018 and 6.2 percent in 2019.
Investment growth was slightly upgraded due to higher public capital outlays, including increased infrastructure spending. Overall, it is anticipated that real GDP growth will increase towards the end of 2018 and into the first half of 2019 with higher election-related public spending.
"The government's ability to carry out its investment spending agenda will determine if the Philippines can achieve its growth target of 6.5-7.5 percent over the medium term," said Birgit Hansl, World Bank Lead Economist for the Philippines. "In addition, higher private investment levels will be critical to sustain the economy's growth momentum as capacity constraints become more binding."
Exports, a key driver of growth for the Philippines economy, are projected to moderate in the coming years as global growth is expected to decelerate.
The World Bank's June 2018 Global Economic Prospects projected a gradual global slowdown over the next two years, predicated on moderately higher commodity prices, strong but gradually moderating global demand, and incremental tightening of global financing conditions. Uncertainty around global growth conditions has risen, with the possibility of trade and other policy shocks emerging from major economies.
ADB Invests $25 Million in Private Equity Fund to Help Small Businesses in Southeast Asia
The Asian Development Bank (ADB) signed an agreement to provide a $25 million equity investment to Exacta Asia Investment II, L. P. (Exacta II), a private equity fund, to provide much-needed investments for small and medium-sized enterprises (SMEs) in Southeast Asia.
"ADB's investment will help well-managed and middle-market SMEs in Southeast Asia to realize their growth plans, thereby driving employment, tax generation, skills transfer, and regional trade," said ADB Director for Private Sector Investment Funds and Special Initiatives Division Ms. Janette Hall. "Investing in Exacta II allows ADB to participate in Southeast Asia's continued economic growth while providing development benefits for people in the subregion."
ADB's support will allow Exacta II to invest growth equity into smaller firms—particularly those from Indonesia, Malaysia, Philippines, Singapore, Thailand, and Viet Nam—whose growth is driven by domestic consumption and export. This will help address the issue of low private equity penetration in Southeast Asia, which is crucial to create new jobs, drive economic growth, and encourage further investments in related sectors.
Exacta II, a private equity fund with a target capitalization of $250 million, intends to invest about $10 million to $40 million per transaction in some of Southeast Asia's SMEs and lower middle-market companies, particularly in the manufacturing, technology, and service sectors.
Suzhou Forum Calls for Faster Energy Transformation for Better Lives and Prosperity
Senior government officials, business leaders and key players in the global energy sector met today at the Third International Forum on Energy Transitions (IFET) in Suzhou, China. The international gathering, co-organized by the National Energy Administration of China, the International Renewable Energy Agency (IRENA), and the Jiangsu Provincial People's Government of China, is an important platform for dialogue and collaborative action on how to transform energy systems towards a sustainable, low-carbon and resilient energy future.
Over the last decade, renewables have brought disruptive change to the global energy landscape. Driven by rapid technological advances, enabling policy frameworks and plummeting costs, renewables have created unprecedented opportunities to rethink the way our energy systems operate. IFET aims to identify solutions to scale up the latest renewable energy innovations, particularly in end-use sectors, accelerate power sector transformation, increase renewable energy financing, and transform urban energy systems.
In his keynote remarks, IRENA Director-General Adnan Z. Amin stressed the need to take the global energy transformation to the next level by strengthening innovation, mobilizing investments and modernizing gird infrastructure. Accelerating renewables deployment is essential to tackle challenges such as climate change, sustainable development and meeting growing energy demand. The Director-General underlined that the energy transformation offers us vast socio-economic benefits in terms of powering sustainable growth, creating jobs and creating local value-added.
Leading the way on the energy transformation are those frontrunner countries, like China who, early on, recognised the potential opportunities in and are developing the policies, market mechanisms, and systems necessary to reorient their economies towards the high-tech industry and workforce of the future. As highlighted in IRENA's Corporate Sourcing Report, it is not only countries that are leading the way: companies in 75 countries actively sourced 465 terawatt hours of renewable energy in 2017, enough to power a country the size of France.
In his speech at the Sub-Forum on International Cooperation on Renewable Energy Industry Development, the Director-General also highlighted that international cooperation is needed to share lessons and experiences to overcoming challenges in transforming existing energy structures to low-carbon sustainable systems based on renewables and energy.
During his remarks at the Energy Future session, the Director-General identified five priority action areas to advance the energy transformation. These include: fostering a power sector that integrates higher shares of variable renewables and decarbonising end-use sectors, strengthening system-wide innovation, scaling up investment, ensuring equitable costs and benefits of the transition, and furthering international cooperation.
The previous conferences in 2015 and 2016 adopted the Suzhou Declaration and Consensus, respectively, which called for higher levels of ambition and decisive action to accelerate the energy transition.
IRENA also participated in the Belt and Road Energy Ministerial Conference taking place in Suzhou at the same time. Renewable energy has been identified as central to one of the initiative's key pillars as a means to build a sustainable energy future.
Scaling up climate finance in Asia-Pacific through Financial Centres for Sustainability
Financial Centres for Sustainability (FC4S) today launched its Asia-Pacific Centre, one of several important steps taken to scale up the financing required for climate action and sustainable development, at the 2nd meeting of the global network.
The new centre will be located in Shanghai Lujiazui Financial City, which will work with other cities in the Asia-Pacific region to promote the innovation and development of sustainable and green finance. Lujiazui is an international financial center with a high concentration of financial institutions, dynamic capital markets and a vast financial talent pool.
The most recent report of the Intergovernmental Panel on Climate Change (IPCC) concluded that an additional 1.5 per cent in global investment would be needed to hold global warming to 1.5 degrees Celsius. Mobilizing the world's financial centres will be crucial to achieving the system transition that the IPCC has recommended.
Lujiazui Financial City and Casablanca Financial City also signed an agreement to strengthen cooperation in sustainable finance, green finance and exchange of resources, while Lujiazui Financial City unveiled the Green Finance Integrated Development Platform, the first regional online green finance platform.
This platform provides a practical place to exchange information on green projects, capital and finance from home and abroad, enabling companies and institutions to match supply and demand, and integrate resources.
Meeting in Shanghai, the global network also appointed two co-chairs to provide strategic leadership: Pierre Ducret, board member of the Paris-based Finance for Tomorrow initiative and Kong Wei, chair of the Shanghai Green Finance Committee.
In addition, a new Wall Street Working Group on Sustainable Finance is being formed, and is considering joining the network to represent New York.
Quotes
"The IPCC report has shown more clearly than ever the need to mobilize the trillions for climate, and accelerating action is a priority for France,"  said Ducret. "I'm honoured to be appointed as a co-chair of the Financial Centres for Sustainability network – and view this as a great opportunity to strengthen international cooperation at a time of great uncertainty."
"Green finance is a national priority in China to develop a cleaner and more prosperous economy," said Kong Wei. " I feel privileged to take up the role of co-chair of the Network and will use this opportunity to promote practical measures that enable all financial centres to play their role in the transition that lies ahead."
Curtis Ravenel, Global Head of Sustainable Business & Finance, Bloomberg said: "To solve the climate challenge, we need more sustainable finance product innovation and scale across the U.S. and international capital markets. Along with the growing roster of global hubs that are part of the FC4S Network, Bloomberg is working with a number of financial institutions and others to explore the formation of a Wall Street Sustainable Finance working group to scale capital deployment aligned with the goals of the Paris Agreement."
Satya Tripathi, Assistant Secretary General, UN Environment said: "UN Environment works across the sustainability and finance agenda – and I see that the FC4S Network is having a significant impact on the international policy sphere. These moves will further consolidate the Network's leadership role."
Nick Robins, the founder of the FC4S network and Special Advisor on Sustainable Finance, UN Environment said: "We need financial centres to be fit for purpose in the rapid transition that lies ahead. With Pierre Ducret and Kong Wei as co-chairs, the network has the strategic leadership it needs for the next phase."