Philippines Growth to Remain Strong Despite Global Uncertainty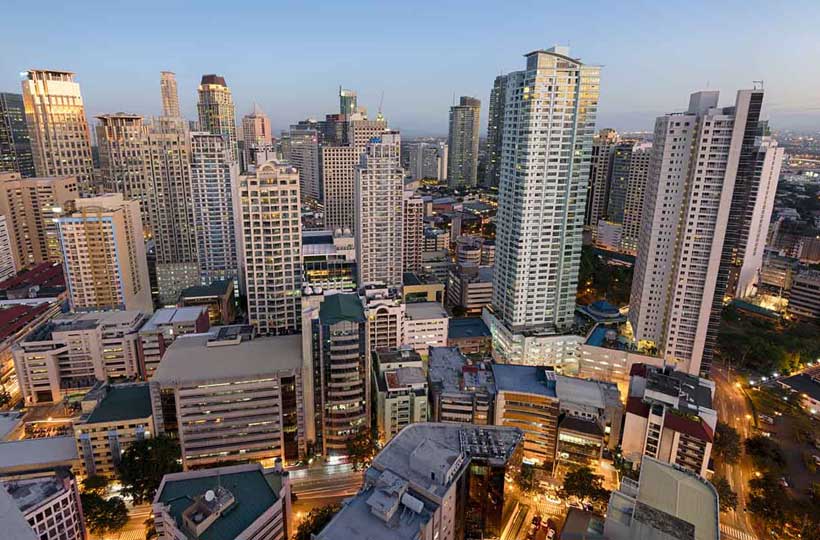 The World Bank maintains its 6.7 percent growth forecast for 2018 and 2019 despite rising global uncertainty. Considering recent economic data, the composition of expected growth was revised as compared to the April edition of the World Bank Philippines Economic Update.
Given recent fiscal trends, government consumption growth was revised upwards, while private consumption growth is expected to expand at 5.9 percent in 2018 and 6.2 percent in 2019.
Investment growth was slightly upgraded due to higher public capital outlays, including increased infrastructure spending. Overall, it is anticipated that real GDP growth will increase towards the end of 2018 and into the first half of 2019 with higher election-related public spending.
"The government's ability to carry out its investment spending agenda will determine if the Philippines can achieve its growth target of 6.5-7.5 percent over the medium term," said Birgit Hansl, World Bank Lead Economist for the Philippines. "In addition, higher private investment levels will be critical to sustain the economy's growth momentum as capacity constraints become more binding."
Exports, a key driver of growth for the Philippines economy, are projected to moderate in the coming years as global growth is expected to decelerate.
The World Bank's June 2018 Global Economic Prospects projected a gradual global slowdown over the next two years, predicated on moderately higher commodity prices, strong but gradually moderating global demand, and incremental tightening of global financing conditions. Uncertainty around global growth conditions has risen, with the possibility of trade and other policy shocks emerging from major economies.
Knowledge Exchange Program between World Bank and Parliamentarians of Nepal
Members of the Federal Parliament in Nepal and officials from the World Bank held consultations and development policy dialogue at a knowledge exchange program held today. Over 40 members of the Parliamentary Finance Committee and the Parliamentary Secretariat took part in the program.
"These engagements with the representatives of the people of Nepal are a key part of our role and responsibility as trusted partners in Nepal. They allow us to exchange ideas, and to better understand the vision of the Nepali people in reducing extreme poverty and boosting shared prosperity. It also allows us to share experiences on development narratives from the rest of the world." said Qimiao Fan, World Bank Country Director for Bangladesh, Bhutan and Nepal, "The country's path of nation-building and sustainable development relies on sound policies and institutions, and the Parliament is key in ensuring that these are both in place."
During the program supported by the World Bank and facilitated by the Parliament Secretariat, the Country Manager Faris H. Hadad-Zervos introduced the World Bank Group operations in Nepal, its instruments, country partnership framework and areas of development support. This was followed by a synopsis of the Bank's analysis of latest macroeconomic and development updates, presented by World Bank Senior Country Economist Kene Ezemenari. Xiaoping Wang and Rabin Shrestha, Senior Energy Specialists from the World Bank then presented on the current scenario of the power sector in Nepal.
"The program was a great opportunity to understand the World Bank Group operations and explore avenues of cooperation and support in the days to come," said Krishna Prasad Dahal, Chairperson of the Parliamentary Finance Committee, "Extensive sharing of data, information and practical knowledge will help pinpoint the direction of future policies and refine our responsibilities as lawmakers."
The World Bank is engaging the Nepali Parliament in various ways. Through the Integrated Public Financial Management (PFM) Project supported by the Multi-Donor Trust Fund (financed by Australia, Switzerland, DFID, EU, Norway and USAID), The World Bank is currently supporting the Parliament of Nepal through strengthening of the PFM capacity of technical staff in the Secretariat. Knowledge exchange opportunities will be provided to MPs within this program. Provincial Parliaments will also be progressively targeted since they can benefit from the expertise of the Federal Parliament to build their own.
Africa Industrialization Day 2018 celebrated in Côte d'Ivoiren
On the occasion of Africa Industrialization Day's (AID) worldwide celebrations, the United Nations Industrial Development Organization (UNIDO) and Côte d'Ivoire's Ministry of Trade, Industry and SME Promotion organized an event to discuss the importance of industrialization for the development of Africa with a particular focus on Côte d'Ivoire.
"Industrialization represents the best means to create more employment and to improve the living conditions of the population," said Souleymane Diarrassouba, Côte d'Ivoire's Minister of Trade, Industry and SME Promotion, during his welcome speech. "The government of Côte d'Ivoire, in collaboration with the financial and technical partners, is engaged in promoting the industrialization of the country."
After reading a Joint Statement of the African Union Commission, the United Nation Economic Commission for Africa and UNIDO on the occasion of the AID event held in Vienna, Tidiane Boye, UNIDO's Representative in Côte d'Ivoire, quoted UNIDO's Director General, LI Yong: "AID 2018 represents an important occasion to raise awareness of the importance of a concerted programmatic approach to the promotion of rapid and inclusive industrialization in Africa." Boye also paid tribute to H.E. Alassane Ouattara, President of the Republic of Côte d'Ivoire, for his engagement as Champion of the Third Industrial Development Decade for Africa.
The event was an opportunity to present the main findings of UNIDO's Industrial Development Report 2018 – which focuses on the importance of demand as a driver of industrial development – and perspectives on the development of the pharmaceutical global value chain in Africa.
Nicola Cantore, UNIDO Research and Industrial Policy Officer, pointed out that under the right set of conditions, the consumption of manufactures can set in motion a virtuous circle of industrial development – comprising income creation, demand diversification and massification of consumption – but that this virtuous circle often requires specific policy measures to attain socially inclusive or environmentally sustainable industrialization.
"For Côte d'Ivoire, a gap still needs to be filled in terms of increasing the share of manufacturing exports in total exports and the technological contents of exports, which are still too dependent on primary goods," Cantore said.
The social dimension of industrialization was well-captured by the presentation of Assane Coulibaly, UNIDO's Lead ECOWAS Coordinator for Pharmaceuticals GMP Roadmap Initiative, who explained how the development of local capabilities in the pharmaceutical industry is a key step to ensure affordability and availability of medicines essential to the development of an effective health system.
The event was attended by representatives of the government and the private sector.
World Bank Group Announces $50 billion over Five Years for Climate Adaptation and Resilience
The World Bank Group today launched its Action Plan on Climate Change Adaptation and Resilience. Under the plan, the World Bank Group will ramp up direct adaptation climate finance to reach $50 billion over FY21–25. This financing level—an average of $10 billion a year—is more than double what was achieved during FY15-18. The World Bank Group will also pilot new approaches to increasing private finance for adaptation and resilience.
"Our new plan will put climate resilience on an equal footing with our investment in a low carbon future for the first time. We do this because, simply put, the climate is changing so we must mitigate and adapt at the same time," said World Bank Chief Executive Officer Kristalina Georgieva. "We will ramp up our funding to help people build a more resilient future, especially the poorest and most vulnerable who are most affected."
The increase in adaptation financing will support activities that include:
Delivering higher quality forecasts, early warning systems and climate information services to better prepare 250 million people in at least 30 countries for climate risks;
Supporting 100 river basins with climate-informed management plans and/or improved river basin management governance;
Building more climate-responsive social protection systems; and
Supporting efforts in at least 20 countries to respond early to, and recover faster from, climate and disaster shocks through additional financial protection instruments.
In addition to boosting finance, the Plan will also support countries to mainstream approaches to systematically manage climate risks at every phase of policy planning, investment design, and implementation.
"This Action Plan is a welcome step from the World Bank," said Ban Ki-moon, former Secretary-General of the United Nations and co-chair of the Global Commission on Adaptation. "The world's poorest and most climate vulnerable countries stand to benefit from its increased finance and support for longer term policy change."
The Action Plan builds on the link between adaptation and development by promoting effective and early actions that also provide positive development outcomes. For example, investing in mangrove replanting may protect a local community against sea level rise and storm surges, while also creating new opportunities for eco-tourism and fisheries. Early and proactive adaptation and resilience-building actions are more cost-effective than addressing impacts after they occur.
The Action Plan also includes the development of a new rating system to create incentives for, and improve the tracking of, global progress on adaptation and resilience. The new system will be piloted by the World Bank in FY19-20 and rolled out to projects in relevant sectors by FY21.
The Action Plan on Climate Change Adaptation and Resilience forms part of the World Bank Group's 2025 Targets to Step Up Climate Action which were launched in December 2018, during the UN's COP24 in Poland.