Pakistani elections spotlight the country's contradictory policies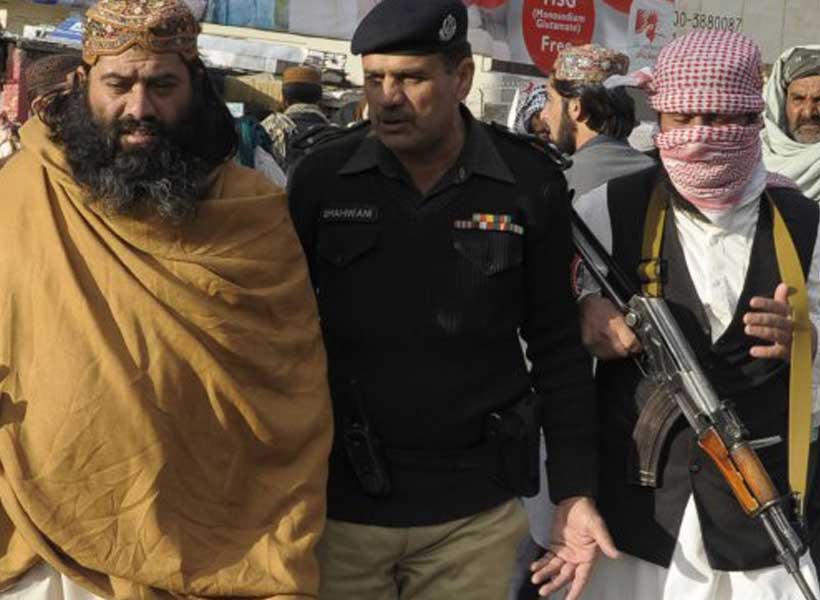 A virulently anti-Shiite, Saudi-backed candidate for parliament in Pakistan's July 25 election symbolizes the country's effort to reconcile contradictory policy objectives in an all but impossible attempt to keep domestic forces and foreign allies happy.
Ramzan Mengal's candidacy highlights Pakistan's convoluted relationship to Islamic militants at a time that the country risks being blacklisted by an international anti-money laundering and terrorism finance watchdog.
It also spotlights Pakistan's tightrope act in balancing relations with Middle Eastern arch rivals Saudi Arabia and Iran while trying to ensure security for the China Pakistan Economic Corridor (CPEC), at US$50 billion plus the crown jewel of China's infrastructure-driven Belt and Road initiative and its single largest investment.
Finally, it puts on display risks involved in China's backing of Pakistan's selective support of militants as well as the Pakistani military's strategy of trying to counter militancy by allowing some militants to enter the country's mainstream politics.
An Islamic scholar, Mr. Mengal heads the Balochistan chapter of Ahle Sunnat Wal Jammat (ASWJ), a banned successor to Sipah-e-Sahaba, an earlier outlawed group responsible for the death of a large number of Shiites in the past three decades.
Pakistan last month removed Muhammad Ahmed Ludhianvi, the head of Ahl-e-Sunnat from the Pakistani terrorism list, at the very moment that it was agreeing with the Financial Action Task Fore (FATF) on a plan to strengthen the country's anti-money laundering and terrorism finance regime that would keep it off the groups blacklist.
Pakistani Prime Minister Shahid Khaqan Abbasi met with Mr. Ludhianvi in recent days.
Military support for the participation of militants in elections was "a combination of keeping control over important national matters like security, defense and foreign policy, but also giving these former militant groups that have served the state a route into the mainstream where their energies can be utilized," a senior military official said.
Critics charge that integration is likely to fail. "Incorporating radical Islamist movements into formal political systems may have some benefits in theory… But the structural limitations in some Muslim countries with prominent radical groups make it unlikely that these groups will adopt such reforms, at least not anytime soon… While Islamabad wants to combat jihadist insurgents in Pakistan, it also wants to maintain influence over groups that are engaged in India and Afghanistan," said Kamran Bokhari, a well-known scholar of violent extremism.
Citing the example of a militant Egyptian group that formed a political party to participate in elections, Mr. Bokhari argued that "though such groups remain opposed to democracy in theory, they are willing to participate in electoral politics to enhance their influence over the state. Extremist groups thus become incorporated into existing institutions and try to push radical changes from within the system."
Speaking to Al Jazeera, Mr. Mengal was uninhibited about his relationship with Pakistan's security forces. "No restrictions at all. I have police security during the election campaign. When I take out a rally in my area, I telephone the police and am given guards for it.," he said. Mr. Mengal said of the 100 ASWJ operatives arrested in the last two years only five or six remained behind bars.
A frequent suspect in the killings of Hazara Shiites in Balochistan, Mr. Mengal led crowds in chanting "Kafir, kafir, Shia kafir (Infidels, infidels, Shiites are infidels)," but is now more cautious not to violate Pakistani laws on hate speech.
Pakistan's National Commission for Human Rights reported in May that 509 Hazaras had been killed since 2013.
Many of those killings are laid at the doorstep of Lashkar-e-Jhangvi, a violent group that split from Sipah/ASWJ but, according to a founding member of Sipah still has close ties to the mother organization. ASWJ denies that it is still linked to Lashkar-e-Jhangvi
Suicide bombers killed 129 people this month in an attack on a rally of the newly founded Balochistan Awami Party, widely seen as a military-backed group seeking to counter Baloch nationalists. The Islamic State as well as the Taliban claimed responsibility for the attack.
Mr Mengal was the alleged conduit in the past two years for large amounts of Saudi money that poured into militant madrassas or religious seminaries that dot Balochistan, the Pakistani province of Balochistan.
The funds, despite the fact that it was not clear whether they were government or private monies, and if they were private whether the donations had been tacitly authorized, were widely seen as creating building blocks for a possible Saudi effort to destabilize Iran by fomenting ethnic unrest among the Baloch on the Iranian side of the Pakistani border.
A potential Saudi effort, possibly backed by the United States, would complicate an already difficult security situation in Balochistan, home to the port of Gwadar, which is a key node in China's massive investment in Pakistan and has witnessed attacks on Chinese targets.
It would risk putting Saudi and Chinese interests at odds and upset Pakistan's applecart, built on efforts to pacify Balochistan while not allowing its longstanding, close ties to the kingdom to strain relations with its Iranian neighbour.
The Pakistani military's strategy of easing militants into the country's mainstream politics is also not without risks for China that in contrast to its South Asian ally has adopted an iron fist in dealing with dissent of its own, particularly in the troubled north-western province of Xinjiang where China has implemented extreme measures to counter Uyghur nationalism and militant Islam.
If successful, it would create an alternative approach to counterterrorism. If not, it would reflect poorly on China's selective shielding from United Nations designation as a global terrorist of a prominent Pakistani militant, Masood Azhar, a fighter in Afghanistan and an Islamic scholar who is believed to have been responsible for a 2016 attack on India's Pathankot Air Force Station.
Democracy in Disarray: India's Uphill Battle against an Escalating Surge of Anti-Democratic Sentiments
India has consistently bragged about being the world's largest democracy and having an ostensibly 'secular' outlook for many decades. The Nehruvian political ideology, which espoused the virtues of secularism as an important pillar of the Indian nation, served as the initial foundation for India's political landscape after gaining independence. India has significantly departed from its once-celebrated founding principles in modern times, with the RSS BJP dispensation now in power embracing a narrow ideology based on "Hindutva" ideals. Therefore, several well-known Western media outlets have recently expressed their concerns about this apparent change and the implications of India's ongoing democratic 'backslide'. Despite India's rise to one of the world's most rapidly expanding economies and its crucial role in U.S.-led efforts to balance China, it is difficult to ignore the concurrent rise in repressive measures aimed at stifling dissent within its borders.
Unfortunately, the international community has mostly held back from openly criticizing New Delhi in an effort to preserve a strategic alliance. Most foreign governments, with the exception of Beijing and Islamabad, view India as a crucial trading partner and are therefore reluctant to express their concerns. Even leaders of the Muslim world have kept their opinions on the plight of underprivileged Muslims in India relatively quiet. It is true that self-interest, rather than moral obligations, predominately drives international relations. However, New Delhi's significance to India's democratic fabric ensures that the country's deterioration of democratic standards remains a significant topic of discussion.
India frequently highlights its achievements, from the smooth operation of elections to the unwavering submission to civilian authority, and is proud to wear the title of "world's largest democracy". Additionally, programs like the Quadrilateral Security Dialogue (QUAD) and broader international cooperation aimed at confronting China are frequently presented as a joint effort by democratically inclined countries. In response to the stark reality of India's democratic erosion, many parties have expressed concern, particularly among Western observers. Therefore, economic and strategic concerns are frequently cited as the reason why the international community is reluctant to discuss this issue openly, but India's importance to its democratic credentials keeps discussions about its democratic trajectory ablaze.
On the other hand, the Indian authorities' escalating persecution of journalists and online critics due to their criticism of government policies and practices, as exemplified by their use of counterterrorism and sedition laws to prosecute them, represents a flagrant disregard for the basic right to freedom of expression. The Indian authorities must show respect for this fundamental human right, immediately release journalists who have been wrongfully detained on false or politically motivated charges as a result of their critical reporting, and stop systematic persecution of journalists and repression of independent media. India must be prepared for whatever may happen as the world continues to embrace it more and more. It is crucial to understand that New Delhi will feel more empowered to intensify its repressive crackdowns inside its borders the more leniency and immunity it receives.
The fact that the United States and India lack a formal treaty alliance must be acknowledged, although they have developed a comprehensive strategic partnership that spans diplomatic, defense, and developmental interests. However, the alignment of these interests suggests a significant change in their relationship since the Cold War ended. Three main factors are responsible for this transformation. First, after the communist model fell apart in 1991, India shifted its attention to the West by embracing globalization and market economics. Second, despite India's non-signatory status to the Non-Proliferation Treaty (NPT), the relations between the two countries have become closer as a result of India's emergence as a nuclear-armed power and the willingness to accept it into the international civil nuclear regime. Finally, China's emergence as a regional power with global ambitions forced reluctant leaders in New Delhi and Washington, D.C., to acknowledge the necessity of combining their efforts lest they individually suffer the consequences.
The consolidation of a Hindu-majoritarian political style, the excessive concentration of power within the executive branch and the ensuing erosion of independent institutions, and the repression of political dissent and press freedom are the three main areas of concern when evaluating India's regression in terms of democracy. While each of these issues is significant in and of itself, the presence of all of them together poses a serious threat to Indian democracy as a whole. The foundations of the U.S.-India strategic partnership, America's broader interests in the Indo-Pacific region, and international initiatives aimed at promoting democracy will all be jeopardized if India's democratic decline continues. This includes social stability and prosperity for more than a billion Indians.
Modi's State Visit to the US: Expansive Engagement
Prime Minister Narendra Modi has travelled to the United States several times since 2014, for bilateral and multilateral visits but from June 21 to 24 he will be on an official state visit to Washington DC. White House press secretary announced that "the President and the First Lady are looking forward to welcoming PM Modi for the official state visit on 22nd June. This will be an opportunity to reaffirm the deep and close partnership between US-India." Upon his arrival, Modi will receive an official welcome and hold bilateral meetings and delegation level talks. President Joe and First Lady Jill Biden will be hosting a state dinner in his honour. In a singular opportunity granted only to the closest allies of the United States, Modi will be addressing a joint session of the American Congress during his visit to the States.
It is noteworthy that a Democratic President is inviting the Indian Prime Minister for a White House state dinner, while a Republic Speaker has asked him to address the joint session of Congress, indicating bipartisan support for augmenting Indo-US ties.
State visits at the highest level of protocol are rare in the American system, and PM Modi is just the third state visitor during the Biden Presidency. Historically, Modi will be the third Indian leader ever invited for a state visit to the US, since those of President Radha Krishna 1963 and Prime Minister ManMohan Singh in 2009. During the state dinner hosted by President Obama for PM Singh, the two leaders spoke augustly about a "future that beckons all of us." Modi's state visit will also be one of the longest of any leader to the US. So in many ways this visit is a significant signalling of the prominence that the US accords to its relations with India. On the agenda are agreements on trade, defence and critical minerals and significant progression of the Indo-US defence partnership, with the signing of a joint production agreement.
Ahead of Modi's state visit, US Defence Secretary Lloyd Austin is in India on a two-day visit to explore ways to lay the groundwork for highly anticipated agreements on bilateral defence cooperation, especially in areas of transfer of critical technologies for co-development of military hardware.
With bilateral trade reaching a record-breaking $191 billion last year, U.S.-India Business Council (USIBC) will also be hosting the INDUS-X conference, and scheduled to be held over two days in Washington coinciding with Mr. Modi's visit.
Building Strategic Linkages over Two Decades:
After decades of intermittently frigid relations, Washington's ties with New Delhi have grown significantly closer over the past twenty years. trade and investment flows have grown alongside shared geostrategic interests and China's growing presence and assertiveness in South Asia and the Indian Ocean region is a concern for both. This rapprochement accelerated markedly after the Bush administration lifted the sanctions imposed after India's nuclear test, and the completion of the Civilian Nuclear Cooperation Initiative. Since Narendra Modi came to power almost a decade ago, security and economic links with the US have enhanced conspicuously, alongside deepening security cooperation like counterterrorism around shared interests limiting China's influence in the broader Indo-Pacific. President Barack Obama declared India a "major defence partner" and the Trump administration's growing concerns about China's regional assertiveness-including along the Sino-Indian border-cemented the U.S.-India security partnership. India was included alongside the United States, Australia, and Japan-as a counterweight to Chinese ambitions in the Quadrilateral Security Dialogue, or the 'Quad.'
New Delhi and Wasington signed COMCASA (Communications Compatibility and Security Agreement) in 2018 which provides for interoperability between the two militaries and provides for the sale of high-end technology from the US to India. This was followed by the BECA (Basic Exchange and Cooperation Agreement) agreement for sharing of high-end military technology, logistics and geospatial maps between the two countries. The pact provides Billions of dollars in American arms purchases were finalised by the Modi government though it did not accede to Trump's demands to stop purchasing the S-400 and other Russian military equipment.
Biden Seeks to Broaden Ties:
Advancing on these two decades of deepening strategic linkages the Biden administration has sought to further broaden the scope of the strategic partnership between the two countries and deepen Indian integration into a shared security architecture. With more robust military cooperation such as acceleration of joint military exercises, there has also been revival of the US-India Homeland Security Dialogue, which seeks to strengthen cooperation on cybersecurity, technology, and countering violent extremism. These security-oriented steps with steps have been complemented with initiatives such as the launching of a Clean Energy 2030 partnership, etc. Both leaders oversaw the launch of the India-US Initiative on Critical and Emerging Technology (ICET) during the Quad summit in May 2022. One of the most important results of the ICET was the commencement of negotiations on the General Electric (GE) deal to produce GE-F414 jet engines in India, complete with technology transfer. In February this year the historic deal between Boeing and Air India for the latter to buy more than 200 planes from the American plane manufacturer was announced. Air India is ordering 220 Boeing aircraft valued at $34 billion. The orders include 190 737 Max aircraft, 20 of Boeing's 787s, and 10 of its 777Xs. The purchase also includes customer options for an additional 50 737 MAXs and 20 of its 787s, totaling 290 aeroplanes for a total of $45.9 billion at list price. In a phone call both leaders discussed the importance of the US-India strategic technology partnership and committed to continue working together and in groups like the Quad to advance economic growth and expand cooperation on their shared priorities.
Deliverables of the Upcoming State visit:
The signing of the MoU with General Electric deal will be the biggest deliverable of Prime Minister Modi's State visit to the US. India's Aeronautical Development Agency (ADA) has selected 99 F414 GE fighter jet engines to power the Mk II version of the Tejas Light Combat Aircraft (LCA) for the Indian Air Force. GE was engaged by the Biden administration, and a proposal with Hindustan Aeronautics Limited (HAL) officials was arrived at. The agreement is to build GE-F414-INS6 engines that will power Tejas-Mk II Light Combat Aircraft (LCA) being built by HAL. The engine of the Mk II works at super high temperatures, is the maximum thrust model in the F-414 model, and includes state-of-the-art technology to meet India's demanding Air Force and Naval requirements. Although the final details of the agreement will only be clear once the MoU is signed, it is likely that the transfer of technology (ToT) and the percentage of locally manufactured components will exceed 60%, possibly reaching 75%.
Other deliverables include the go ahead New Delhi's plan to procure 30 MQ-9B armed drones at a cost of over $3 billion from US defence major General Atomics Aeronautical Systems Inc.
The US is already India's largest goods trading partner and the only major country with which India has a goods trade surplus. There is also tremendous excitement in the business community over the launch of the initiative INDUS-X, a platform for start-ups and enterprises from both countries to identify collaborations for high-tech innovations within the ambit of the Initiative on Critical and Emerging Technologies (iCET).
Given the kind of aspirations India has in terms of manufacturing, the US is a critical partner. The US has expressed on a number of occasions that it sees the rise of India to be in its interests. Both administrations have shown tremendous excitement for the "defence innovation bridge" of which the GE deal is just one element.
Communal Unrest in Manipur: A Test for Unity or Separate state
In the recent past, the Indian state of Manipur, located in the northeastern part of the country, has been grappling with rising communal tension that escalated into deadly violence, shaking the foundations of unity and harmony in this region.
The unrest began sometime around the first week of May 2023, leading to at least 30 individuals losing their lives by May 6th, with the death toll escalating to a reported 58 just a couple of days later. The exact genesis of this widespread violence remains shrouded in a complex tapestry of ethnic rivalries and socio-political dynamics, but the devastation left in its wake is undeniable and heart-rending.
At the heart of Manipur's violence was the destruction of buildings and vehicles, leaving many parts of the region looking like a war zone. In towns and villages across Manipur, houses were reduced to ashes, whereas neighboring properties remained untouched, a stark and horrifying testament to the selective, targeted nature of the violence.
While the immediate causes of this ethnic violence are likely diverse and intertwined with the region's complex history, it is clear that the situation reached a point of widespread crisis following a rally by indigenous groups. Yet, the specifics of what transpired at the rally that sparked the violence remain vague, an opaque point that begs further investigation.
In the aftermath of this violence, a significant part of the narrative has revolved around the region's future, with some calling for the creation of a separate state as a solution to these recurring clashes. However, this idea could fundamentally change the geopolitical and social landscape of the region.
While the idea of separation may seem like an attractive solution to some, it is vital to consider the underlying issues that lead to such violent conflicts. Socio-economic disparities, cultural misunderstandings, political marginalization, and historic grievances are all factors that can fuel ethnic tensions. Addressing these issues is paramount to the long-term safety of minority communities.
While the immediate damage from the violence is stark, the long-term impacts on the region are profound and multifaceted. The riots have torn apart communities, disrupted normal life, and created a climate of fear and uncertainty. As the violence forced many people, like Mamang Vaiphei, to flee their homes and hide. This mass displacement of people adds another layer to the crisis, as individuals and families are left homeless, with their lives uprooted.
Socially, the riots have caused a significant strain on inter-ethnic relations. The recent violence threatens to deepen divisions among these groups and foster an environment of hostility and mistrust. The collective trauma experienced by the people of Manipur is bound to have lasting effects on the social dynamics of the region.
Economically, the riots have led to immediate and potentially long-term disruption. Local businesses have likely been affected, leading to lost livelihoods and economic instability for many families. The need to rebuild physically damaged areas will require substantial resources, placing an additional financial burden on the state.
Politically, the unrest could lead to changes in local and perhaps even national politics. The response of the local government to the riots, as well as the perceived effectiveness of their efforts to maintain peace and protect citizens, will undoubtedly influence public opinion and potentially sway future elections. Furthermore, the riots have triggered calls for the creation of a separate state, a political move that could fundamentally reshape the region's geopolitical landscape.
Culturally, the violence disrupts the vibrant tapestry of Manipur's diverse communities. Each ethnic group in Manipur contributes to the region's cultural richness, and the riots threaten to overshadow this diversity with a narrative of division and conflict.
In this time of crisis, the people of Manipur, the Indian government, and the international community must work collaboratively to address the root causes of these tensions. The current situation should serve as a catalyst for serious discussions on ethnic relations, power sharing, and socio-economic disparities, as well as the region's political future.
The recent events in Manipur underscore the delicate balance of maintaining peace and coexistence in a diverse society. It is a poignant reminder of how quickly tensions can escalate to violence and how deeply that violence can impact communities. These incidents should serve not only as a sobering wake-up call but also as a rallying point for peace-building efforts that prioritize dialogue, understanding, and unity over division and conflict.
As the dust settles and the process of rebuilding begins, one can only hope that the events in Manipur serve as a catalyst for lasting change. It's a testament to the resilience of the human spirit that, even in the face of such adversity, there remains hope for a peaceful future.
The road to healing the wounds of communal violence is undoubtedly long and arduous, but it is a journey that the people of Manipur must undertake to secure a harmonious and stable future. The story of Manipur's unrest should be a lesson for us all about the importance of understanding, respect, and cooperation in a world growing increasingly diverse every day.