African development relies on education and literacy
Key to a successful education, literacy remains one of sub-Saharan Africa's top public priorities, now more than ever. Thanks to the progress achieved in recent years, book publishing is gaining more and more traction in African economies and cultures.
To underestimate the role of books, particularly in sub-Saharan Africa, would be to disregard the many issues surrounding this commonplace yet valuable item. Literacy not only allows children and adults to develop their imagination, but also facilitates learning in other areas of the educational system. By extension, literacy plays a role in expanding education, in training youth, in reducing inequality, and ultimately, in developing a nation.
These aspects sit at the heart of the Children of Africa Foundation, which I created in 1998 and preside over to this day. The foundation has worked tirelessly for 20 years to promote literacy and reading among our children. Today more than ever, amidst a rapidly growing population, it is crucial that we rely on books and all they offer to craft a better future. Towards this end, our ivorian and international partners provide an essential and valuable service. On May 2nd of this year, at the Embassy of the United States in Côte d'Ivoire, I received 1,500 books destined to expand the Foundation's Bibliobus collection. Several months earlier, the village of Smallburgh in Great Britain presented the Foundation with a new bus as part of a humanitarian project, baptized "Smallburgh 2 Abidjan". This new, very typically English bus is a great attraction for young and old alike, and a unique library resource centre for introducing our youth to the English language. I look forward to the benefits it will provide, as the english language has become an essential part of the professional world in this day and age.
The Foundation's Bibliobuses, today numbering nine, will serve to advance both reading and computer literacy even further throughout the Ivory Coast. To this end, we can also count on the support of players in the publishing industry, who came together for an international conference in Abidjan on January 25th of this year. This unprecedented event was held for the purpose of identifying solutions to promote a love of literacy among students, improve the quality of books, and ensure their availability to students.
In this way, going forward, the African publishing industry will be able to adapt to the different languages, cultures, and educational tools used throughout the continent. I commend the initiative of this gathering put together by the Association for the Development of Education in Africa (ADEA) and the United States Agency for International Development (USAID). Over twenty African countries were in attendance to rethink the role books can play in order to support education.
Quality education, a profitable investment
Education through reading is a challenge I've personally adopted. According to the most recent report by the French Development Agency (Agence Française de Développement, AFD) on sub-Saharan education, the number of students facing severe difficulties has significantly decreased over the last ten years in French-speaking African countries. From 1999 to 2016, the rate of literacy among 15-24-year-olds has actually increased from 67.6% to 75.5%, and that of adults from 54% to 60%. But there is much work still to be done for the majority of students to achieve a mastery of the basic reading and math skills crucial to pursuing a quality education.
Make no mistake; education has positive impacts on health, employment, social involvement and well being. The return on investment of higher literacy rates can also be seen in the social and economic development of countries through technical progress and innovation, corporate investment, health and safety, trust in public policies and institutions, and civil engagement. Numerous studies have shown that improved education goes hand-in-hand with economic growth.
But the impact literacy rates can have on economic growth relies more on a quality education than on the number of years spent receiving it. Guaranteeing the development of students' basic skills is one of the indisputable benefits of literacy, key to a successful education and starting life on the right foot. The Children of Africa Foundation endeavours to make this ambition possible through its educational programs. The more our children read, the more they will benefit from their studies, enabling them to become economically, socially and culturally well-rounded adults. And with them, in the long run, so will society at large.
'Full scale' humanitarian crisis unfolding in Ethiopia's Tigray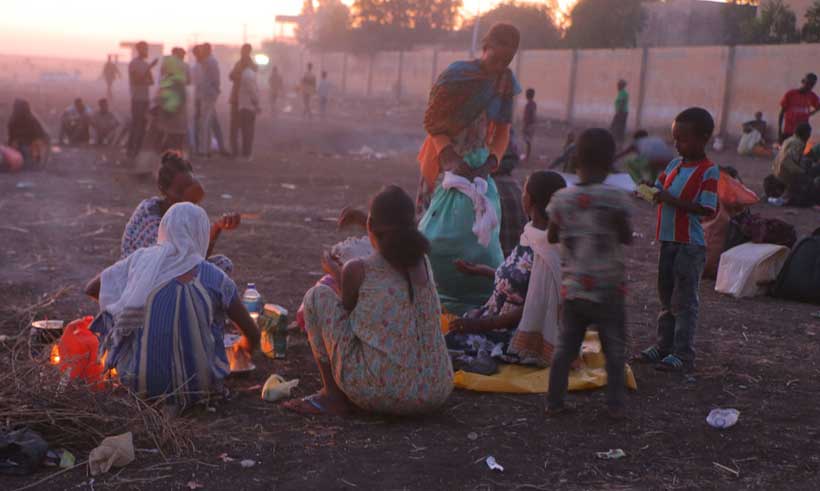 A "full-scale humanitarian crisis" is unfolding as thousands of refugees flee ongoing fighting in Ethiopia's Tigray region each day to seek safety in eastern Sudan, the UN refugee agency (UNHCR) reported on Tuesday.
More than 27,000 have now crossed into Sudan through crossing points in Kassala and Gedaref states, as well as a new location further south at Aderafi, where Ethiopian refugees started crossing over the weekend, according to UNHCR.
The scale of the influx is the worst that part of the country has seen in over 20 years, according to the agency.
"Women, men and children have been crossing the border at the rate of 4,000 per day since 10 November, rapidly overwhelming the humanitarian response capacity on the ground," said Babar Baloch, UNHCR spokesperson, briefing reporters in Geneva.
"Refugees fleeing the fighting continue to arrive exhausted from the long trek to safety, with few belongings", he added.
According to news reports, Ethiopian Prime Minister Abiy Ahmed, has indicated the military operation that was launched in response to the reported occupation of a Government military base by Tigrayan forces nearly two weeks ago, would continue, although he said it was now in its "final phase".
'Needs continue to grow'
UN agencies, along with relief partners have ramped up assistance – delivering food rations, hot meals and clean water, as well as setting up latrines and temporary shelters. They are also supporting the Sudanese Government in its response. But the needs continue to grow.
The UN World Food Programme (WFP) is also supporting other humanitarian workers in its response, providing fuel for vehicles and generators in remote locations. The UN Humanitarian Air Service, managed by WFP, has also increased flights from three times per week to daily flights for aid workers.
Since Saturday, UNHCR has relocated 2,500 refugees from the border to Um Raquba settlement site, in eastern Sudan. There is however, a "critical need" to identify more sites so that refugees can be relocated away from the border and can access assistance and services, said Mr. Baloch.
UNHCR has also issued an emergency fundraising appeal, through which people can help provide urgent, lifesaving assistance to refugees. Click here to make a donation
'On standby' in Tigray
Meanwhile in the Tigray region of Ethiopia itself, lack of electricity, telecommunications, fuel and cash, continue to severely hamper any humanitarian response, the UNHCR spokesperson said.
"After nearly two weeks of conflict, reports of larger numbers of internally displaced grow daily, while the lack of access to those in need, coupled with the inability to move in goods to the region, remain major impediments to providing assistance," he said.
UNHCR and partners are on standby to provide assistance to the displaced in Tigray, including basic items, when access and security allow.
The conflict is also a major ongoing concern for the Eritrean refugee population of nearly 100,000 in Tigray, who are reliant on assistance from UNHCR and partners.
"Potential for further displacement of refugees inside the country is increasingly a real possibility … The humanitarian situation as result of this crisis is growing rapidly" he warned, reiterating UNCHR's call for peace and urge all parties to respect the safety and security for all civilians in Tigray.
Russia to Build Naval Facility in Sudan
Emerging from the first Russia-Africa Summit held in Sochi a year ago, Russia will make one huge stride by establishing a naval facility in Sudan. This marks its maritime security presence in the Mediterranean and the Red Sea region. Sharing a northern border with Egypt, Sudan is located on the same strategic coastline along the Red Sea.
According to the executive order, the published document says "the proposal from the government of the Russian Federation to sign an agreement between the Russian Federation and the Republic of Sudan on creating a facility of the Navy of the Russian Federation in the territory of the Republic of Sudan be adopted."
It also authorizes "the Defense Ministry of Russia to sign the aforementioned agreement on behalf of the Russian Federation." The document stipulates that a maximum of four warships may stay at the naval logistics base, including "naval ships with the nuclear propulsion system on condition of observing nuclear and environmental safety norms."
Earlier, Prime Minister Mikhail Mishustin approved the draft agreement on establishing a naval logistics base in Sudan and gave instructions to submit the proposal to the president for signing. The draft agreement on the naval logistics facility was submitted by Russia's Defense Ministry, approved by the Foreign Ministry, the Supreme Court, the Prosecutor General's Office and the Investigative Committee of Russia and preliminary agreed with the Sudanese side.
As the draft agreement says, the Russian Navy's logistics facility in Sudan "meets the goals of maintaining peace and stability in the region, is defensive and is not aimed against other countries."
The signing of the document by the Russia president shows the positive results of negotiations, the possibility of constructing a naval base in the region, over the years with African countries along the Red Sea and in the Indian Ocean.
During a visit by then-President of Sudan Omar al-Bashir to Moscow in November 2017, agreements were reached on Russia's assistance in modernizing the Sudanese armed forces. Khartoum also said at the time it was interested in discussing the issue of using Red Sea bases with Moscow.
On the Red Sea and the Gulf of Aden, Russia had a naval base in Somalia during the Soviet days. Currently, Djibouti hosts Chinese and American naval bases. China's military base in Djibouti was set up to support five mission areas. India is another Asian nation that has increased its naval presence in Africa. In order to protect its commercial sea-lanes from piracy, it has established a network of military facilities across the Indian Ocean.
Will South Sudan follow its northern neighbour's lead?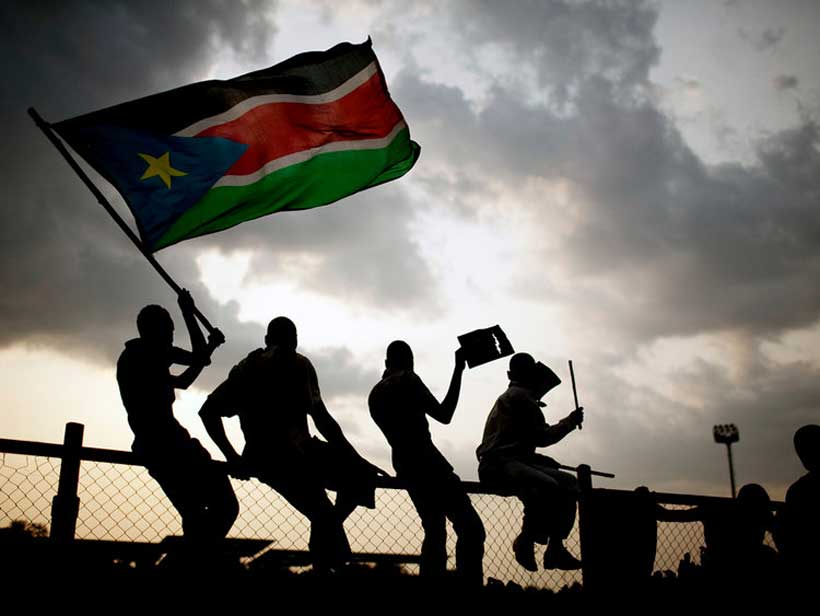 As the world watches to see whether President Trump accepts the US election results, few have noticed thatcivil war is looming in Ethiopia, after Prime Minister Abiy Ahmed announced that he was sending troops to the Tigray province. This imperils not only Africa's second most populous state but its neighbours, Sudan and South Sudan, as well.
Sudan has had a good run recently and is in a better position to weather any regional conflict. In a surprise movelast month, President Trump announced Sudan's removal from the US State Sponsors of Terrorism List (SST)in exchange for normalising relations with Israel. The US is understood to have sweetened the deal with a raft of economic and political incentives, including humanitarian assistance and high-level trade delegations. It would also support Sudan in its discussions with international finance institutions on economic and debt relief.
Since the toppling of President Bashir in 2019, the new transitional government, led by Prime Minister Hamdok, has focused on reviving Sudan's economy and managing its $60bn debt burden. Hamdok faces a severe economic crisis, aggravated by the Covid-19 pandemic, high inflation and the worst flooding in decades, that has affected more than 800,000 people and destroyed homes and large tracts of farmland just before the harvest. Food, bread and medicine are in short supply.
Thesanctions removal means that Sudan can now expect substantial assistance from the International Monetary Fund and the World Bankand unlock investment into its fledgling economy.
This is good news for Sudan. But where does it leave its neighbour, South Sudan?
The international community had high hopes for South Sudan when it announced independence in 2011. But its optimism was misplaced. It never understood the Sudanese conflict that began with British colonialism and erupted after the British left in 1956. It wasn't just a war between the Government of Sudan and the southern Sudanese rebels. Nor was it a fight between the Islamic North and the Christian South. It was a fight over resources and power.
South Sudan continues to fight. After its first post-independence civil war in 2013 and its endless cycle of violence and retribution, South Sudan is now as unstable as it was before it seceded from Sudan. To accommodate the different factions and keep old military men in power, the South Sudanese government and bureaucracy is peopled with those loyal to the former rebels.
Few have the skills needed to manage the country properly. They have squandered their oil opportunity, through mismanagement and corruption. With falling oil growth demand, oil is unlikely to remaina sustainable revenue source. This will challenge the South Sudanese economy which is 90% reliant on oil.
South Sudan is also facing multiple sanctions. In 2014, the international communityimposed travel bans and asset freezes, as well as an arms embargo. In 2018, the EU designated sanctions against individuals involved in serious human rights violations, alarmed by "the outbreak of a destructive conflict between the Government of South Sudan and opposition forces in December 2013." Most recently, the US added First Vice President of South Sudan, Taban Deng Gai to its Global Magnitsky sanctions list for his involvement in the disappearance and deaths of human rights lawyer Samuel Dong Luak and SPLM-IO member Aggrey Idry.
If US foreign policy towards Sudan was driven by religious and ideological interests in the 1990s and 2000s, what we are now seeing is a shift to transactional diplomacy. There is no reason to think that President Biden would change course.
South Sudan is watching closely. It may be why it has instructed a US lobbying firm to allegedly lobby for their own sanctions removal. It is also why it welcomed a peace deal between Sudan and five rebel groups in September, paving the way for increased oil export cooperation with its neighbour.
But stability in the youngest African state is fragile. Even with a recently signed peace agreement between former foes, President Kiir and Vice-President Machar, violence is always lurking. South Sudan is plagued with the same environmental challenges of flooding and poor harvests. The fighting in Ethiopia will not help.
As South Sudan looks to the North, it will see a New Sudan, unshackled by the weight of its history and benefitting from international goodwill. Will this encourage South Sudan to look forward instead of back? Or will it unleash demons from the past?
Let's hope that the international community pulls itself away from Trump's horror show and starts paying attention to East Africa. It may be a long winter.