CPEC: Cause or remedy to Pakistan's debt dilemma?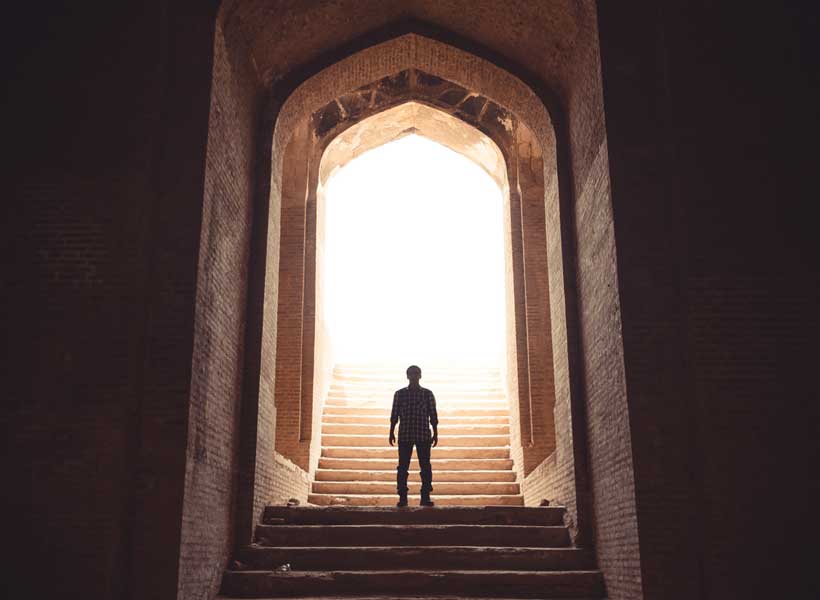 New times, Similar woes
Pakistan's most recent debt and balance of payment crises have come to highlight yet again the continuing fragility of its economic and financial situation. Even despite a considerably improved security situation and a significant rise in its GDP growth rate, Pakistan's current account deficit over the last fiscal year has neared the $16bn mark reducing its Forex reserves by nearly 40pc. This will likely further exacerbate public debt, which currently stands at a staggering 70% of GDP. Add to that the political upheaval of the current  election season; the past few year's narrative of Pakistan emerging  as a key developing market stands in all out jeopardy, as investors both at home and abroad watch with increasing trepidation.
This bodes ominously for the widely publicized China Pakistan Economic Corridor (CPEC), which has over the last few years dominated economic discourse within the country. Having become increasingly intertwined within Pakistan' politico-economic framework, CPEC's detractors and supporters both at home and abroad have hotly debated whether CPEC itself is the cause, or remedy to much of the country's economic and financial troubles.
Warnings of an impending Debt trap
For instance, the widening current account deficit over the last few years has been continually attributed to the huge import costs of machinery and related building materials for CPEC projects currently underway. This was highlighted by the government as necessary given their stance that importing such capital goods was essential to the long-term restructuring and development of the country. This was also the reason used to justify the rampant borrowing undertaken by the government. By issuing sovereign bonds and taking on expensive commercial loans, the government in effect borrowed more in its attempt to curtail dwindling Forex reserves; reserves that were, and are still crucially needed to meet the ever widening current account deficit.
In a similar vein, critics both in and outside of Pakistan have pointed out the potential of CPEC turning into a 'debt trap' for a structurally and financially weak Pakistan. Parallels are often drawn against the Sri Lankan experience of having China fund and build the Hambantota sea port only to have it included as part of a debt-for-equity swap, when low revenues and high liabilities left it unfeasible for the Sri Lankan government to own and operate it. The massive liabilities being incurred on behalf of CPEC projects are often compared to this example.
This is especially true considering Pakistan's increasing reliance on both public and private Chinese banks for financing CPEC related projects. This over-reliance on Chinese funding has in fact extended beyond CPEC projects with the Chinese government repeatedly offering small bailouts to the Pakistani government. The most recent one being the $1 billion emergency loan released at the end of June to help cover Pakistan's unsustainable import bill for the next few months.  Thus as CPEC's detractors have pointed out, there is certainly a growing dependency on Chinese funds that can in turn be used as leverage against Pakistan on the geo-political front.
Age-old cycles of debt induced poverty
On the other hand, despite criticisms identifying CPEC as a potential threat to Pakistan's politico-economic autonomy, it is extremely difficult to argue that the Pakistani economy would be any better off without CPEC. Owing to deep seeded politics and decades old economic structural failings, Pakistan has been unable to mount the sort of economic turnaround seen in the other post-colonial yet newly industrialized Nations of Asia.  This is in spite of the comparisons tinged with nostalgic 'what ifs', which are often drawn against the economies of the East Asian tigers and even China for that matter.
Yet, there has been little if any effort to emulate the export led growth strategies of the above countries backed by a strong industrial and manufacturing sector. In fact, both exports and manufacturing have instead declined over the last few years, serving as the most glaring examples of the Pakistani economy's structural failings. Moving beyond short term measures of financing the deficit through loans and bailout programs, expanding the country's exports is in fact the only viable and sustainable solution to the country's widening Current Account deficit.
This is in contrast to prevailing policy measures that have continued to relinquish the country's politico-economic autonomy to its creditors. The only difference being that policy makers, in light of deteriorating relations with the US over the last few years, have preferred to slowly substitute China for the Bretton Woods institutions as its major source of credit. As has been for decades, the economy's reliance on external funding remains the same even in light of dramatic shifts in the global political economy.
Still, even amidst mounting public debt and new credit lines from Chinese sources, Chinese officials stationed in Islamabad have gone to great lengths to point out that, out of the $19 billion used to finance CPEC projects so far, only 31.6% has comprised of loans to the government in the form of preferential buyer credit. The rest of the financing has been doled out in the form of aid, interest free loans and loans secured by private investors from commercial banks, all of which are mostly outside of Pakistan's debt servicing obligations. Taking into account both ongoing and completed early harvest projects, the same officials have placed the overall burden of CPEC projects at around 10% of the country's overall debt servicing obligations. They too point out that the primary factor behind Pakistan's worsening fiscal and external accounts is more due to its economy's inherent structural limitations and challenges; the same challenges that have plagued Pakistan and the surrounding region for decades.  They argue that it is overcoming these very limitations and challenges that CPEC as a part of the overall vision of the Belt & Road initiative aims to address over the long run in a holistic, sustainable manner.
Of Grand visions and dreams
Coming back to Pakistan' gaping debt crisis in relation to CPEC, it is unlikely that debt under CPEC has played a major role in bringing the economy to its present position. Despite being a slave to geo-political tensions, Pakistan's economy has suffered more from years of mismanagement and structural failings that have moved beyond the security dynamics of the South Asian region.
What CPEC instead does, is offer in concrete terms, a viable chance for the country to prioritize its economy as the basis for its power and influence within the region, in the same way China has done at a global level.  It offers perhaps the only realistic chance for Pakistan to move beyond its Agrarian focus and develop a robust manufacturing sector to help add greater value to its exports. By successfully leveraging the massive investments in energy, transport and communications infrastructure as well as the financial opportunities under corresponding SEZs, Pakistan can use CPEC as an opportunity to break free of its present structural limitations that have so far reinforced the ensuing cycles of debt and poverty.
This however, is only possible if the underlying, decades-old problems of the present debt crisis are correctly identified and remedied in accordance with a sustainable long-term approach. While all of this is unlikely to materialize overnight, policymakers and administrators overseeing CPEC need to re-prioritize the development of long-term sources of revenue, as opposed to the short-term sources of credit that have come to characterize CPEC in day to day politico-economic discourse. If not, then the entire CPEC initiative is reduced to being just another excuse to borrow more funds to keep the economy afloat. This serves neither Pakistani nor Chinese interests in the long run.
Rethinking "Naya" Pakistan
"We (Pakistan) will eat grass, even go hungry, but we will get one of our own (Atom bomb), We have no other choice!" said ZA Bhutto, the then President of Pakistan. Almost 55 years have passed since then and Pakistan now, is on the verge of getting a title of 'a failing nation'. The whole journey of this nation is full of ups and downs. Prime Minister Imran Khan came into power by promising to create a "Naya Pakistan", however almost 2 years have passed and there is no sign of any major development in the country. From the last two decades, Pakistan is being labelled as the failed nation and has suffered bankruptcy along with bad governance-related issues. Although having an alliance with U.S.A (earlier) and now with China has helped the nation to overcome these Situations but nothing major can be pointed out. The current Prime Minister Imran Khan followed the same modus operandi of any other political party, i.e. to criticize the previous governments for the economic downturn and didn't achieve anything significant in the process of reviving Pakistan's economy. The economic downturn can be seen with the multiplicity of other factors such as the low foreign exchange reserves, low exports and high inflation. During his election rallies, PM Imran Khan promised to put the nation on the path of development and even expressed his views to promote the relations with India. However, during his tenure, the relations with India has only worsened. From domestic affairs to international affairs, the involvement of the Pakistani Army in the policymaking has increased in recent years. Gopalaswami Parthasarathy once said that "Every country has an army but in Pakistan, an army has a country", this very simple statement shows the deep involvement of the Pakistani army in the domestic issues.
Let's discuss the major challenges of Pakistan has facing now
Economic Challenges
India and Pakistan went different ways when India got independence from Britishers. However, the countries suffered the same fate in the early years with their same socio-economic conditions; with nearly half of the population under poverty. Both nations shared the same economic challenges but where one side India's gradual economic development attracted foreign investors, Pakistan's involvement in the Afghan war, the emergence of religious parties and domination of army in domestic affairs made Pakistan's economic development arduous. From 1988, Pakistan has sought assistance from the IMF more than 10 times, which indicates its bad economic policies and planning. Pakistan has always shared its GDP's lion share to its Army and nuclear programs, unfortunately, this made Pakistan's economic planning incompetent. According to the budget of the fiscal year 2019-20 of Pakistan, all the major economic indicators have shown a downward movement like the growth indicator went down almost by 50% from 6.2 % to 3.3 % and even the inflation indicator is expected to go down by 13%. These figures are all-time low in the last 10 years and the recent bailout package worth $ 6 billion from IMF needs strong political will power in policymaking.
Religious Minorities
The Constitution of Pakistan guarantees "fundamental rights, including equality of status, of opportunity and before the law, social, economic and political justice, and freedom of thought, expression, belief, faith, worship and association, subject to the law and public morality" to its citizens. Many years have passed but none of these rights were ever given to the minorities of Pakistan. In 2018, Imran Khan promised that "PTI will protect the civil, social and religious rights of minorities; their places of worship, property and institutions as laid down in the Constitution." But according to the USCIRF 2020 report, the continuous negative trends show the systematic enforcement of blasphemy and anti-Ahmadiyya laws, and authorities' failure to address forced conversions of religious minorities—including Hindus, Christians, and Sikhs—to Islam, indicating the severely restricted freedom of religion or belief. Pakistan has a rich culture because of the different religious communities but the increasing persecution and atrocities cases on the minorities shows the worrisome disparity in the society. In 2019, a Hindu veterinarian has been charged with the blasphemy against Islam and protestors even burned down the shops of many Hindu shop owners. Increasing extremism and intolerance towards minorities in Pakistan is one of the major concerns for international organisations. In the same report of USCIRF mentioned that around 80 people were imprisoned for blasphemy, and half of them are facing the life sentence or death. This law has been used as the major tool for hardliners to marginalize the minority communities and over 70 people had been lynched to death in Pakistan on blasphemy charges since 1990. All these cases raise the questions on the current government and its efforts to promote a safe society.
Judicial Corruption
"All the rights secured to the citizens under the Constitution are worth nothing, and a mere bubble, except guaranteed to them by an independent and virtuous Judiciary." Said Andrew Jackson.
Having an independent judiciary system is one of the most important pillars for any democratic nation but in the case of Pakistan, it's just another tool for oppression and abuse of power. Recently Pakistan got 120th rank in the rule of law 2020 index out of 128 countries, the three major indicators went down negative. In 2019, a video went viral in which a NAB judge was discussing how he convicted the former prime minister of Pakistan Nawaz Sharif for owning unexplained properties in London, delivered his decision under coercion. Since 1973, Armed forces targeted the independence of the judiciary to manipulate the decisions in their favour. In 2018, Islamabad high court judge was sacked for accusing the ISI as he said that country's intelligence agency was manipulating the judicial proceedings to get the favourable decisions. This was not the first time where the involvement of ISIS undermined the independence of the judiciary system of this nation. Unfortunately, this was the case that happened during the making of so-called Naya Pakistan of Imran Khan.
Way forward
These are not the only areas where Pakistan is suffering but even the corrupt bureaucratic system and bad foreign policy choices put the country on the path to isolation in the international arena. The continuous obsession over Kashmir and growing extremism in the country can be seen in the policymaking process. People of Pakistan need to rethink about the idea of "Naya Pakistan" and the constant military involvement in their domestic affairs. Though PM Imran khan has tried to make some positive efforts towards religious minorities but he has failed to bring out any major changes in the society. As the Pakistani economy is already struggling, the recent COVID outbreak will soon put the nation on the ventilator support. One can decipher that the Imran Khan government will soon be facing major challenges in front of him and the only way forward would be taking difficult decisions such as to reform the existing economic and foreign policy.
Independence and Beyond: The Indian Subcontinent
As Mr. Lincoln might have said …three-score and thirteen years ago the Indian subcontinent gained independence (August 14/15, 1947) from the British — although Indians were even then substantially running the country. The Indian Civil Service and its administrators, the police and the military were all Indian, as were many members of the Viceroy's council — the viceroy as the British government's representative having ultimate say. Thus the day-to-day running of the country was essentially being managed by Indians themselves.
The Hindu nationalist ideas of the Narendra Modi government are uniquely (and mistakenly) revanchist for Hindus were involved in government during the Mughal era. A proud country treasures its history; not Mr. Modi's BJP Party. It and its goons instigated mobs and participated in the destruction of the Babri Mosque, where last week Mr. Modi was at a ceremony marking the beginning of construction of a Hindu temple on the Mosque site, believed by some Hindus to be the birthplace of the god Rama.
Introduced in the epic Ramayana, he is its central figure, and while it is mentioned he was born in Ayodhya, nowhere does it say where in Ayodhya. The epic also features a monkey king Hanuman and a monkey army that helped Rama in the story. Beliefs are beliefs and if all of this clashes with modern rationality just consider some of the ardent beliefs of other religions.
Of course a harmonious solution for the site might have opted for the structure to be either utilized by both religions or moved to a nearby location.
If religious structures offend, why not convert them for your own use? That is precisely what President Erdogan has done — in the process turning Turkey's secular tradition upside down, In fact, he led the first Friday prayers at Hagia Sophia, a mosque now by Erdogan edict that was the former Byzantine cathedral museum and a popular tourist site in Istanbul. Modern Turkey's secular founder Kamal Ataturk is probably turning over in his grave.
No such luck for the early 16th century Babri mosque, it was razed to the ground, a signal to Indian minority religions (Buddhists, Christians, Jains, Muslims, Parsis, Sikhs, even atheists and humanists) of the primacy of Hinduism. The ones who strived so long and hard for India's independence, namely the secular Fabian socialist Nehru and the inclusive Gandhi would be doing the same as Ataturk, had they not been cremated.
With all its conflicts, any wonder that India hovers precariously near the bottom of the World Happiness Index, as does Delhi as one of the world's least happy cities — about as nice to live in as Gaza. If Pakistan (number 66 near Japan at 62) and its cities are much higher in the Happiness Index, it has its own problems … like the disappearance of activists. The latest, a human rights activist (Idris Khattak) turned up after three months without a word to the families from the security agencies holding him. Some are not so lucky — they never turn up. Moreover, religious extremism has spawned anti-blasphemy laws that border on censorship and serve as a gag on free speech. The founder of the country was Mohammed Ali Jinnah, an accomplished lawyer who had practised before the Privy Council. A defender of democratic principles and the rule of law, suave, suited by Henry Poole of Savile Row and partial to a whisky before dinner, he would be appalled.
Bangladesh the perennial disaster area is now suffering the triple whammy of its usual flooding, plus the new covid-19 and the consequent lost livelihoods. It is at number 107 on the World Happiness Index, much happier than India ranked 144 and now one of the worst places to live in the world.
In the age of management consultants, experts, specialists and private equity companies with special expertise in turnarounds, perhaps India (perhaps the subcontinent as a whole) could do worse than invite the British back and pay them to run the place. At the very least, it is likely to make life bearable in Kashmir.
Pakistan's Independence Day: Time for soul searching
Fanatic Hindus in Indian National Congress thought that creation of separate homeland for the Muslim in undivided India is impossible. Fanatic Hindus in Indian National Congress thought that Pakistan would, at best, be a still-born baby.
Even Nehru, an outwardly liberal leader said, 'I shall not have that carbuncle on my back'(D. H. Bhutani, The Future of Pakistan , page 14). Yet, Pakistan came into being. It proved its viability despite severe politico-economic jolts in post-independence period. Stanley Wolpert paid tributes to the Quaid in following words, "Few individual significantly alter the course of history. Few still modify the map of the world. Hardly anyone could be credited with creating a nation State. Muhammad All Jinnah did all three". Despite lapse of decades, India still has to reconcile with Pakistan, as a reality.
Unmitigated rancour: The Quaid wantedindia and Pakistan to o live in peace after independence. But, India remained at daggers drawn. In his Will and Testament he bequeathed a part of his fortune to educational institutions in Aligarh, Bombay and Delhi. He never changed his will as he hoped to visit India again.
The 1916 Lucknow Pact was acknowledged as a pillar of Hindu-Muslim friendship. However, Motilal Nehru, at the behest of the fanatic Hindus, shattered the spirit of peaceful coexistence by formulating his Nehru Report (1928). Jaswant Singh, in his book, Jinnah: India, Partition, and Independence reveals that Jinnah shelved the idea of independent Pakistan by putting his signature to the Cabinet Mission's recommendations. This Mission envisaged keeping India undivided for ten years. The constituent assemblies were to consider the question of division after 10 years. When Congress refused to accept the recommendations of the Cabinet Mission, the British government decided to divide India.
Ayesha Jalal in his paper Why Jinnah Matters (Meleeha Lodhi, edited papers, `Pakistan: Beyond the Crisis State, pp. 33-34 ) recalls `Just before his own death, Jinnah proposed a joint defence with India as the Cold War started to shape the world and the two power blocs began to form.
In marked contrast to Jinnah's pacifist attitude, when Jinnah left India on August 7, 1947, Vallabhai Patel said, 'The poison had been removed from the body of India'. But, the Quaid said, 'The past has been buried and let us start afresh as two independent sovereign States'.
Points to Ponder
India's belligerence: :India is arming itself to the hilt to harm Pakistan. Here, no-one is lynched or burnt alive for eating beef, imprisoned for voicing dissent on social media, or shouting a slogan. Yogi Adityanath of India's Uttar Pradesh state equated cows with human beings (Tribune , July 25, 2018). Justice Mahesh Chandra Sharma of Rajasthan High Court told reporters (May 31, 2018) `All doctors are frauds and we could have all been cured of diseases with nothing more than cow's milk.' He `urged the Centre to declare cow as India's national animal and recommended life imprisonment for cow slaughter'. He hypothesized `cow inhales and exhales oxygen', and `a peacock is a lifelong celibate like Krishna'.
A democracy, not a theocracyIn a broadcast addressed to the people of the USA (February 1948), the Quaid said, 'In any case Pakistan is not going to be a theocratic State to be ruled by priests with a divine mission. We have many non-Muslims _Hindus, Christians, and Parsees _ but they are all Pakistanis. They will enjoy the same rights and privileges as any other citizen and will play their rightful part in the affairs of Pakistan' (Maleeha Lodhi (ed.), Pakistan: Beyond the Crisis State).
When an over-ebullient admirer addressed him as `Maulana Jinnah', he snubbed him. Jinnah retorted, 'I am not a Maulana, just plain Mr. Jinnah'. About minorities, the Quaid often reminded Muslim zealots 'Our own history and our and our Prophet(PBUH) have given the clearest proof that non-Muslims have been treated not only justly and fairly but generously. He added, 'I am going to constitute myself the Protector-general of the Hindu minority in Pakistan'. He joined Christmas celebrations in December 1947 as a guest. In his first seven-member Cabinet, he included a Hindu. Quaid participated in Christmas celebrations in December 1947 as a guest of the Christian community. He declared: 'I am going to constitute myself the Protector General of Hindu minority in Pakistan'.
The following extracts from the Quaid's speeches and statements as Governor General of Pakistan reflect his vision: "You are free; you are free to go to your temples, you are free to go to your mosques, or to any other place of worship in this state of Pakistan…you may belong to any religion, caste or creed that has nothing to do with the business of the State…".
A. K. Brohi, in his The Fundamental Law of Pakistan, argues that Pakistan is an Islamic state, but not a theocracy.
Mixing religion with politics: Our Constitution has a long list of Islamic rights. But they are circumscribed the proviso that they are not enforceable through courts. Our law of evidence lays down conditions to qualify as a competent witness. But, a proviso makes any witness acceptable if a competent one is not available.
Pro-Rich democracy: In his study of political systems (oligarchy, monarchy, etc.), Aristotle concluded demokratia was probably the best system. The problem that bothered him was that the majority of free people (then excluding women and slaves) would use their brute voting power to introduce pro-poor legislation like taking away property from the rich. During Aristotelian age there was only one house, a unicameral legislature. Aristotle too was a man of means. His household had slaves.
Aristotle suggested that we reduce income inequalities so that have-not representatives of the poor people were not tempted to prowl upon haves' property. Like Aristotle, American founding fathers were unnerved by spectre of `rule of the proletariat'.
American founding father James Maddison harboured similar concerns. He feared `if freemen had democracy, then the poor farmers would insist on taking property from the rich' via land reforms (Noam Chomsky, Power Systems, p 84). The fear was addressed by creating a senate (US) or a house of lords (Britain) as antidotes against legislative vulgarities of house of representative or a house of commons., a house of peoples (lok sabha) vs. council of states (rajya sabha) in India, and so on.
Mafias: William A. Welsh says, `The rise of democracy has signaled the decline of elites (Leaders and Elites, p.1). Not true of Pakistan? Here talent rusts and mafias prevail. We see mafias all around, in media, politics, justice, education and health-care.
Why democracy is flawed? Democracy in Pakistan failed to deliver the goods as it ignored 'sine qua nons' of Aristotelian demokratia. The SQNs are honesty, merit, nationalism, spirit of sacrifice, corruption-free public services, across-the-board military-civil accountability, truthfulness and welfare of the masses.
The demokratia envisions opportunities of political participation for larger proportions of the population and across-the-board accountability. Aristotle would rejoice in the grave to see both, Pakistan's National Assembly and the Senate, being populated by the rich. One member defiantly wears Louis Moinet `Meteoris' wrist-watch, worth about Rs. 460m. Another, with a capacity to shut down the whole country, lives in a 30-kanal house (his divorced wife denies having gifted it). They never took any legislative steps to equalise citizens in access to education, medicare, housing and jobs. In short, in all realms of life.
Our governments never looked into the origin of landed aristocracy, chiefs and chieftains in the subcontinent
In India, feudal fiefs were abolished in 1948. But, they have a heyday in Pakistan even today because of a decision of the Shariat Appellate Bench of the Supreme Court of Pakistan in the case of the Qazalbash Waqf versus Chief Land Commissioner, Punjab, on 10 August 1989 (made effective from 23 March 1990). The Court, by a 3-2 vote declared land reforms un-Islamic and repugnant to injunctions of Islam.
Article 38 is titled 'Promotion of social and economic well-being of the people'. And abolition of riba is just a sub-paragraph. While we re-christened riba as PLS, partnership as modarba/mosharika, and so on, we did nothing to provide social justice to the people. We tax people without taxpayers' welfare. Locke and others say government can't tax without taxpayer's consent.
Quest for stability: Pakistan's demokratia practitioners are subconsciously contemptuous of separation of powers. The stakeholders appear to suffer from 'I'm the constitution' narcissism. Former finance secretary Saeed Ahmed Qureshi in his book Governance Deficit: A Case Study of Pakistani recounts 'Eight blows to the Constitutional System' including dissolution of the Constituent Assembly, dismissal of elected prime ministers, induction of Gen Ayub Khan as defence minister on 24 October 1954, and imposition of martial or quasi-martial law 'for 33 out of Pakistan's 68 years of history'.
Pakistan is a divine gift that we need to protect with our blood and sweat.